Favourite Customer Jewellery Designs Of 2017
Wow, what a year! We are always blown away with your stunning handmade jewellery designs and 2017 is definitely the one to beat!
We love supporting jewellery makers, sharing handmade jewellery designs and inspiration. We feel so lucky to have such an amazing community of jewellers using our high quality jewellery making supplies and transforming them into something so magical.
It was so hard to pick our favourite designs of 2017 but we hope you love them too as much as we do. We're already excited for what's to come in 2018!
Don't forget to follow us on Instagram and like us on Facebook and don't forget to tag us in your creations and use #Kernowcraft for the chance to be featured.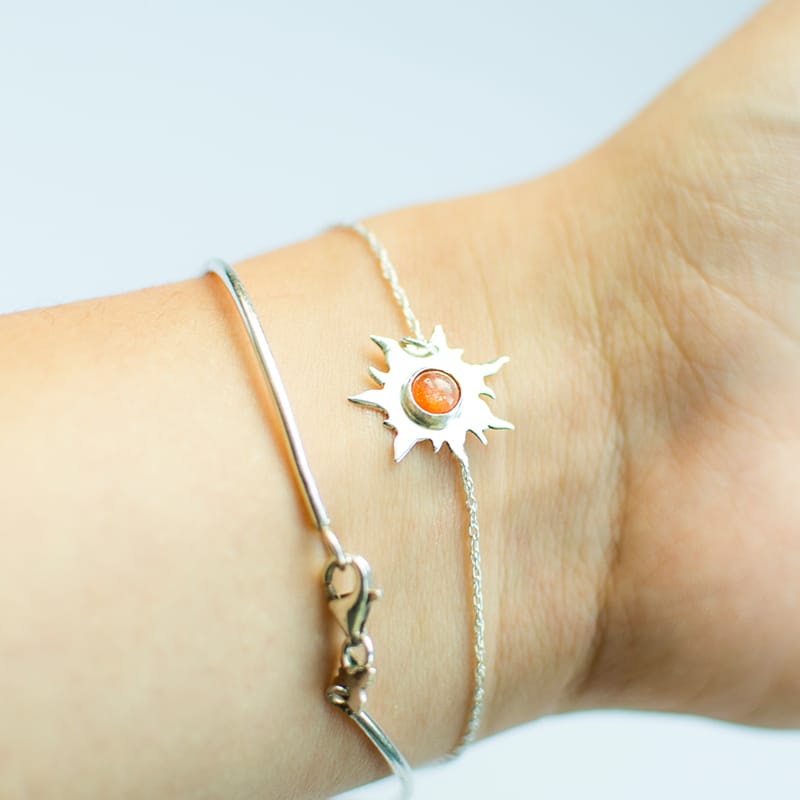 a reminder that the sun will start shining again, no matter what.✨
- Designs From Ire. We just love sunstone! Irene never fails to create stunning and intricate designs.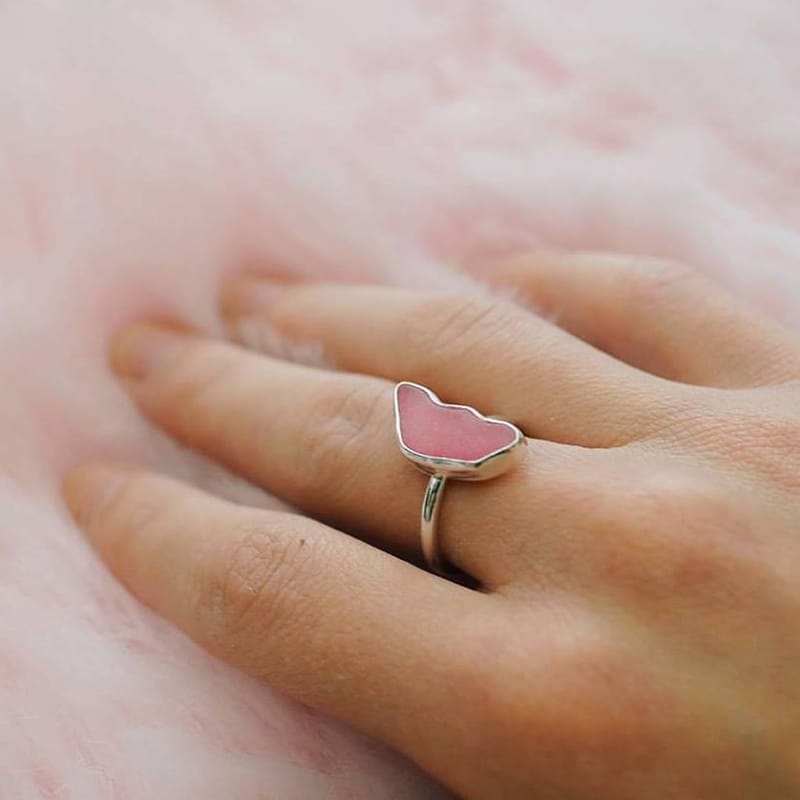 Possibly my favourite ring I have ever made | not only is it pink, this incredible piece of glass was naturally tumbled by the sea into a shape of a butterfly wing. I can not describe to you how lucky I am to own this incredibly rare one off sea glass. I know for a fact I will never find anything like it ever again...
- Sadie Jewellery. Dreamy huh? Sea glass jewellery is something we love, especially as we live beside the sea. We're always refreshing Sadie's Instagram to see what she's making next!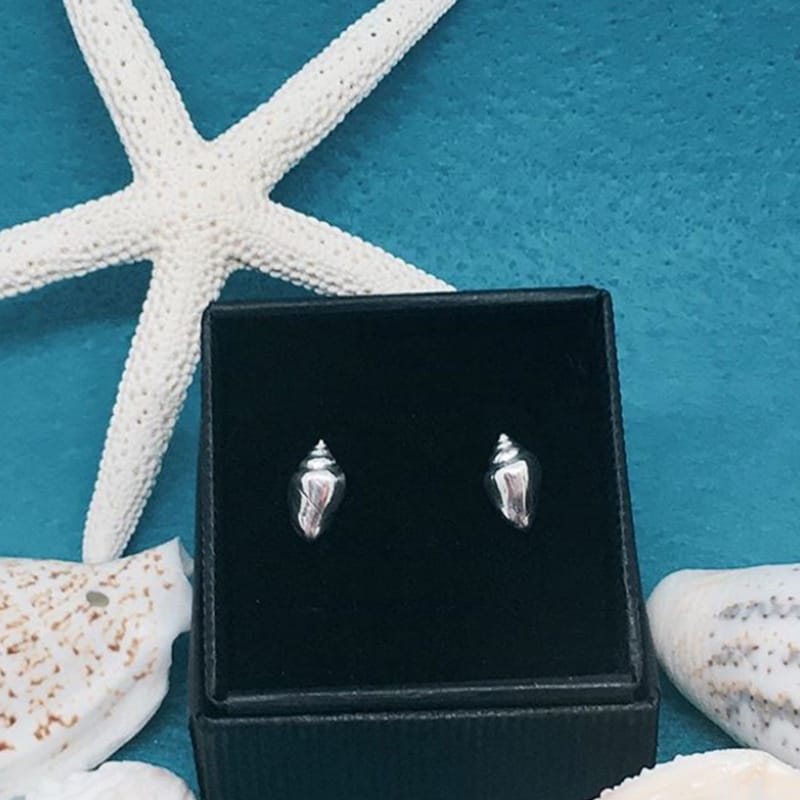 For all you mermaid lovers! If you love being beside the sea, with the sand between your toes - these earrings are made for you. What a gorgeous design by Lisa from Flutterbies Den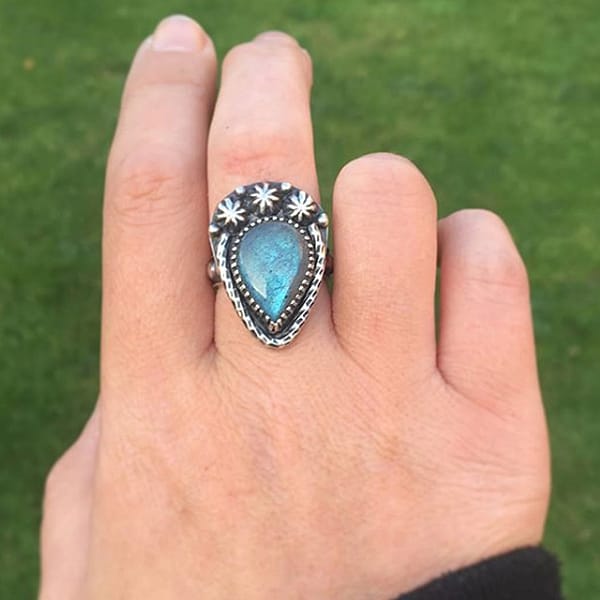 This one challenged me, but I loved making it! Blue flashy labradorite from Kernowcraft. I'm so pleased with it! The design wasn't what I had in mind but inspiration took me elsewhere.
- Blownsilver. So intricate, the detail is amazing and how amazing does that labradorite look?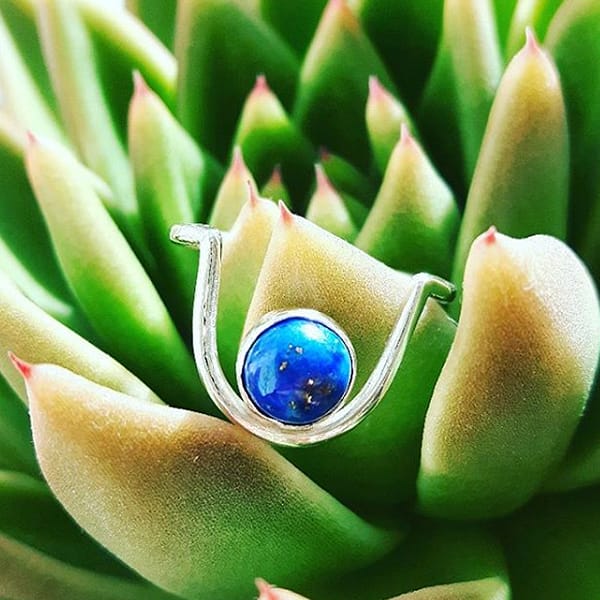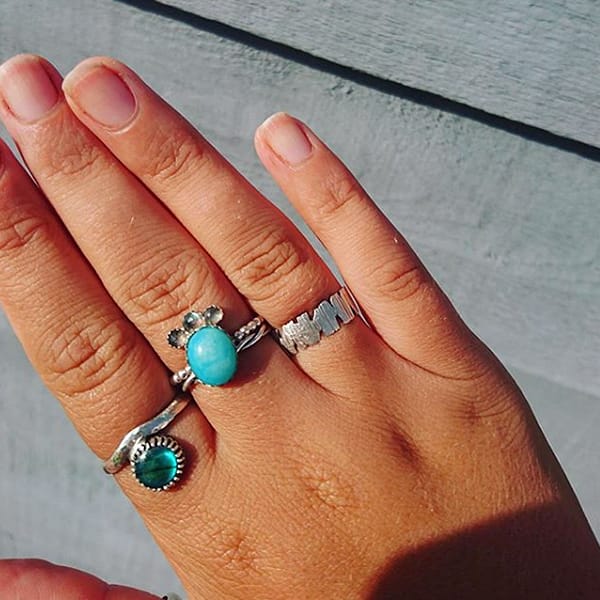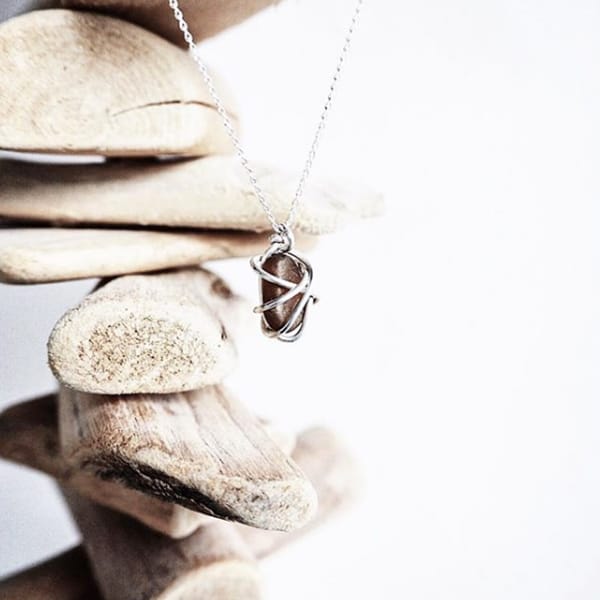 A super simple silver wire wrap, wear a piece of ocean treasure wherever you go.
- Louise, creator of Shore Fine Design. Sea glass designs are always something special, the use of wire wrapping adds that special touch.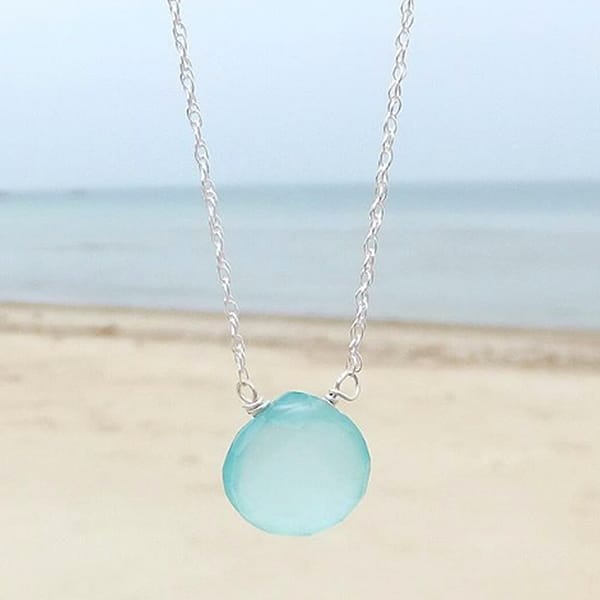 Sometimes, you need something simple to let the gemstone do the talking. Victoria from VL Jewellery creates a sea inspired aqua blue chalcedony briolette necklace - this colour is so beautiful.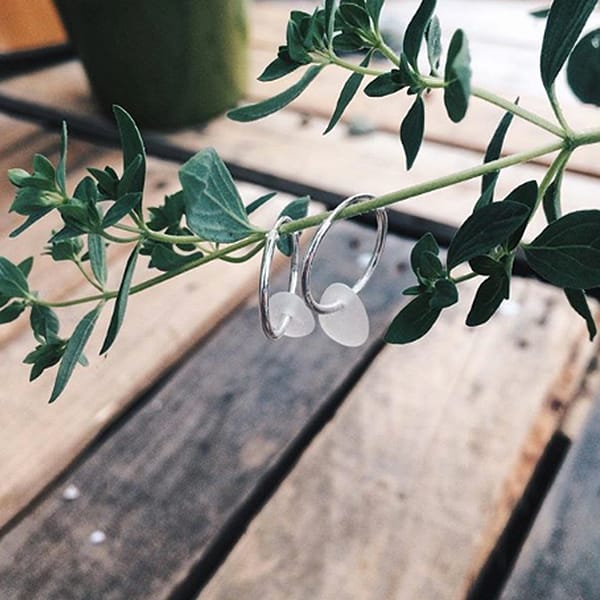 Frosty sea glass and silver wire loops. Experimenting with different designs for upcoming craft fairs.
- Of Land And Sea Designs. As another Cornish designer, it's no wonder we have a soft spot for sea inspired designs!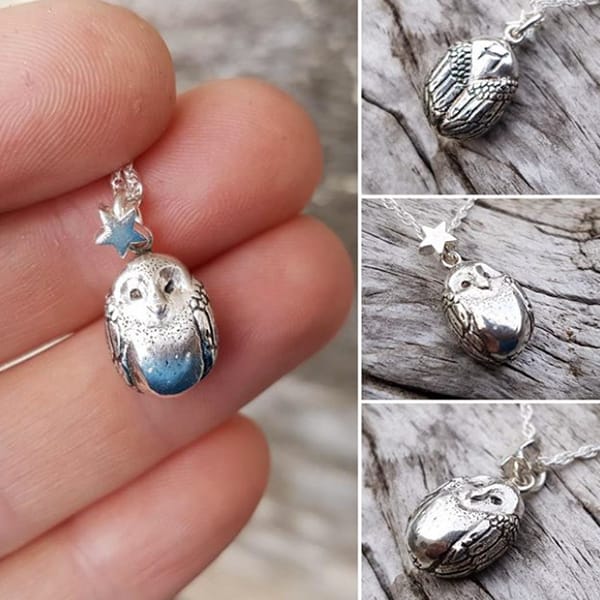 This super cute little Owlet went to her new home today. A solid little lump, with the birthday girl's initial on the back.
- Saffron Anaphoenix. Imagine receiving this handmade beauty as a gift?!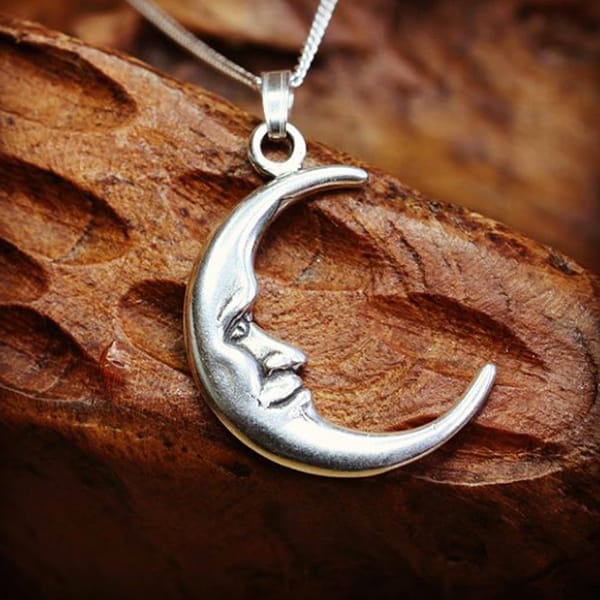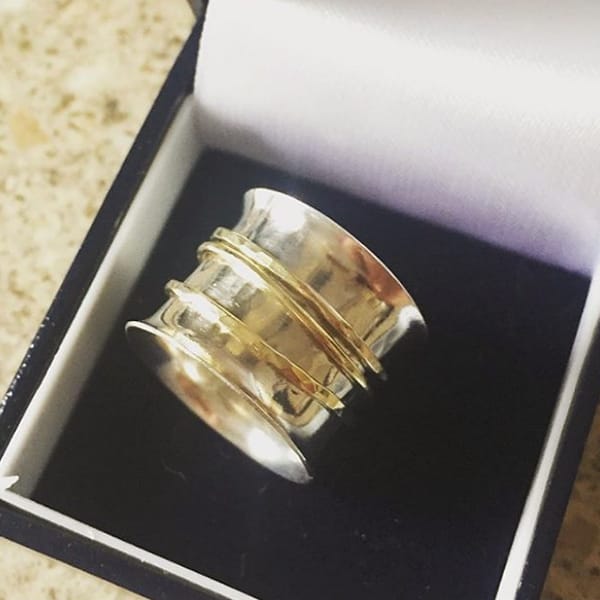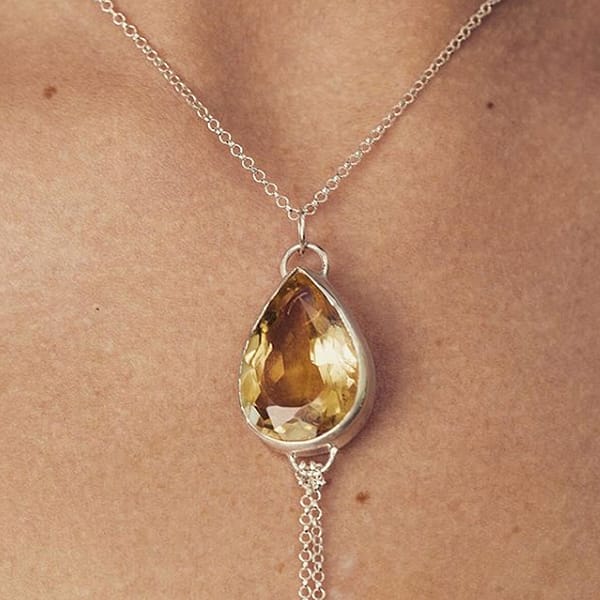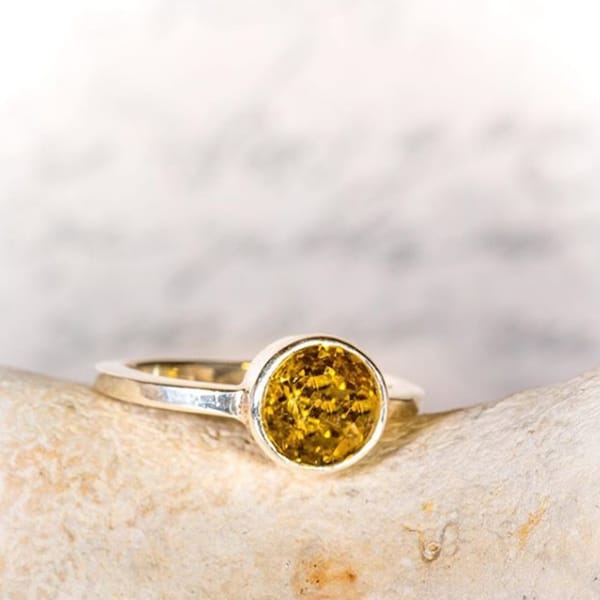 This is a gorgeous citrine stone I set. Did you know citrine is called 'the merchant's stone' in that it attracts wealth and prosperity, it also releases negativity and sparks imagination.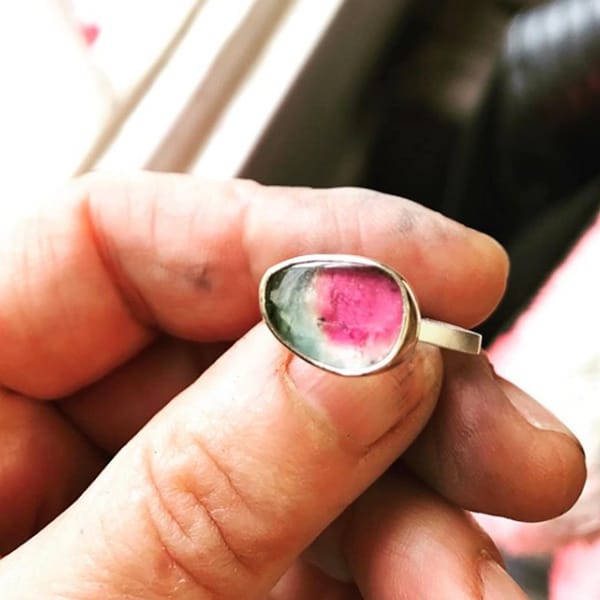 It's amazing to see designs using watermelon tourmaline slices! Cindy Ashbridge Jewellery did such a wonderful job transforming this into something even more beautiful which can be worn forever.
Dreamy labradorite. Sometimes you need a large statement gemstone to work with and Oonagh knows exactly how to make magic happen...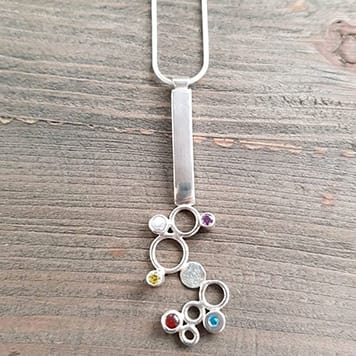 Really pleased with my pendant which will be part of my "Blowing Bubbles" collection when my online shop launches in the new year... inspired by Aria and her love to catch and pop bubbles. Bursting with colour, the multicoloured gemstones represent the various colours found in bubbles. Will share the rest of the collection in due course. Gemstones from Kernowcraft
- Lyzanne from Kreative Chaos. We love hearing about the inspiration behind designs and this is so sweet!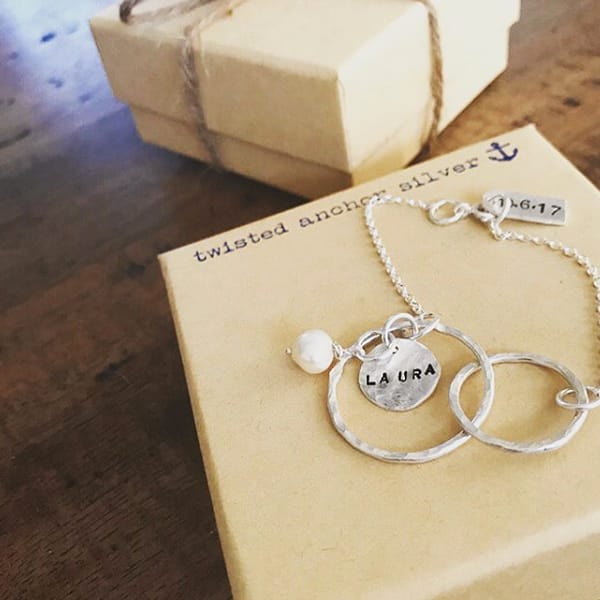 Was such a pleasure making bridesmaid gifts for a very special friend of mine.
- Cody, Twisted Anchor Silver. Personalisation, weddings & pearls? Perfection, what lucky bridesmaids!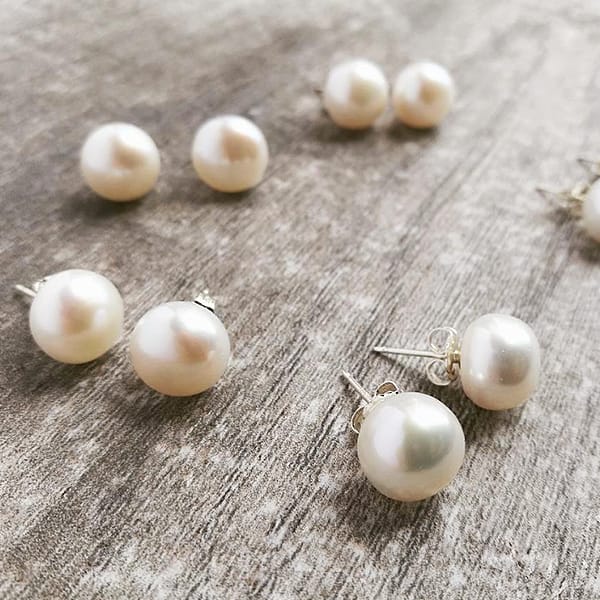 Sometimes pearls are the most beautiful when they are kept simple. A set of stunning large ivory pearl studs for a group of lovely bridesmaids!
- Cat Stacey Jewellery. We agree, simple yet elegant.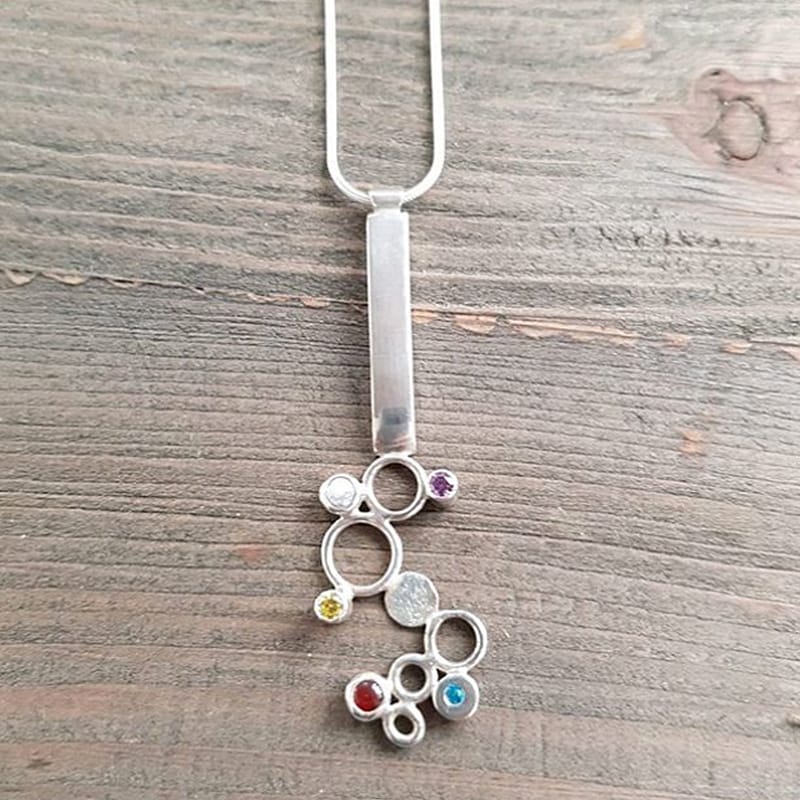 Really pleased with my pendant which will be part of my "Blowing Bubbles" collection when my online shop launches in the new year... Inspired by Aria and her love to catch and pop bubbles. Bursting with colour, the multicoloured gemstones represent the various colours found in bubbles. Gemstones from Kernowcraft.
A commissioned piece for a lovely lady whom has recently had a baby girl. Each gemstone represents her children, two boys and a girl. One of my favourite pieces to make.
- Minimo Jewellery. Such a special design, similar to using birthstones to create a personal touch.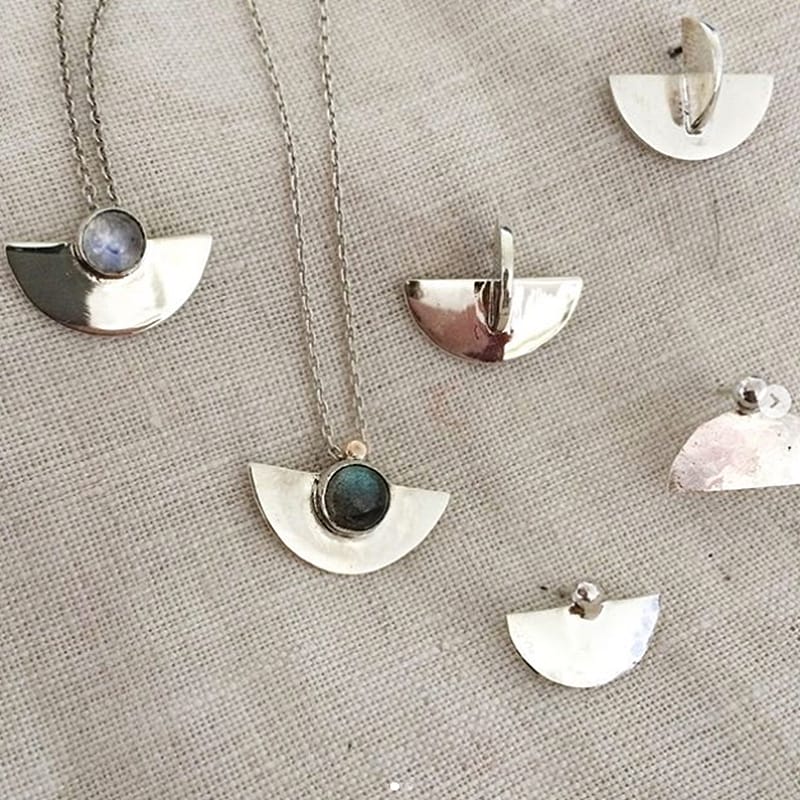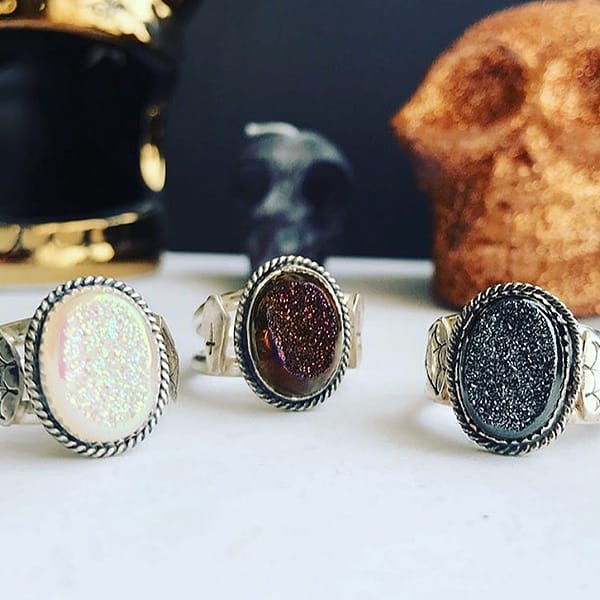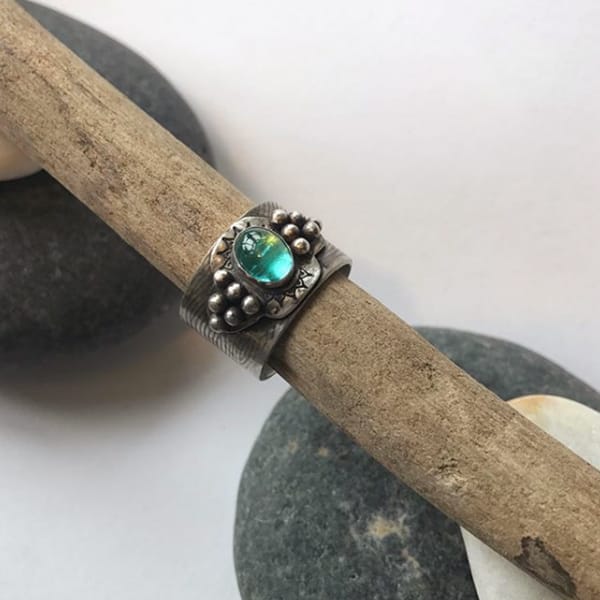 A detailed thumb ring with wave impressions reflecting Ceri's love of the ocean, stamp work and a breathtaking apatite gemstone at the heart of it. This is going to be worn as Ceri's 'something blue', it's the most stunning colour that reflects green tones like the sea.
- Smugglers Treasures Jewellery. What a lucky bride and something she can treasure forever.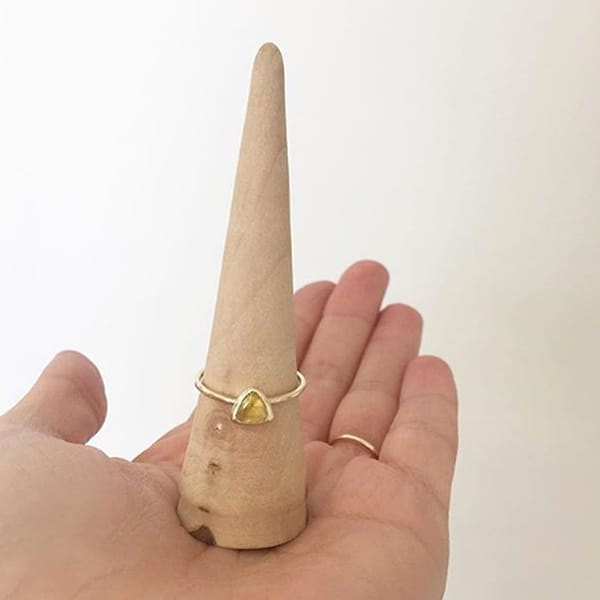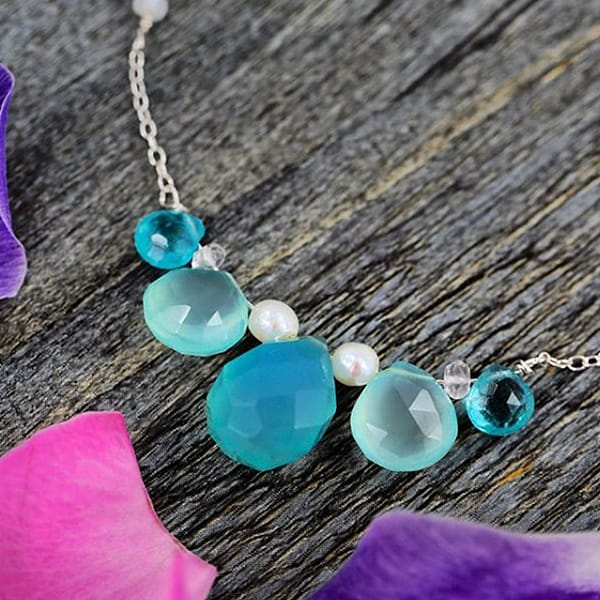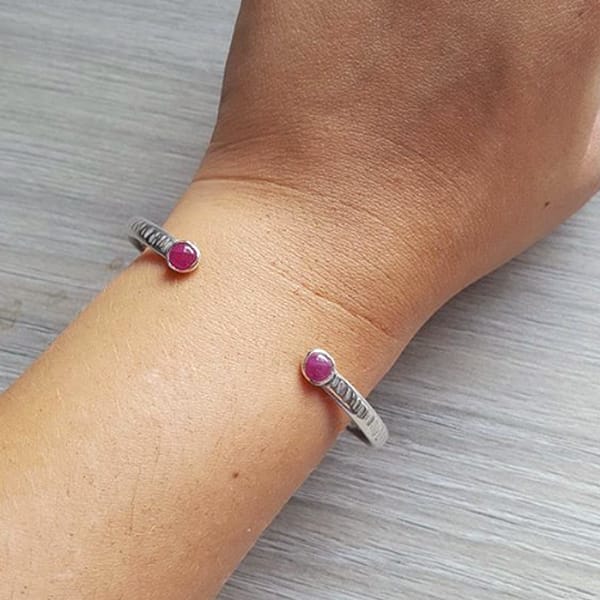 My most recent creation, a bark textured bangle with ruby stones, the July birthstone! Loved working with the rich colour of this stone.
- Jade Seraphina. We're huge fans of ruby and this is such a pretty design, perfect for everyday wear.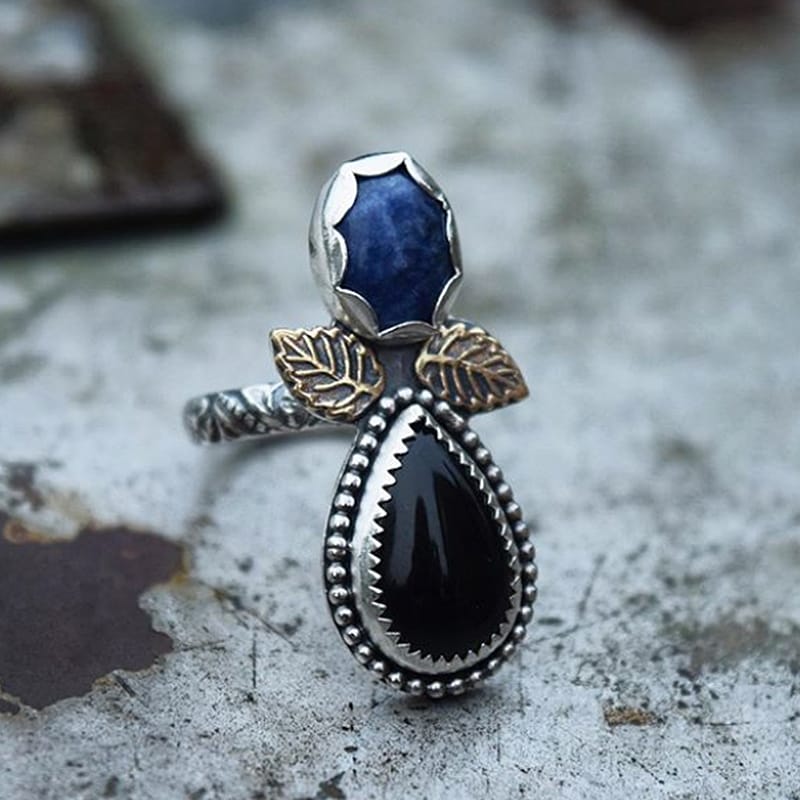 Absolutely in love with this piece, can't decide if I want to keep it. Sodalite and Onyx featuring brass leaf accents.
- Sarah, Moonsalt Jewellery. We have to say, we're absolutely in love with this too!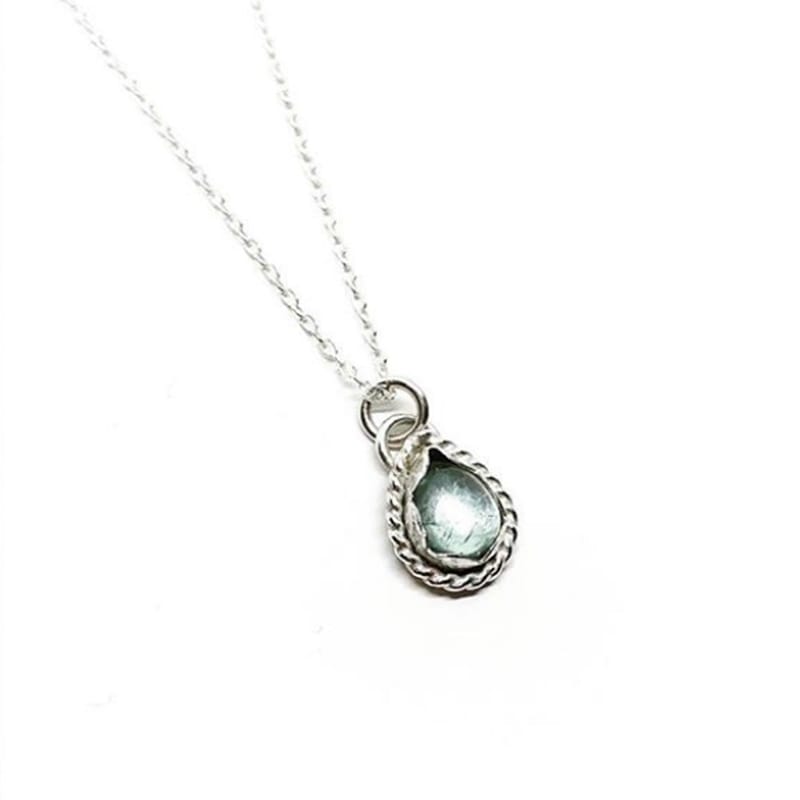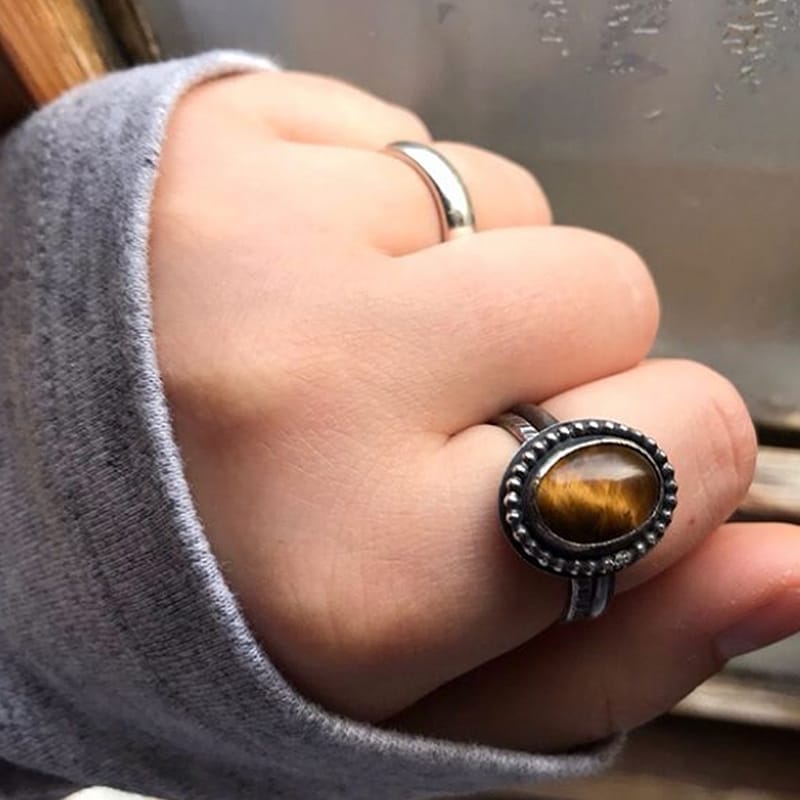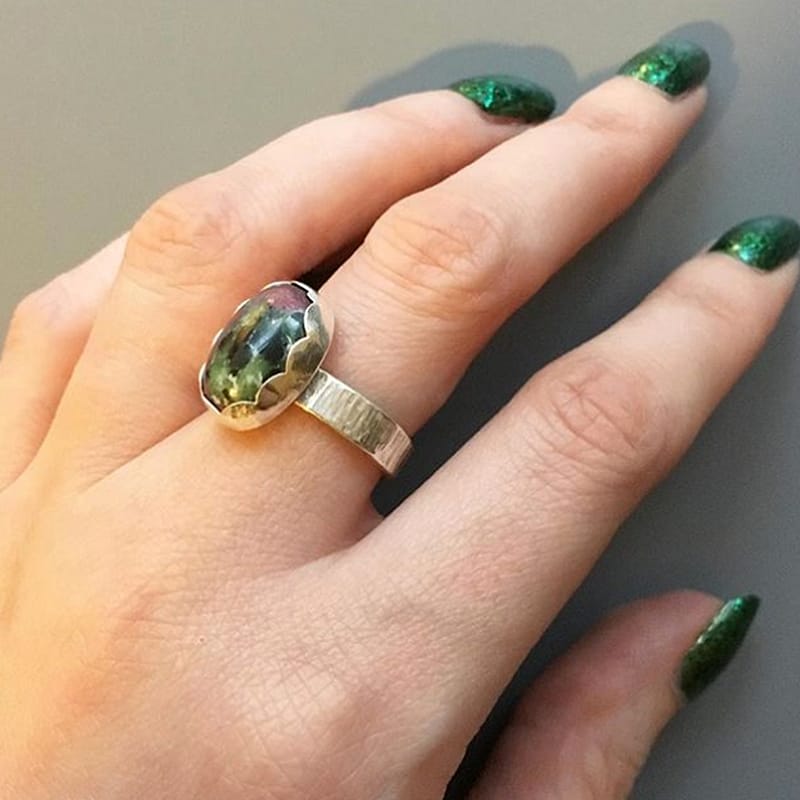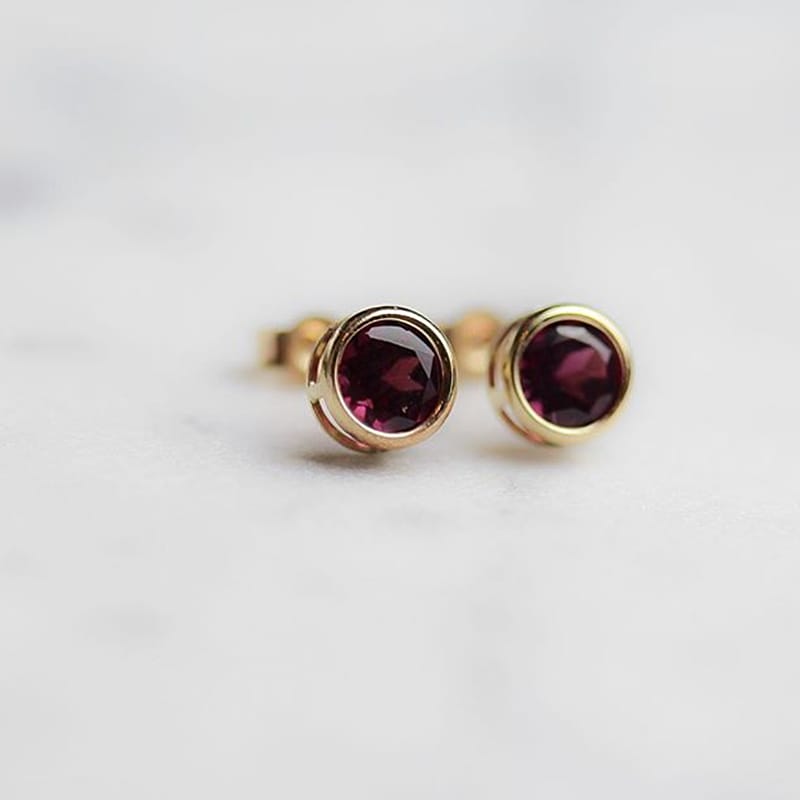 I love working with and supporting brands that make it possible and encourage us to explore our creativity. And, @kernowcraft is a company that does just that. They have supplies for jewellers of all experience levels and abilities. And, I'm proud to say that they played a key role in my journey to becoming a full-time jeweller. They probably didn't even know this, but they kept me company on days when I didn't feel like I had much purpose at all. I LOVED making these earrings for someone special for Christmas.
- Caitie, When Caitie Met Soda. Such a lovely comment, it means so much that we can be part of people's jewellery making journeys!
Here, Caitie uses Kernowcraft's rhodolite garnet faceted stones.