10 Reasons To Do Jewellery Making With Your Kids
We all know it's hard to fill up the days of the school holidays with no "I'm bored" comments - even if you have planned a days worth of activities! But the school holidays can be the perfect time to get creative and try some new activities. Here are our ten reasons why we think some basic jewellery making is the perfect activity for this school holiday or at the weekend.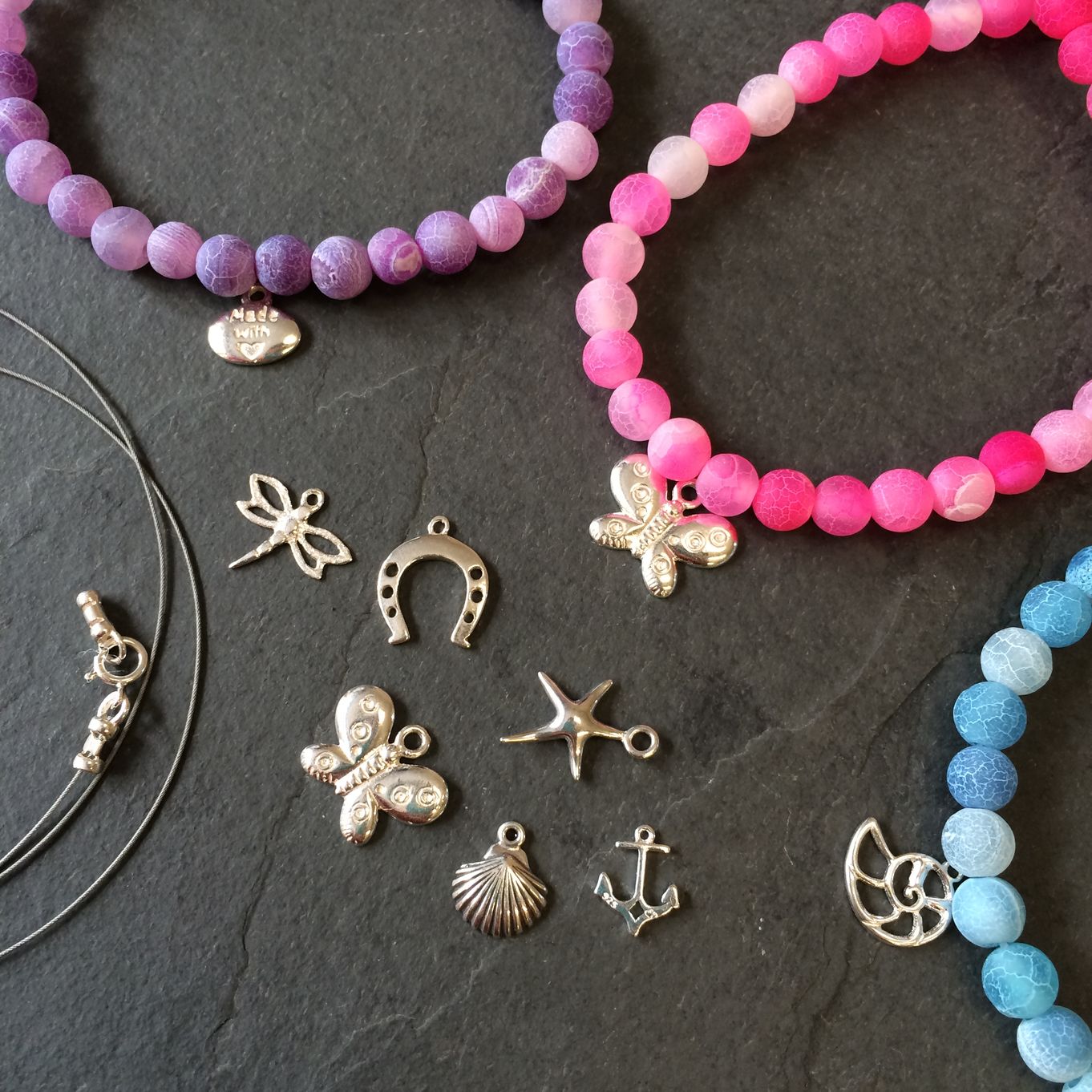 1. It gets the creative juices flowing
Young minds are full of great ideas, so just see what lovely things they can create.
2. It requires technical and logical thinking
Great for learning and allows them to use their brains in different ways.
3. They can express their personality
Through their choice of gemstones and supplies, they express their tastes and opinions.
4. They can create handmade things that they are proud of
This is great for boosting self-esteem and confidence in their abilities.
5. It encourages them to appreciate handmade
Making individual and unique pieces of jewellery rather than buying mass produced jewellery will help them to appreciate the abundance of small businesses out there selling their own amazing creations.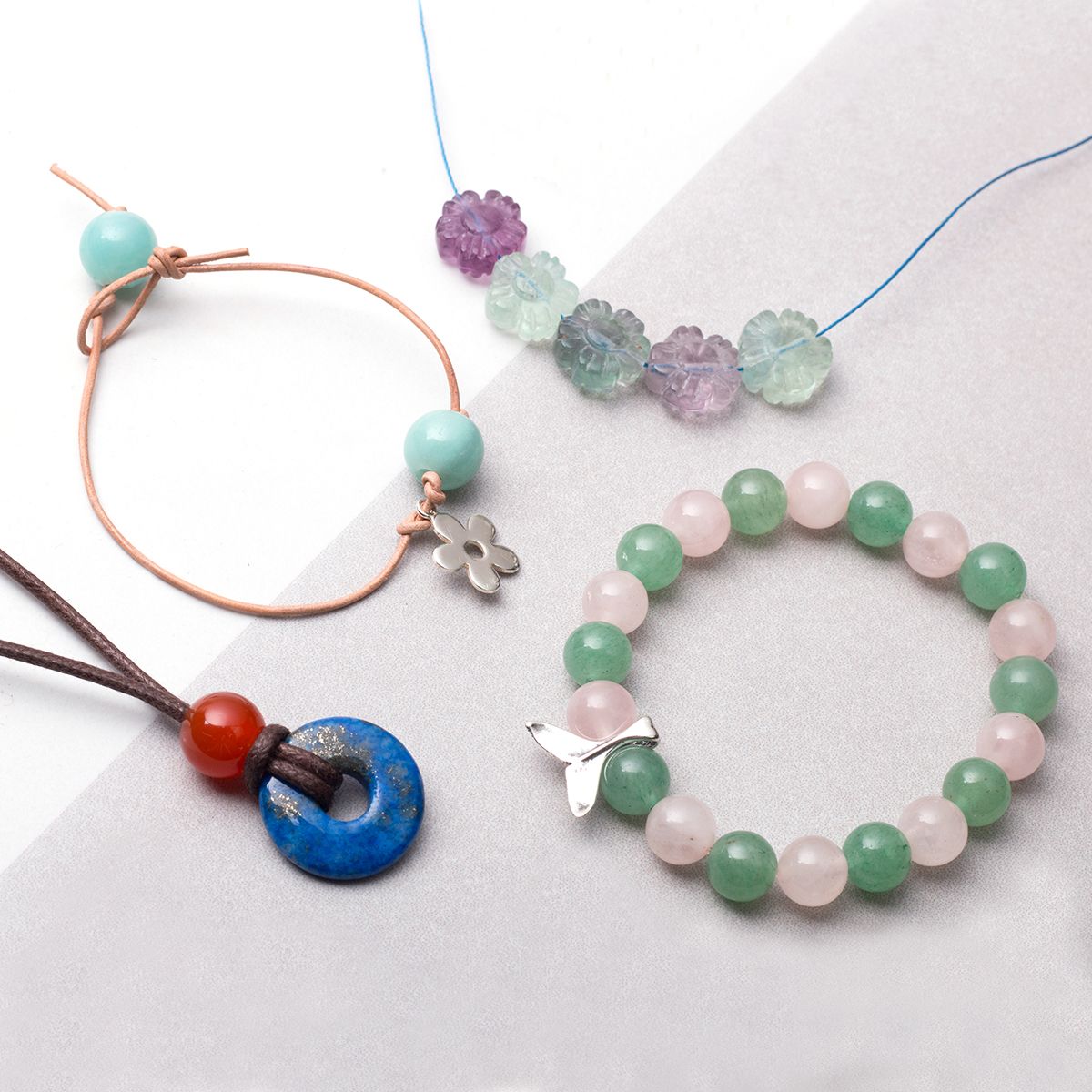 6. It takes time and concentration
Which may mean a little peace and quiet for you!
7. You can do it indoors or outdoors
If it's a lovely sunny day, why not take a rug and some refreshments into the garden and get fresh air while creating! If it's miserable and raining congregate around the dining room and spread out whilst creating.
8. Whilst the kids are making their jewellery you can make your own!
Enough said.
9. They can make friends and family birthday gifts
A thoughtful and beautifully unique way to give their friends and family something they will be sure to treasure forever.
10. It is a calming, soothing hobby which doesn't involve screens and noise
So is great for their wellbeing!
Watch Our Easy Jewellery Making Projects For Kids Below...
Explore Jewellery Making Supplies
At Kernowcraft, we provide all the jewellery making supplies and tools you need to make your own jewellery! Choose from our range of gemstone beads, charms, threads and so much more and get creative with your kids. Have a question? Get in touch with our friendly team, we would love to help you.