Trending Magenta Gemstones & Jewellery Designs
Be inspired by the trending colour magenta!
Fall in love with the pinkish, purplish red colour of magenta, perfect for using in your handmade jewellery designs as it instantly catches your eye with its intense colour.
Magenta has been named Colour Of The Year for 2023 by Pantone! This colour is thought to bring harmony and balance, with the red tones symbolising passion and power paired with the calmness of purple hues. We love how magenta offers a unique and vibrant colour, giving your designs a sense of self-expression and allowing you to create fun and bold jewellery designs using this statement colour.
Below we share some of our top gemstone picks that we think work wonderfully with the theme of magenta. We think that ruby is the perfect match, along with our magenta pink chalcedony briolettes and magenta glow cubic zirconia stones. We also share some beginner friendly jewellery designs so you can get creating and wear this powerful colour even with limited jewellery making experience.
Ruby is our top pick for magenta coloured gems! Rubies are included in the precious gems alongside diamond, sapphire and emerald.
This rare gem is adored for its unique pinky red colouring, durability and incredible lustre. In sunlight, rubies have a wonderful glow where their colour is intensified.
Ruby is a symbol of love, passion and power - making it a great choice to use in your jewellery designs for those meaningful makes.
At Kernowcraft, you will find a beautiful range of ruby stones including cabochons, faceted stones, briolettes and beads to use in your handmade designs.
New to jewellery making? Check out our jewellery making kits and tutorials for all the inspiration you need to get started.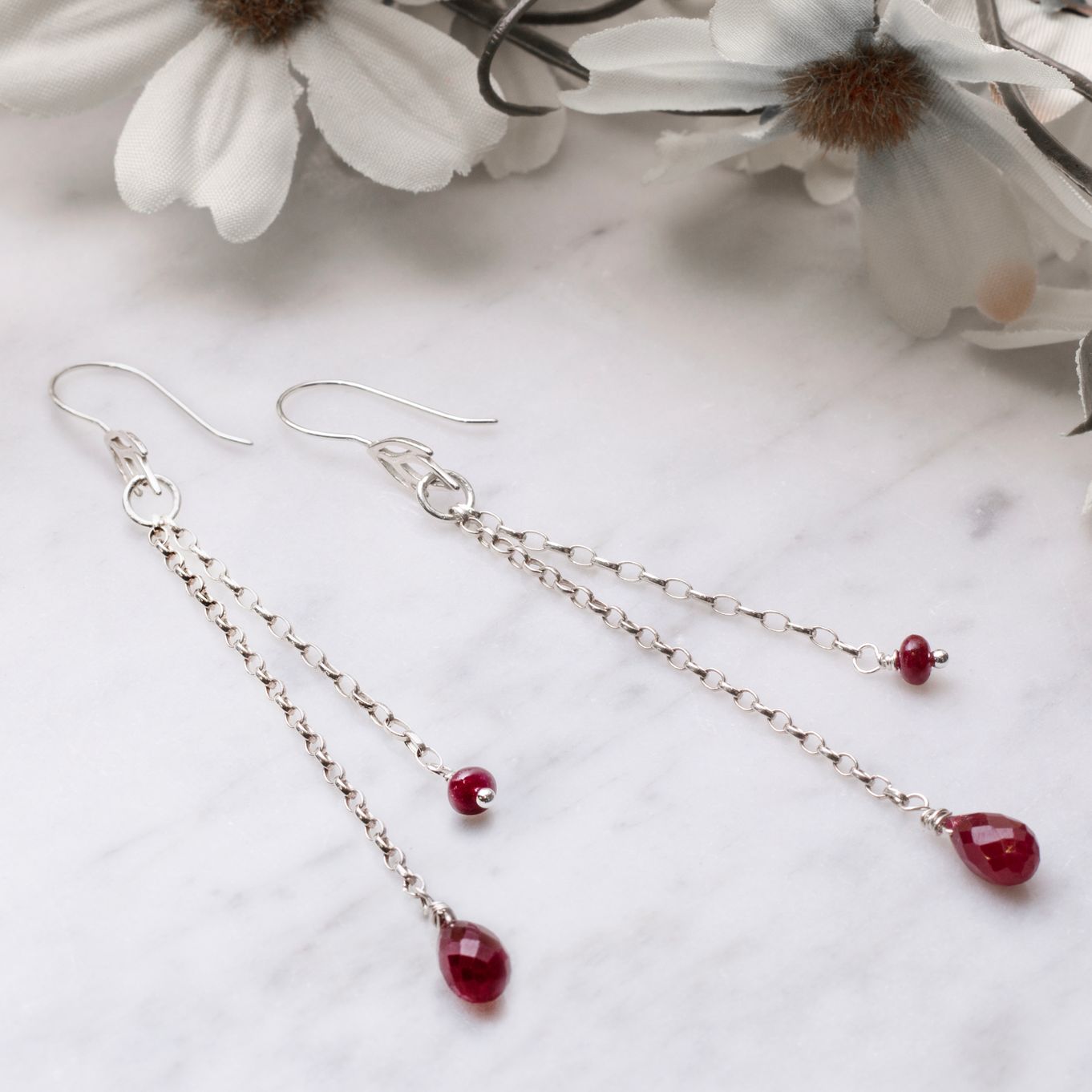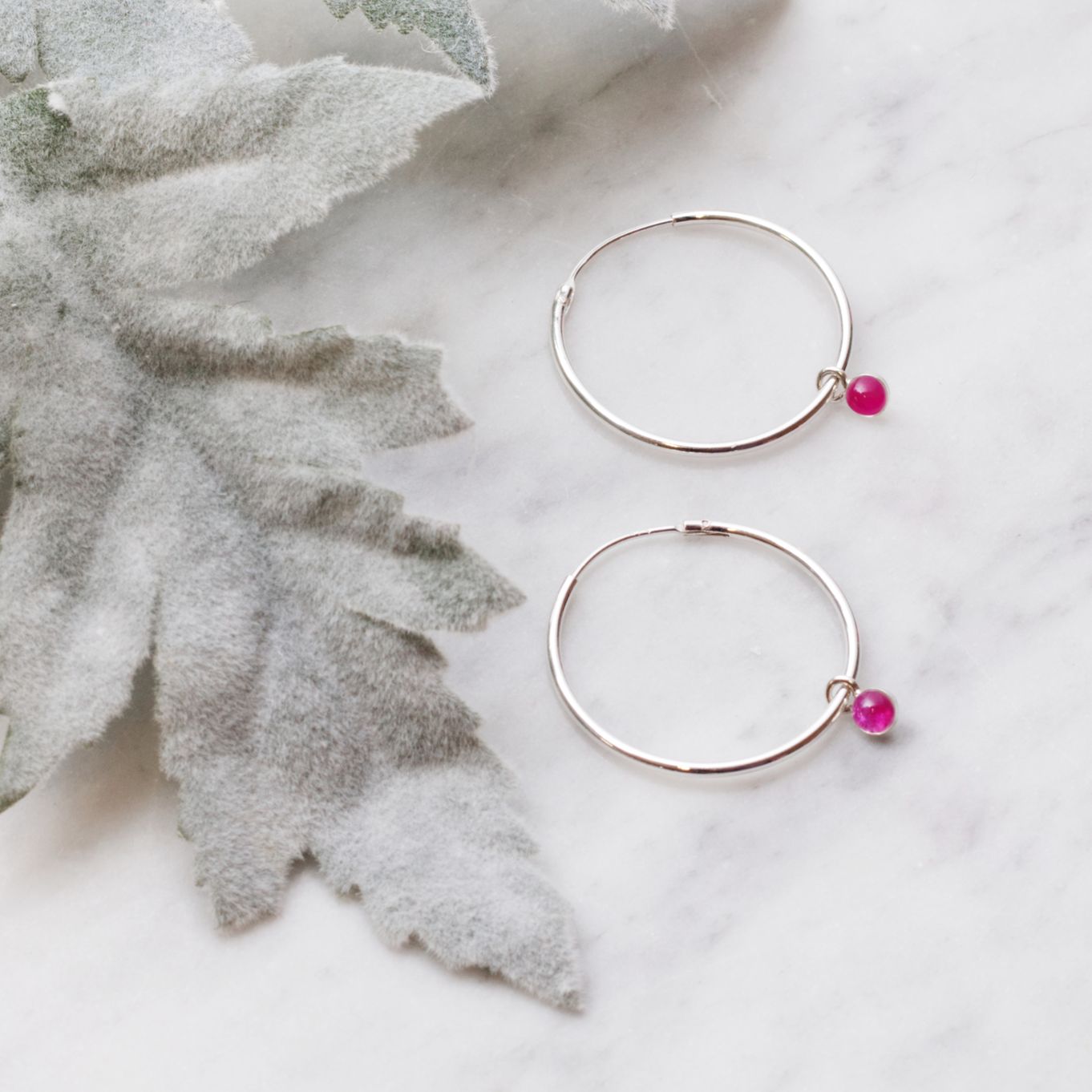 ---
Another lovely magenta top pick is these sparkling chalcedony briolettes! Briolettes are usually head drilled, which are faceted and pear shaped - they are best sellers due to how lovely they are for creating statement pendants or earring drops to create modern designs with. These chalcedony briolettes have been treated to give them that rich pink/burgundy colour which emphasises the beauty of these beads. We also love how they sparkle due to the facets covering them.
These are sure to brighten up any piece of jewellery and will definitely add some fun to your jewellery designs.
We are obsessed with these glowy sparkling stones! They have a rich magenta colour, which ranges from plum, garnet red to deep flashes of violet and purple. If you're after an eye catching design, these stones certainly have the wow factor plus they really come to life with movement in natural light.
Cubic zirconia is a man made stone and is loved for its clarity, sparkle and affordability, they also make great alternatives to other gemstones such as diamonds. Explore our full collection of cubic zirconia stones with so many shapes and sizes to choose from!
In the necklace design below, we've set a 5mm magenta cubic zirconia stone into our popular sterling silver snaptite pendant settings and hung onto a sterling silver rope necklet. The beauty of these settings is that the back of the setting is slightly smaller than the stone, which cleverly provides just enough tension on the claws so that they 'snap' around the stone when the correct pressure is applied. You'll also find snaptite earstuds on our website so you can easily create matching jewellery sets!
---
More inspiration is waiting with Kernowcraft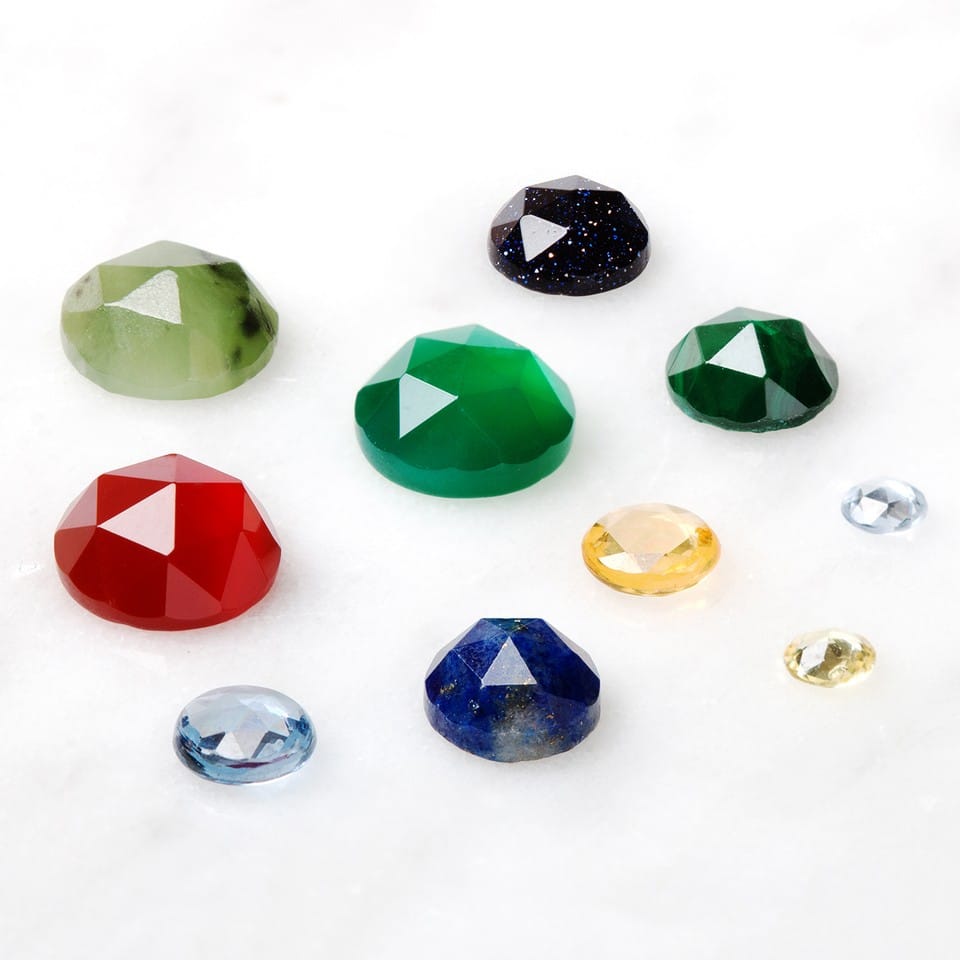 Discover even more gemstones to use in your handmade jewellery designs! Choose from our high quality collection of cabochons, faceted stones and beads online now in a range of shapes and sizes.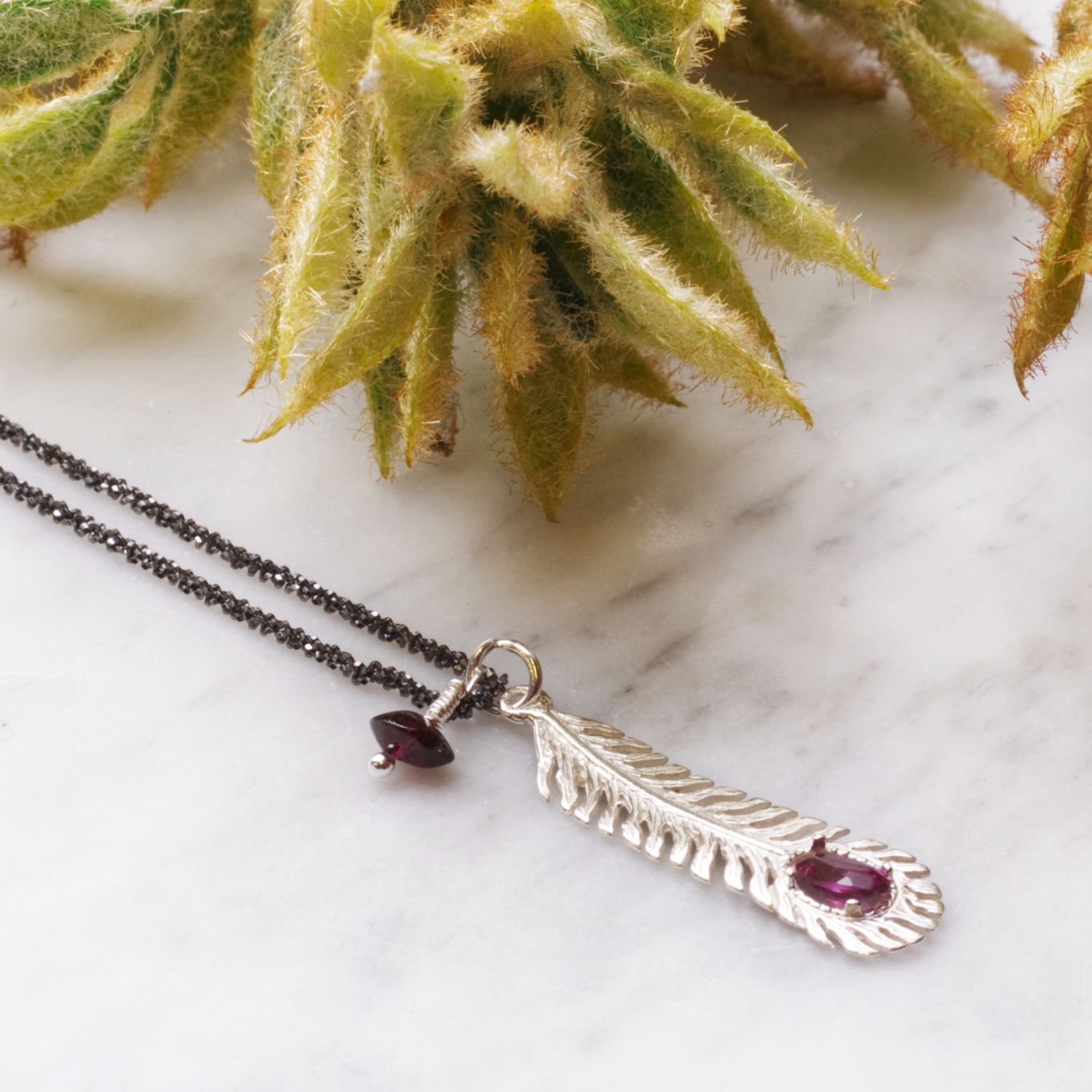 In need of some more inspiration? Head on over to our jewellery making kits for beginner friendly projects, with online step by step instructions and handy one-click shopping list.