22 Jewellery Designs Inspired By The Sea
Spring is coming and we're excited for pops of baby blues, greens and gorgeous handmade jewellery designs!
Over on Kernowcraft's Facebook page, we asked you to share your jewellery designs inspired by the coast and wow, you shared so many amazing photos! Living in Cornwall, every day we are inspired by our surroundings, whether that's picking up sea glass while strolling on the beach or taking photos of the rugged cliffs along the north coast.
Below, we're sharing our favourite customer designs, from sea glass necklaces, metal clay designs to using briolette beads. We hope it gives you a little inspiration and you find some amazing jewellers to follow too! Don't forget to check out The Coastal Collection, with our top picks for your beach themed designs including beads, gemstones, charms, threads and more...
Keep scrolling to find advice and top tips using sea glass for your handmade jewellery designs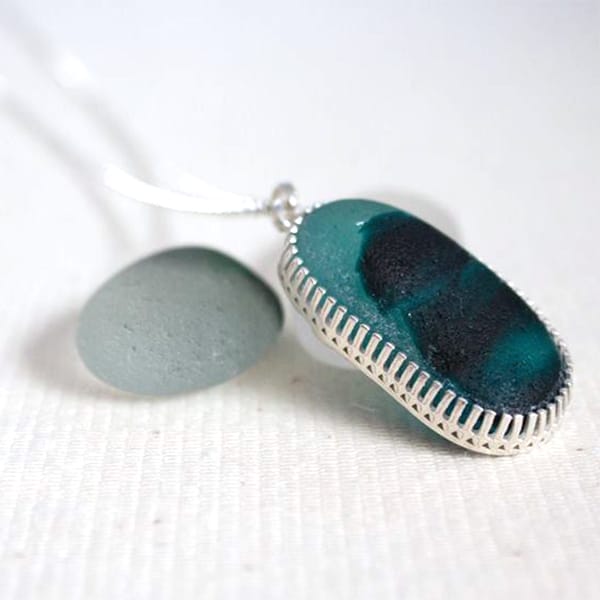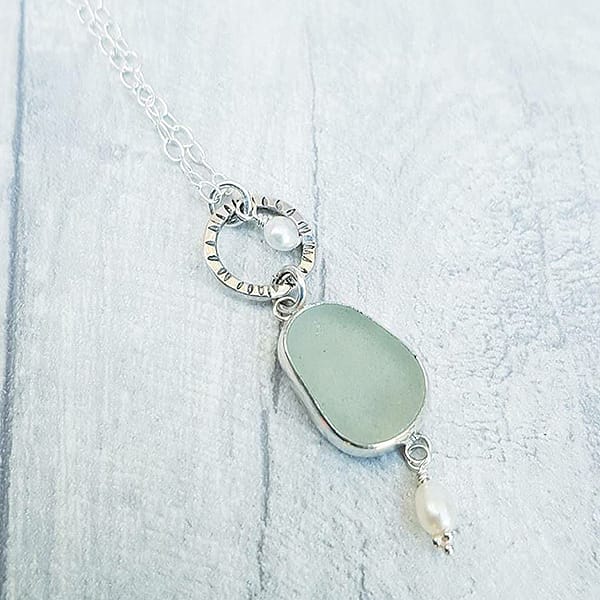 Sea glass gathered from the Devon/Cornish border. The customer had to prise This one from my hands!
- Genevieve Whittle Ford. Discover our pearls here.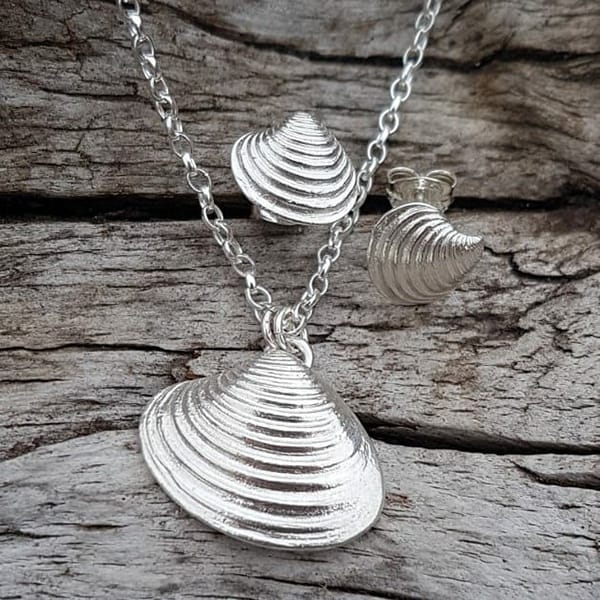 I am lucky to live by the sea so have lots of wonderful textures and shapes to use for jewellery.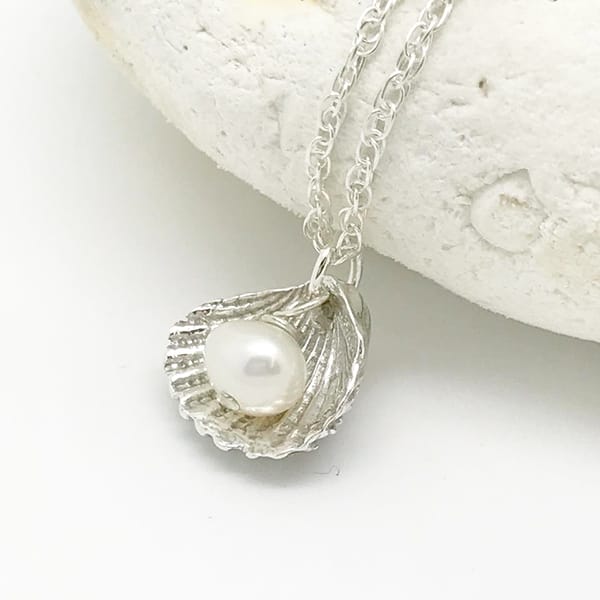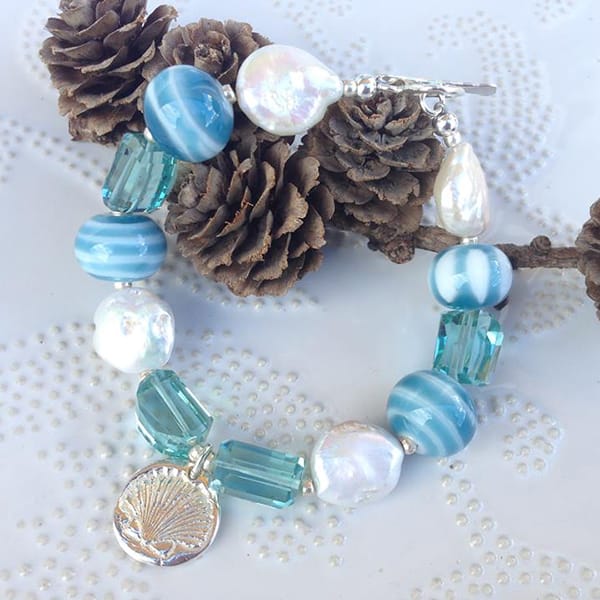 Living in Cornwall by the sea gives lots of inspiration for textures and colour. I love the colour of a summer ocean.
- Holly Kearey. Shop gemstones here.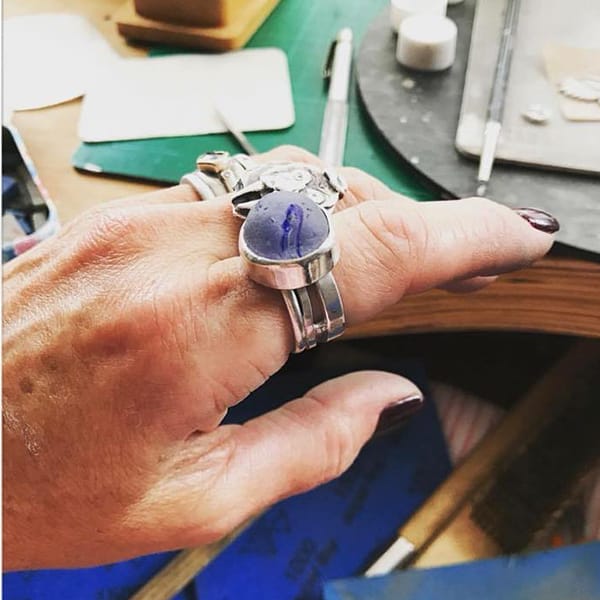 A sea glass marble that my husband found on the beach... I turned it into a ring for myself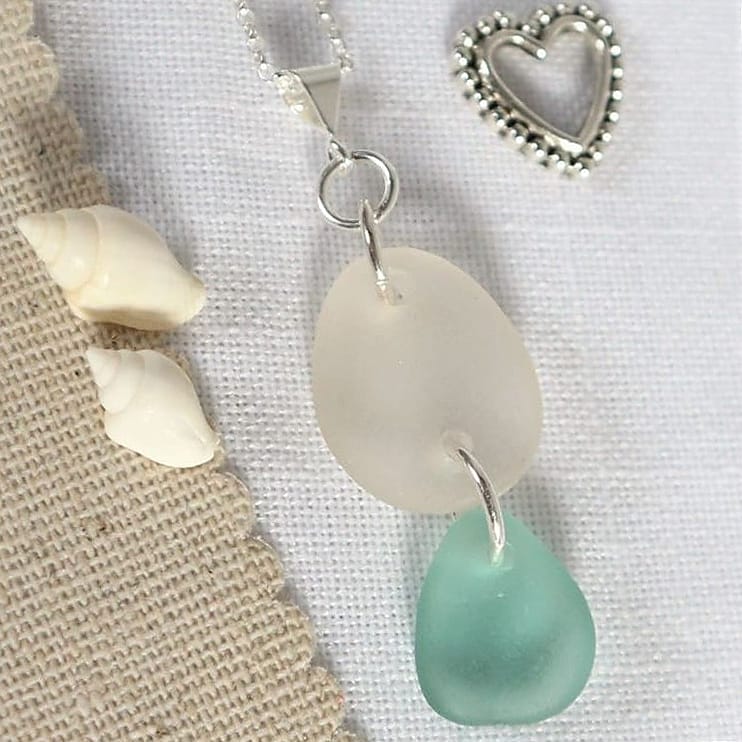 We love collecting sea glass from Suffolk beaches to then turn into jewellery. I just love the beach and would love to hear the stories that these pieces of sea glass could tell us of their journey. Love sea glass.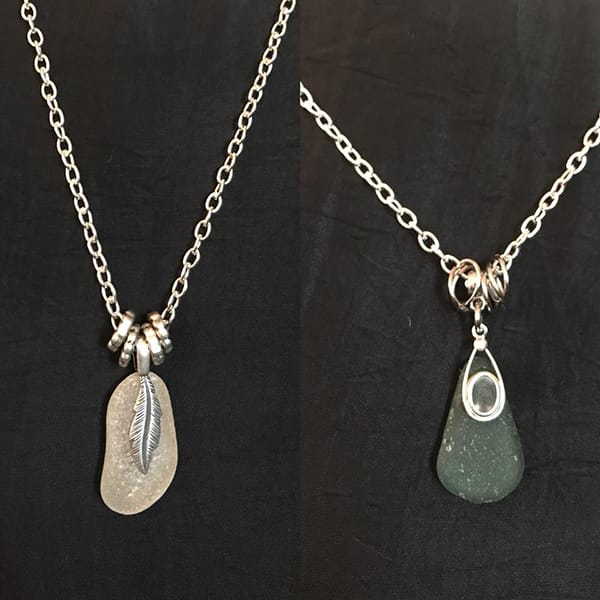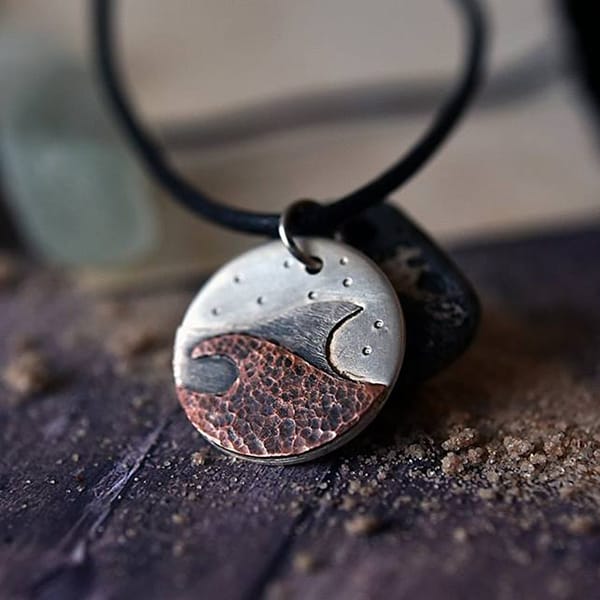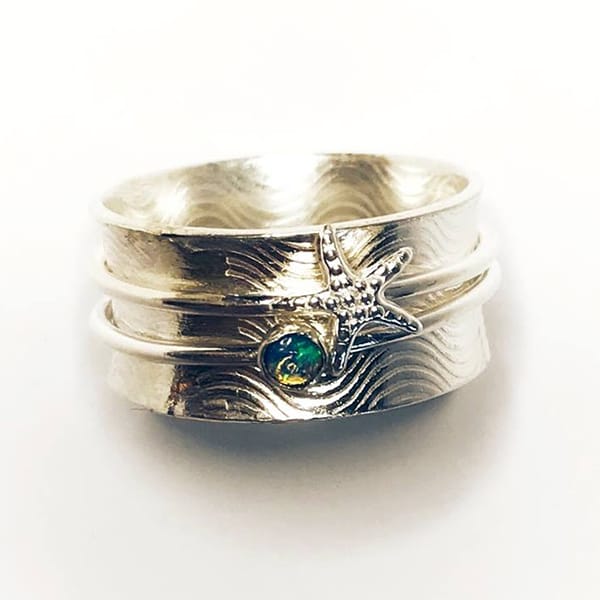 This is a spinner ring i made a wave pattern on the main band with a starfish and opal (mermaid's kiss) - a Cornish summer piece.
- Janette McBlane
Follow Our Top Tips & Advice...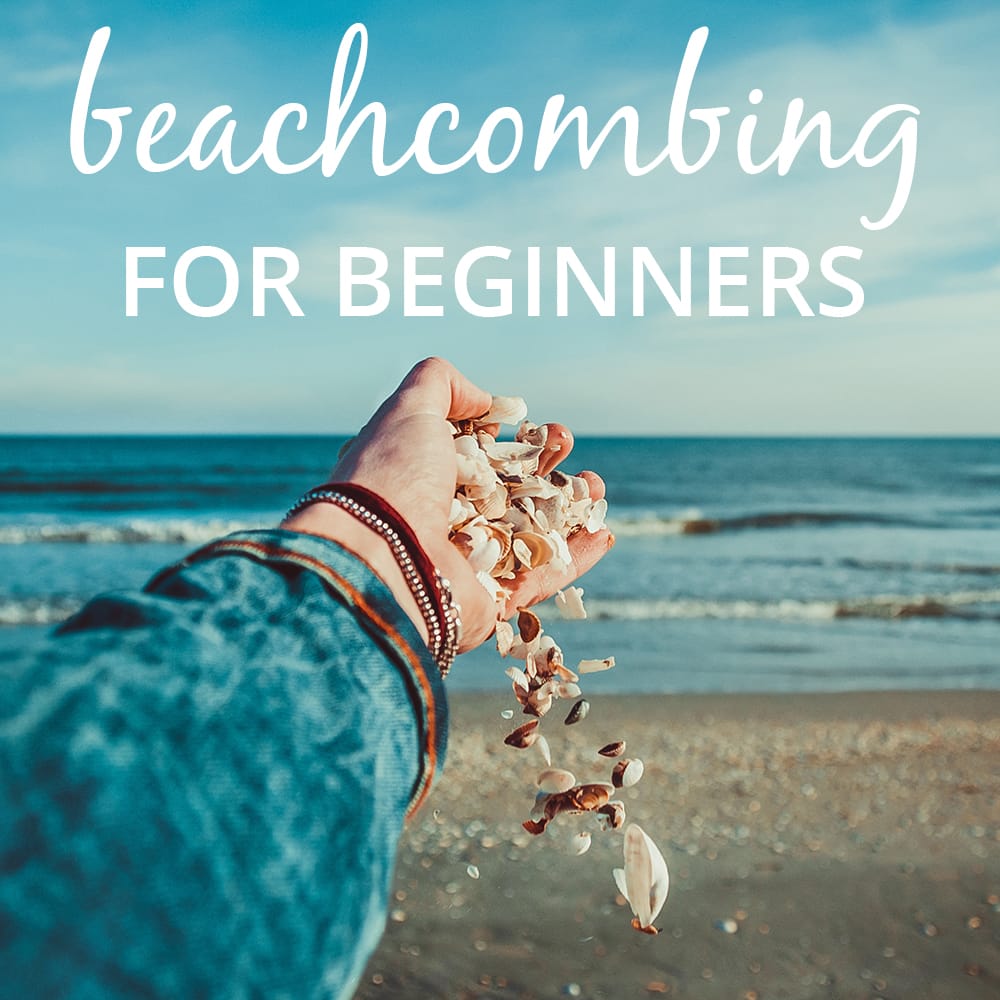 Cally from Infinite Wave Cornish Agates is often on Cornwall's beaches finding amazing treasures. She chats to us about her top tips on finding sea glass, shells and more.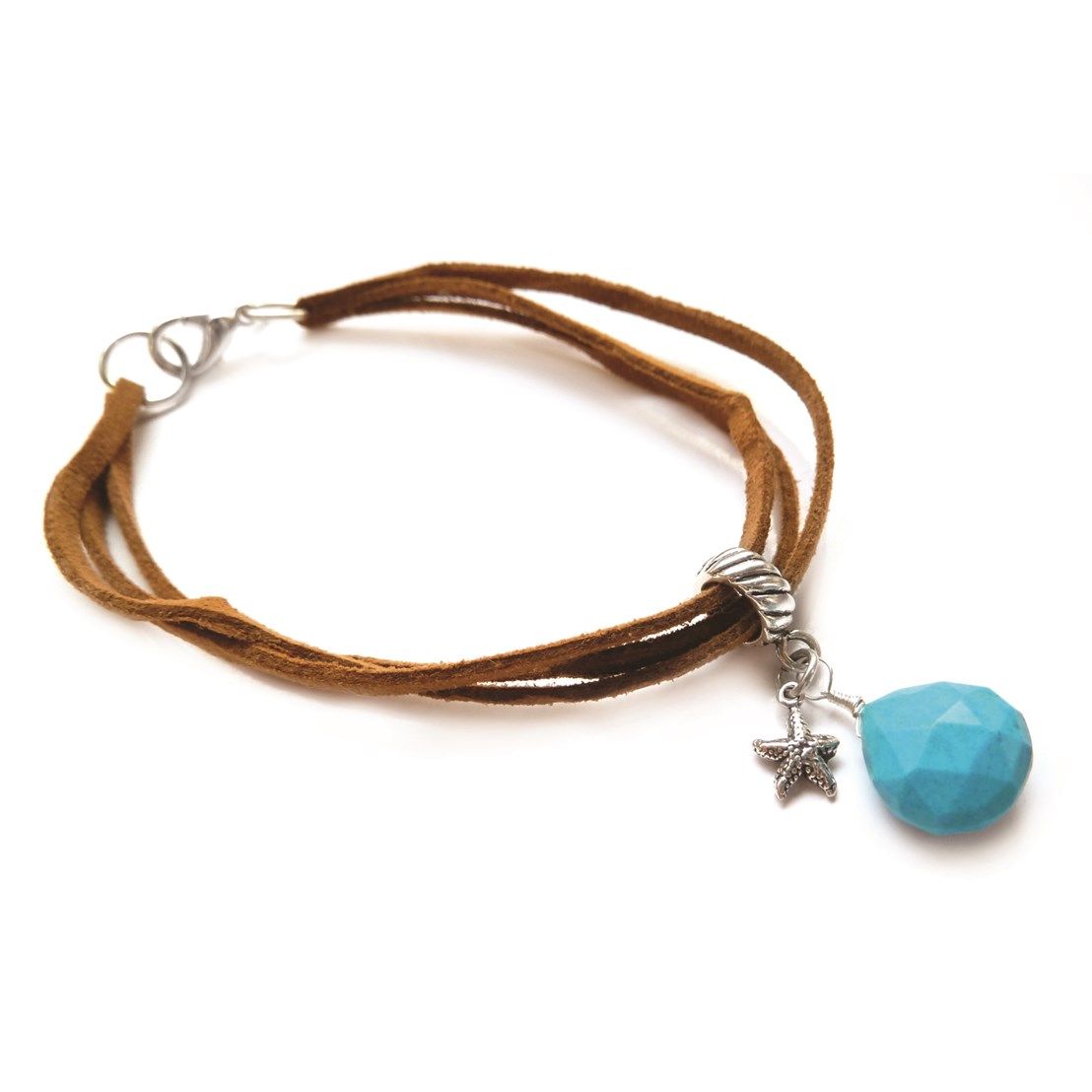 We love the combination of silver, turquoise and leather. A great gift idea for a beach lover which can be worn all year round!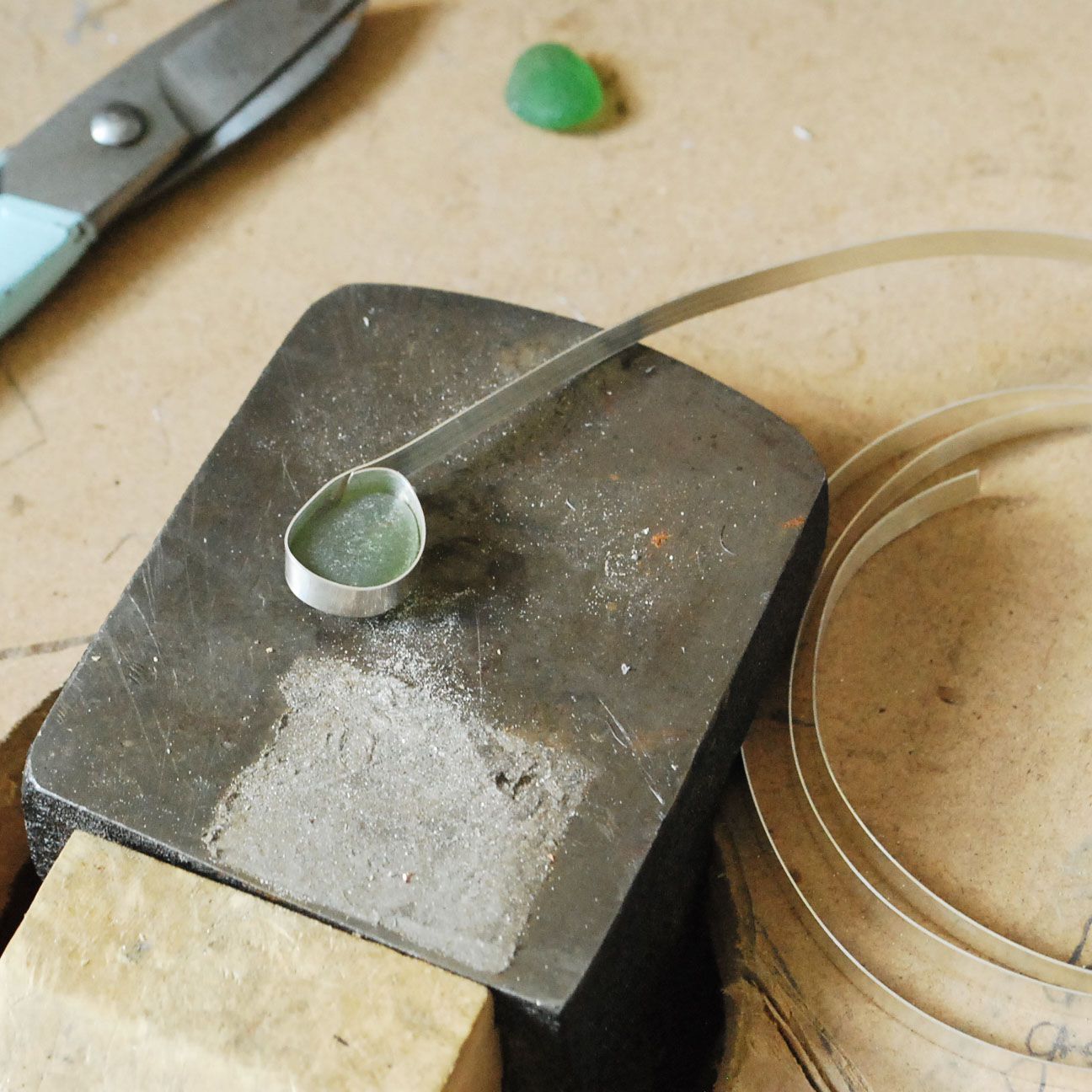 Sea glass is so popular within jewellery designs, so we thought we would share a step by step project with photos to show you how to create your own bezel setting and transform it into a beautiful necklace.