16 Sea Glass Jewellery Designs We Love
Here at Kernowcraft, we're a sucker for sea glass jewellery! This man made gem is one we see everyday from jewellers, with amazing designs and ideas of how to incorporate this natural stone into pieces of jewellery. Living in Cornwall, we love spending our afternoons searching for sea glass on our local beaches!
Over on Facebook, we asked our customers to share with us their sea glass designs and we were not disappointed! There were so many inspirational pieces.
Take a look at our favourite below, and also discover our jewellery making advice pages filled with tips and tutorials to help guide you through techniques - this includes creating a bezel setting for a piece of sea glass.
Our featured photo, shows Hayley Agar Jeweller's beautiful wire-wrapped sea glass bangle with our sterling silver starfish charm.
SHARE YOUR JEWELLERY DESIGNS
Have a sea glass design you'd like to share? Find us on Facebook, Instagram & Twitter - tag us in your designs and use #Kernowcraft for a chance to feature!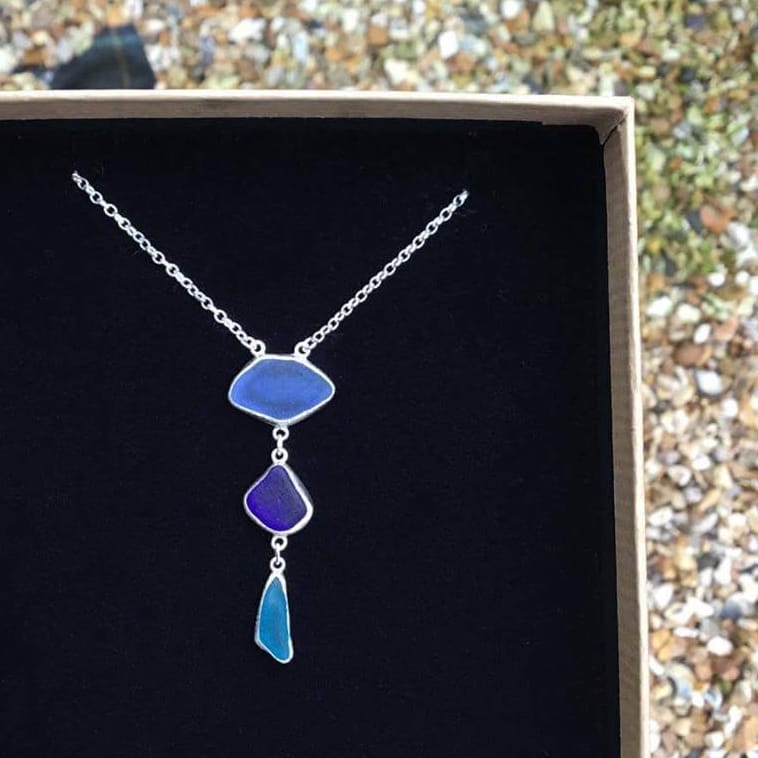 Jewellery By Remiki - "I have made loads of beach glass jewellery in silver and gold. Here is a necklace I made for a client with their own beautiful blue pieces found on Cornish beaches."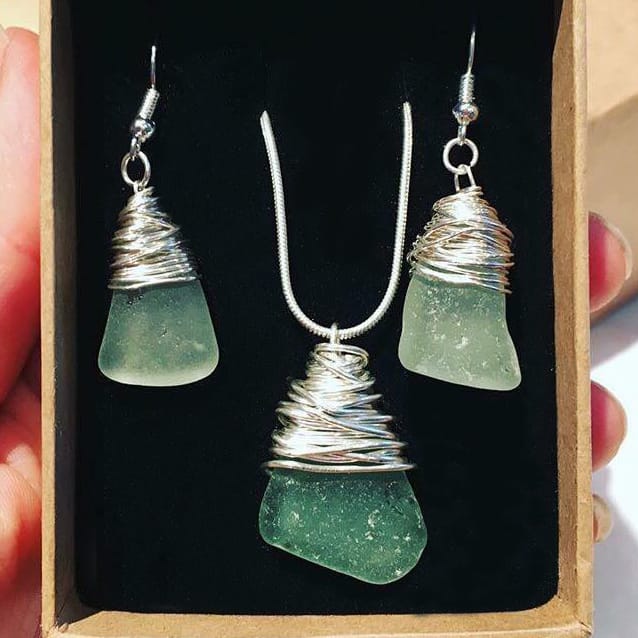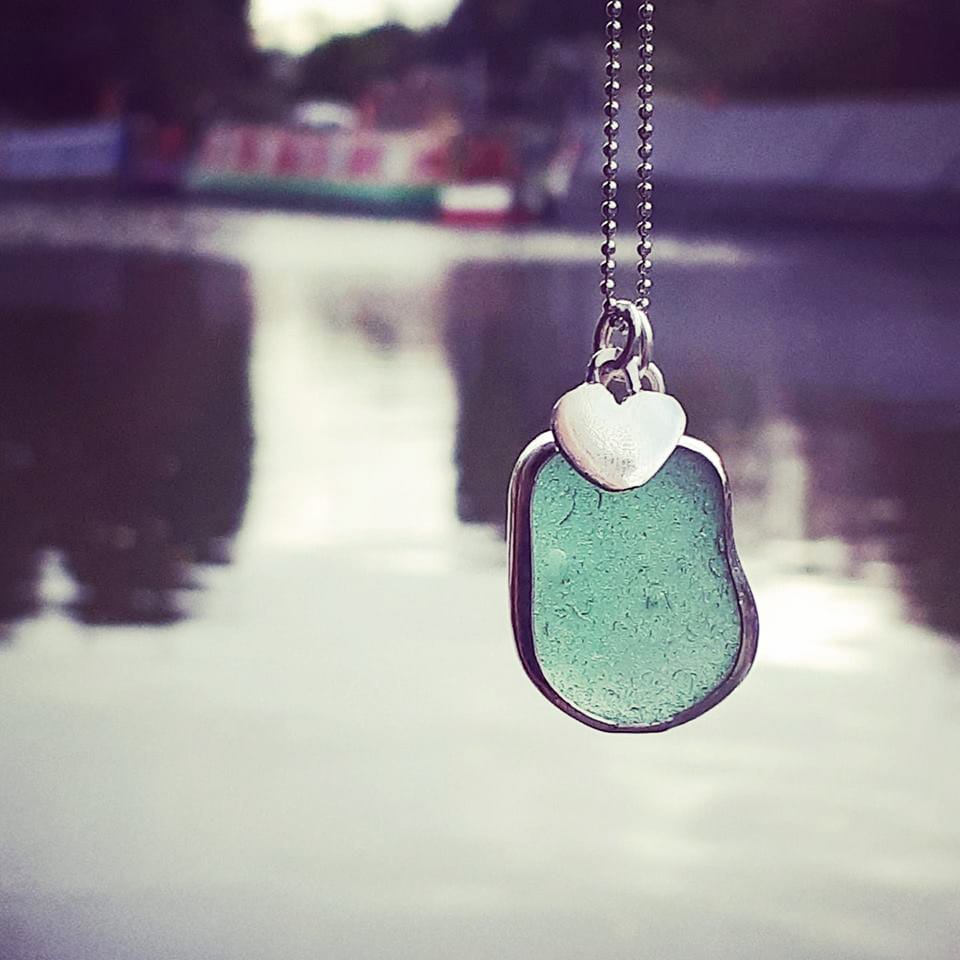 Whitby Gems - "A piece of sea glass foraged by a friend from Barcelona, for his mum as a Birthday gift."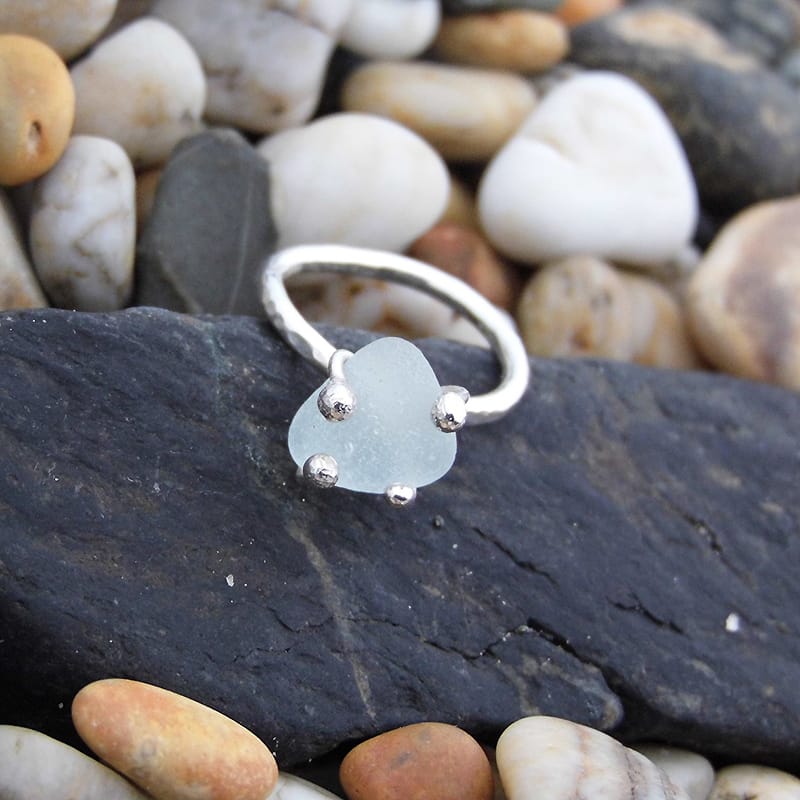 Loona Bay - "Love my sea glass jewellery, prong set silver ring. Love time on the beach, treasure hunting, it's a meditation prayer, time for inspiration to grow. Jewellery that holds every memory of the ocean, all glass is local on our beautiful Cornish beaches too."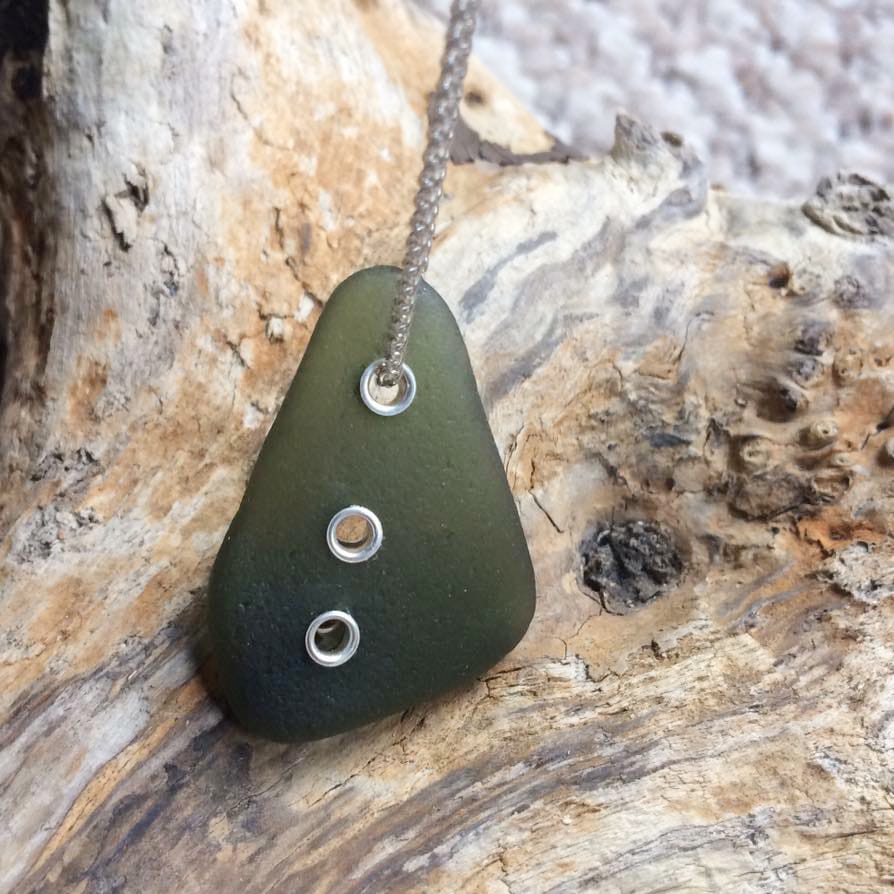 Glass Frog Jewellery - "I found this large chunk of sea glass on the Isle of Wight. I drilled and set it with sterling silver eyelets to try and produce a piece which did the beauty of the glass justice."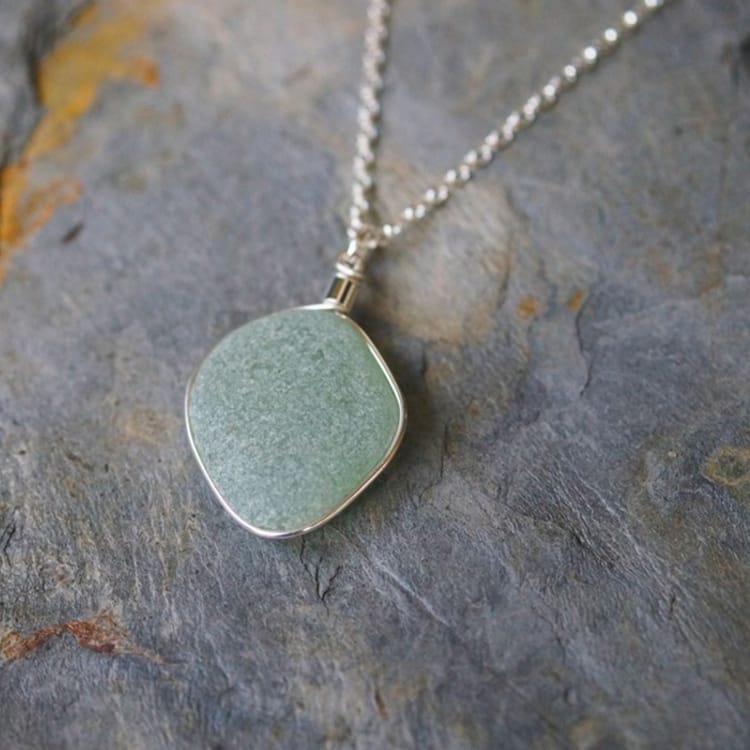 A stunning sea glass necklace with a wire-edge setting, created by Sadie Jewellery.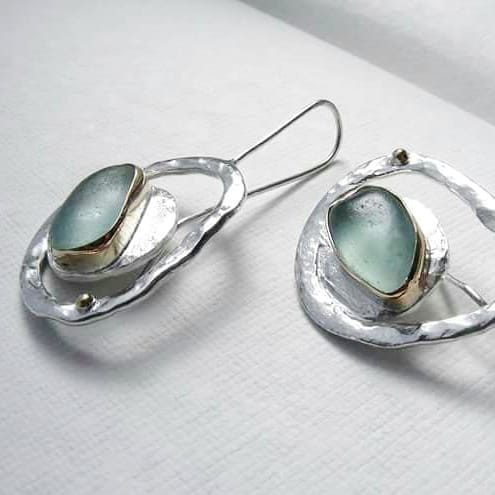 Elizabeth Score - "Devon made sea glass jewellery. Using naturally tumbled ocean sea glass collected from the beaches of Devon and Cornwall."
SEA GLASS JEWELLERY TUTORIALS...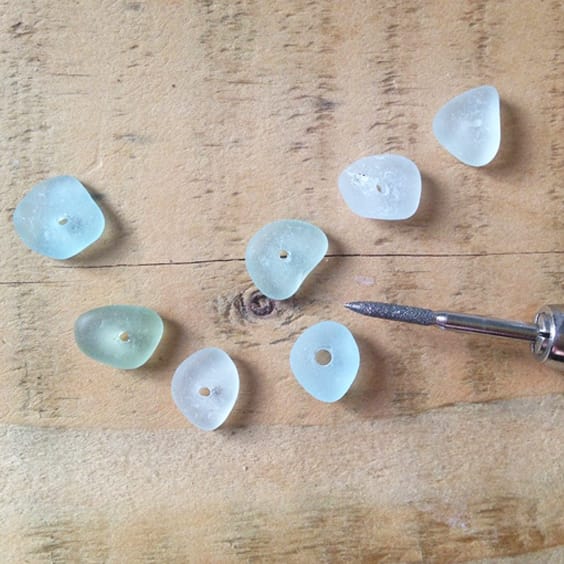 We chat about using sea glass in your designs, what tools you need to drill holes through the glass and also what you can do if you don't live near a beach!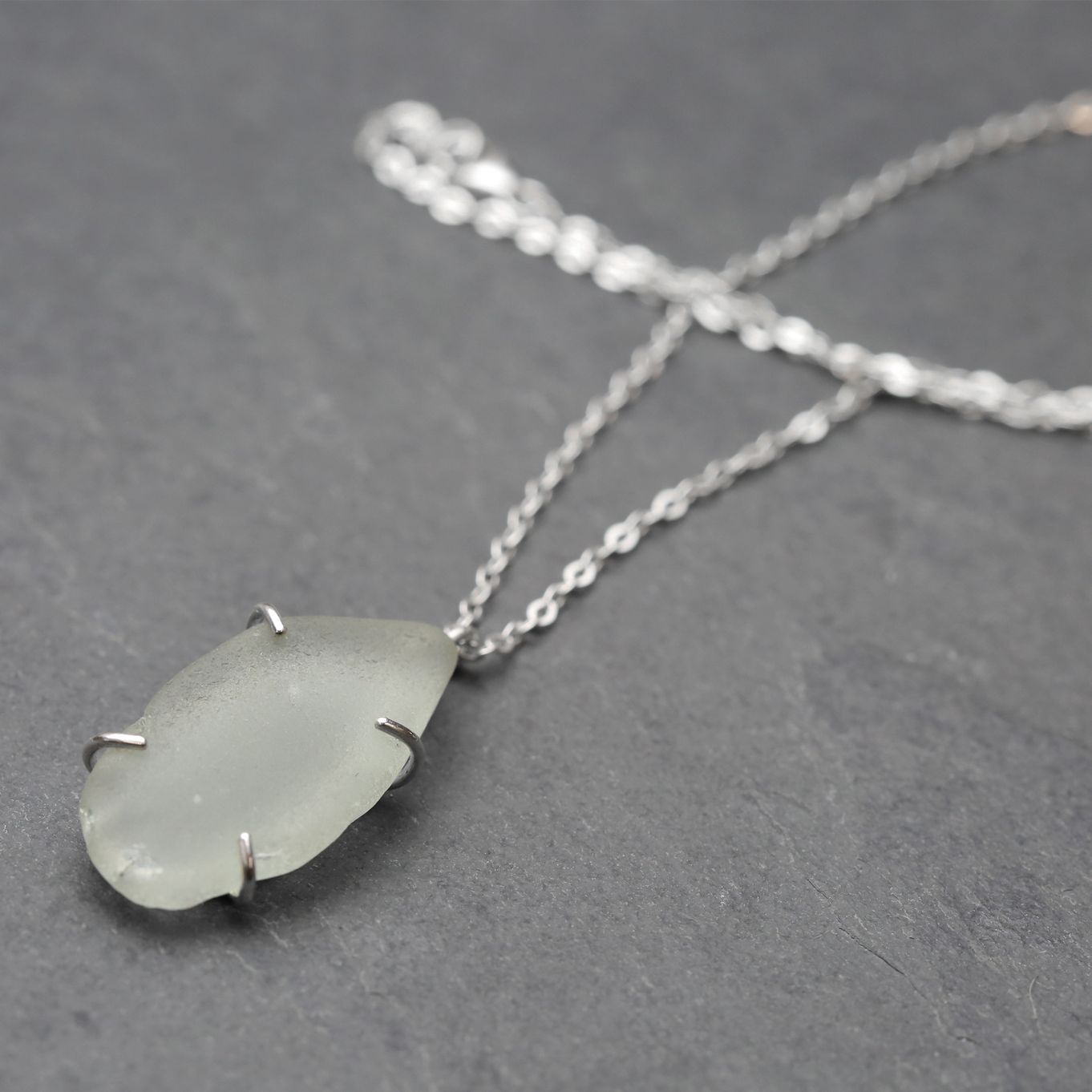 This brilliant setting can be used for any kind of irregularly shaped stone! Follow our step by step instructions with photos - including all the supplies you need for the project