Favourite Customer Jewellery Designs Of 2019
Another amazing year of talented jewellers creating incredible designs using our gemstones and jewellery making supplies. We love seeing your ideas and your creativity of creating a design centred around a theme or stone.
It's always so hard to pick our favourite designs of the year but we hope you love them as much as we do and they inspire you for your next make! Will you make it onto the list next year?
Follow us on Instagram and like us on Facebook and don't forget to tag us in your creations and use #Kernowcraft for the chance to be featured.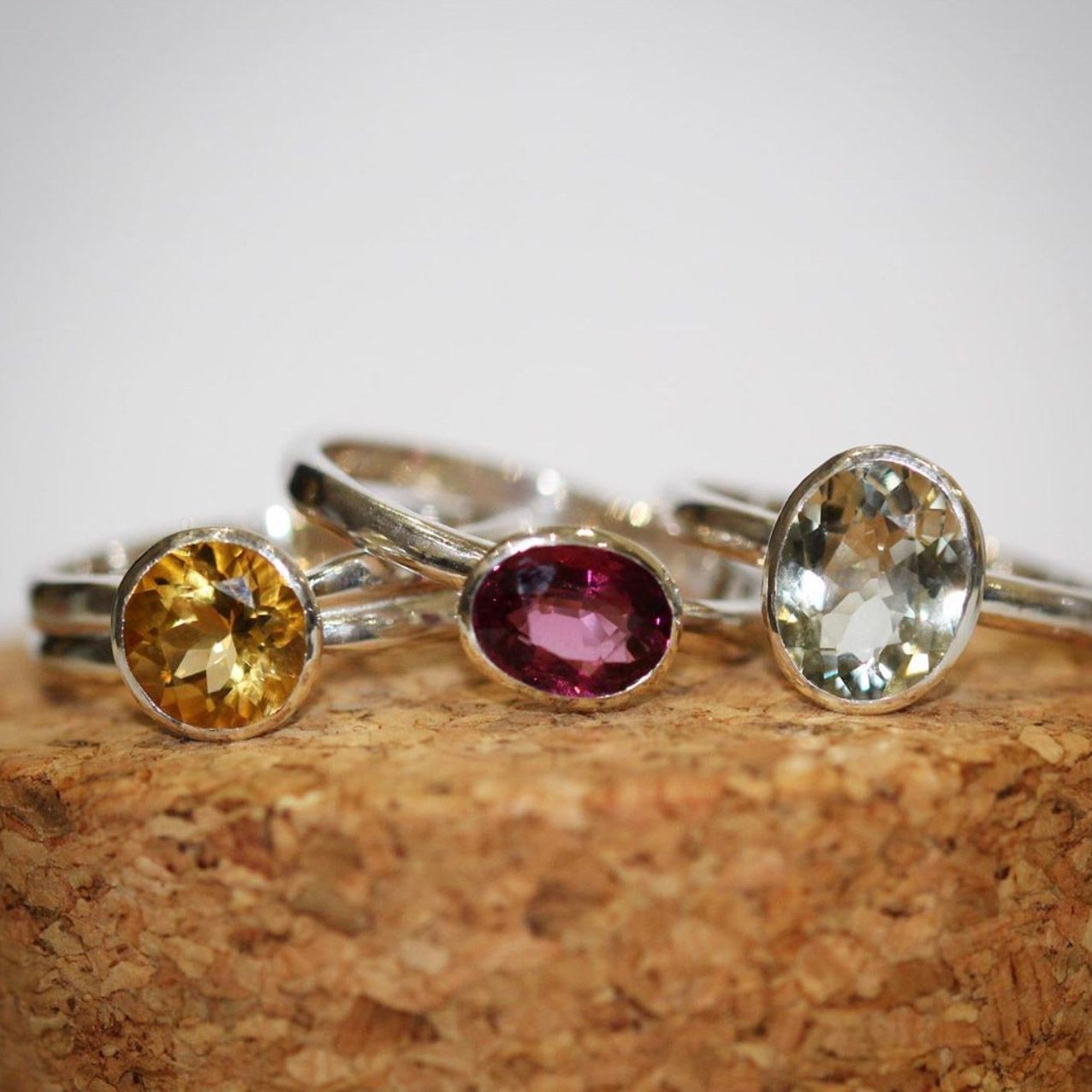 "A busy few weeks making some gorgeous candy coloured rings and other projects! Love these three that are going off to their new home today - citrine, rhodolite garnet and green amethyst. Which is your favourite ring? I just can't decide! Gorgeous stones from Kernowcraft."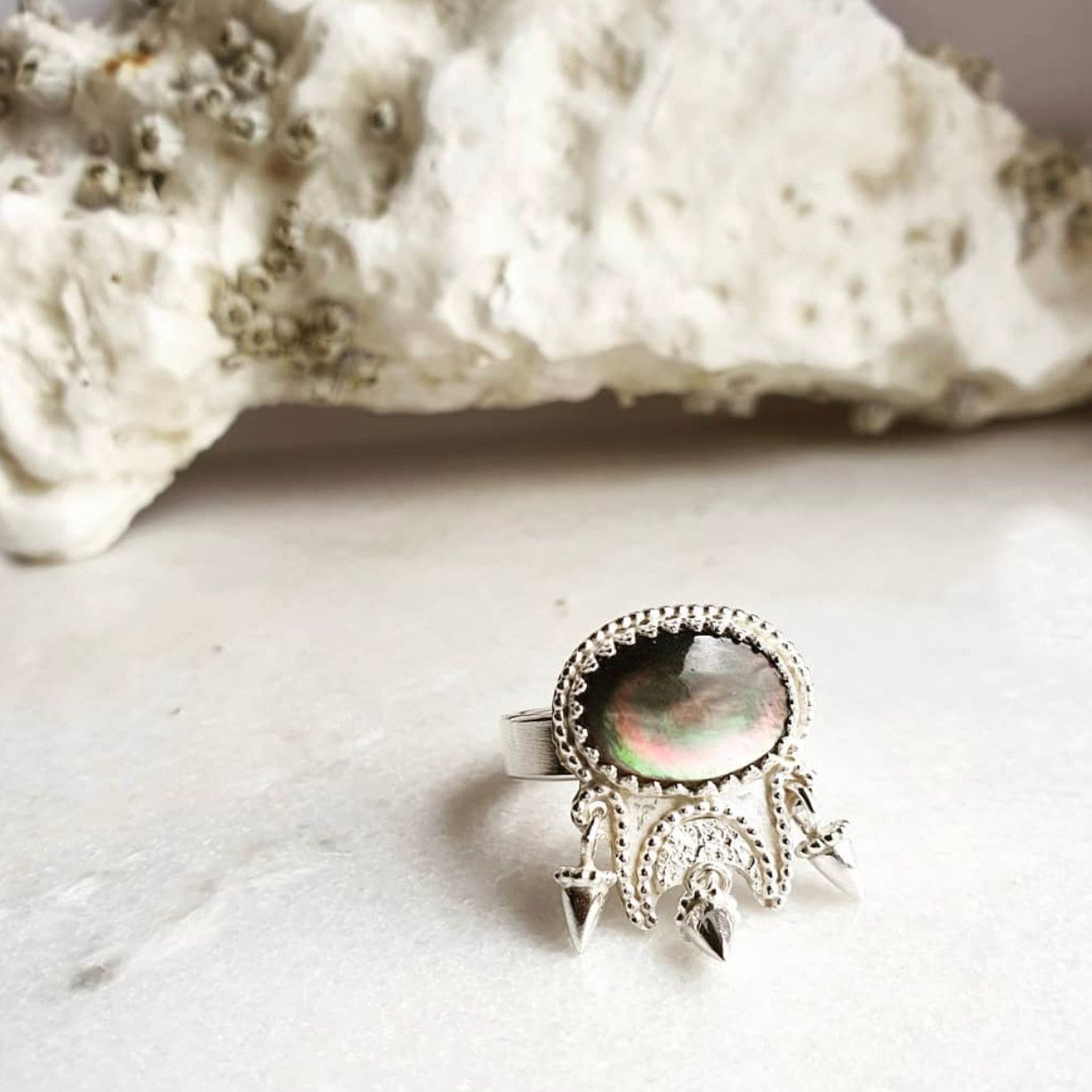 "Dramatic, gothic & nautical? Oh, go on then! My customer had a beautiful ring but it was too delicate for everyday wear so I reworked and reused some original elements (the three dangling spikes). This stunning natural black lip pearl is beautifully iridescent with peacock colours and when the light hits the shell it comes alive with flashes of pink and green! 😍The band is handcrafted from sterling silver oval wire that I flattened further with my rolling mill for a chunky but comfortable fit. The textured chunky crescent moon was hand cut from recycled sterling silver sheet and is surrounded by delicate sterling silver beaded wire."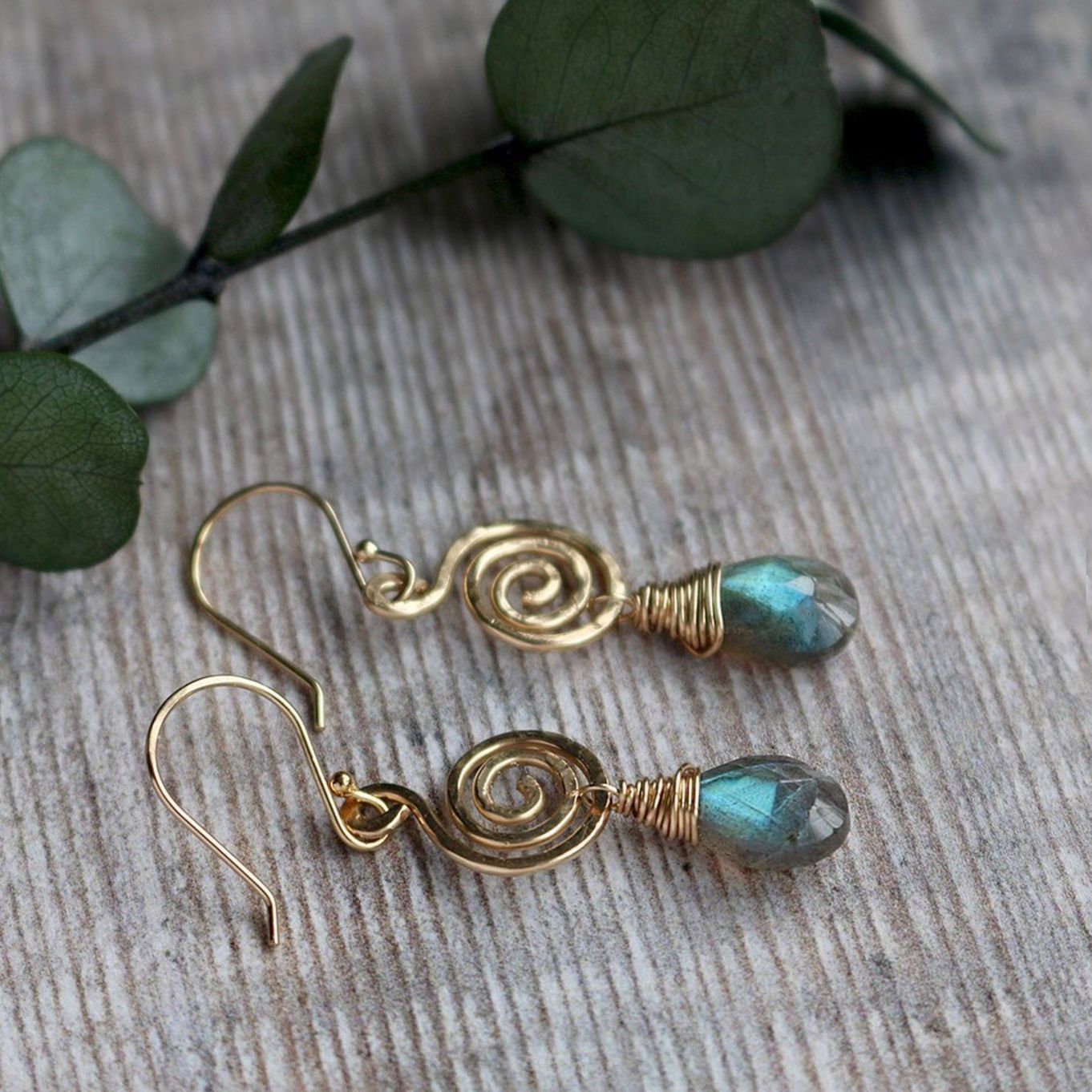 "Beautiful labradorite briolettes suspended from handcrafted swirl detail in 14k gold fill. Aren't they cute?! Part of my Swirl Collection."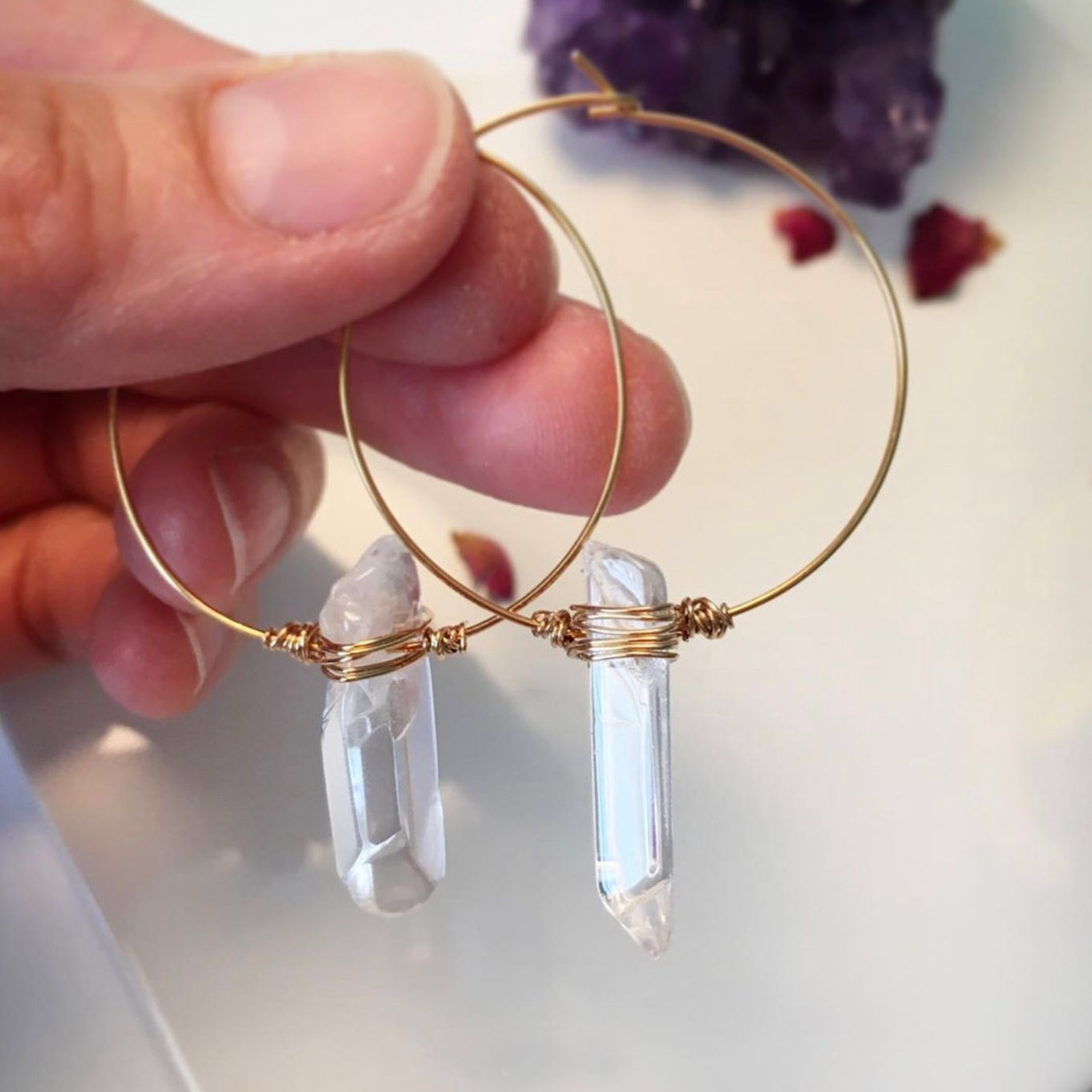 "Loving how the statement gold and quartz hoops turned out. You never know how the wire is going to behave do each and every pair are totally unique."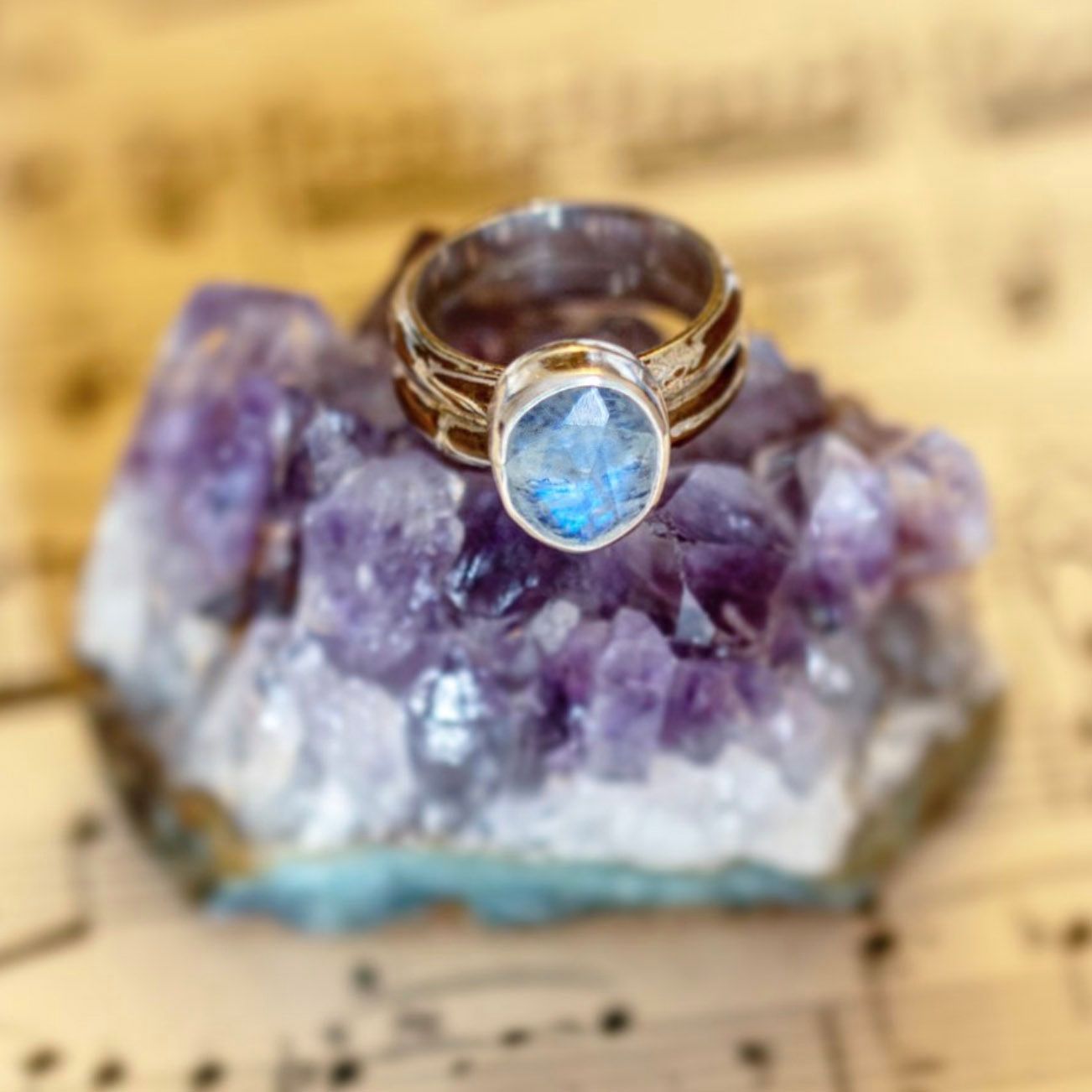 "This ring took me almost one week to make. The stone is a gorgeous "blue labradorite" a it's white and transparent but flashes an electric blue colour in the light.
The band is mokume. This is a Japanese technique involving soldering alternating layers of silver and copper together, carving grooves and then rolling so the metals mesh and are flush with each other - it's almost a wood grain effect."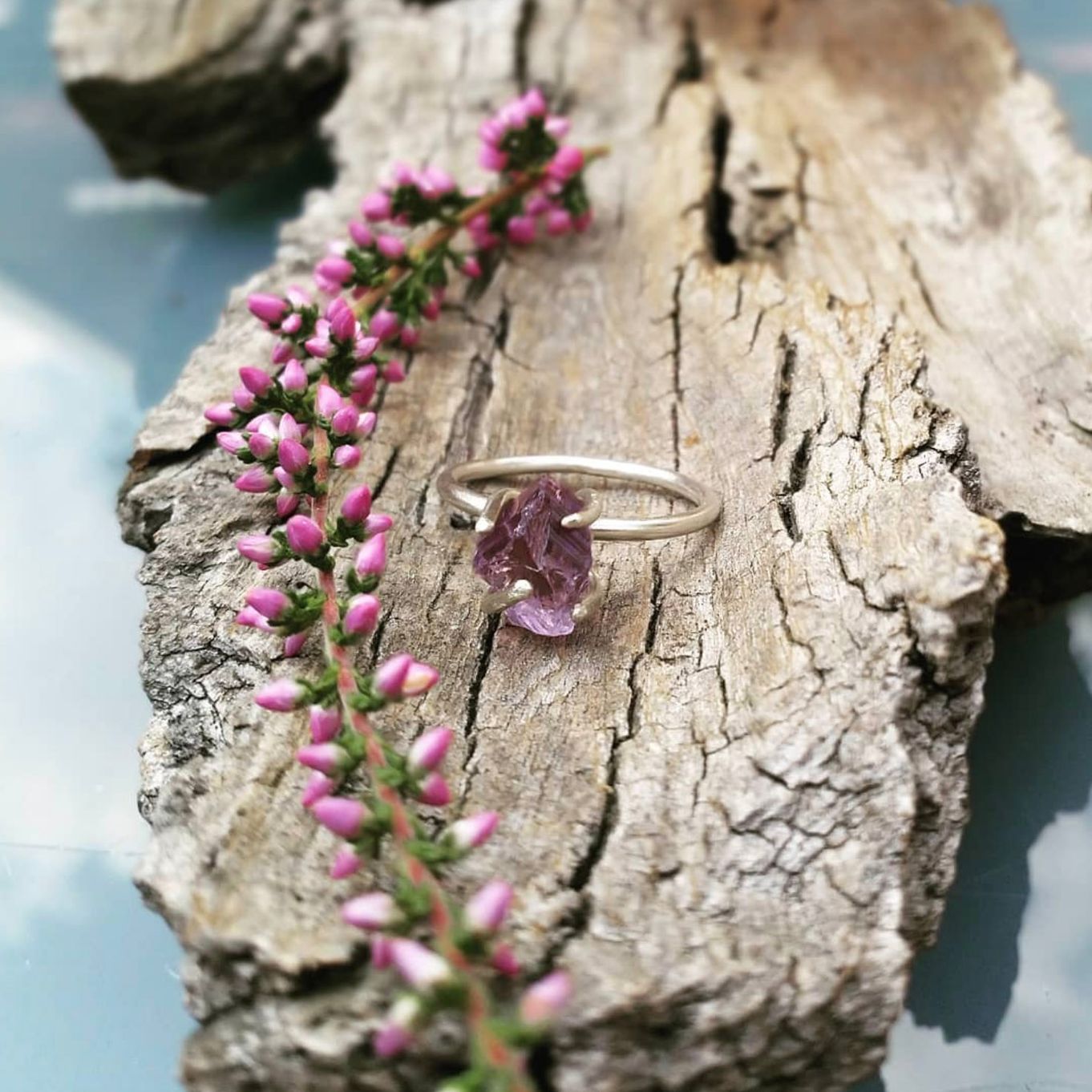 "Purple Amethyst from Kernowcraft on simple ring. Gotta appreciate the rough stone from time to time."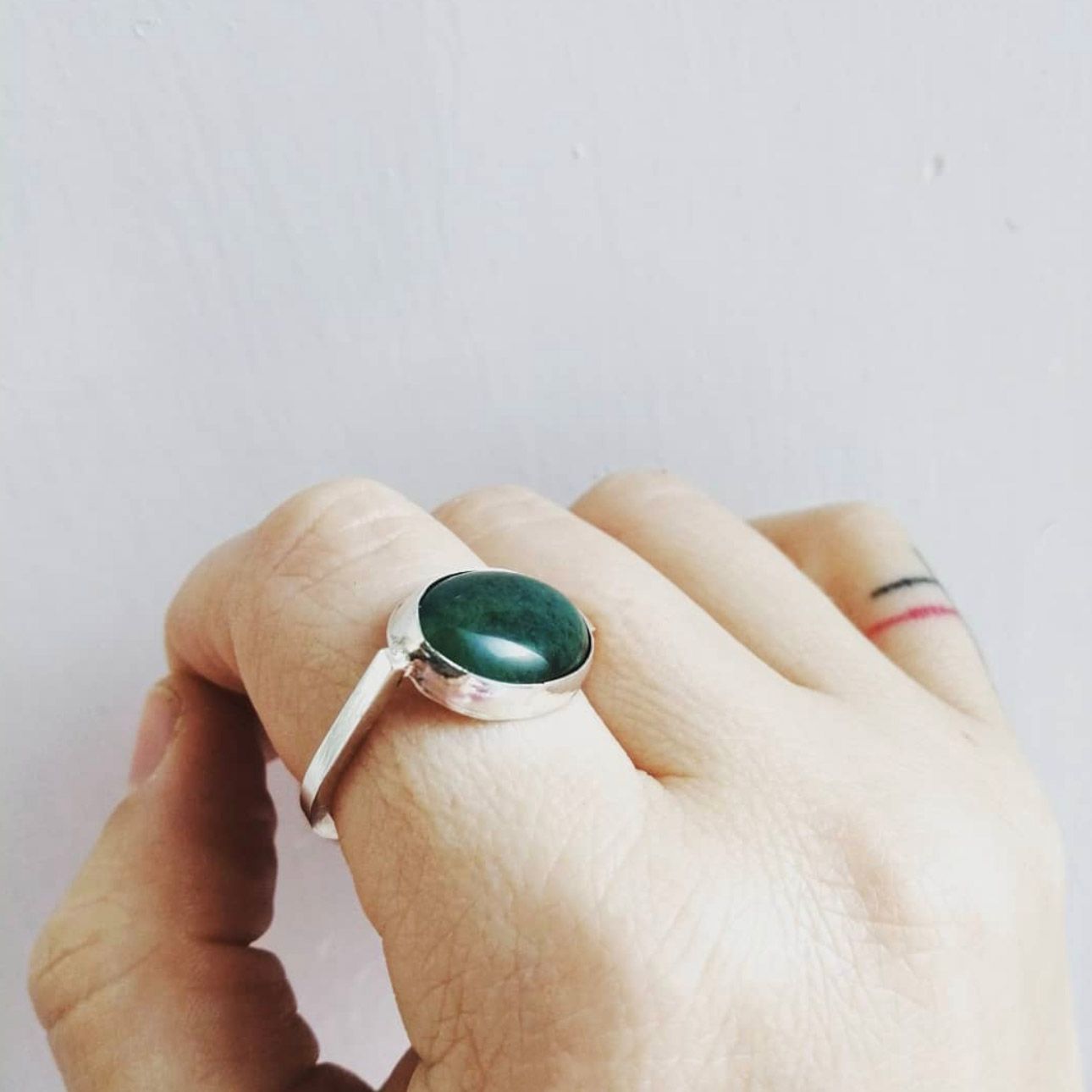 "Sculptural ring in sterling silver and moss agate. Setting and band made entirely by hand. Love the simplicity of this shape, showing off the lovely mossy stone. The size of this is extra large."
"My client wanted a textured star and loved this paua shell/abalone she'd seen on my Insta. The star is entirely hand sawn from silver (though I used a smaller template for guidance) and I was so pleased with the result. It's winging its way to its new home today (in the rain) to brighten things up when it arrives." 💙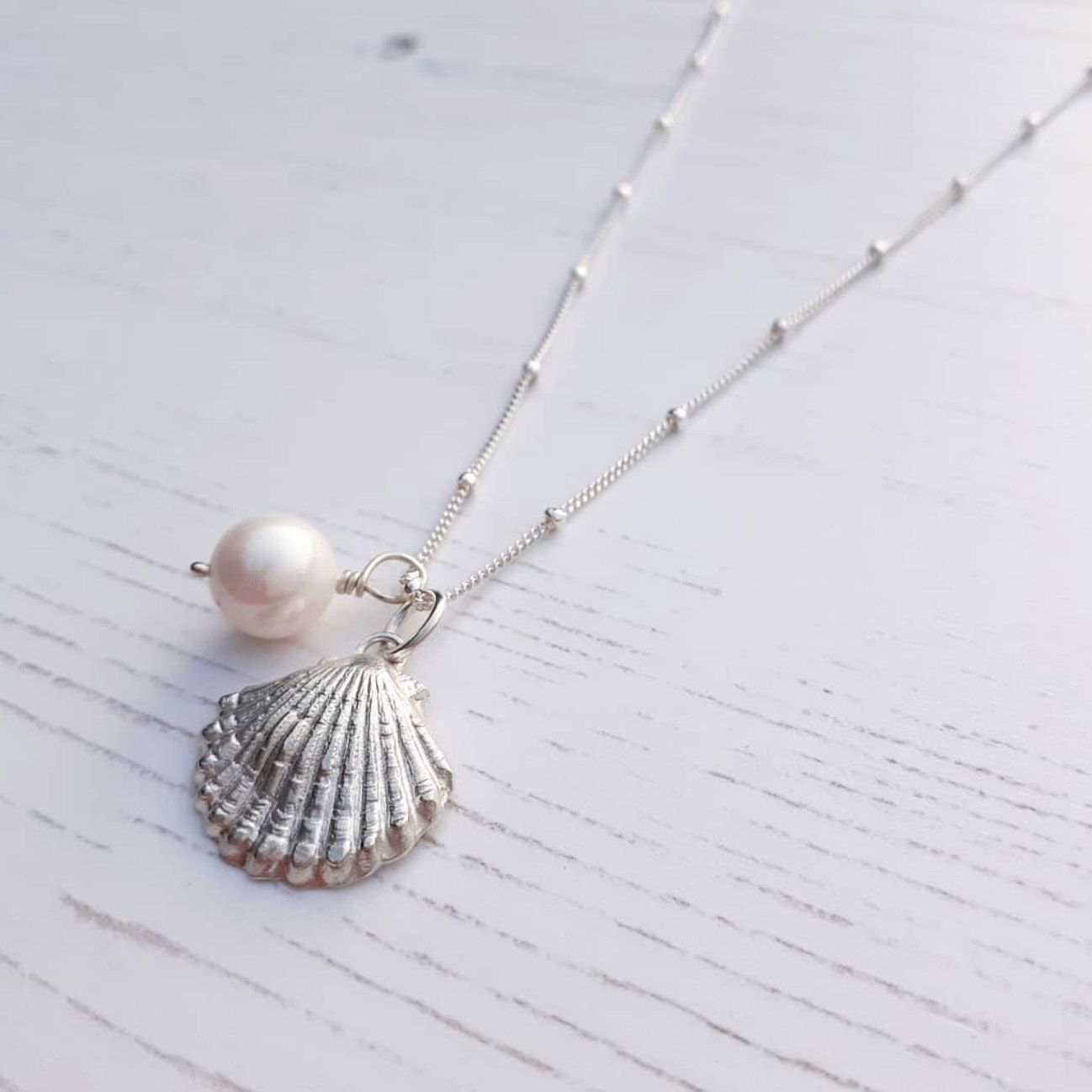 "For the mother of the bride 🥰 We kept it classy with solid silver & fresh water pearl. How beautiful is the satelite chain too 🥰For me making bespoke pieces is the best part of my job! I love being given a brief and creating a dream piece of jewellery that and be treasured. Fresh water pearl from Kernowcraft."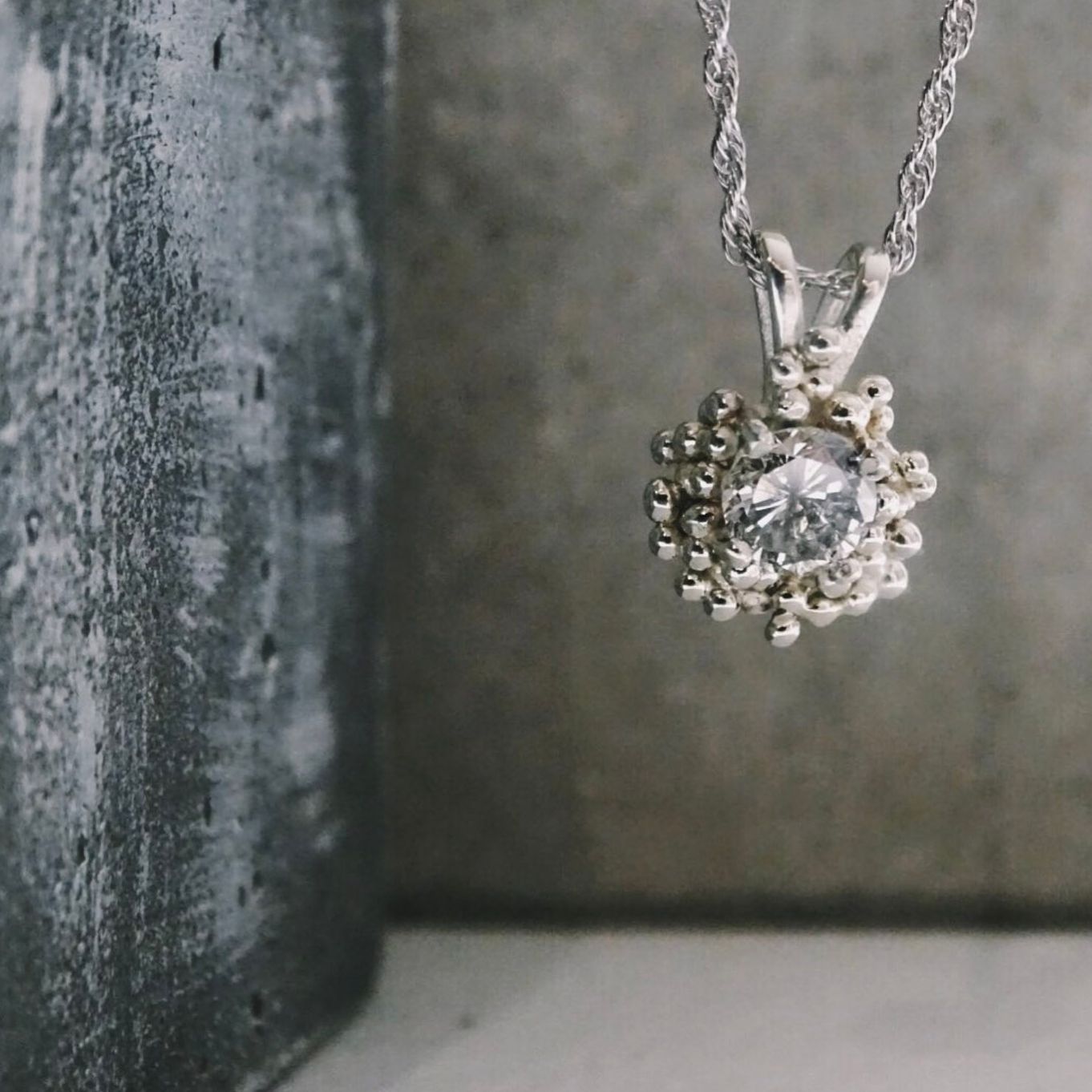 "Salt and Pepper 0.55ct diamond set in 9ct White gold 🥂It is the biggest compliment when a friend asks you to make something special for them to give to their wife as a congratulations gift. This beautiful pendant marks the birth of a very special little boy - and the mummy definitely earned this one 🥰 huge love to you both and I hope you enjoy wearing it."⠀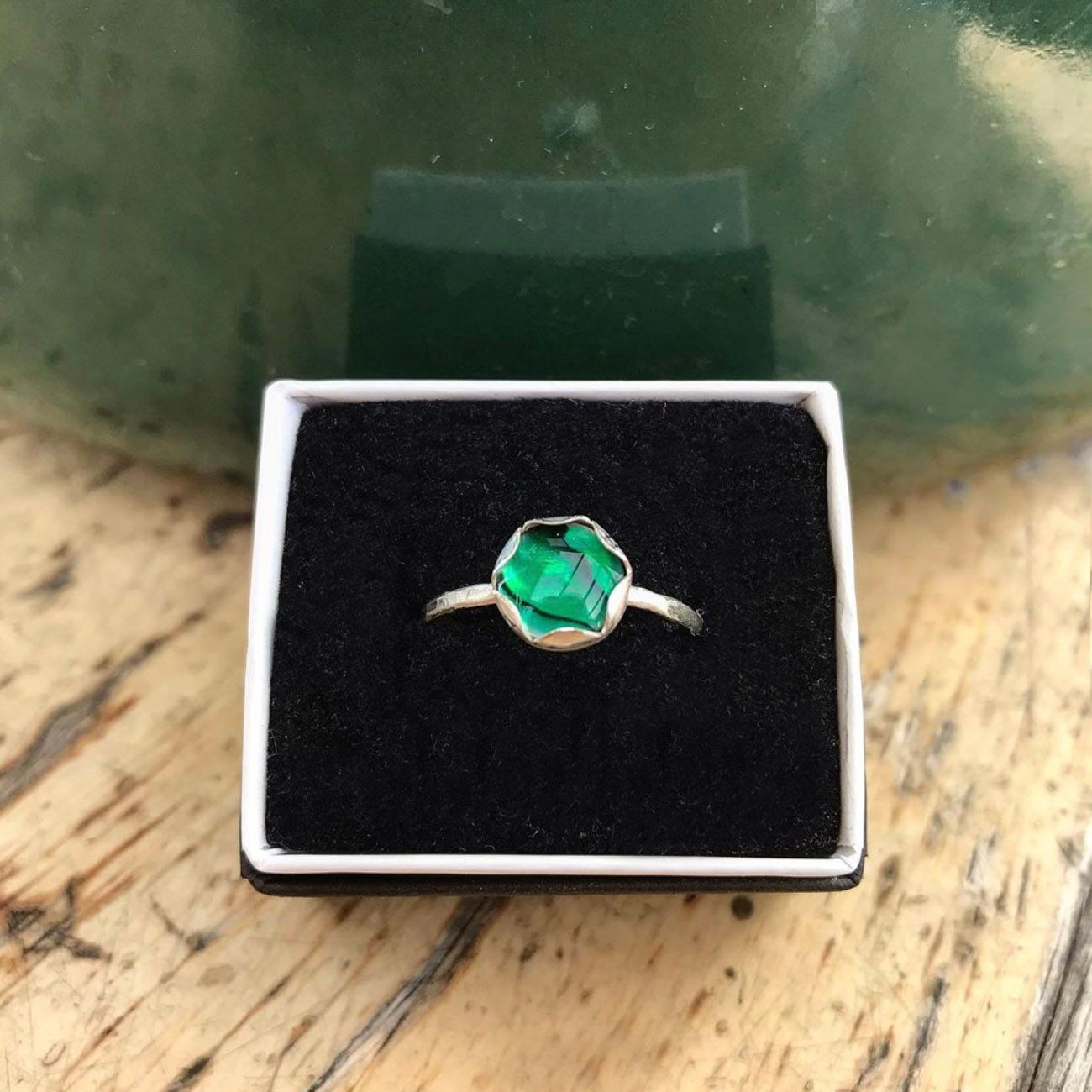 "Here's the first of the lovely green paua shell cabs I got from Kernowcraft 💚 What a fabulous colour and high shine! 🥰 and such a pretty petal-shaped bezel setting."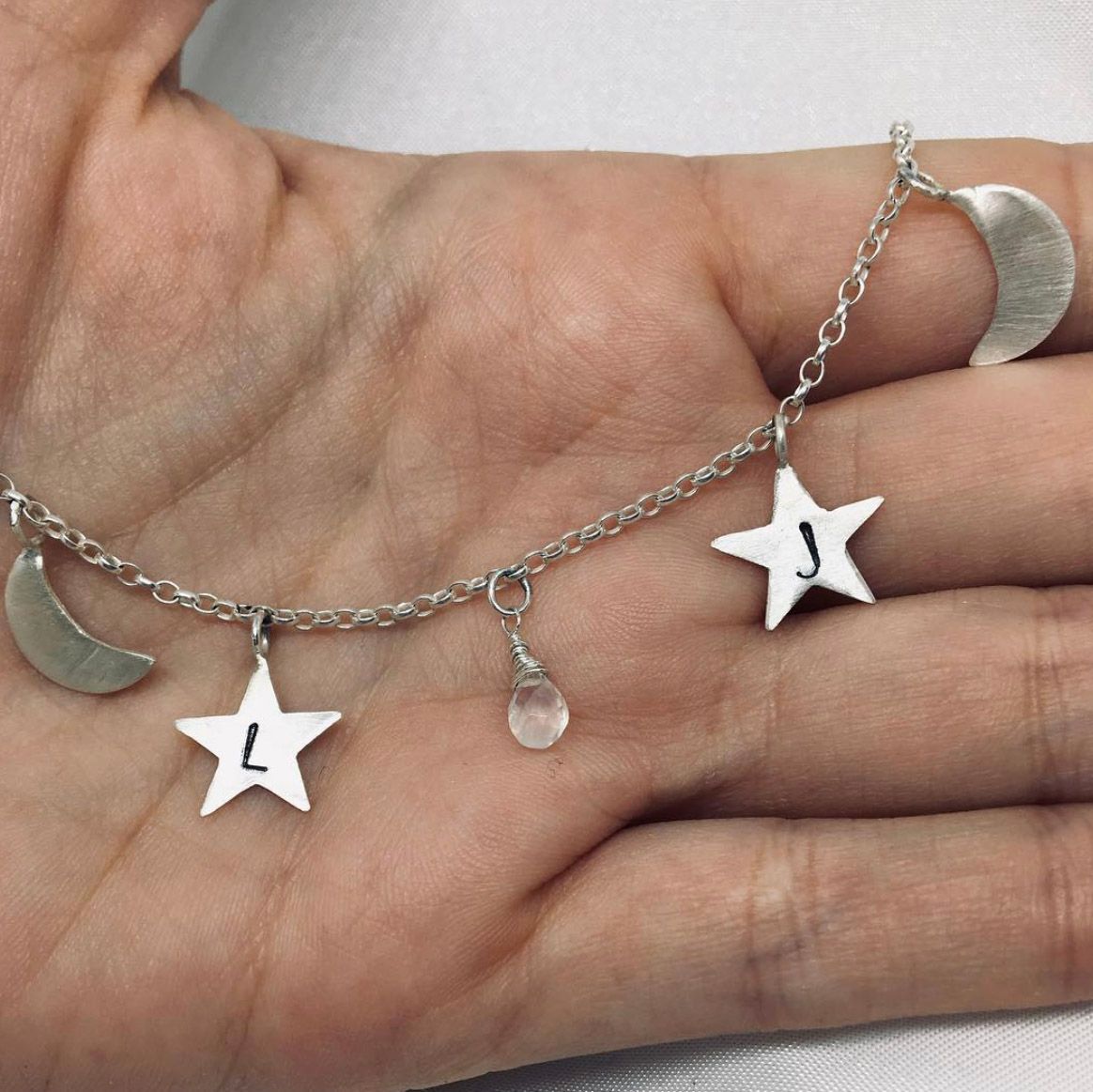 "For you are our 🌙 & we are your ✨Mother's Day gift for my mumma, with mine and my brothers initials (she's been involved in my design process so I'm not spoiling the surprise). Sterling silver moon & stars pendants, with oxidised stamped initials. Finished with the daintiest Moonstone broilette beads from Kernowcraft."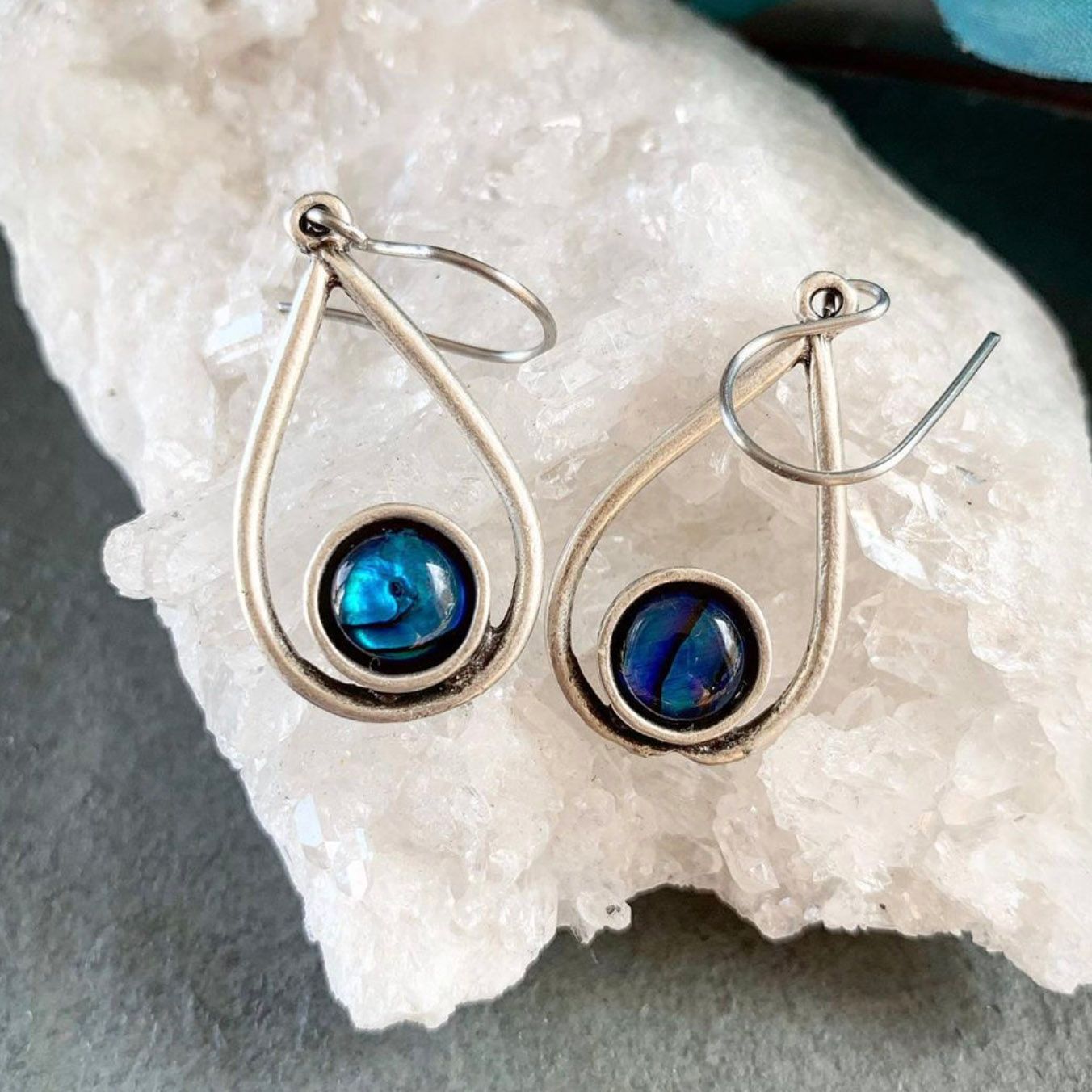 "Beautiful paua shell found in the waters off New Zealand has been placed within this stunning antique silver teardrop earrings."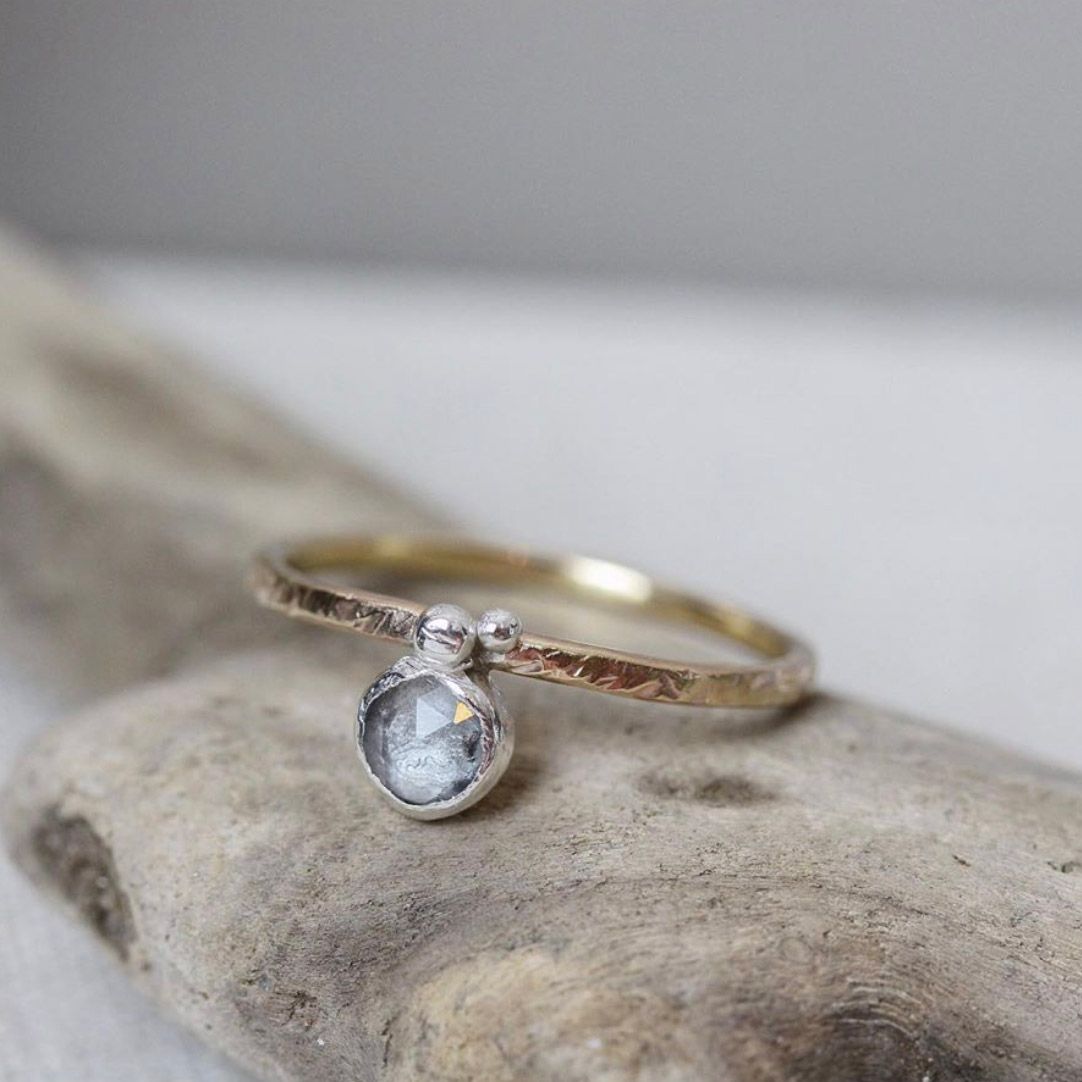 "Introducing 'Stormy Seas'; a lovingly handcrafted one-of-a-kind ring, inspired by the notion that through hardship comes growth and beauty. Created with the intention of being a reminder to the wearer of this and made from 100% recycled 9ct gold and Sterling Silver and with the most beautiful sea-green sapphire to boot, how can you say no?"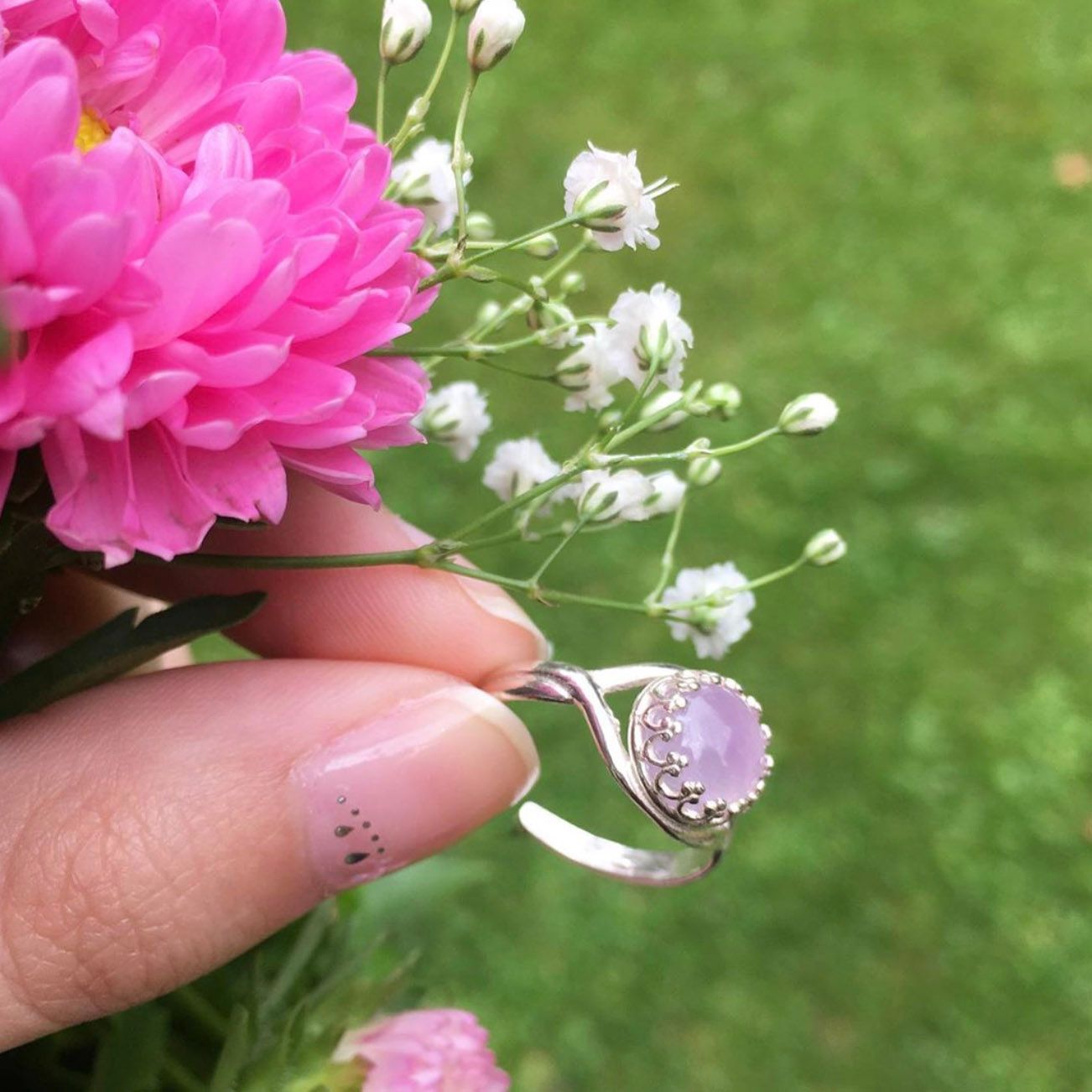 "💜🙋Hands up if you love amethyst!🙋💜🌸Sterling silver adjustable lavender amethyst ring!"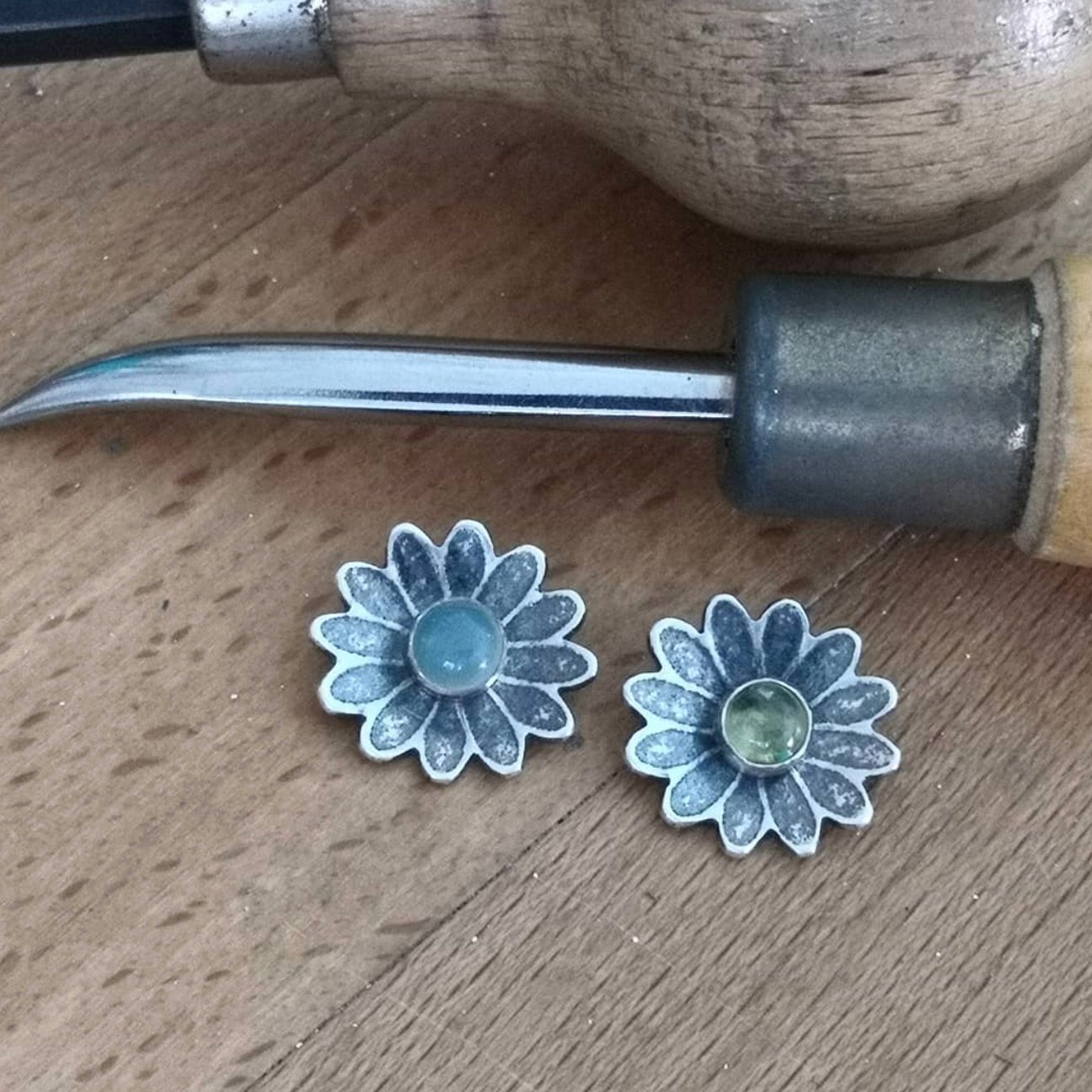 "Fresh off the bench and soon to be listed are these peridot and chalcedony flower pendants 😍"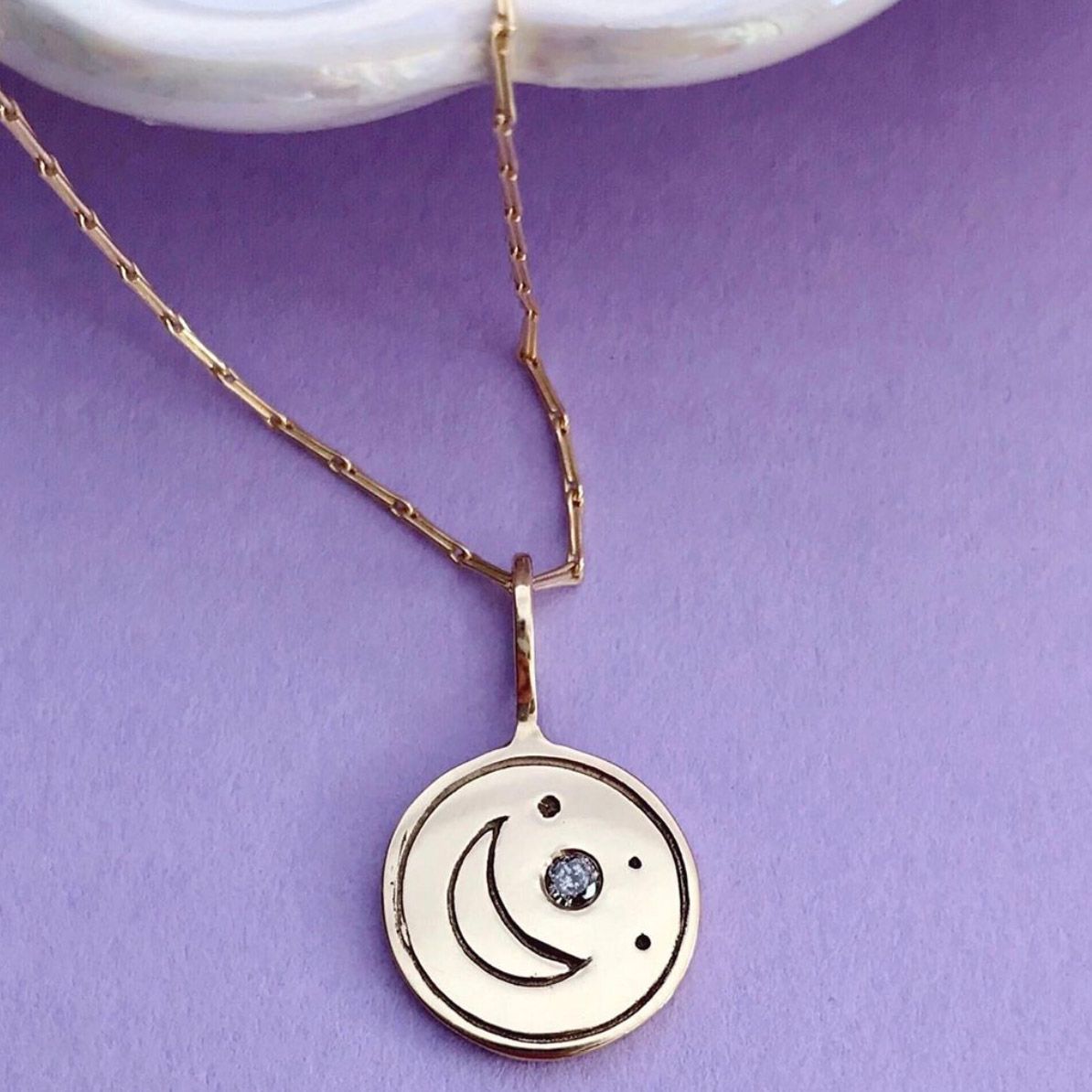 "A close up of the 9ct gold moon pendant with a salt and pepper diamond star. It left me today to live in Australia 😫 I miss it already! 🌜."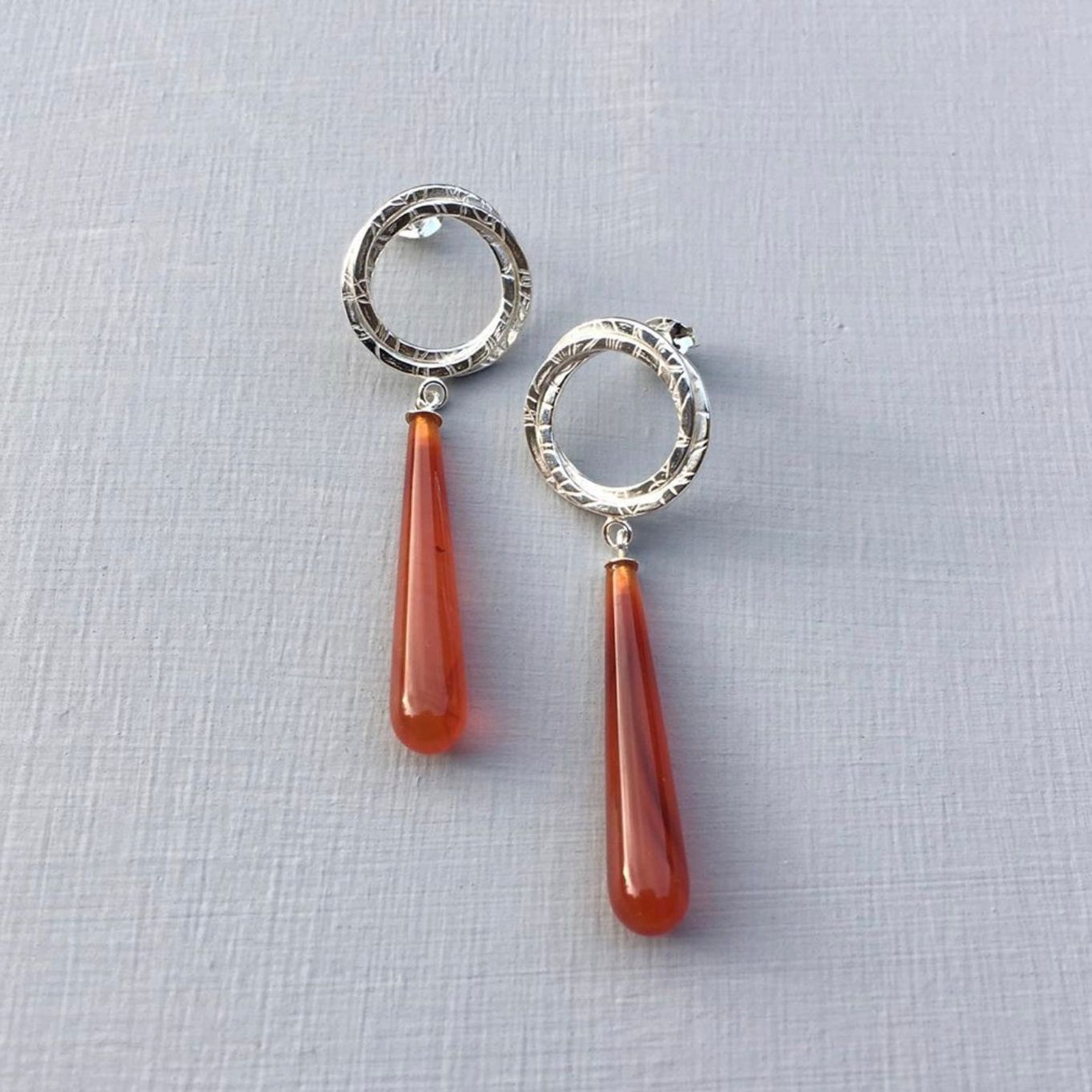 "What a beautiful autumn day. When polished up, these French knit imprinted studs will be teamed up with these beautiful orangey red carnelians teardrops from Kernowcraft. Perfect for autumn, and dare I say it... Christmas!"