Festival Inspired Crystal Necklace Tutorial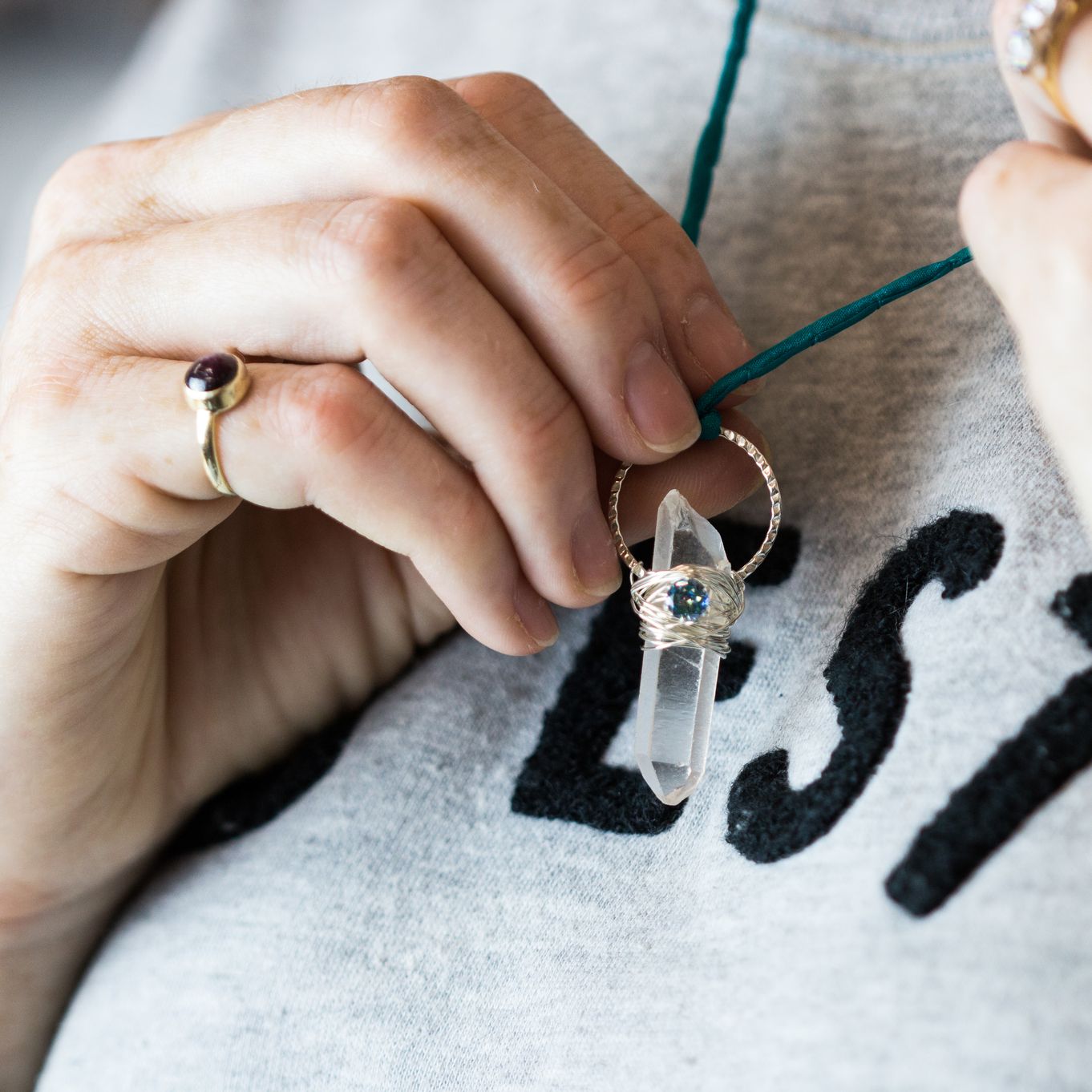 Festival season is in full swing but it's not too late to create something special to wear to your local festival.
This boho inspired crystal necklace is an easy project, which will only take you around 20 minutes to make! So why not give it a go and stand out from the crowd this summer?
We love how versatile this necklace is, you can choose your own faceted stone to feature and also experiment with different coloured cords! Follow our photos below and read our step by step instructions.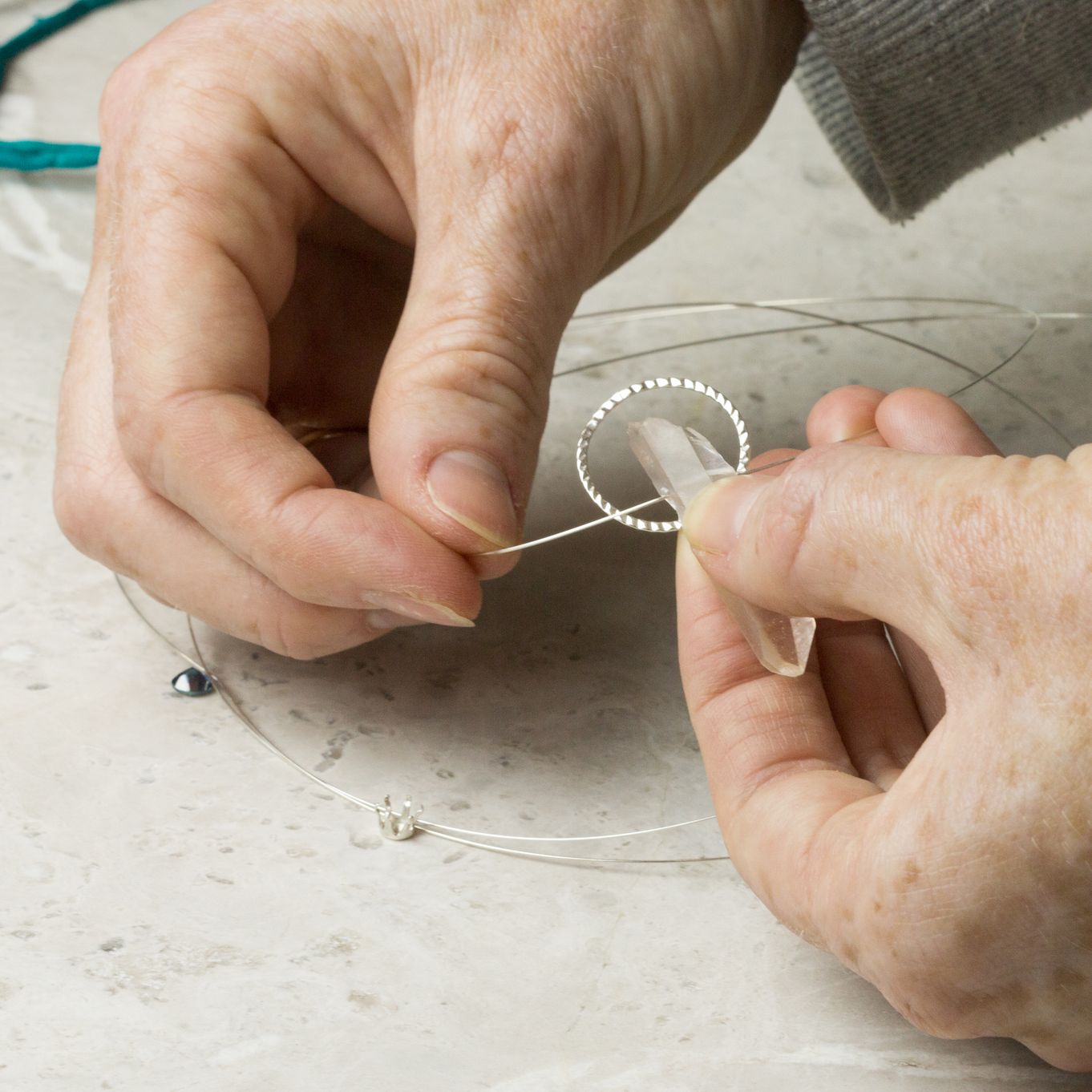 Take around 1m of 0.5mm sterling silver wire and thread it through the hole of the crystal point.
Hold the crystal against the hoop connector and use wire to wrap them together (use each end of the wire around each side of the connector once to keep it in place).
Place the snaptite setting on the flat front side of the crystal and wrap the wire around the claws.
Wrap the remaining wire around the crystal and connector, trim the wire and tuck it in so it doesn't become loose or catch on anything.
Lastly, fold the silk cord in half and push it through the loop connector, then thread the ends through so the pendant hangs from the middle cord. Tie and knot at the end of the cords and you're finished!
We have a beautiful range of crystal points and natural rough gemstones for jewellery making. Including dilled crystal points, pendants, natural undrilled crystal, rough nugget beads and stunning diamond beads.
The products used in this project are suggestions to inspire you. Products used were compatible at the time of making but do be aware that stocks can vary, so do use your own judgement as to the compatibility of each item when making.