How To Make A Wire Wrapped Bead Ring
This jewellery making tutorial is perfect for a beginner! Working with metal wire is a great place to start, so we have made a tutorial showing you how easy it is to make a wire wrapped ring using your favourite gemstone beads.
The beauty of wire wrapping is that you can get creative with the beads you use, adding more loops or perhaps creating a thicker band - the possibilities are endless once you've mastered the technique.
Only a few tools are needed for wire wrapping and you can find all of the supplies you need on our website. If you have any questions or would prefer to place your order over the phone, please get in touch - we'd love to help!
Supplies:
Watch The Tutorial
Step By Step Instructions
1. Bend the wire in half around the triblet and position on the point of the ring size you would like.
2. Squeeze tight and overlap the ends to ensure you create a circle.
3. Straighten out the wire slightly and thread 3 amethyst beads to one side of the wire and 3 blue lace agate beads to the other end of the wire.
4. Bend the ends of the wire to a right angle, ready to wrap the remaining wire around the ring band. TIP: Place the ring back on the mandrel to keep checking the size of your ring and adapt it to size if needed.
5. Wrap the excess wire 3 times around the top of the main ring on the opposite side. Repeat with the other end of the wire and beads.
6. Use side cutters to trim any excess wire and use snipe nose pliers to neatly tuck in any loose ends.
Tools & Supplies You Need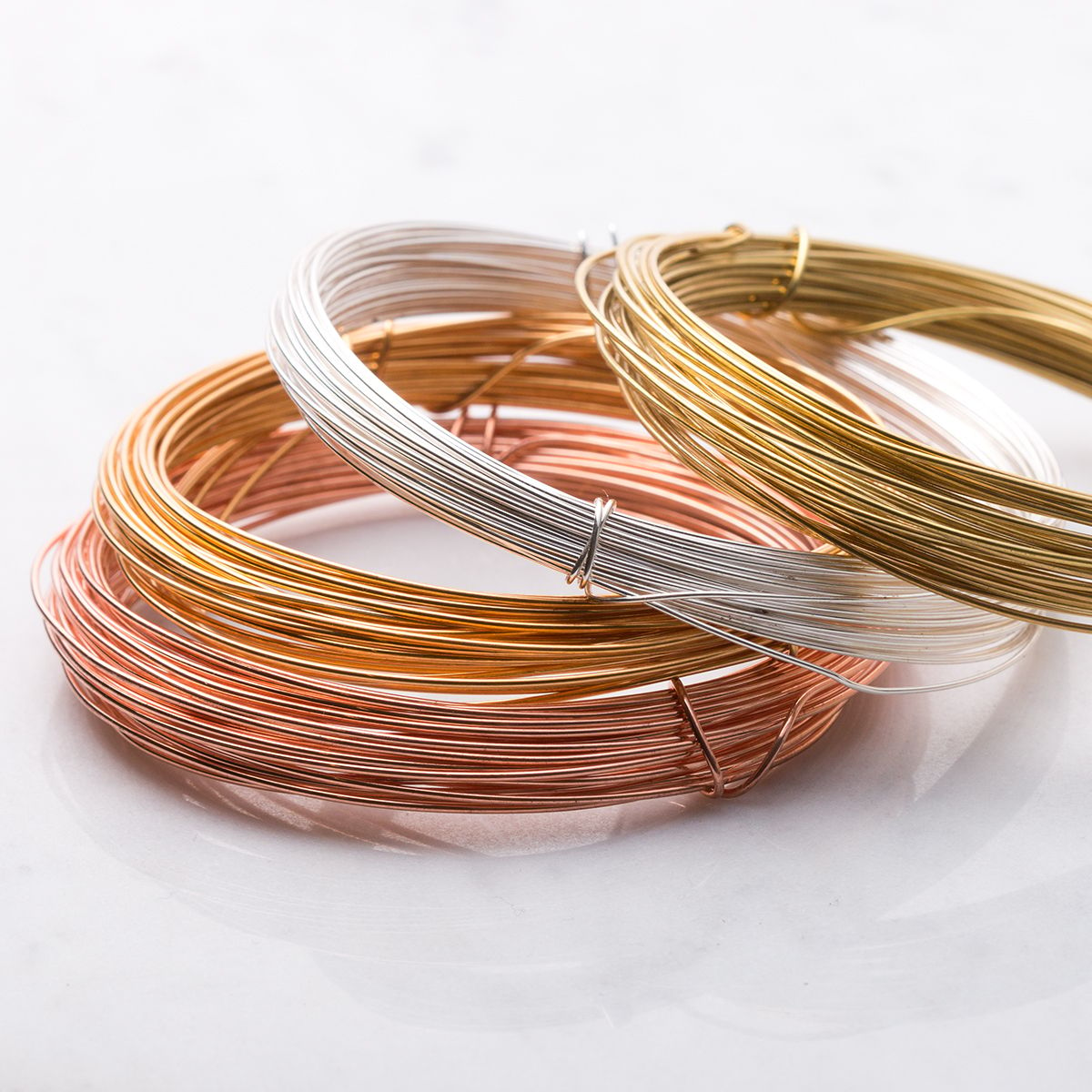 With this project you can use any metal you like. In this project we have used 0.8mm wire with sterling silver but you can choose any size that will suit your style. Choose from copper, brass, plated, sterling silver, 9ct gold or eco-friendly wire all available on our website.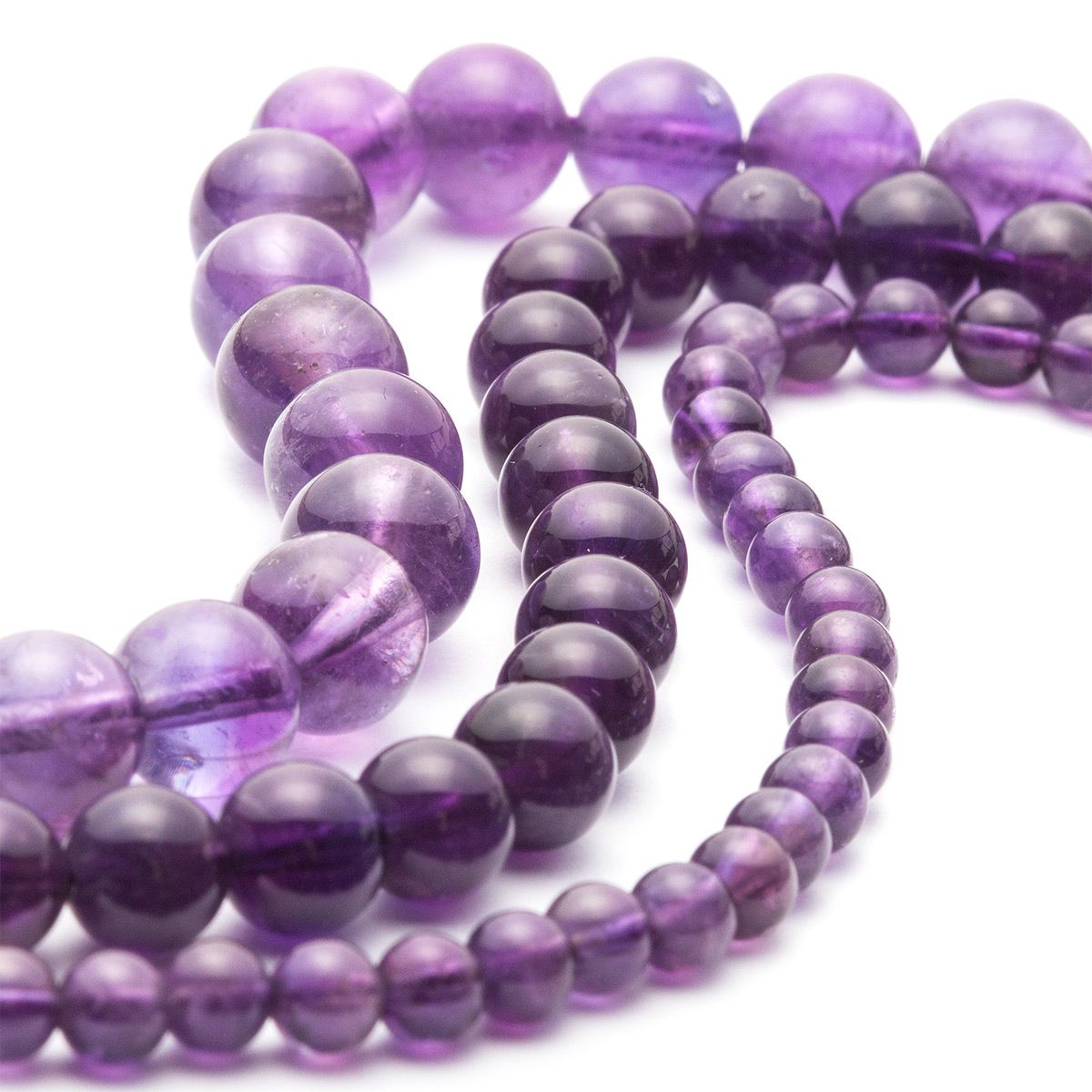 The possibilities are endless when it comes to creating wire wrapped rings using beads! Choose from any gemstone, shape or size bead you like (within reason!) and experiment with interesting designs. Choose from over 300 types of semi-precious gemstone beads online.
TIP: Always make sure that the bead's hole size is the larger than your chosen wire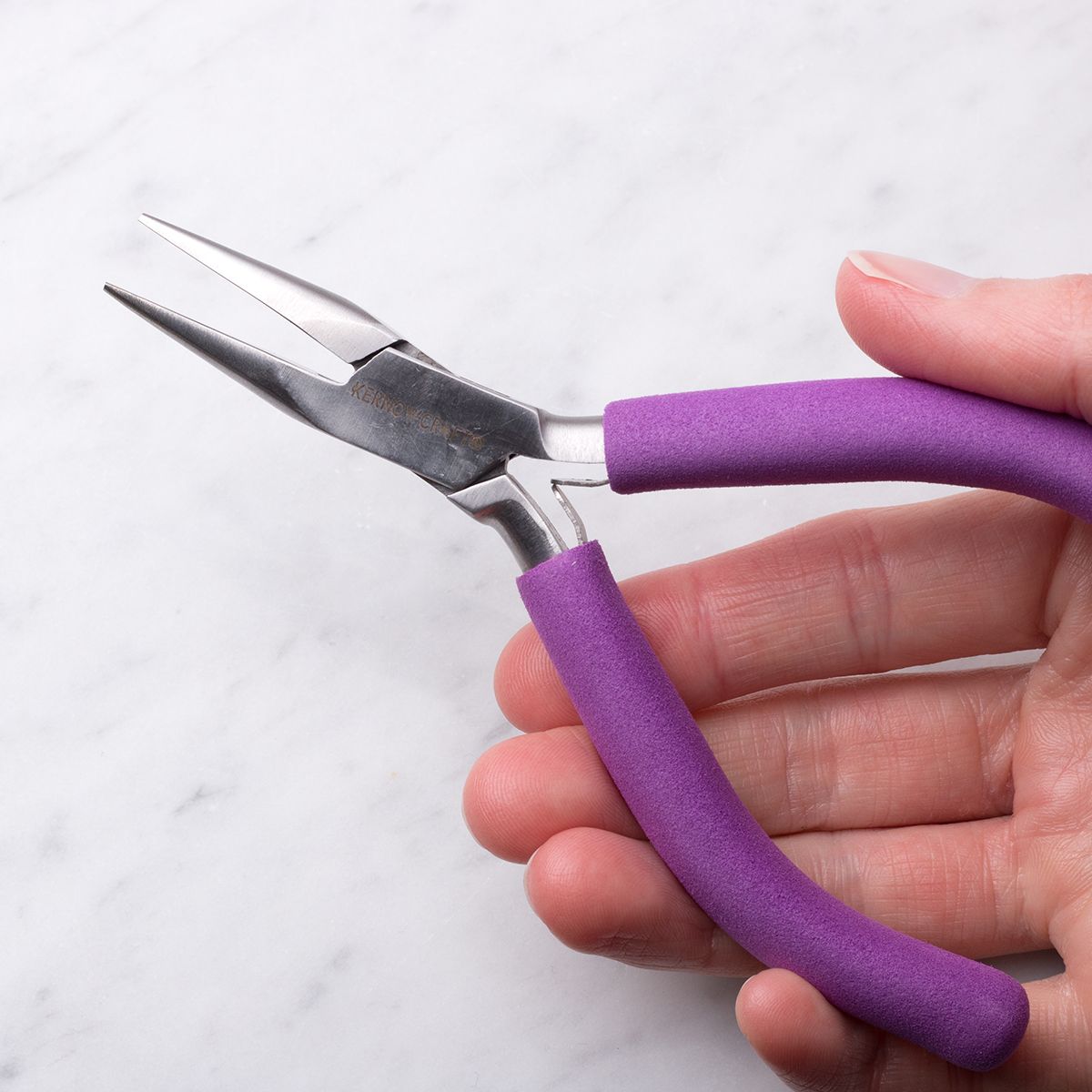 Snipe nose pliers are great at manipulating wire, they have tapered jaws which narrow to a fine point making them useful for all kinds of projects.
You may like our handy pack of pliers and side cutters, containing all the pliers you need for jewellery making.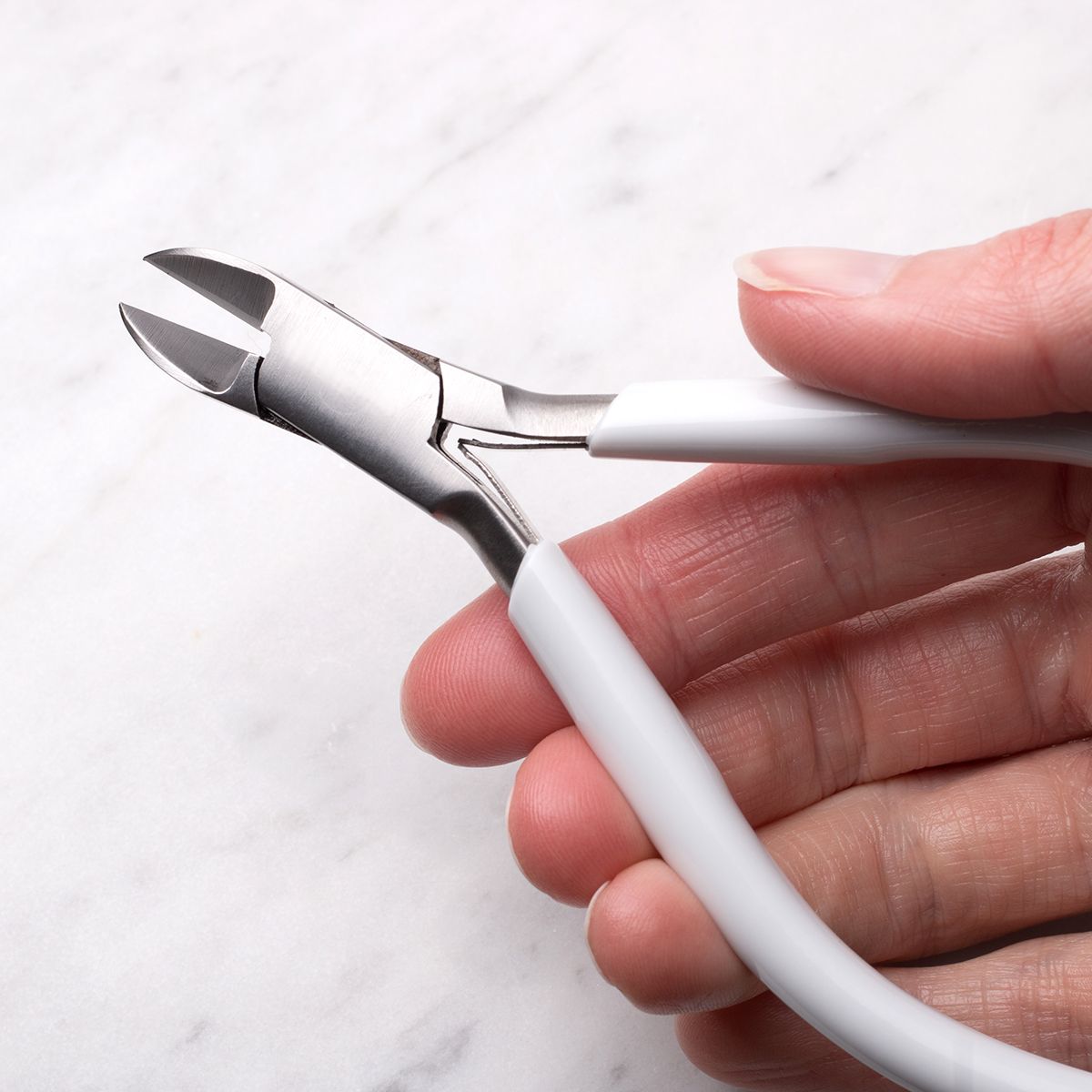 Side cutters are an essential tool for jewellery making, used for cutting and trimming metal wire.
A mandrel is used to form and shape rings on, marked with ring sizes so you can ensure you are making the correct size.
The products used in this project are suggestions to inspire you. Products used were compatible at the time of making but do be aware that stocks can vary, so do use your own judgement as to the compatibility of each item when making.