Soldered Circle Hoop Earrings With Beads Tutorial
Today we are so excited to share with you a guest tutorial, brought to you by Kirsty from Little Black Cat Jewellery!
In this project you will combine a range of techniques including forming metal, sawing, soldering, polishing and wire wrapping.
This is a great design to try if you want to dip your toes into the wonderful world of metalsmithing.
Or perhaps you've always focused on metalsmithing, so now could be the time to add some beads into the mix - as you can see the results can be beautiful!
If you try this design, we'd love to see your creations on social media! Make sure to tag @kernowcraft & @littleblackcatjewellery for a chance to feature
---
Recommend tools & supplies for this project
This project is perfect for experimenting with various wire, textures and beads - get creative!
For the wire wrapped beads
---
Watch Kirsty's video tutorial below
---
Follow Basic Step By Step Instructions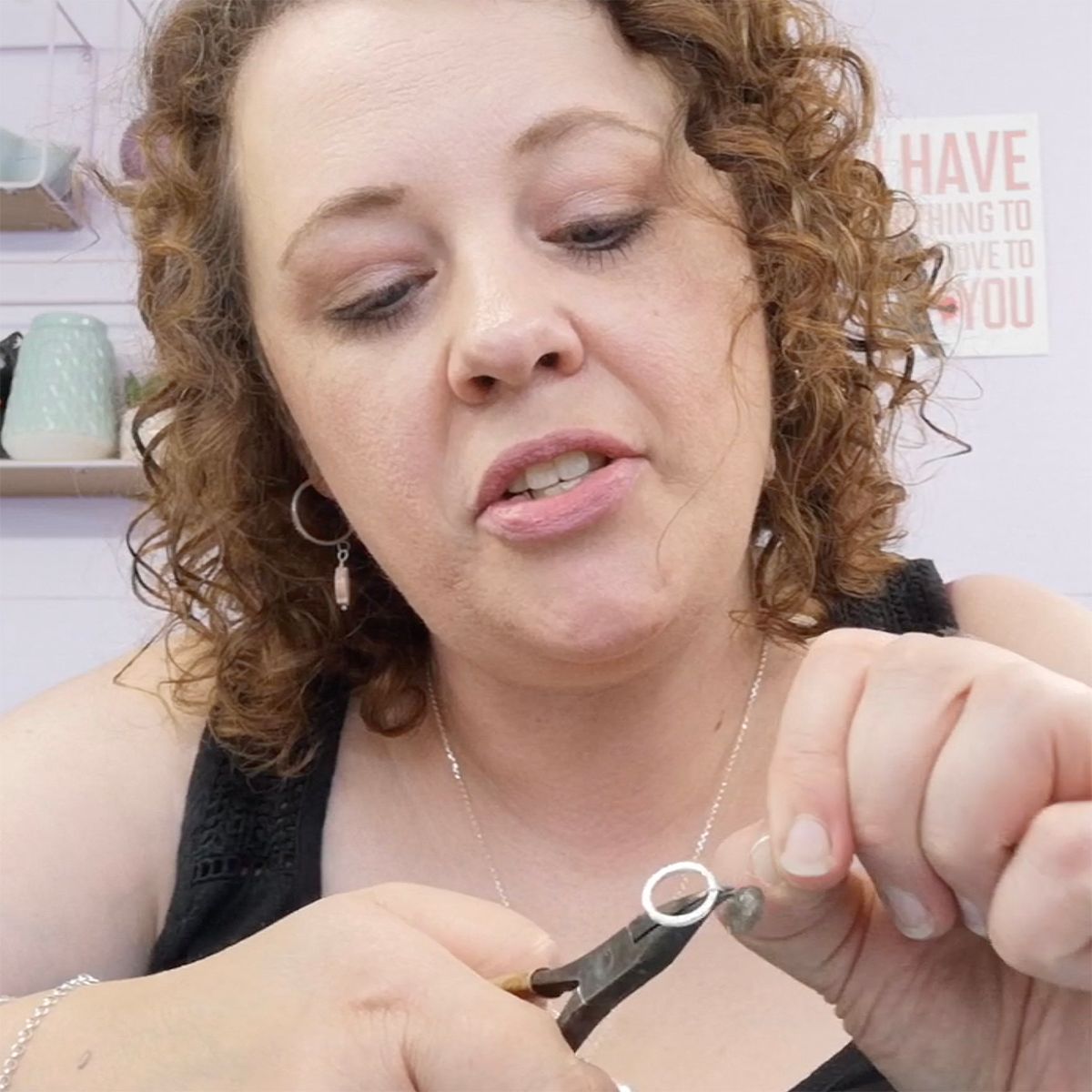 Step 6: Attach Wire Wrapped Beads
Thread your bead onto the headpin so that it sits on the head. Create a loop with the headpin by wrapping it around the tip of round nose pliers. Before wire wrapping to secure, add the loop to your soldered circle and use snipe nose pliers or flat nose pliers to hold the loop flat whilst you wrap the remaining headpin wire around on its self and down towards the bead. You can use round nose pliers or your hands to wrap the wire. Wrap the headpin until there is no excess remaining - if you can not do this before the bead starts you can trim it off with side cutters. For a neat finish use snipe nose pliers to squeeze the end of headpin close into the coil. Repeat for the other earring.
Here is a visual guide on how to wire wrap a headpin with a bead

Step 7: Add Your Earwires & Your Earrings Are Complete!
The final step is to hook your soldered circles onto the earwires with ball and pinching closed to secure. Your beautiful handmade earrings are now ready to be worn!
---
Join Kirsty In A Day In The Life Of A Jeweller!
We invited Kirsty to take part in our video series, where jewellers share with us a day in their life. Watch below as Kirsty gives us a tour of her garden shed studio, meet her adorable cats and watch as she makes some incredible designs.