How To Make Wire Wrapped Bead Necklace With Handmade Clasp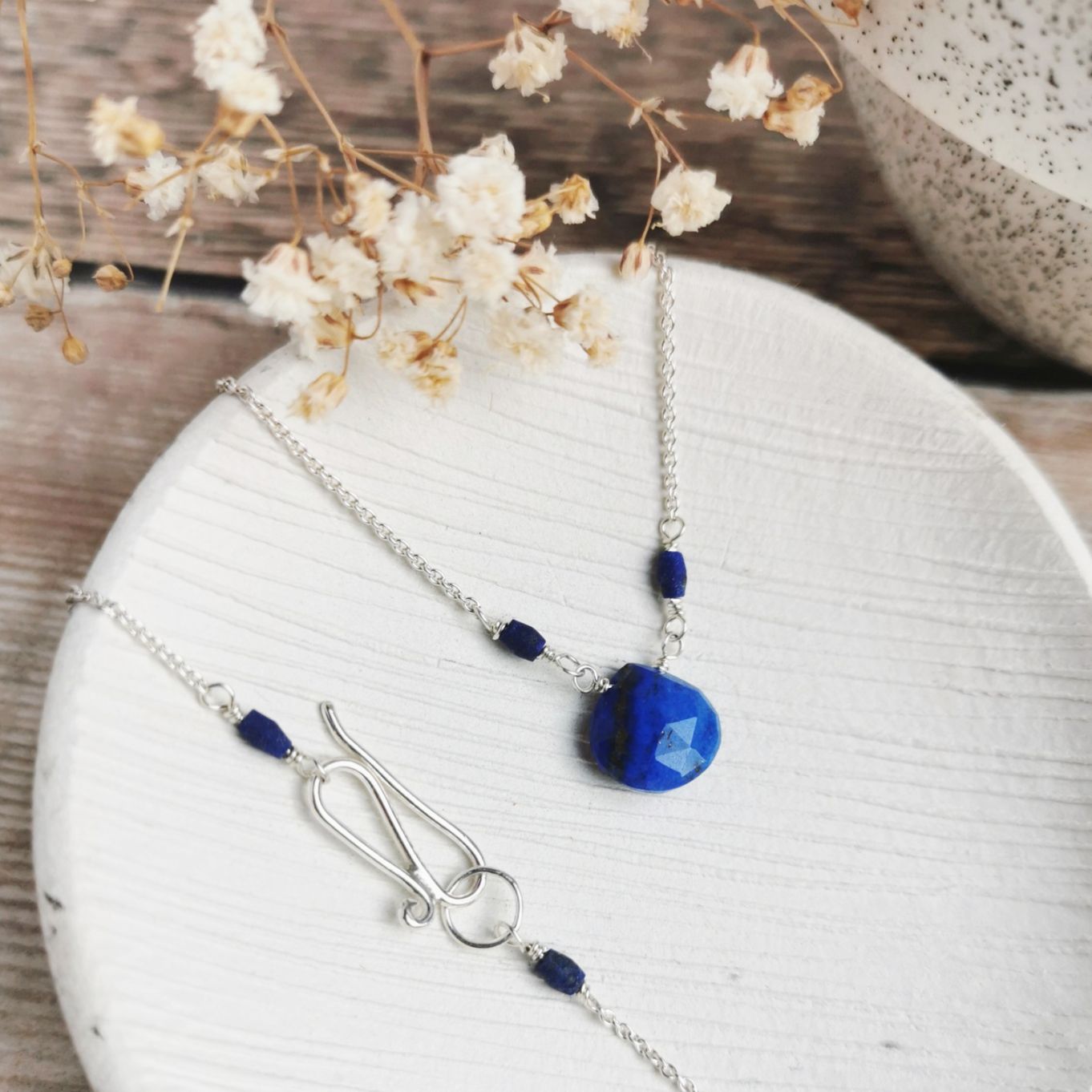 Make your own wire wrapped bead necklace with handmade clasp thanks to guest tutor Cat!
Cat Stacey Jewellery joins us to bring you an exciting jewellery making project which is suitable for beginners and those wanting to try their hand at wire work techniques. It also includes how to make your own handmade clasp which requires some soldering techniques, which could be a great place to start if you're a beginner in this area.
You can get creative with your own take on this design by combining your favourite metals and gemstones! This design features our elegant lapis lazuli beads and we are obsessed with what Cat has created.
Watch Cat's video tutorial below and find all the recommended tools and supplies, so you can easily recreate your own unique necklace for yourself.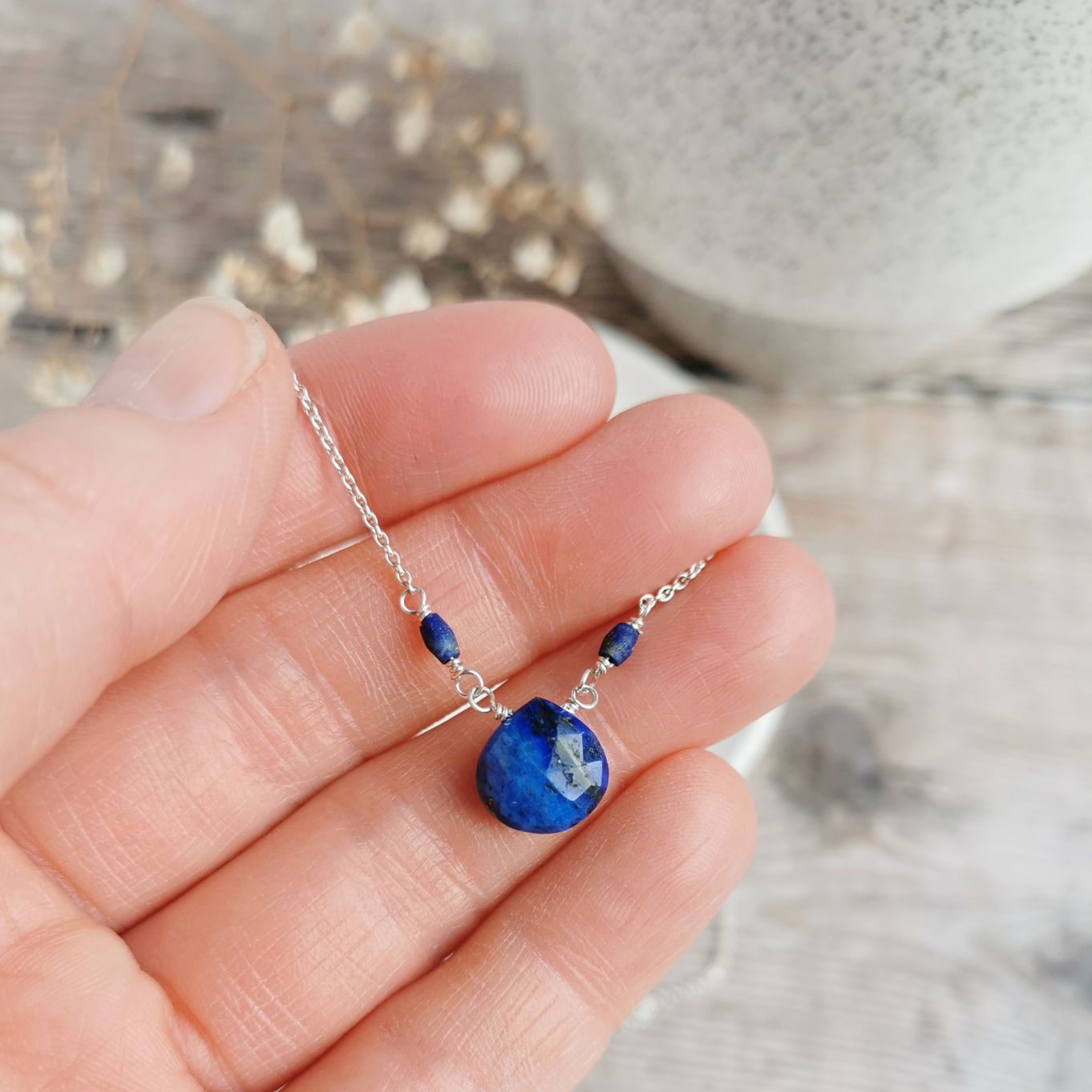 Recommended Project Tools & Supplies
---
Watch Cat's Tutorial On How To Make Wire Wrapped Bead Necklace With Handmade Clasp
---
Basic Step By Step Instructions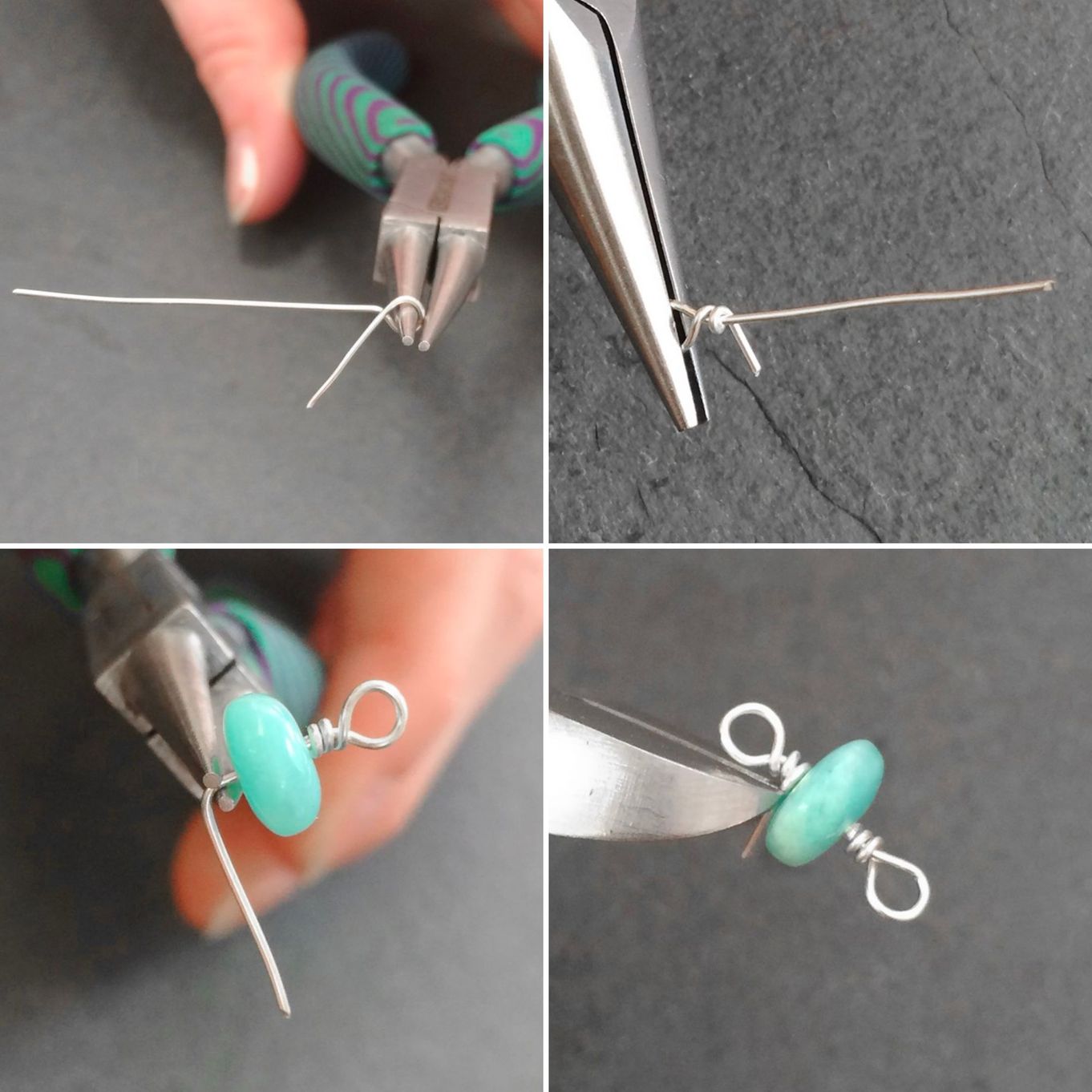 1. First use 0.4mm wire to wire wrap each side of the briolette – bend the loops slightly upwards so they are perpendicular to the sides of the briolette and so they will be in line with the chain when it is added.
2. Cut the chain to length – remember, if you want the final necklace to be, for example, 16 inches, subtract the clasp length plus the finished length of all the wrapped beads from that length. Cut to size, then cut again in half.
TIP: If you're not sure about the length, wait until the briolette and accent beads are almost wrapped and for the final loops (for accent beads) to be joined to the chain. At this point, wire wrap to each end of your long, full length of chain. The final adjustment to chain length can be done at the end of the tutorial once the clasp has been made. Cut to length at Step 11 instead when you add the final accent beads to the clasp-end of the chain.
3. Wire wrap an accent bead onto one loop of the wire-wrapped briolette. Add the chain onto the other side of this accent when you complete the wire-wrapping to join all these elements together.
4. Repeat on the other side of the briolette. This will form the main part of the necklace.
5. Use your round nosed pliers (or a jig) to form the shape of the clasp. I create an S-shape, and on one of the ends of wire, I enjoy adding a tight little circle before snipping the excess, to add a little flourish. Feel free to be as elaborate or minimal with your design as you wish! Just keep one of the cut ends plain as this is the functional end to thread onto the receiver part.
6. For this functional, open end of the clasp, it can help to add a shallow bend towards the end to help when threading the receiver ring on.
7. Use your pliers to ensure the clasp is sitting flat. Check any cut ends are tucked in if shaped as part of the design, and/or filed smooth if sticking out.
8. Ensure the parts to be soldered are sitting flush next to each other ready for soldering.
9. Add your solder paste or pallion and flux and solder the non-functional section closed.
10. Quench, pickle and polish as normal.
11. Cut chain to the correct length now if you haven't already.
12. Take your remaining detail rondelles for completing the necklace. Wrap the first rondelle to join one end of the chain to the clasp (the end that is soldered closed).
13. Repeat to join the remaining length of chain with the receiver for the clasp (jump ring).
14. Ensure all 'tails' of wire are tucked in from the wire wrapping.
Enjoy your new necklace!
Explore More Supplies With Kernowcraft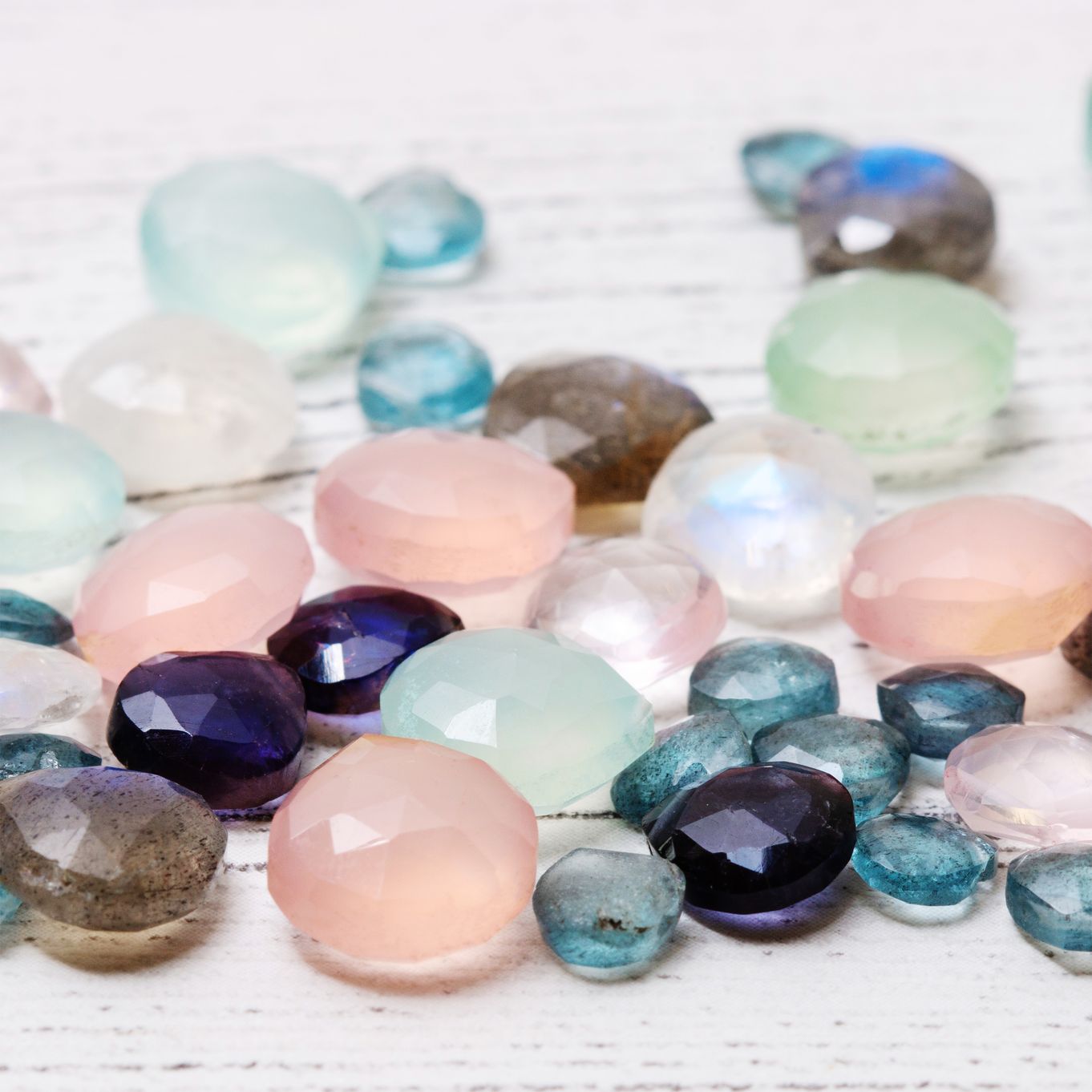 Briolettes are a pear shaped cut of stone that is usually head drilled and generally covered in facets! We love using them to create statement pendant and earring drop designs.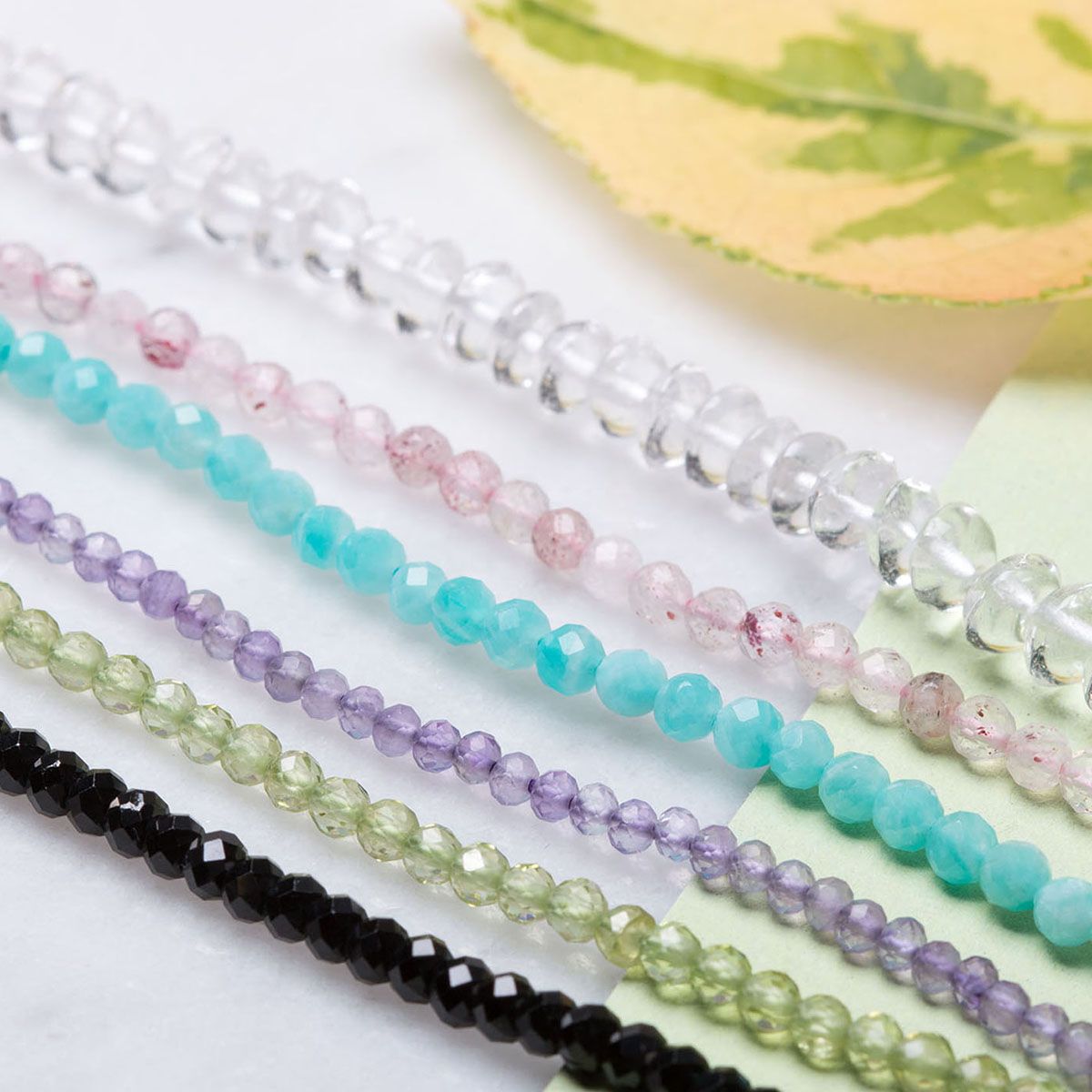 Choose from our huge selection of gemstone beads to use as your accent beads! You want to choose beads that are smaller than your focal/feature bead to compliment the design.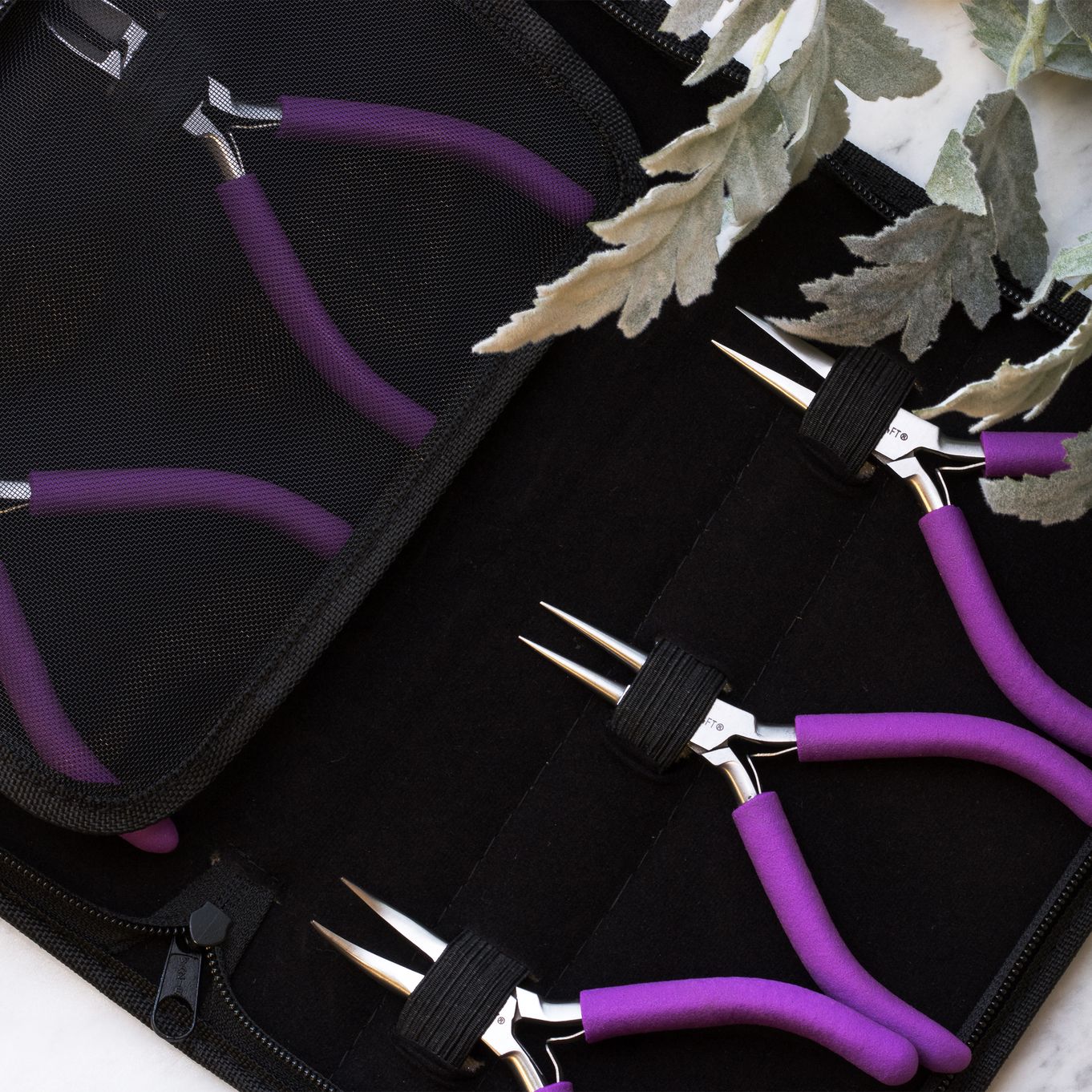 Our pliers pack contains round nose pliers, snipe nose pliers, flat nose pliers, bent nose pliers and side cutters. All the basic pliers you need, in a handy zip up case to keep them organised.
---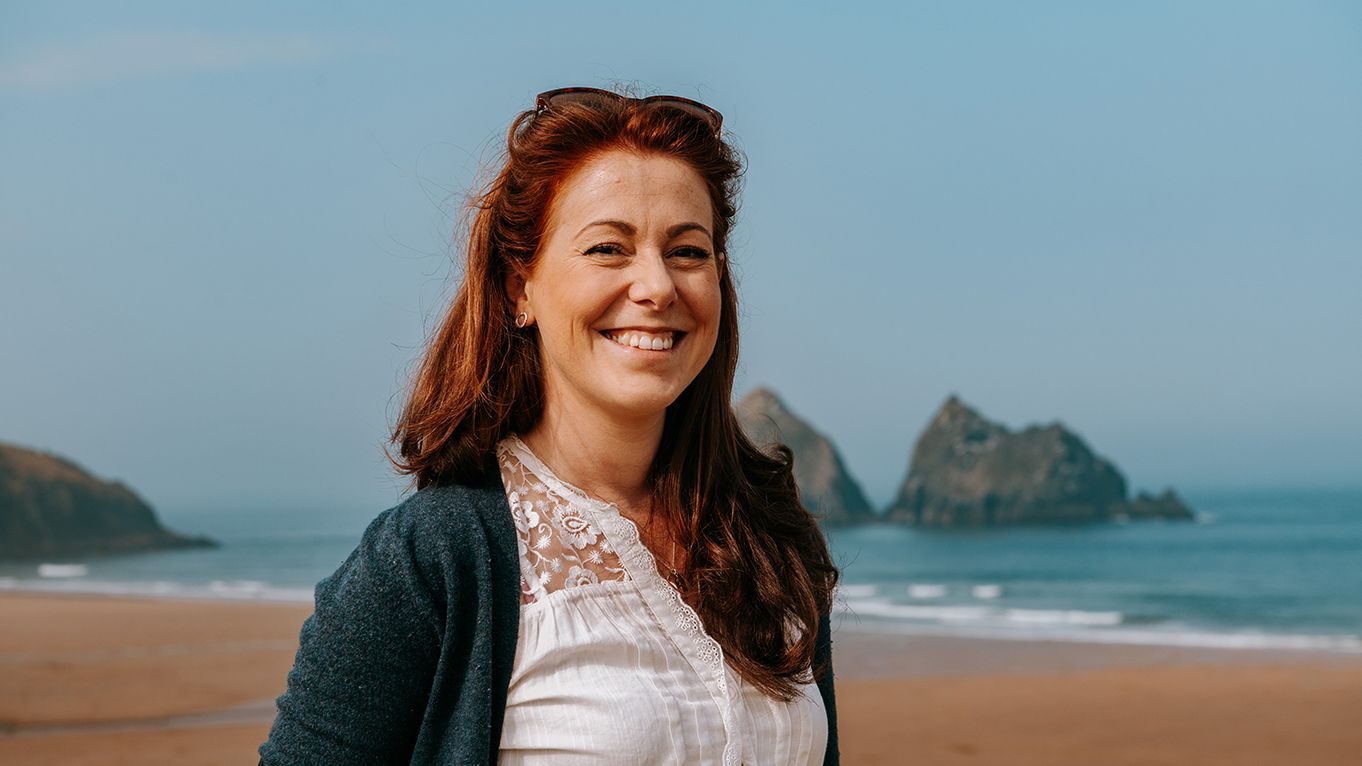 MEET GUEST TUTOR, CAT STACEY
I have been making jewellery for over 10 years, and in 2019 I made the decision to take it officially from hobby to business. My jewellery has been an intrinsic part both my personal life and my customers' lives, accompanying through the ups and downs, bringing strength and grounding through the tough times, celebrating the achievements and the highs, and cherishing the people we love and the memories once they're gone.
My jewellery is to celebrate and mark these moments – and people – that make our lives so rich and multifaceted. I believe jewellery should be made with love – because jewellery is always given with love.
FOLLOW CAT
We have been so lucky to collaborate with Cat on lots of projects to inspire you! Check them out below