How To Wire Wrap A Gemstone Donut
Gemstone donuts are versatile components that can be used in a variety of jewellery designs!
This page gives step by step instructions on how to wire wrap a donut, which is a great technique to learn to enable many design options. You can use it as a bangle top, linked together to make a bracelet, as part of some earrings or attached to lengths of chain to make a necklace.
You Could Use Your Wire Wrapped Donut To Make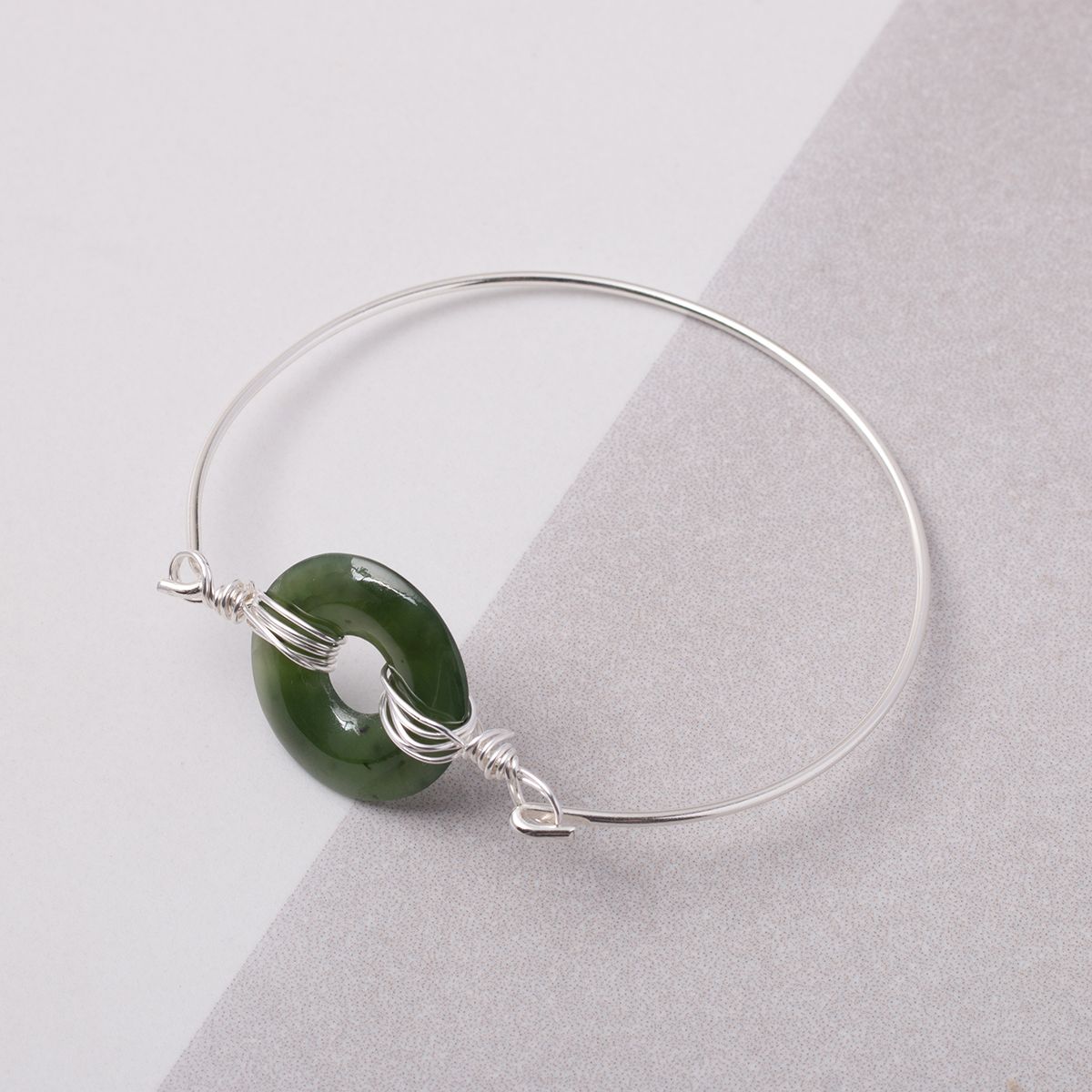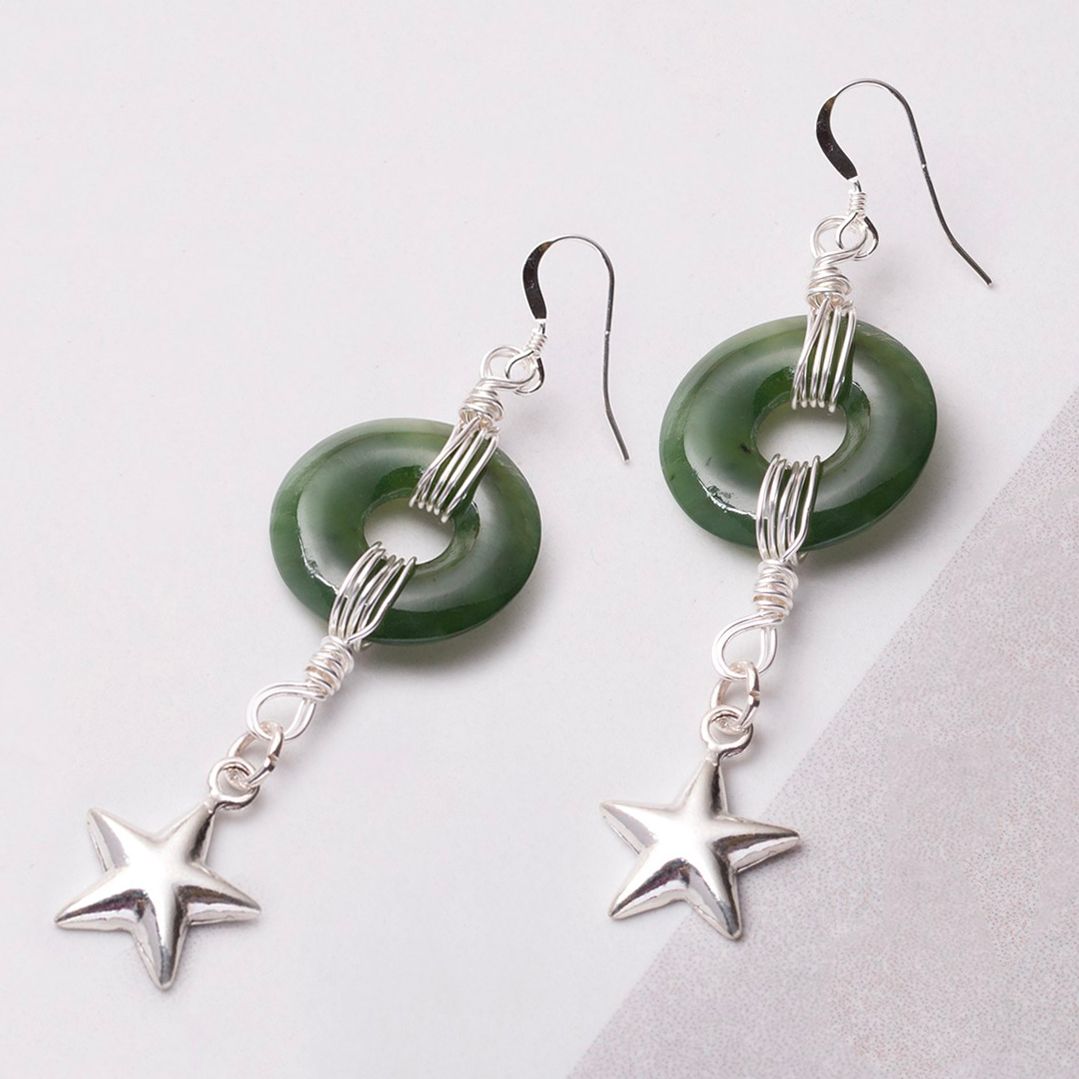 In another design, we've used the same technique to create matching wire wrapped earrings and also incorporated beautiful charms.
Jewellery Making Supplies Needed
These gemstones are donut shaped, with a hole in the middle which makes them really easy to hang from threads or to wire wrap.
In this tutorial, we've used a 20mm gemstone donut but you can get creative by using your favourite gemstone and size!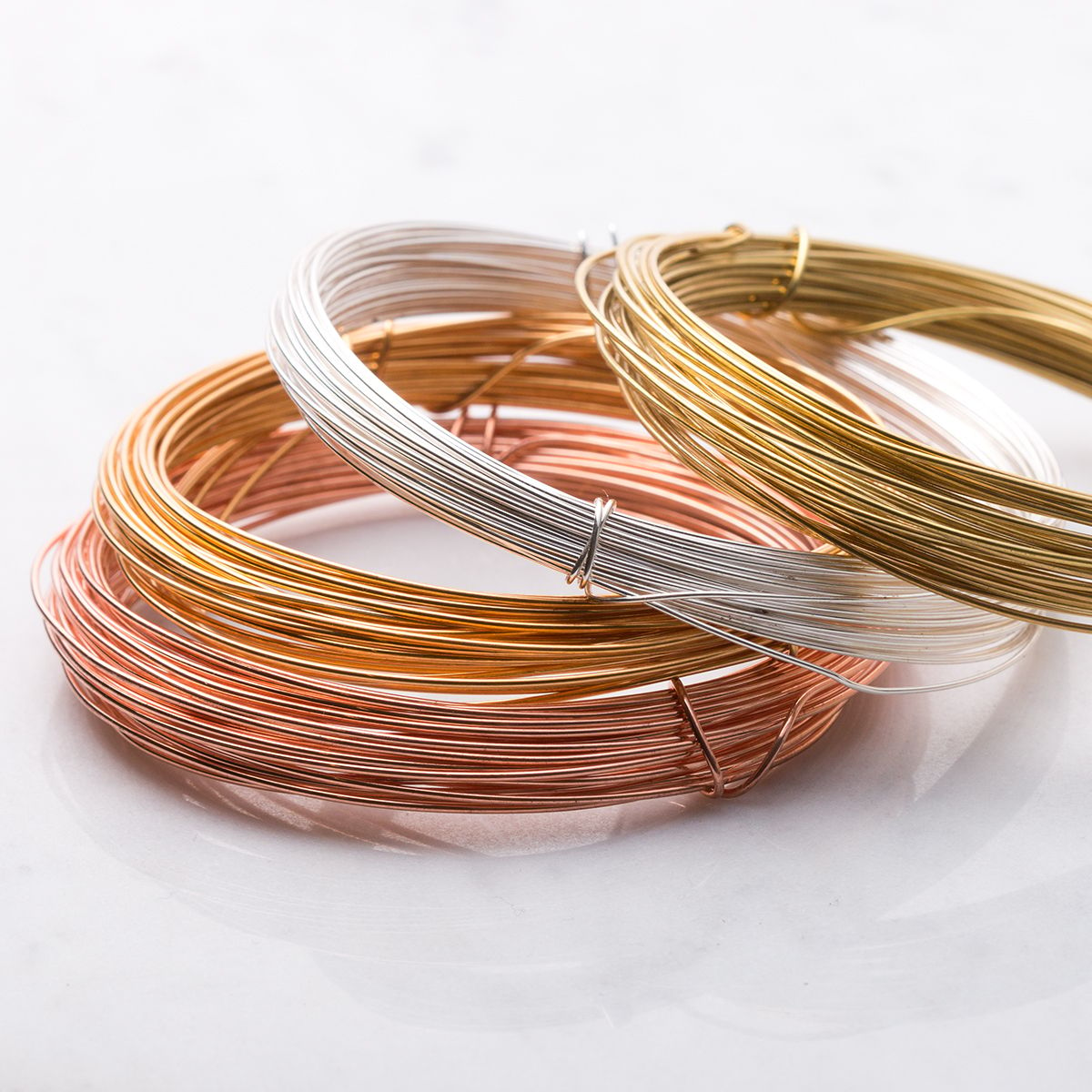 Choose from our selection of metal wire to complete your project! Including plated, sterling silver, 9ct gold, copper, brass and more.
For this tutorial, we used 0.5mm sterling silver round wire - remember that the thinner the wire, the easier it is to manipulate.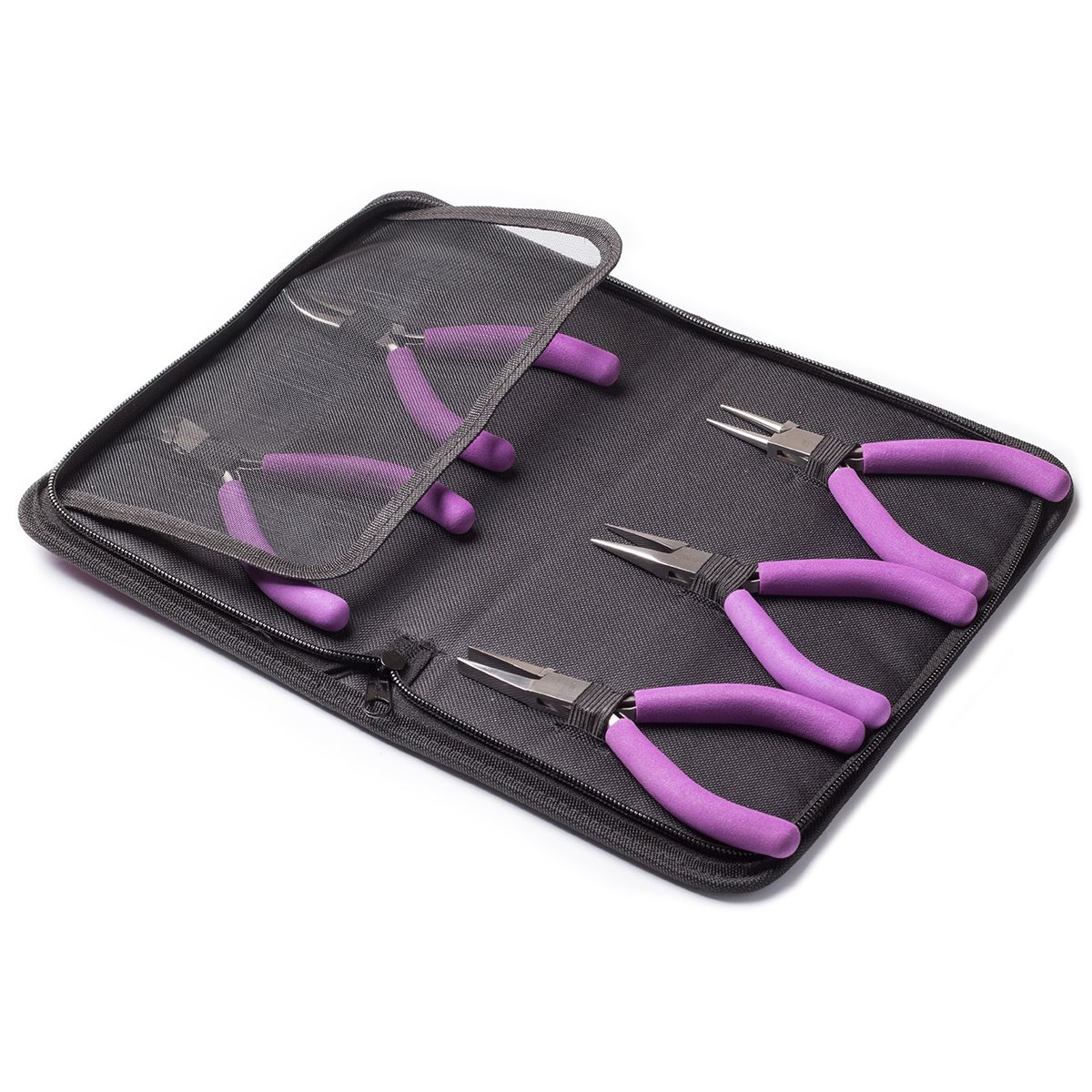 Follow The Step By Step Tutorial On How To Wire Wrap A Donut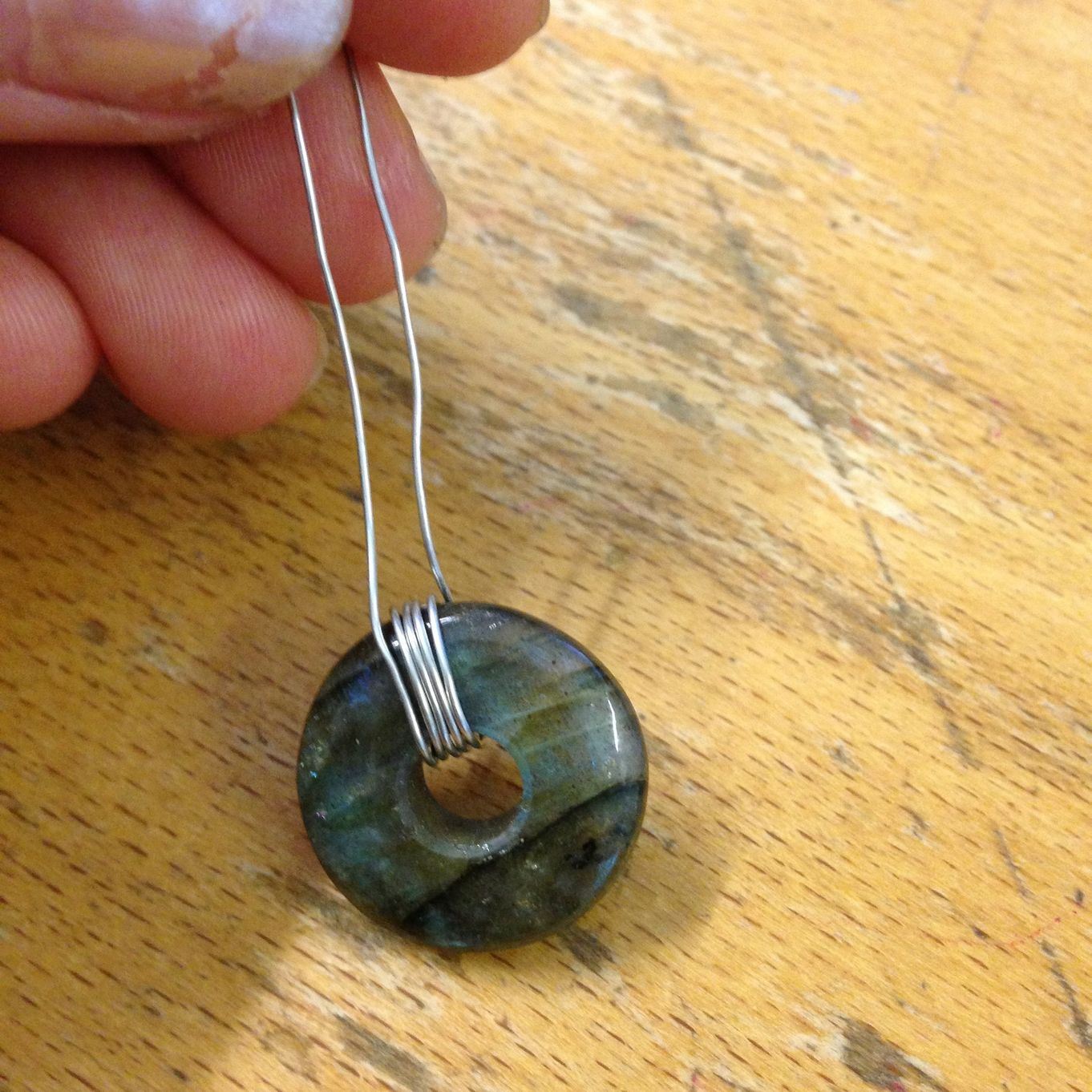 Step 1
Take a 30cm length of wire and put the wire through the hole of the donut. Wrap this around the donut 5 times. You want to have roughly equal lengths left over both sides. To end up with this, start with one side of the wire double the length of the other and use the longer side to wrap around the donut.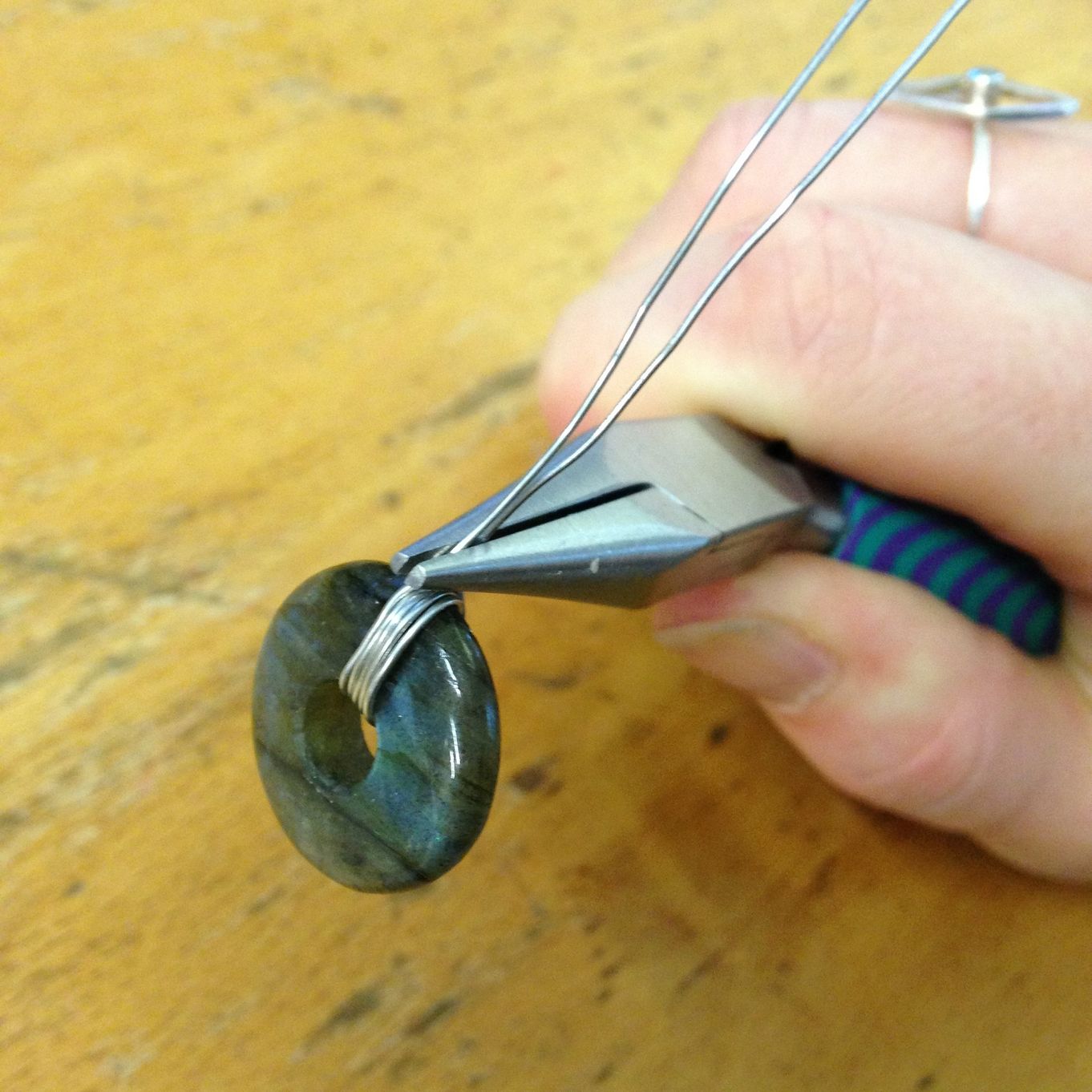 Step 2
Use your snipe nose pliers to pinch the ends of the wire together so they are flush with each other.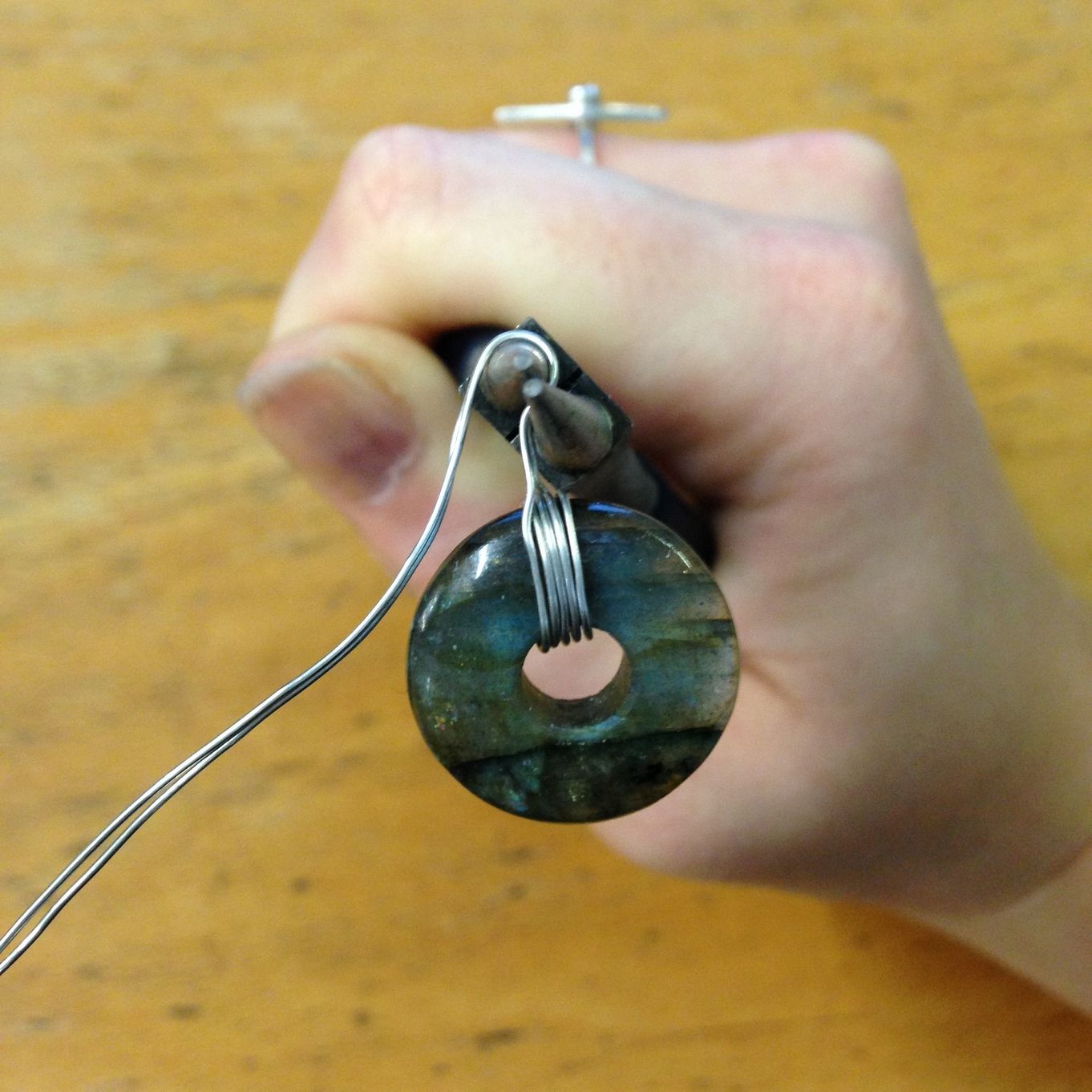 Step 3
Take your round nose pliers and about 5mm up from the top of the donut, bend to an angle and then create a loop around the pliers.
Watch More Ways To Make Gemstone Donut Jewellery Below
The products used in this project are suggestions to inspire you. Products used were compatible at the time of making but do be aware that stocks can vary, so do use your own judgement as to the compatibility of each item when making.