Tools For Making Jewellery Using Wire
Using wire is such a fun and creative way to make jewellery and once you've mastered the technique, there will be no stopping you! But first, you need to know what tools you need to get started and what each tool is used for.
From wire wrapping beads, creating earwires to forming shapes with wire - you'll find everything you need below.
The beauty of wire work is that you don't need many tools, so it's an inexpensive way to get into jewellery making before heading into other techniques such as metalsmithing.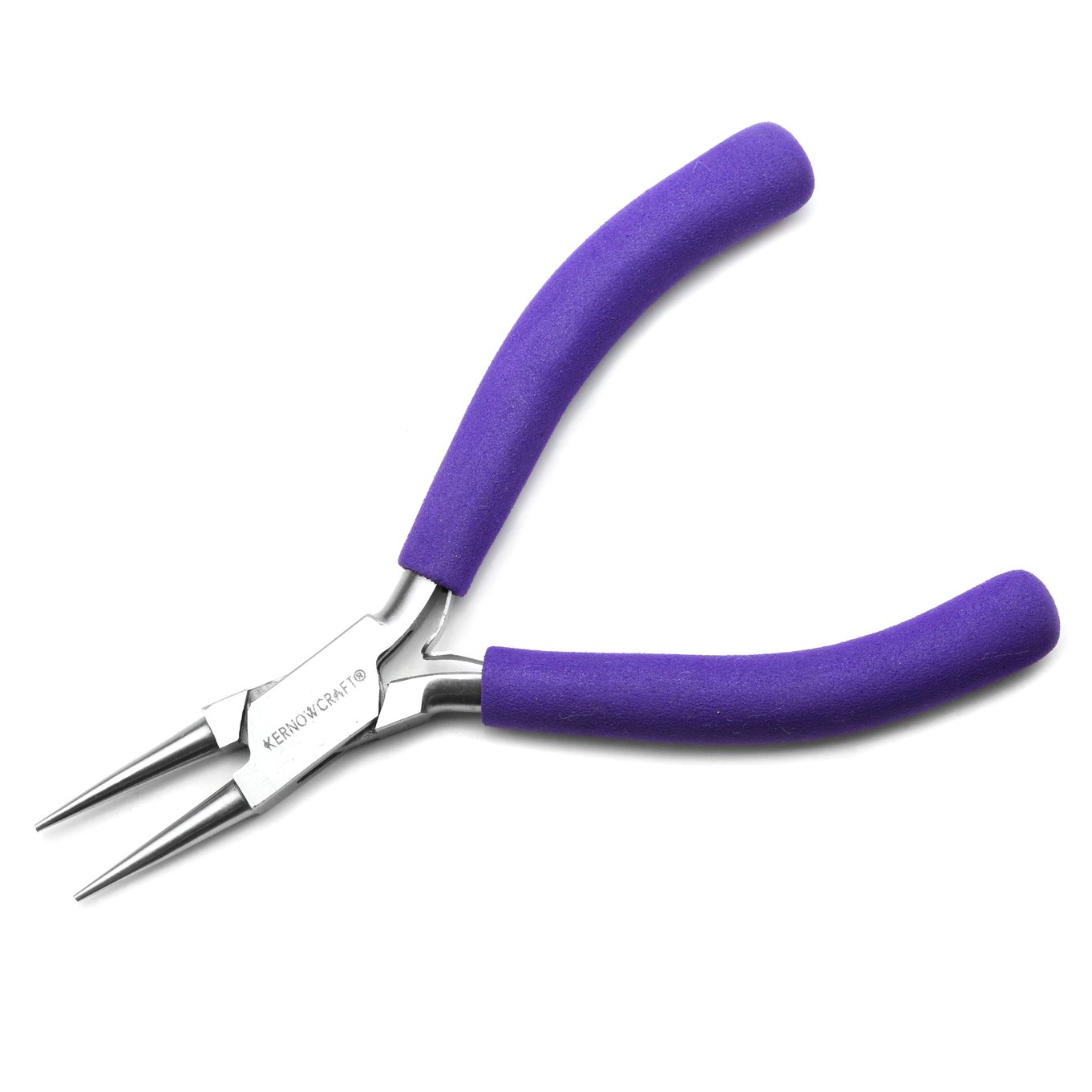 Round nose pliers will be the most valuable pliers in your kit. They are used for bending wire smoothly, creating loops, jump rings and other findings.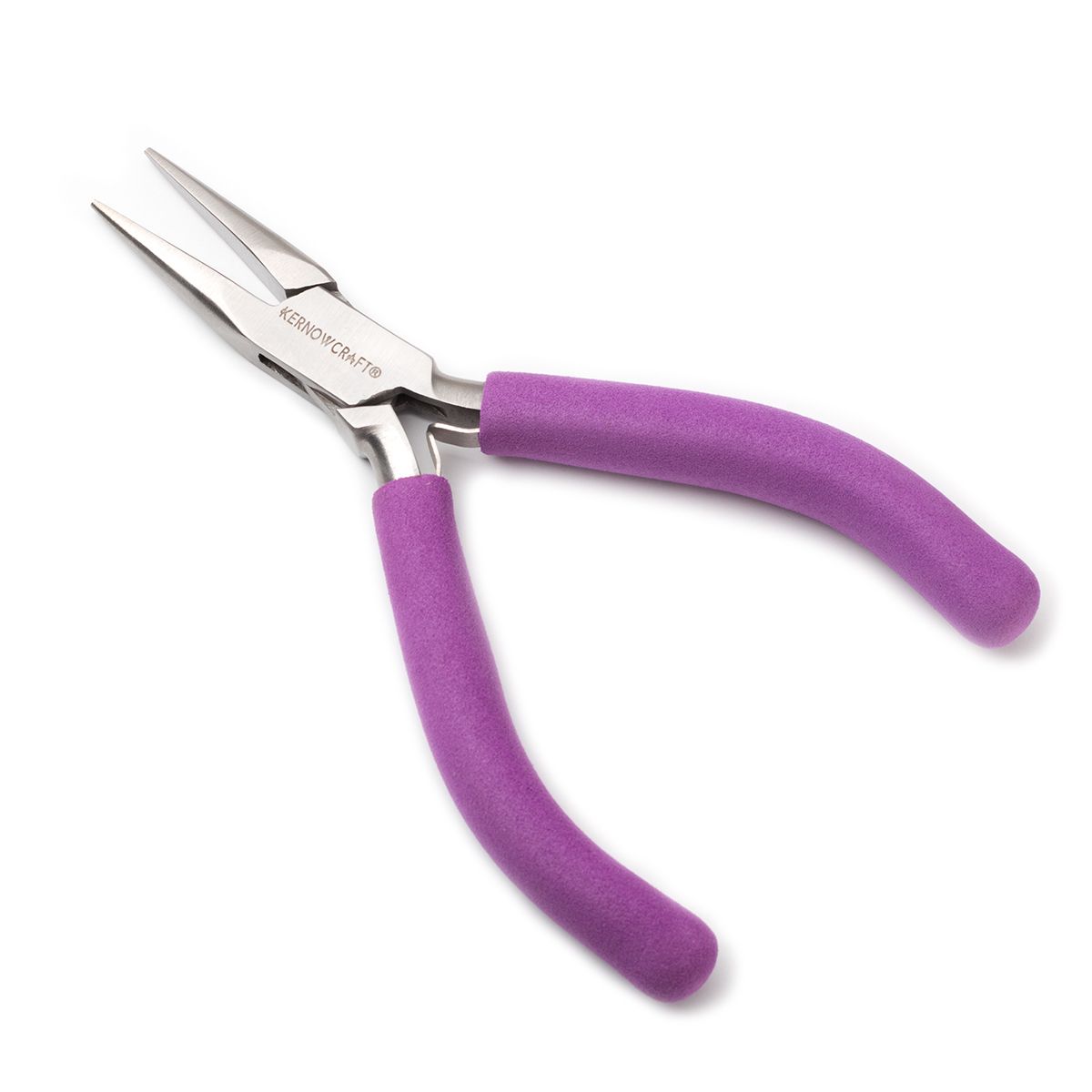 Snipe nose pliers, also known as chain nose pliers are great for bending metal sheet and wire. They have a tapered jaw, so they are great for closing jump rings and crimps.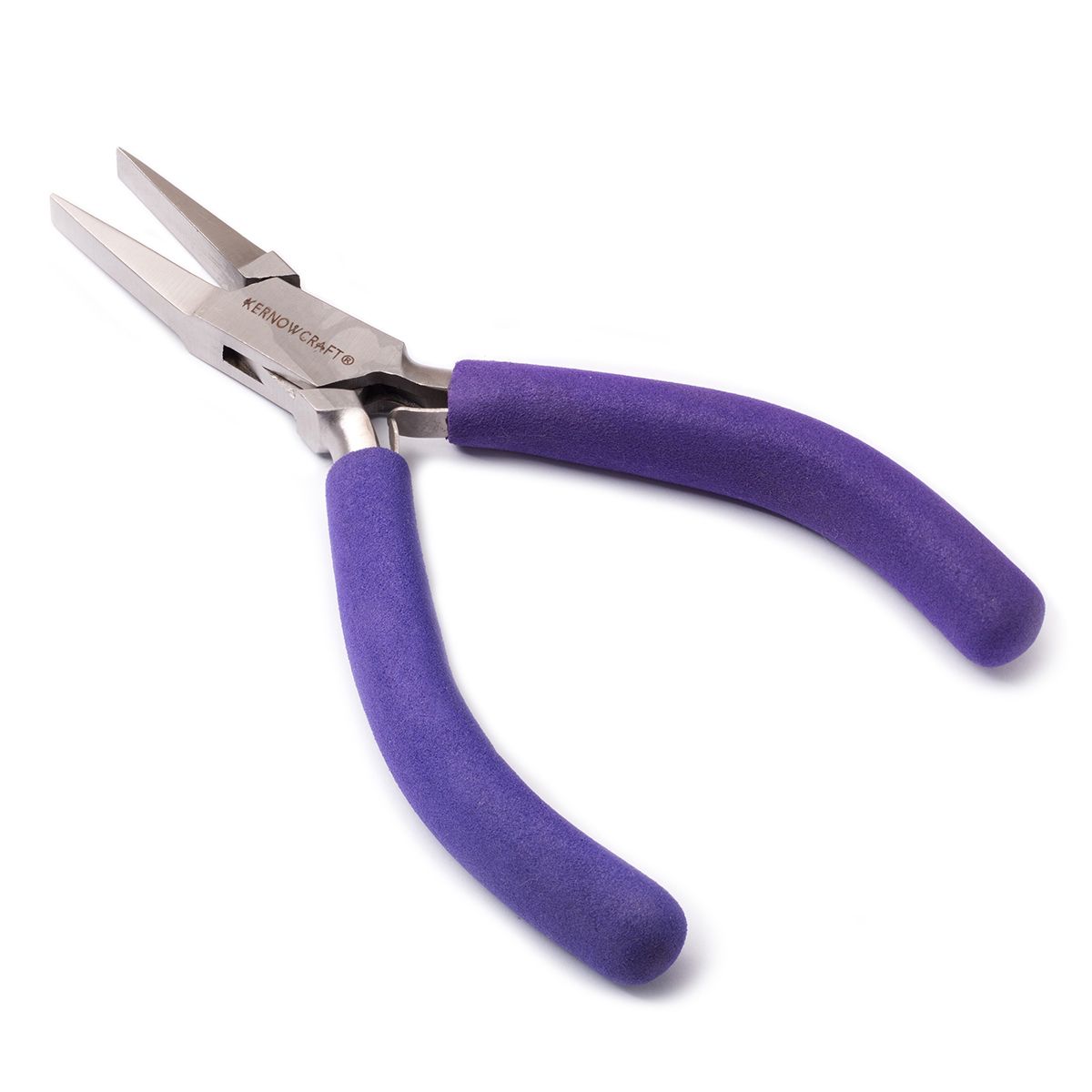 Flat nose pliers have wide, flat jaws which is great for gripping wide surfaces, bending angles and opening jump rings.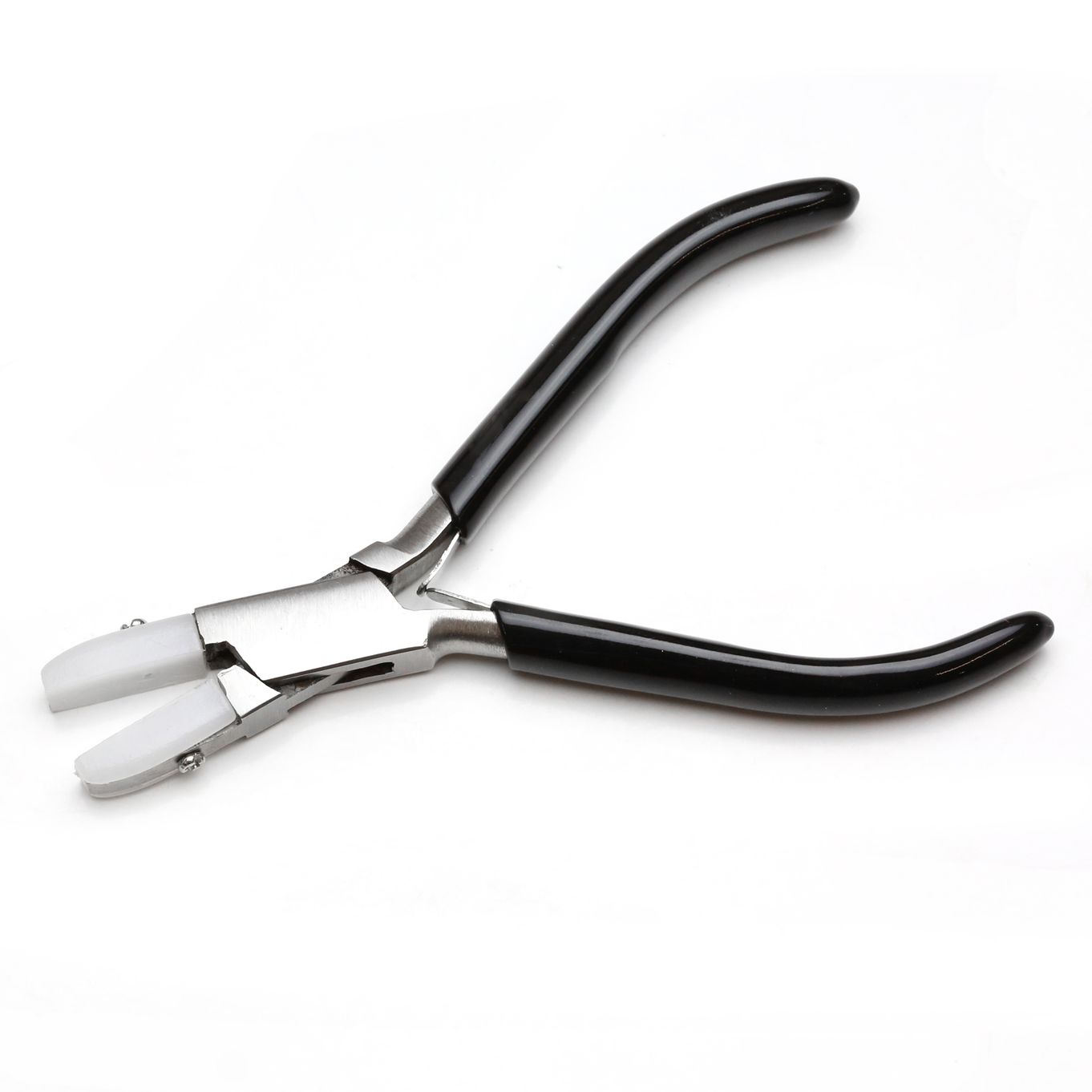 When practicing your wire work technique, it may be frustrating when your wire gets bent and you can't straighten it again. That's when nylon jaw pliers come in! Use these to straighten out your wire, they won't scratch or damage your work.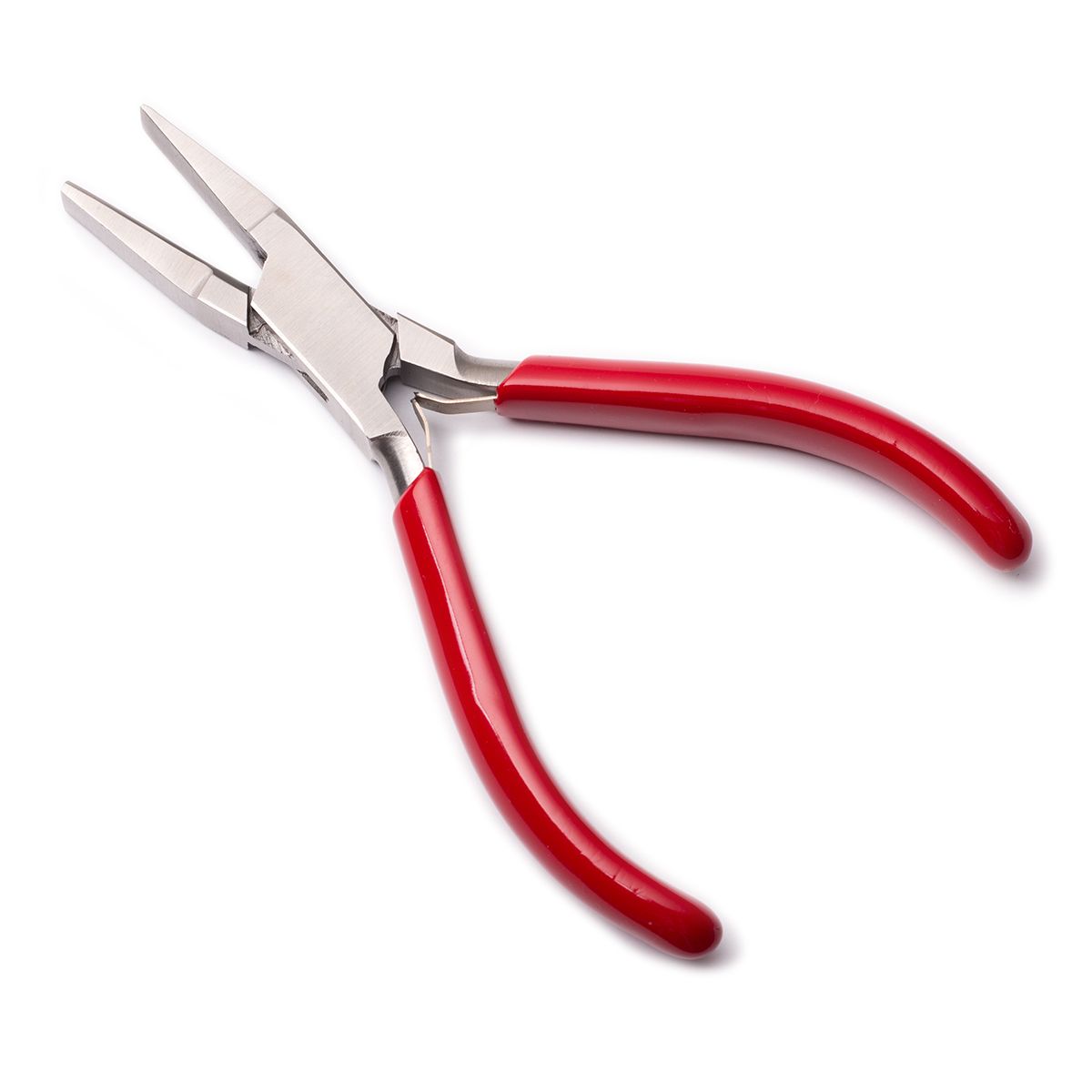 Half round pliers also known as ring bending pliers are great for quickly and easily bend curves in flat or D-shaped wire. One of the jaws has a half round cross section for curving and forming, and the other jaw is flat which helps avoid marking the metal so you can gradually work your way around.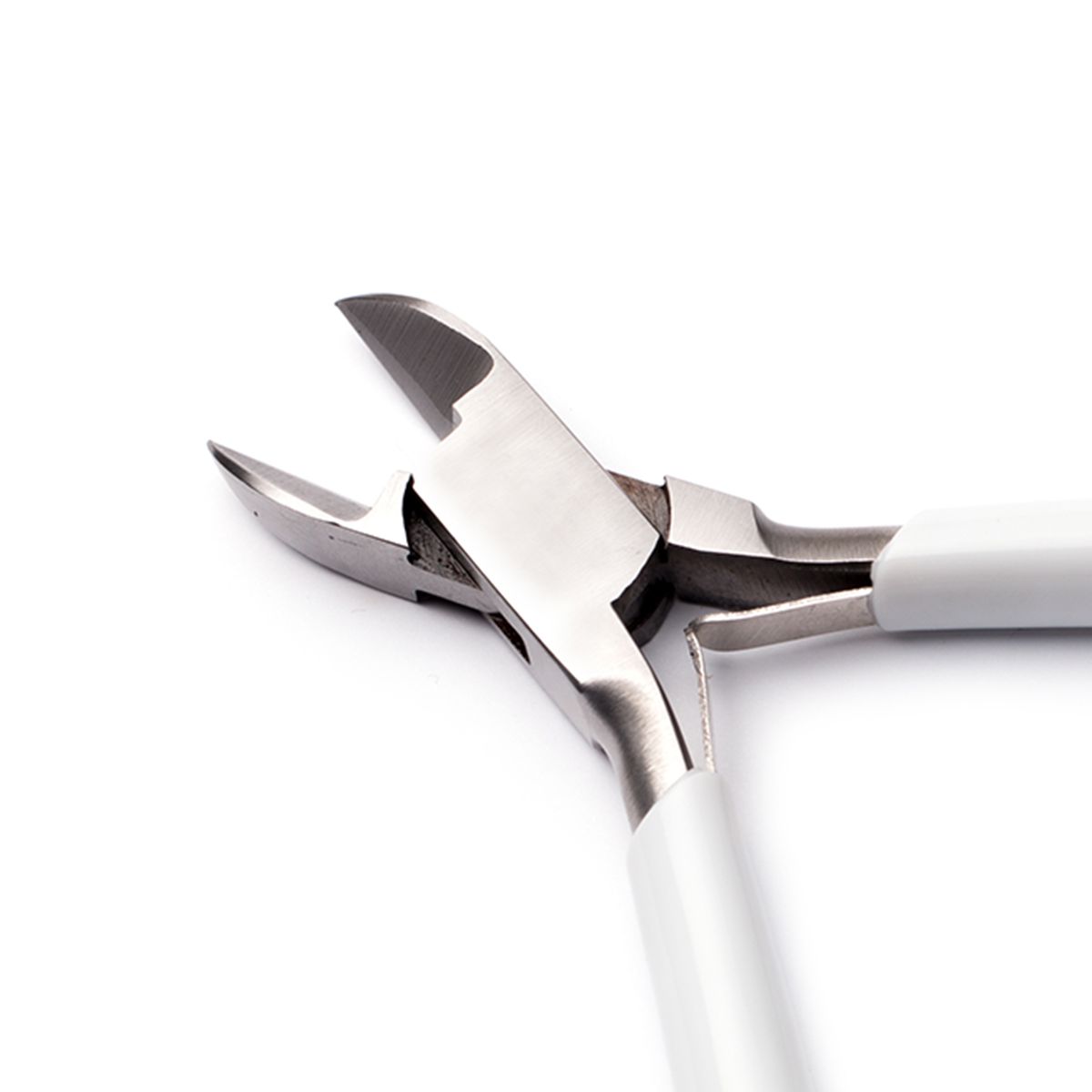 You will need metal cutters or a jewellers saw for cutting wire. Read our advice page for an overview of the tools you can use for cutting metal, this will depend on how thick your wire is. Side cutters are a workshop staple, making it easy to cut up to 1mm diameter annealed wire.
---
Hammers for creating texture and work hardening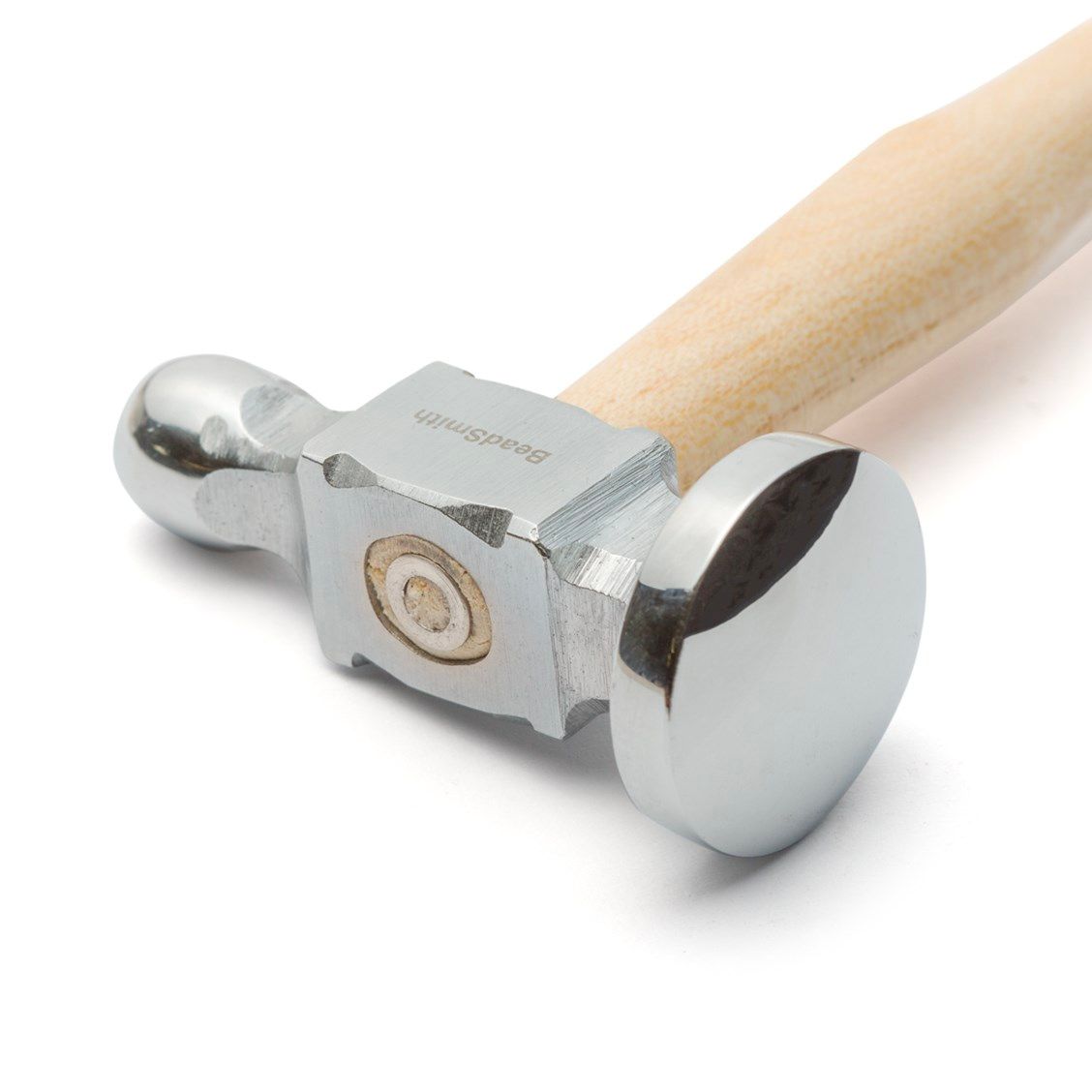 The chasing hammer, also known as repousse hammer is great for creating texture on your wire jewellery. You can use the flat side of the hammer to flatten wire up to 1.5mm.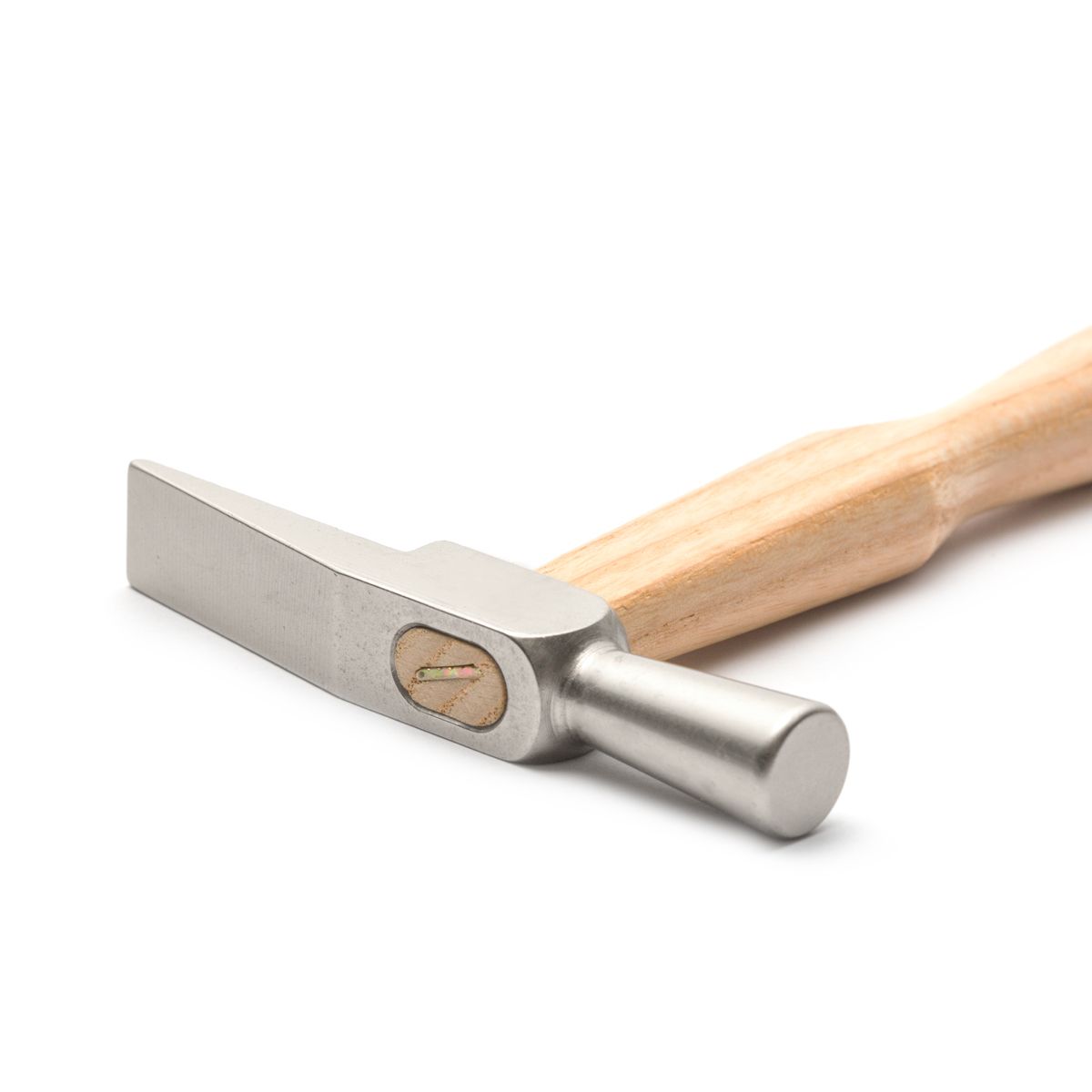 The jewellers hammer is a great all-round hammer and can be used to tap your designs gently to work harden it, the chisel end can be used to create a lovely stripy bark effect on your metal.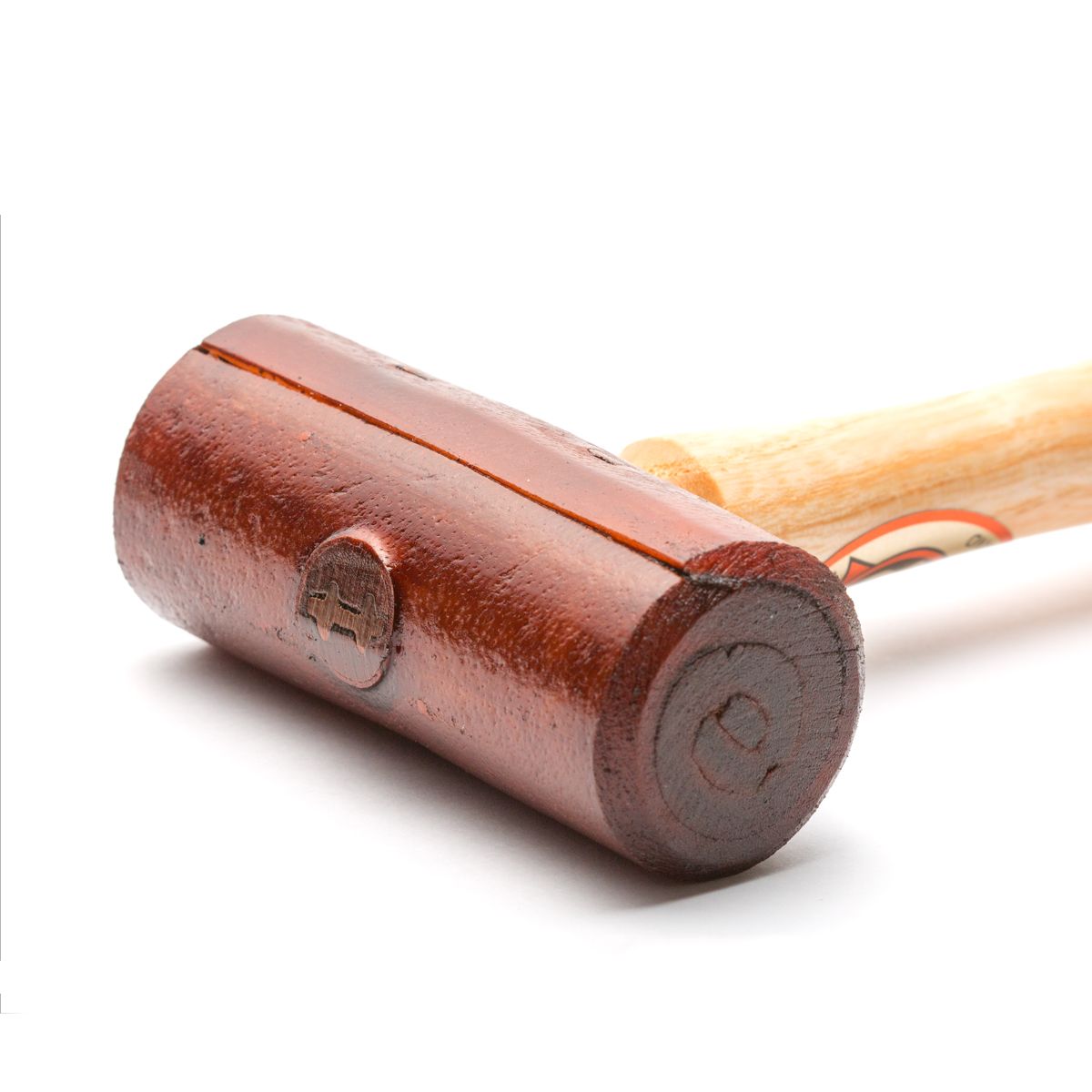 A rawhide hammer is a great tool to have in your kit as when your work becomes warped, this can be used to help flatten it back into shape.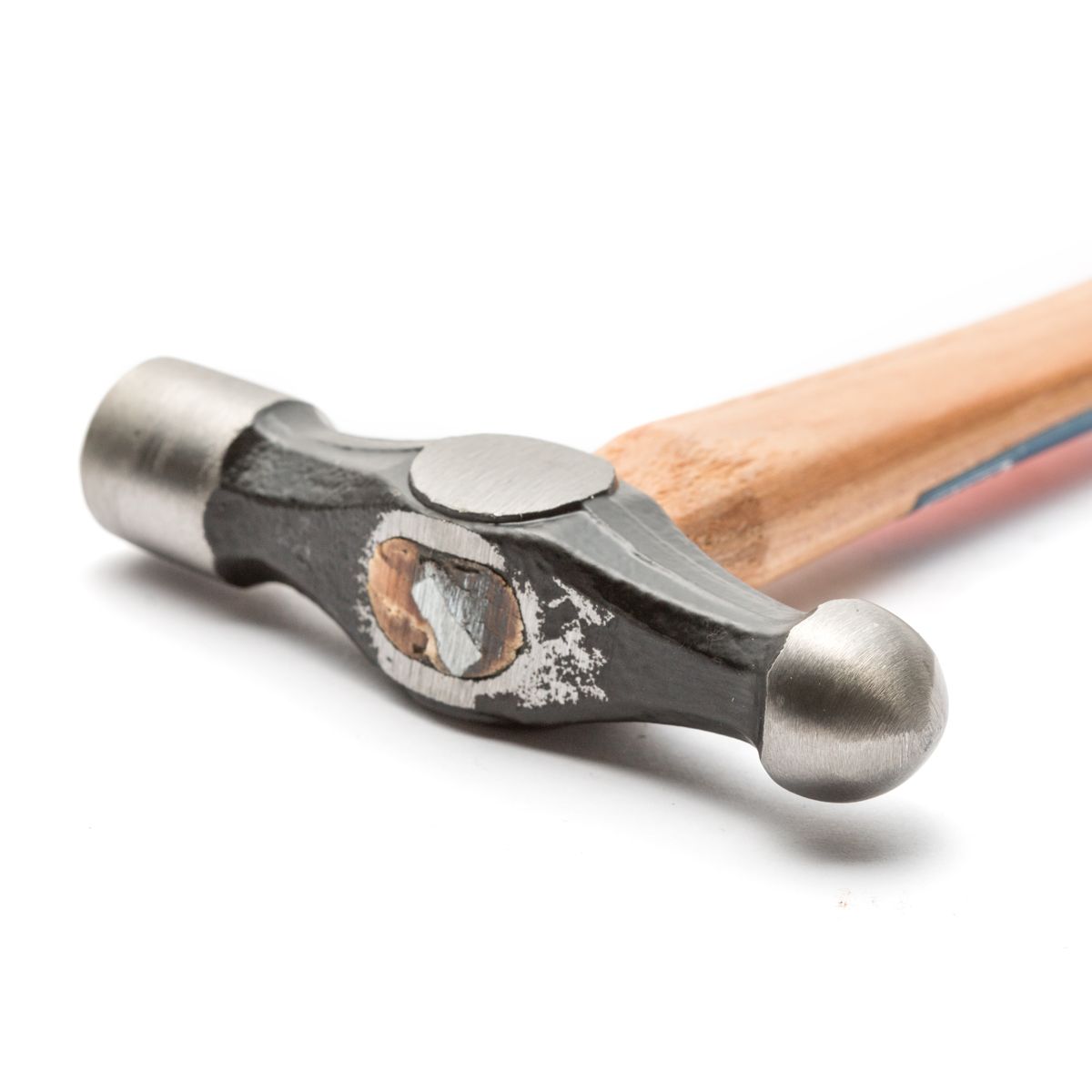 We love using the domed end of this hammer to create beautiful textures in our metal jewellery designs.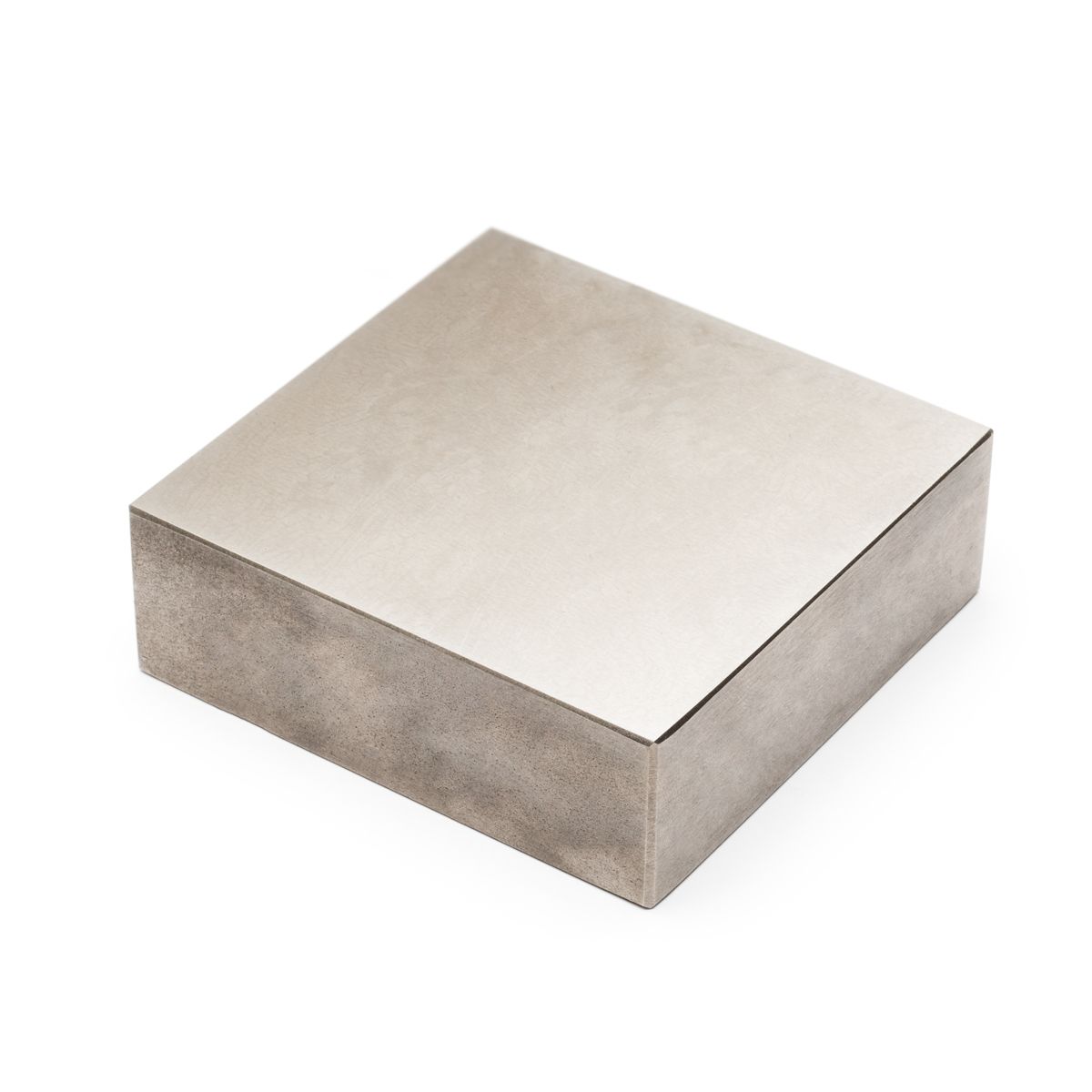 When using a hammer, it's important that you have a flat surface that won't get damaged. A steel block is made from hardened steel, and is a great size for hammering and forming metal wire.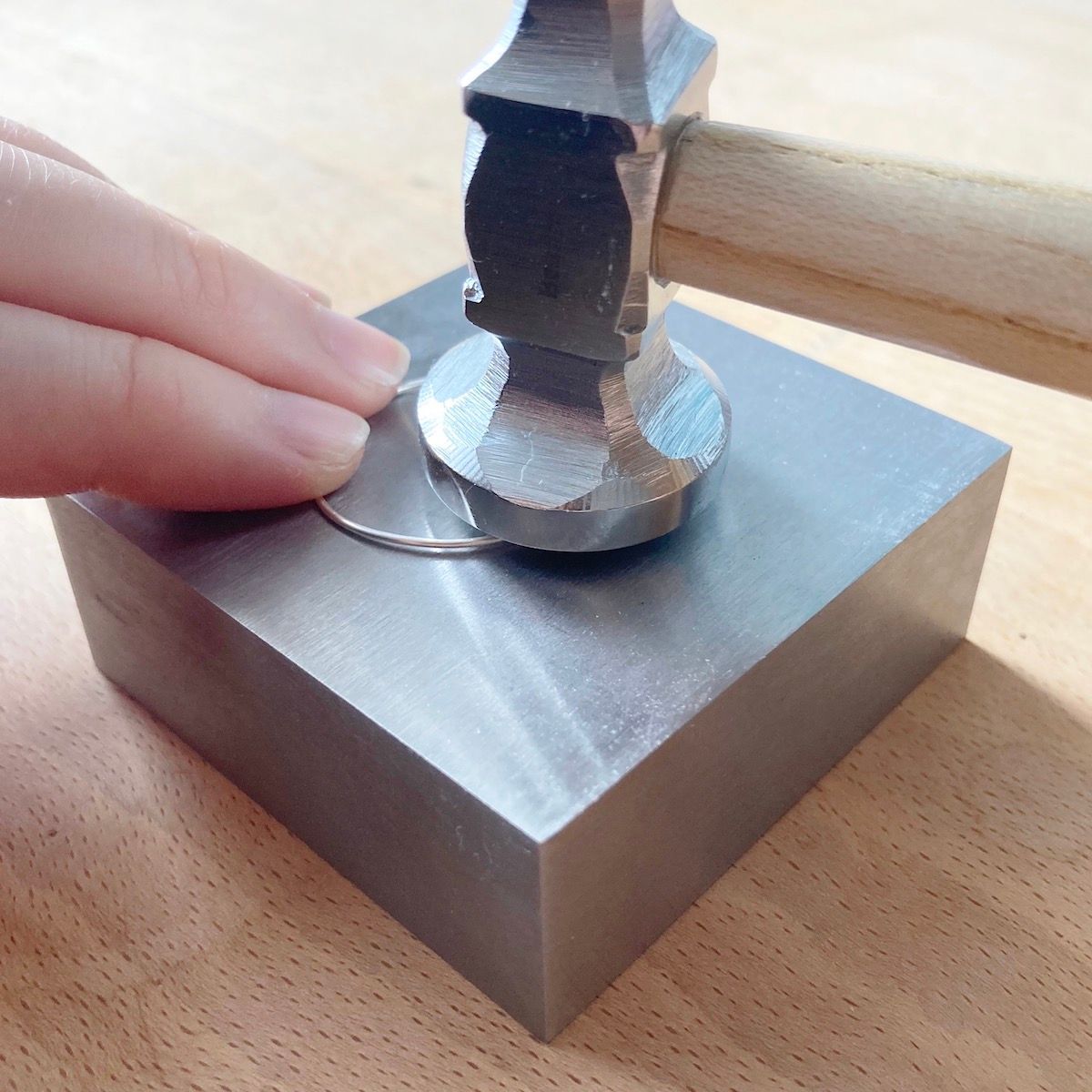 Work hardening in jewellery making, is the process of changing the temper of the wire to make the wire stronger. Read more on our advice page, which includes our favourite ways to work harden wire.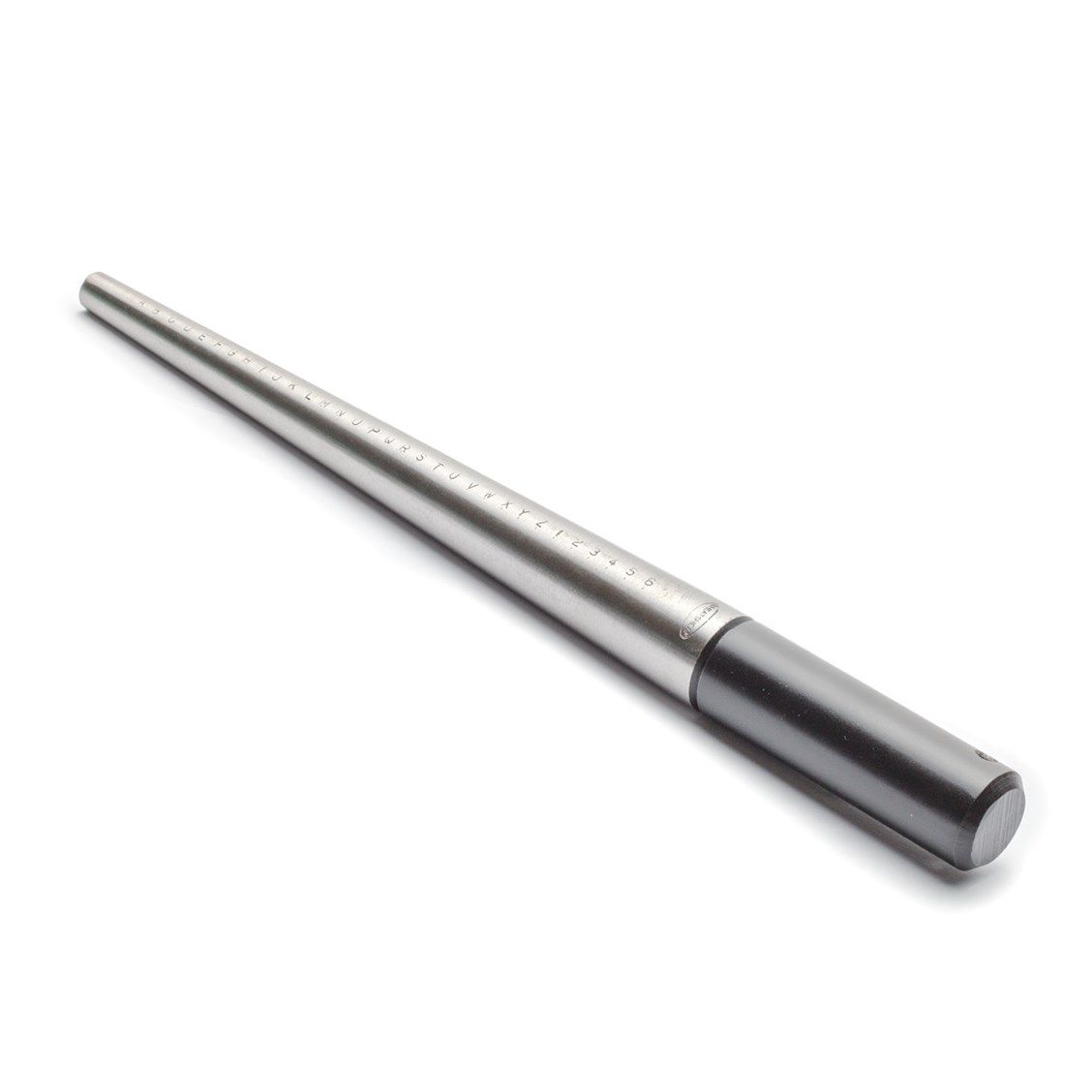 A triblet, also known as a mandrel is used to help you form, shape and resize rings. It is lightly marked with UK ring sizes from A-Z.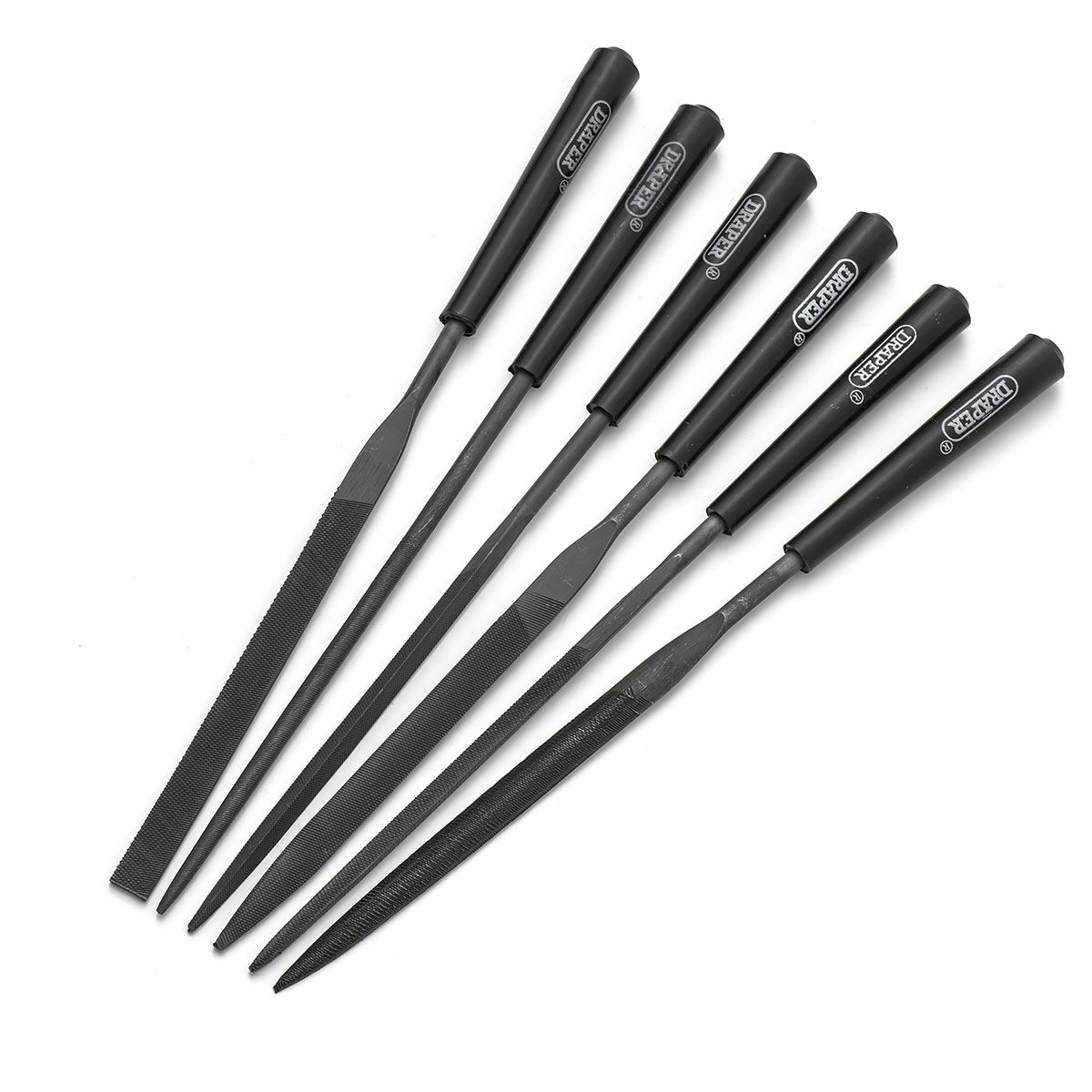 When cutting wire and creating findings such as earwires, you will notice that the end of the wire can be sharp. You can use files to gently smoothen the edges or your wire so they can be worn safely.
A wire jig by enables you to create your own elaborate and loops from wire which can be used as components and links in earrings, necklaces, bracelets and much more.
How to use: Simply place the pegs into the slots in the metal board where required and then wrap your wire around them to get consistent shapes each time
The board and the 30 assorted sized pegs are made from metal (peg sizes vary from 3mm to 18mm), far stronger and more durable than other, cheaper plastic versions
Comes complete with clear plastic washers to hold the pegs in place
Comes with a set of instructions to get you started and some blank templates so you can create your own designs
We would always recommend you have a few pairs of pliers for all wire working; our pack of pliers and side cutters should suit all your needs. We found that hammering your links flat gives a really professional finish so you may want to add a steel block and a repousse hammer to your wire working tool kit
Jewellery making wire
You can't get started without wire! In the beginning, it can be confusing knowing which metal to choose and the correct size. We always recommend practising with silver plated or copper wire as this is budget friendly, then you can move onto sterling silver or gold and although more expensive it is easier to work with.
You will often see measurements of wire in mm or gauge. At Kernowcraft, we provide 10 different sizes in round wire, starting with 0.2mm (32 gauge) up to 4mm (6 gauge).
Choosing the right sized wire for your wire wrapping projects
0.2mm, 0.3mm, 0.5mm wire is perfect for wire wrapping gemstone beads with small to medium holes.
0.6mm, 0.8mm, 1mm wire is great for making your own findings and forming large shapes.
1.5mm – 2mm wire can be used to create rings, bracelets, bangles, cuffs and also creating frames and structure.
3mm – 4mm wire is thick and can be used for bangles and cuffs, great for those chunky designs but will be harder to work with.