How To Make A Wire Wrapped Crystal Necklace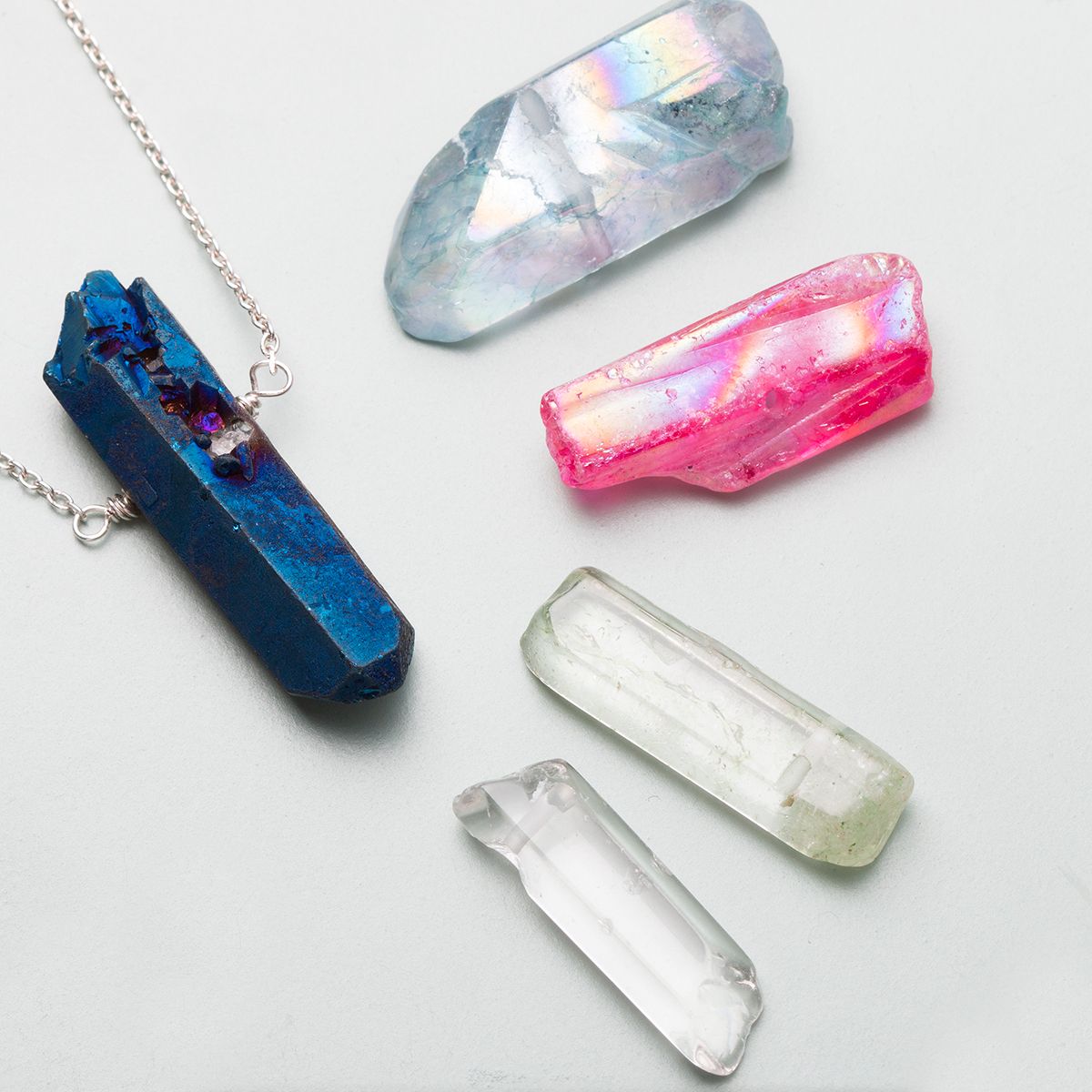 Crystal jewellery is so popular and it's no wonder with the amazing colours and shapes you can find! At Kernowcraft, we offer a lovely range of colourful quartz crystals for your handmade jewellery designs. Whether you want to create a necklace or earrings, you can find all the supplies right here.
This project is perfect if you love boho fashion or would like to make a handmade gift for a friend using simple wire wrapping techniques.
In our tutorial, we show you how easy it is to wire wrap a crystal point bead and turn it into a beautiful necklace ready to be worn in minutes.
Watch our video tutorial to see how to wire wrap a crystal point bead
This wire wrapping technique is a great one to learn if you're just getting started. Once you've mastered the skill, you'll be able to use this for creating bracelets, earrings and more detailed designs using gemstone beads. Read more tutorials on wire-wrapping here.
Supplies needed:
Tools needed:
The products used in this project are suggestions to inspire you. Products used were compatible at the time of making but do be aware that stocks can vary, so do use your own judgement as to the compatibility of each item when making.