Our Favourite Halloween Inspired Jewellery Designs
With its famous colour palette of black, blood red, gooey green, pumpkin orange and deep, dark purple as well as a whole array of creatures, beasts and spooky characters associated to it, Halloween is an amazing source of inspiration for jewellery designs that are a little on the dark side. In this blog post, we feature our favourite Halloween inspired designs from an array of talented jewellery makers. We had so much fun putting this post together and finding so many creative and inspiring designs. We hope it helps you get your spook on and inspires your spooktacular designs!
Follow us on Instagram and don't forget to tag us in your handmade designs for a chance to feature!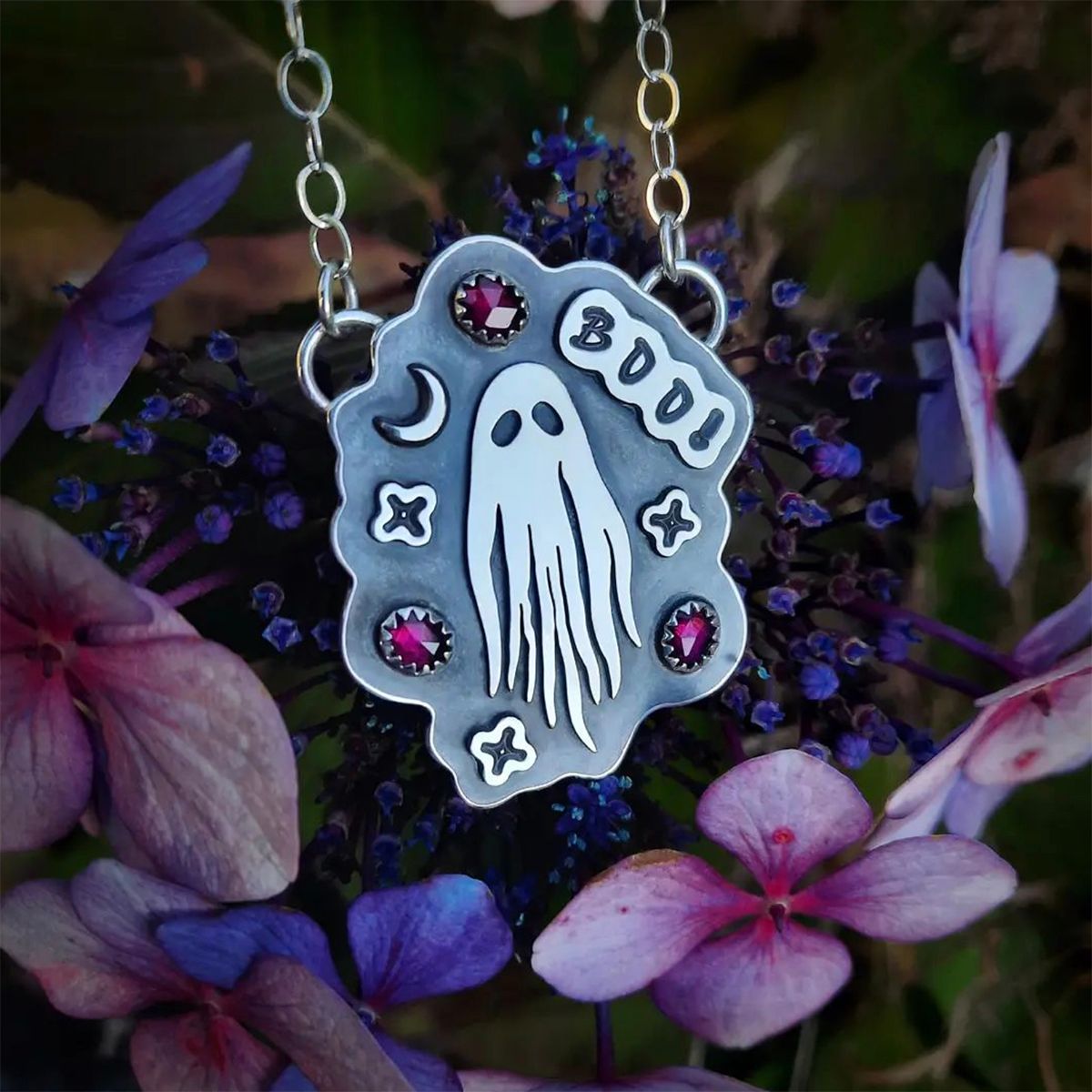 Rhodolite garnets look absolutely magical in this design!⁠ The Soldered Spell: "I finished this sweet lil' ghost today and it turned out super cute! Handmade from sterling silver with three rose cut rhodolite garnets and a hand-sawn ghost surrounded by some sparkle, spook, and moonlight."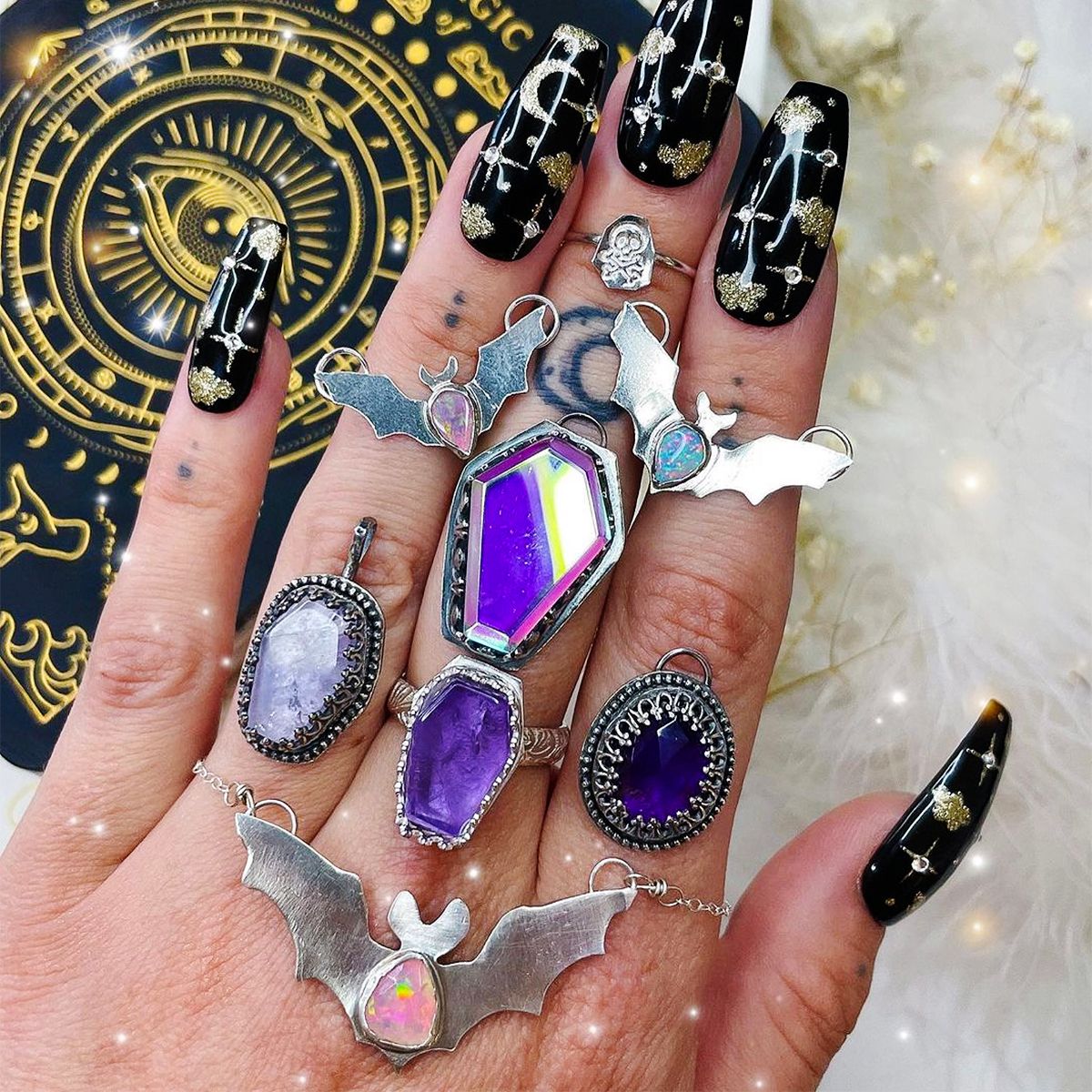 There are so many amazing spooky designs right here by Moon Star Shop! From gemstone bats, coffin-shaped gemstone rings to added decorative detail with patina.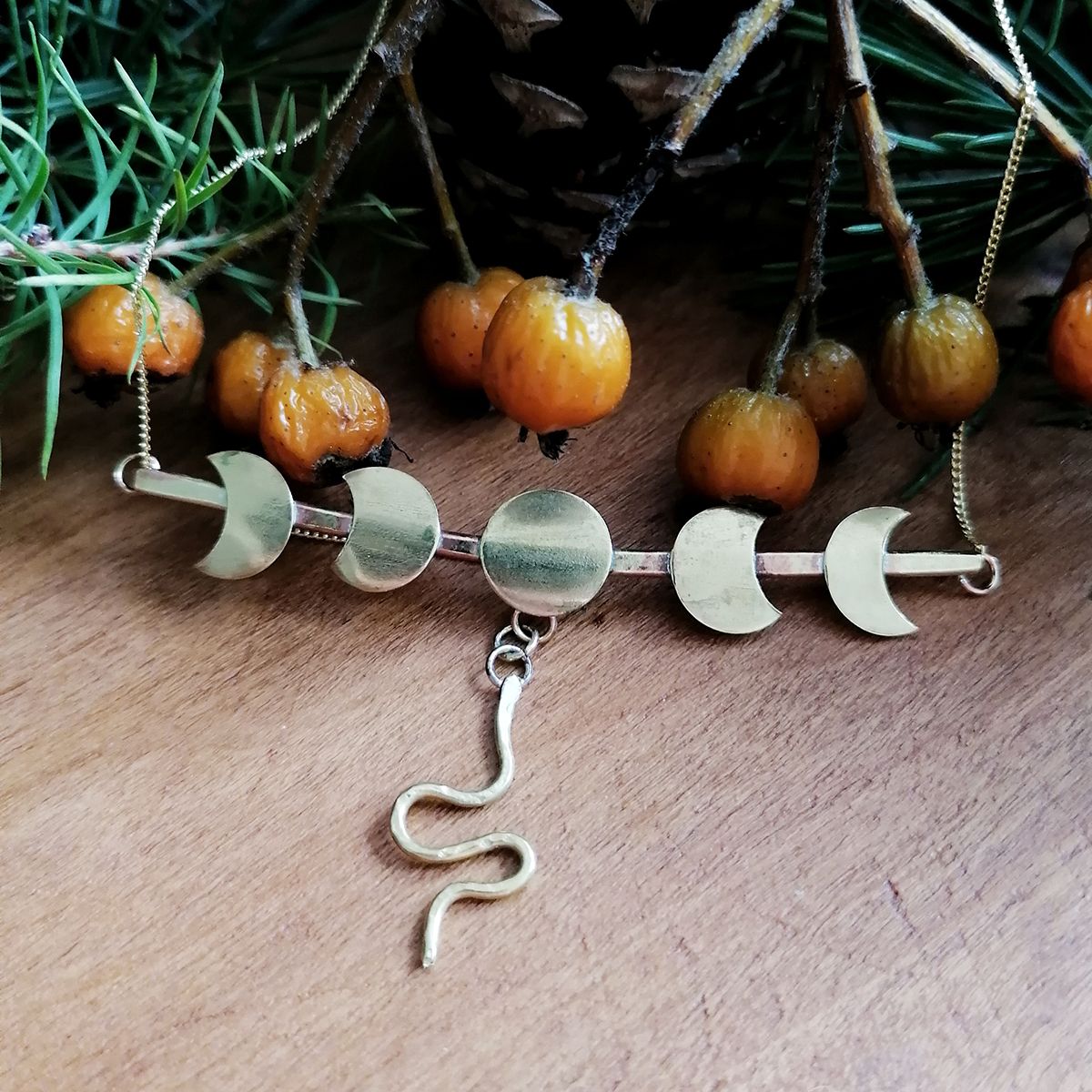 By Maraca: "This moon phase x serpent necklace is my take on Halloween - brass elements soldered onto a piece of 2mm brass wire (though the fire scale makes it look like copper and I like it!). It has several jump rings soldered in place to hold the silver necklace. A lovely mix of metals!"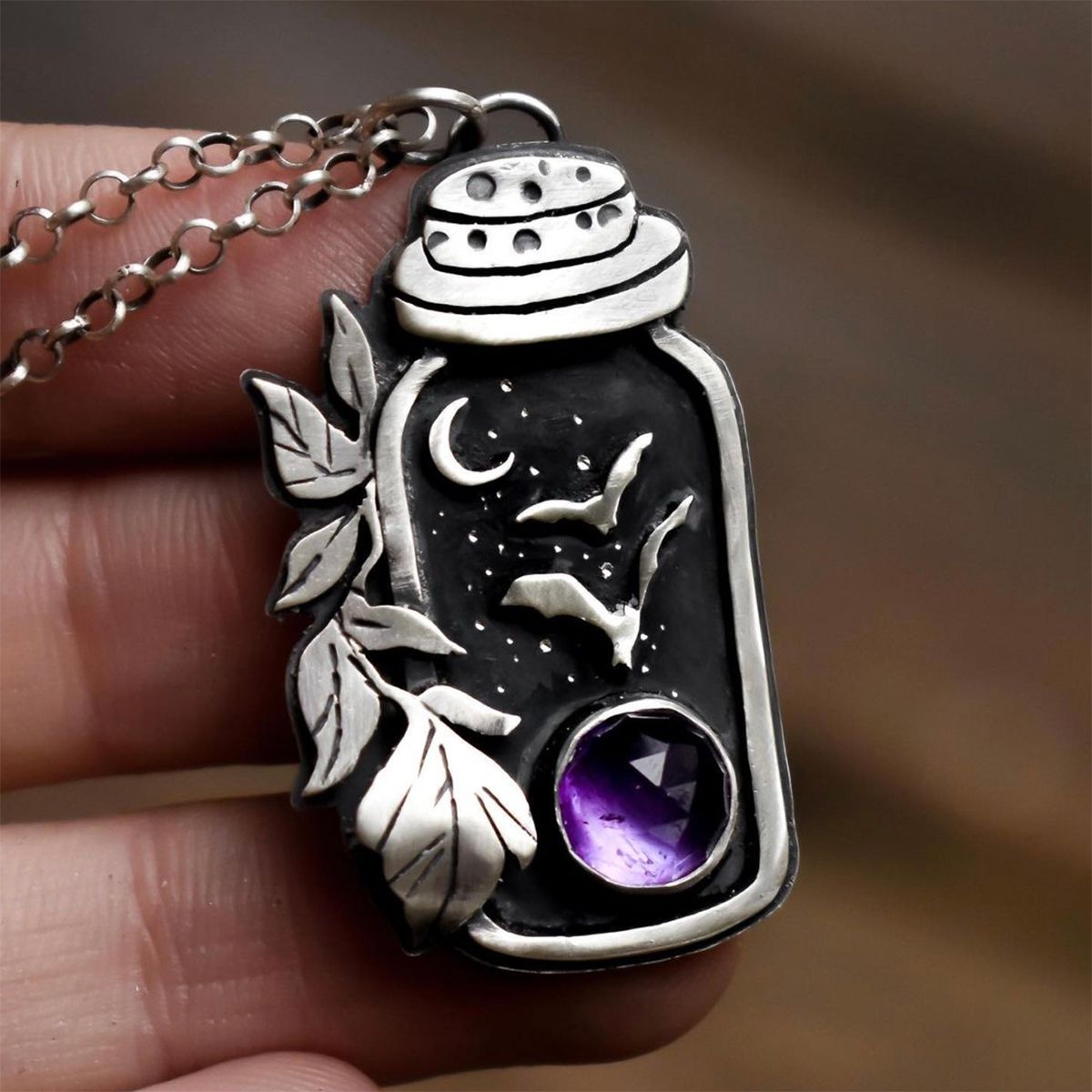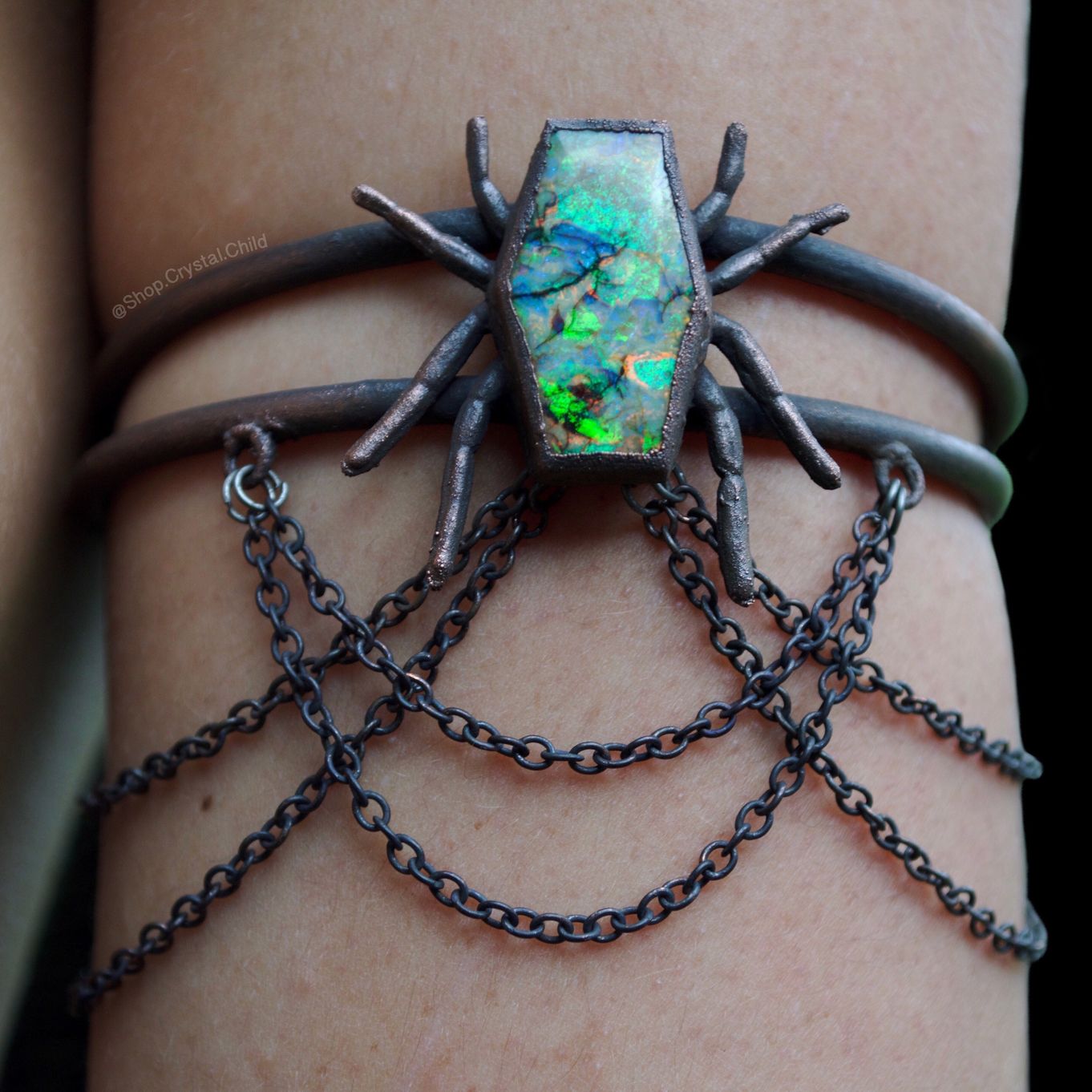 We are totally mesmerised by this opal armband from Shop Crystal Child. The design itself is so unique and the amazing colours of the opal stand out beautifully against the dark metal. This armband was electroformed with a thick gauge of copper wire with the addition of some copper chain. All metal has been finished with a dark patina for the perfect gothic touch.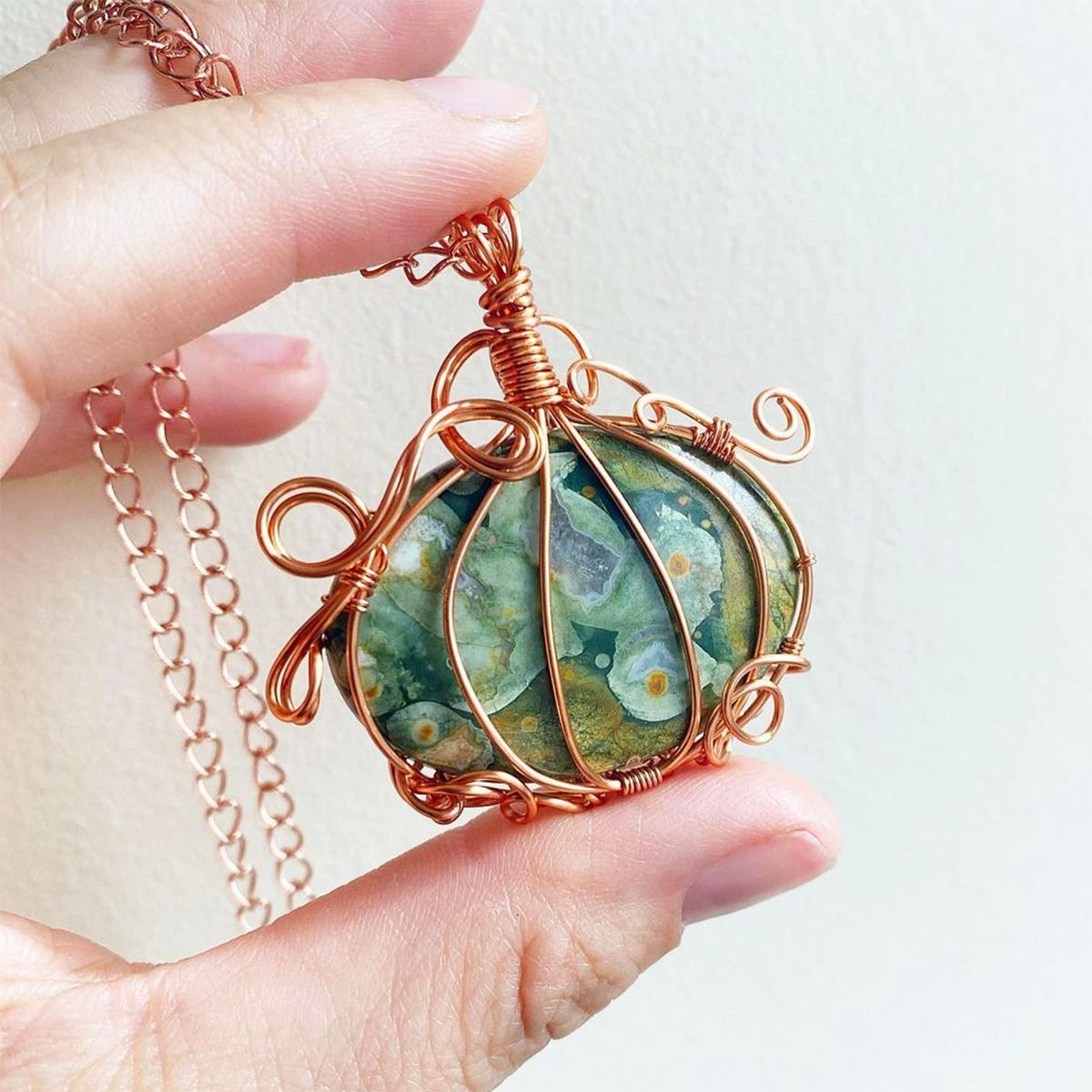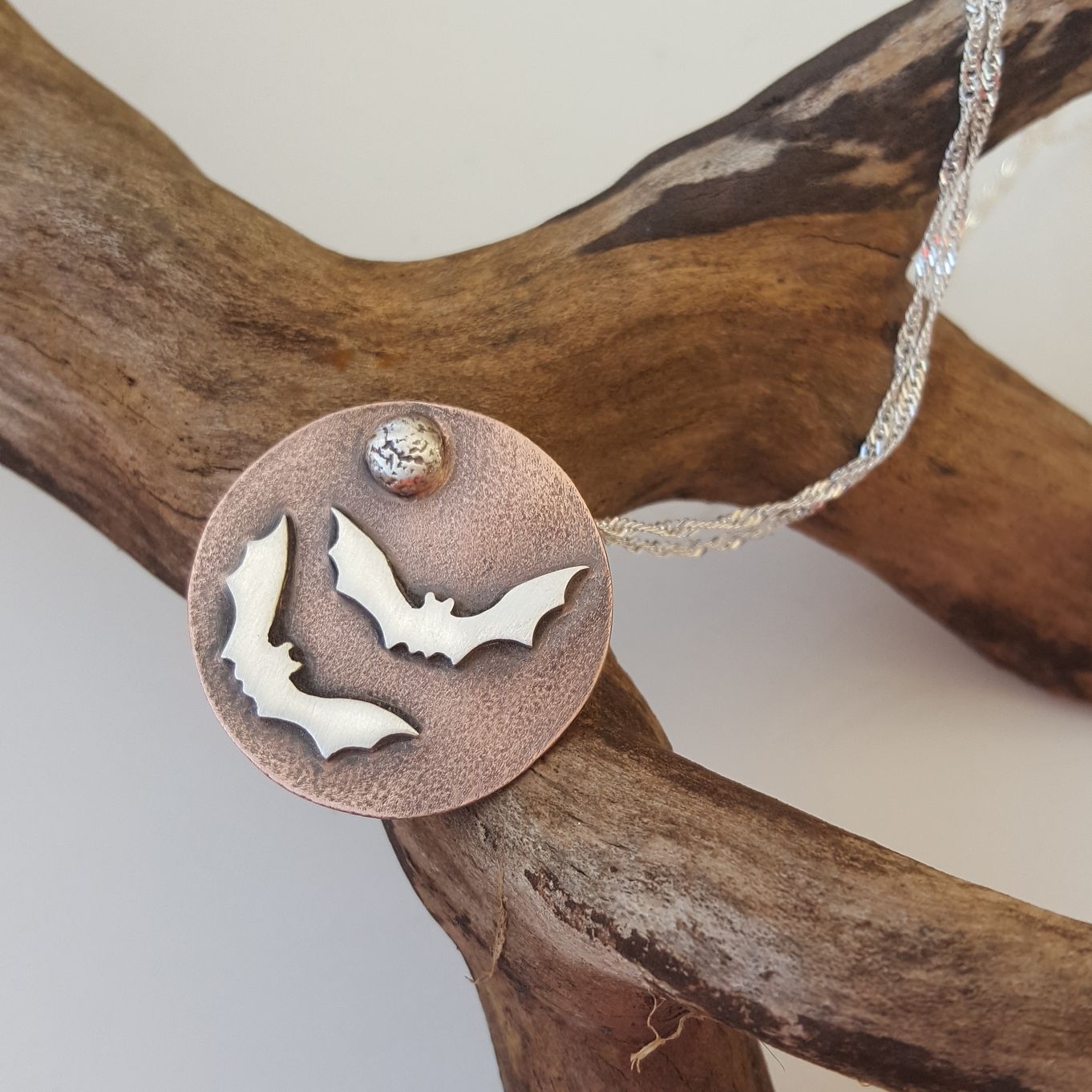 This gorgeous pendant by talented jeweller Anna Ancell is Halloween perfection. Made with neatly cut shapes from metal sheet and soldered onto a copper disc, the design itself is amazing enough. However we think it is the finish that makes this piece extra special with some nice dark oxidisation and a rough look texture on the copper.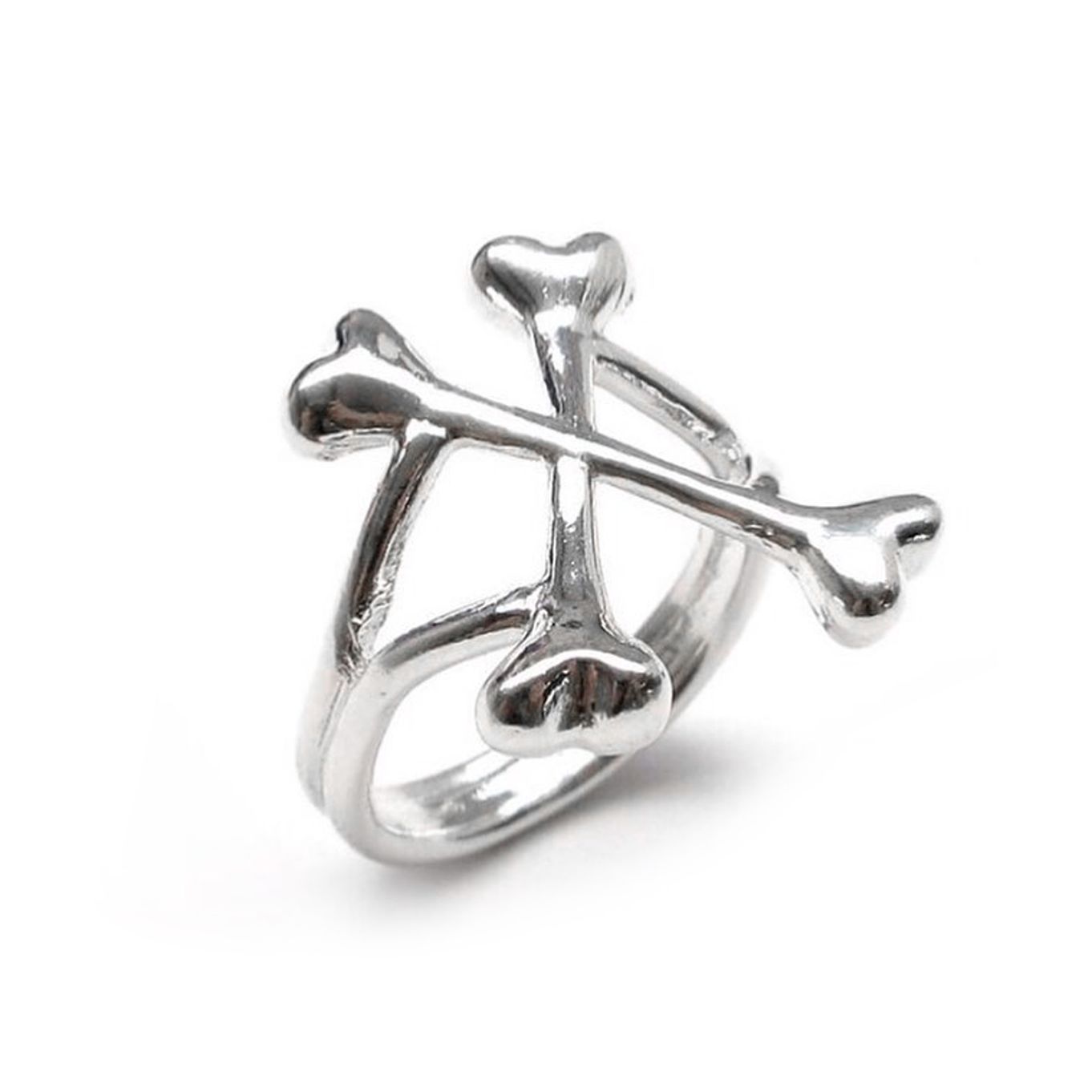 The iconic Crossbones ring from Bloody Mary Metal is one of our all time favourites! Whilst an everyday essential for most BMM fans, the crossbones ring would be ideal for anyone looking to add some Halloween charm to their outfit during Spooky Season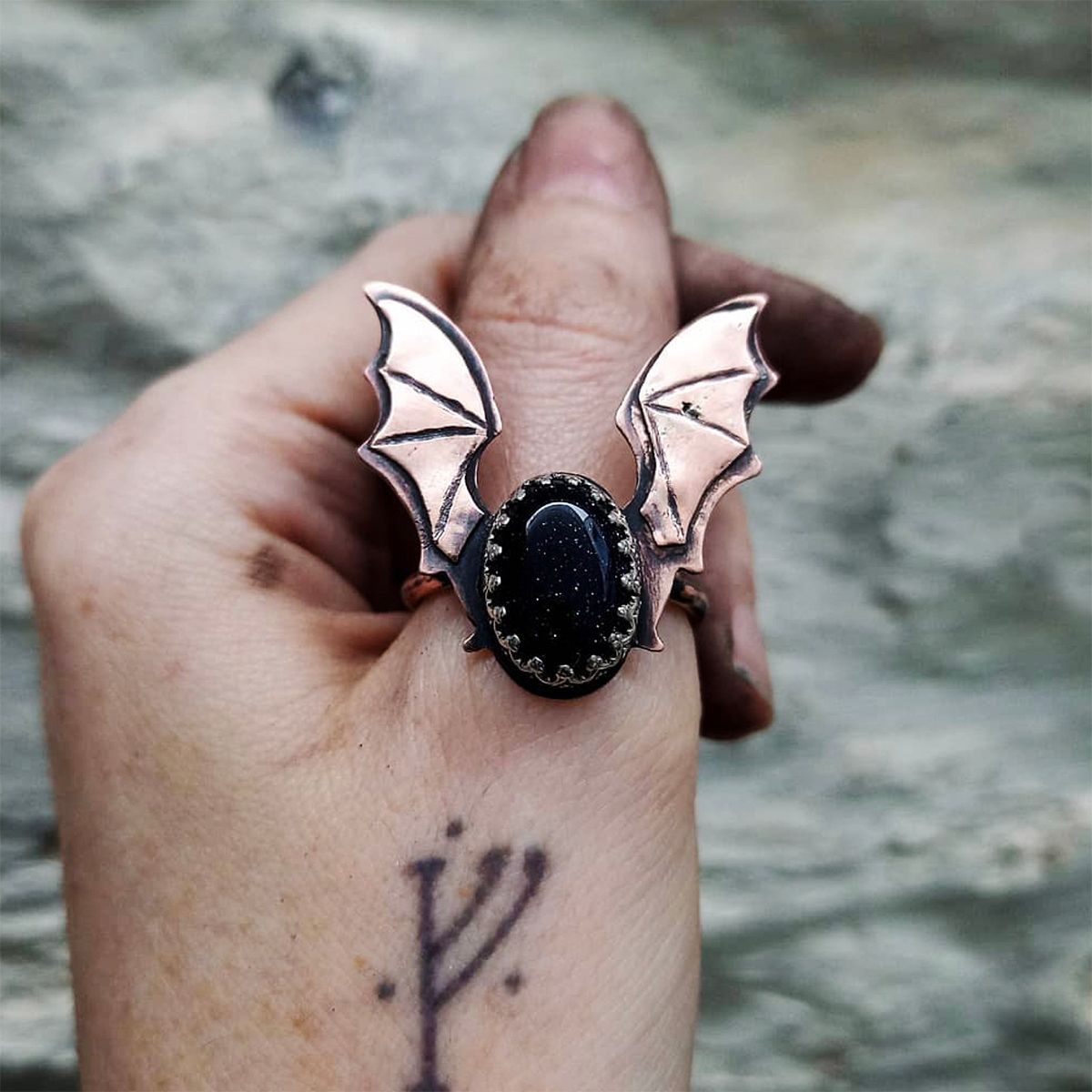 Bone Idols Creations: "Bat wing ring! I absolutely love this piece and the blue goldstone is so pretty and sparkly!"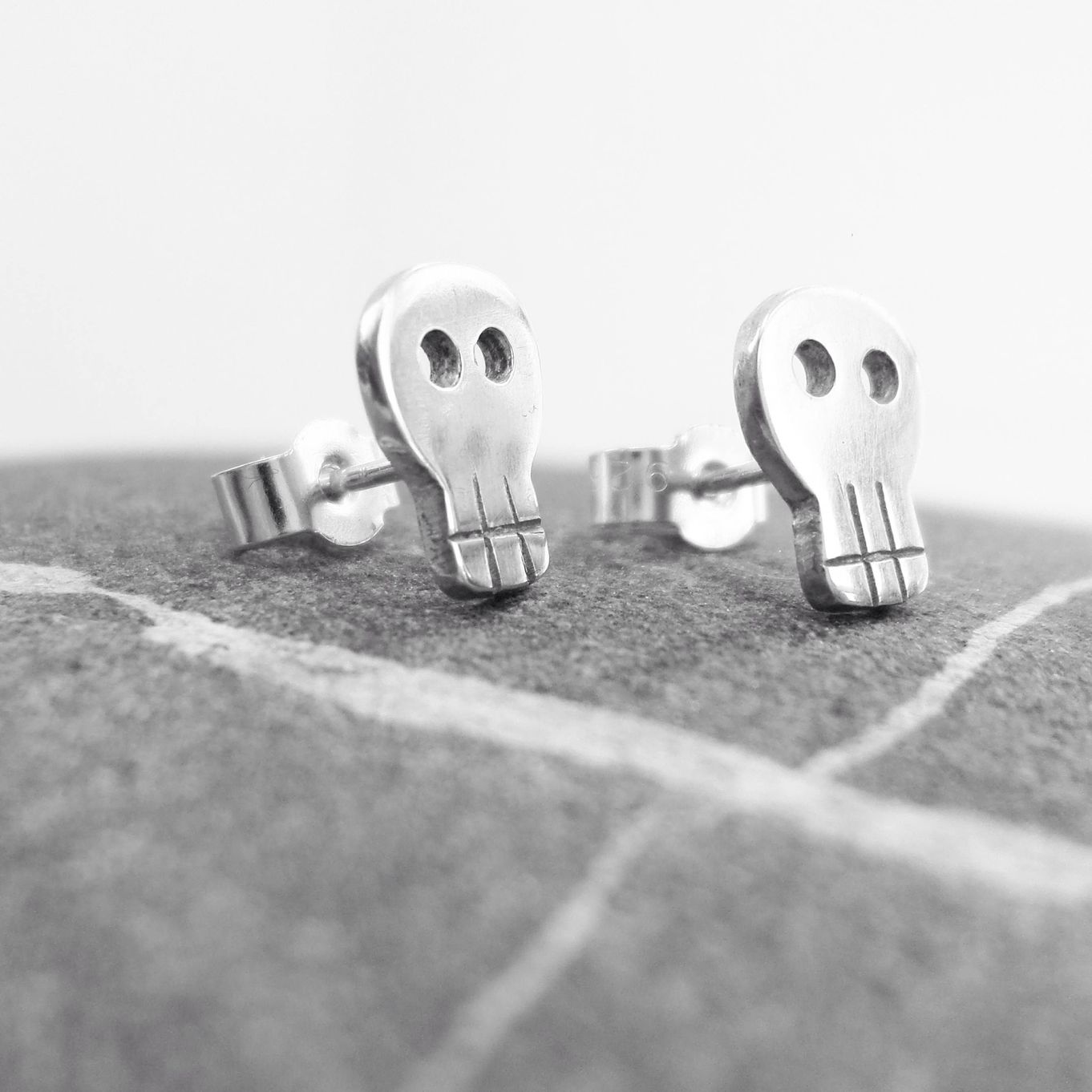 We love these cute earstuds from Collection 47 - a simple design yet so effective and the perfect little spooky touch. The precision needed to cut these tiny little skull shapes with a piercing saw out of metal sheet, as well as drill the tiny little eye holes is admirable!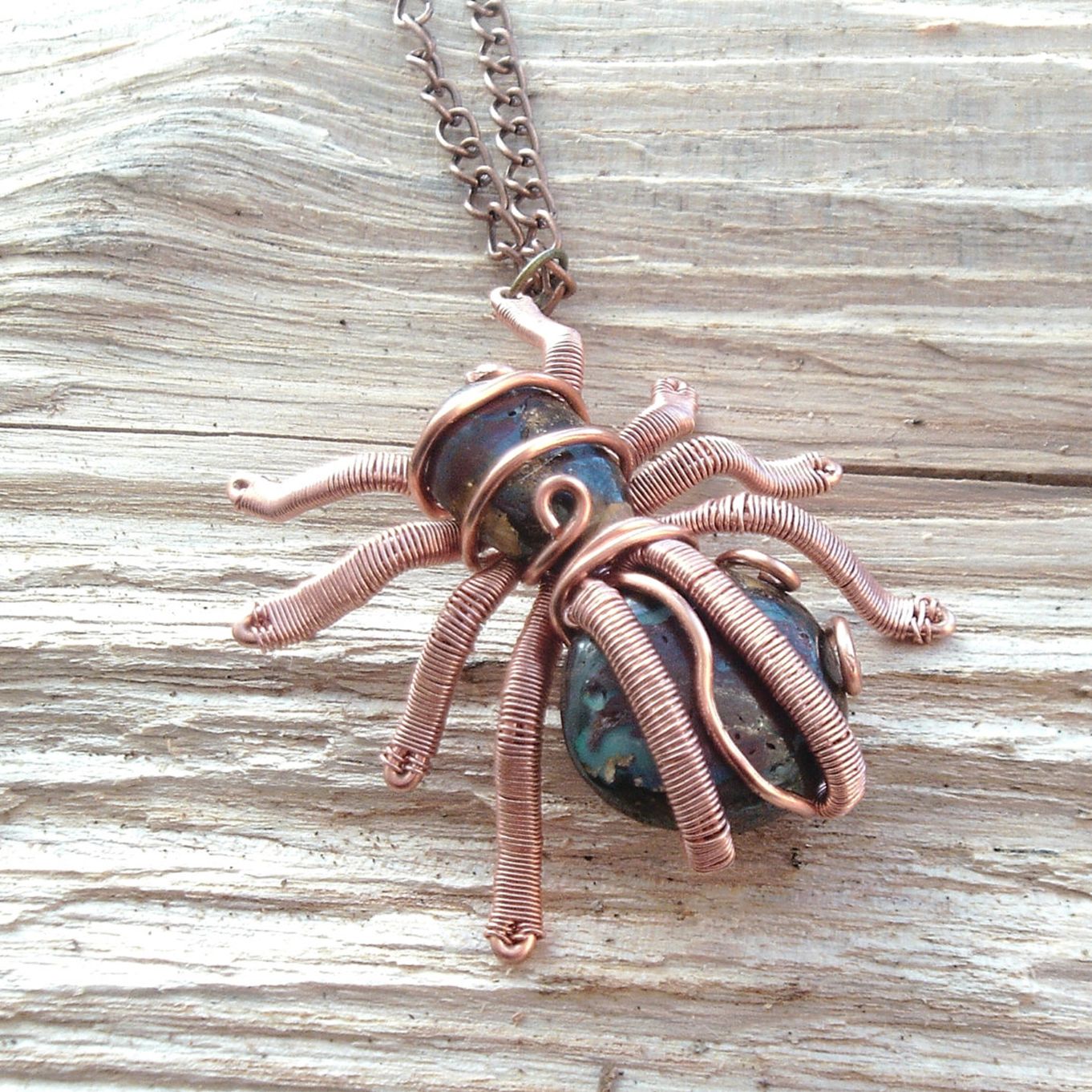 This amazing spider pendant by Dragonfly Handmade Jewellery features beautiful boulder opals intricately wrapped in copper wire. If you are a lover of our 8 legged friends this would be a must-have for any time of year but it is especially perfect for the weeks around Halloween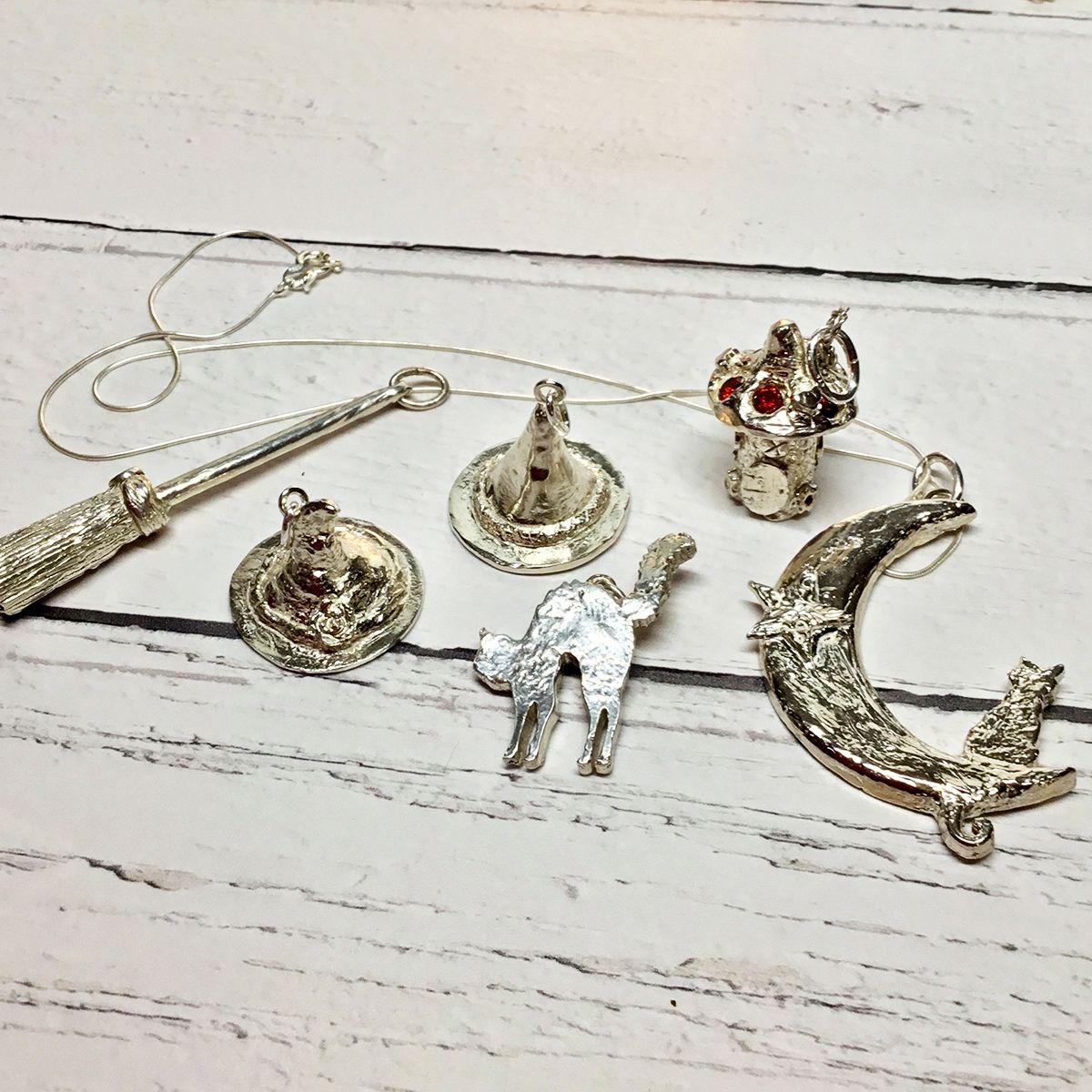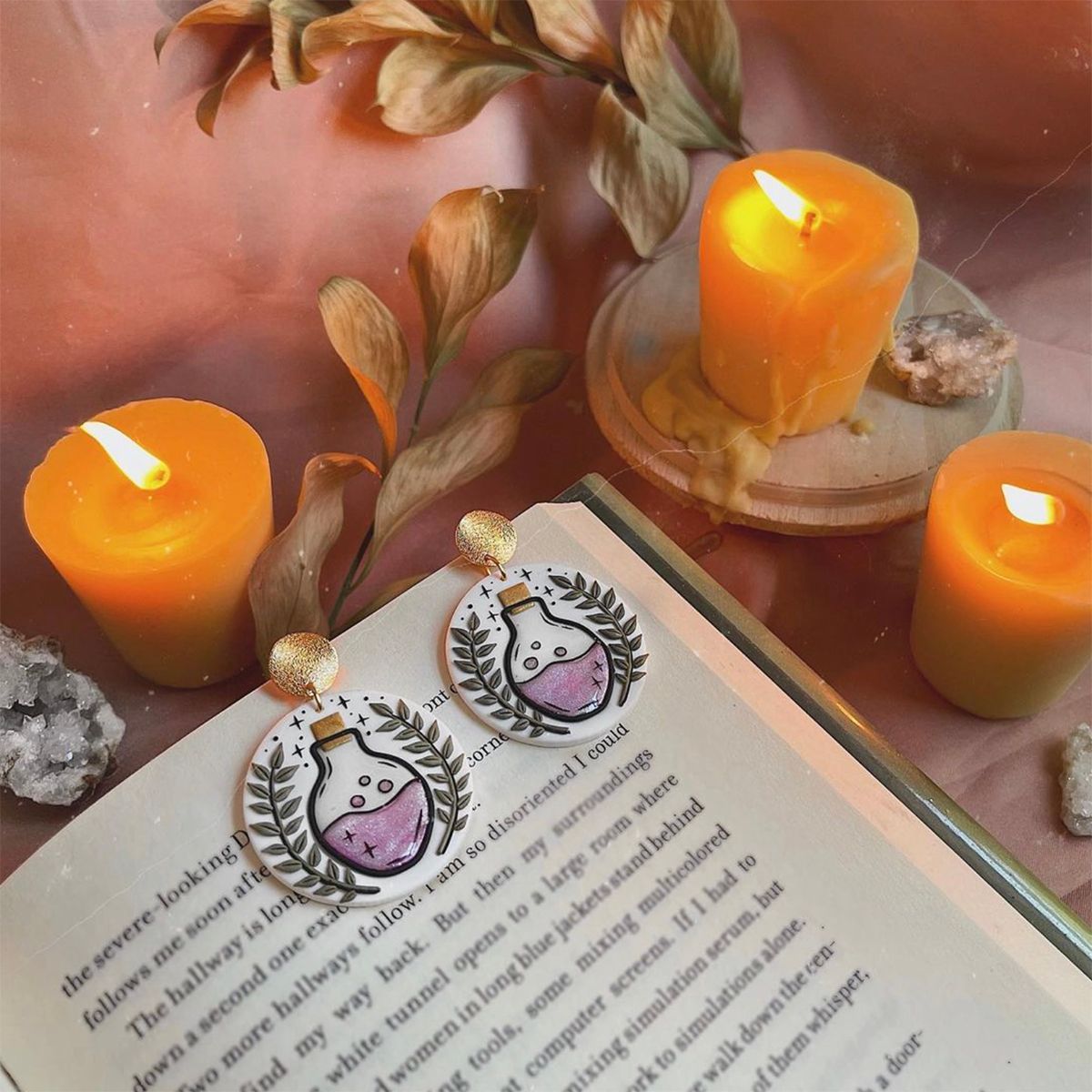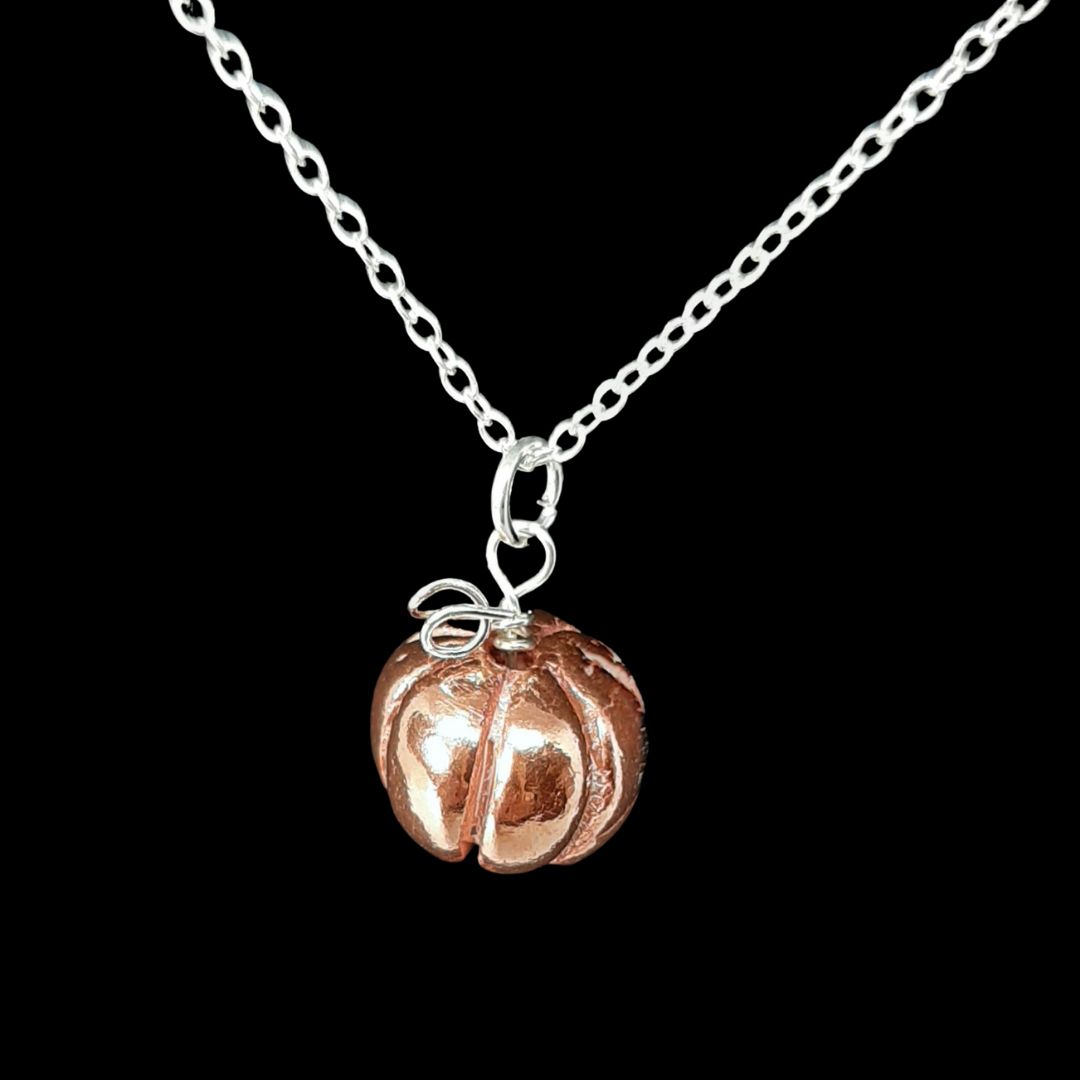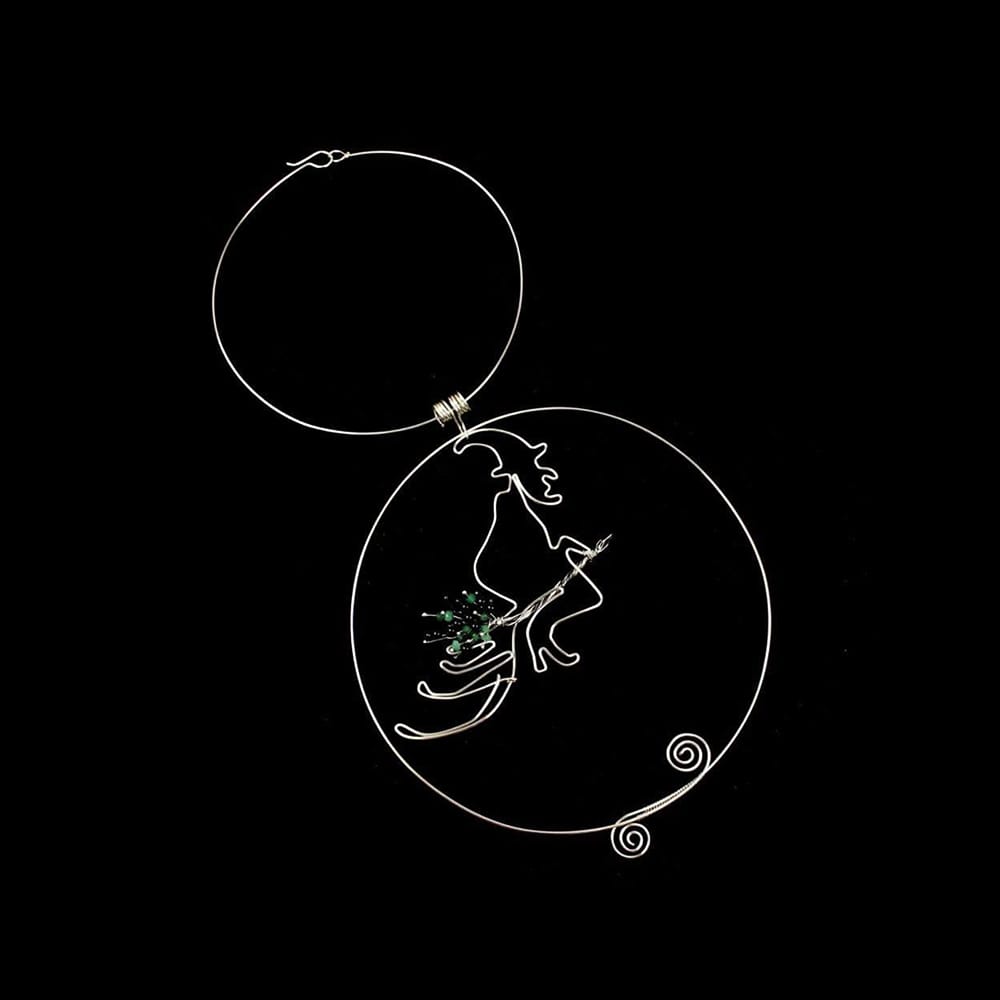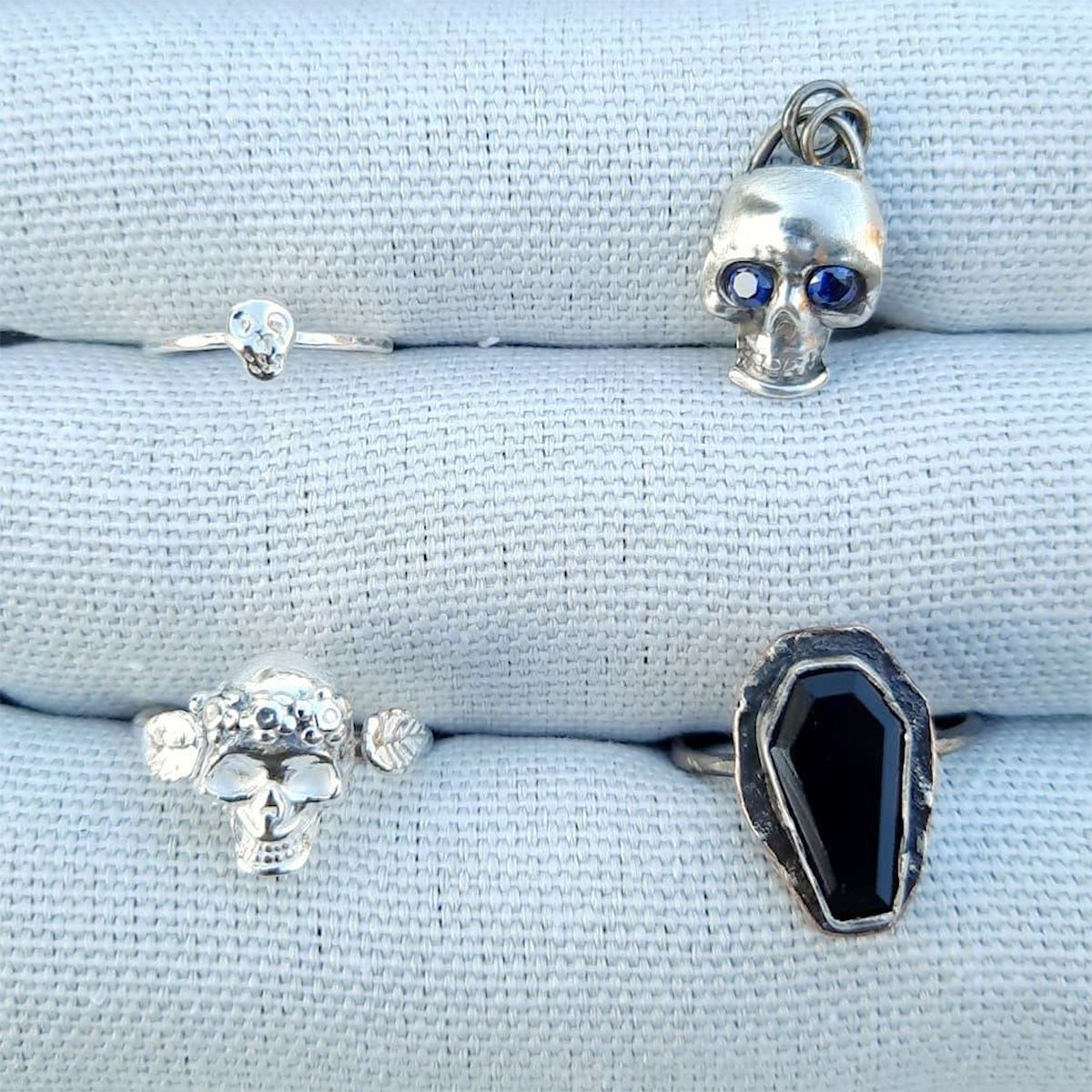 Lib & Leo Jewellery: "I made these Halloween inspired pieces. Skull moulds from Playmobil, then pmc leaves and flowers, blue CZs for eyes. Then also a tiny pmc skull, and a black onyx coffin ring with copper and fused silver dust with a patina."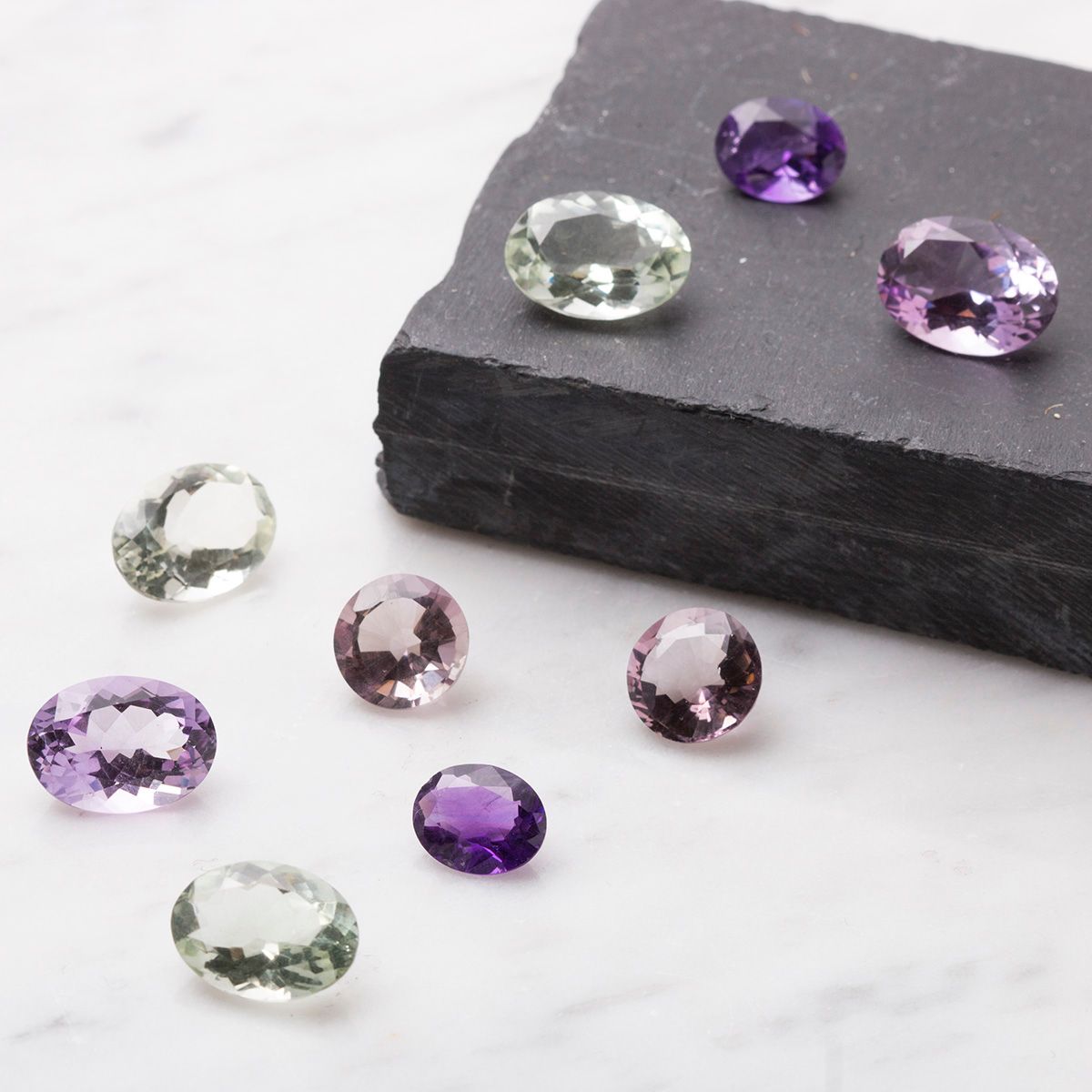 Discover our huge range of gemstones to use in your handmade jewellery designs with Kernowcraft. Explore cabochons, faceted stones, one-off stones and gemstone beads online now.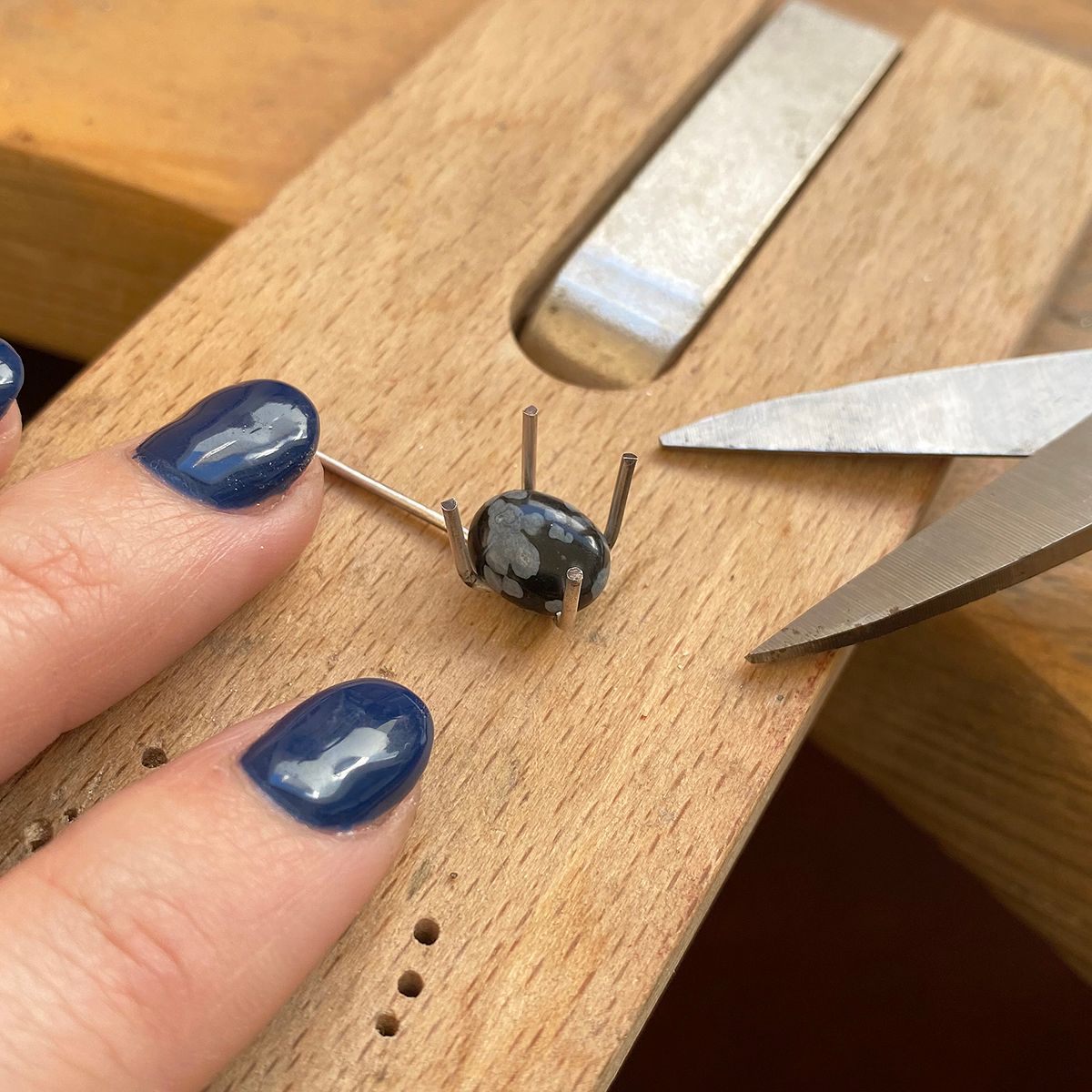 Whether you're interested in beading, wire wrapping, metal clay or metalsmithing - we have a range of beginner friendly tutorials to enjoy! Plus lots of handy guides to help you learn.