15 Statement Onyx Jewellery Designs We Love
Onyx is one of our most popular gemstones and we love seeing what jewellery designers make using this statement stone. Onyx is an affordable stone and is often used in big and bold designs for rings, pendants and earrings.
At Kernowcraft, we have a beautiful range of onyx cabochons, beads and pendants in many shapes and sizes - at the bottom of this page, we've featured some of our jewellery making kits featuring this gorgeous stone - give them a try!
Take a look below at some of our favourite customer designs below and be inspired for your next make...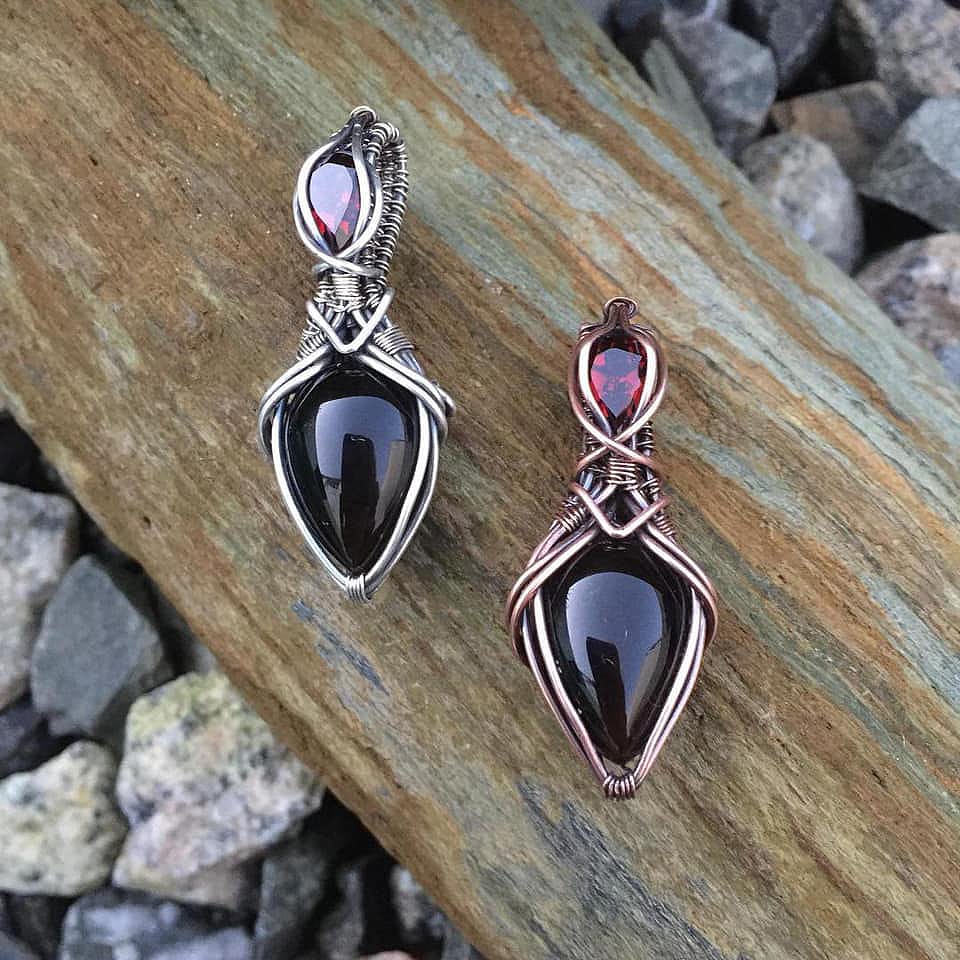 A beautiful combination of juicy red garnet and dark striking teardrop onyx in a wire wrapped design
"This little critter just makes me happy. The onyx and rose cut amethyst combination is just dreamy!" - A perfect design for Halloween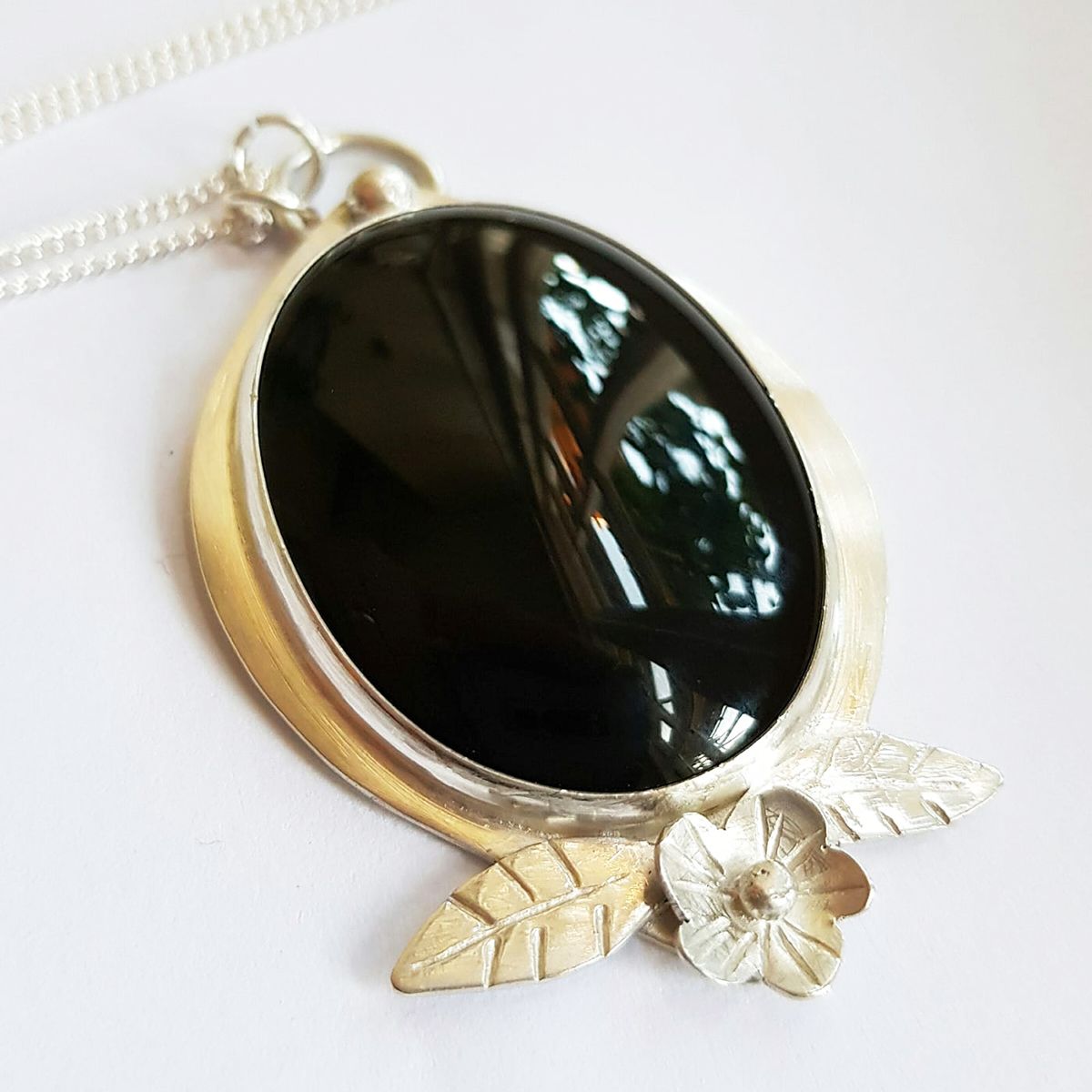 A stunning statement onyx jewellery piece with delicate detailing on the pendant of a flower and leaves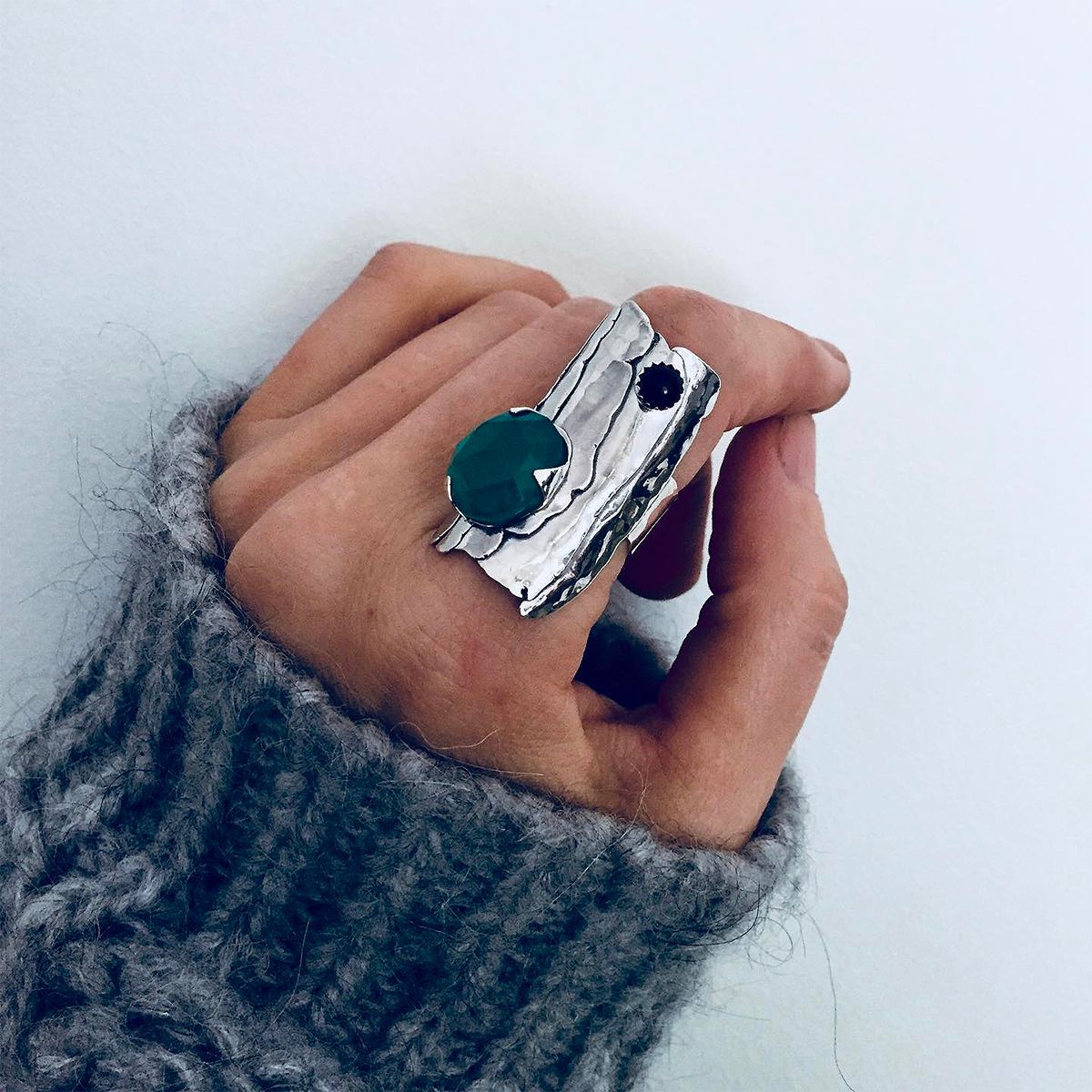 "This lovely, statement ring was made for one of my friends. I used several layers of textured silver representing her wonderful personality. What would life be without friends... ❤️"
Combining garnet and onyx for a statement bangle - we love the added patina used to give this design a vintage feel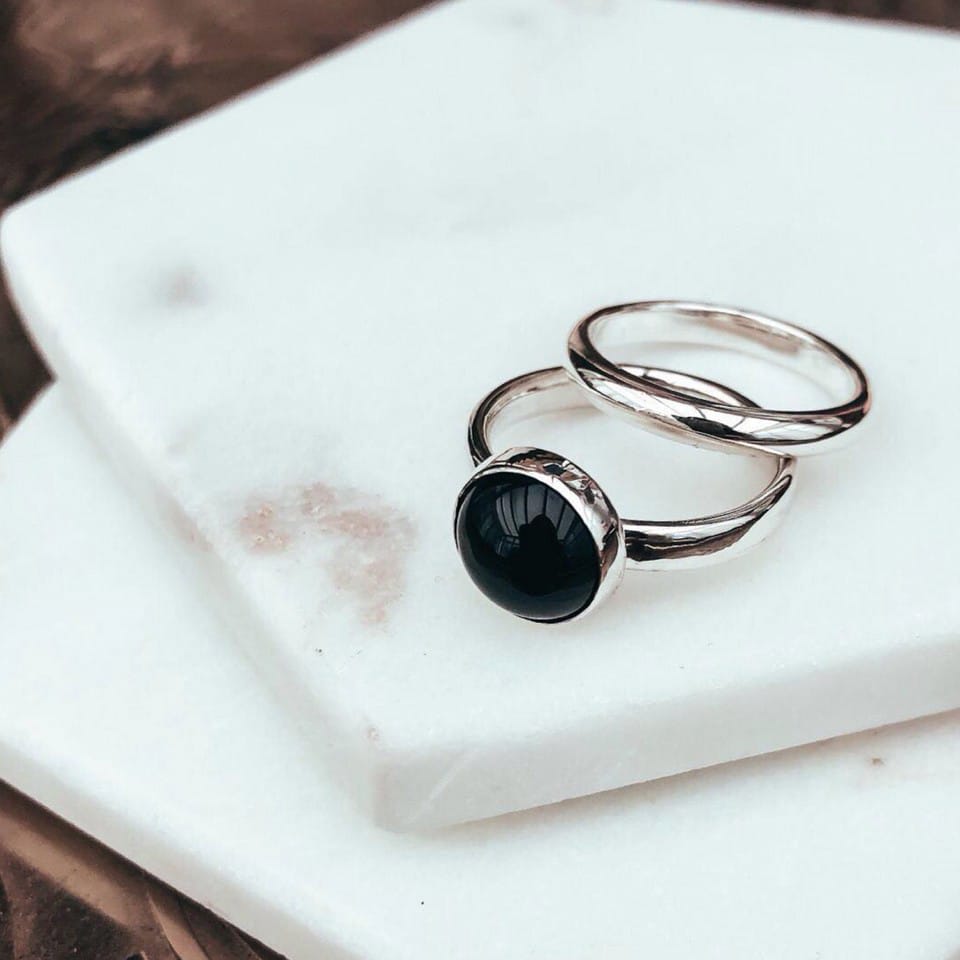 We love a chunky make! We can never get enough of our jet black onyx cabochons. We love how onyx take centre stage in, surrounded by sparkling silver 💍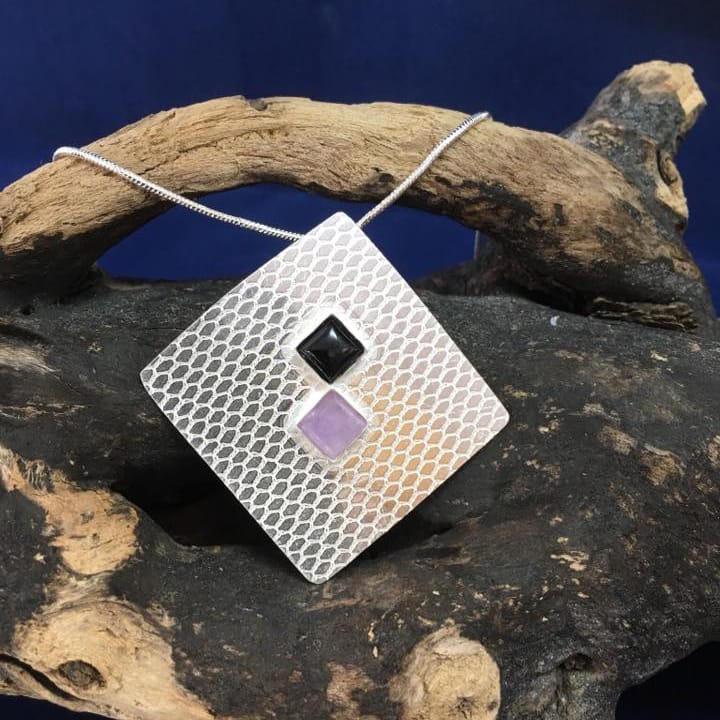 This wonderful textured pendant features onyx and lavender amethyst for a showstopping piece.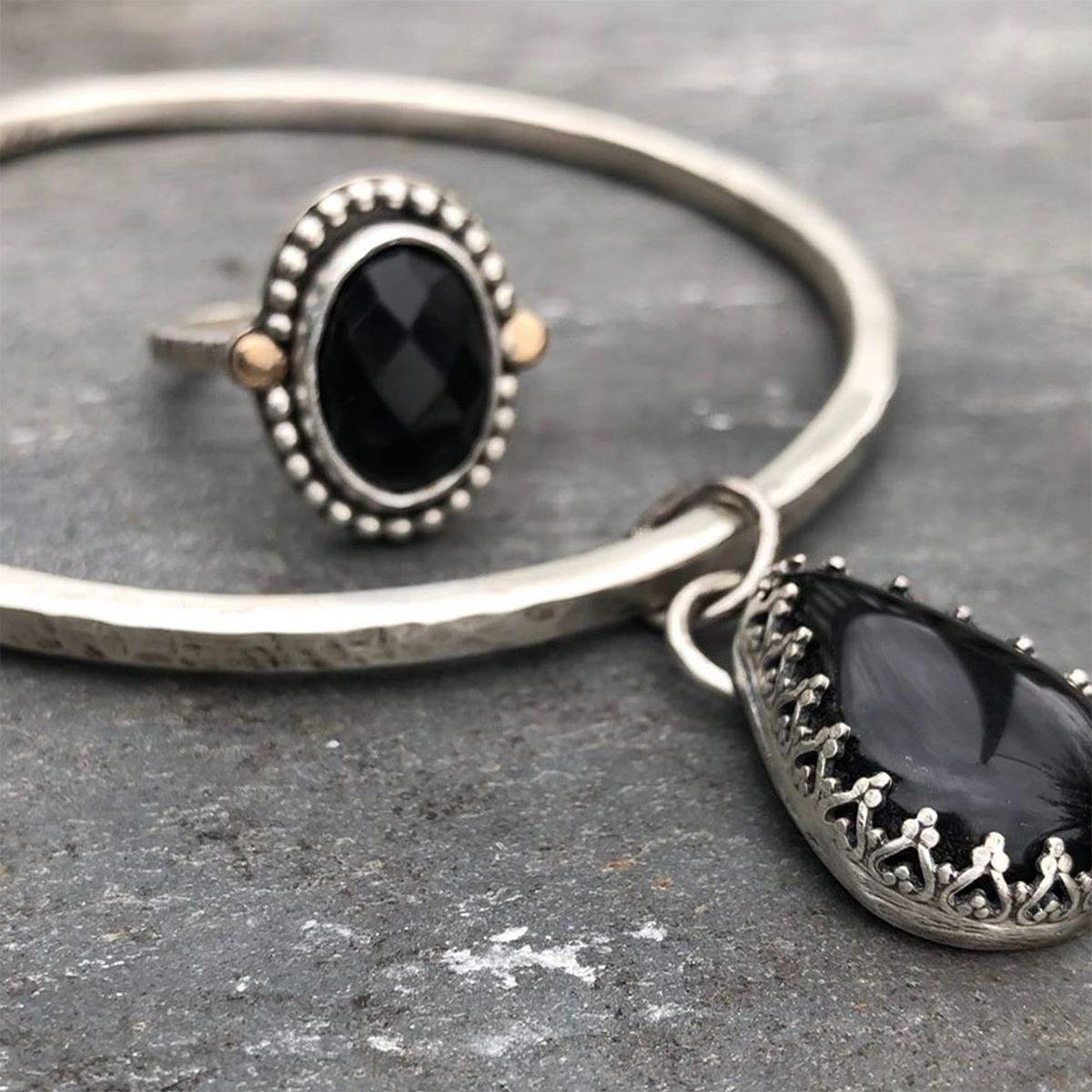 - "Finished this gorgeous 🖤 black onyx ring with gold and textured band.... straight out of the Aztec."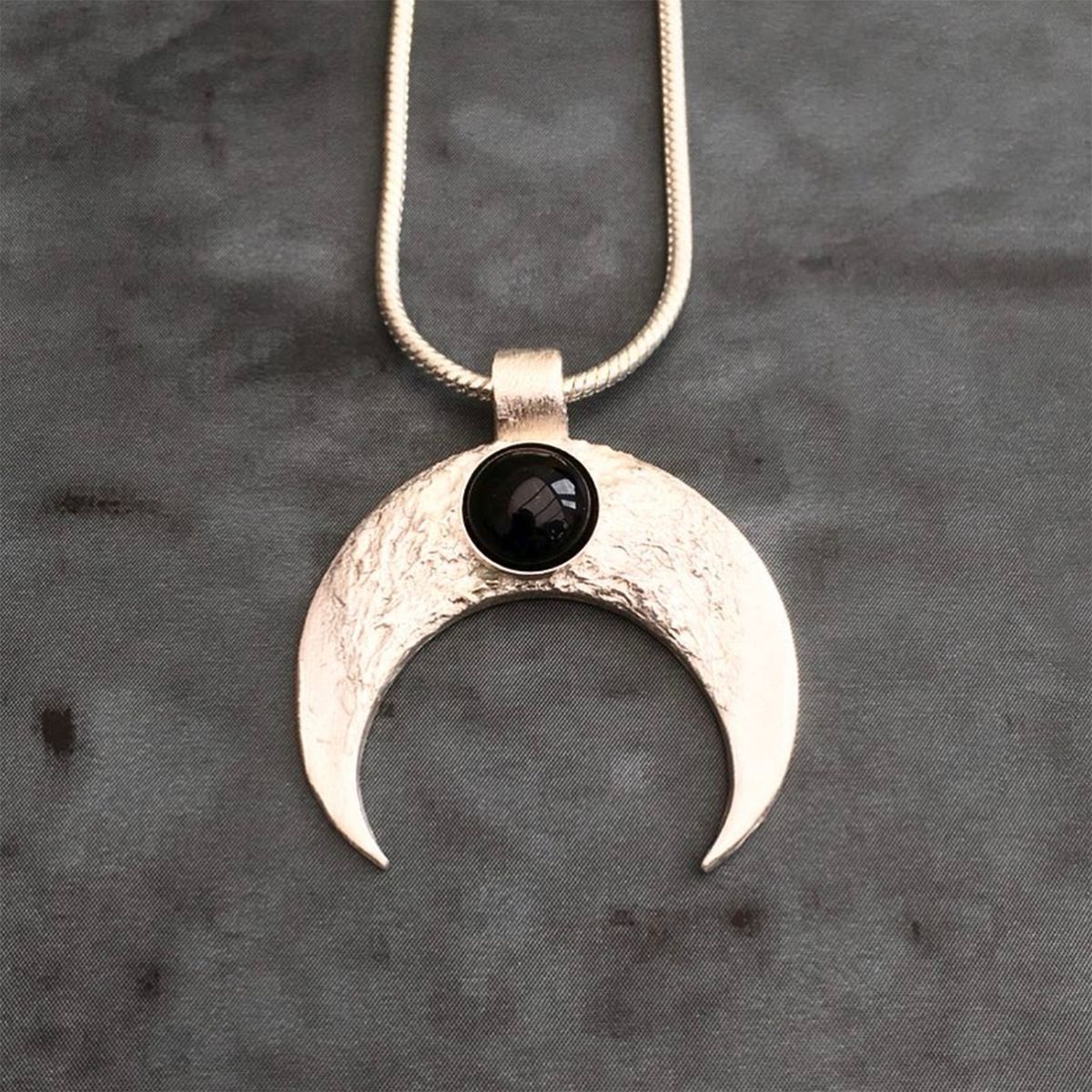 - "This pendant was a super special make, born from conversations with a very important lady in my life about spiritualism & wonderfully cosmic things."
From our most popular black onyx cabochons to our elegant green onyx briolette beads! Discover our full collection online now.