12 Good Luck Charms To Add To Your Jewellery
Lucky charms and symbols in jewellery have always been popular in history. You'll find many objects and animals that are universally thought to bring good luck, keep you from harm and even hold magical powers! We take a look at some of these below from famous four-leaf clovers, the loyal elephant to the lucky horseshoe.
At Kernowcraft, we provide all the tools and jewellery making supplies you need to make your own handmade creations.
You'll find a large range of high quality sterling silver charms to add to your jewellery as well as charm bracelets to browse. You could also get creative by adding gemstones into the mix!
Gifting a lucky charm or lucky charm jewellery to a loved one is a thoughtful way to wish them luck and protection in their life.
Don't forget to check out our Jewellery Making Kits with lots of beautiful charm designs and beginner-friendly projects to try, you'll also find kits for many of the designs featured below.
---
Discover Charms For Good Luck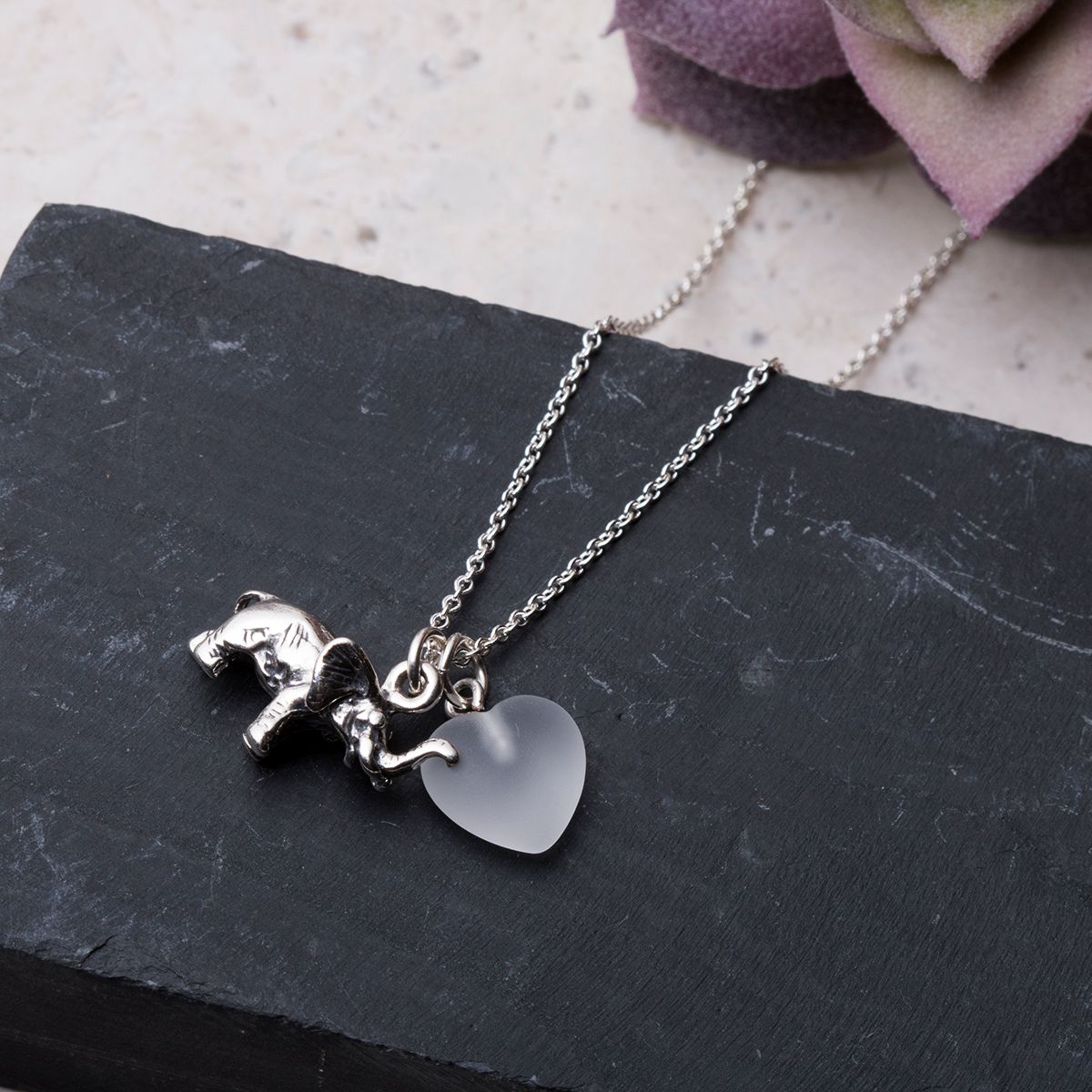 How adorable is this elephant charm? In many cultures, the elephant is a symbol of good luck, wisdom, strength, good fortune and fertility.
Create your own elephant charm jewellery by adding it to a charm bracelet alongside other lucky charms or simply attach it to a necklet chain as seen above to attract positive energies! We've also added a top drilled quartz heart bead with the help of a peg with loop - this gemstone is believed to bring good luck too!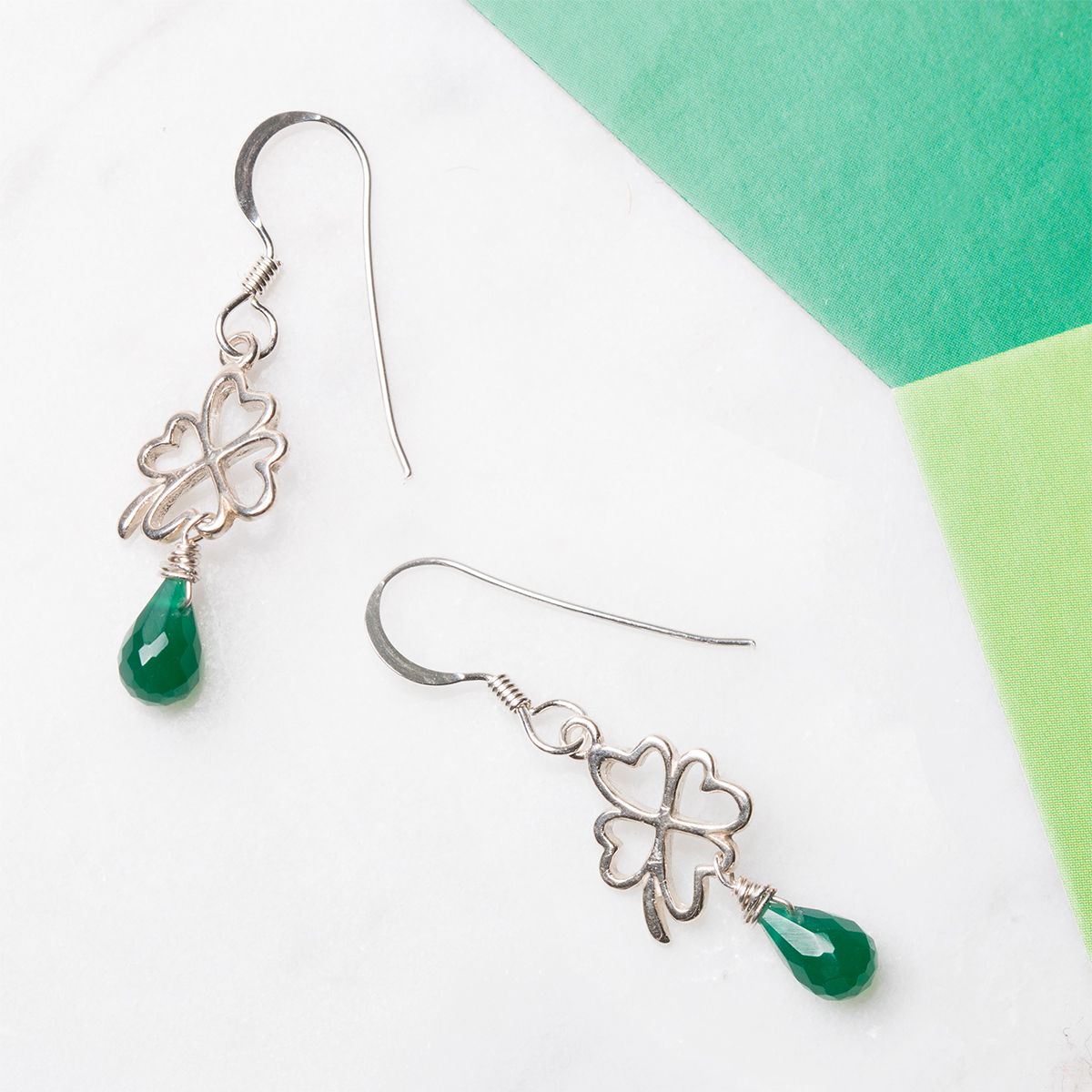 The four leaf clover is one of the most popular lucky charms! In ancient Irish tradition, each leaf represents faith, hope, love and luck - did you know that ancient Celts believed that a four leaf clover would help them see fairies? Add a little magic to your jewellery by adding a four leaf clover charm - above we've combined our sterling silver four leaf clover charms with green onyx to make a colourful St Patrick's Day design!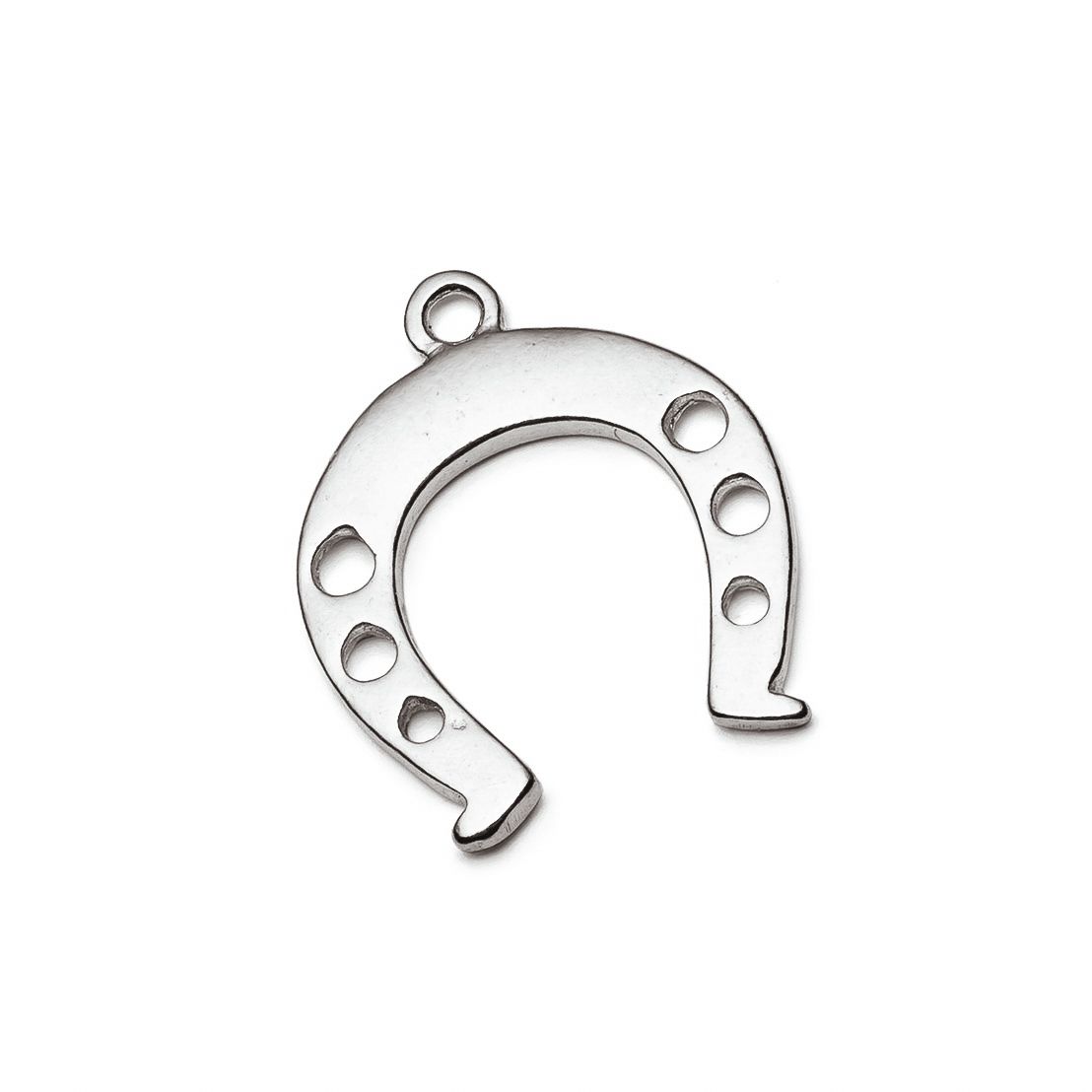 Hanging a horseshoe in your home is thought to protect you and bring good fortune, so why not hang a lucky horseshoe charm from your jewellery to keep you protected wherever you go!
Horseshoes were originally made from iron, which is considered to be magical as it can withstand fire; horseshoes were also made by blacksmiths, which is considered to be a lucky trade.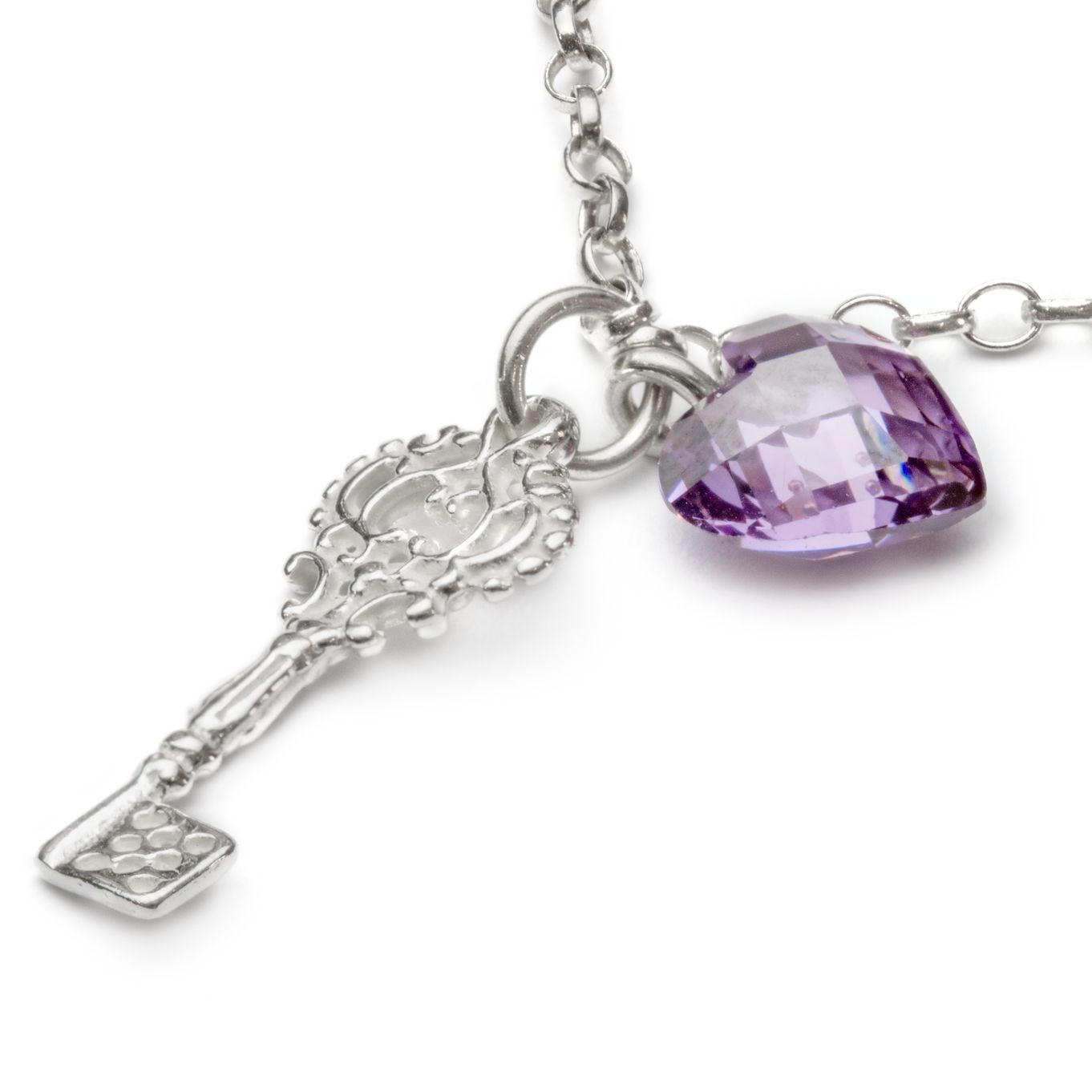 Ready to be lucky in love? The key is thought to symbolise love and relationships, presenting a key to a loved one is thought to unlock the person's heart. It's known as one of the oldest lucky charms! Add a touch of romance to your jewellery by adding a key charm to your designs.
In this necklace design, we've added a sweet amethyst heart bead charm next to the key, this gem is thought to be a master healer stone with high vibrations and blocks negative energies. If you want to attract love, why not use rose quartz, the stone of unconditional love!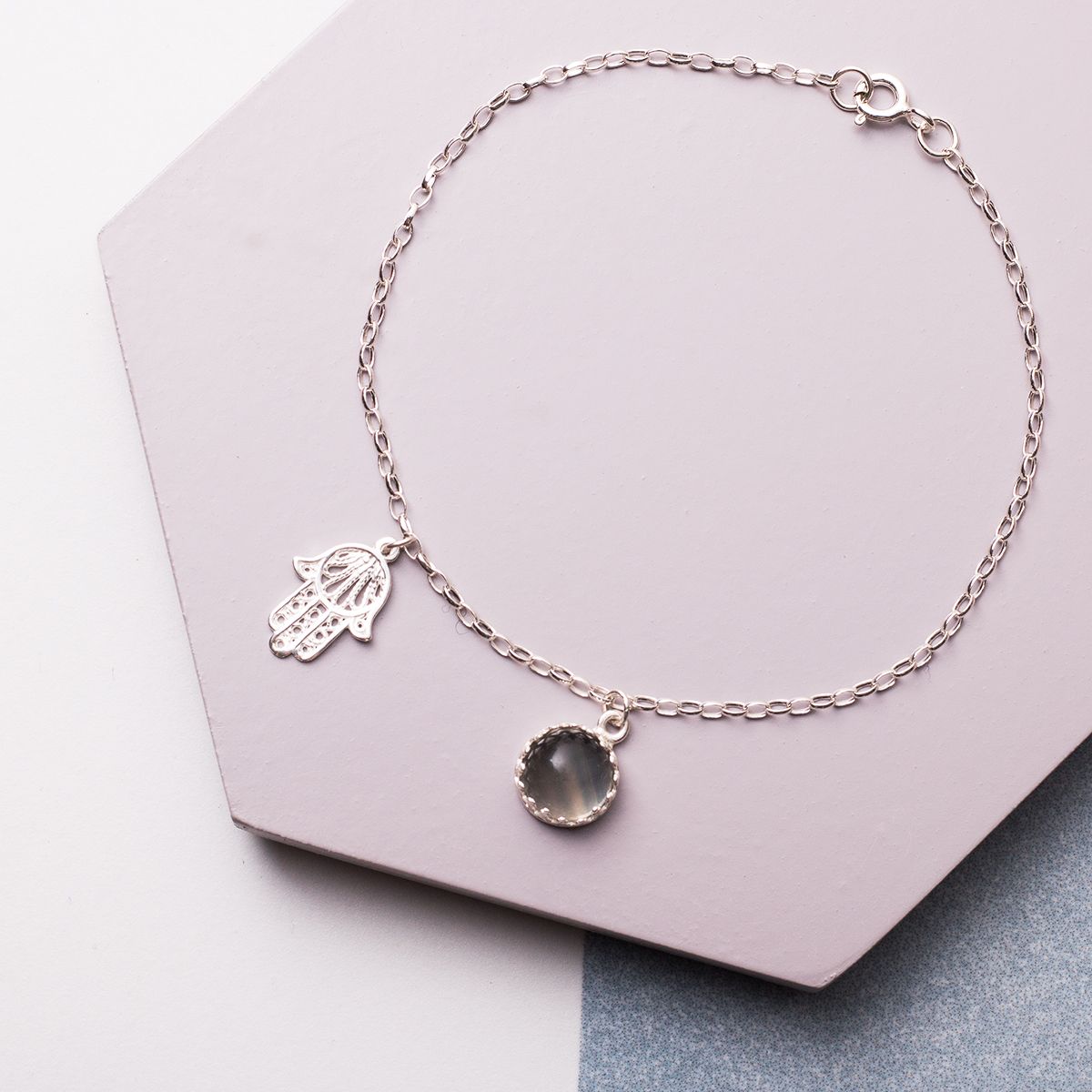 The Hamsa hand is universally believed to welcome good things into your life and protect you against the evil eye. Wear it faced down, allowing yourself to open up to positive energies and goodness from the universe.
In this jewellery design, we've added a sweet hamsa hand charm to a bracelet chain and also attached a fluorite cabochon set into a gallery wire setting. Fluorite is thought to bring confidence and direction to those who wear it.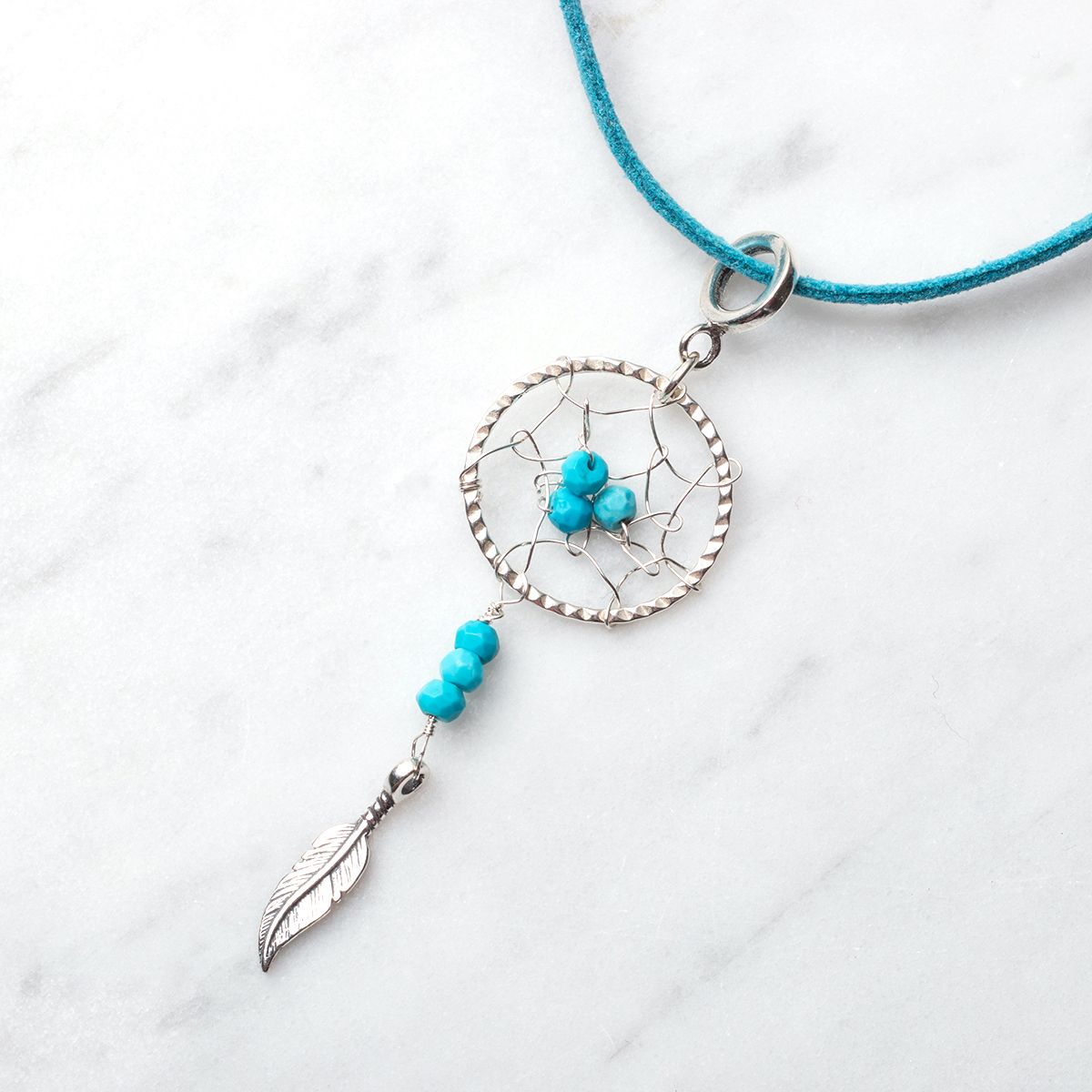 Feathers are considered a good luck charm and finding them is considered to be linked to the spiritual world. You may know the expression "feathers appear when angels are near", the feather is known as a symbol of keeping you safe and empowering you on your current journey.
Dream catchers are also known for being signs of good luck and associated with Native American culture. It's believed that hanging a dream catcher will protect people while sleeping, with the web catching any bad dreams and allowing good dreams to pass through the gaps. Beads are often woven into the pattern, with one bead in the center which is thought to represent a spider, while the others represent dreams captured within the web.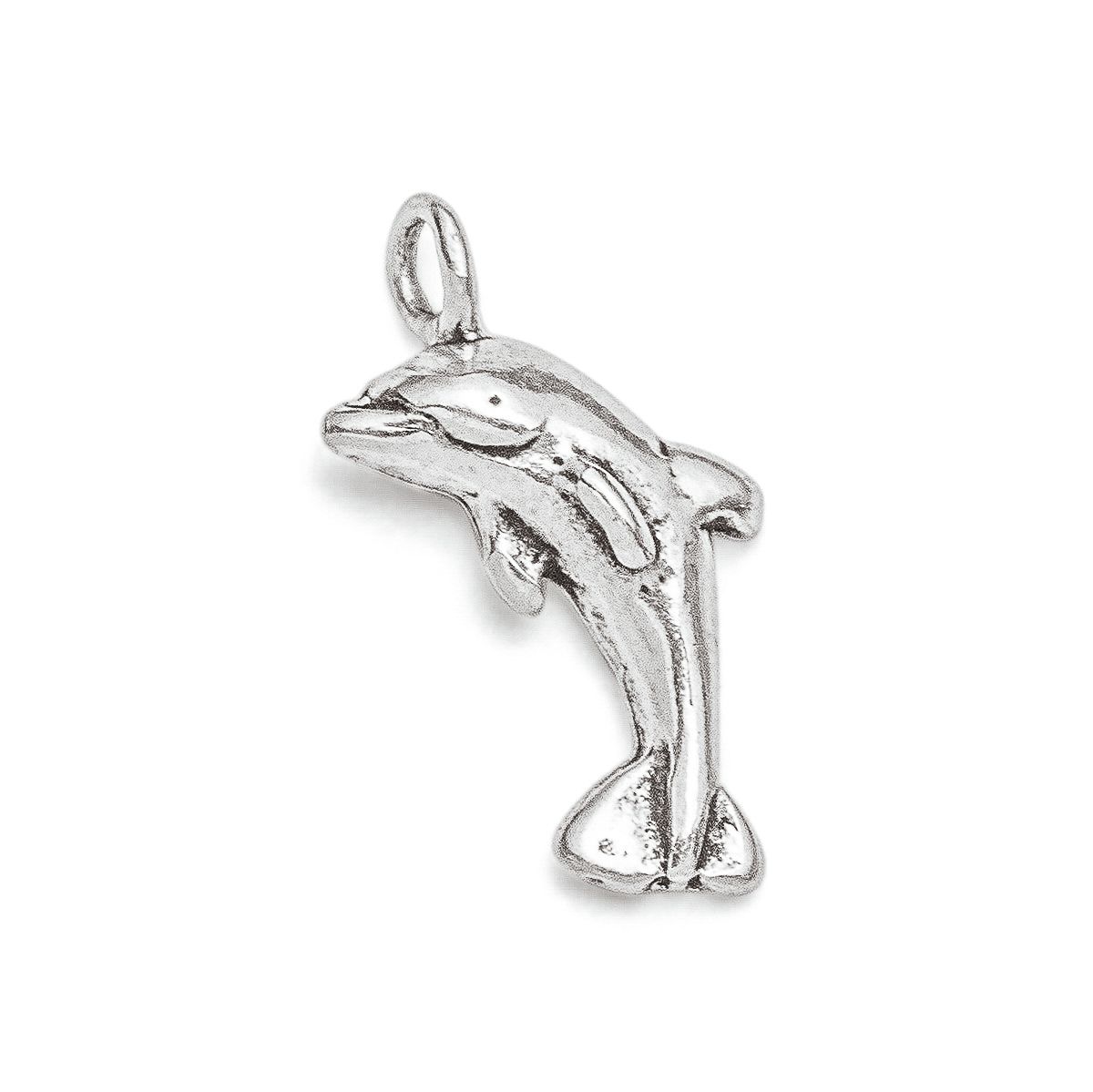 Ever since Ancient times, dolphins have been considered a sign of protection and good luck. Have you ever heard of the stories of dolphins saving those out at sea? Wear a dolphin charm to offer protection and guide you along your path while receiving luck along the way.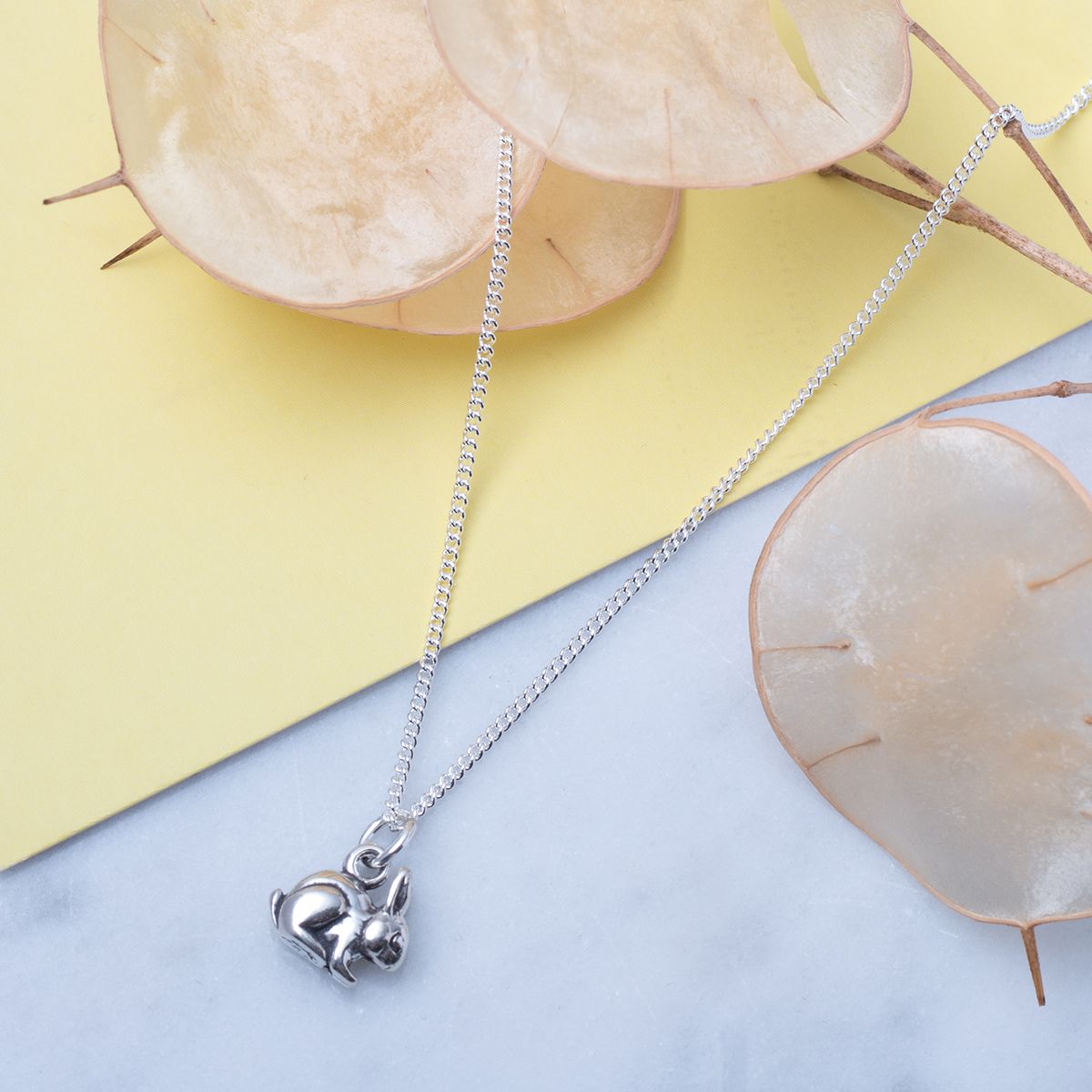 Rabbits are considered a symbol of good luck, fertility and good fortune, especially the rabbit's foot! The rabbit is a symbol of spring and renewal, an old English superstition even considers saying "Rabbit" three times on the first day of the month brings you good luck for the month ahead.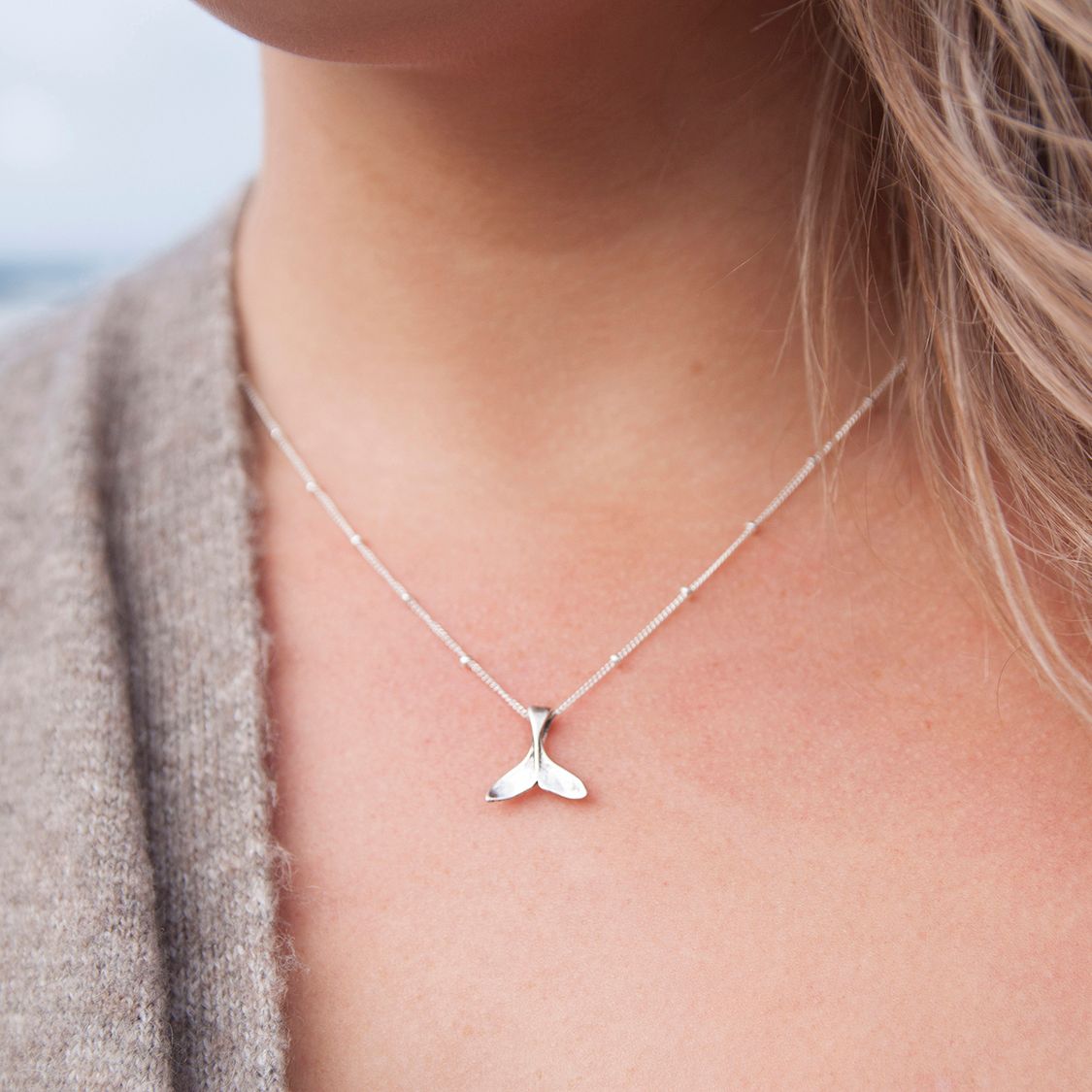 Whales are beautiful and powerful creatures, the largest animal living in the sea and their magnificent tails have a special meaning. Symbolising strength, power, unity and of course good luck. A wonderful charm of choice if you have a strong connection to the ocean too.
Our whale tail charm has a bail, so it couldn't be easier to add to your designs or simply hang from a necklet chain.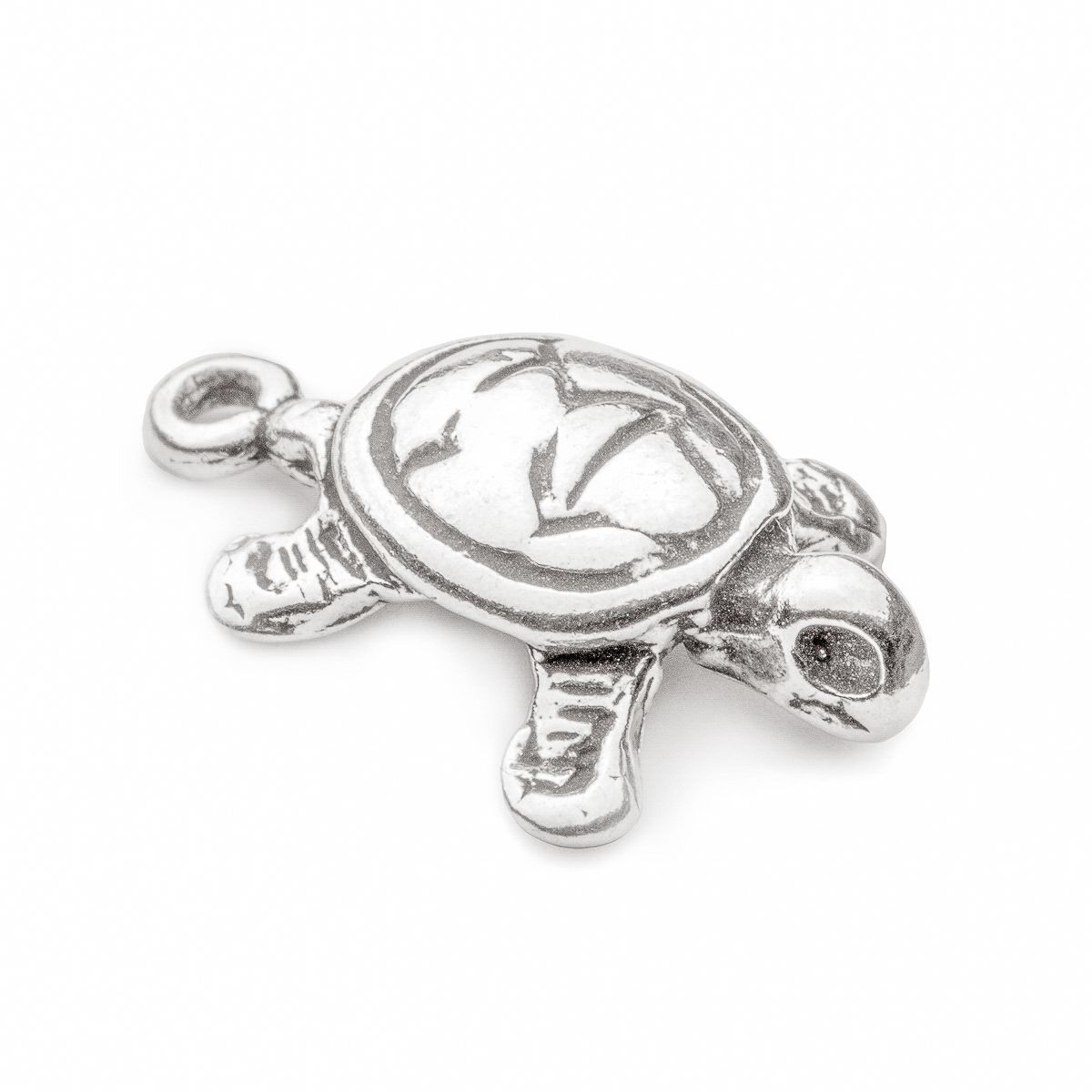 Wear a turtle charm to help guide you on your way! As well as being a symbol of good luck, the turtle is also thought to bring strength and hope. Turtles can live a long time, so they also symbolise hope and a long life.
Turtles make us think of tropical beaches and tranquility, making this a lovely charm to choose for ocean lovers who are in need of a little luck.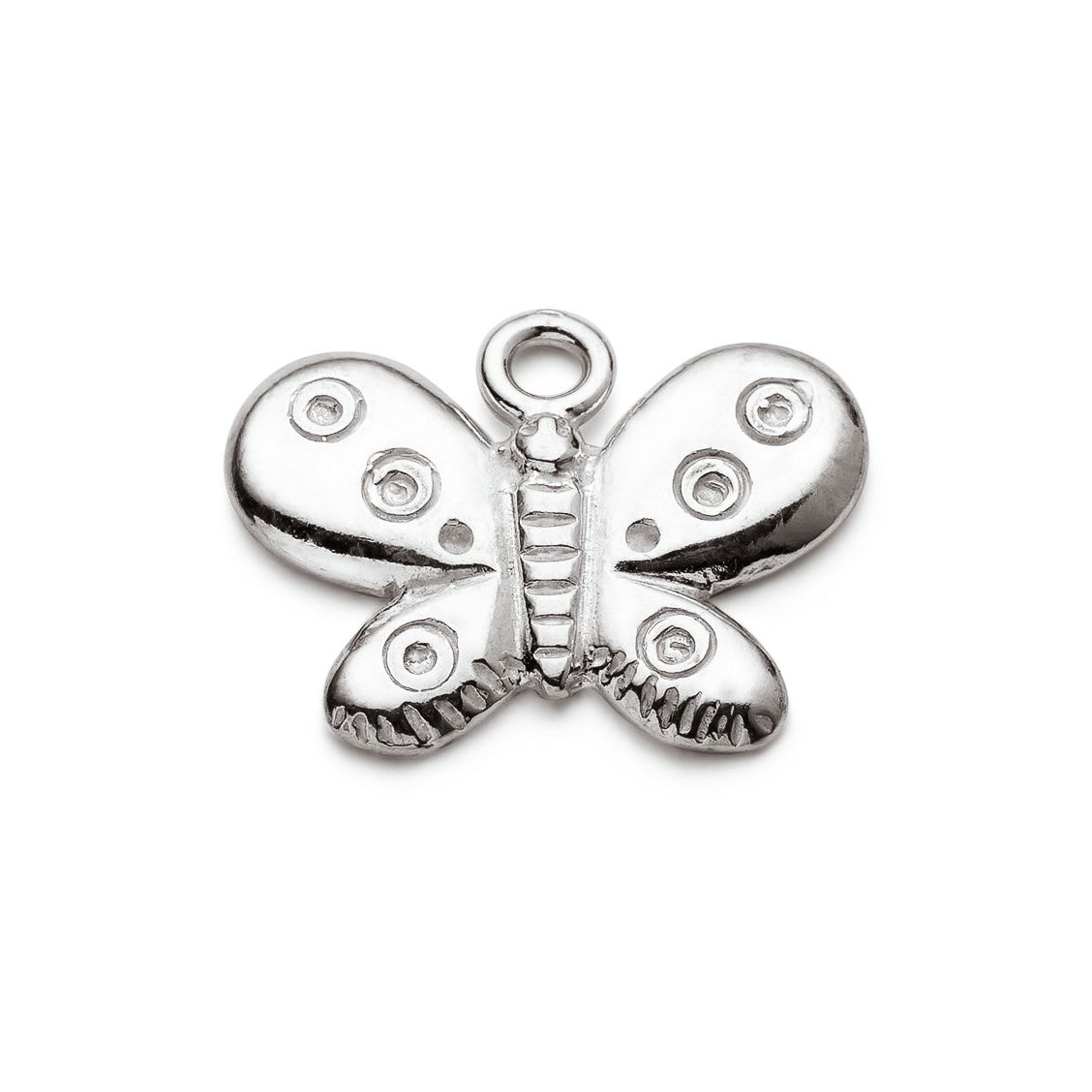 Many believe that butterflies are an omen of good luck, a symbol of protection and freedom. A sign of new beginnings! Adding a butterfly charm to your jewellery is a great way to open yourself up to change, opportunities and transformation.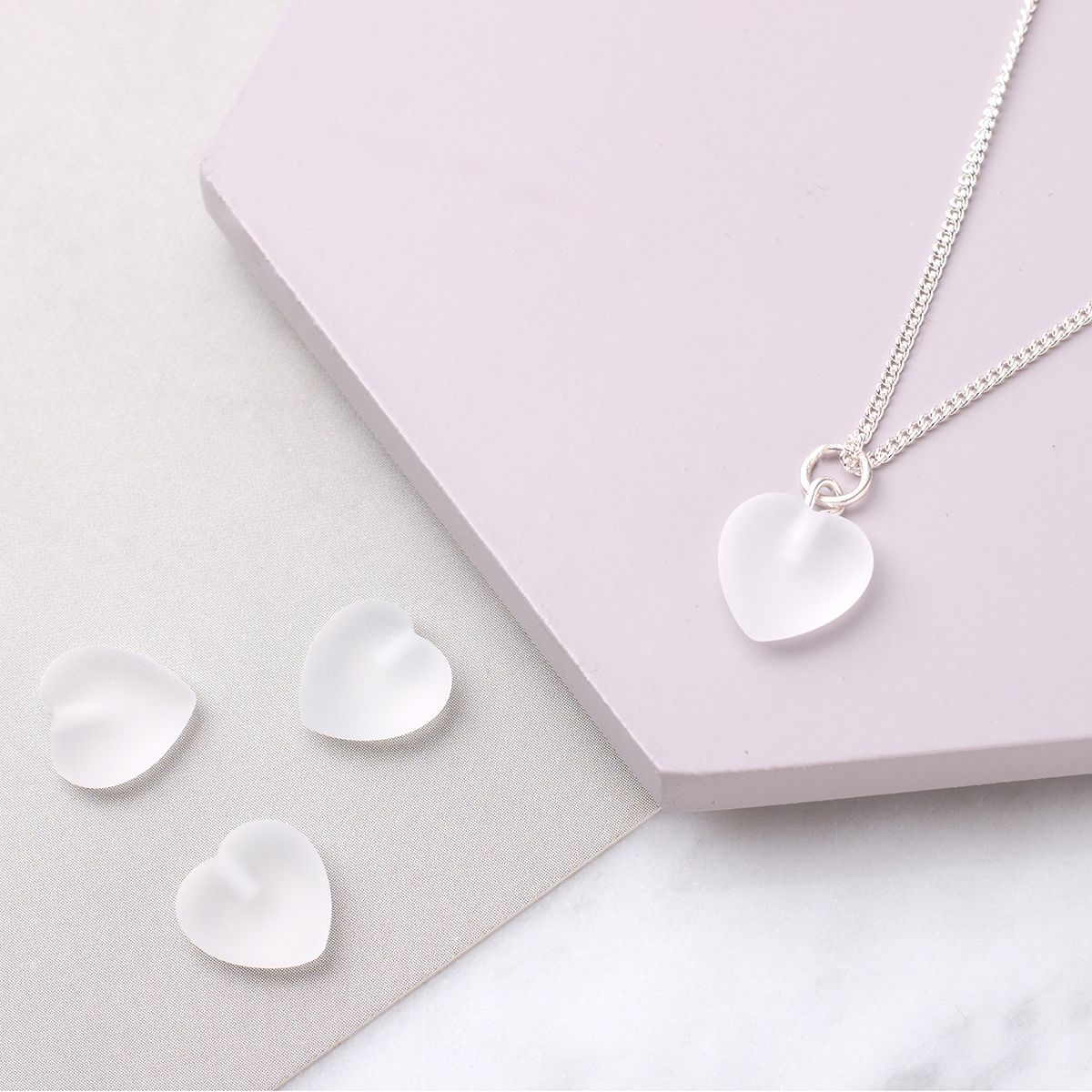 ---
Learn How To Make Charm Jewellery & Shop Supplies With Kernowcraft
---
Shop Jewellery Making Supplies With Kernowcraft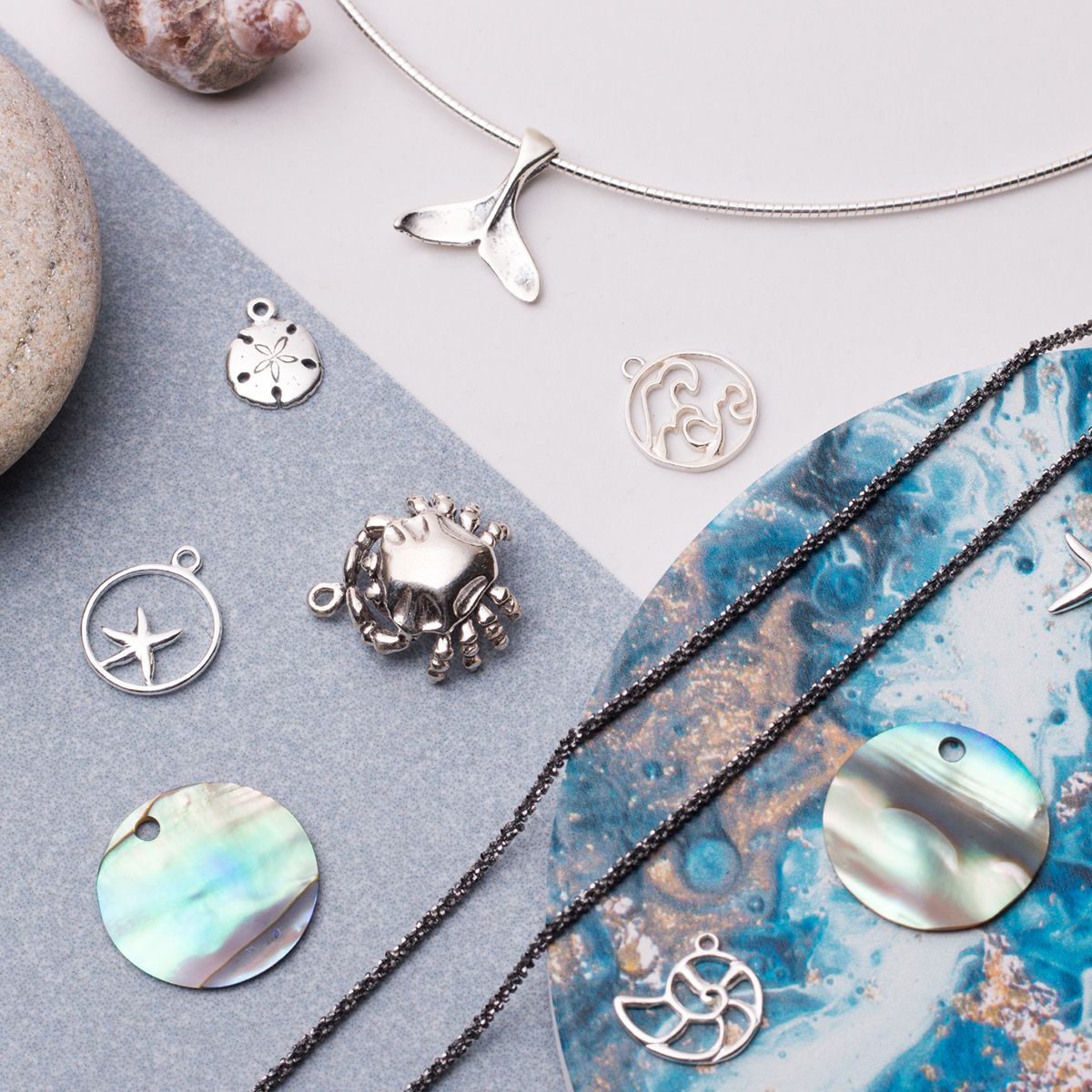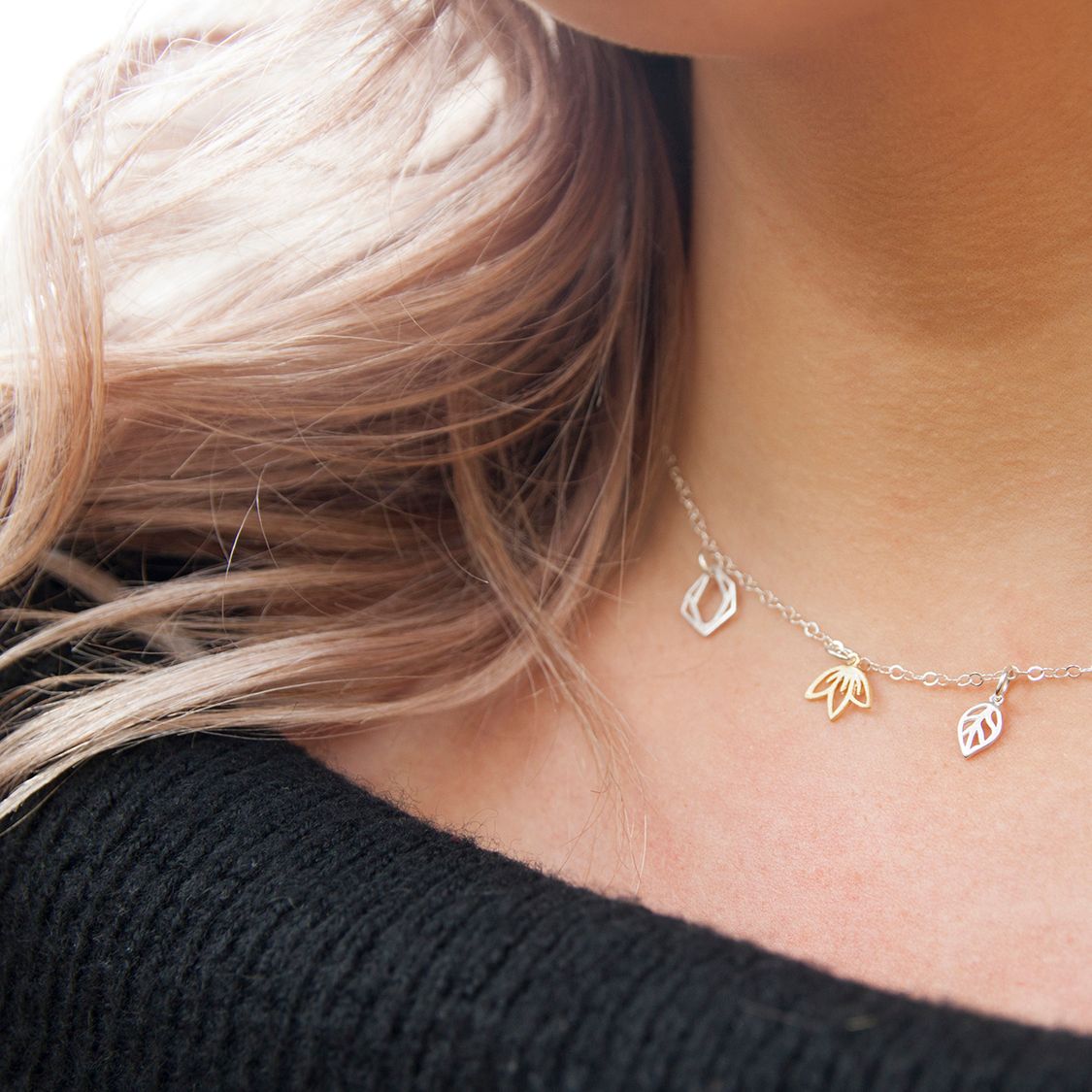 Explore our beginner friendly jewellery making kits, with loads of ideas to create quick and easy handmade jewellery designs. Each kit has online step by step instructions and a handy one click shopping list.