Make Your Own Festival Jewellery
Do you love crystals, charms and statement pieces?
Making your own festival-inspired jewellery couldn't be easier, we're sharing our favourite jewellery making projects below which are perfect for the festival season. Each project is ideal for beginners too.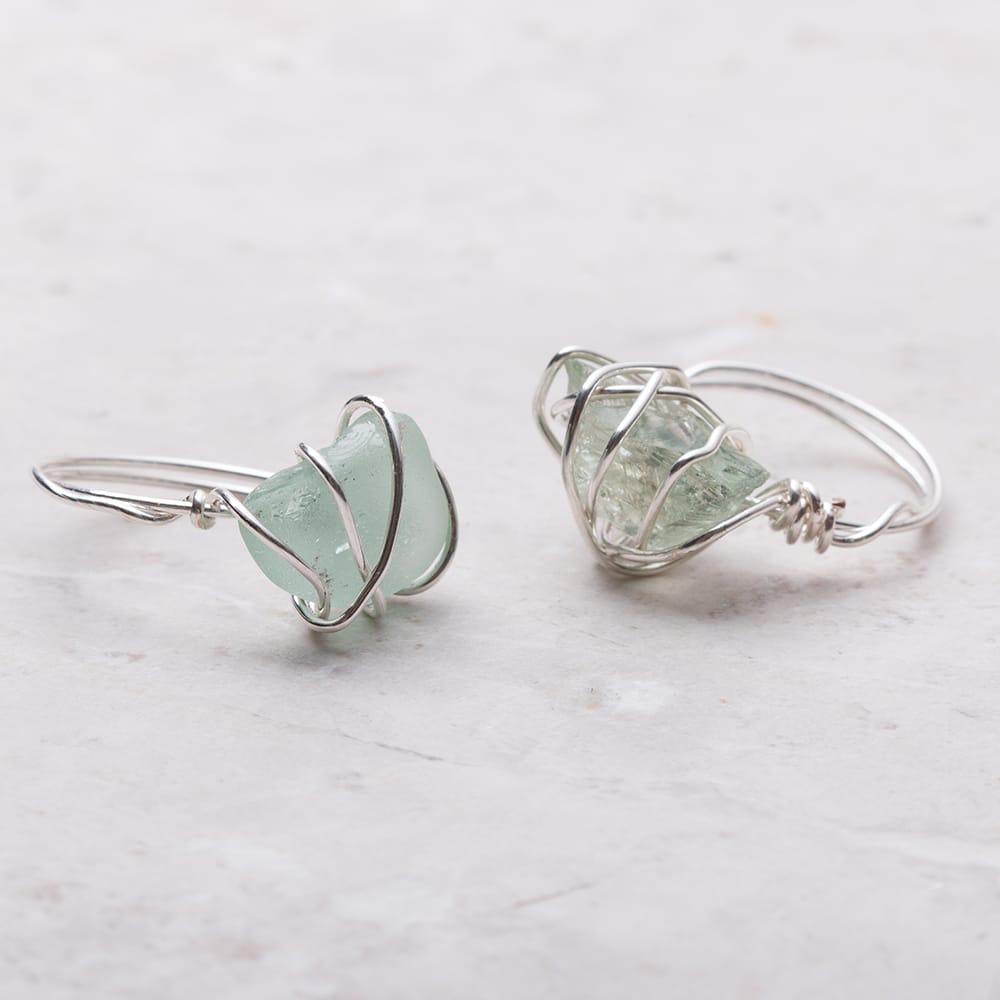 Wire wrapping is a great way to create boho inspired designs! We've used this technique with a range of irregular shaped stones and pieces of sea glass. All you need is some round wire and a few tools to complete the look. Follow our tutorial with step by step photos and give it a go!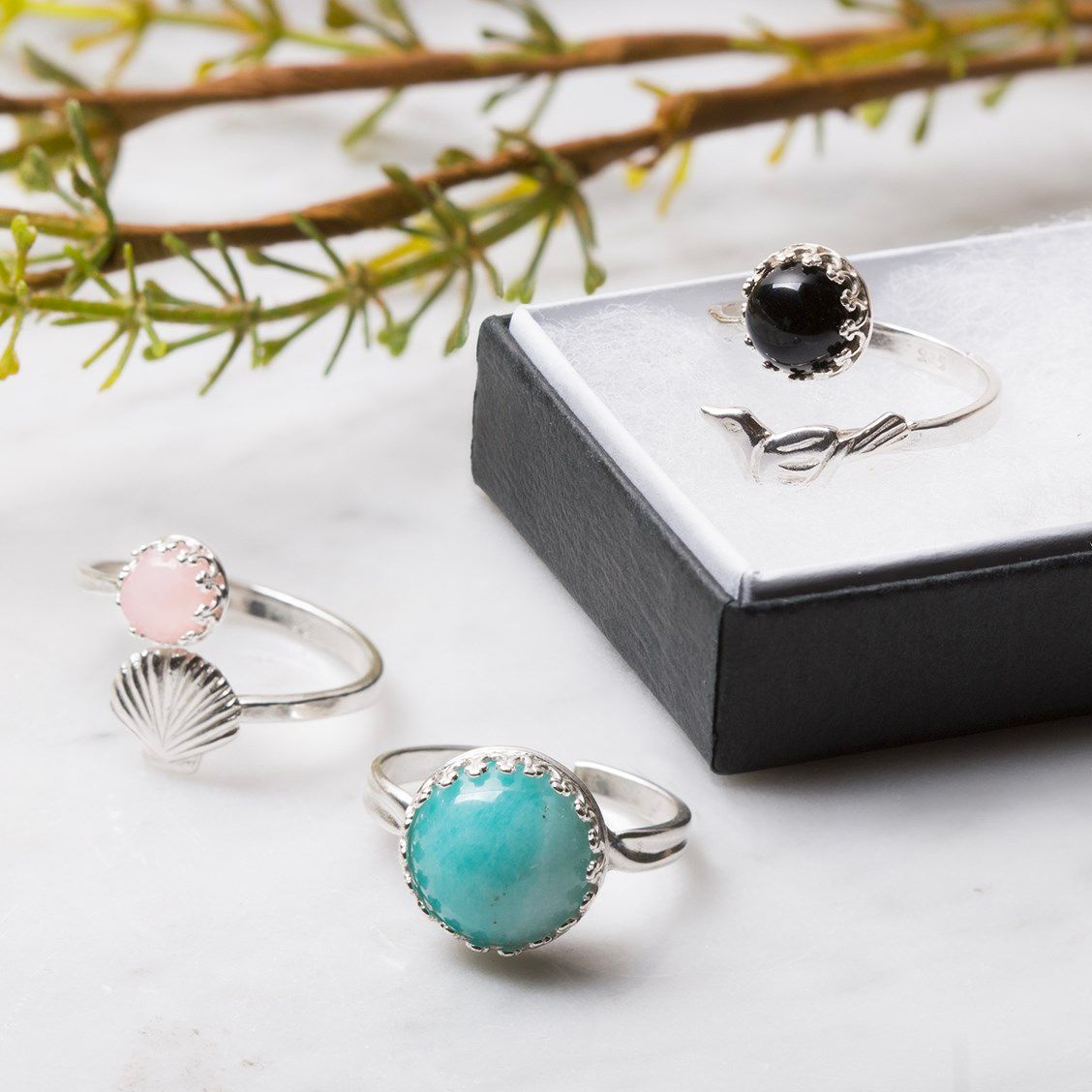 Our ring settings are perfect if you're a jewellery making beginner. Simply choose your favourite ring setting and combine with your favourite gemstone for a quick and easy design.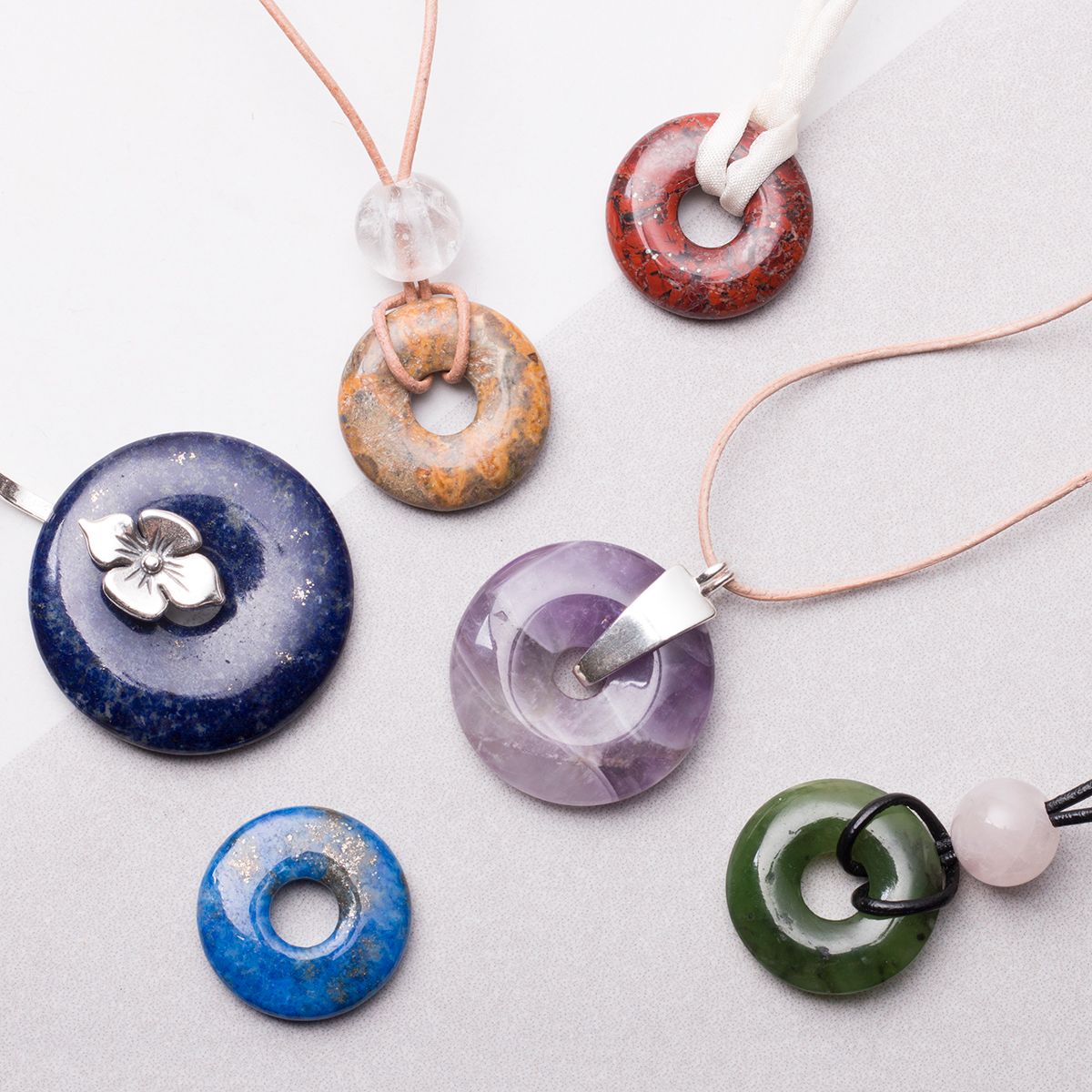 We absolutely love using gemstone donuts. They are so easy to use for creating fun and colourful designs. They have a hole in the middle, making them simple to combine with your favourite beading thread or donut bail.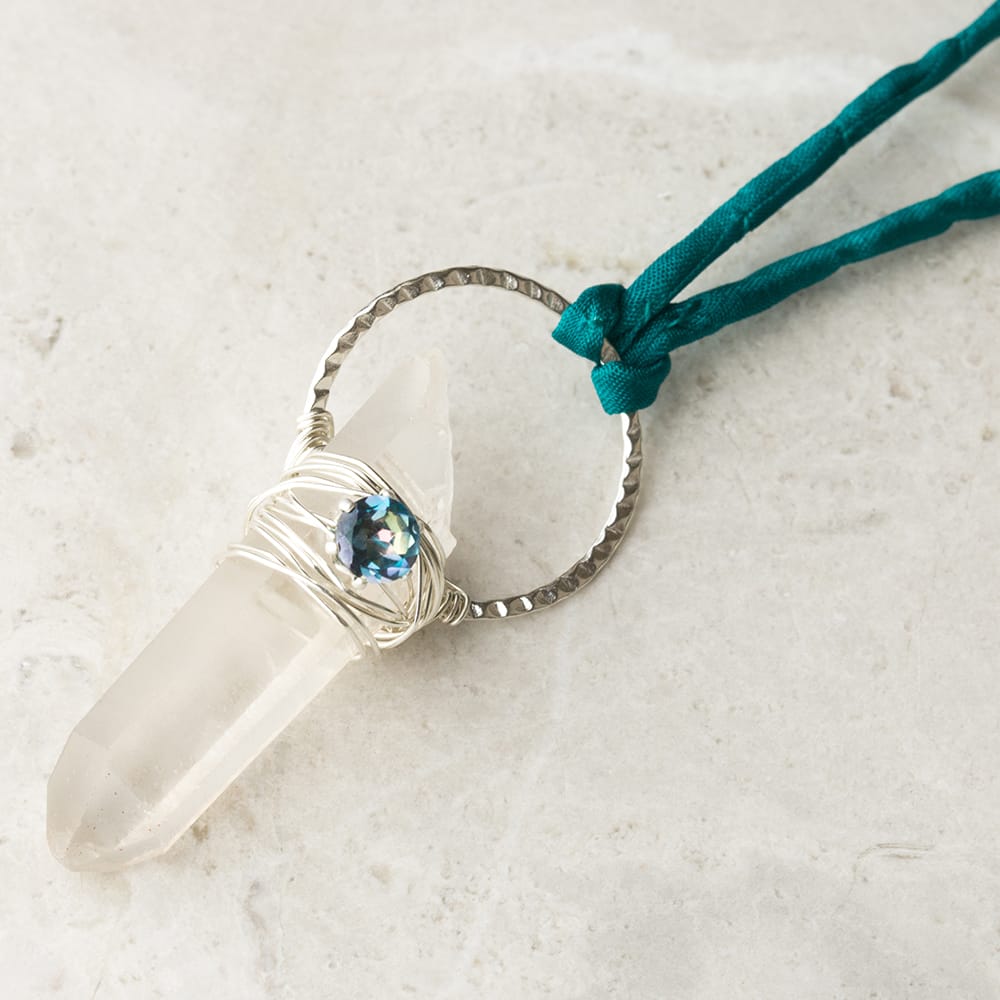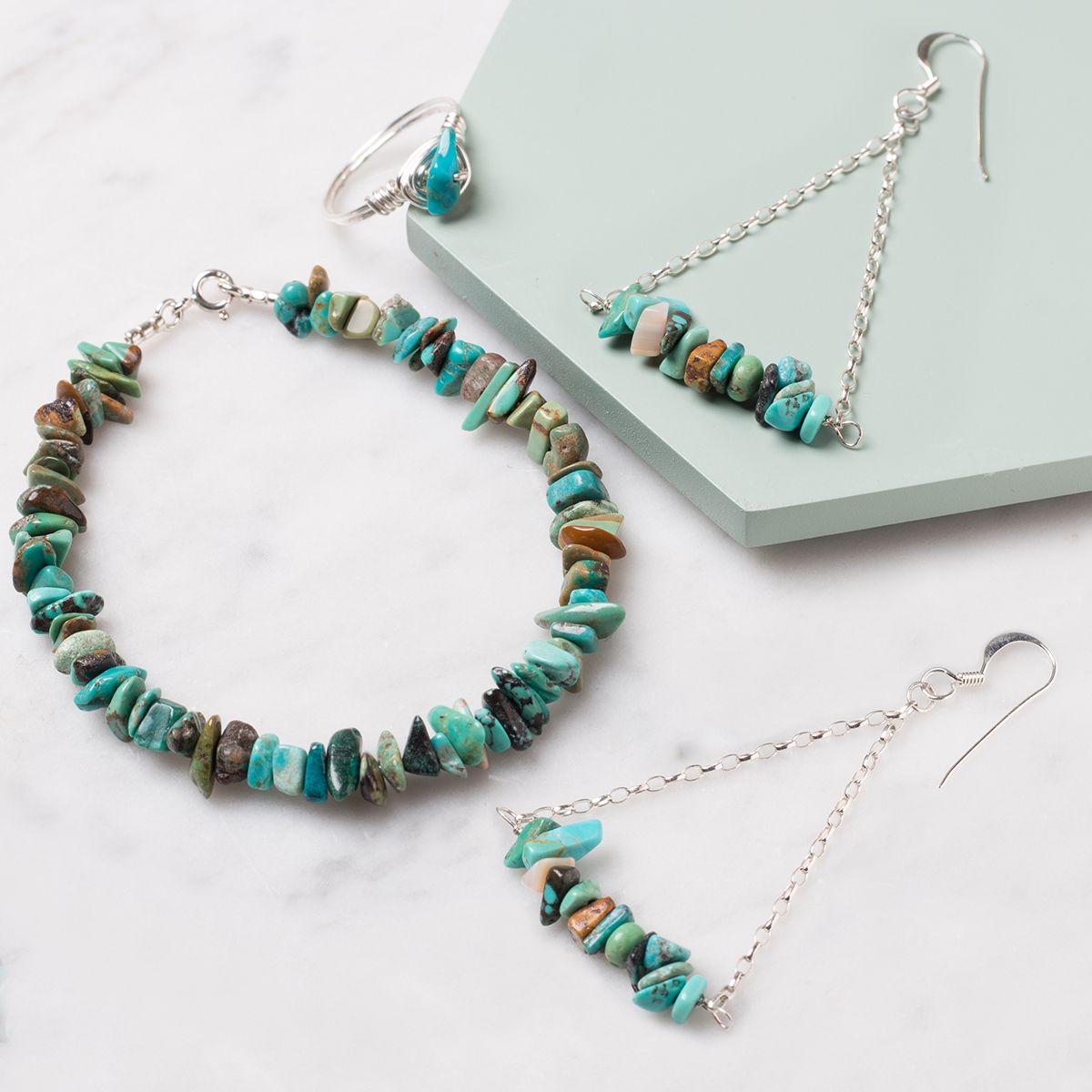 If you love the look of rough and unique gemstone jewellery, you'll love these gemstone chip beads - available in a variety of gemstones.
This project uses our popular memory wire which is hard and holds its shape, making it ideal for creating a 'stacked' bracelet effect. Watch our video tutorial to see how easy it is to use your favourite beads to create a bold and statement design.
Crystal points are the perfect choice for festival accessories! We have a lovely range available which are great for creating necklaces and earrings with. Watch our video tutorial showing you how to turn a crystal point bead into a necklace using a simple wire wrapping technique.
Tassel jewellery is so popular right now but did you know that they are so simple to make? Our video shows you how to make your own mini tassels which can be incorporated into your jewellery designs.
5 Tips On Creating Festival Jewellery
Layer and stack
When it comes to festival jewellery, less is definitely not more! Create jewellery that can be easily layered and stacking rings that compliment each other. It's all about going over the top and rocking the look with confidence!
Go big and bold
This is your chance to go outside your comfort zone and experiment with big and bold designs. Whether that's chunky rings, bracelets or necklaces! Our unique boulder opals, natural turquoise and rough gemstones give you the perfect chance to use more techniques and make statement pieces.
Be colourful
Festival season hits in summer, which means the brighter the colour the better! Use a pop of colour in your designs or use a variety to really make them stand out. Or why not go gothic, with dark yet mesmerising designs - scroll down for our popular choker necklace featuring our black agate gem.
Use charms
Here at Kernowcraft we have a whole selection of charms which are perfect for festival season. They are a great addition to any piece of jewellery, dangle them from a bracelet or add them to a necklace!
Get creative
This is your chance to use techniques you have never used before or simply add a brand new selection of jewellery into your shop! Chokers are really in this season, so why not step out of your comfort zone and get creative making a beaded design? Arm cuffs, anklets and hand chain harnesses are also on trend - so, what will you create?
Shop All The Jewellery Making Supplies You Need With Kernowcraft