4 Ways To Use Gemstone Donuts
Gemstone donuts are so easy to use for creating fun and bold jewellery designs. They are donut shaped, with a hole in the middle which makes them really easy to hang from threads or to wire wrap.
At Kernowcraft, we have a range of gemstone donuts to choose from including labradorite, lapis lazuli, amethyst and jasper in a range of sizes to suit your needs.
Below, we show you some simple beginner's friendly designs using gemstone donuts including how to use donut bails, how to create an instant necklace and how to wire-wrap them to create a bangle or earring drops.
Have a questions about our gemstone donuts? Get in touch!
Watch Our Gemstone Donut Jewellery Making Tutorial Below
1. Use A Gemstone Donut Bail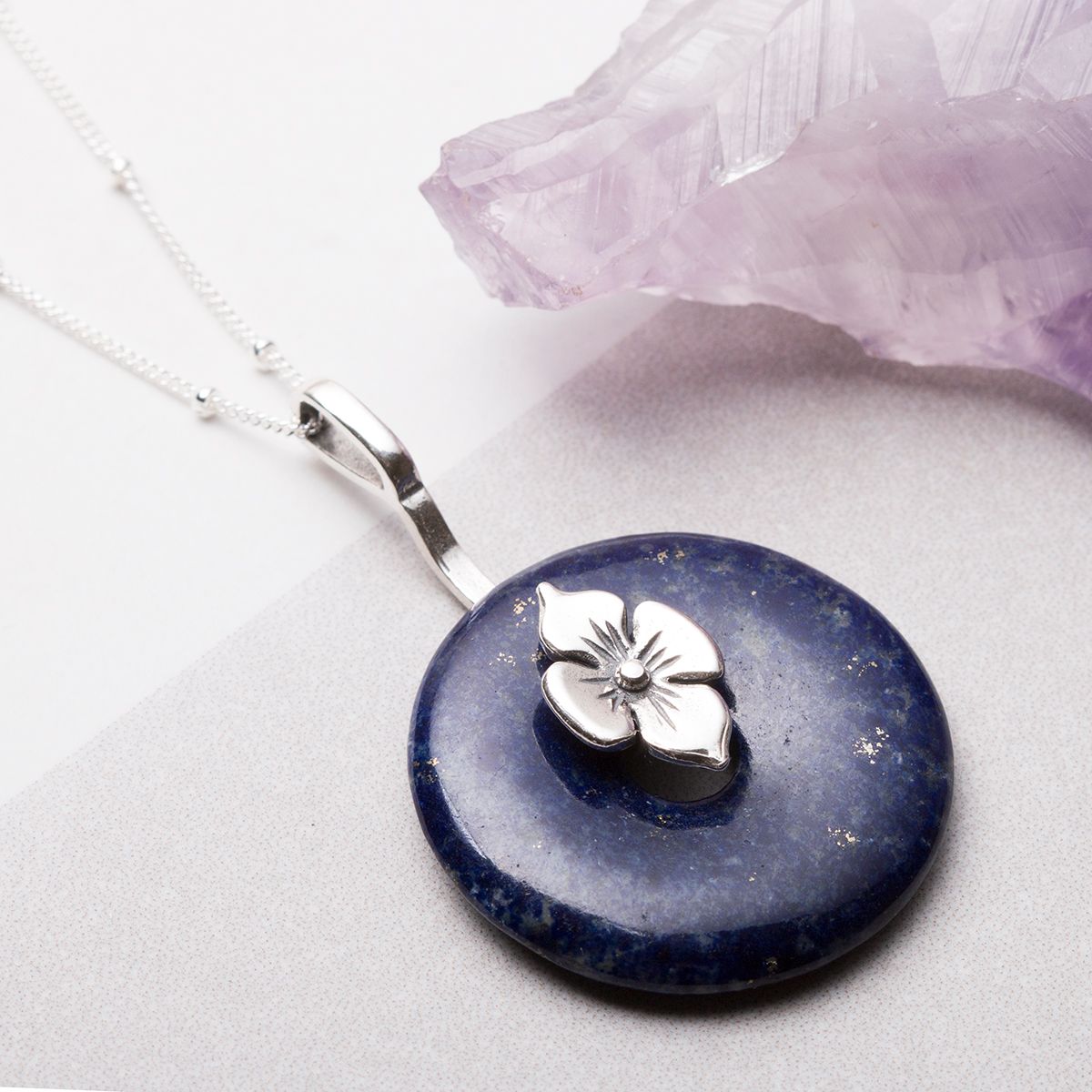 Bails are a popular choice when it comes to using donuts that are 25mm or larger. They are so simple to use - all you need to do is push the donut gently over the top of the holder to sit behind the flower design and then attach your favourite thread.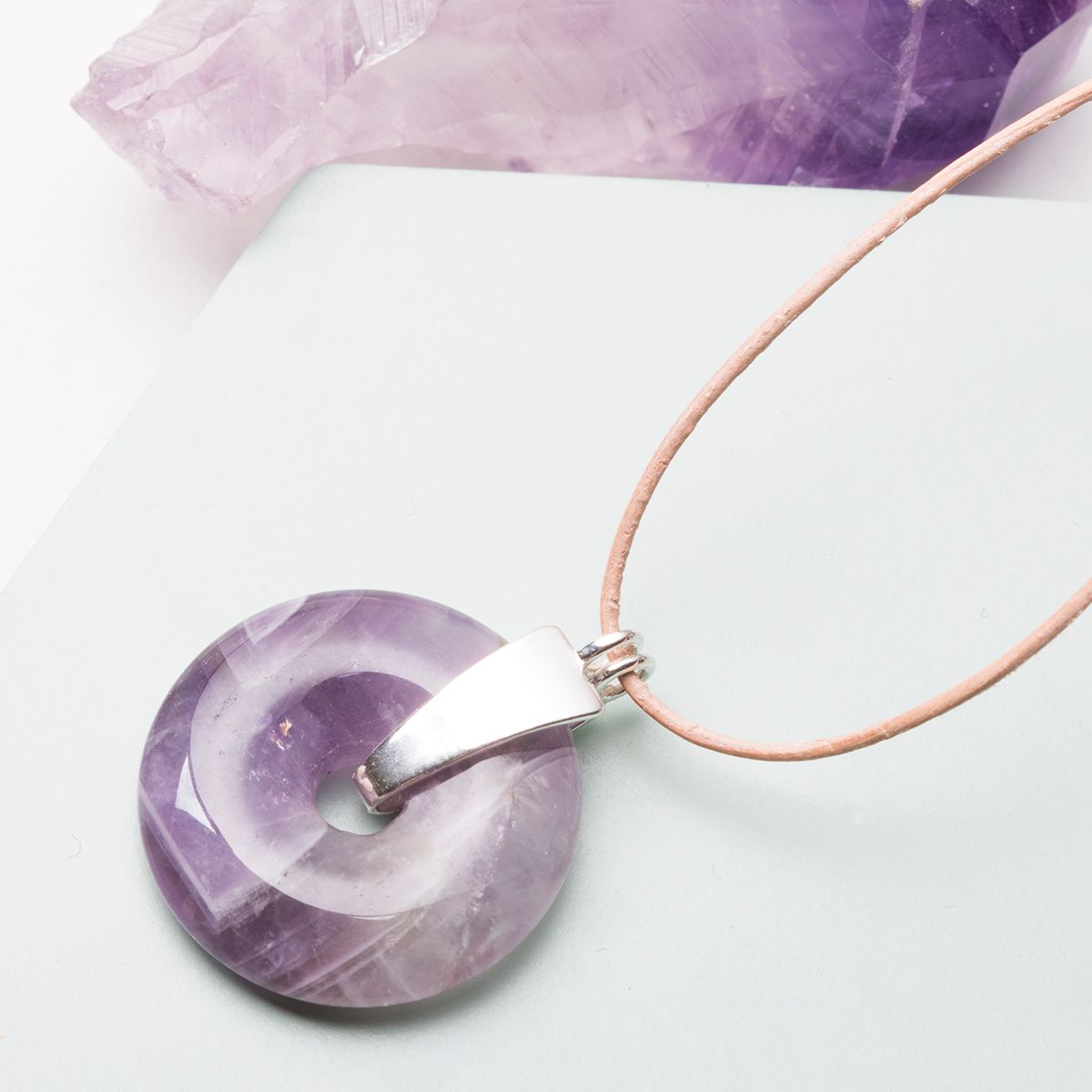 This bail is also a great choice for a minimal design, allowing your gemstone donut to take centre stage! This bail will fit 25mm & 30mm donuts. Open the top of the holder by gently pulling the ends apart (pulling the holder not the loops) and insert the donut and close until the loops line up. Attach your chosen thread and your design is complete.
2. Attach To A Thread To Create A Necklace
Creating a necklace may be easier than you think! With gemstone donuts, it's so simple - all you need to do is choose your favourite thread, fold it in half and push the folded end through the gemstone donut, then thread the ends through so the donut hangs from the middle of the cord. In some of the projects below, we have threaded on one of our large holed beads to add something extra.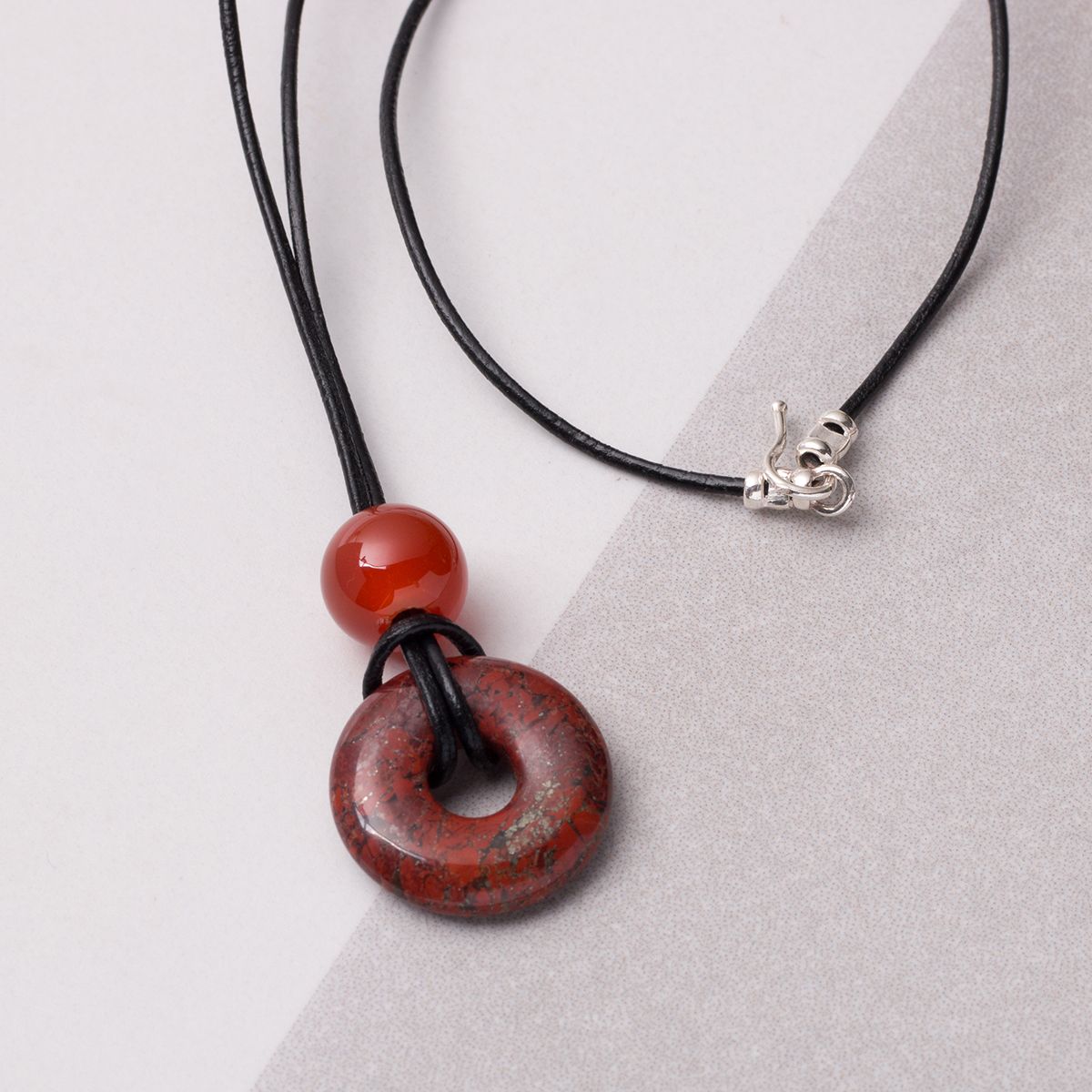 We've used a simple technique to use a cord to create a necklace using a donut, added a large holed bead and completed the design using a crimp with hook fastening.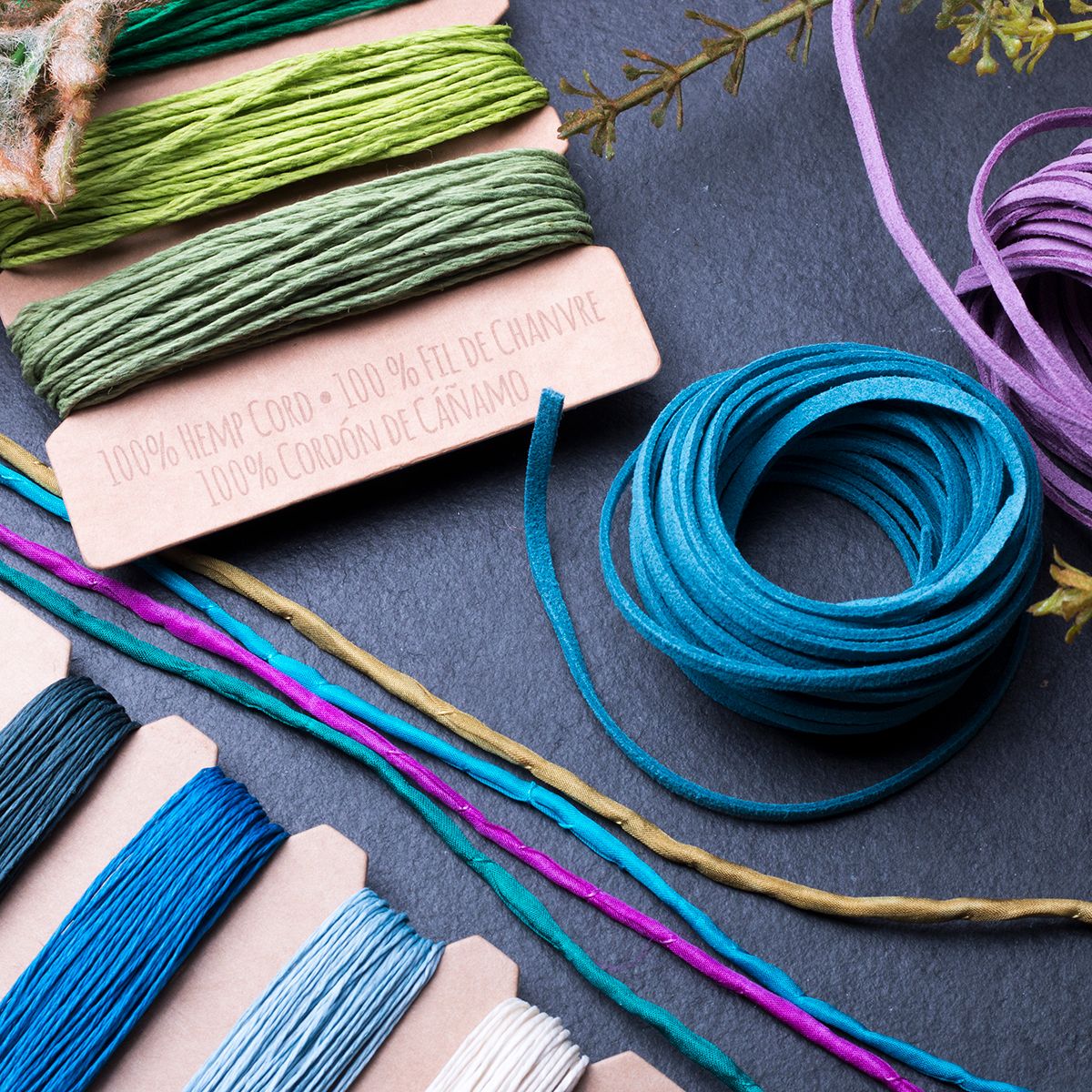 We have a large range of bead stringing threads and accessories to get you started in the world of beading.
Whether you are looking for super strong threads such as fireline, leather cord and thong or beading wires we've got a wide range of bead stringing products to choose from.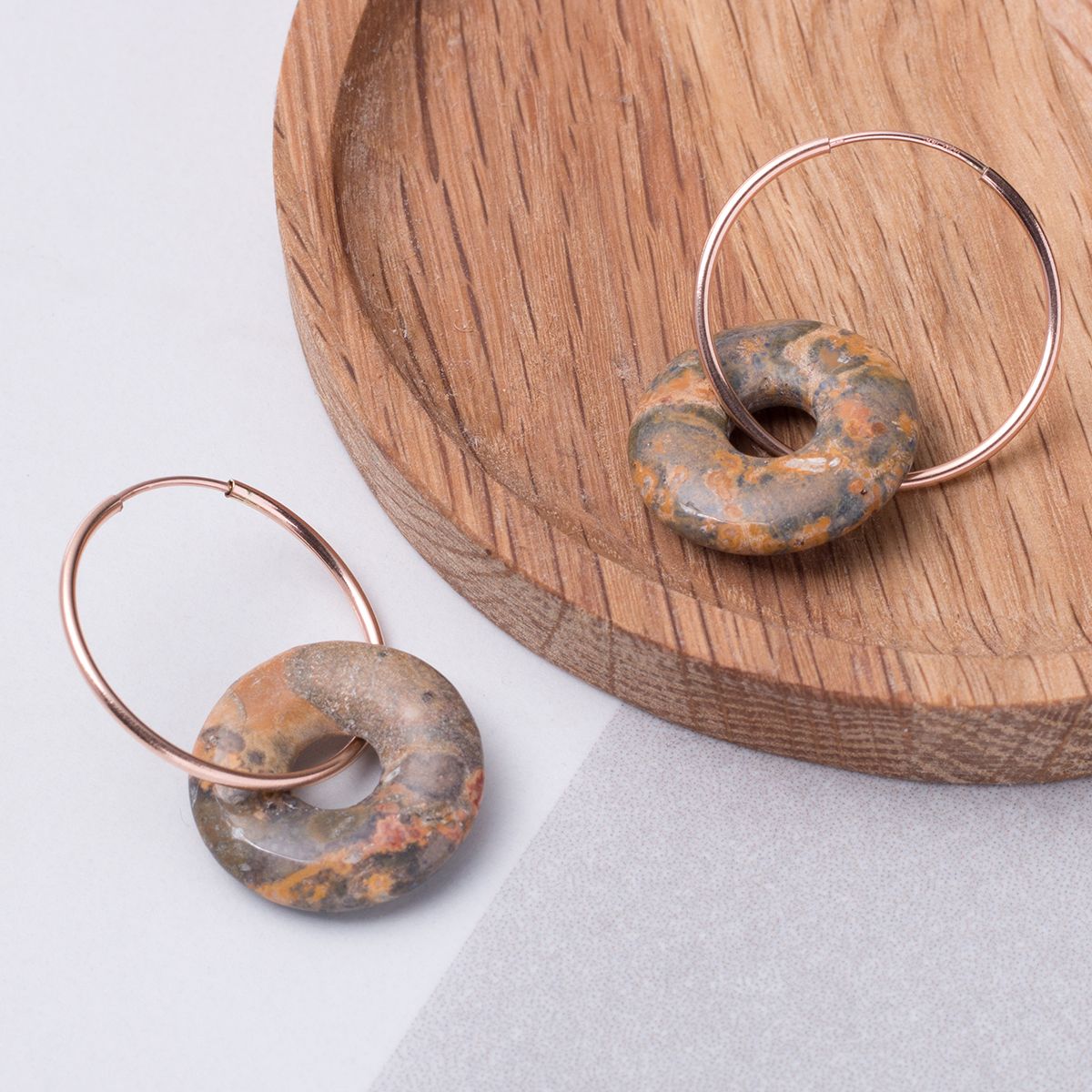 Our rose gold and sterling silver earring hoops can be used for a variety of jewellery designs. Whether you want to hang charms, beads or gemstone donuts - the choice is yours!
4. Wire Wrap Gemstone Donuts
Wire wrapping is such a popular jewellery making technique and allows you to get creative as the possibilities are endless. You can use beads, cabochons, crystals, charms and donuts to create an array of designs with limited tools and without the need to solder your work.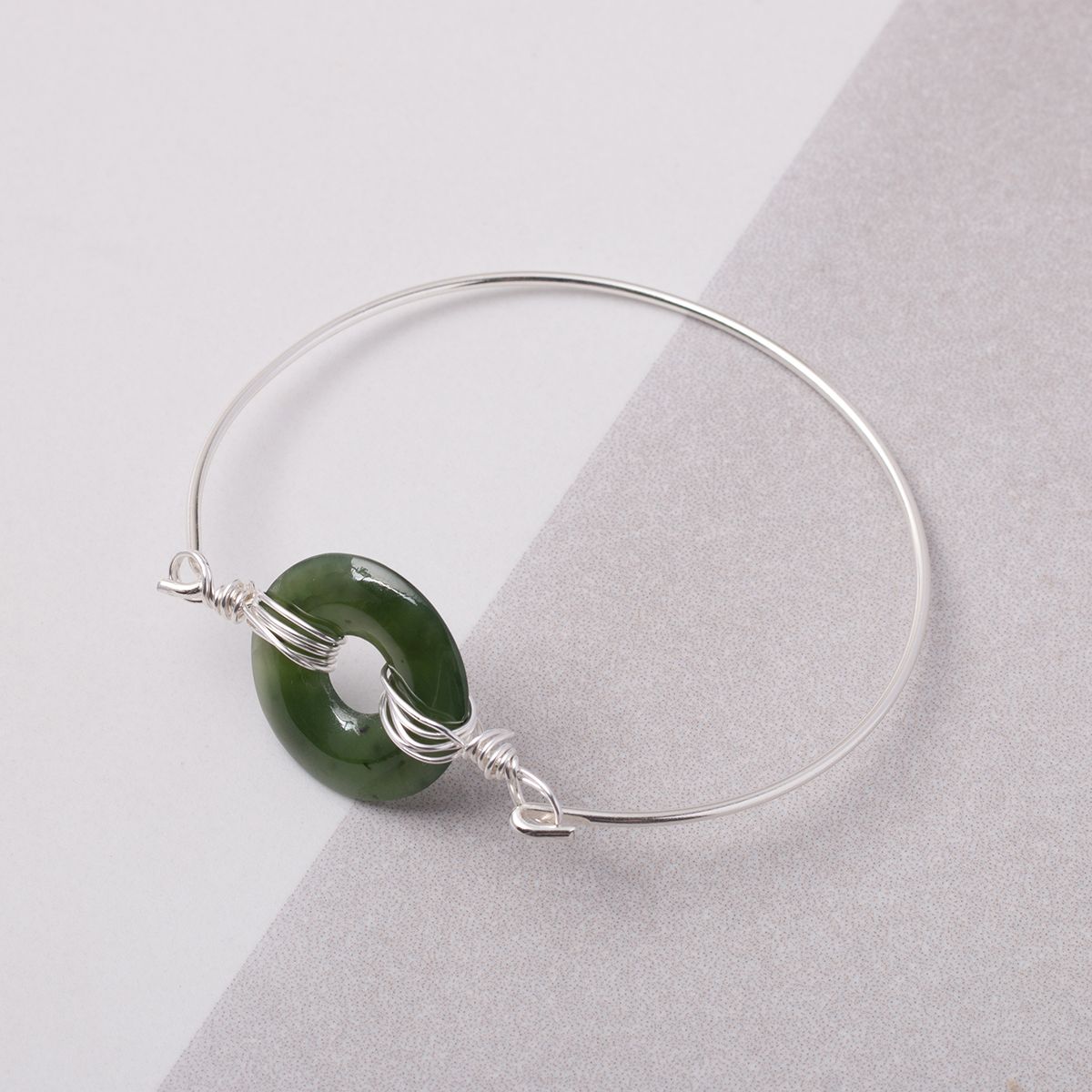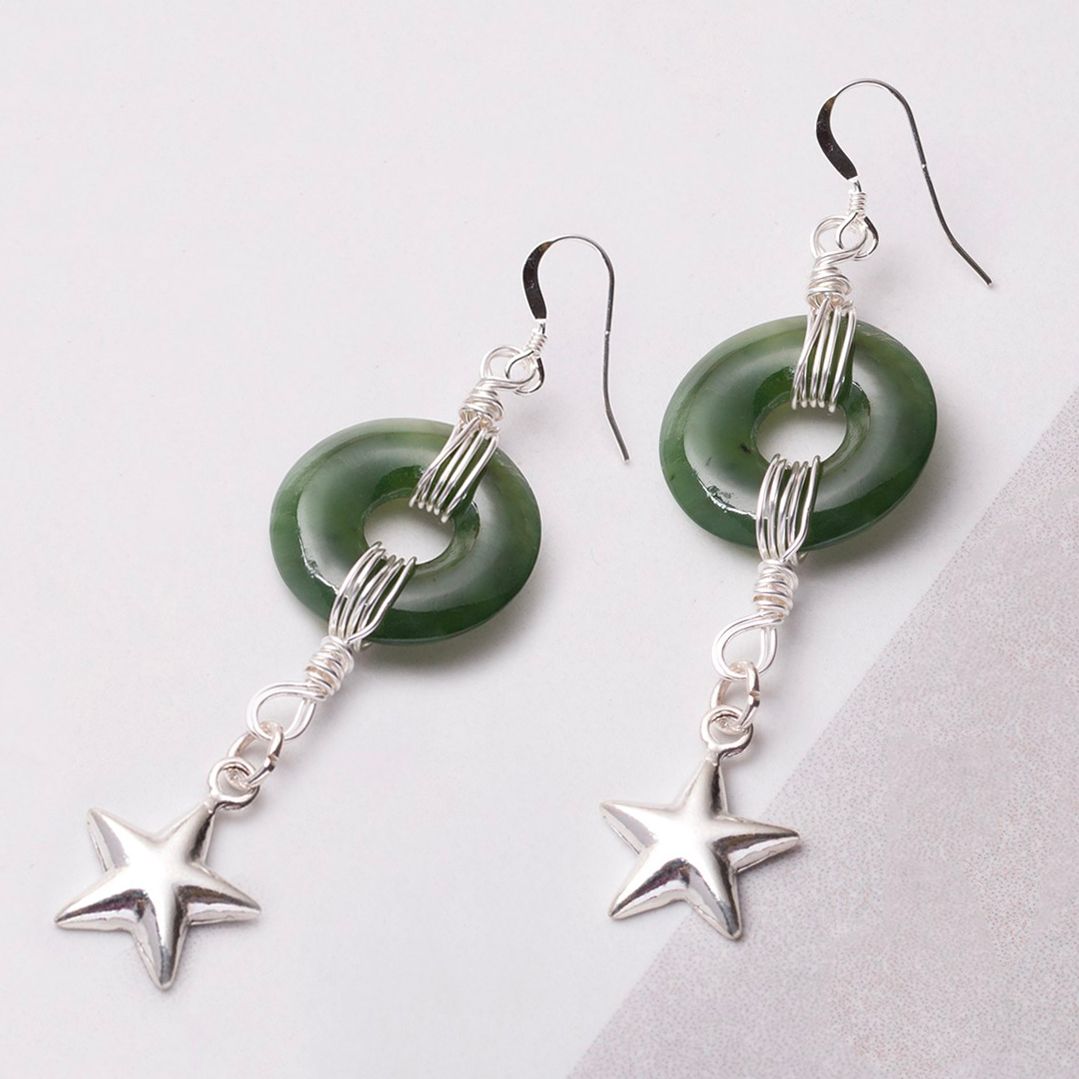 Here's another example of how you could used a wire wrapped gemstone donut.
Instead of attaching to a bangle, why not hang them from earwires and attach a charm for some gorgeous earring drops.
Feeling inspired?
Have a go for yourself and get creative with different threads and wire-wrapping techniques! Find all the jewellery making supplies you need online, including our wide range of stunning gemstone donuts.
Share your designs with us on Facebook, Instagram and Twitter - don't forget to use the hashtag #Kernowcraft for a chance to feature.
The products used in these projects are suggestions to inspire you. Products used were compatible at the time of making but do be aware that stocks can vary, so do use your own judgement as to the compatibility of each item when making.
---