8 Reasons You Need A Bead Board
Lay out your design & make any changes
A bead board is used to lay out your designs and make any changes easily before you string them. Being able to see how your design will look makes such a difference and speeds up the design process for you. It's also great if you want to make matching necklaces and bracelets!
Get colour combinations right
Bead boards are usually a grey colour, making it easy to see your chosen beads. This is beneficial as it ensures that you won't confuse your important colour combinations during the design process.
Use the measurement guide to work out lengths
You will find measurements on the board, with inches on the outside and centimetres around the inside, ensuring that you get the exact measurement correct for your designs. This is especially handy if you're adding decorative elements which need to be spaced evenly.
Easy to do multiple thread designs
If you love creating multiple strand designs, our bead board has 3 U shaped channels which makes it so easy to plan your design and lengths accurately.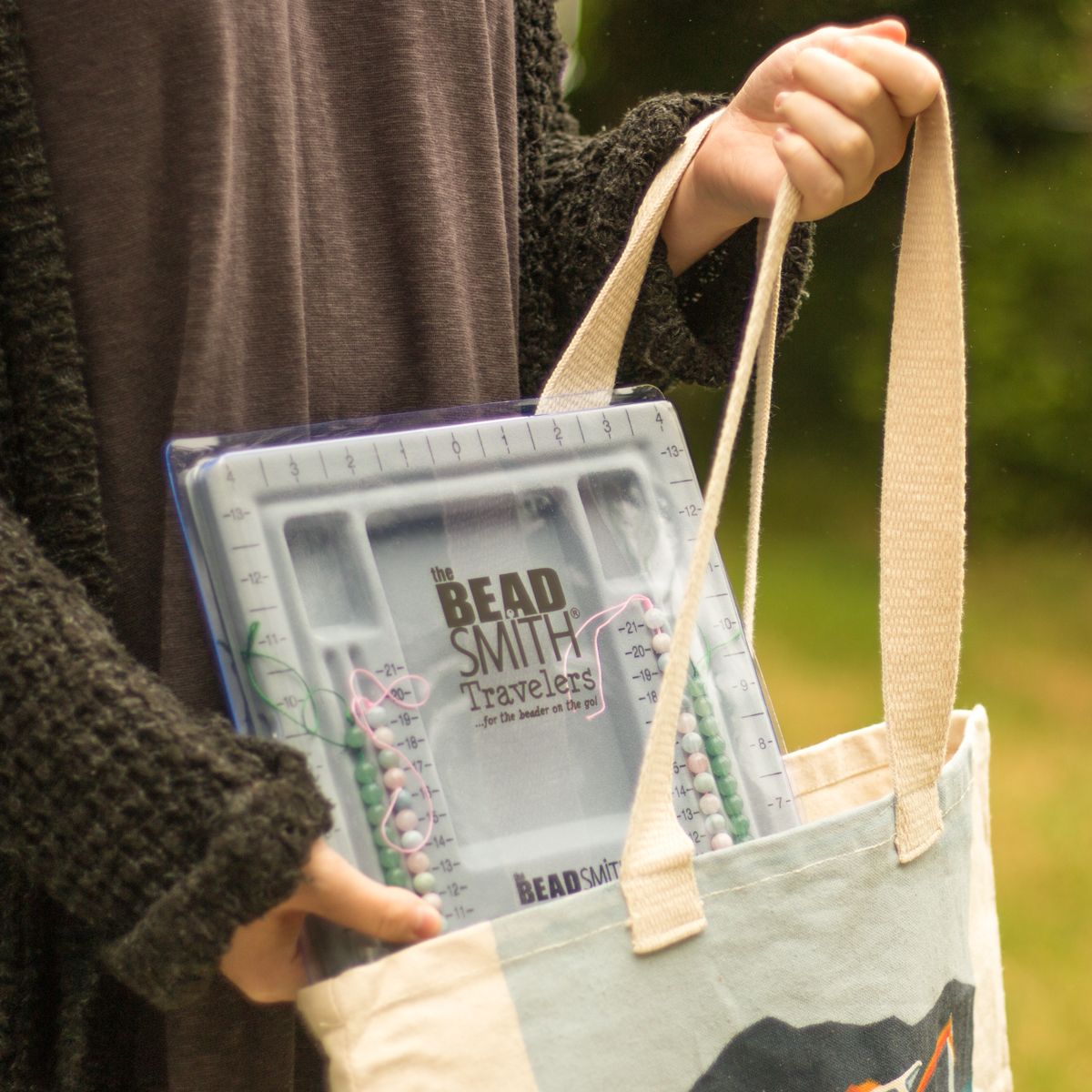 Avoid making mistakes
Having your design displayed within the bead board makes it less likely that you will make a mistake, such as missing a bead or making the wrong measurement.
Keep organised with compartments
Bead boards have recessed sections to keep all your beads and findings organised. This means you can quickly and easily access the supplies you need without the stress of not being able to find it.
Easy to come back to
One of the best things about a bead board is that you can leave it and come back and get straight back into making. Having a lid makes it even better, so you can relax knowing pets, children or even your partner isn't going to knock it over and spoil your wonderful design! The bead board has a flocked surface which prevents the beads from rolling away.
Take it on the go
If your bead board has a removable lid, this makes it handy to take on the go - so you don't have to be restricted to the sofa or your kitchen table! The lid keeps all your beads and findings in place so your design isn't lost.
Shop Supplies With Kernowcraft...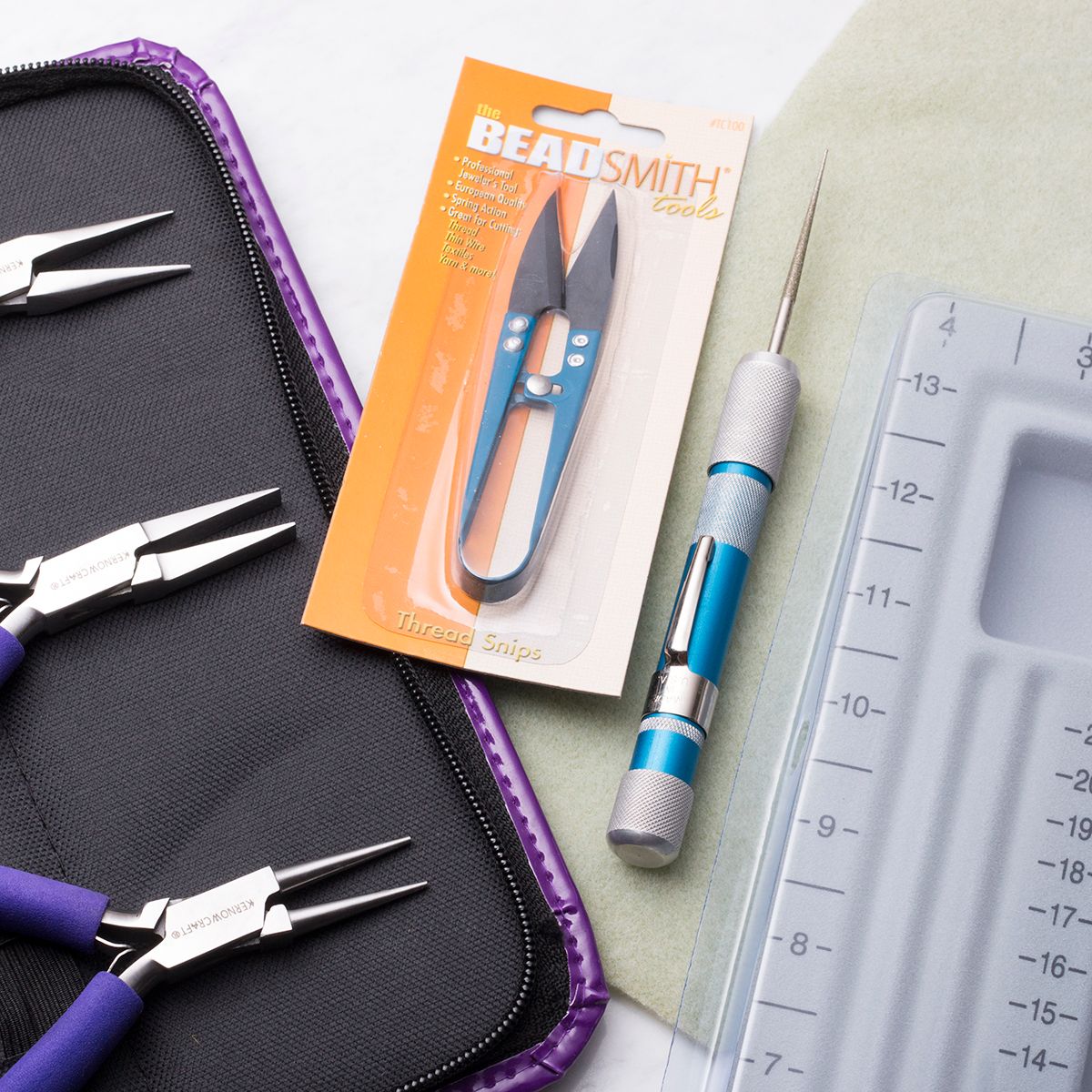 Explore our range of beading tools including pliers, bead mats, beading needles, the trusty bead reamer and other brilliant tools to help you create beaded designs.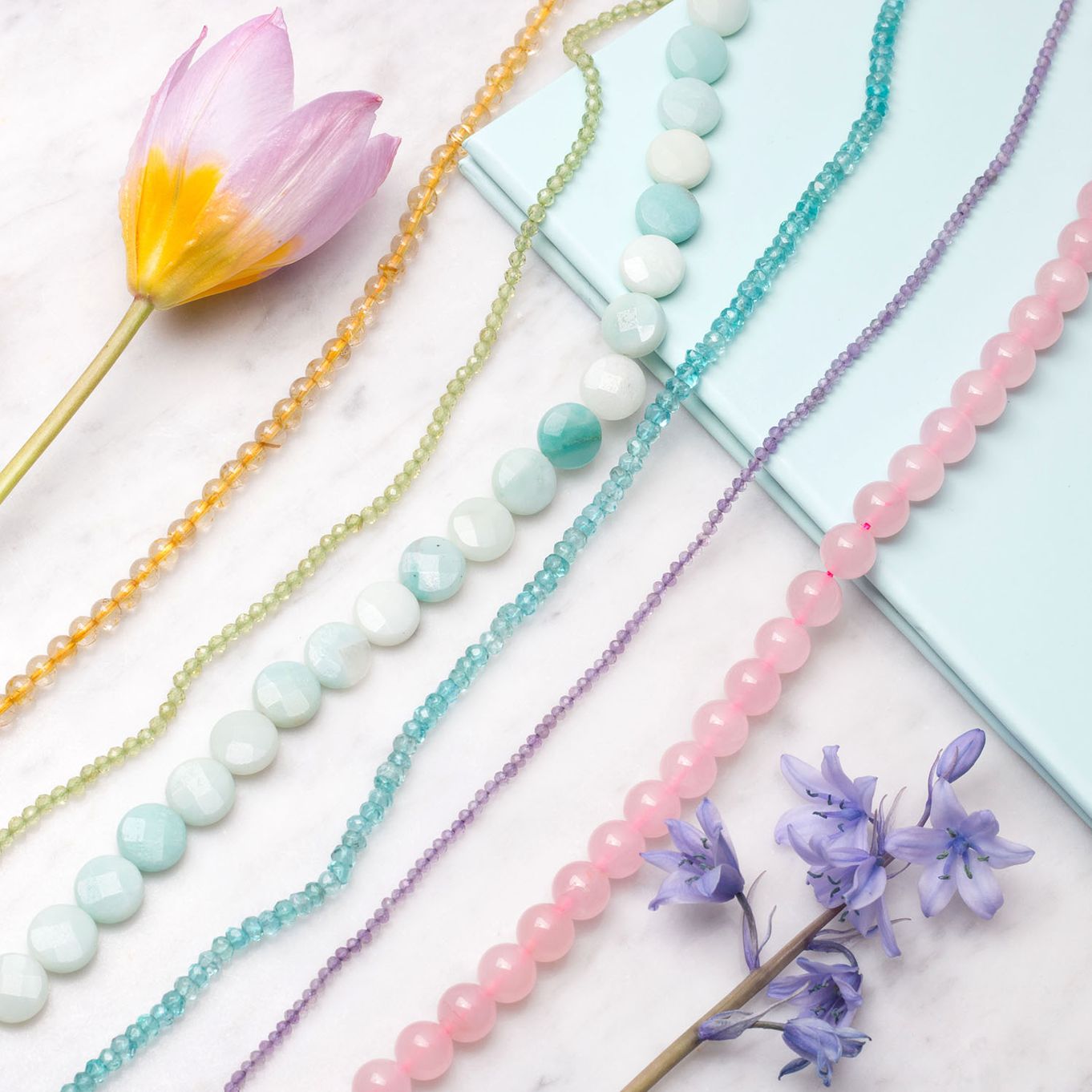 At Kernowcraft, we stock a huge range of high-quality gemstone beads. Whether you're after sparkling rondelles, round beads, potato or rough nugget beads...
We have so many different shapes and sizes to choose from in a range of gemstones.