Types Of Clasps For Jewellery Making
Not only is a clasp an essential piece to fasten your bracelet and necklace designs, your choice of clasp can completely change your design.
There are so many jewellery making clasps to choose from and in this guide, we talk you through the many styles you can choose from.
It's important to always take into consideration the overall design, for example - if you have a minimal necklace featuring one bead it will probably look better using a minimal clasp such as a bolt ring. If you choose to make a heavy design featuring lots of beads, you may want to add an extra dimension to the design and help make sure it's secure with a toggle clasp.
Explore our favourite clasps for jewellery making below and shop all the supplies you need for your handmade jewellery online with Kernowcraft.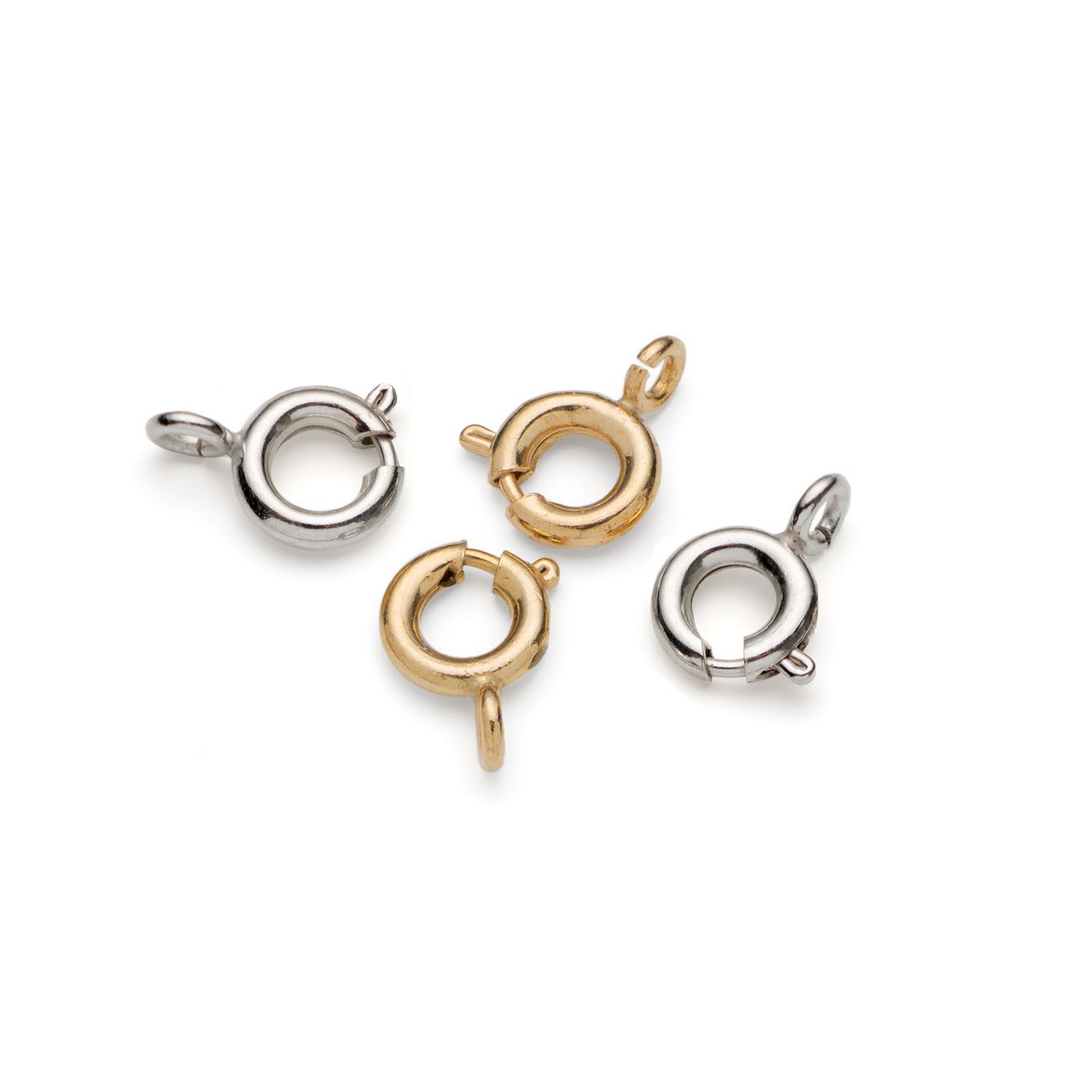 Bolt rings are one of the most popular choices for clasps as they are a simple and budget friendly way to finish your designs, simply push down on the lever to create an opening to attach a jump ring. At Kernowcraft, we have a range of bolt rings to choose from in sterling silver, plated and 9ct gold - plus many of our ready made chains have bolt rings already attached.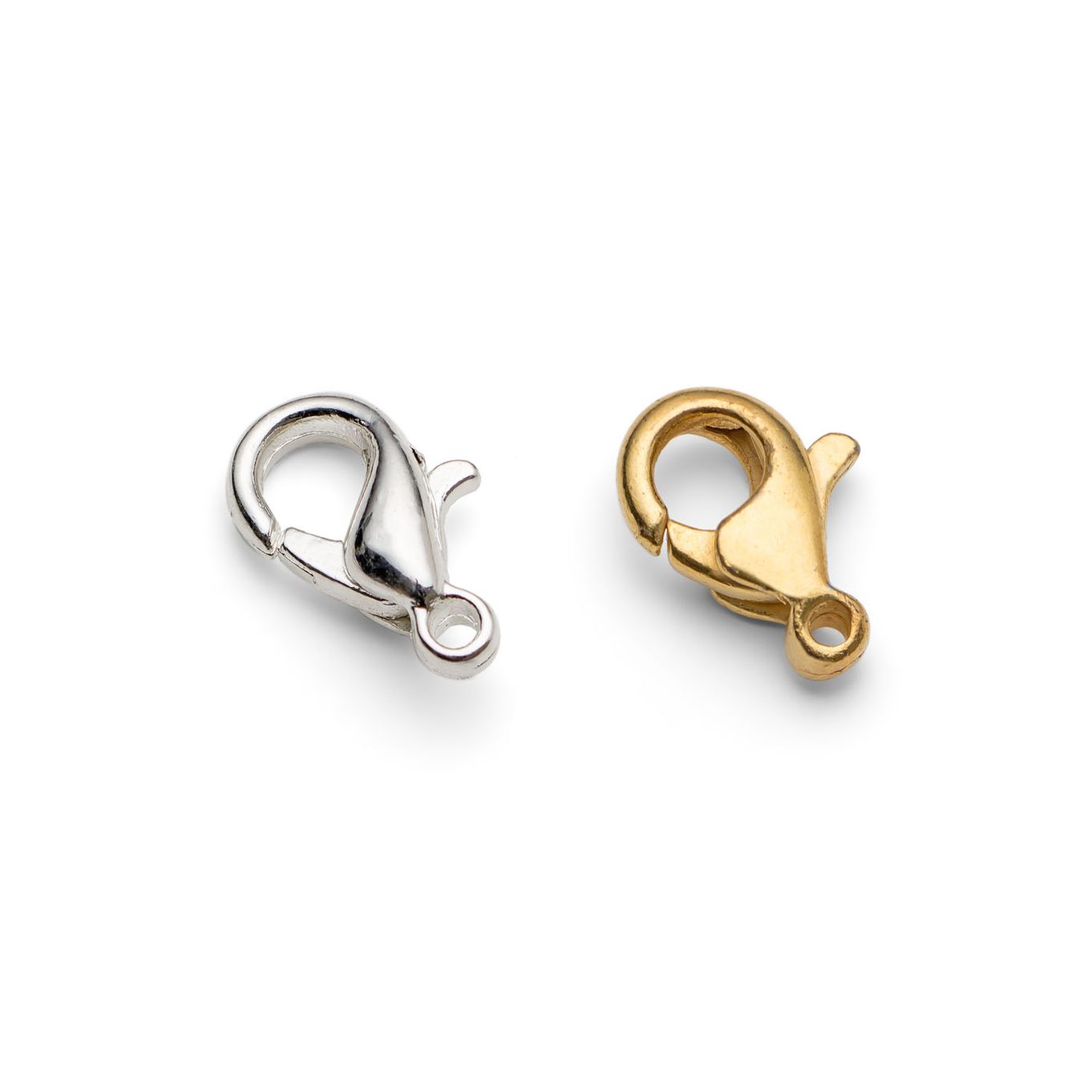 A lobster clasp is also a popular choice and works the same as a a bolt ring however it gets its name due to the resemblance to a lobster claw. They are more sturdy than a bolt ring and are a good choice if you are design is heavier and in need of more support. Find plated, sterling silver, 9ct gold lobster clasps with Kernowcraft.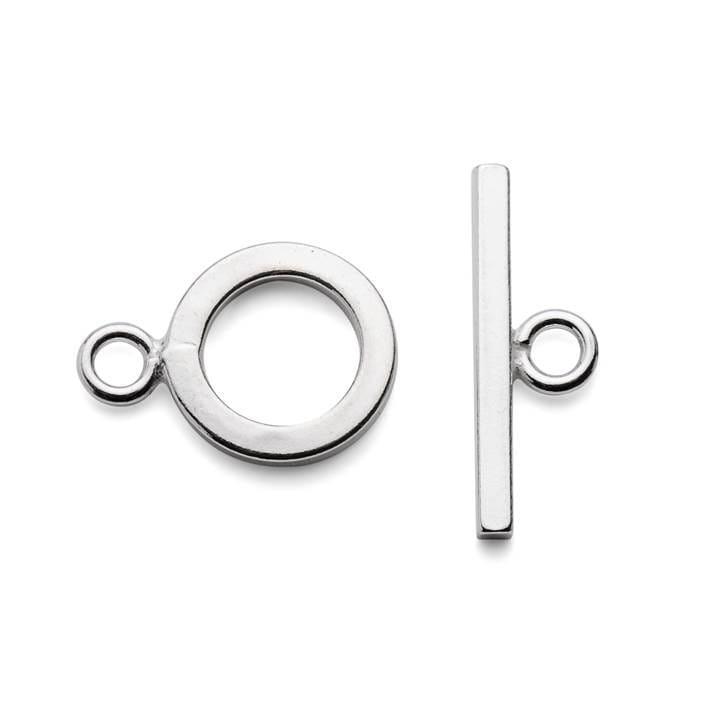 A toggle clasp is great if you're after that extra design element for your piece of jewellery and can support designs that are heavy. It consists of two parts, a component with an open centre and a bar which connects together to fasten the necklace or bracelet. These are really popular as they are really easy to use. Choose from our wide range of sterling silver toggle clasps for your designs.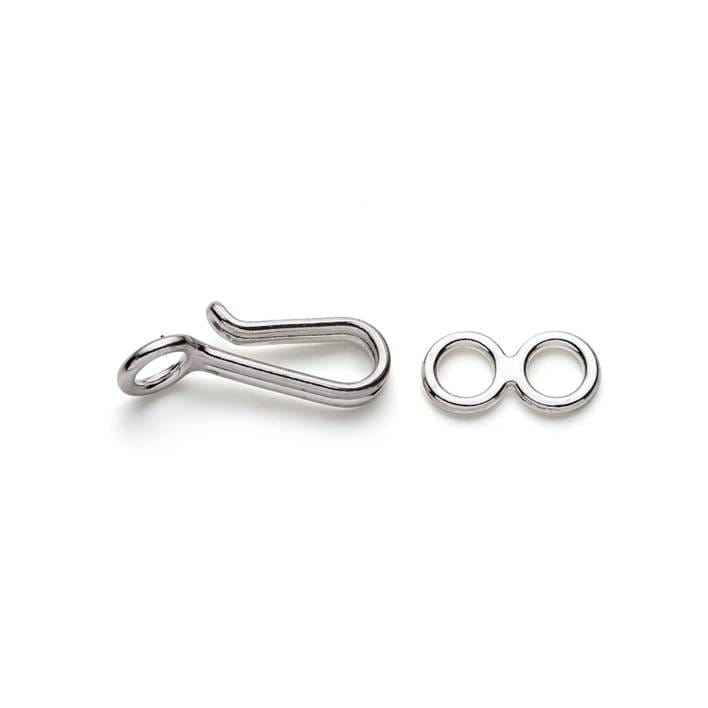 A hook clasp is a simple and classic style of clasp - the necklace or bracelet has a hook on one side of the chain and a ring on the opposite. This is also an easy design to make by hand using wire.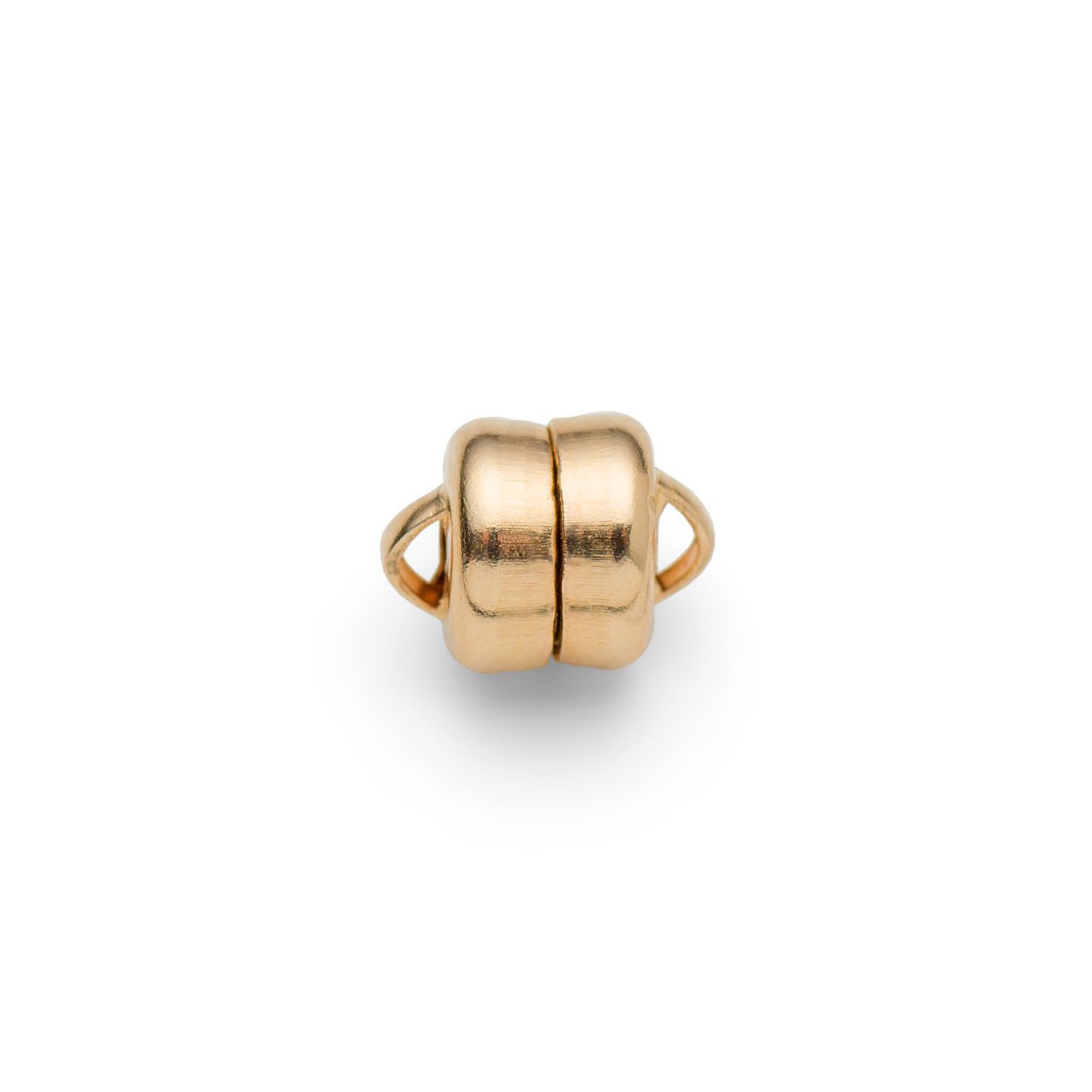 Magnetic clasps often provide a minimal design, with two magnets that snap together for a quick and simple design. This is suitable for heavier designs and for customers aimed at those who may find it difficult to open and close certain clasps. Choose between our modern looking sterling silver or gold filled magnetic clasps.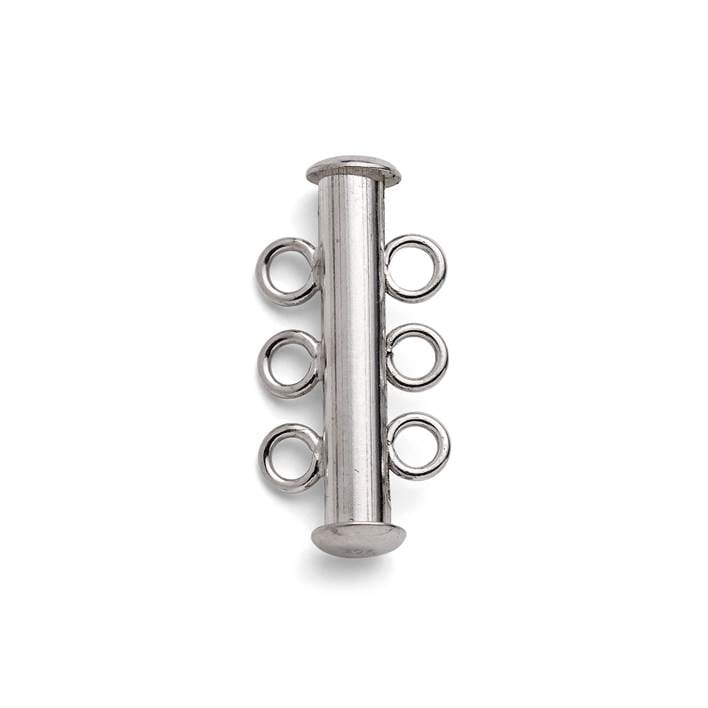 If you're after a clasp for your multi strand necklace, this is the perfect choice. One cylinder slides snugly over the other and is held in place with a small spring catch to provide a sturdy and secure fastening.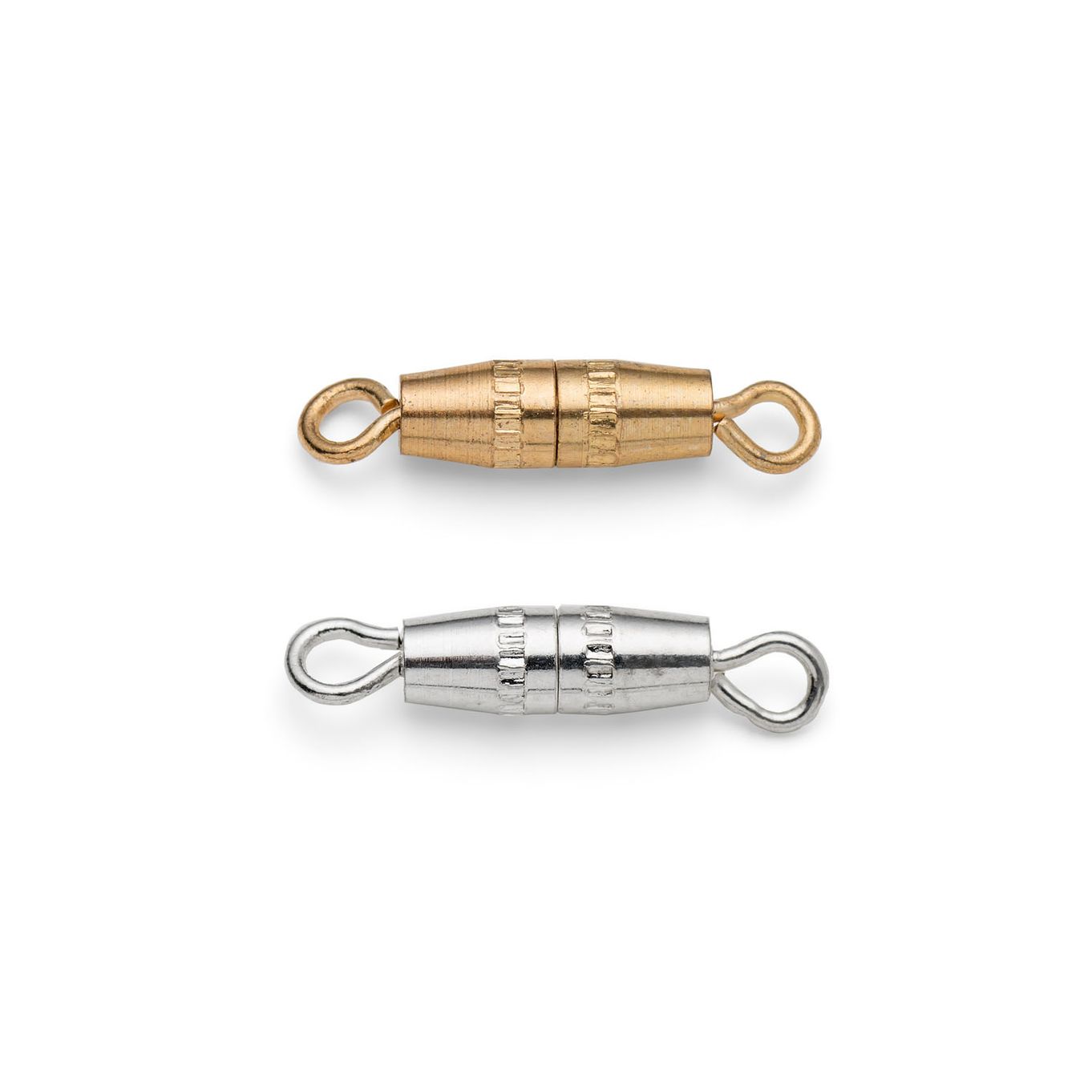 Screw fasteners also known as barrel clasps offer a neat, minimal and secure way to fasten your design. These clasps are more suitable for necklaces as they need two hands to screw open and closed. Many have loops either end so it's easy to connect to loose chain or thread. Shop silver plated and gold plated screw fasteners with Kernowcraft.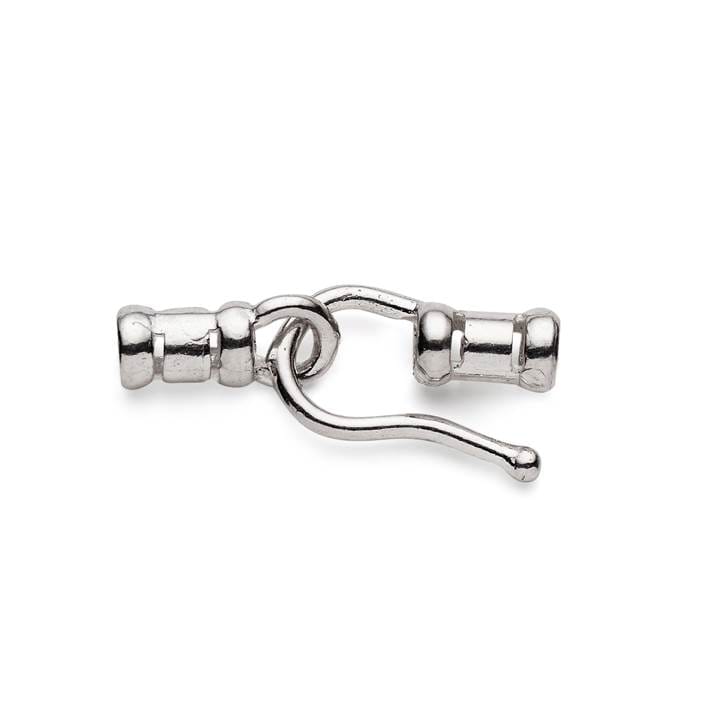 Our sterling silver crimp hook and eye clasps are so easy to use and completely negate the need for fiddly necklet-end findings. They are used by simply inserting your thread and gently squeezing the central band of the crimp part with snipe nose pliers to grip it firmly. There is no need to even add a clasp as the hook part simply slips through the loop to fasten. Such a simple but clever idea!