How To Use Crimps For Jewellery Making
A beaded piece of jewellery can be attached to the clasp in a number of different ways. Crimps are little tubes of metal designed to be 'squashed' together to secure the design. They look neat and are a really popular choice in jewellery making.
We stock a selection of crimps in sterling silver, rolled gold & silver and plated metal in a variation of sizes. On this page we give a step by step on how to secure a crimp as well as talk about the different tools needed you can use.
We've also a few examples of jewellery projects that have incorporated crimps as part of the design feature.
It is important to note that crimps are not always suitable for all projects - some wire, thread and silk can be slightly too dainty (e.g. 0.2mm) for the crimps to keep secure. If this is the case, knotting your thread or wire where the crimp will sit can help to keep it more secure by giving the crimp more to hold on to.
---
Follow Our Step By Step Guide On How To Use Crimps
---
Explore The Tool Options For Closing Crimps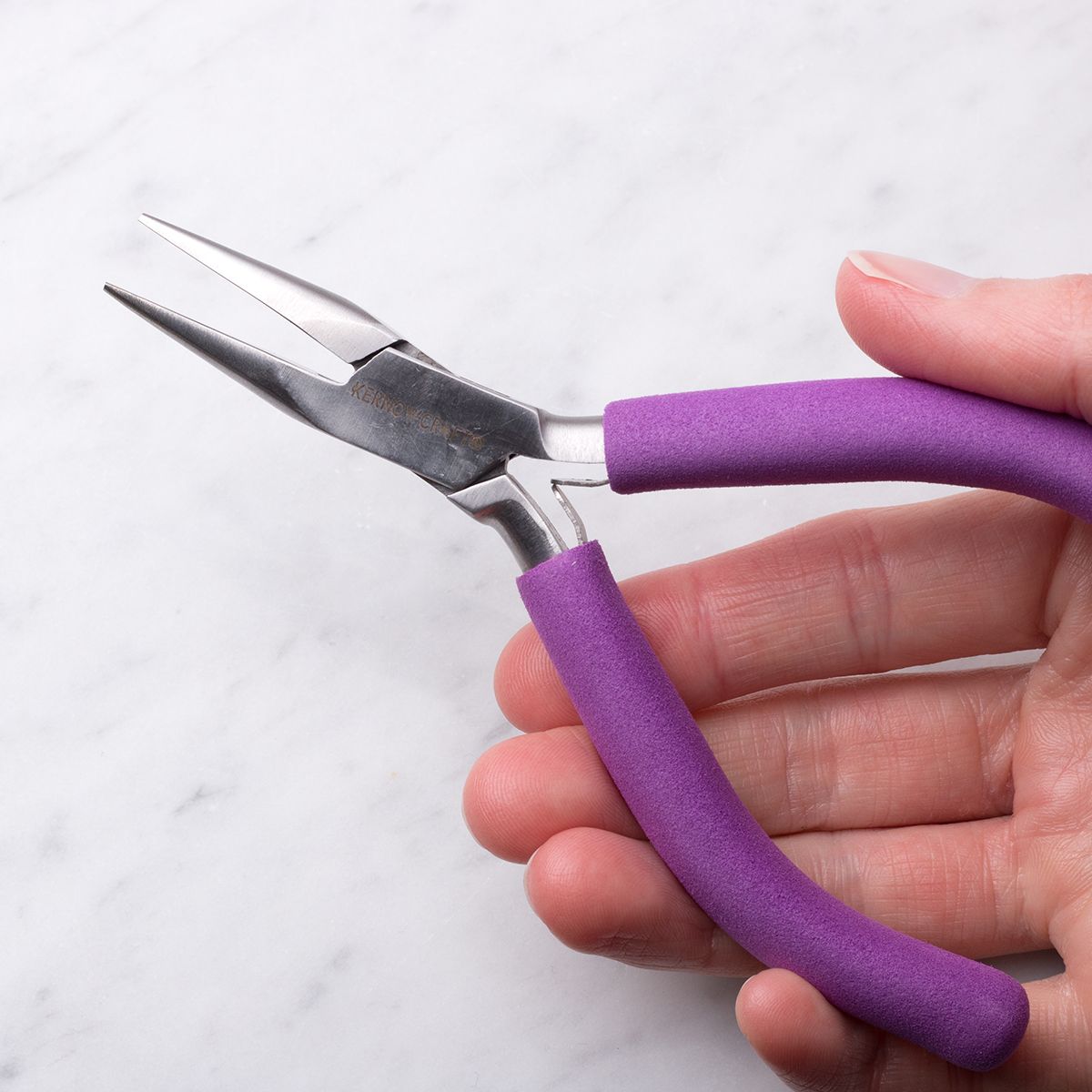 The simplest way of securing a crimp is to squeeze it flat with snipe nose pliers. This will give you a flat piece of metal within your design and can cause sharp edges.
Ensure that everything that needs to be passed through the crimp is before squeezing shut.
Snip nose pliers are a great pair of pliers that will come in handy for many things when making jewellery.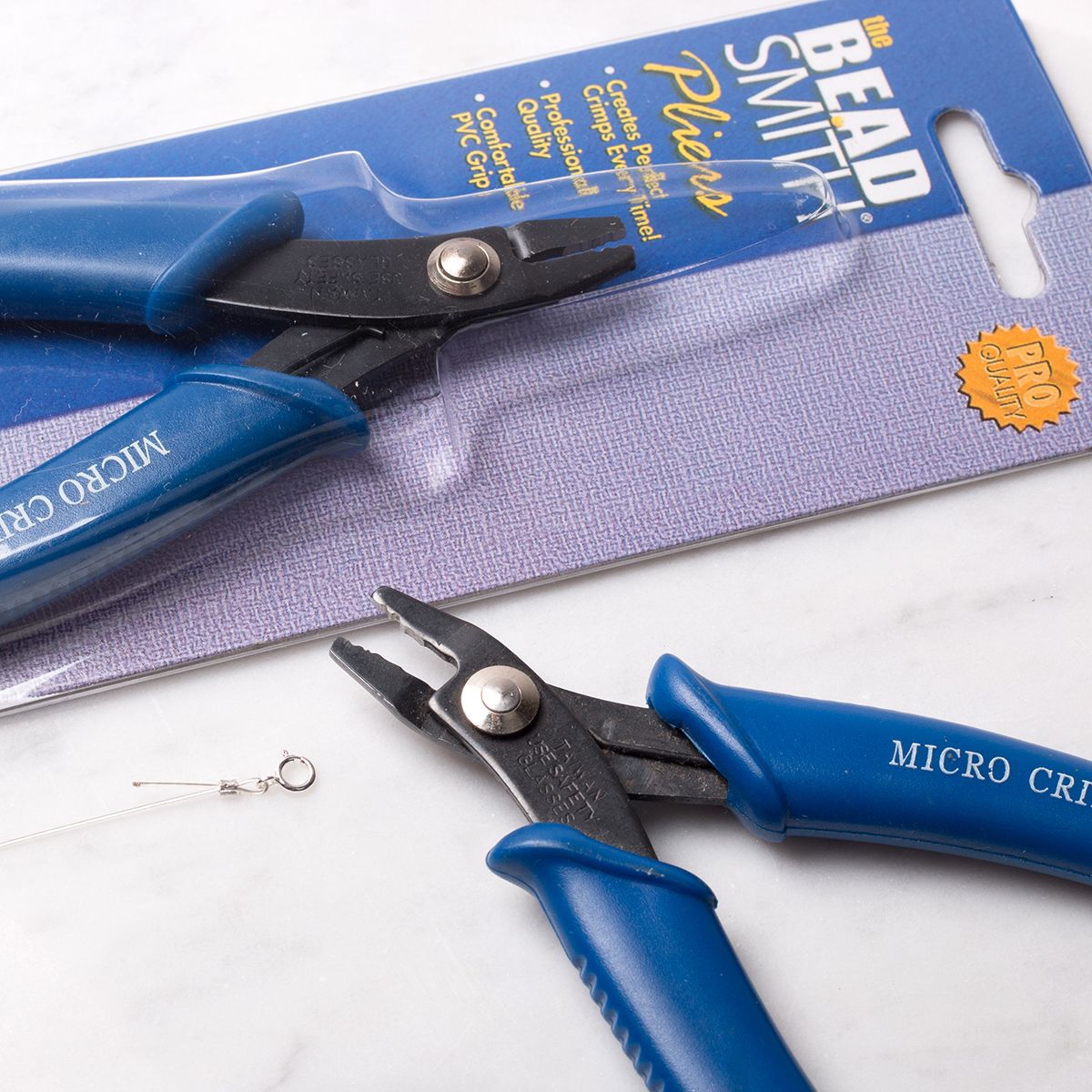 Unlike simply flattening crimps using snipe or flat nose pliers (which can cause flat crimps with sharp edges) the pliers have cleverly shaped jaws so they have a two-step process that creates small, neat crimps.
These pliers are meant for use with crimps with an inside diameter of less than 2mm.
We recommend our Sterling Silver 1mm Mini Crimps.
These fantastic universal magical crimping pliers transform 2mm tube crimps into little round beads meaning you can you can make them part of your design as they look like metal beads. Plus they won't scratch your skin like other crimps might, as they create a nice smooth ball.
Centre the crimp in the hole and squeeze. The crimp should now look like a small ravioli. Turn the bead 90 degrees and centre again. Squeeze, open pliers slightly and repeat 3-4 times until the bead is rounded
(Please note these must be used with our 2x2mm sterling silver or rolled gold crimps on 0.45mm/0.018 inch Flex-rite jewellery wire or 0.6mm/0.024 inch Flex-rite jewellery wire).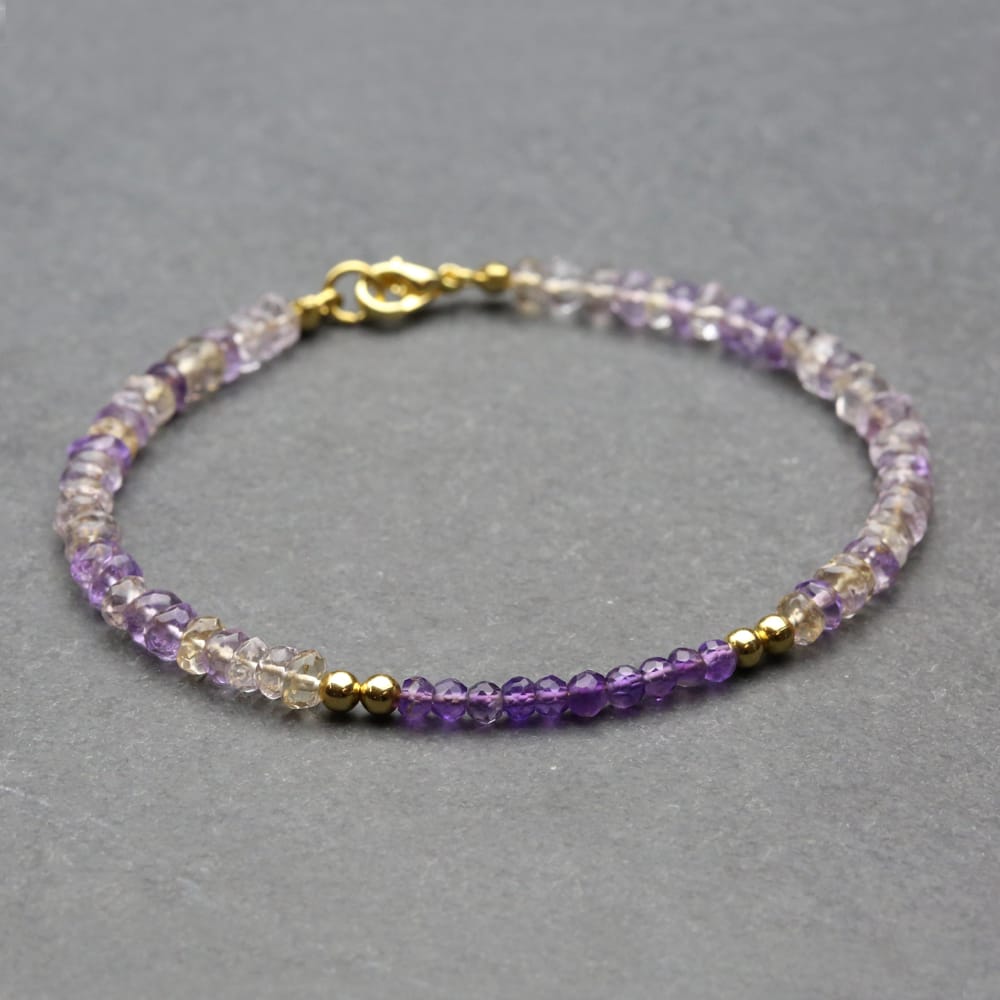 This is a great project if you want to have a go at making your own gemstone bracelet! Easily create a bracelet using Flex-rite jewellery wire with your choice of beads.
This project shows you how to fasten your design using crimps as well as knot covers, which are used to hide crimps and knots in your designs - they also have a handy loop that makes it easy to attach your chosen clasp.
The project has online step by step photos and a recommended shopping list of tools and supplies.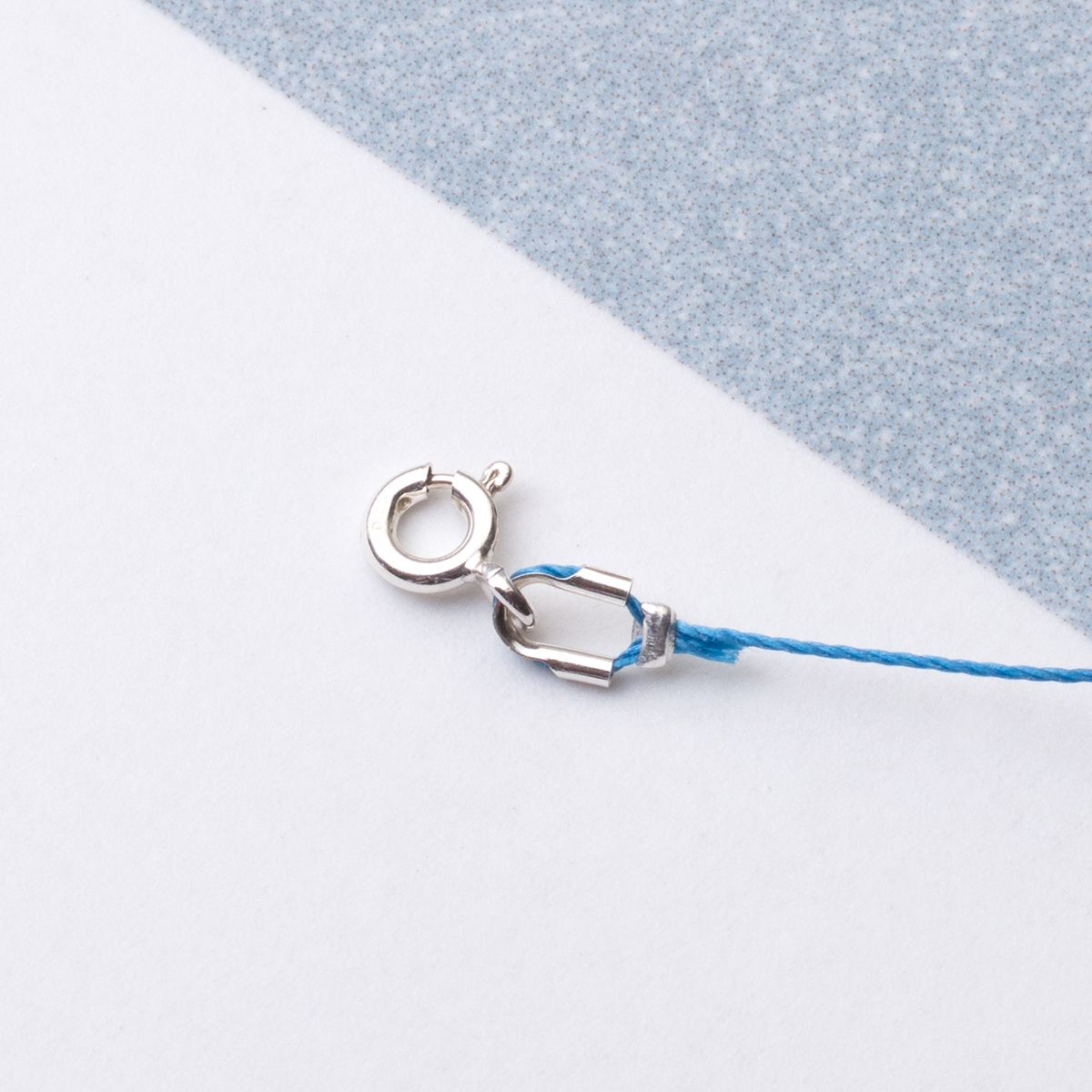 Wire guardians, also known as thread protectors are a clever alternative gimp wire which is also used to cover exposed thread and protect it from wearing against fastenings.
They are really simple to use, to finish your necklace, thread a crimp on after your last bead and simply feed your thread or wire through the protector. Slip your clasp, necklet-end or jump ring over the protector and the thread together, pass the thread back down through your crimp and fasten as you would normally.
---
Discover Crimps With Loops
Using thicker materials such as cords and leather thonging? You will need larger crimps to secure your designs. We supply crimps suitable for this, however they are a little different to the smaller crimps in that they already come with fastenings.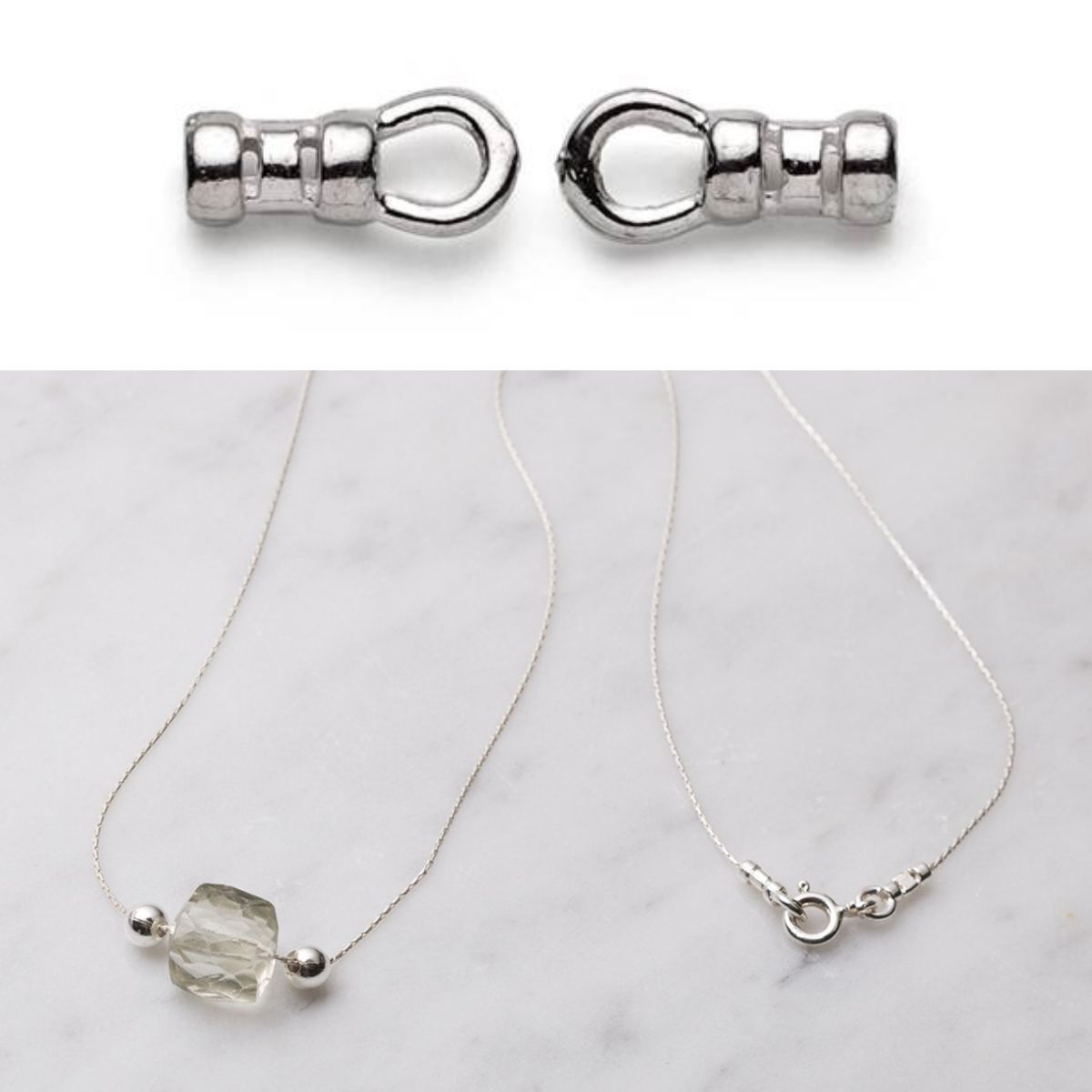 This crimp has loops that you can attach clasp directly to. The tube comes in various sizes for different sized threads. To secure, simply squeeze the middle part of the crimp with the tip of snipe nose pliers.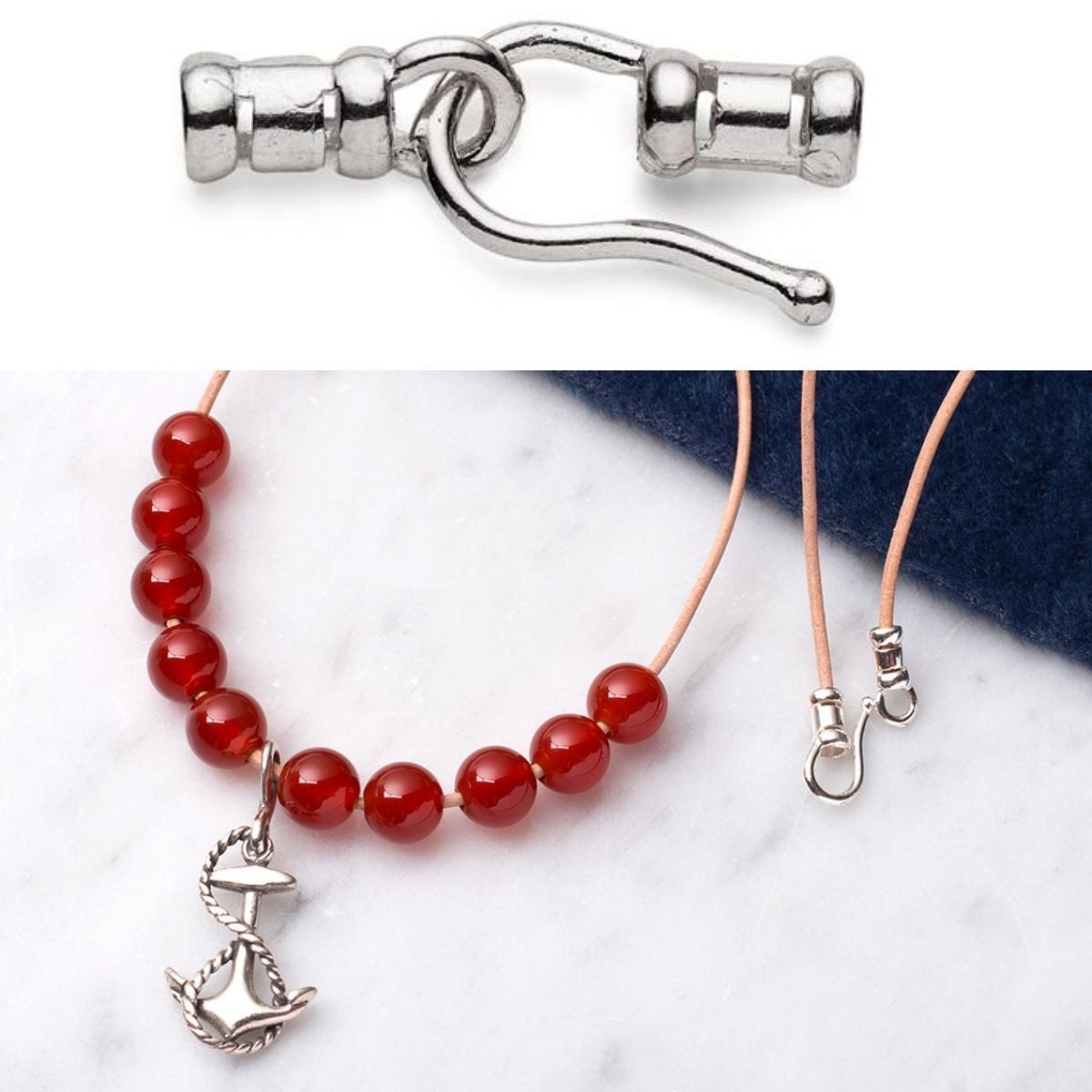 Theses are also used by simply inserting your thread and gently squeezing the central band of the crimp part with snipe nose pliers to grip it firmly. There is no need to even add a clasp as the hook part simply slips through the loop to fasten.These can be used with threads up to 1.5mm in diameter so they will even take thinner cotton or leather cords.
Watch Us Make 2 Designs Using Crimps With Loops