Australian Opal Jewellery Designs
If you've been a customer of Kernowcraft over the years, you will know that we are obsessed with Australian opals - and so are our customers! Every year we hand-pick freeform opals from our long standing supplier, who are a husband and wife team from Australia who mine, cut and polish the stone themselves. It is so important that our opals are high quality and ethically sourced so you can create the most special handmade designs.
We always love seeing what jewellers create using magical freeform opals, so we've featured our favourite below in hope it will inspire your designs! Did you know that opal is October's birthstone? A stunning gemstone to use in those birthstone designs...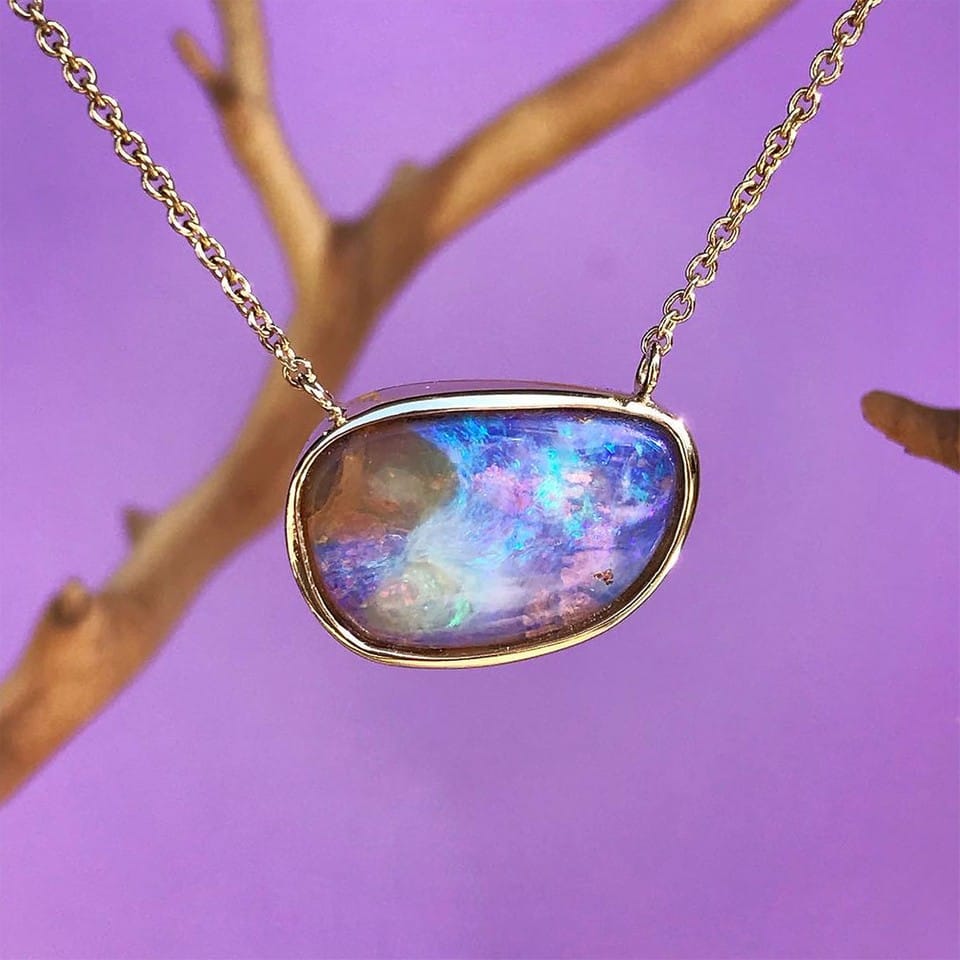 Nixin Jewelry creates a design that lets the stone speak for itself! This stone has such a beautiful fire, filled with electric colours of blues and purples.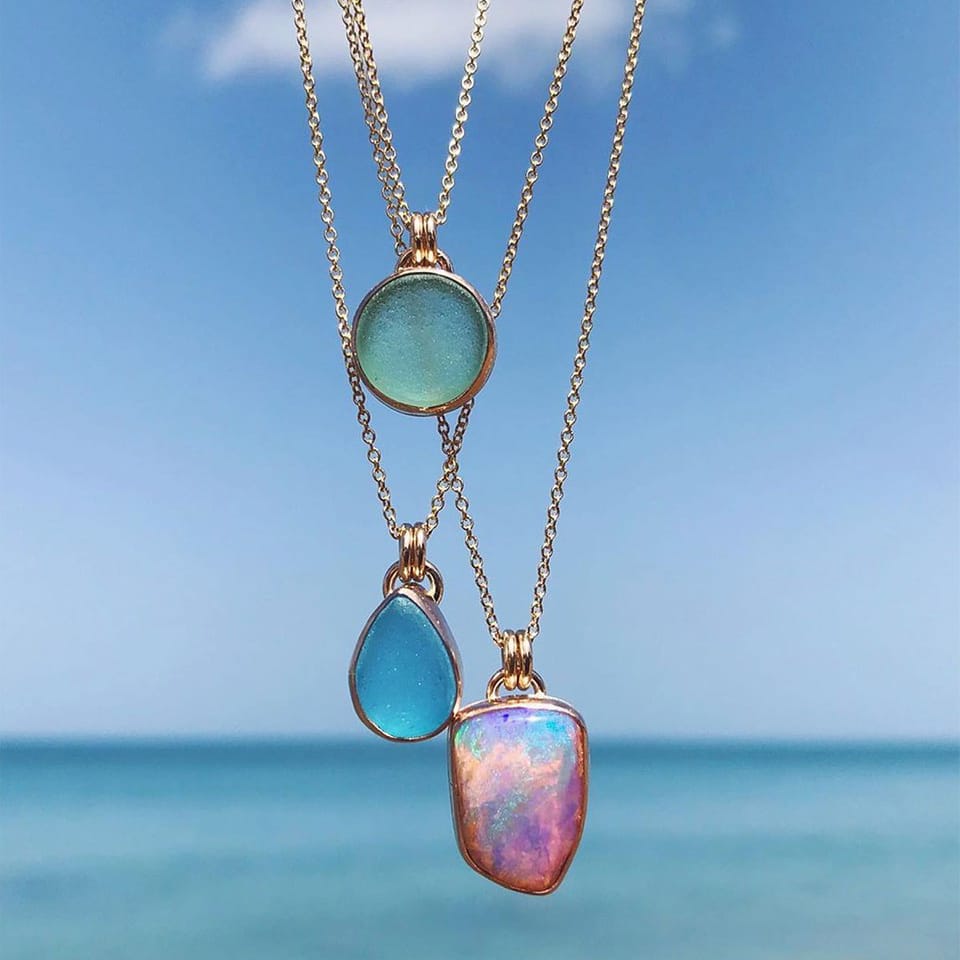 Summer Love Jewelry creates these stunning necklaces for the ultimate beach babe! Featuring sea glass and a jaw-dropping boulder opal.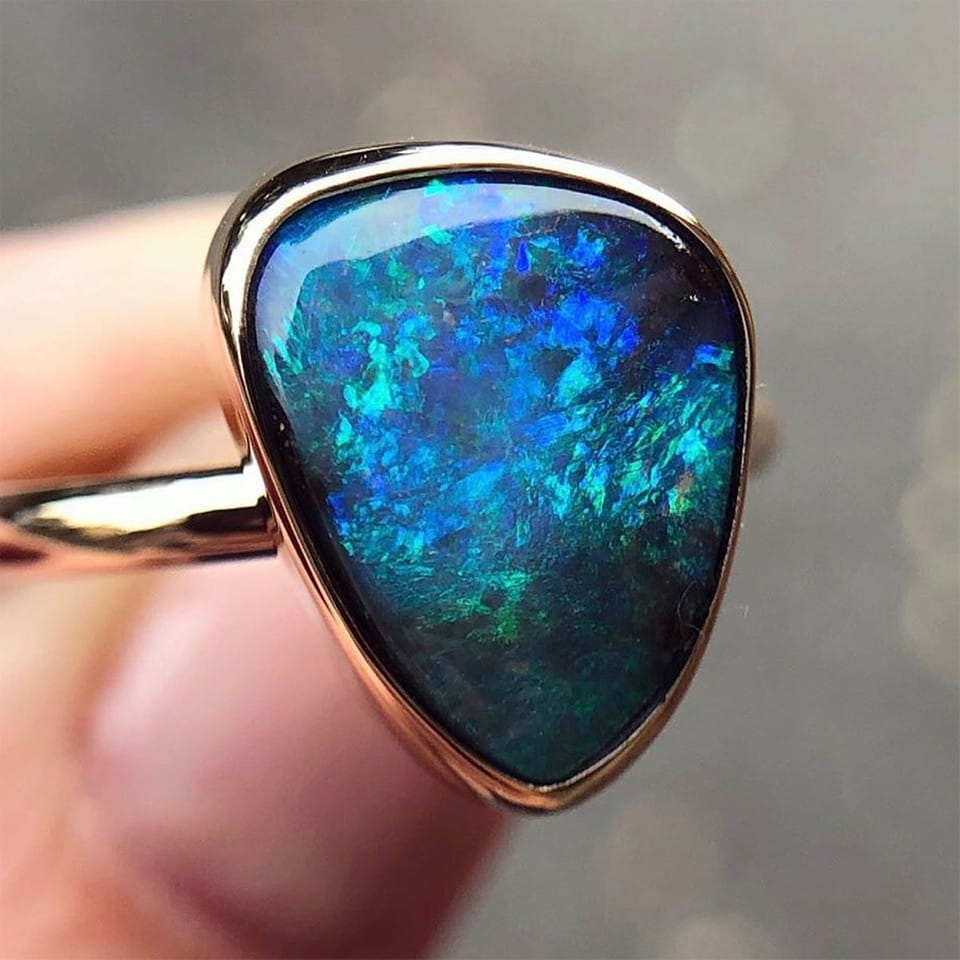 We want to jump in and swim in this beautiful gemstone! Jasmine Jewelry creates the most elegant 14k yellow gold ring, featuring this breath taking boulder opal.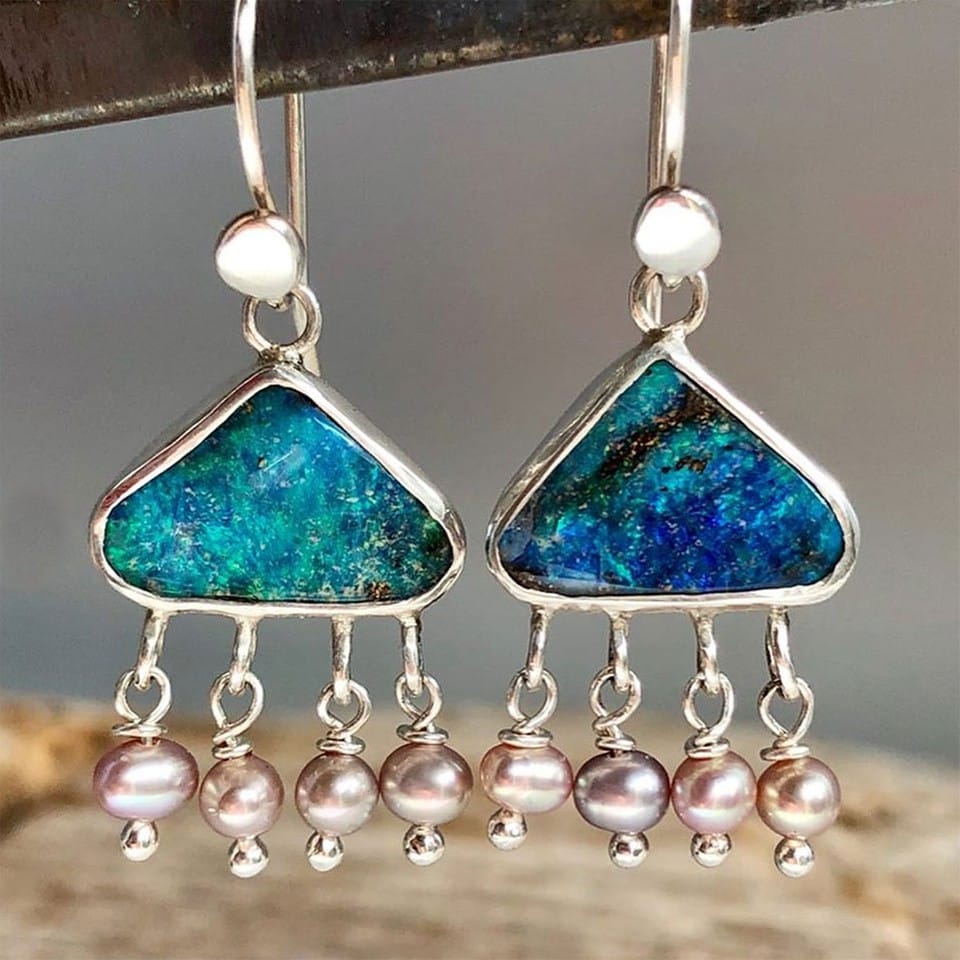 Love Your Threads knows exactly what gemstones work perfectly with boulder opals! Adding delicate dangling pearls to create a pair of bold earrings.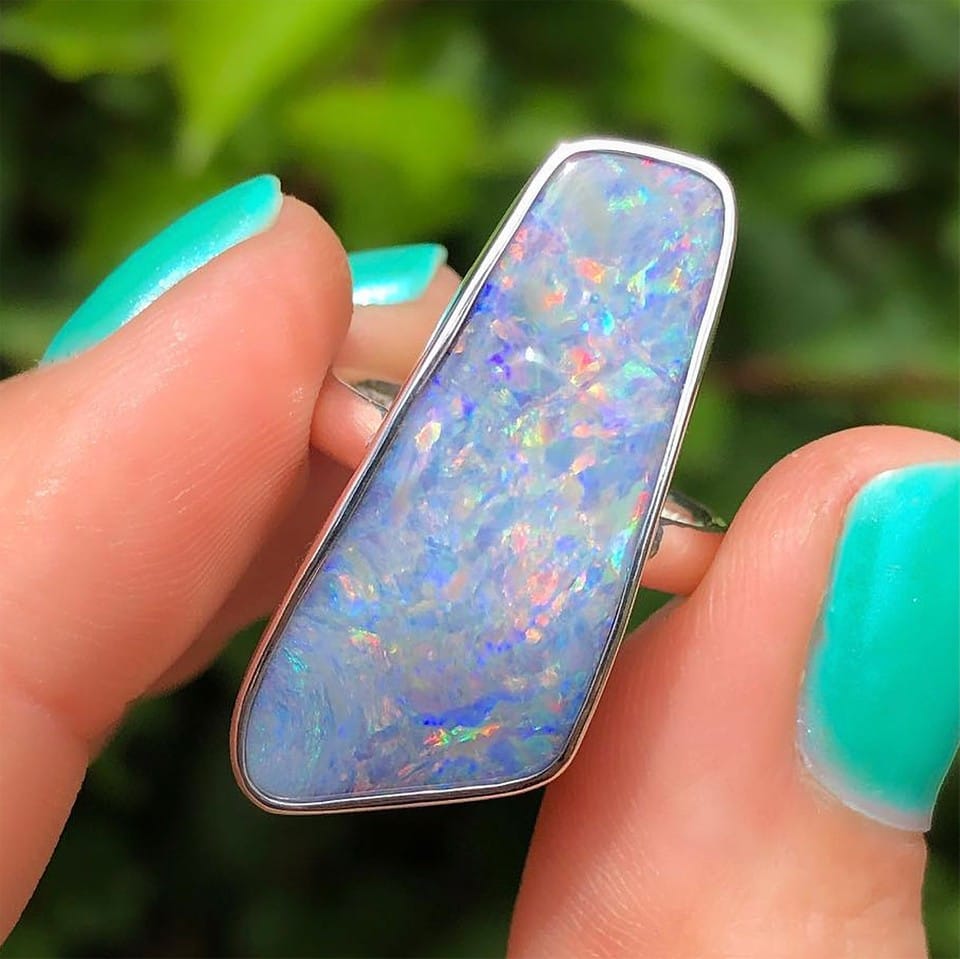 Mary McMillan Jewellery - "One of my favourite pieces of 2018! What a cracking statement piece this lilac opal makes. Absolutely in love with the sprinkling of rainbows throughout the lilac body tone. Along with the open back to the setting to highlight the host rock and it's beautifully unique pattern."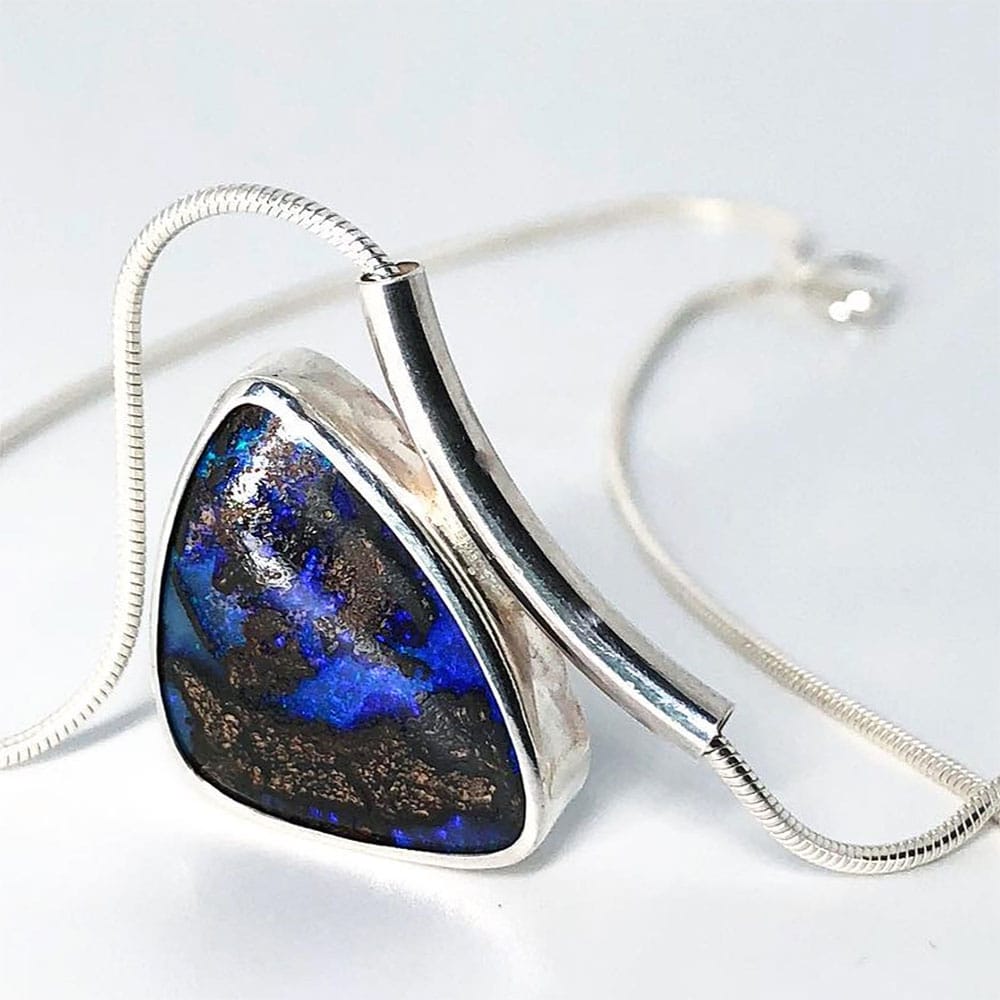 A magical boulder opal necklace design by Sea Surf Rocks, this tone has ultraviolet colour and glittery fire inside that we are obsessed with!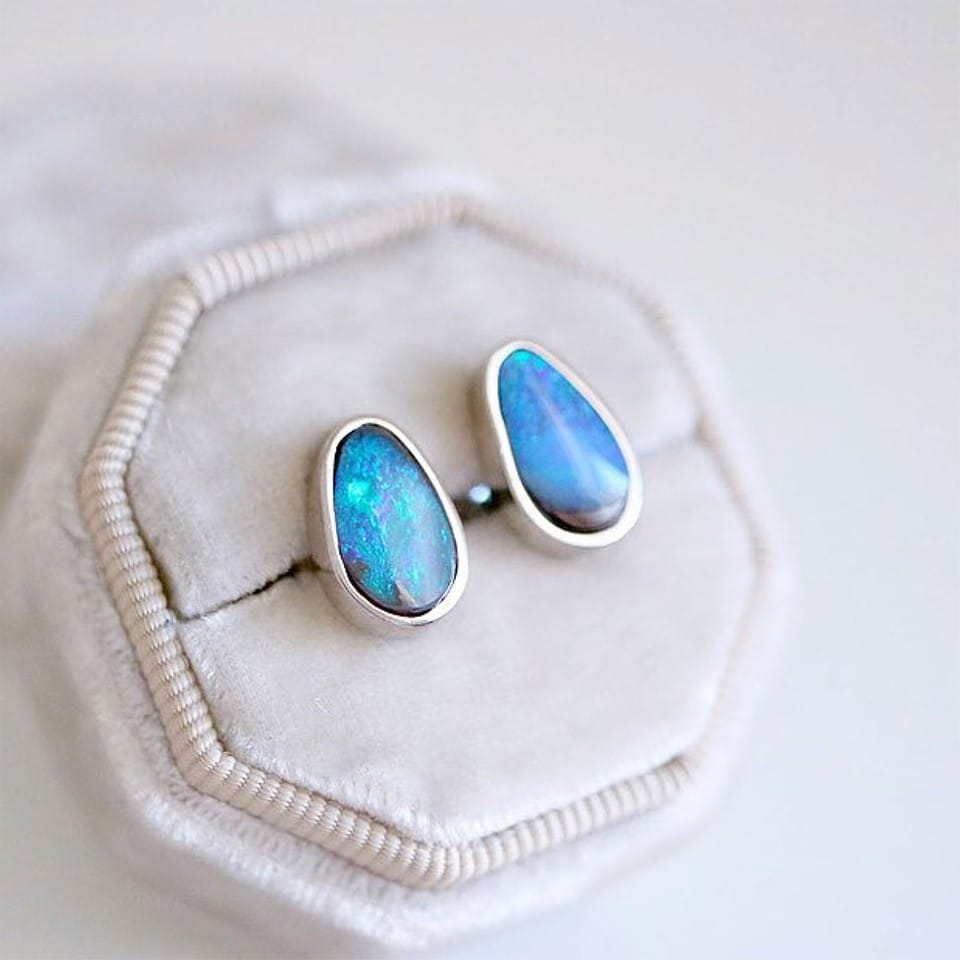 How sweet are these boulder opal earstuds by Marta Oms? These were made for a Birthday present and we're sure they were wonderfully received!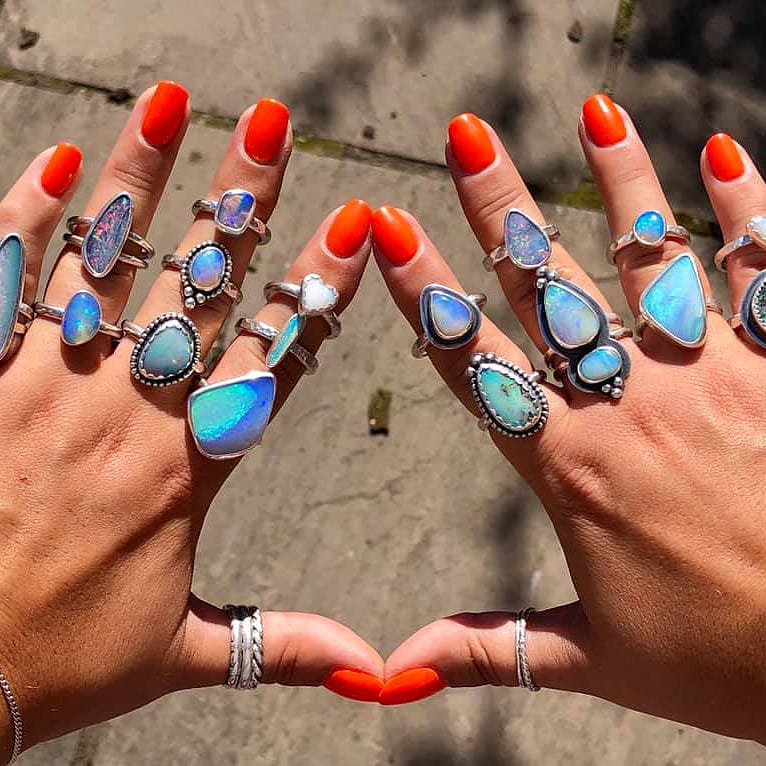 Just A Ring Thing never fails to blow us away with her gemstone ring designs! So many boulder opal rings, it would be impossible to choose your favourite!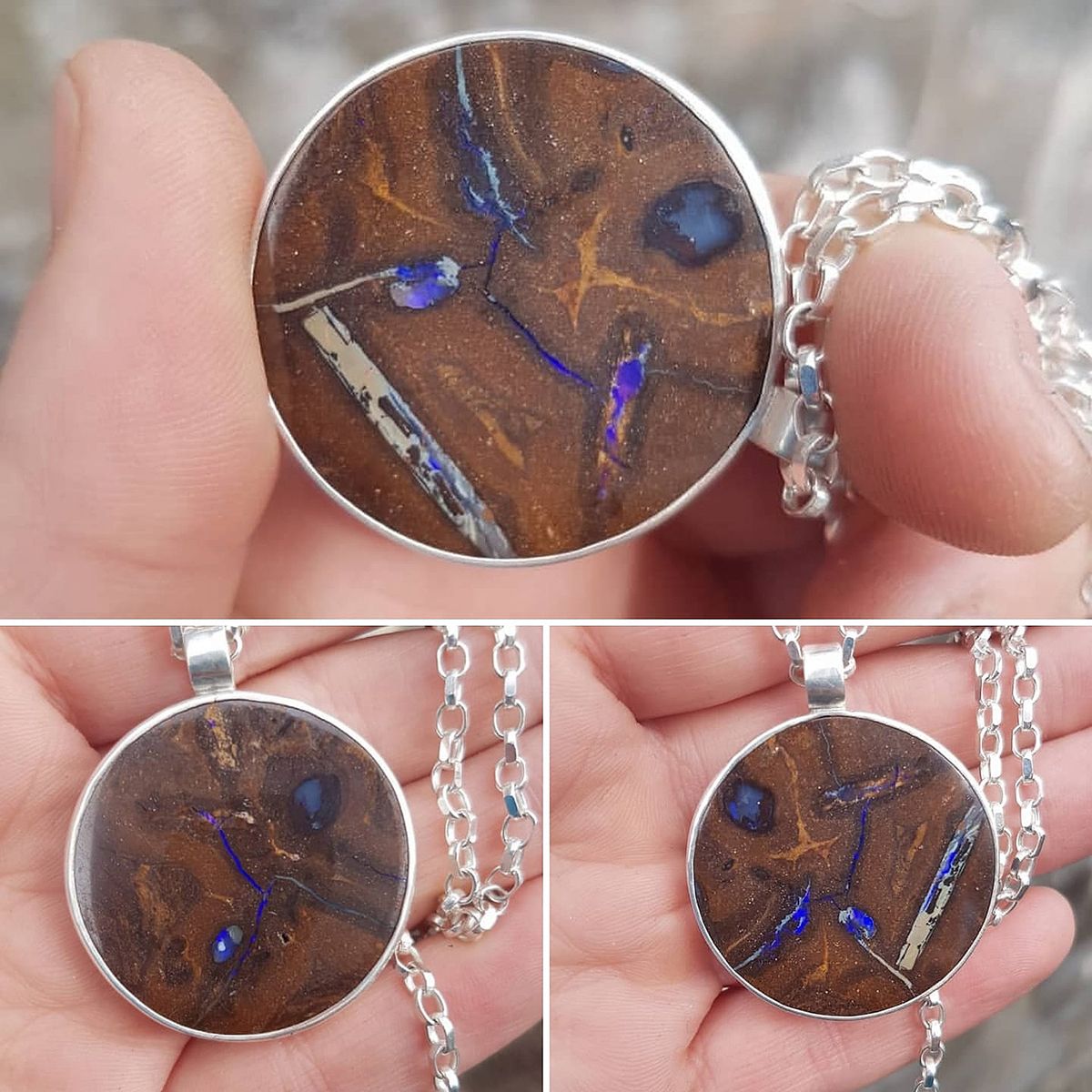 Saffron Jewellery makes a large open backed reversible boulder opal necklace! Just wow - amazing silversmithing work.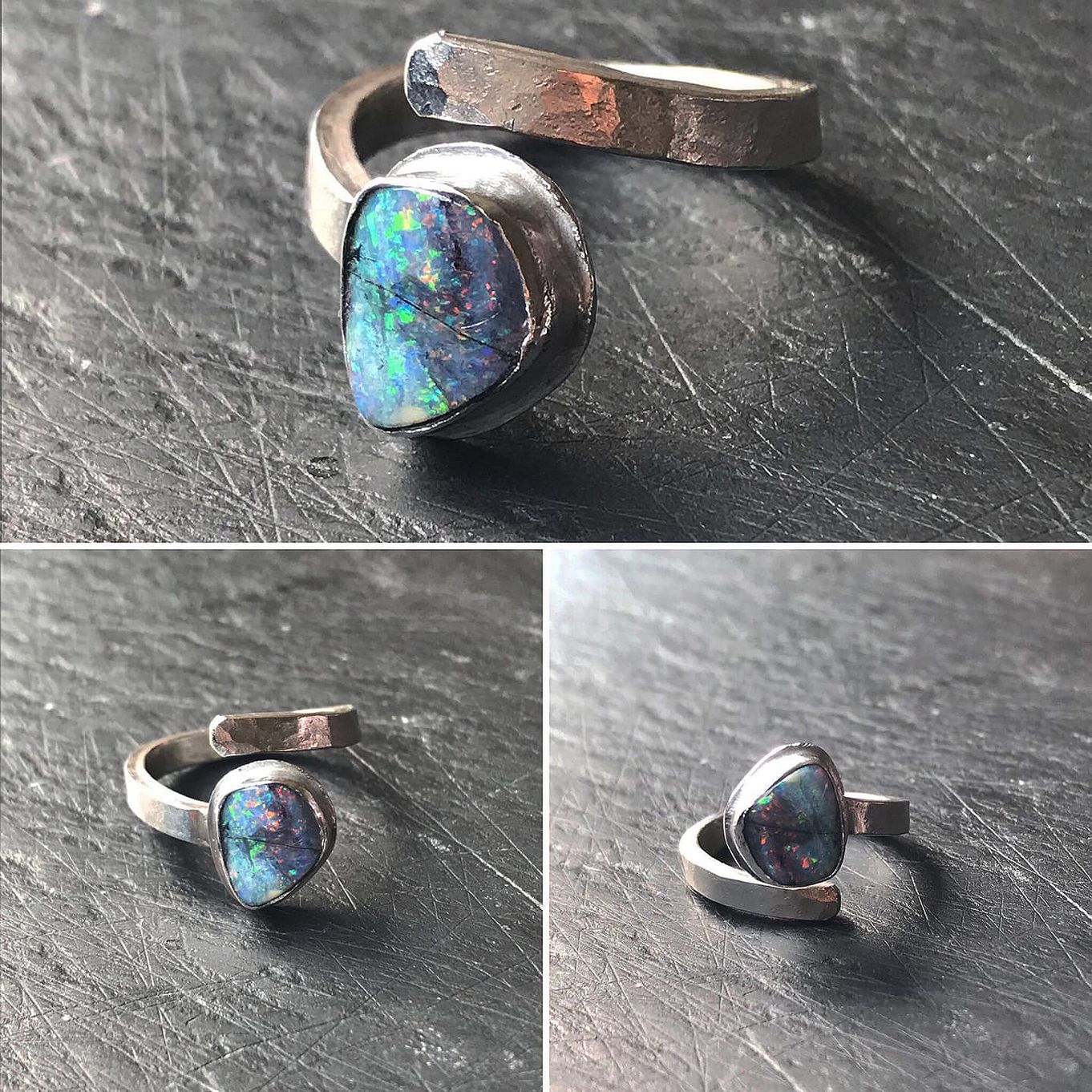 How beautiful is this sterling silver adjustable boulder opal ring by Sam Ryde Jewellery? This stone has incredible colours.
---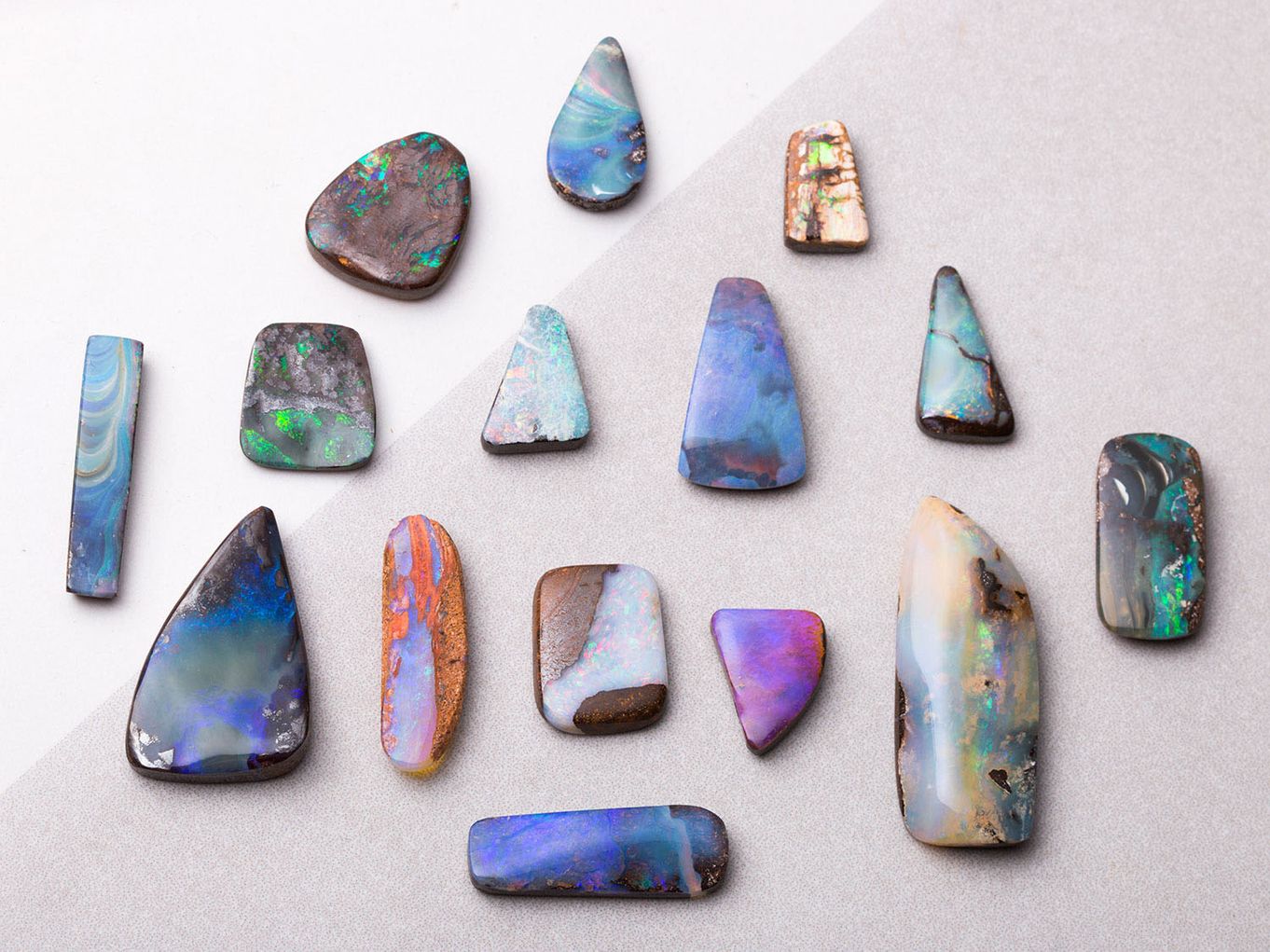 ---
Go Behind The Scenes As We Hand Pick Your Opals
---
---
Watch Australian Opals In Action