Handmade Floral Jewellery Designs
With Spring just around the corner, we love seeing more and more colourful and unique jewellery pieces popping up.
To inspire your jewellery designs, we've created The Floral Collection, filled with spring coloured gemstones, flower charms and more for your handmade creations. That's not all, in this blog post we're sharing our favourite jewellery designs inspired by flowers.
From delicate stud earrings, gemstone rings, resin pendants to sea glass designs... you won't be disappointed!
Share your flower jewellery designs with us on Instagram, Facebook & Twitter and don't forget to use #Kernowcraft for a chance to feature.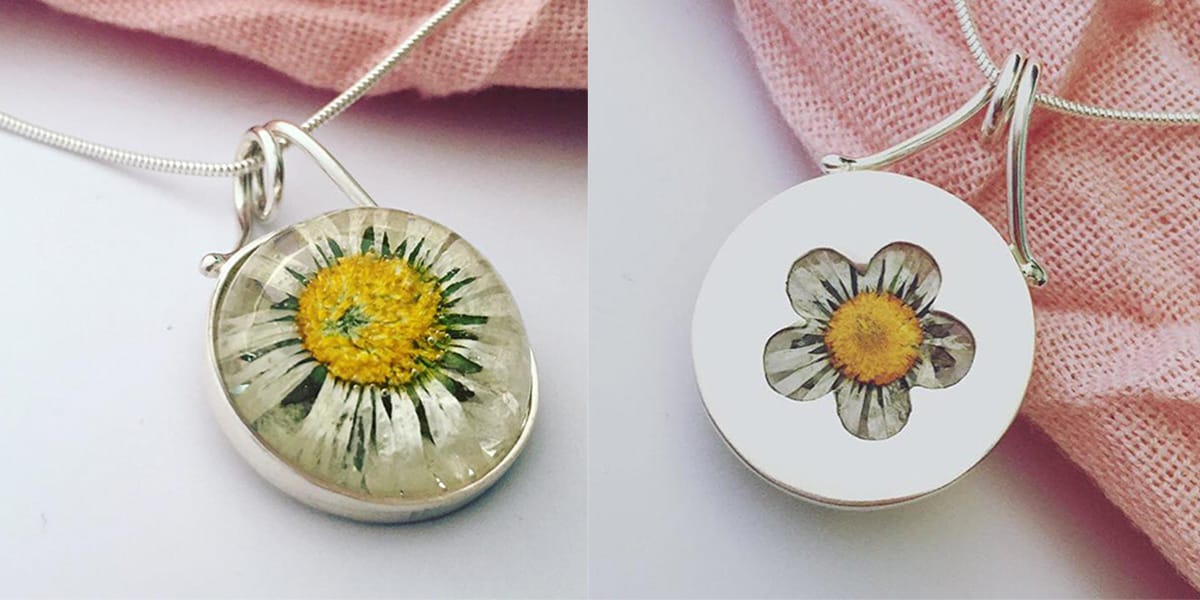 Into Jewellery - "A special daisy captured in resin with a hidden daisy on the reverse."