Jewellery Designs Using Ruby Gemstones
This precious gemstone is July's birthstone and we can't wait to see more designs using beautiful ruby gemstones.
Ruby is one of our favourite gemstones, due to its vibrant pinky red colour and gorgeous lustre. It is a very popular gemstone, used for 40th wedding anniversaries, making it perfect for meaningful gifts and occasions.
Ruby is said to be a powerful gemstone, bringing courage, passion, protection and prosperity.
At Kernowcraft, we have a range of ruby gemstones to use for making jewellery including cabochons, faceted stones, beads and limited edition stones.
We asked customers on Facebook to share their jewellery designs using ruby, and we were blown away by the stunning pieces you showed us! Discover our favourite designs below...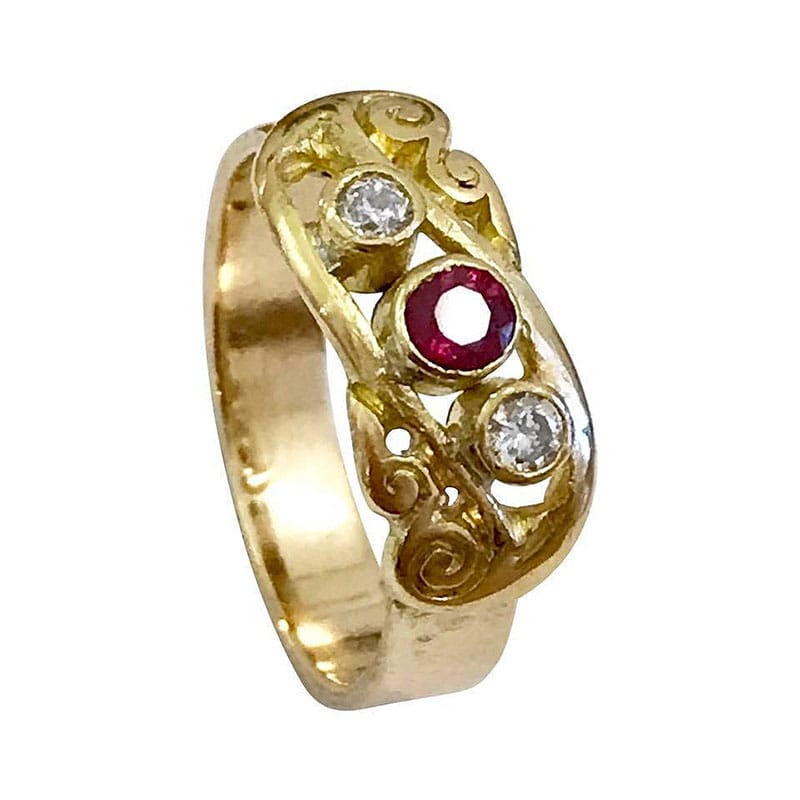 A commission to redesign an antique ruby ring. I retained part of the original ring but set the ruby and diamonds in gold tube settings. A replaced original band with a wider textured band. The customer was so delighted she wore it immediately. I love this ring myself - a one-off piece.
- Sheila Kerr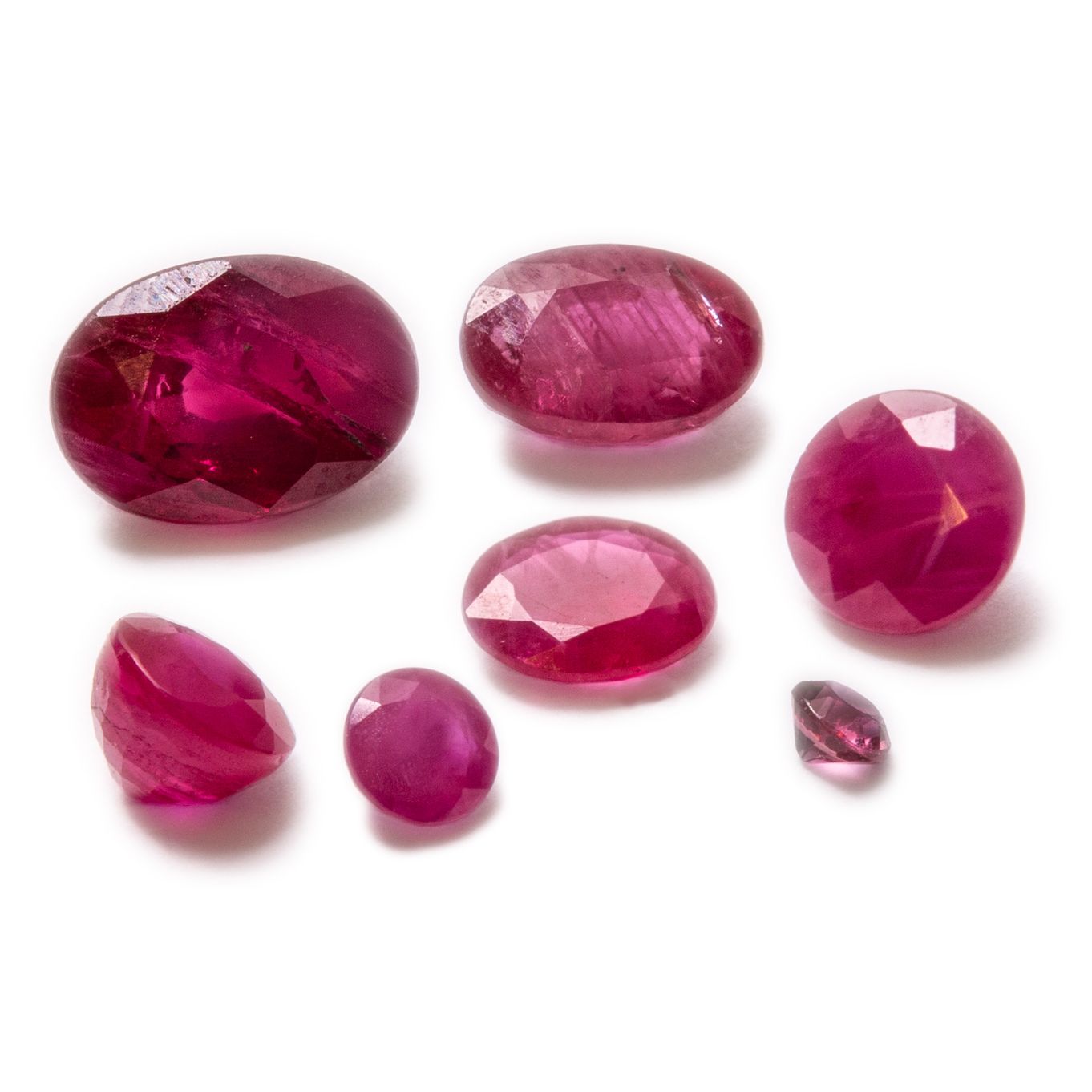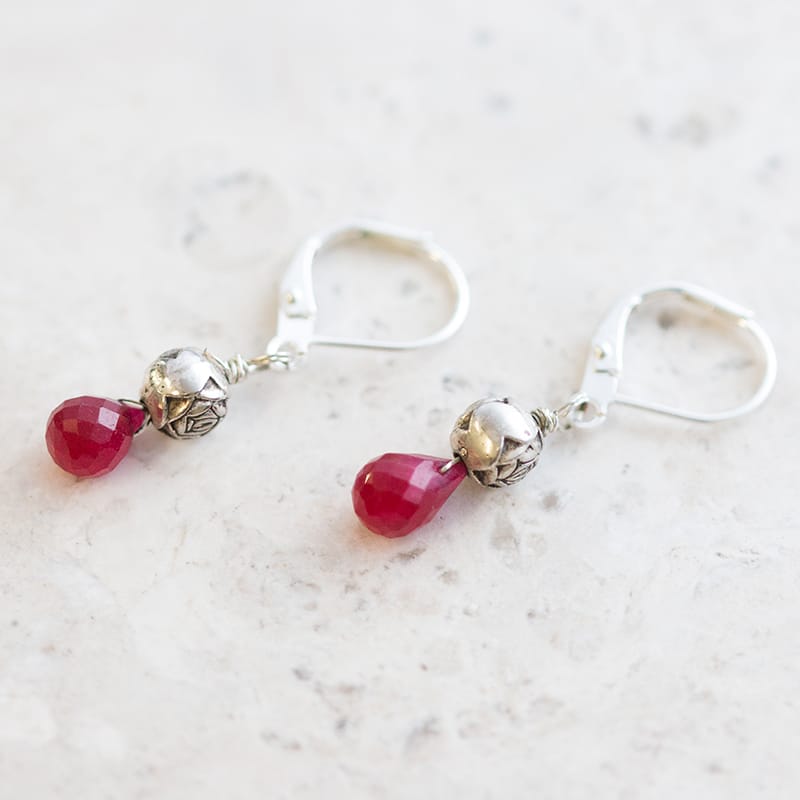 These small and pretty ruby briolette beads work perfectly to create earrings.
In this design, our Buyer - Hayley Agar Jewellery has used metal beads along with our lever back ear wires to create a simple yet stunning look.