DIY Hair Accessories With Gemstones
Hair accessories have become a big trend once again, with a focus being on statement designs - from sparkles, bold colours to gemstones.
We show you how easy it is to make your own hair accessories using gemstones and beads!
These hair grips are perfect for DIY gifts for friends, we also show you some wonderful bridal inspired designs, which would be lovely for a bride to wear on her wedding day or as gifts for her bridesmaids.
We hope this post gives you some ideas and inspiration for creating fun designs! Share yours on social media and make sure to tag us in your designs and use the hashtag #Kernowcraft for a chance to feature.
Recommended Supplies:
Be Inspired By Designs
We've been experimenting with different designs using our popular hair grips with flat plates! The possibilities are endless...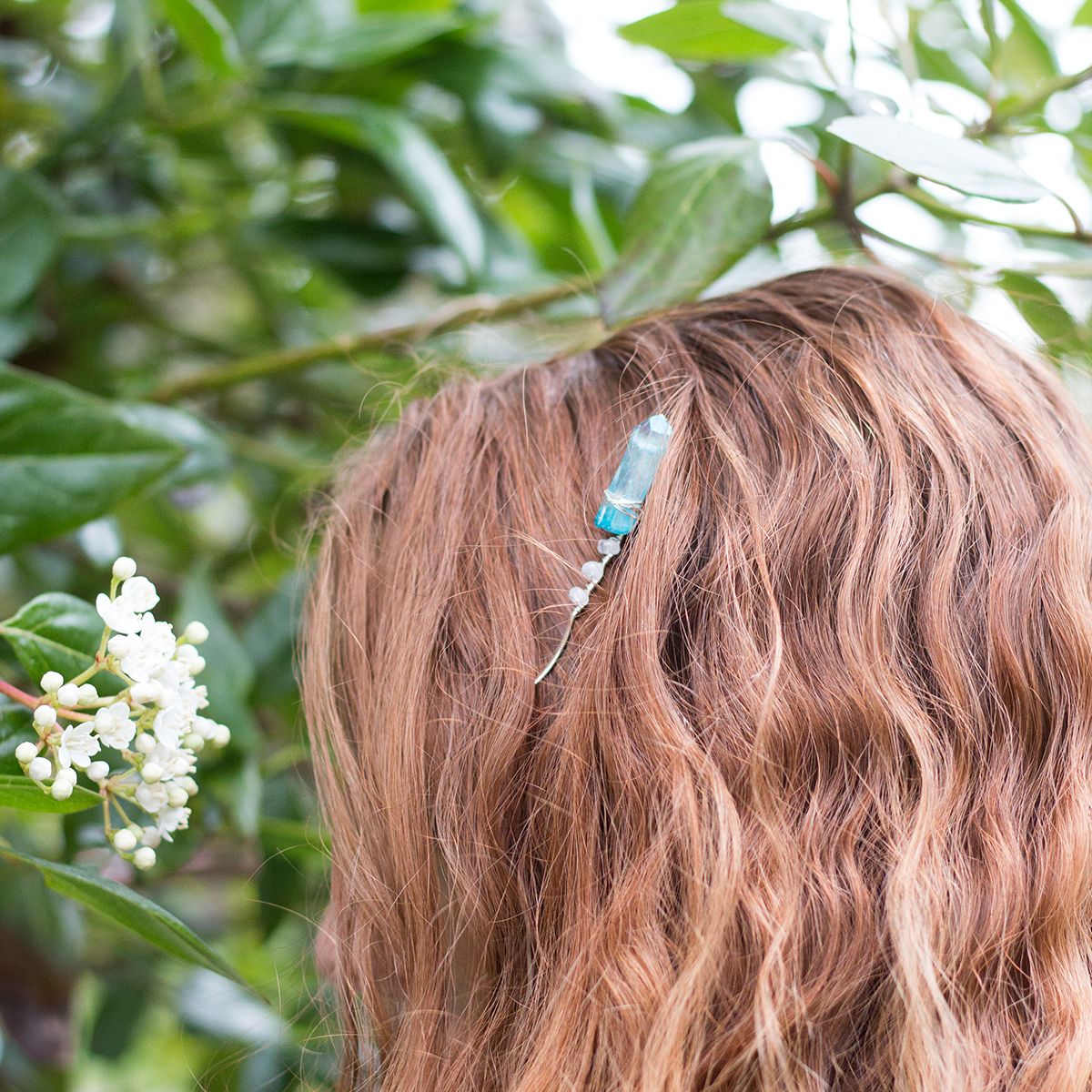 The Boho Look
Crystals are a brilliant way to add that boho look to your designs. Here we have wire-wrapped a mystic crystal point onto the hair grip and combined the design with mother of pearl beads for a design perfect for a festival.
If you're a beginner, you may like to read our wire-wrapping tutorials here.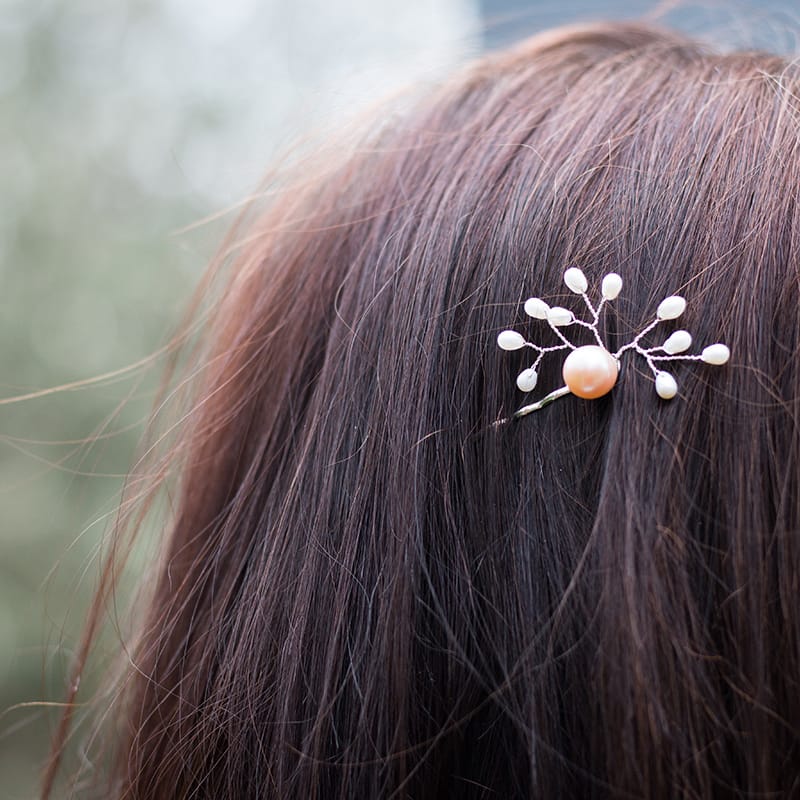 The Elegant Look
This simple and classy design is perfect for a wedding. We've combined a blush pink pearl with rice pearls to add texture. Browse our range of pearl gemstones here.
TIP: If you would like to use a pearl bead to glue onto the hair grip, use half drilled beads so you can glue it down on the hole side.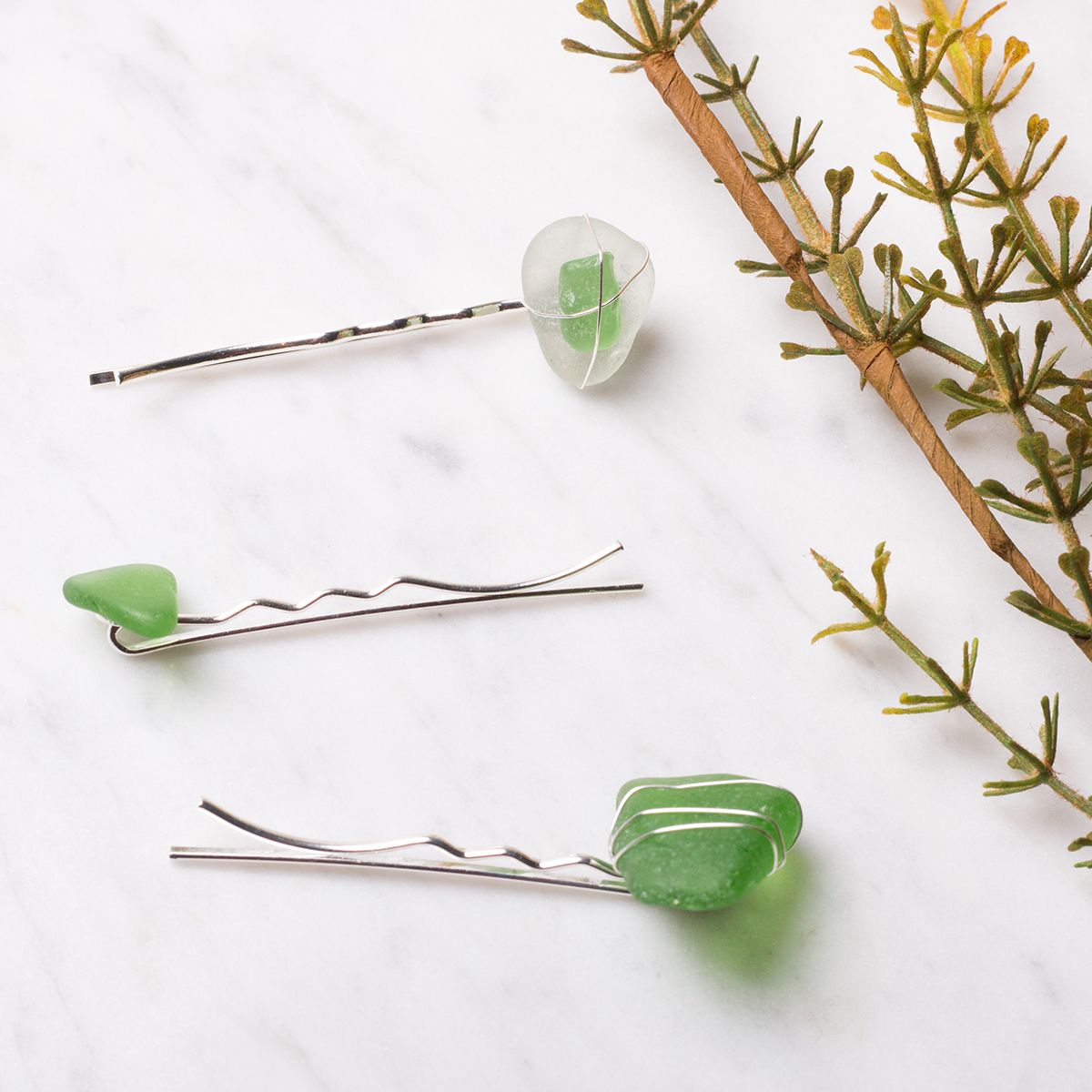 Put Your Sea Glass To Good Use!
Everybody loves sea glass, and no doubt you have a stash somewhere just waiting to be used. These hair accessories couldn't be easier to make. You can either choose to glue the stone to the flat plate of the hair grip or wire wrap the sea glass over the hair grip and secure in place.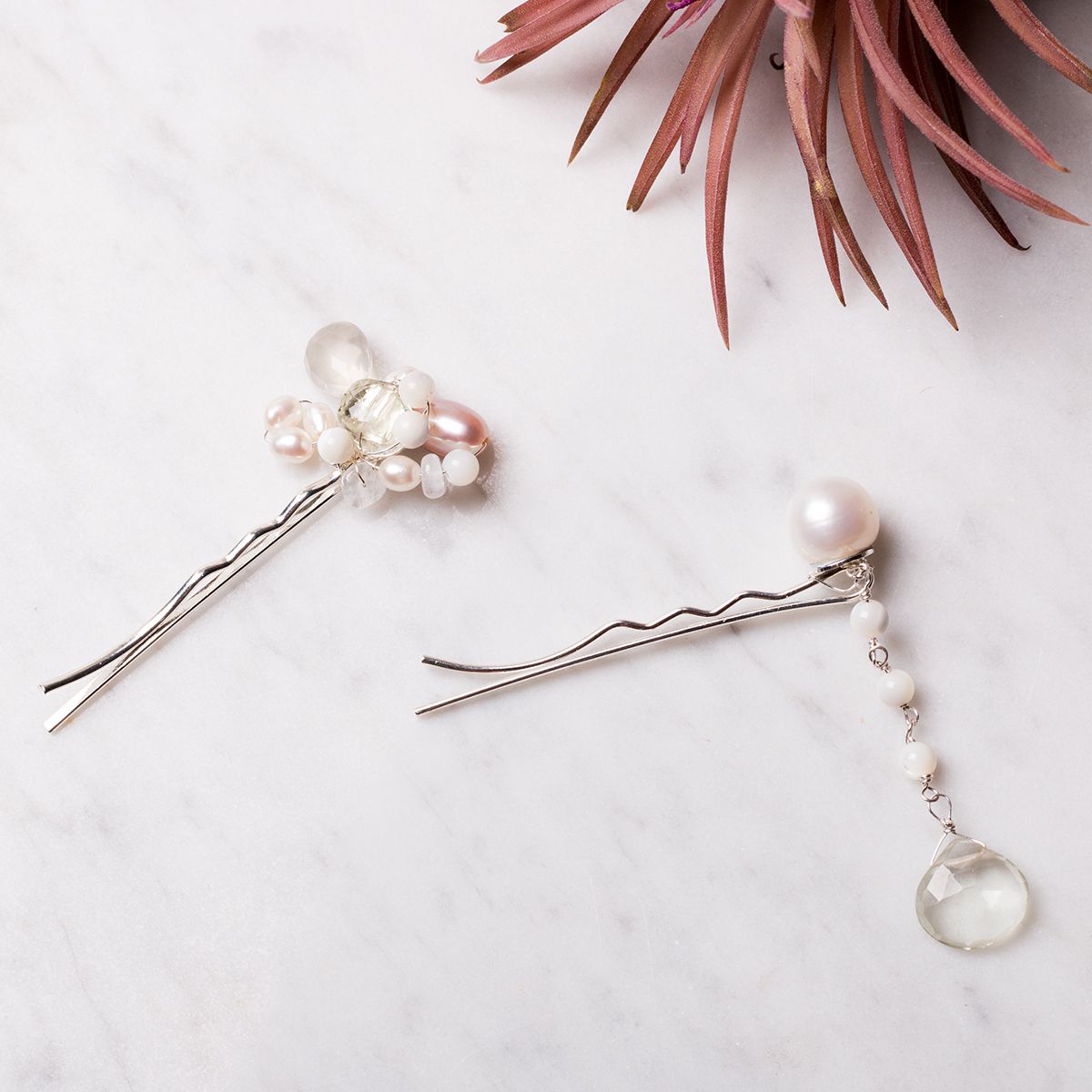 Combine Your Favourite Gems
Great for a bride and her bridesmaids, these cluster pearl hair grips are so pretty. A simple wire wrap featuring your favourite gemstone beads is a quick and easy way to create a statement design. Or why not create a dangling hair grip, by wire wrapping a briolette bead.
Glue On Your Favourite Gemstone Cabochons
A gemstone cabochon is a gemstone that has been shaped and polished to be a dome shape on the top and is usually flat on the bottom.
Our hair grips are suitable to use with cabochons measuring 7mm or larger.
Cabochons are perfect for gluing onto flat plates! Choose from our large range of gemstone cabochons and use Devcon epoxy glue to secure onto the hair grip flat plate for an instant design.
Glue For Jewellery Making
Devcon Epoxy 5 Minute Glue is our recommended glue for jewellery making. It's reliable, fast drying, high strength, sets clear and is perfect for setting stones onto mounts or settings.
It's also great for bonding metal, glass, ceramic, concrete and wood so a favourite among crafters.
Available as a syringe or tube, and once mixed it will set within 5 minutes.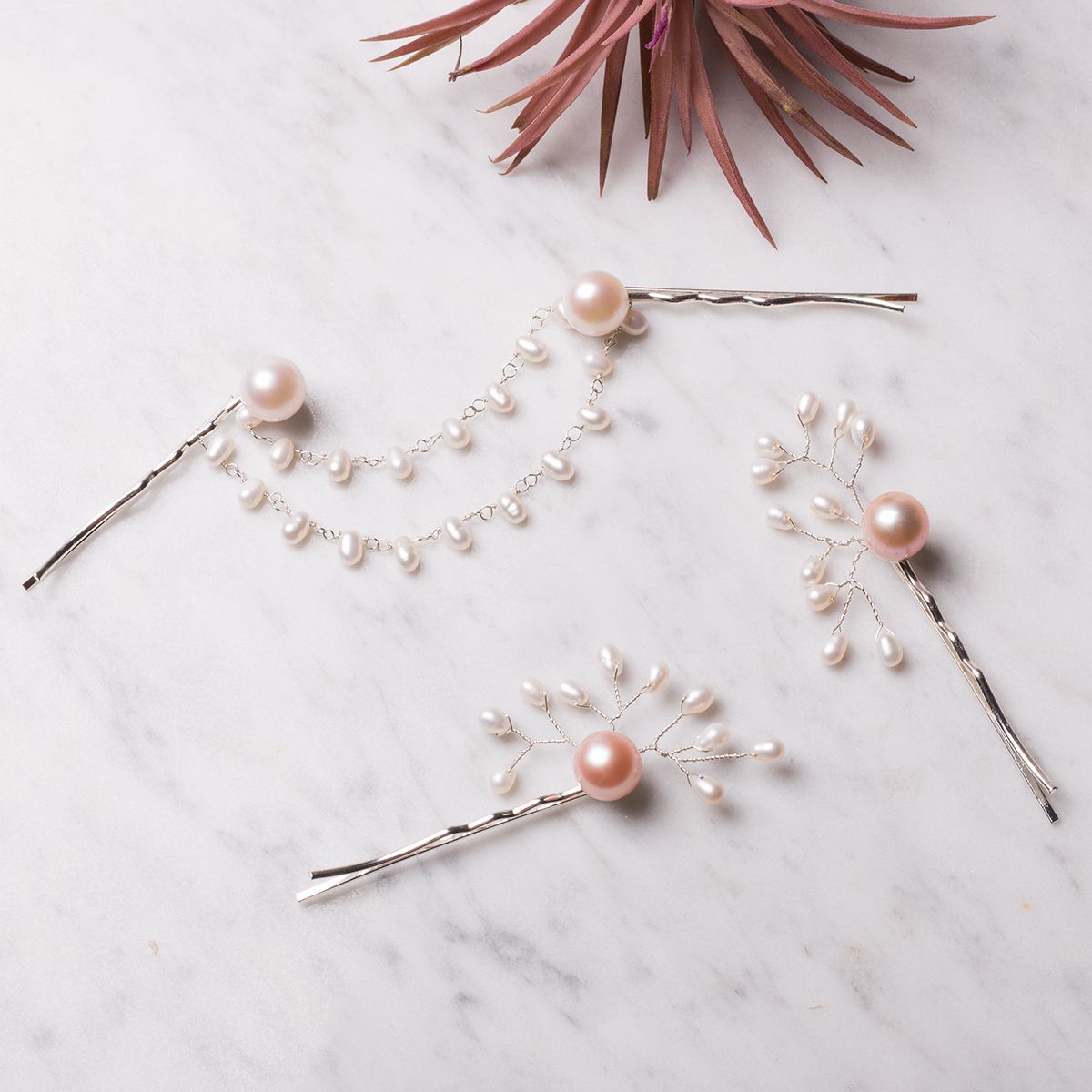 Bridal Hair Accessories
Pearls always look stunning and timeless at a wedding. These bridal inspired hair accessories combine blush pink pearls and rice shaped pearls for a modern yet sophisticated look. Perfect for a bride and her bridesmaids!
To create the twisted effect, thread a bead into the centre of a piece of wire and twist it to form a twisted effect - repeat with as many beads as you wish and attach together. Secure onto the hair grip by wire wrapping securely.