25 Jewellers Creating Bespoke Engagement Rings
Get ready to fall in love!
We're sharing some of our favourite engagement rings from talented jewellers, including Kernowcraft customers using statement gems to create jaw dropping designs like no other. From eye catching salt and pepper diamonds, sea glass to mesmerising sapphires! Each ring has been handcrafted to create a bespoke design.
Scroll down to the bottom of this page to discover interviews with jewellers sharing their insight in designing engagement rings and find out more about the jewellers behind the designs.
Tag @Kernowcraft in your handmade engagement rings on Instagram for a chance to feature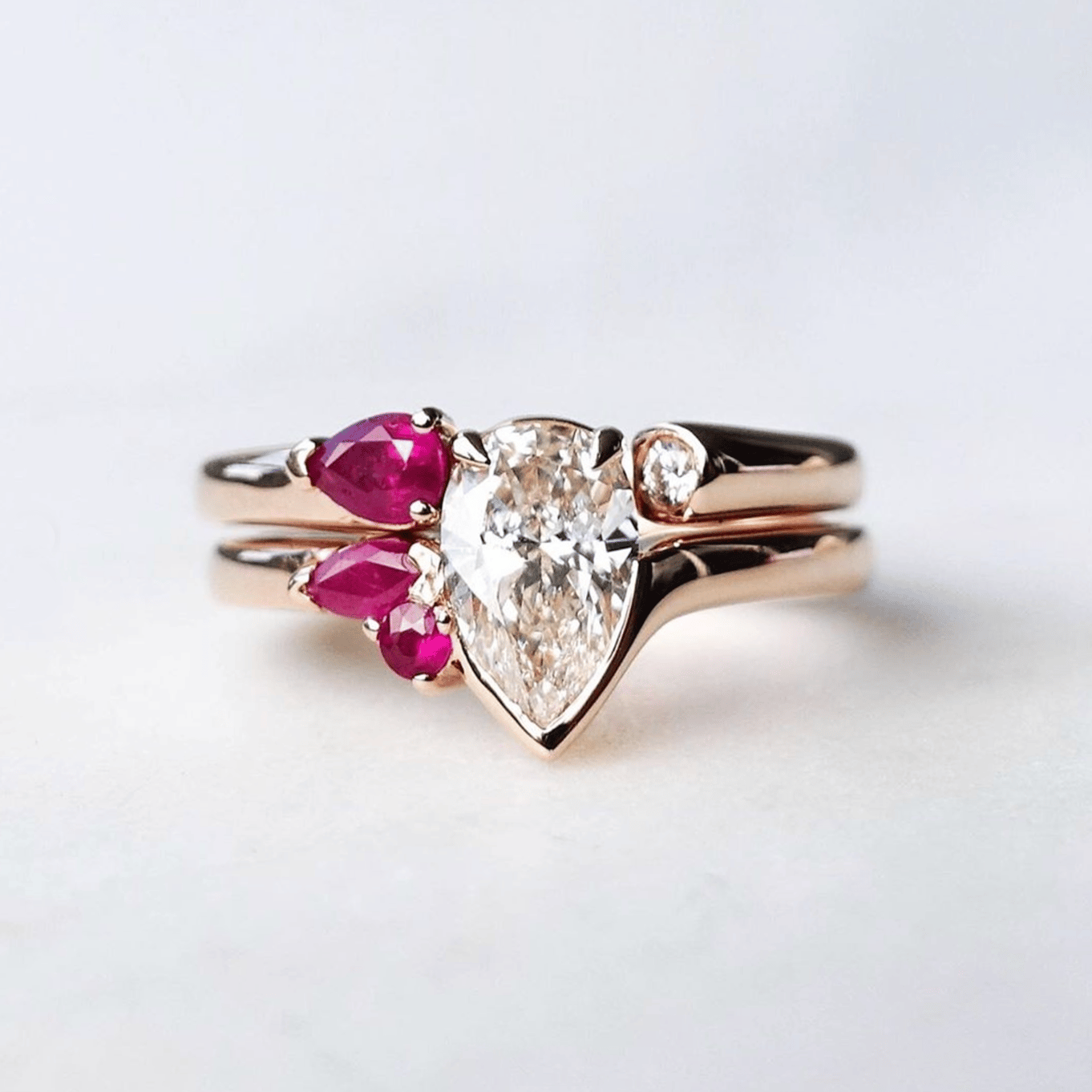 "Sometimes my job involves patience. And boy was I patient with this one! Seán loved our Campbell engagement ring, but wanted to add rubies somewhere. We came up with this set which slot together. Wear the wedding ring either way, so the rubies all nestle together on one side, or so the rubies and tiny diamond hug each other."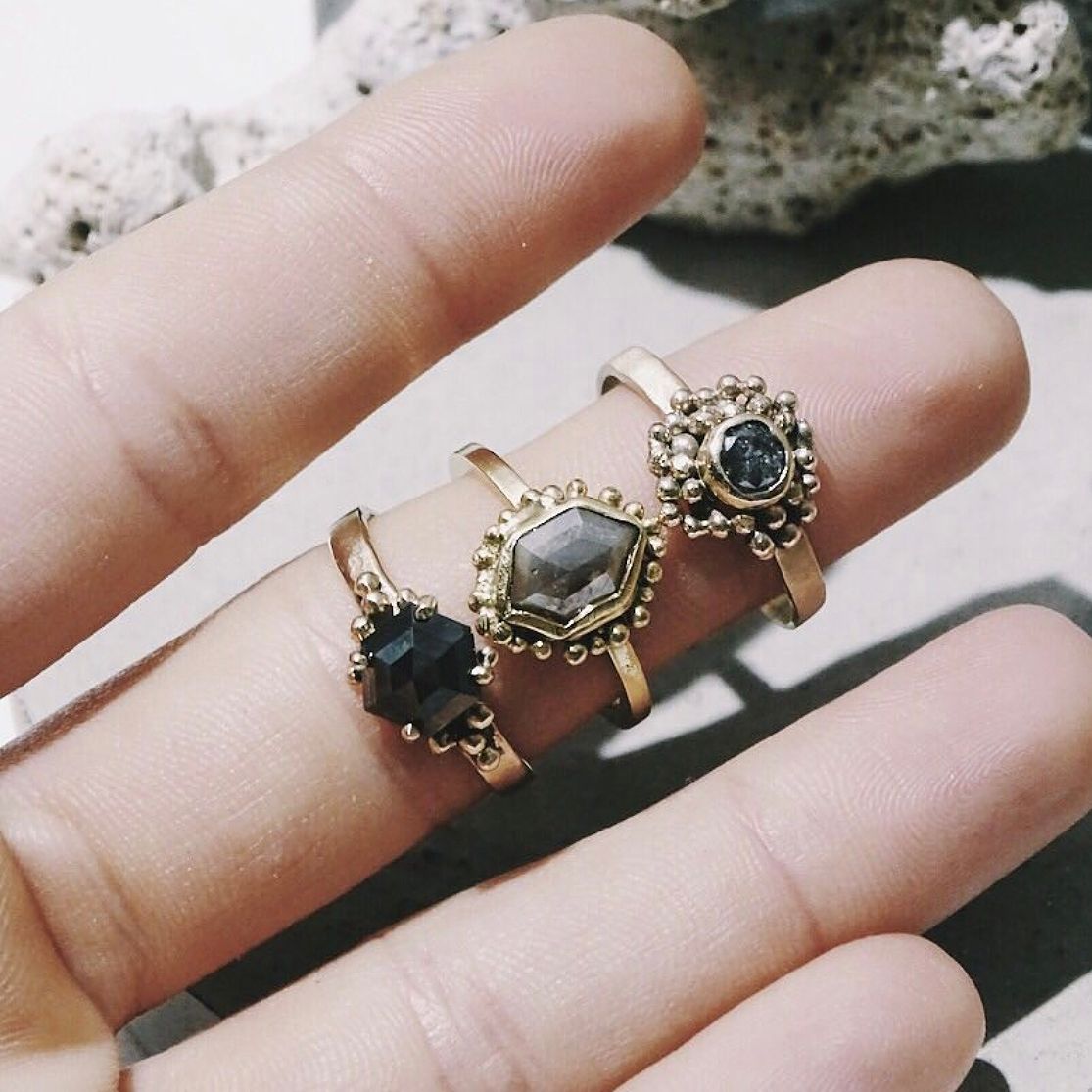 Milly is a jeweller, designing incredible granulated jewellery, mainly using diamonds in her pieces. These alternative bridal rings are truly special - we love a black or grey diamond!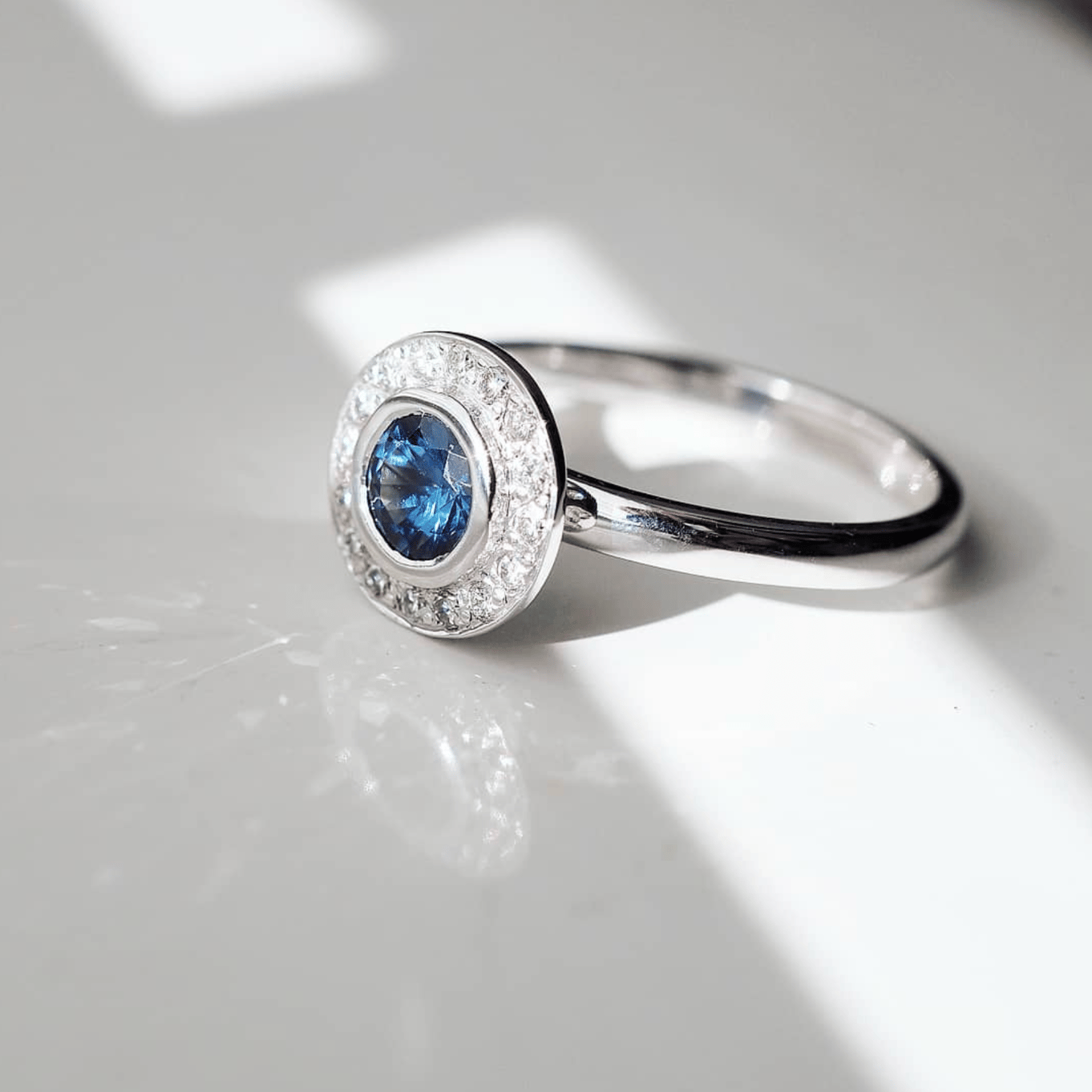 "Sparkling like a summer's day, this Montana blue sapphire has bright flashes of blue, surrounded by a gorgeous halo of diamonds, all in white gold.
Handmade and now adorning the hand of one happy lady."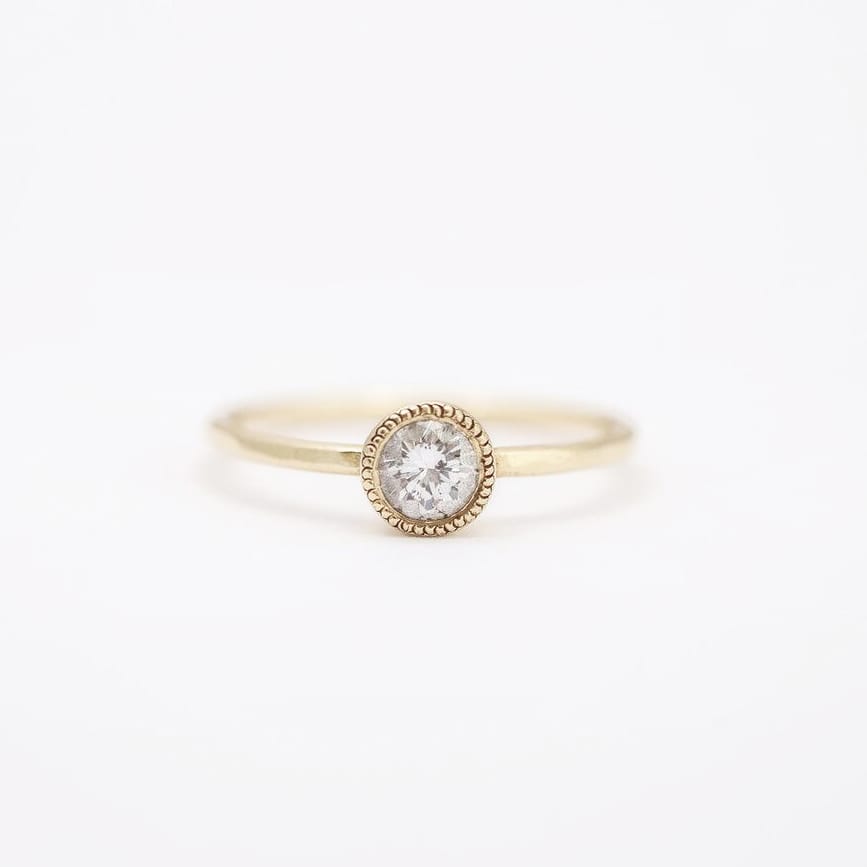 "Beautifully dainty 1mm round gauge ring, with 3.5mm round brilliant cut diamond. Understated, yet exquisite piece is perfect for that very special loved one. This handcrafted ring is lightly planished to give a glistening effect to the ring shank subtle yet eye catching, with a solid gold setting to hold that beautiful sparkly diamond with a unique milled edge inspired by a sunbeam.
Elizabeth McQuillan
"Commission for a really large statement engagement ring, pink sea glass with sterling and fine silver."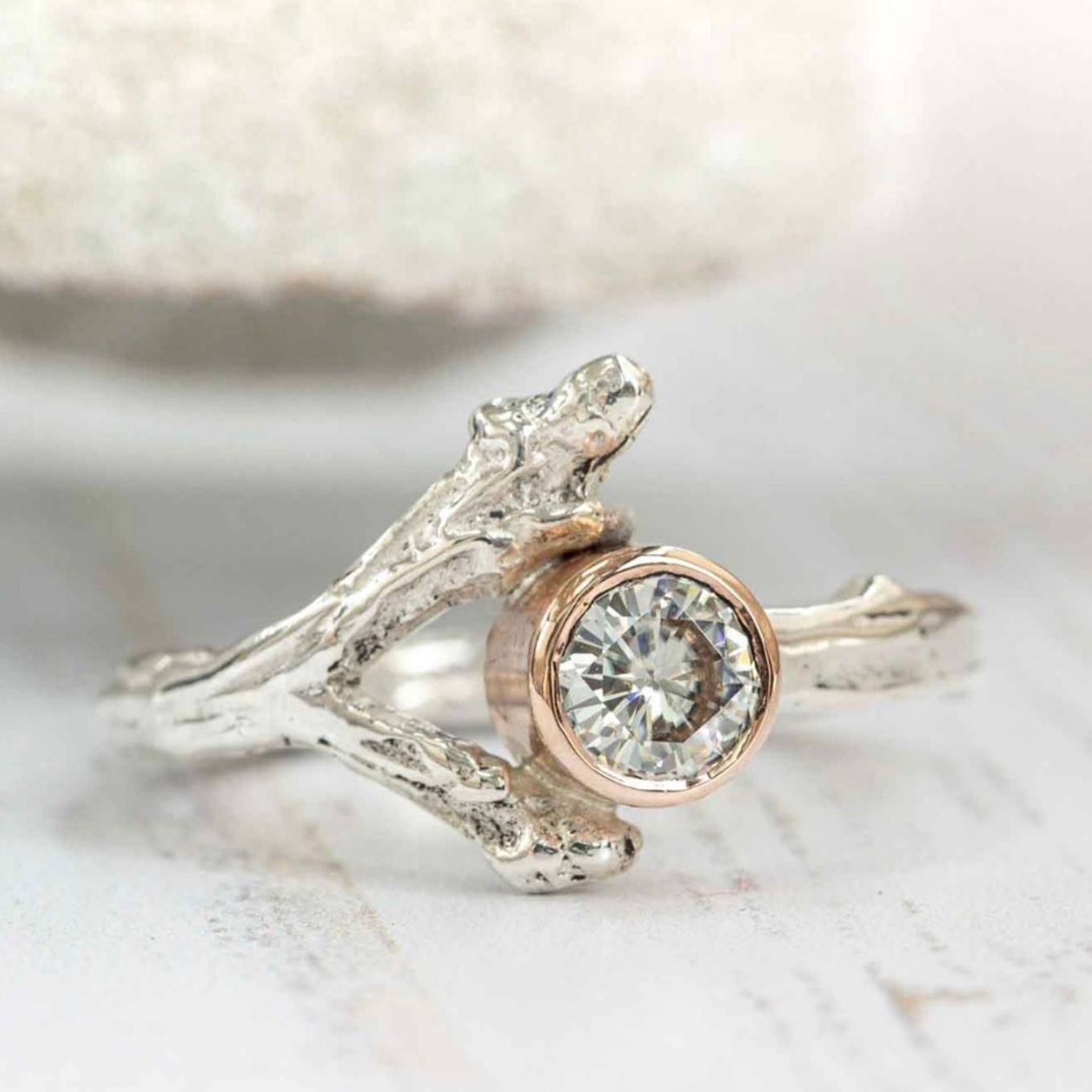 "Moissanite alternative engagement ring made from a cast sterling silver twig and 9ct rose gold setting!"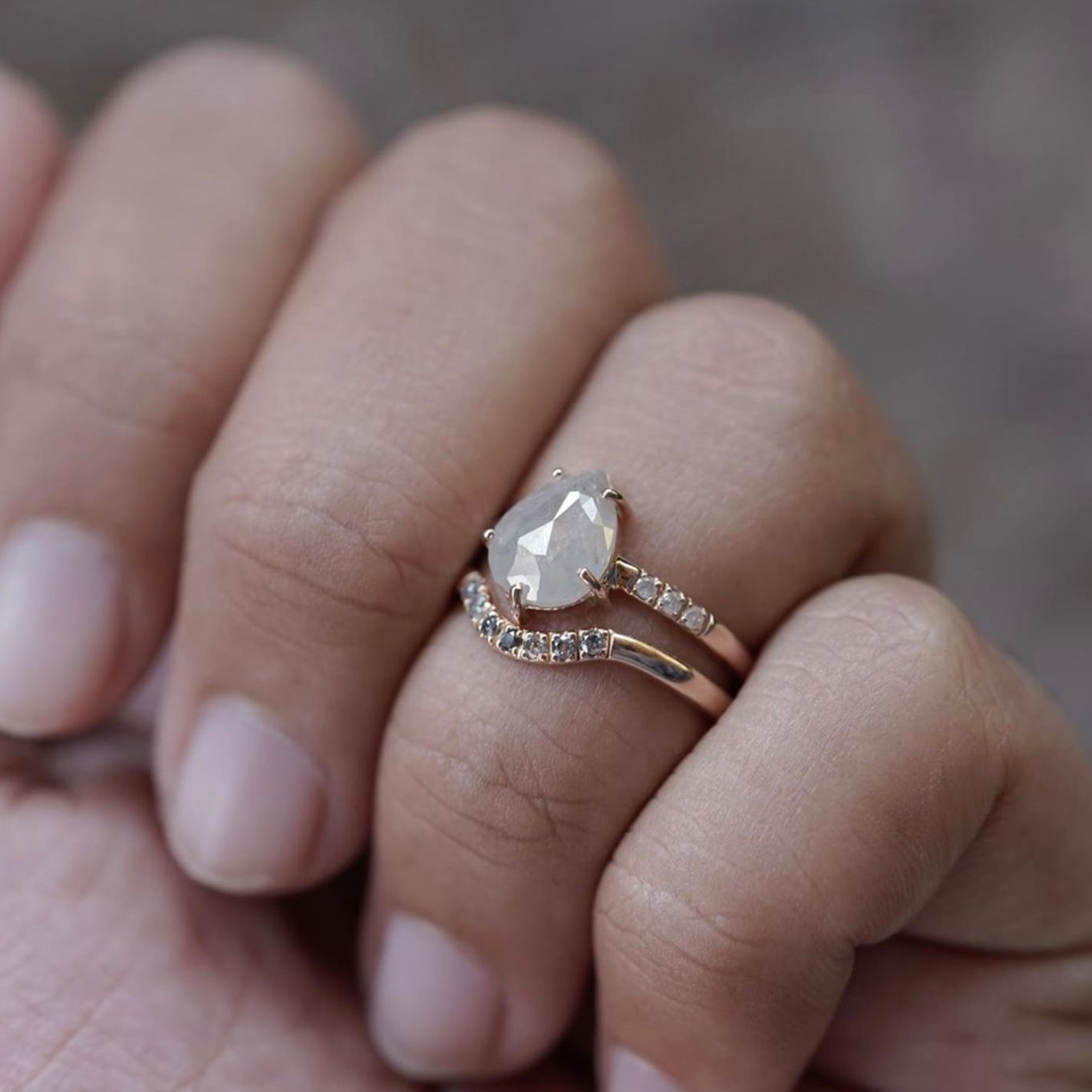 "Finding the way took on many forms. Just like water does, on its way to becoming one. One river, one ocean, one teardrop. She changed her shape to fit your path, the path that leads you home. Custom rose cut pear diamond ring and curved salt and pepper diamond nesting band, both in gold."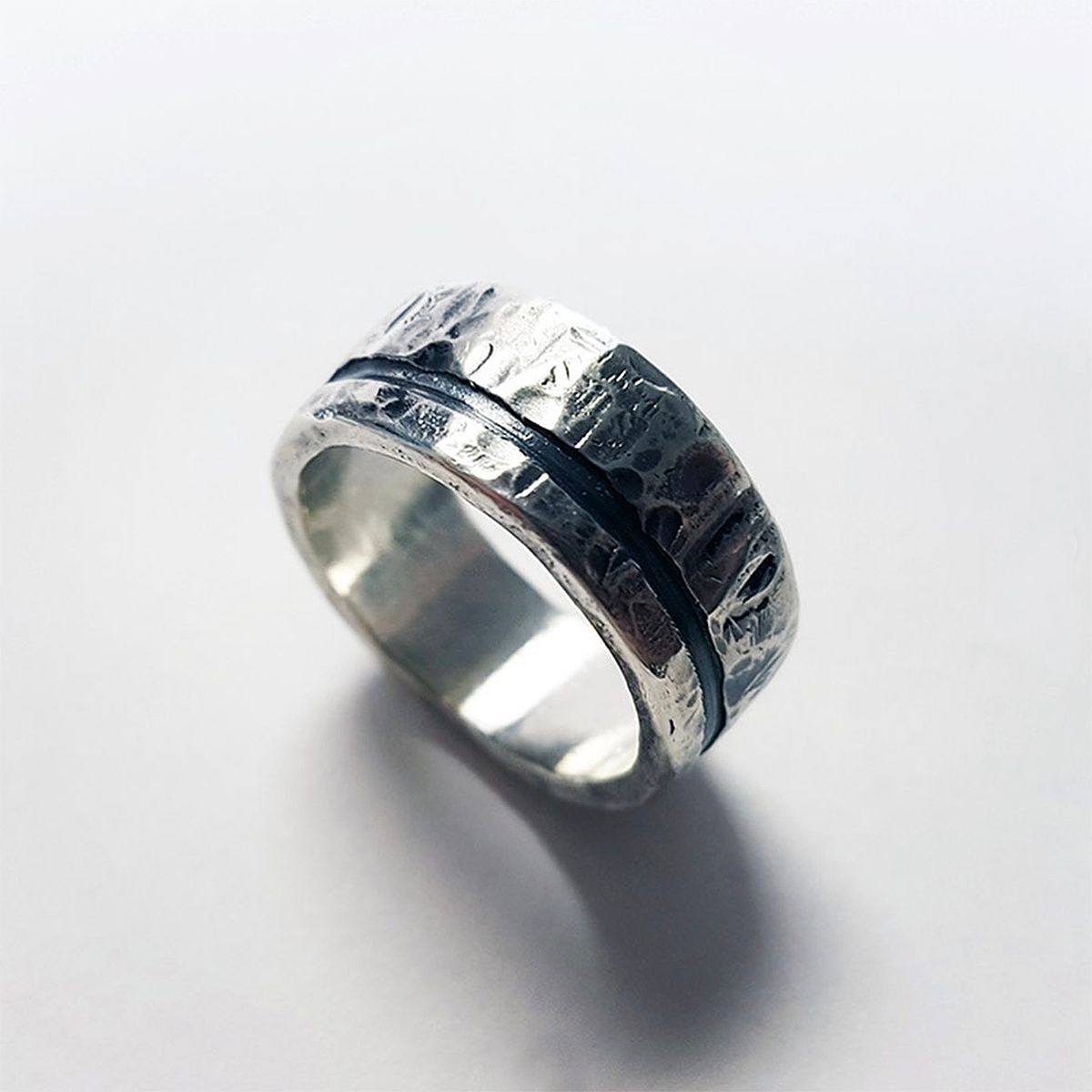 "Hammered and oxidised men's ring with a rustic black channel running all the way around the band! This was possibly the hardest ring I've ever made as it was just so hard to form! Working with thick metal really has its challenges but I'll always be pleased with how this creation turned out. I'm so pleased I still have it as it was one of the first things I ever made!"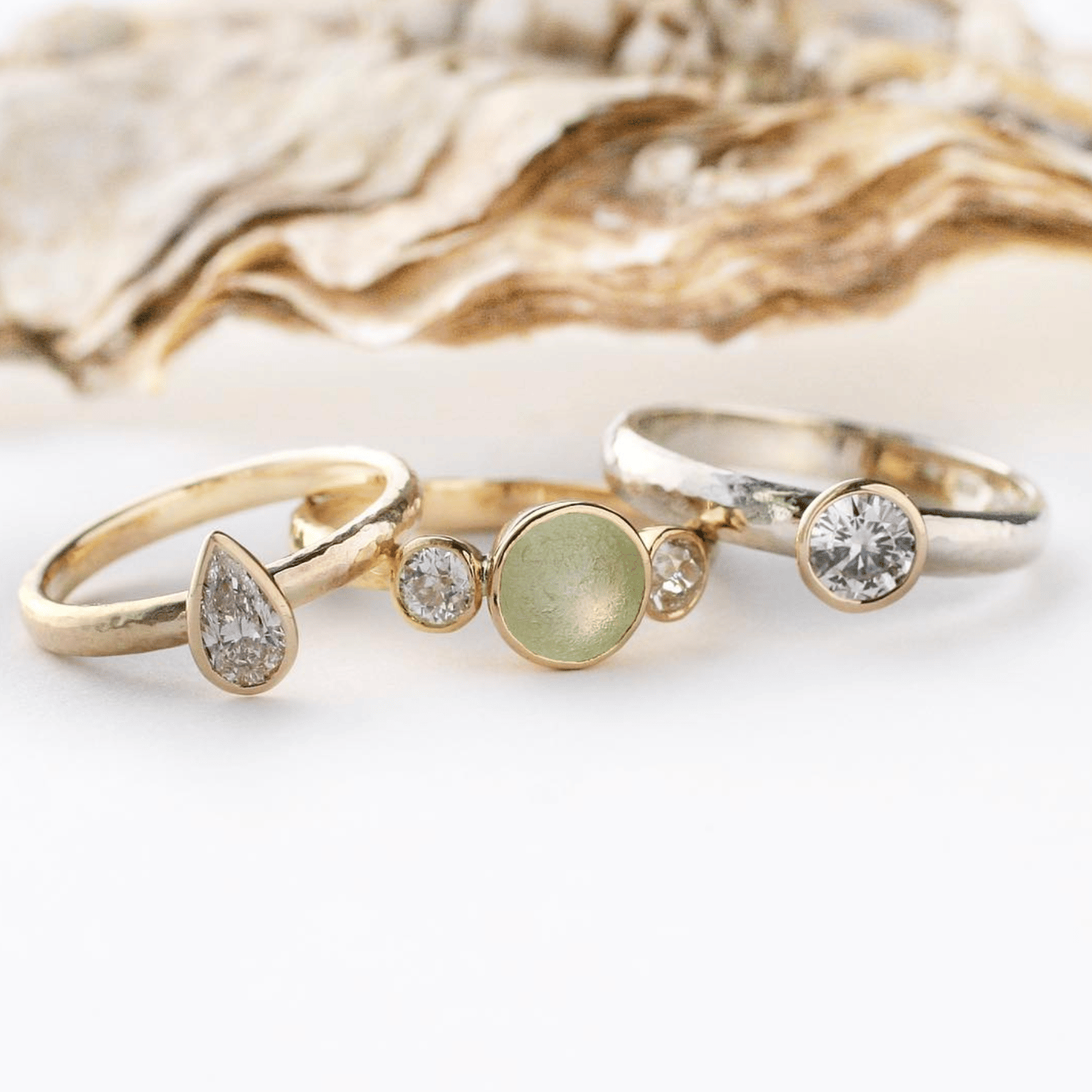 "I have a feeling quite a few beautiful dreams and wishes will be coming true this Christmas. I adore the pale olive sea glass paired in this three stone ring with 18ct yellow heirloom gold and white diamonds. A sweet 9ct recycled gold pear solitaire, with subtle hammer-textured band."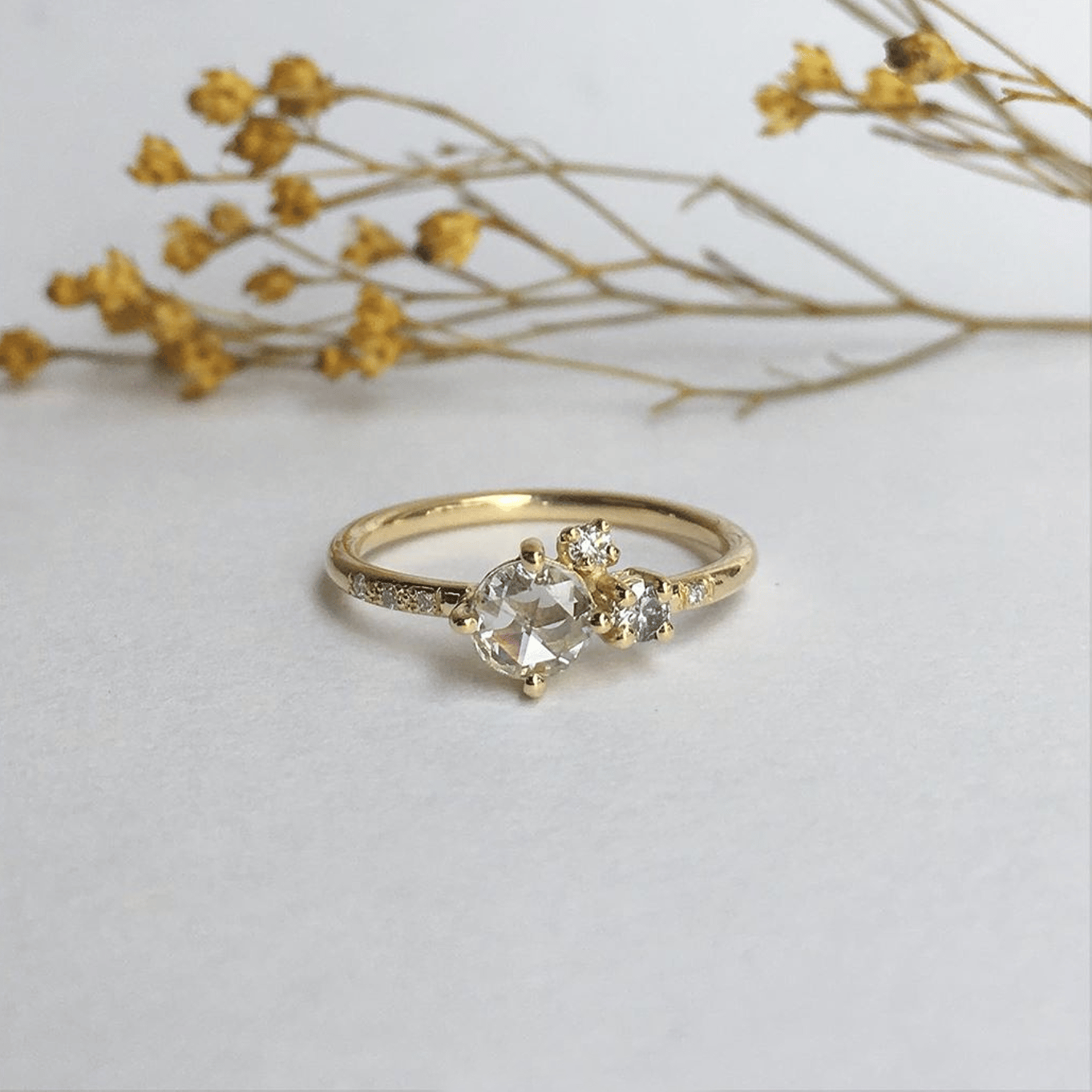 "A gently glittering rose cut diamond, amidst a sprinkling of brilliant cut white & grey diamonds. This bespoke Posie ring is now upon the hand of our most recently engaged client."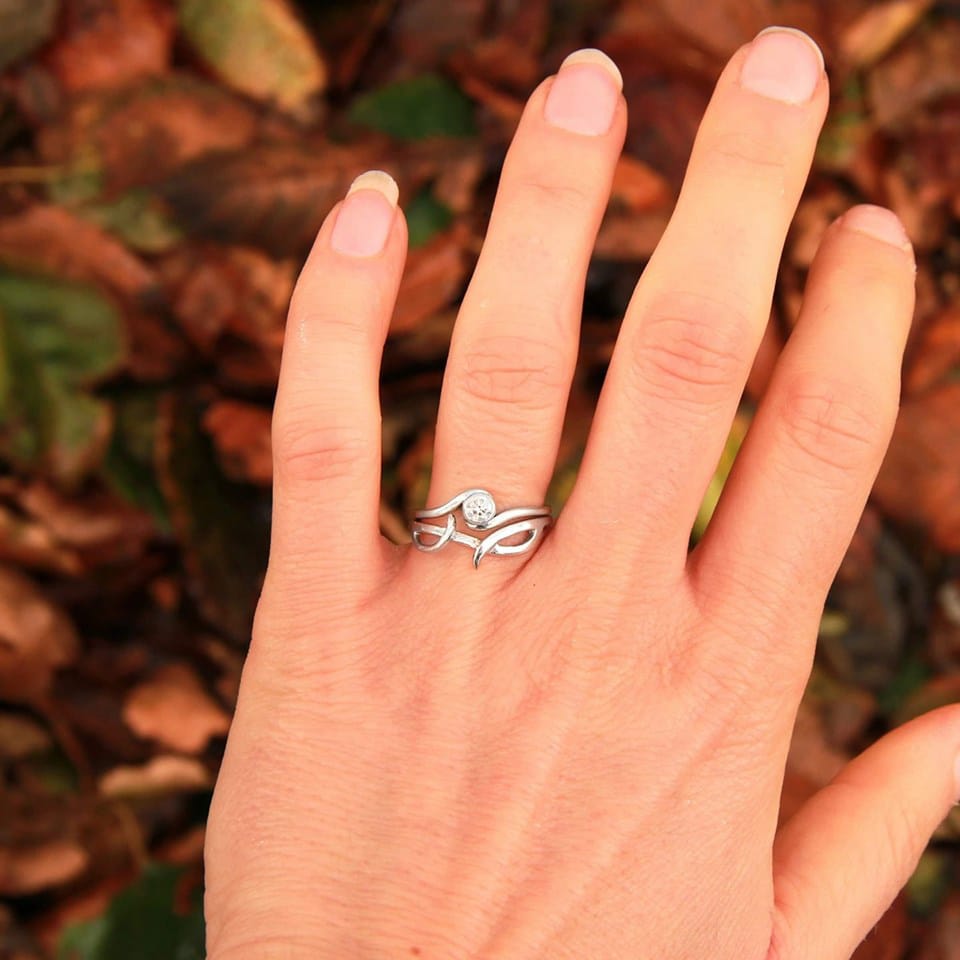 "Made this white gold and diamond engagement ring 2 years ago for my best friend, and her wedding ring for her to get married last week."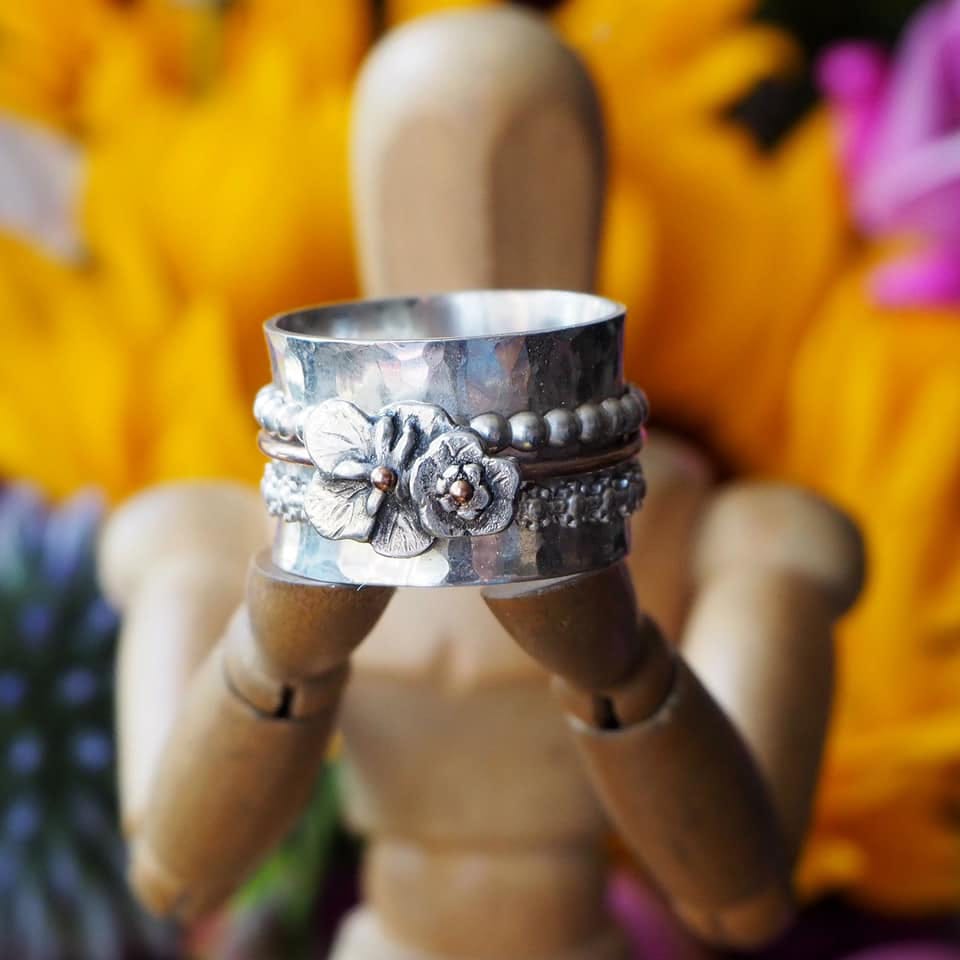 "I have just made one and she said yes, the worst few weeks waiting to hear 😂... I was also making a ring for her to give him at the same time, all in secret!"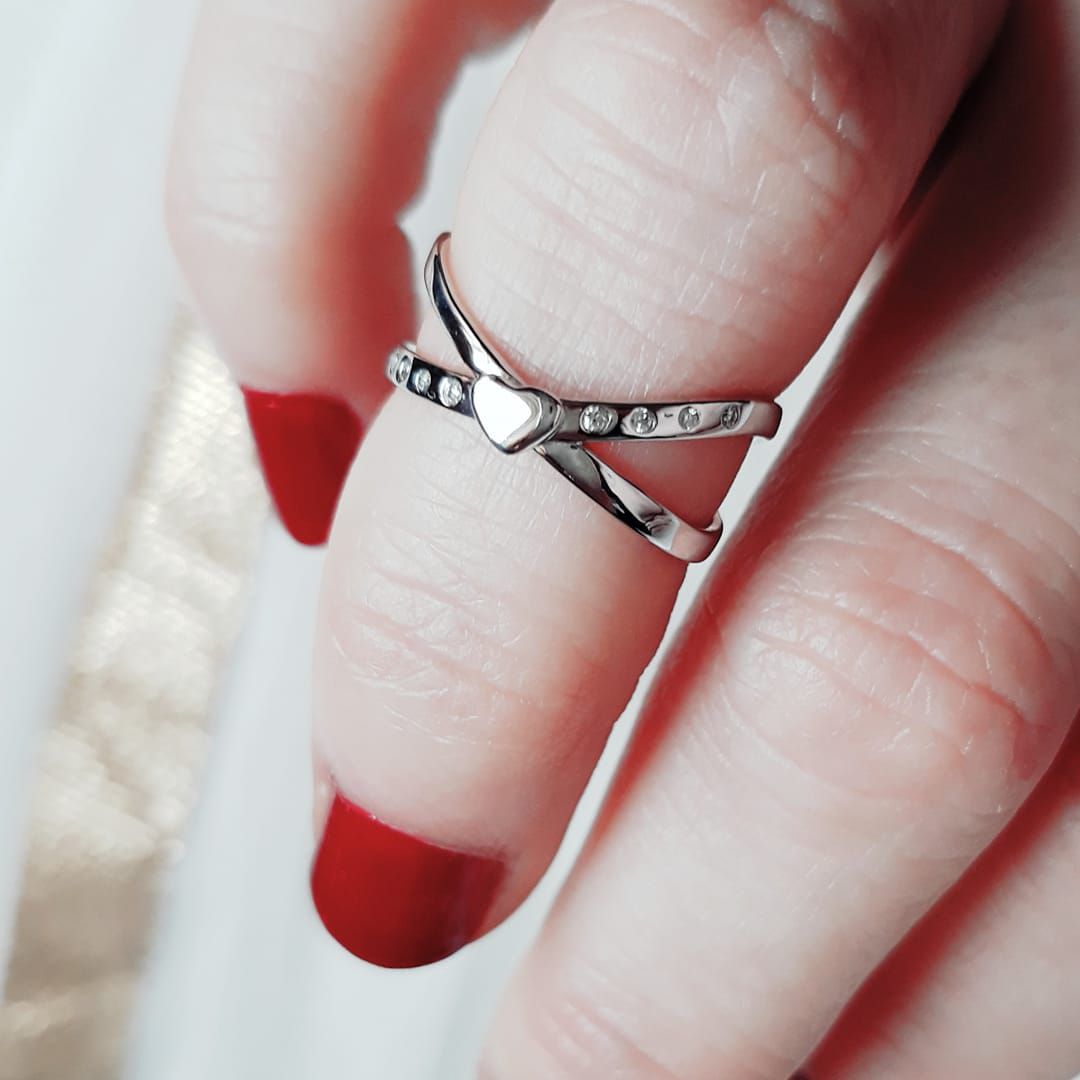 "Bespoke handmade engagement ring in white gold and diamonds by Cloelea Jewellery."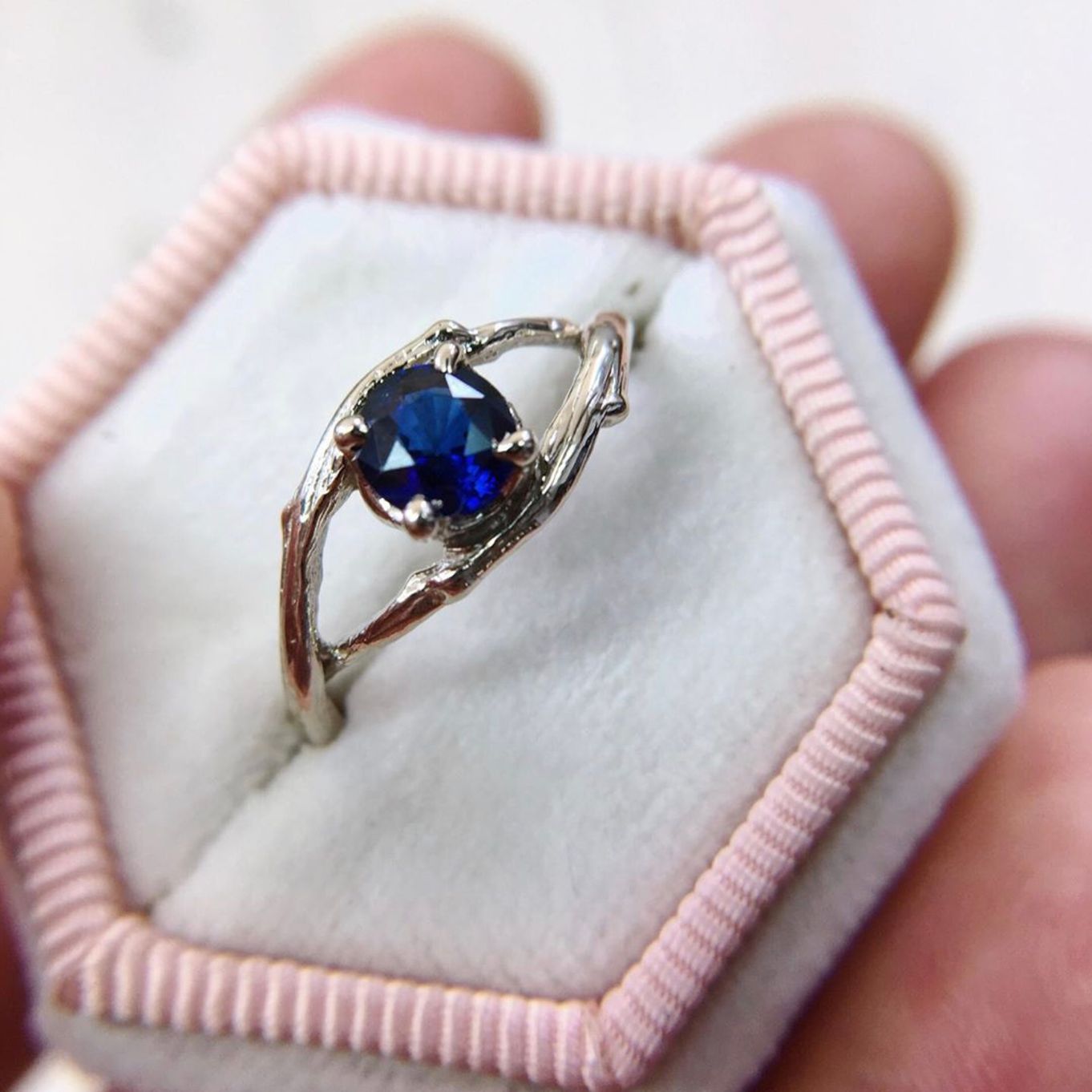 "My gemmology teacher once described the perfect sapphire as one you could get lost staring into 🌌- The Large Unity Solitaire in 14K white gold."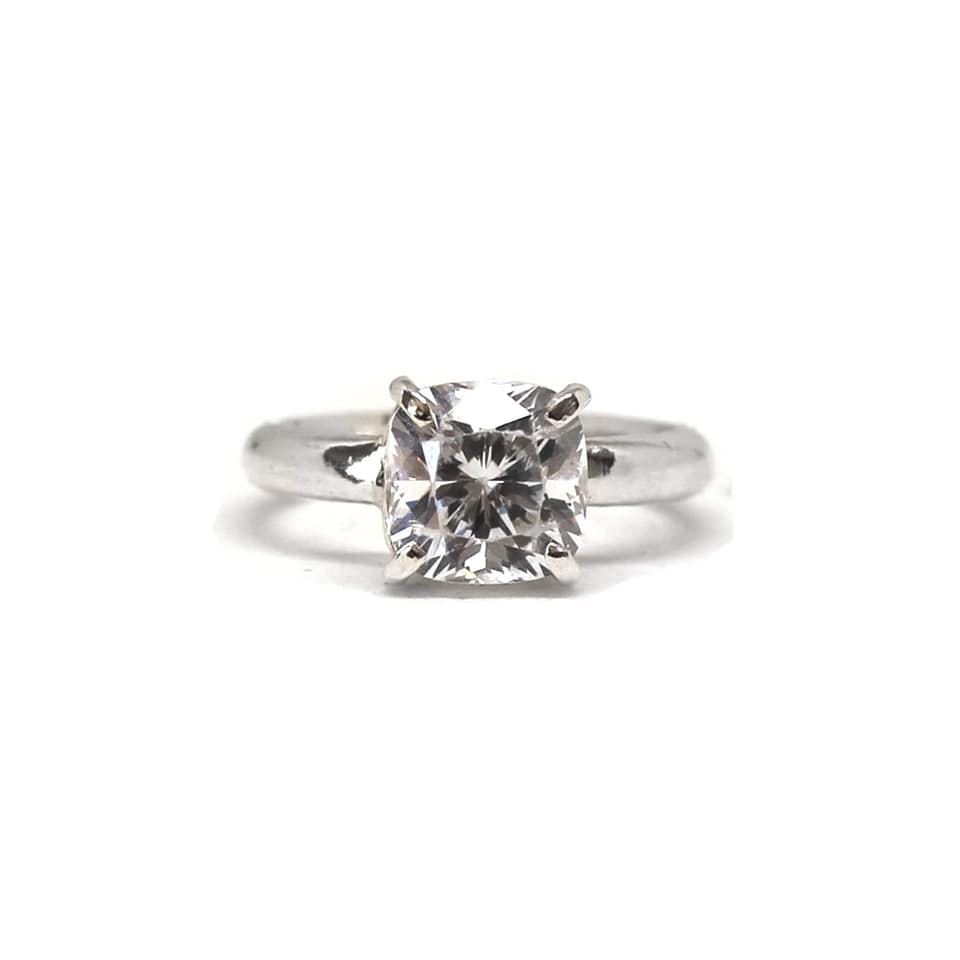 "2 carat antique cushion cut lab diamond set in 9ct white gold💎😍This has been the hardest ring I've made so far, claw settings are something of a work in progress / trial (multiple times) and error process with me still, but I'm really pleased with how this has turned out."
Loura Lala Rose
"First (and possibly last) ever go at a claw setting! It is uneven and perfectly imperfect! I made it for myself... (fiance bought the moonstone!) variety is the spice of life and all!"
---
Meet The Jewellers Creating Bespoke Engagement Rings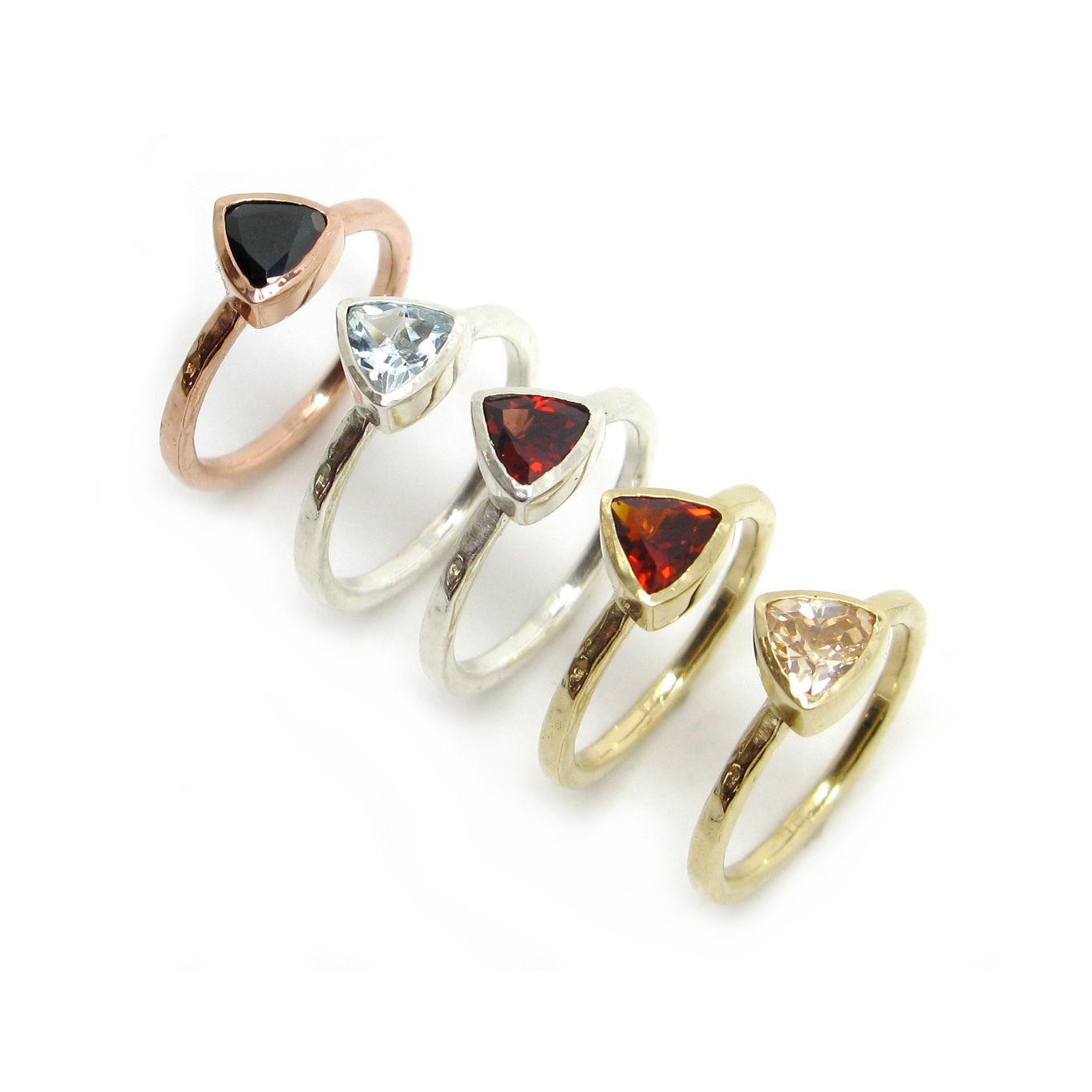 Based in Cornwall, Lucy and her team love using statement gems and creating cutting edge handcrafted jewellery - including alternative wedding jewellery. Discover the designs and find out more about their business in the interview...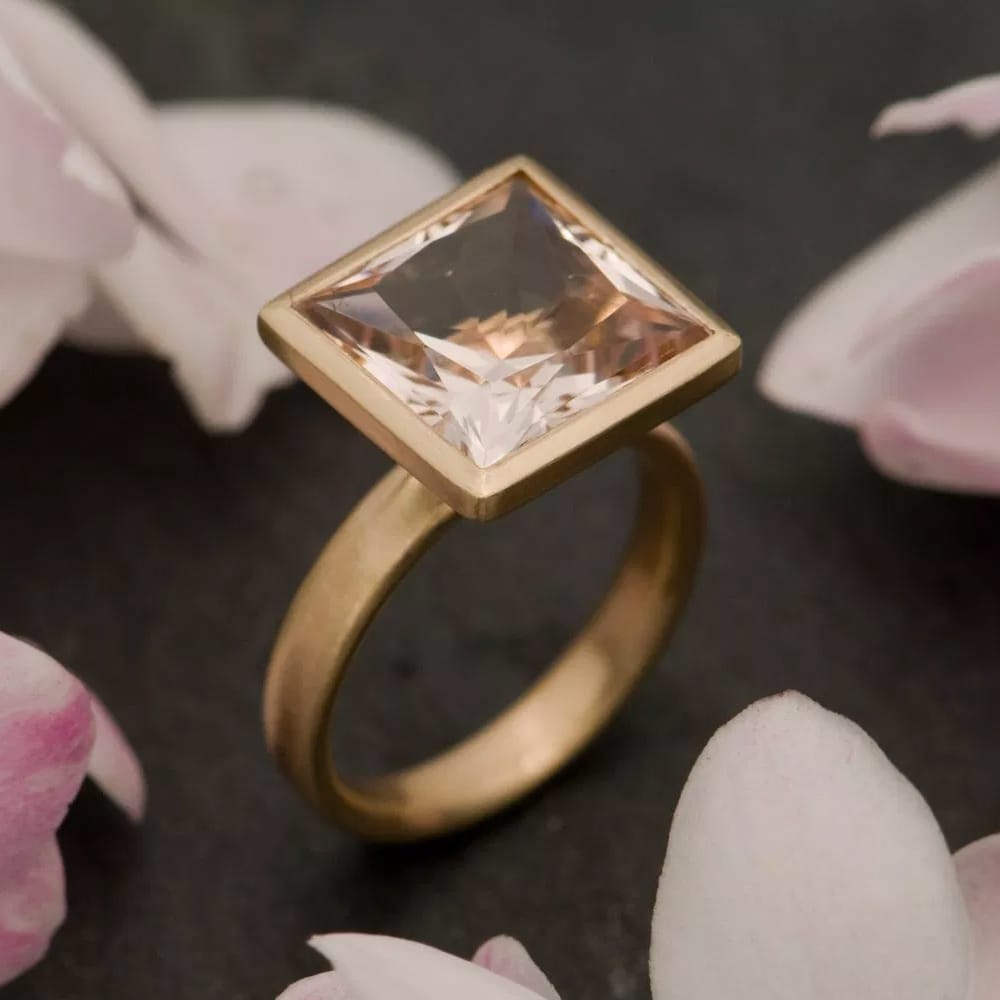 With over 3,000 Etsy sales, Will shares his top tips for success and shares insight into his contemporary designs loved by people from across the world.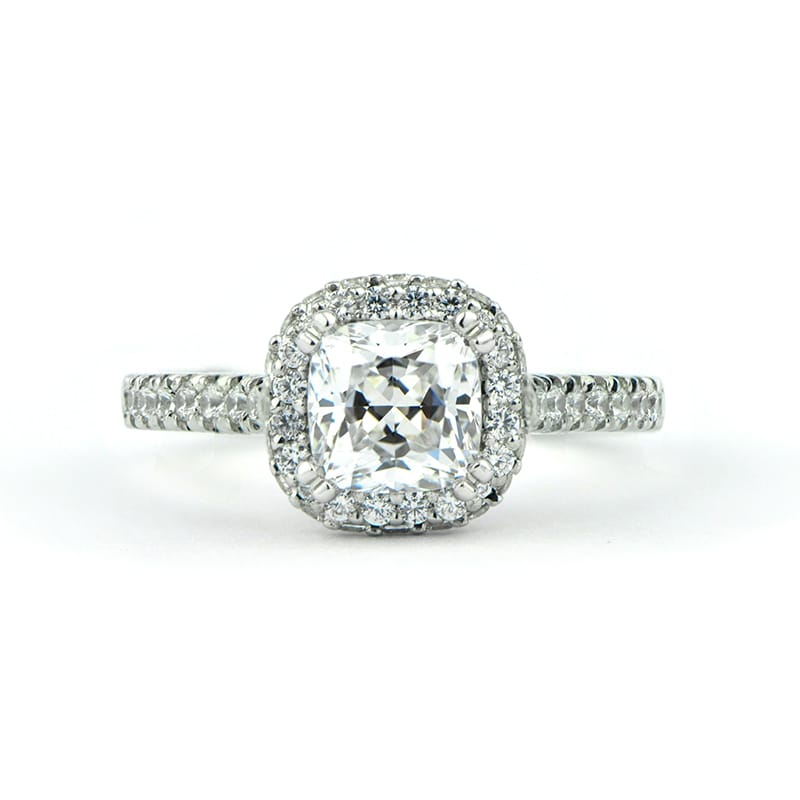 Sam, Blackacre's founder has been our customer for over 17 years. Blackacre offers stunning engagement, wedding and eternity jewellery - find out about more about his business and jewellery making journey.
Jenny from Sea Surf Rocks shares her design process of making this wonderful salt and pepper diamond engagement ring!
"Making an engagement ring for someone can seem incredibly daunting at first. You want it to be perfect as much as your client does, but if you take the time to plan it out, make test pieces if required and give yourself enough time to make it, you'll be fine!"
Read the post and see behind the scenes...