9 Gemstone Ring Designs We're Obsessed With
Love gemstones? Get ready to fall in love with some incredible handmade gemstone rings!
Our customers never fail to blow us away by their talent and imagination. We've picked some of our favourite designs using some of our most popular and interesting gemstones.
Tag us in your designs on social media and use the hashtag #Kernowcraft for your chance to feature on our page.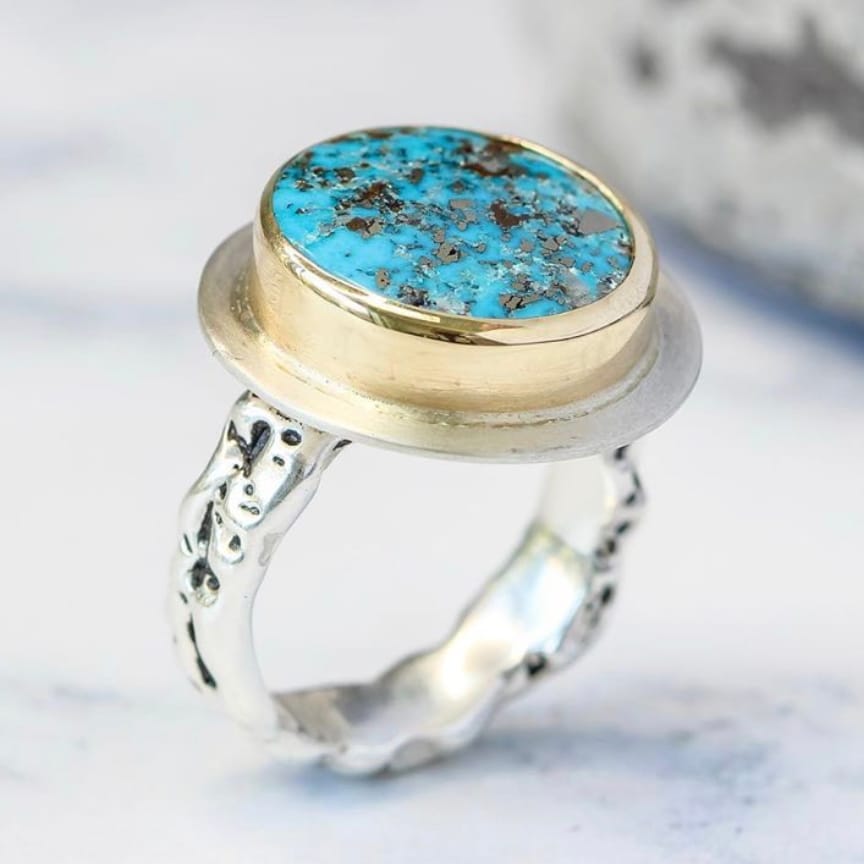 "I bought this gorgeous natural turquoise from Kernowcraft & decided to set it in an organic sterling silver and 9ct gold setting to bring out the flashes of pyrite..."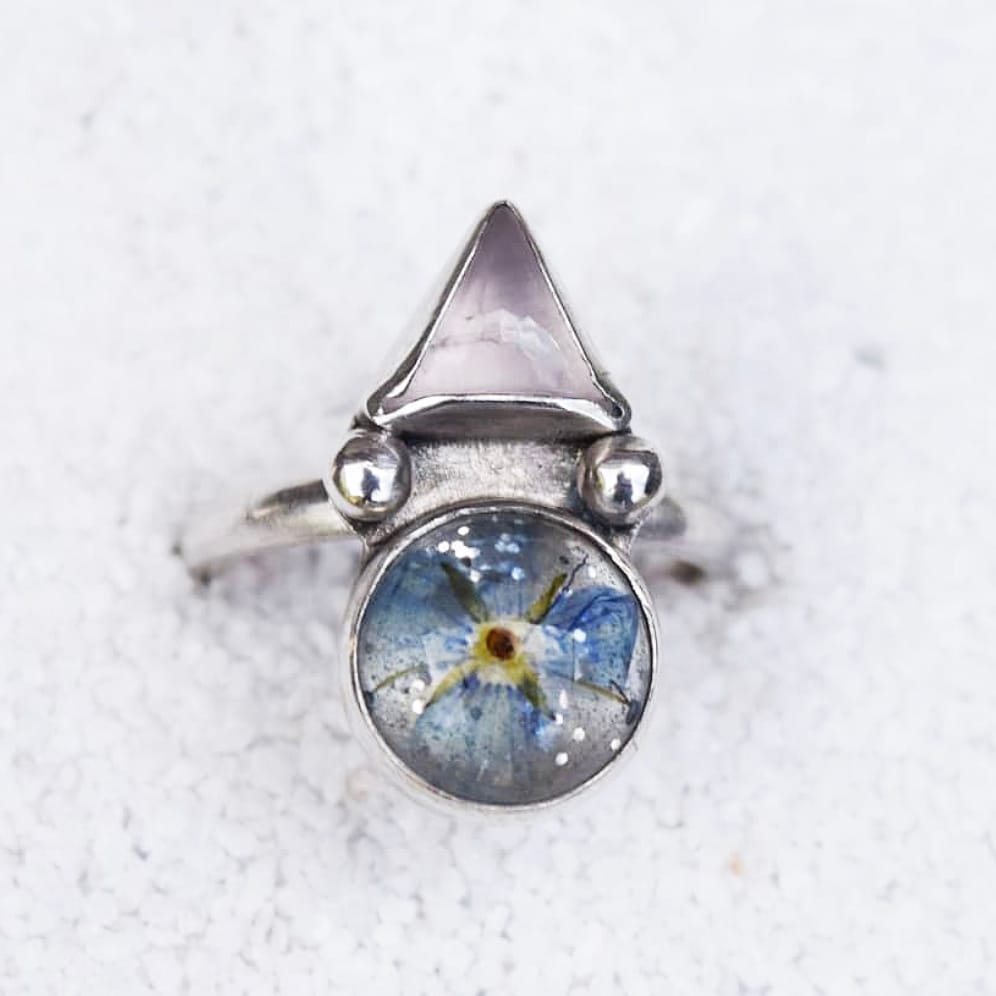 "Featuring a rose quartz triangle from Kernowcraft & a real wild flower handpicked from my dad's garden..."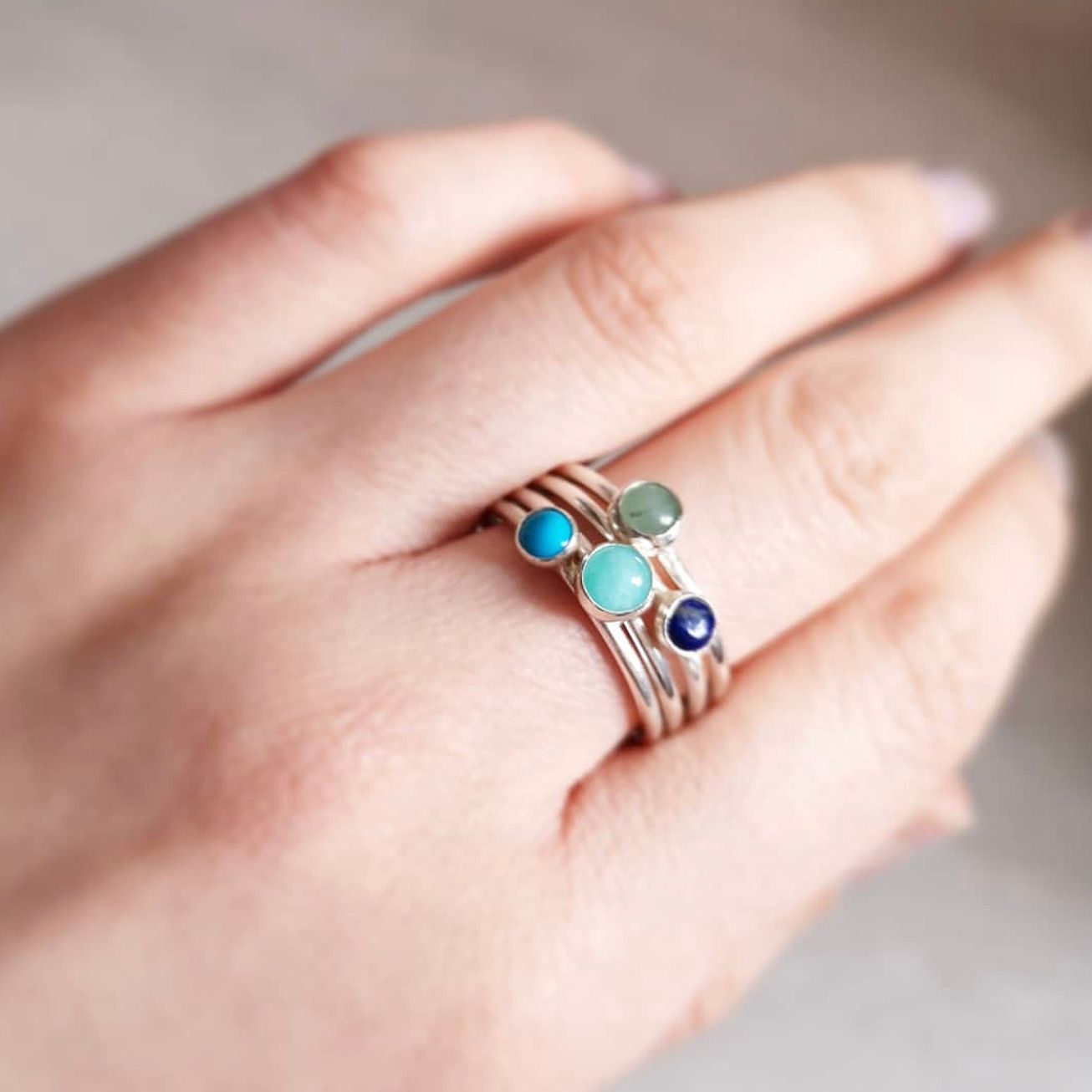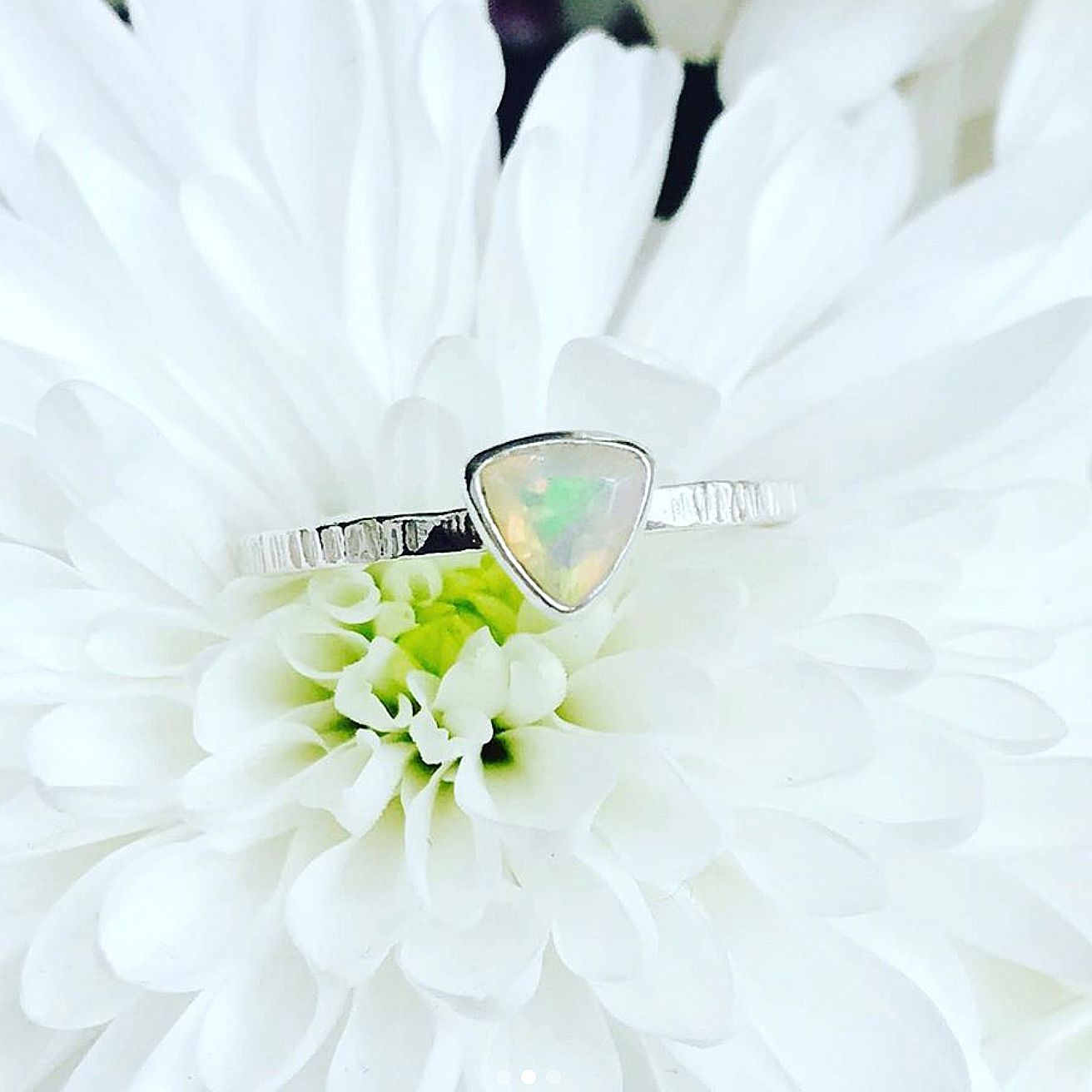 "So chuffed with this new ring design! The colours in this opal are stunning set in my first ever trillion setting! Do we love it? I do! Thank you Kernowcraft for the beautiful opals!"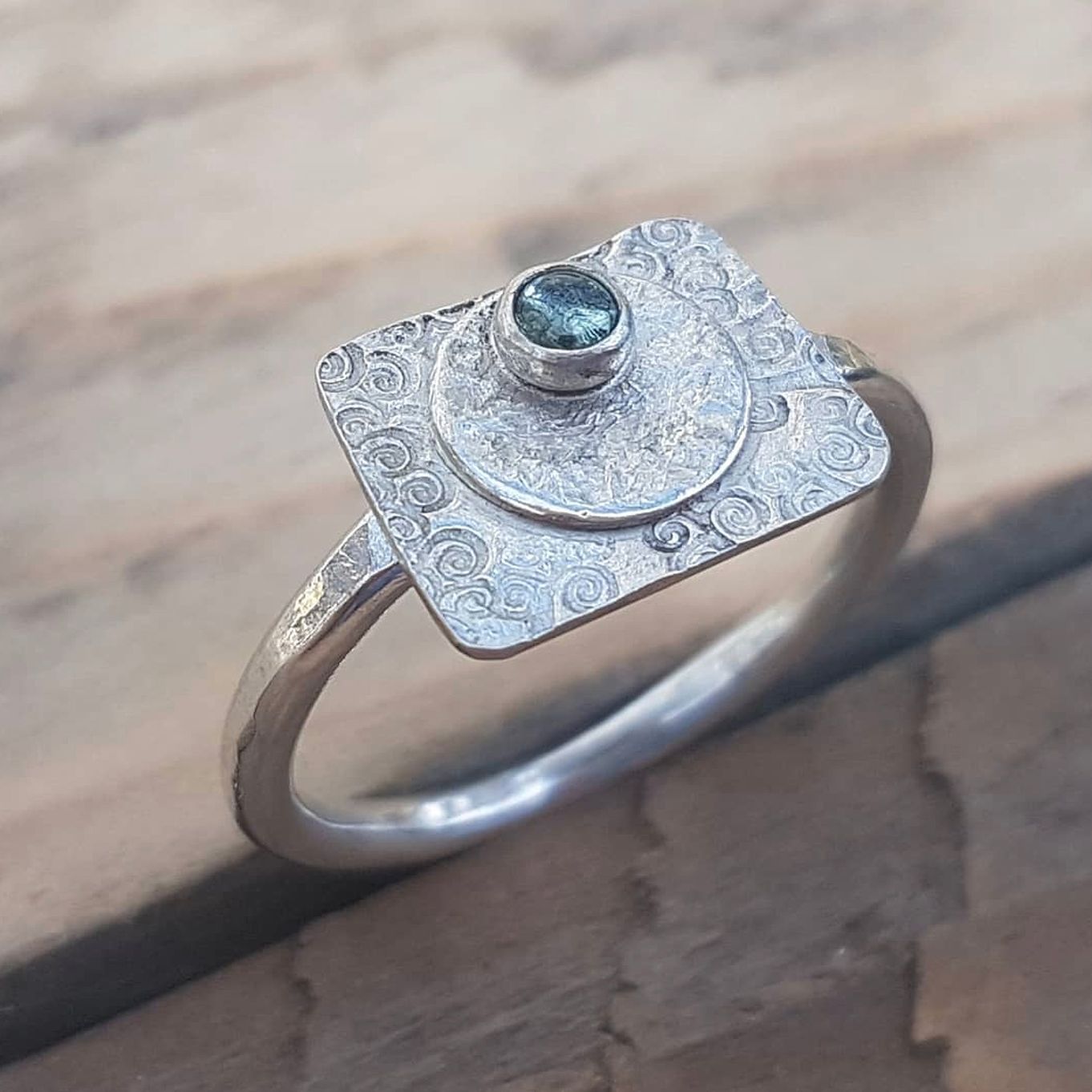 "Rustic silver, decorated with coils and reticulation, set with a very pretty tourmaline from Kernowcraft."
"This hexagon rose cut diamond ring had one of the most difficult bezels to fabricate of 2018. Not only is it tiny but all those corners! My first hex stone and it came out perfectly! It's so beautiful, dainty but eye catching. Sometimes the things that look like the most simple designs are actually the hardest to create."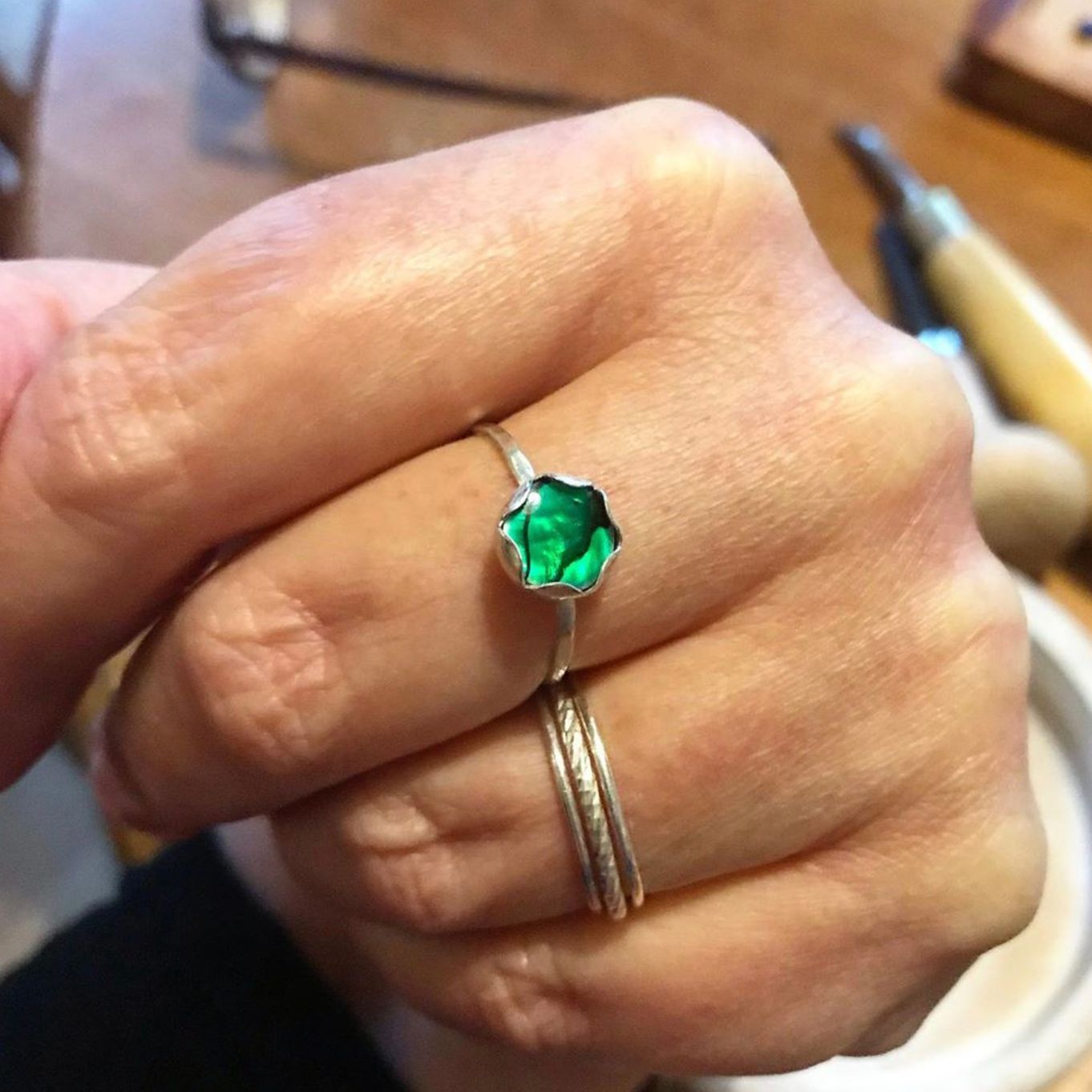 "Here's the first of the lovely green paua shell cabochons I got from Kernowcraft. What a fabulous colour and high shine!"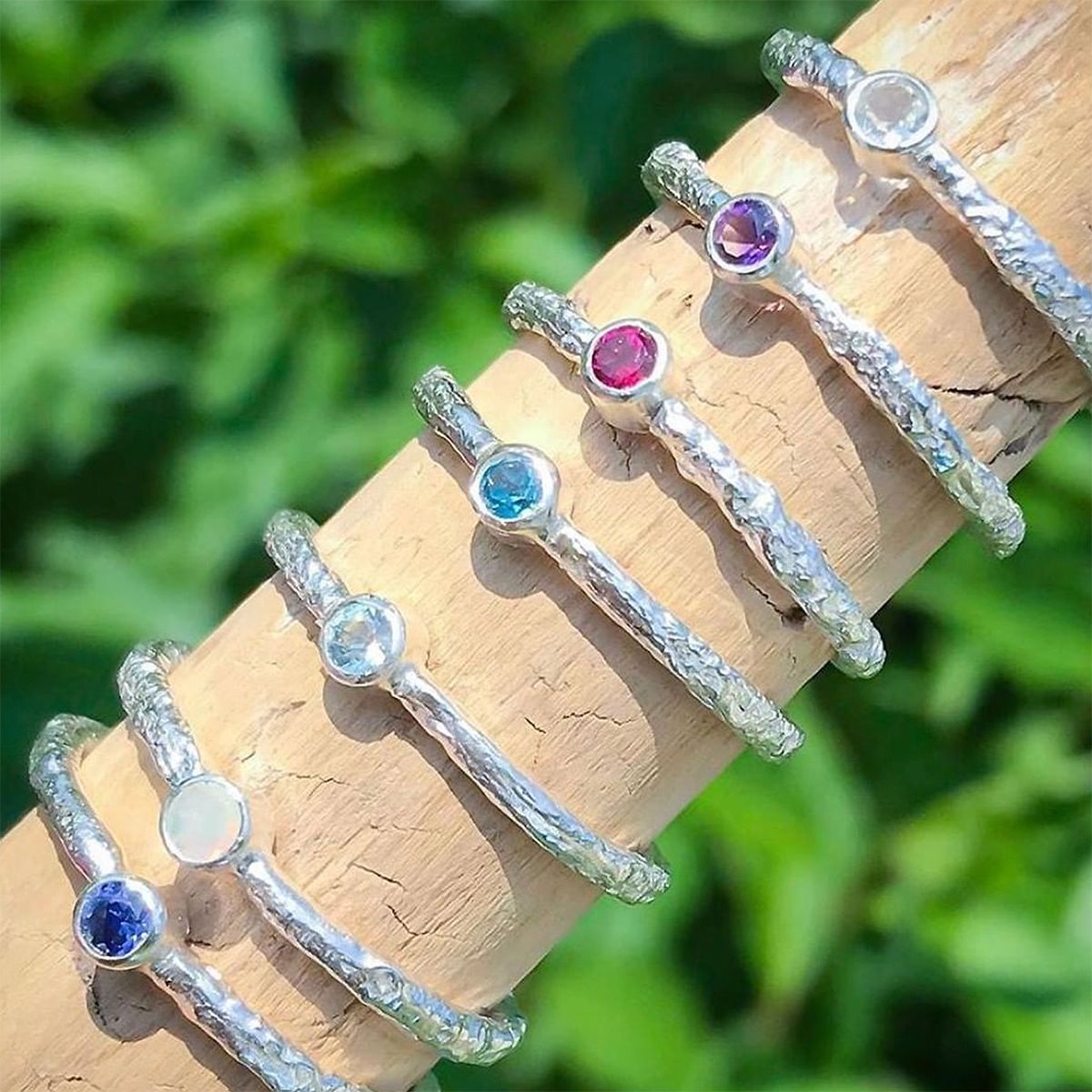 "I finally got these beauties finished using some of the beautiful stones from my Kernowcraft winnings to create this gorgeous new range."⁠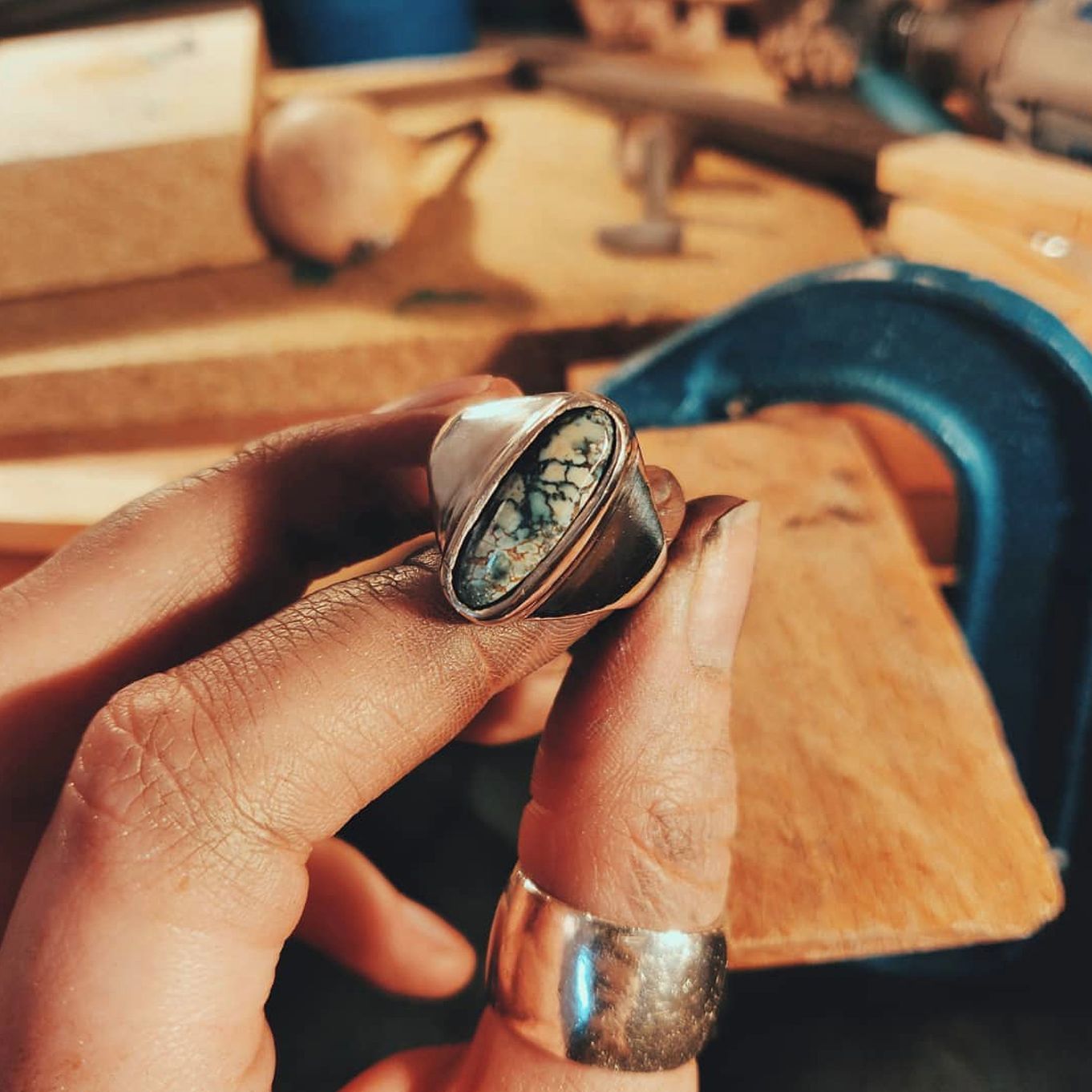 "One-of-a-kind new lander turquoise silver ring. I chose this stone both because of the more unusual shape and the beautiful crackled effect on the turquoise. I wanted to keep the design as simple as possible to keep the stone at the forefront of the piece. I love how much new lander turquoise varies!"