20 Handmade Heart Jewellery Designs
With Valentine's Day approaching, we thought we would share our favourite heart shaped jewellery designs by our talented customers!
Have you ever used hearts in your handmade jewellery? Discover our heart shaped gemstone cabochons, faceted stones, beads and charms on our website.
Hearts are an unusual shape to use in jewellery making and while they can be a challenge to set or incorporate into your designs, the end result is magical. We hope these unique designs from stone setting to wire work inspires you to add some romance to your makes...
Tag @Kernowcraft in your handmade heart jewellery on Instagram for a chance to feature
Opal Heart Ring
Just A Ring Thing creates a gorgeous boulder opal ring with a textured bezel setting, with a patina to make the gemstone pop!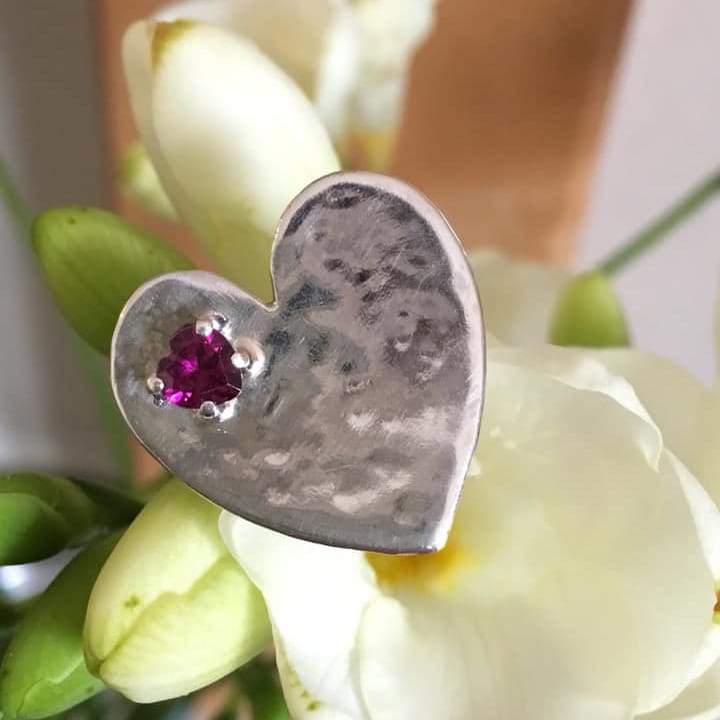 Rhodolite Garnet Heart Ring
Kate Seow, from Prosecco & Rubies has made the most spectacular heart-shaped ring with a heart-shaped rhodolite garnet, sourced from Kernowcraft in a delicate claw-setting. "It was an absolute so-and-so to set!" - but definitely worth the struggle!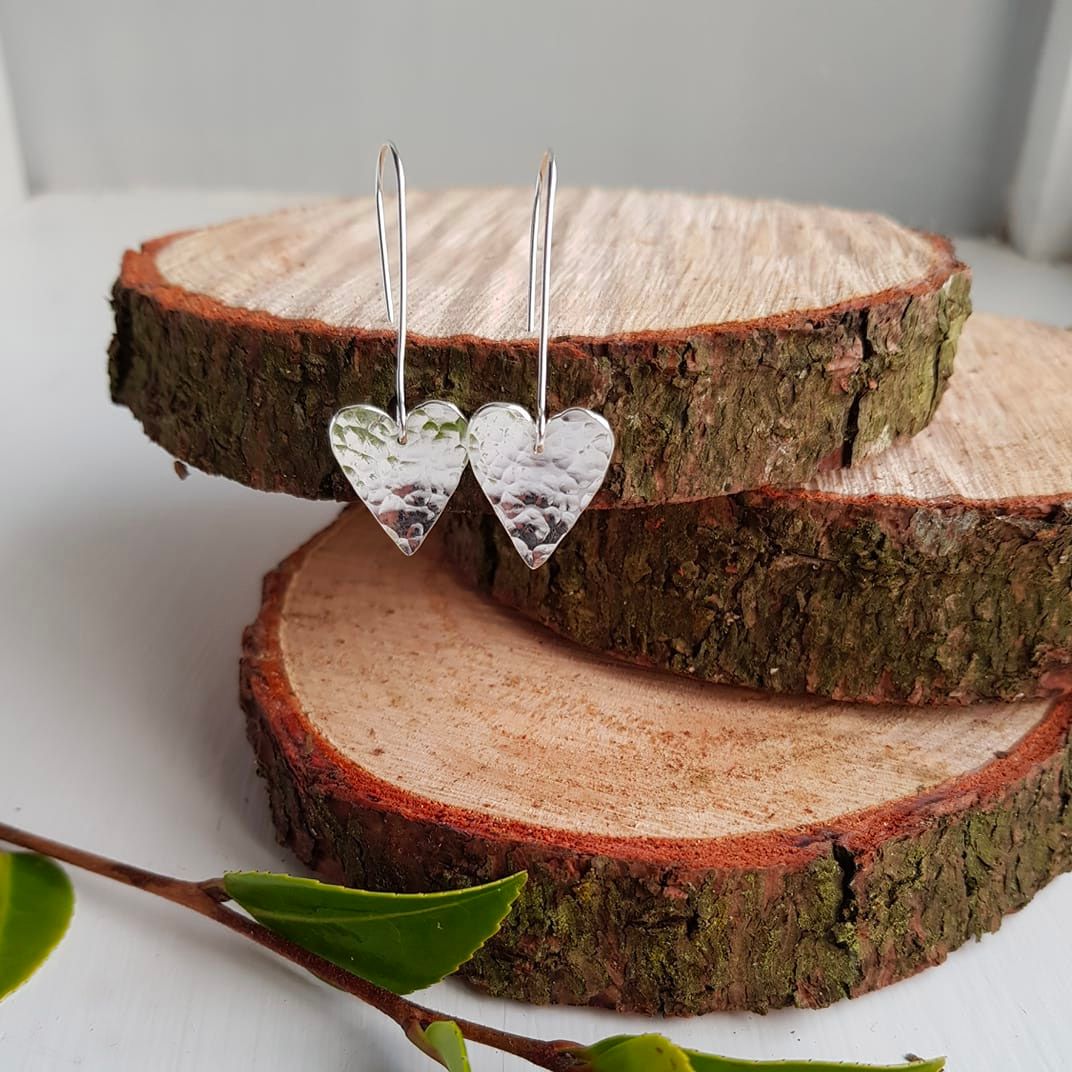 Hammered Drop Heart Earrings
Ann Gilbert Jewellery creates these lovely sterling silver heart earrings, we love the textured effect and we can imagine how sparkly they are in the light!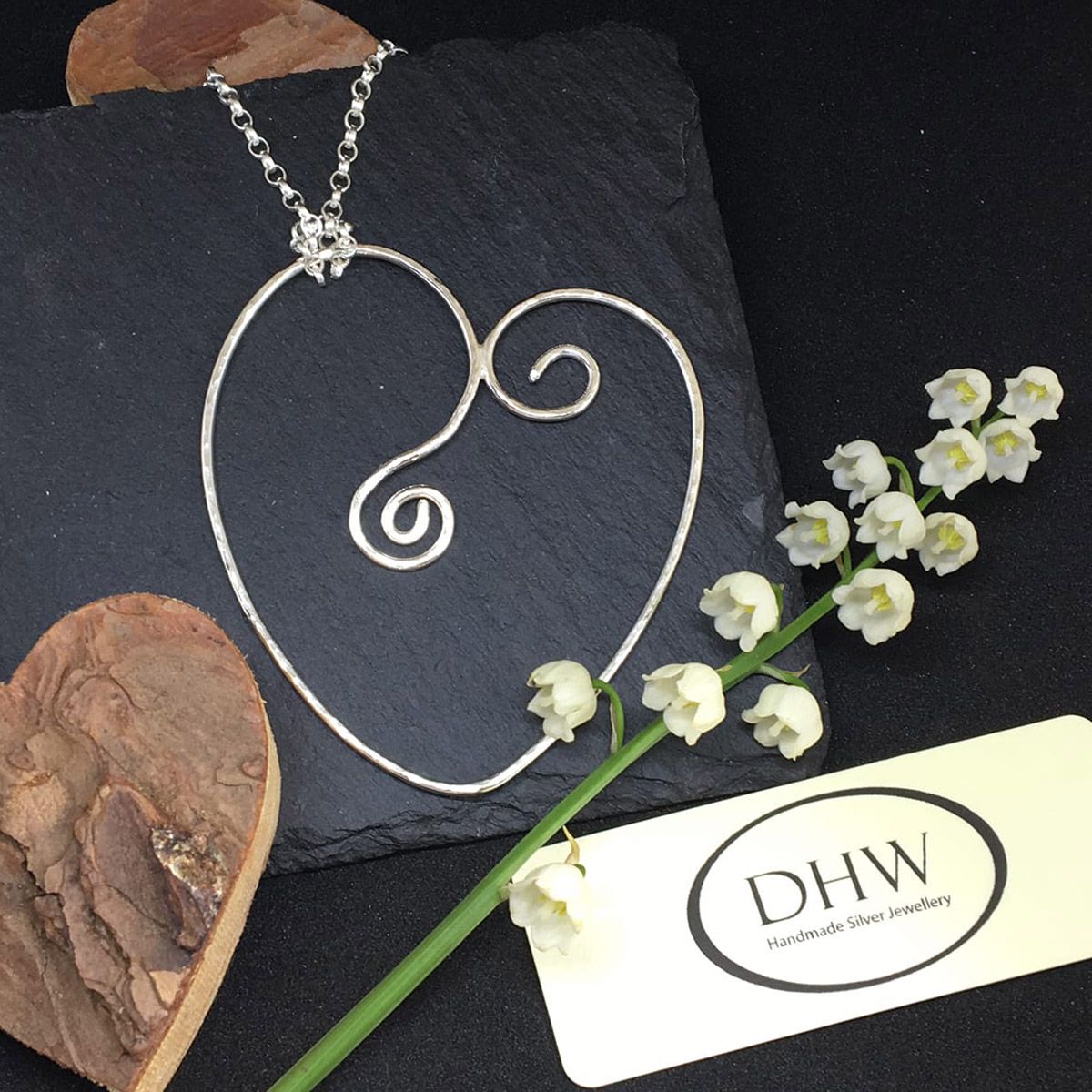 Wavy Heart Pendant
Dawn Wedge, DHW Silver has made this beautiful 'wavy' heart pendant - a simple interpretation of filigree work.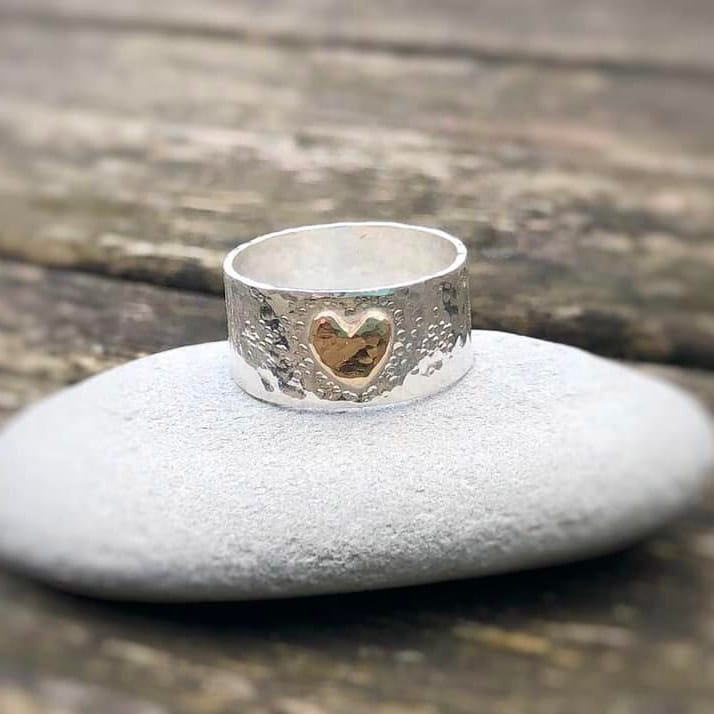 Gold & Silver Heart Ring
Seastone used recycled gold and silver to create this heart ring. "The gold was from my grandfather's wedding ring and I have made a piece of jewellery with a gold heart for mum, sister and myself using it."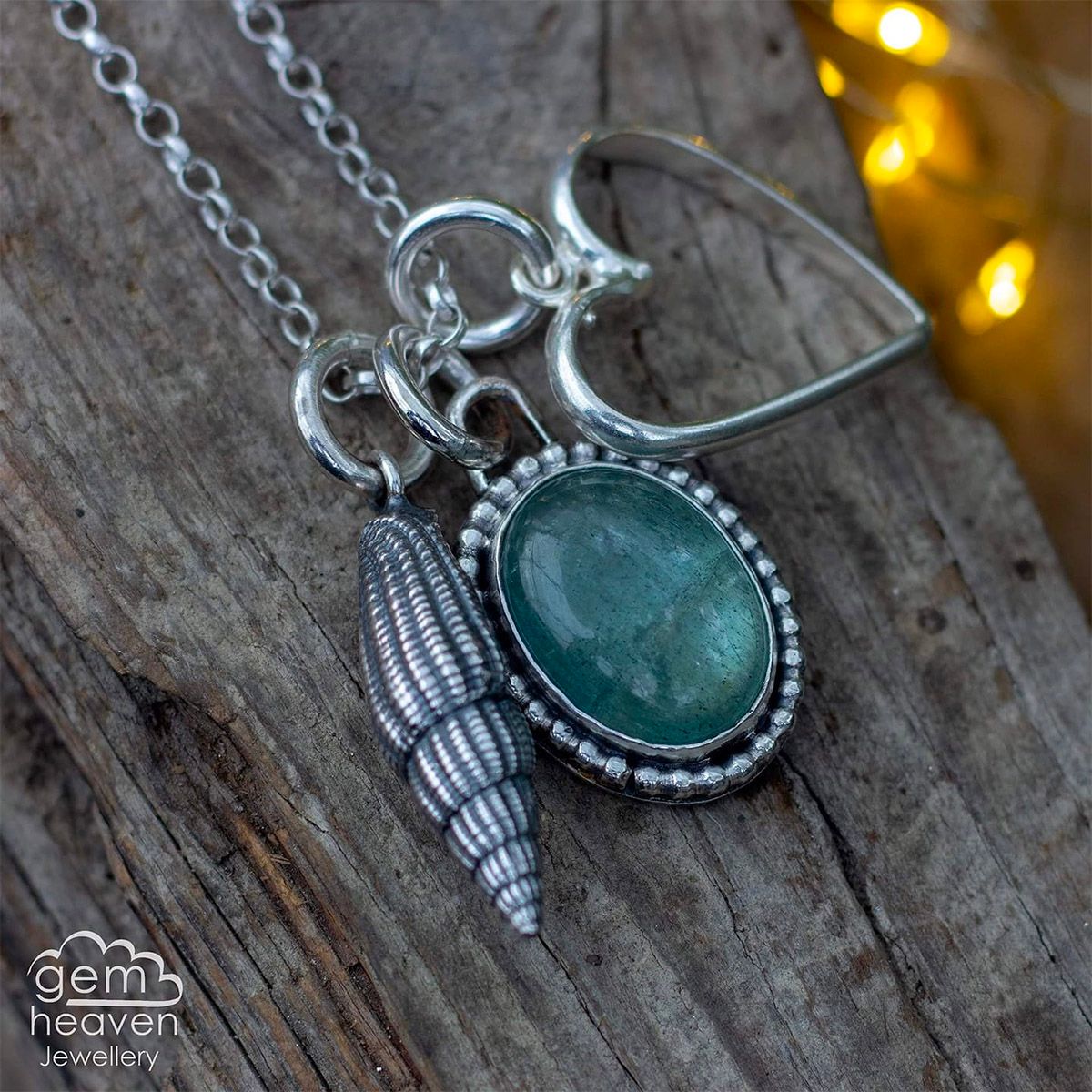 Storyteller Necklace
Gem Heaven Jewellery never fails to impress us with her designs! This 'Storyteller' necklace, features a long shell, heart and fabulous aquamarine gemstone.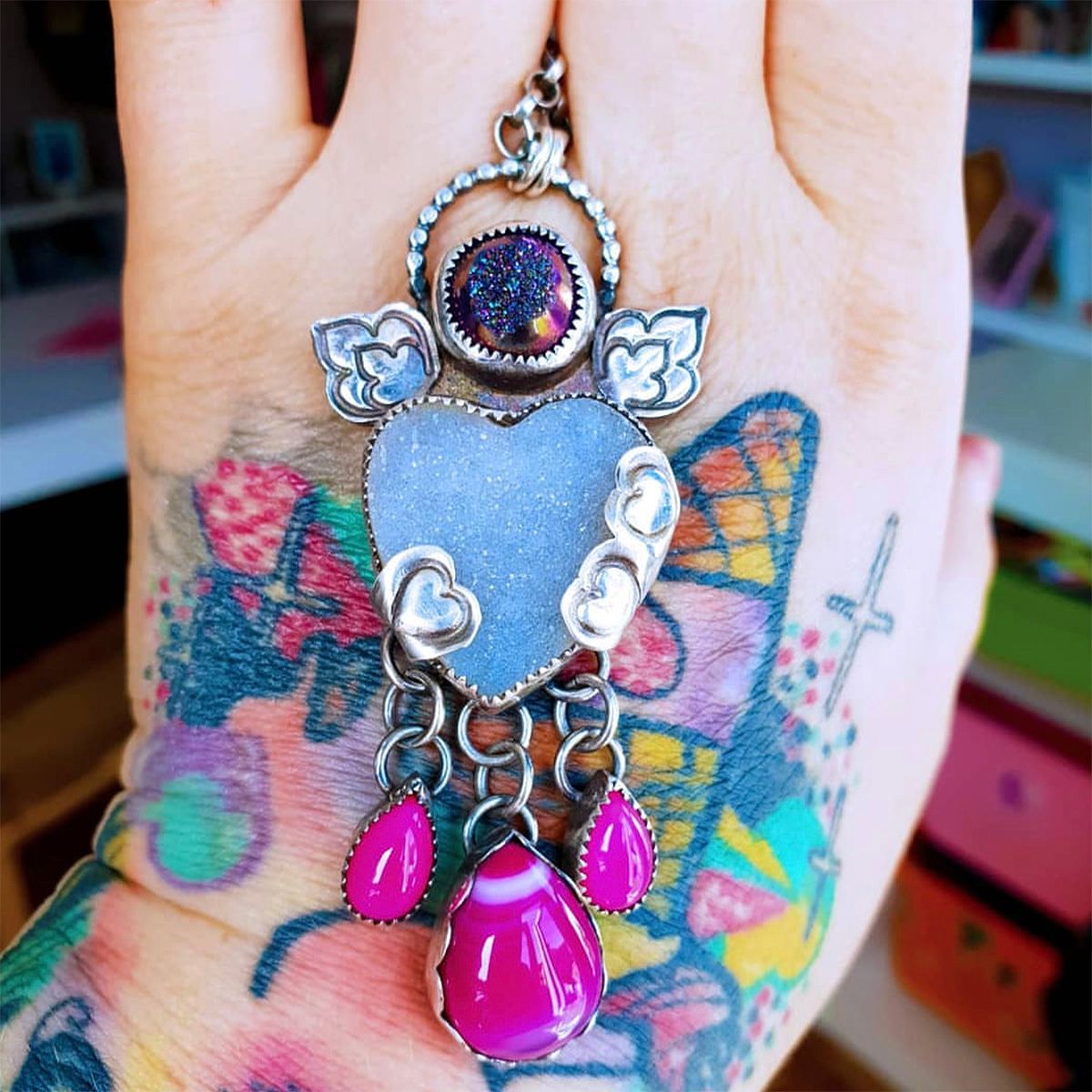 Heart & Rainbow Necklace
Little Silver Star "Lots of people loving and asking about this pendant yesterday. She's called Flaming Heats and has a rainbow titanium druzy quartz (sourced from Kernowcraft) a heart shaped druzy quartz and two pink chalcedony and a pink banded agate. Lush. She has hearts stamped around the side and she's also reversible."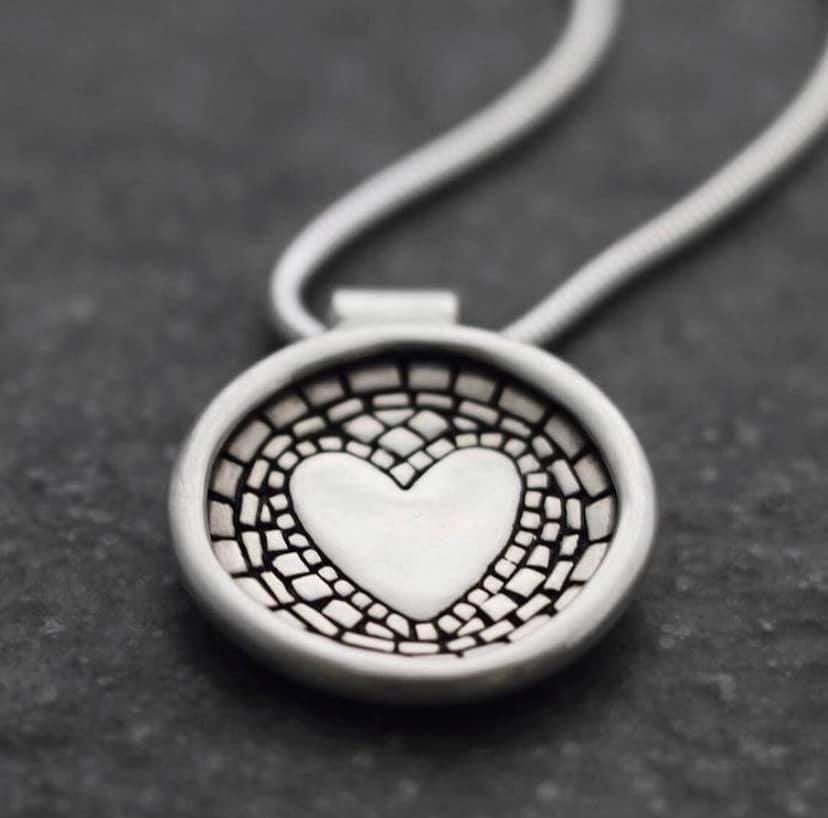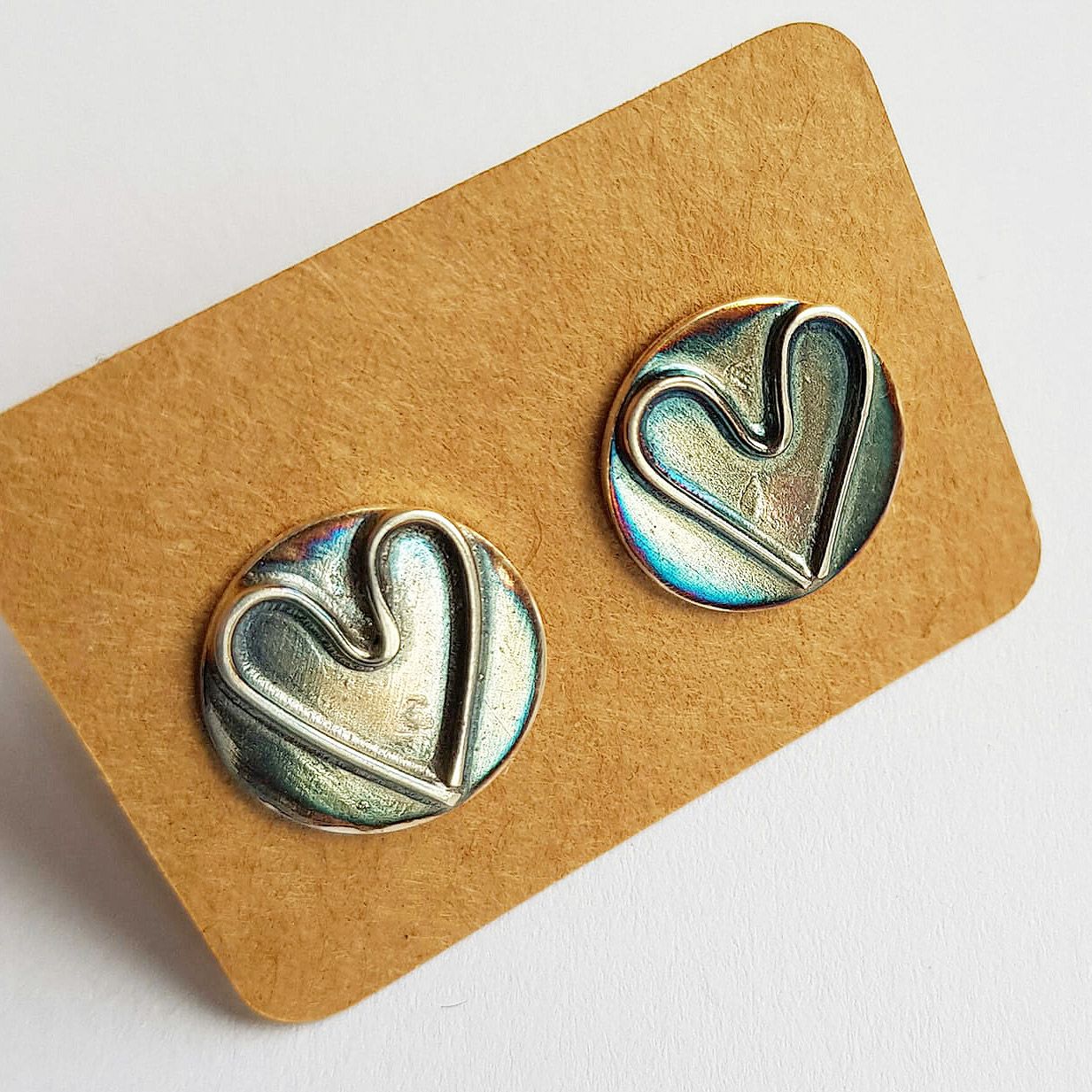 Rainbow Patina Heart Studs
What amazing colours Trish from Rowan & Roses Jewellery has managed to achieve with this patina!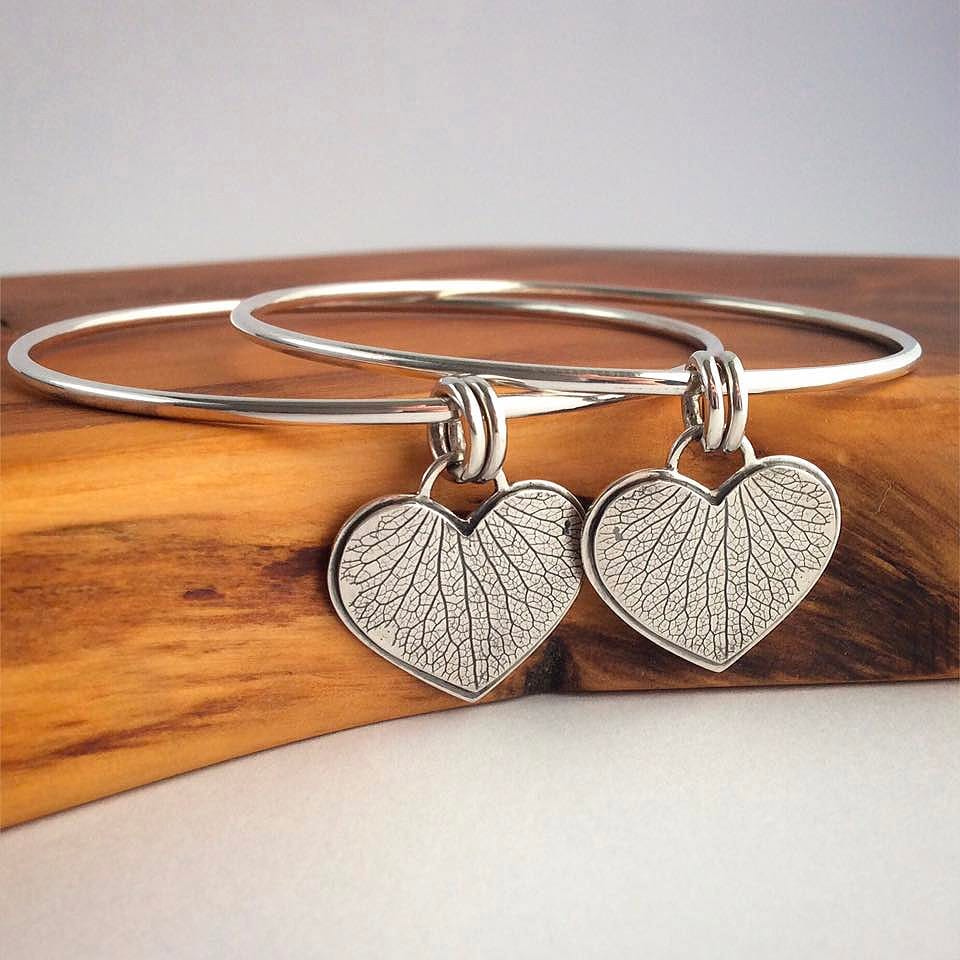 Two Of A Kind Heart Bracelets
Frances Tandy, Working 925 Jewellery - "Two of A Kind Botanical Heart Bracelets. I make each pair using the same leaf so that each heart is a truly unique left and right. Sold in pairs to gift for friendship, love or commitment."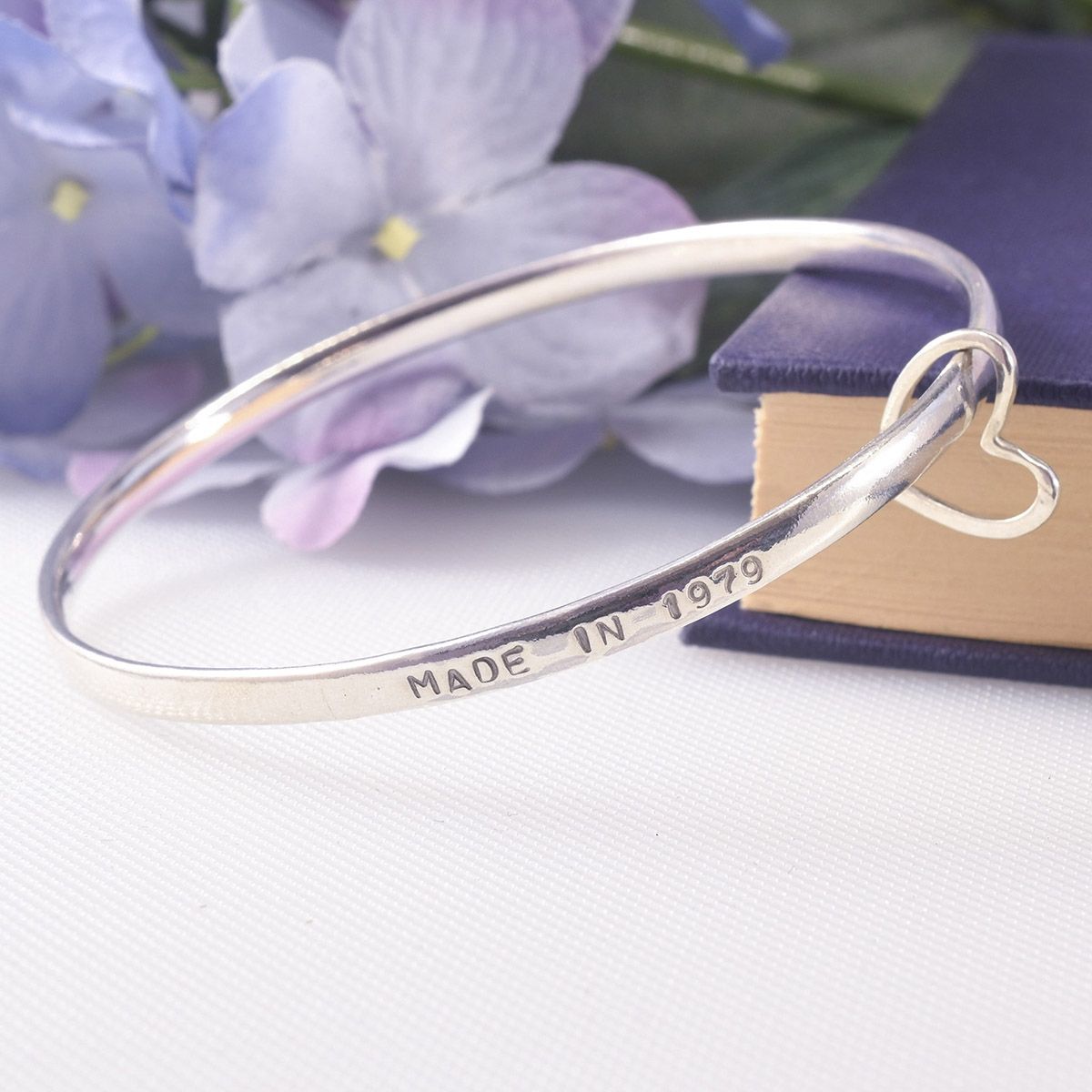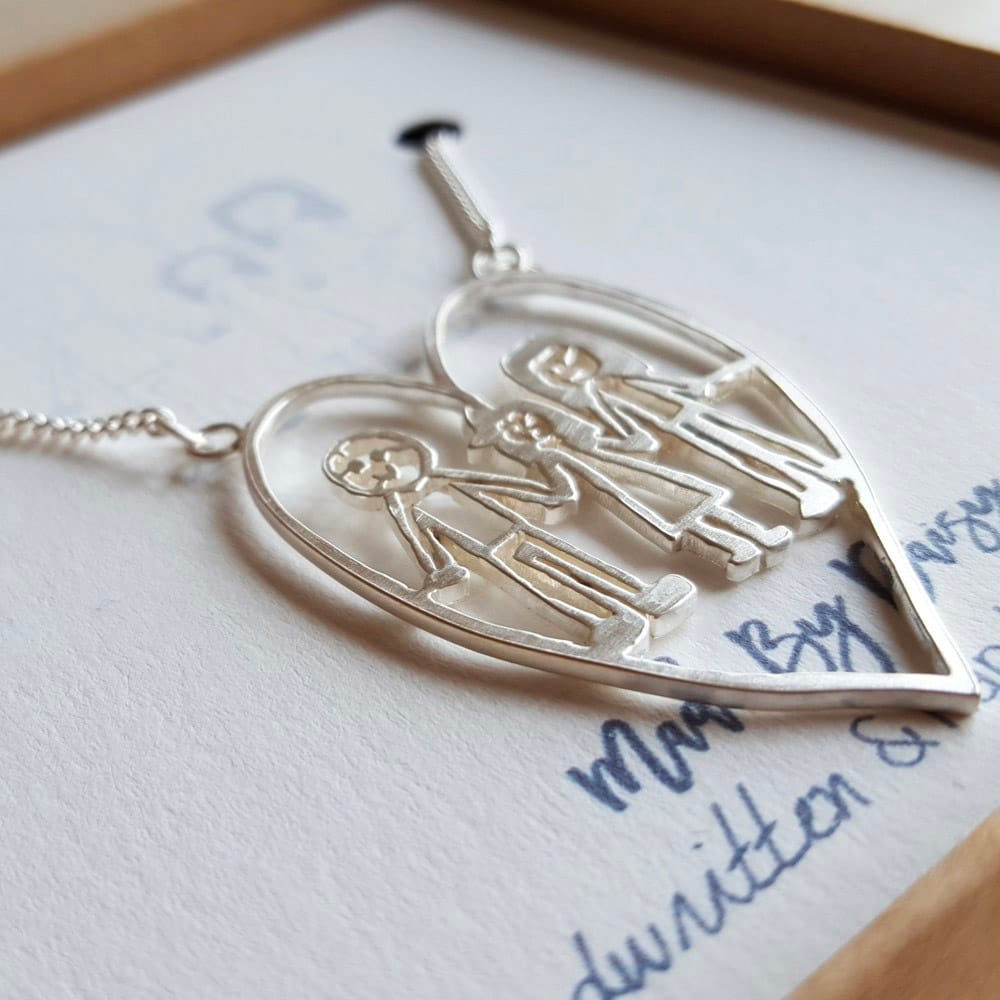 Children's Drawing Necklace
We love this idea! Made By Daisy turns children's drawings and people's handwriting into wonderful pieces of jewellery that can be cherished. This design features a family portrait by a child inside a heart shape! What a great gift and thoughtful gift idea.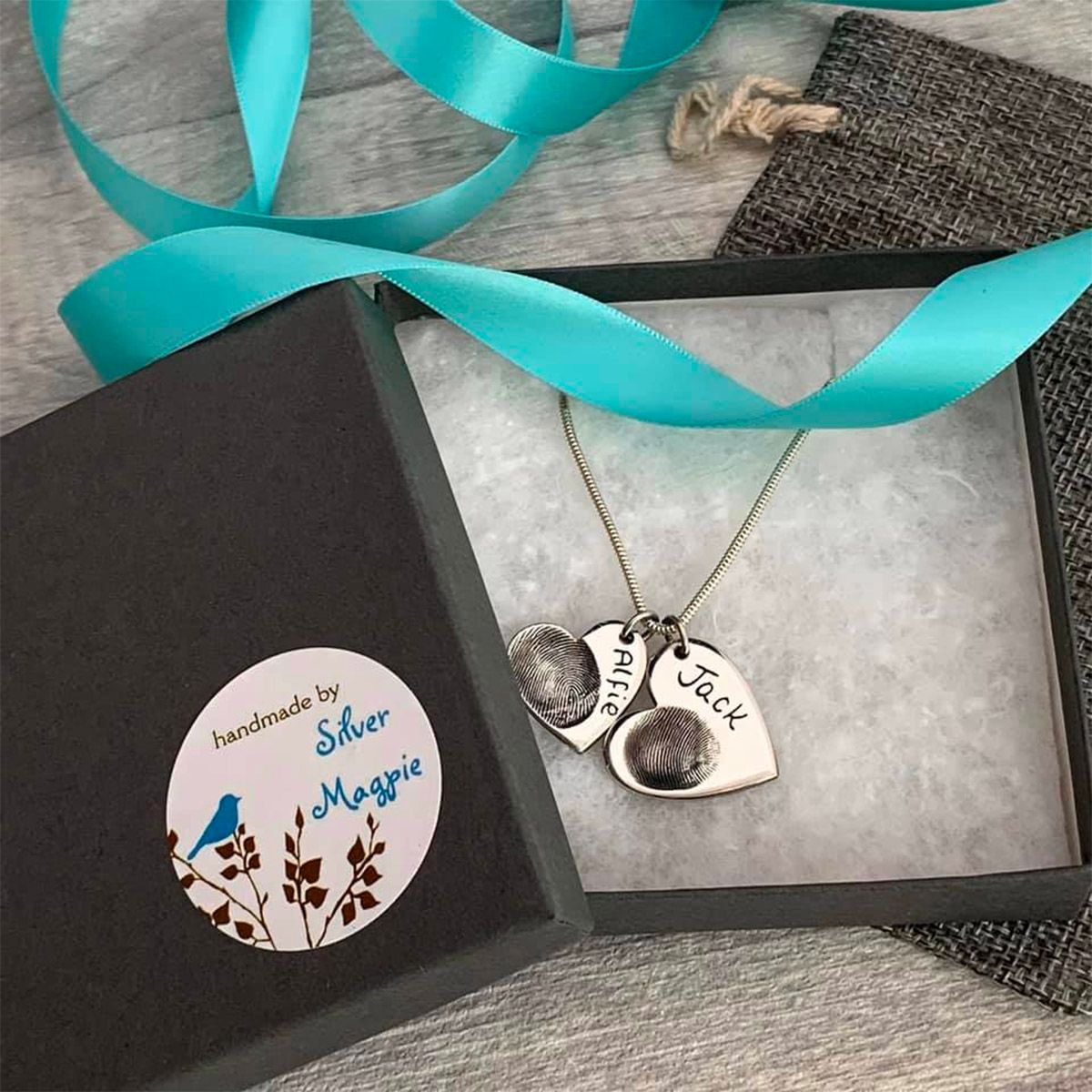 Fingerprint Necklace
Katherine Clay from Silver Magpie says this is her most popular design and we can see why!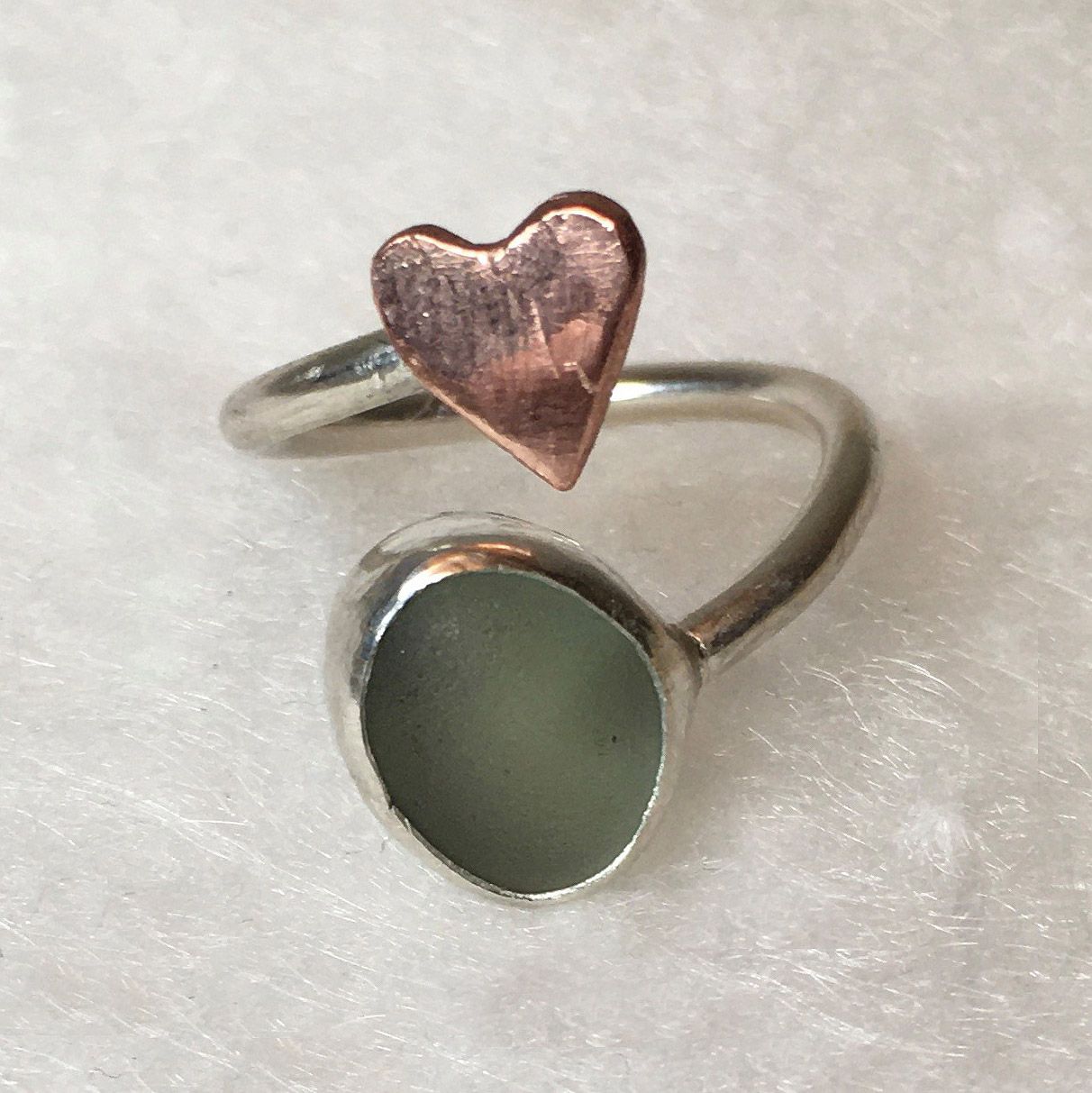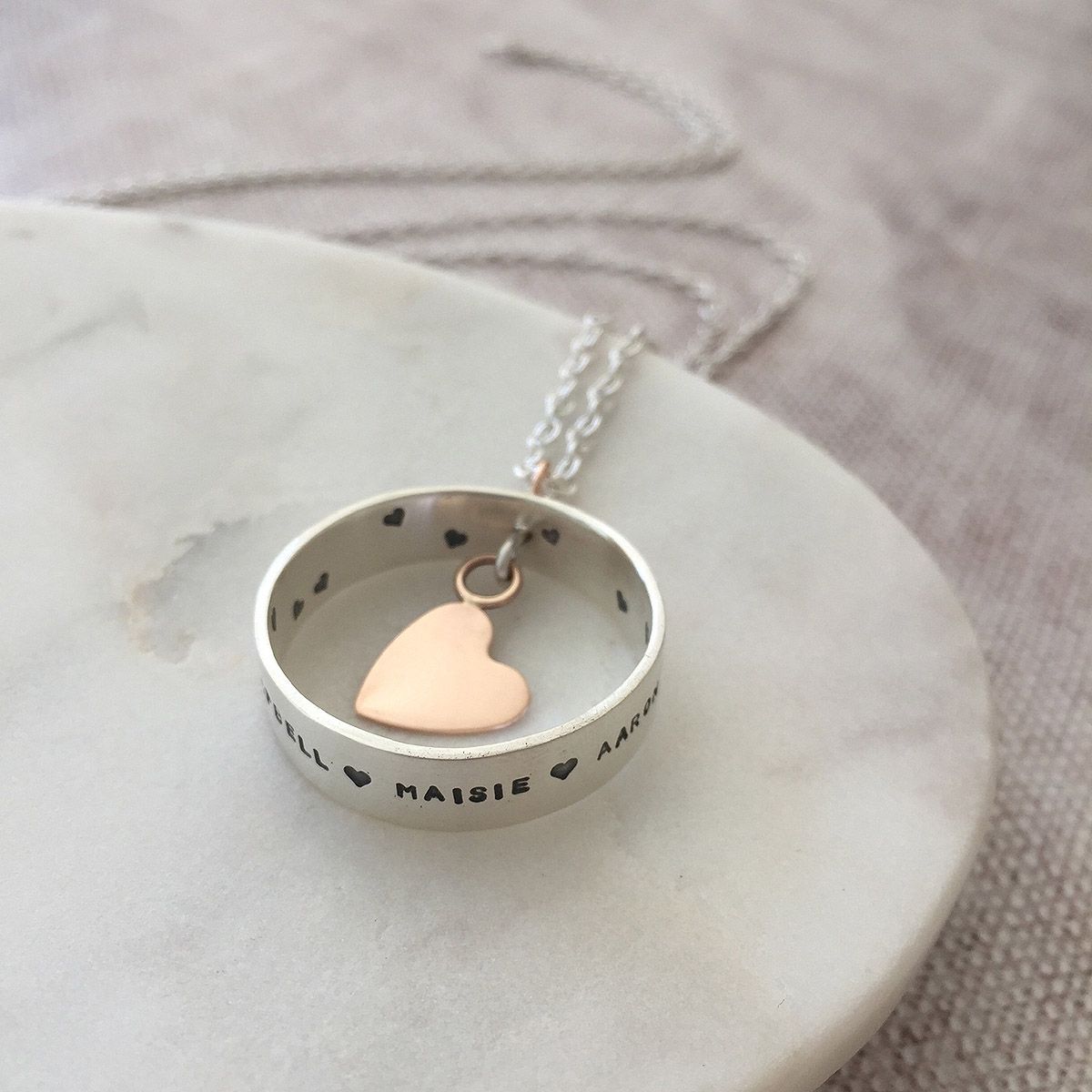 Hand Stamped Heart Pendant
Morning Mr Magpie shares her hand stamped necklace with hearts, with a solid 9ct rose gold heart hanging in the middle.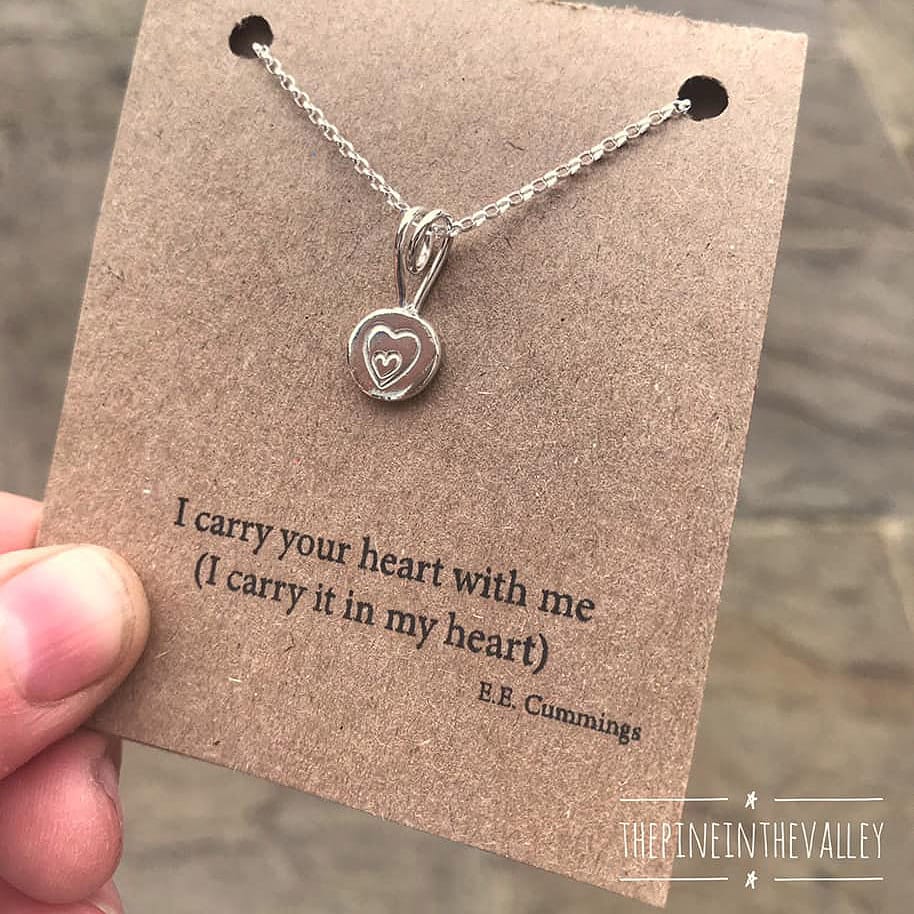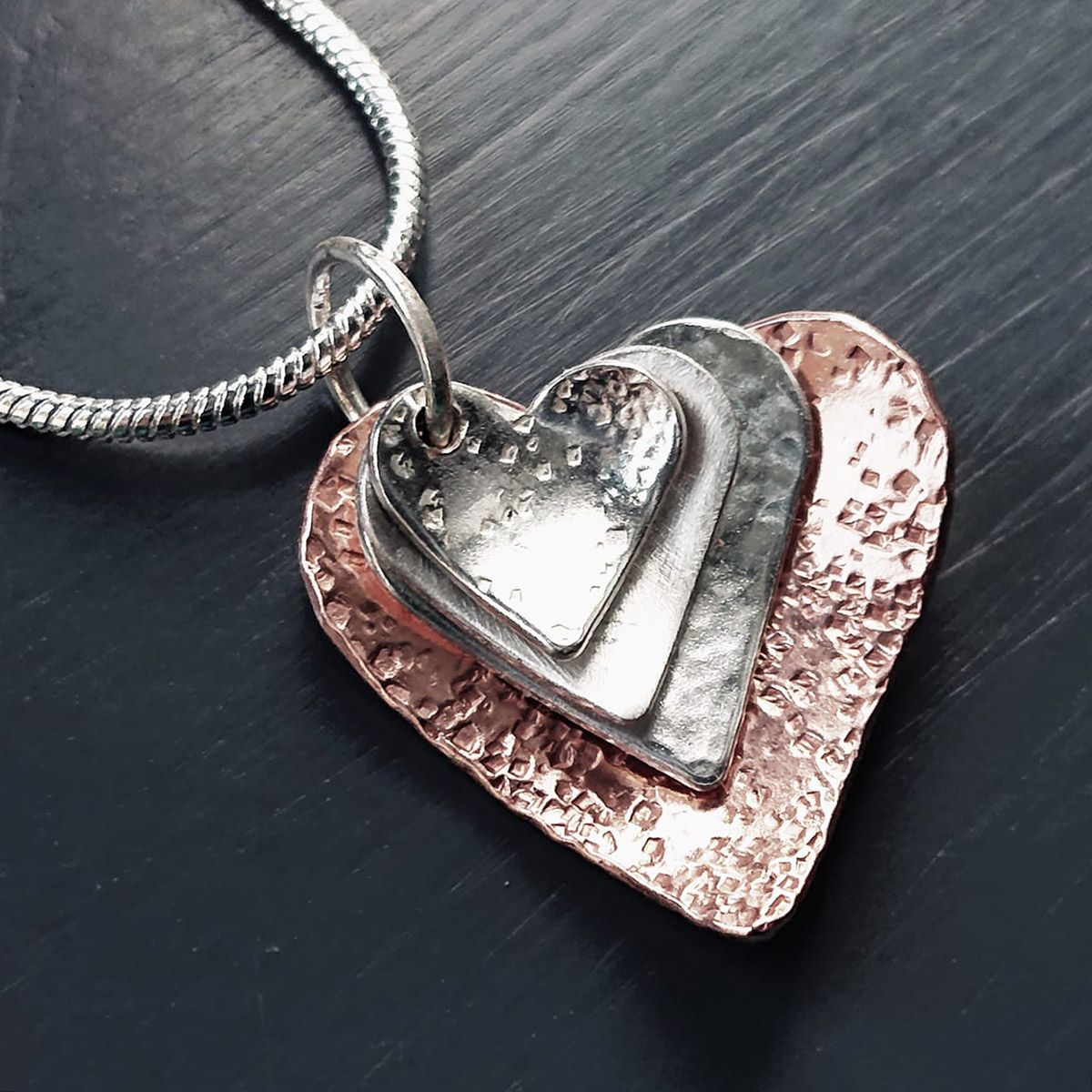 Layered Heart Necklace
Caroline Burton, 3Sea Silver creates a layered heart necklace, with the hearts representing a mother and three daughters.