16 Amethyst Jewellery Designs We Love
Amethyst is one of our best selling gemstones and it's no surprise why! We love its gorgeous colouring which ranges from lilac, mauve to a rich, deep purple. It's perfect for those colourful and bold designs. Did you know amethyst is also February's birthstone? At Kernowcraft, we have a range of amethyst cabochons, faceted stones, beads and crystals to choose from for your unique jewellery designs.
In this blog post, we share with you some of our favourite amethyst designs by our wonderful customers and Facebook followers, to help inspire your designs. If you would like to feature in an upcoming blog post, tag us in your designs and use #Kernowcraft. You can find us on Instagram and Facebook.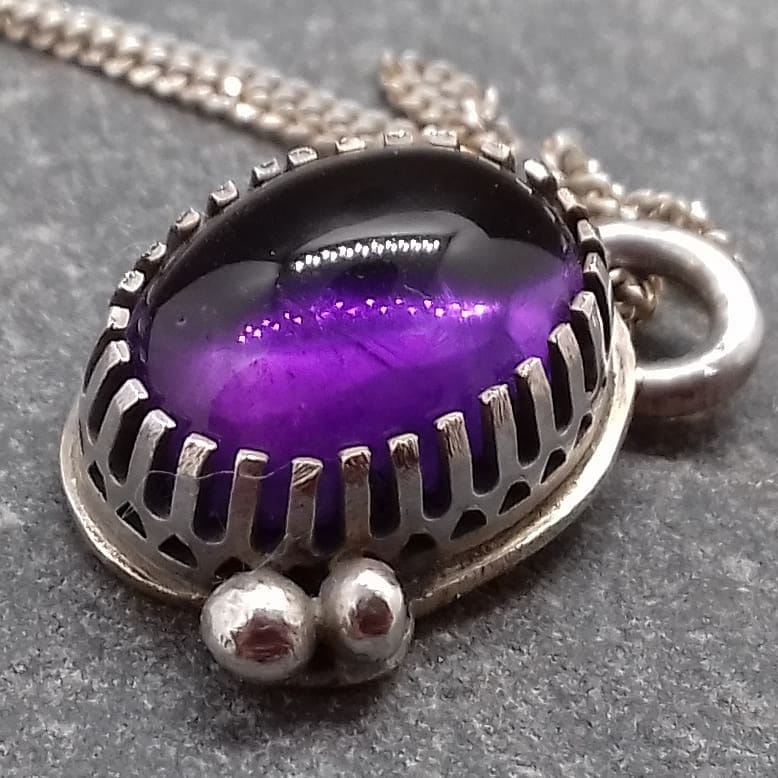 Lesley from Mad Cat Glass Studio shares with us her incredible pendant with a dark amethyst cabochon taking center stage! "This was my very first attempt at setting a stone in silver. I've been teaching myself for the last 8 months or so."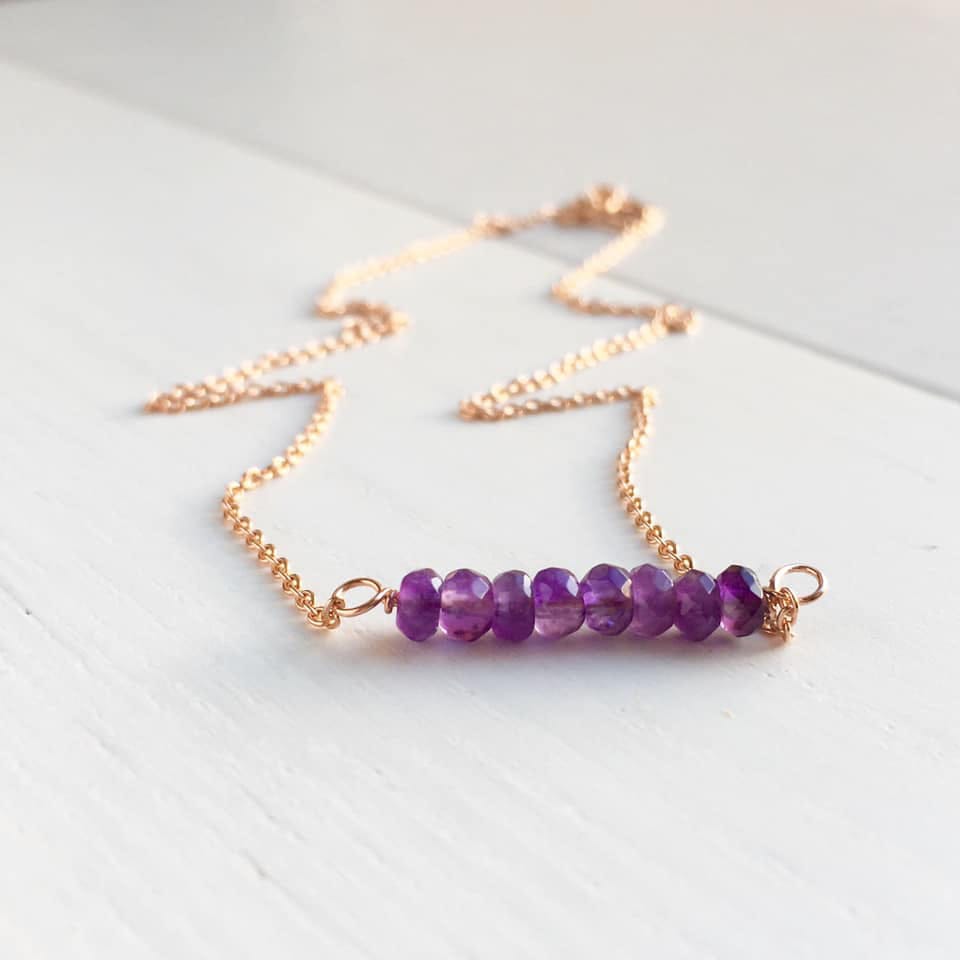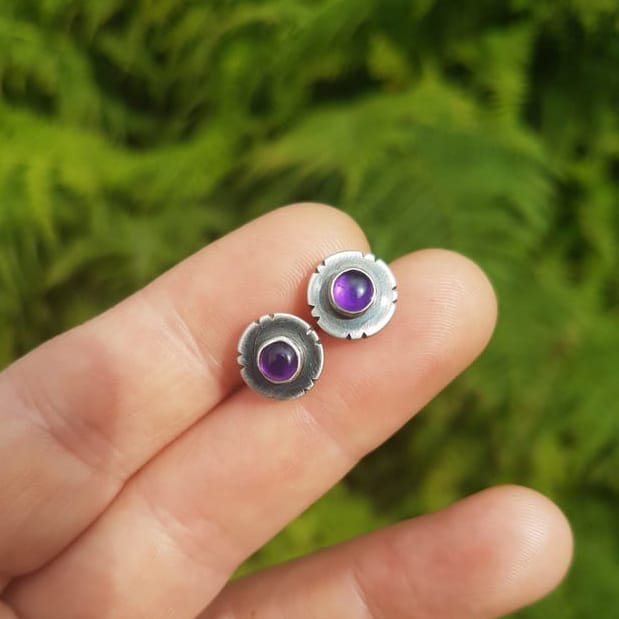 Saffron Jewellery shows us her statement amethyst ear studs, just look at that glow of those amethysts!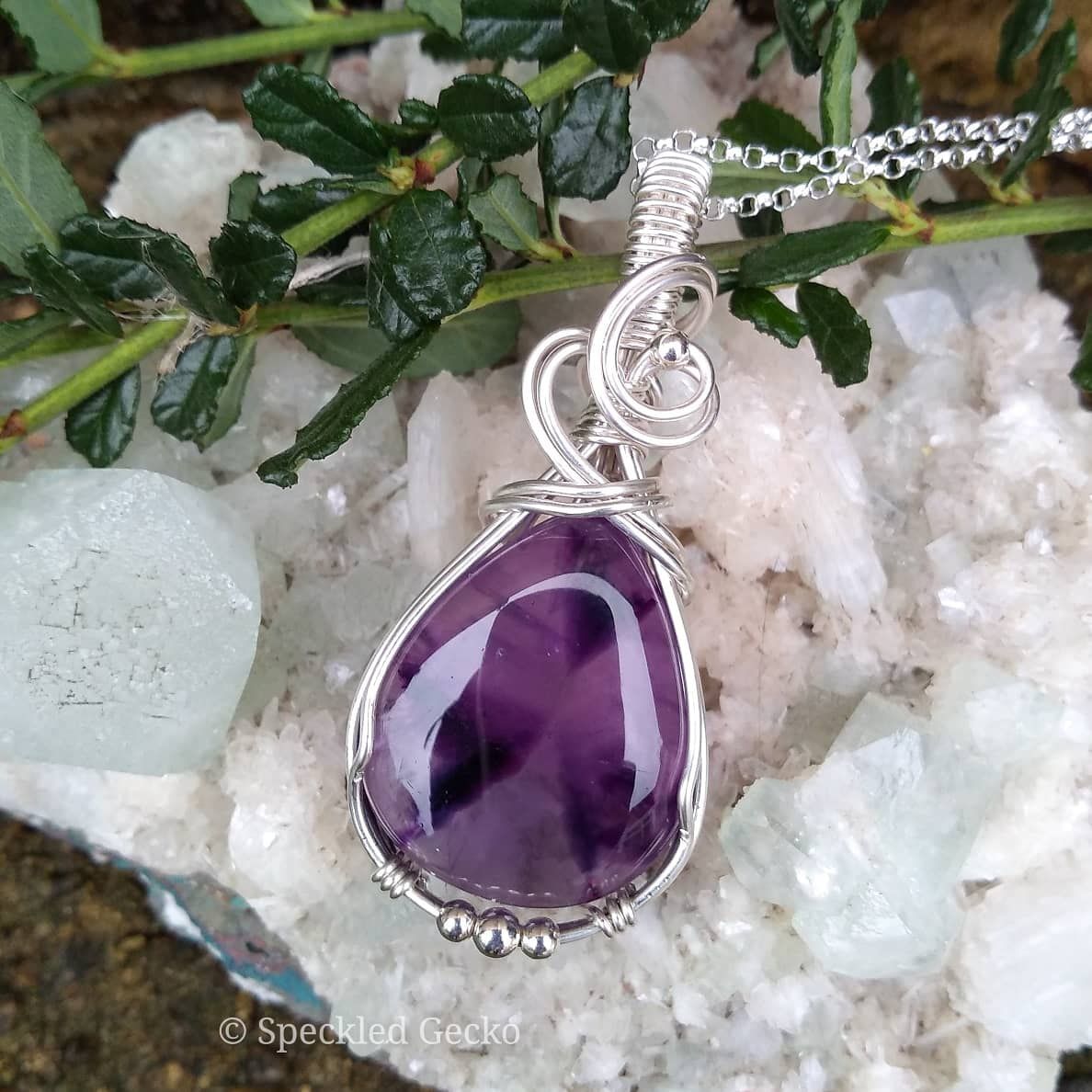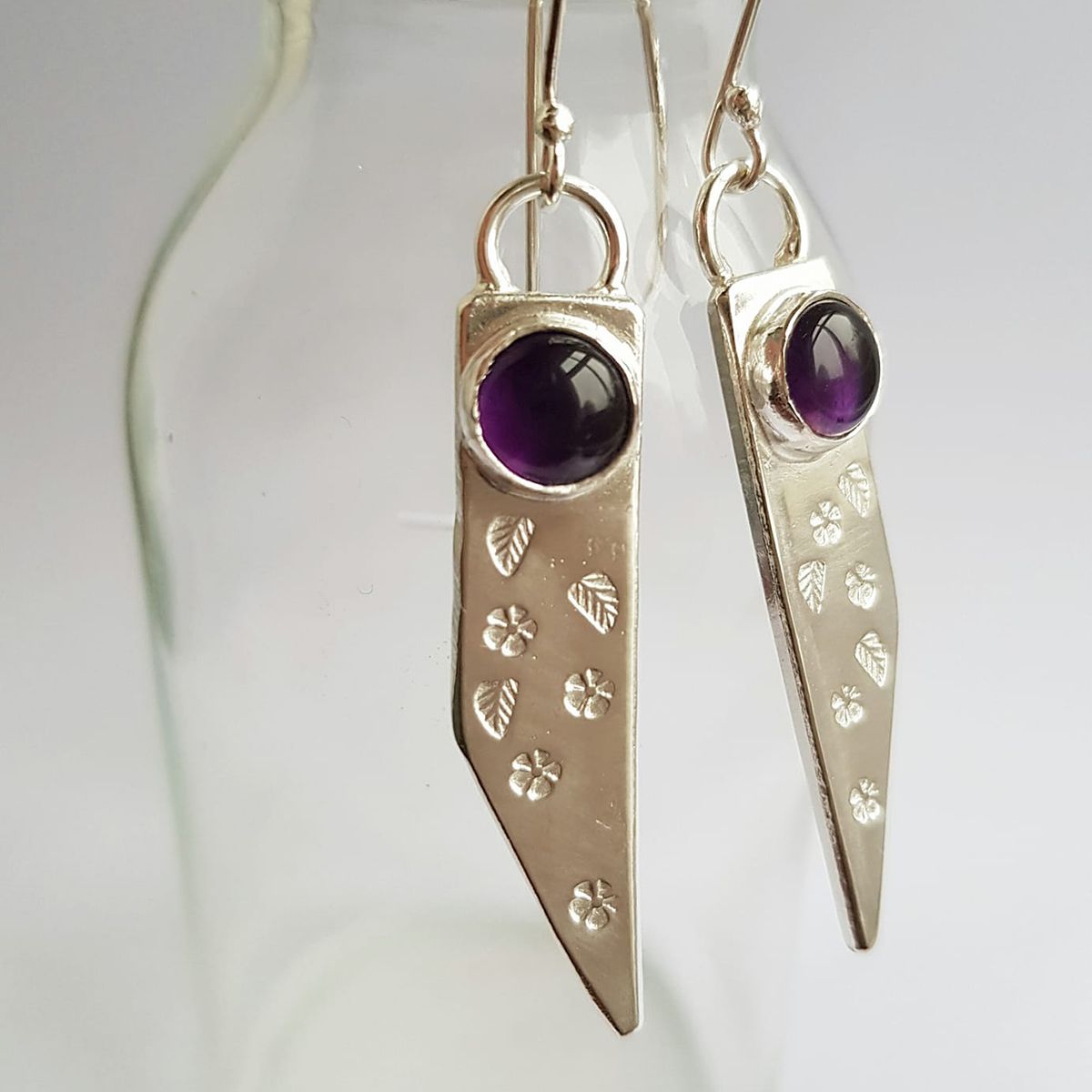 Rowan & Roses Jewellery shares with us her heavy, floral earrings with 8mm dark amethysts - "I couldn't part with these!"
Explore our range of amethyst cabochons, faceted stones and beads - including African amethyst and Brazilian amethyst, as well as varieties in green, pink and lavender.