Opal Jewellery Designs We Love Right Now
Opals are one of our most popular gemstones and once you see these designs, you'll know why!
Opal is October's birthstone and loved for its rich play of colours, with each one being completely unique. At Kernowcraft we have a huge category bursting with various opals including Australian boulder opals, opal doublets, opal triplets, wood pipe opals, solid white opals and more.
We asked our customers on Facebook to share their handmade opal jewellery designs and we were blown away by the talent. Discover brand new jewellers below and be inspired by their designs.
We hope this post gives you some ideas for your next make! If you have any questions, get in touch with our friendly team - we'd love to help.
Tag @Kernowcraft on social media and use the hashtag #Kernowcraft for a chance to be featured!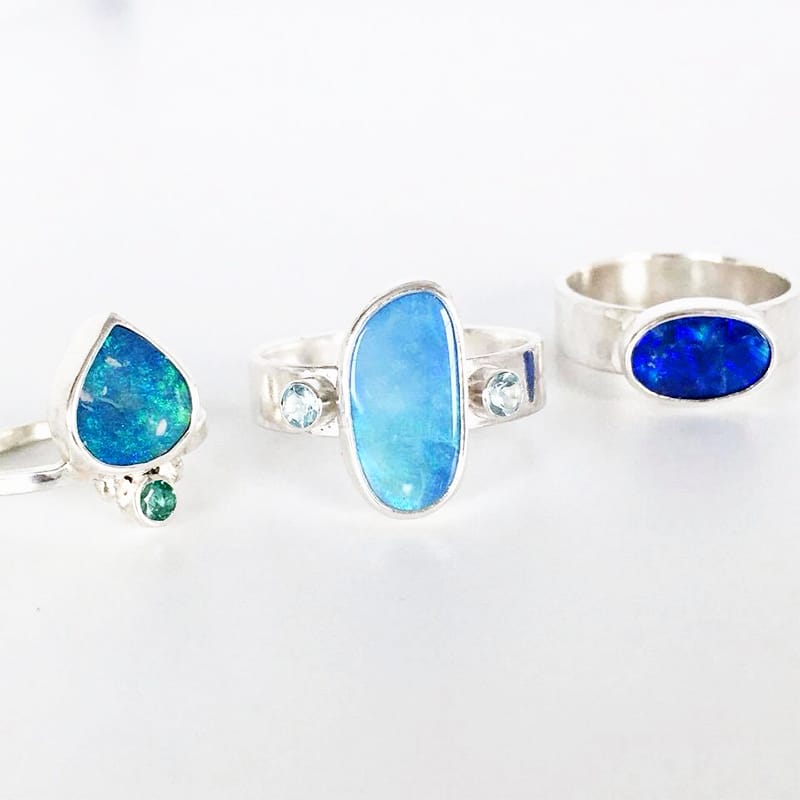 We are in love with these Australian opal doublet rings made by Jenny from Sea Surf Rocks. Each ring is completely unique with an amazing fire within.