What Is Granulation & Jewellery Designs We Love
Granulation is becoming a really popular technique among jewellers, it's a great chance to experiment with detailed designs and texture.
This ancient technique has now taken a modern approach and we can't wait to share some with you in this post!
What is granulation?
Granulation is the technique of applying tiny spheres or granules of metal onto a surface such as a piece of jewellery.
Top tips from 'The Workbench Guide to Jewelry Techniques' by Anastasia Young:
Place pieces of fluxed wires into small depressions in a charcoal block to stop the balls from rolling away once formed.
If you want them all the same size, you can use small jump rings.
Pickle the granules in a jar and rinse them.
Granules can then be fused or soldered into place.
Take a look at some of our favourite customer designs, using granulation below...
Don't forget to share your designs with us on Instagram, Facebook or Twitter and use #Kernowcraft for a chance to feature
Be Inspired By Beautiful Granulated Jewellery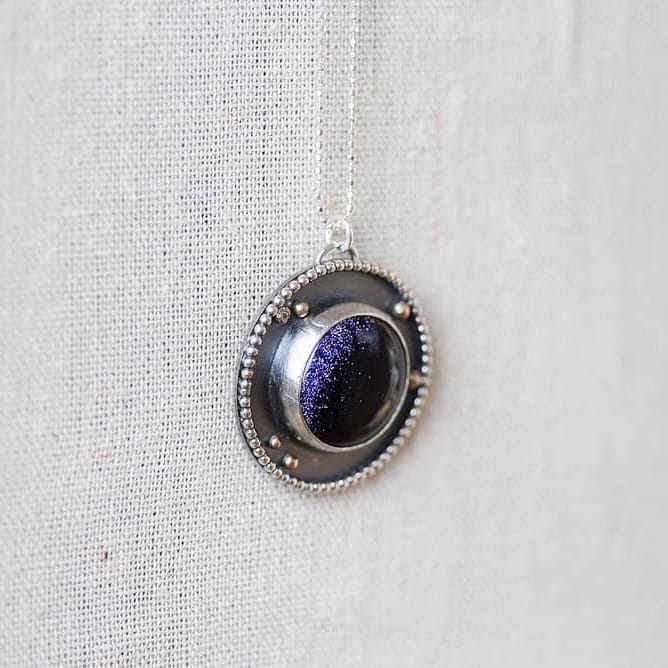 When Caitie Met Soda - " She's lovingly handcrafted from a dream to reality. The dreamiest 12mm blue goldstone set in sterling silver with love. Six solid 9ct gold comets dance around her edges, as she hangs from the most beautifully delicate 18" Sterling Silver ball chain."