How To Make A Sea Glass Necklace With Backless Bezel Setting
Recycled by the sea, transformed by you...
We have so many customers eager to know more about designing jewellery with sea glass, especially creating a bezel setting. This man-made gem can come in many irregular shapes and sizes and unlike a calibrated cut stone sea glass will not fit a ready-made stone setting.
So today we're showing you exactly how to create a backless bezel setting for your piece of sea glass. This design can seem daunting at first, but don't worry - we have a step by step tutorial for you to follow below, along with a shopping list at the bottom of the page to make it even easier for you!
You can also read our advice page on working with sea glass where we talk about finding sea glass, drilling holes and using a barrelling machine!
At Kernowcraft, we are jewellers ourselves and this tutorial comes from our lovely Buyer, Hayley and we hope it fills you with a little inspiration for your next sea glass project.
Project tools & supplies
Piece of sea glass found on your local beach
Step 2: Bezel Strip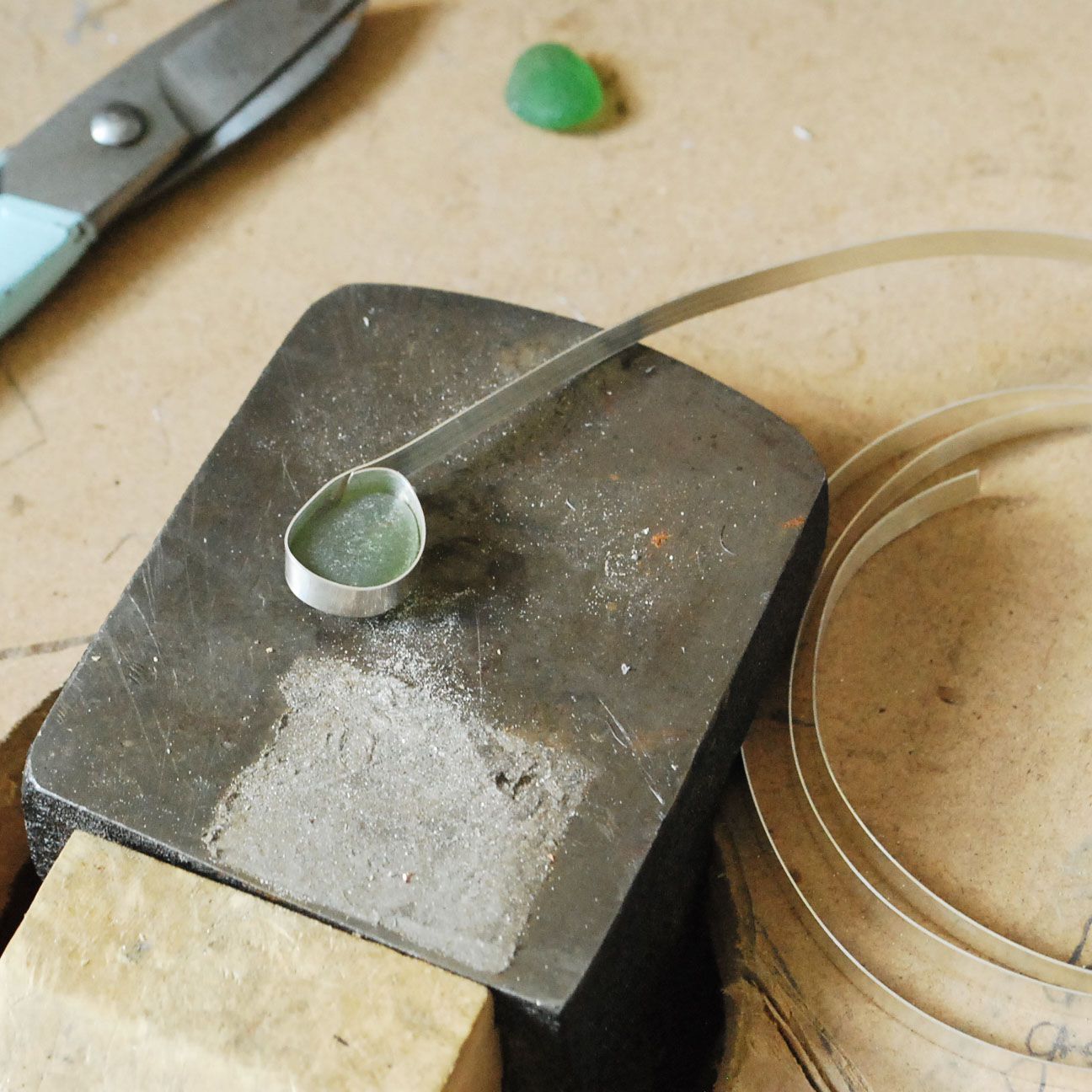 Next, choose the right depth of fine silver bezel strip to fit around the sea glass. It will need to be the same height each side, so that the sea glass can be pushed in on each side equally.
Step 3: Wrap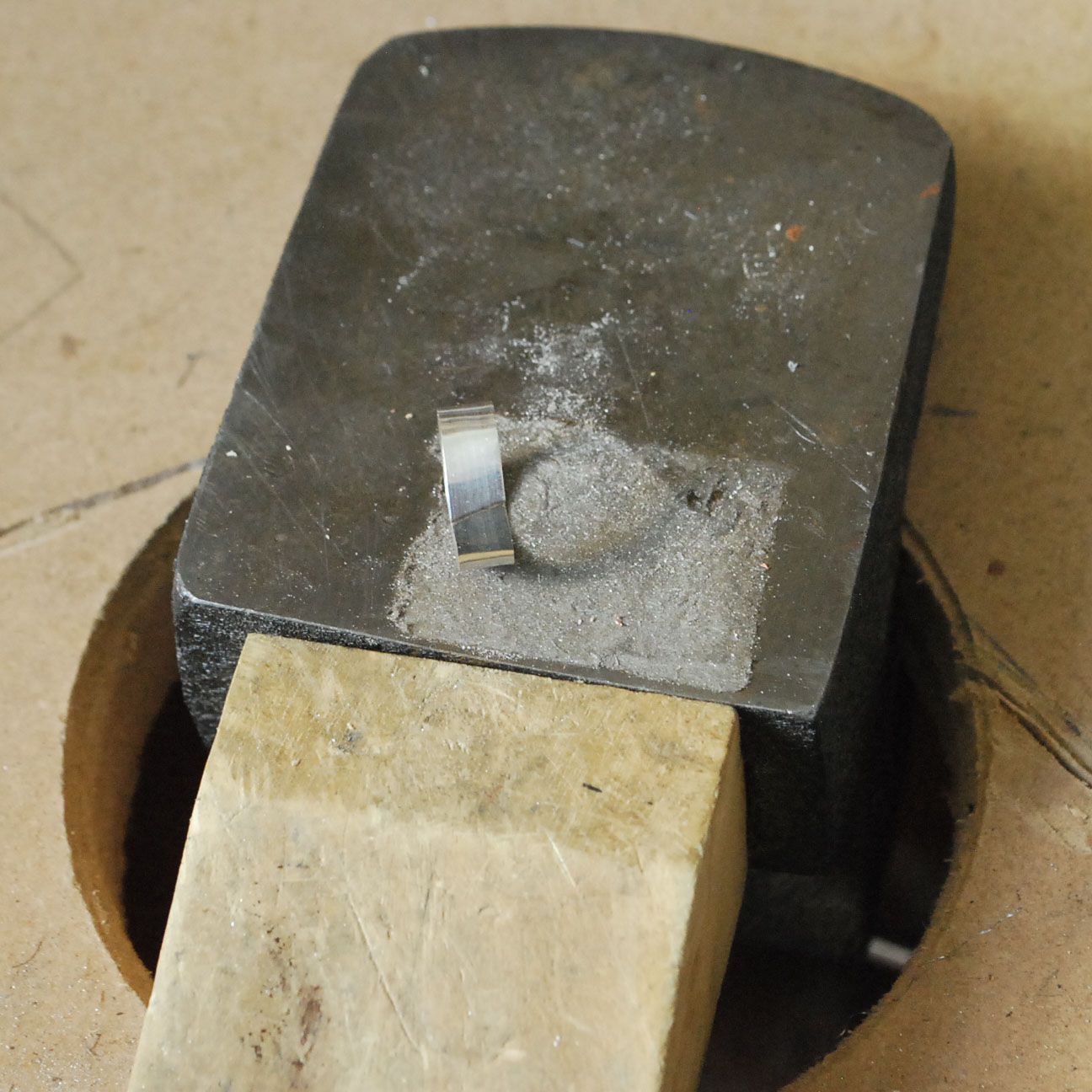 It's now time to wrap the bezel strip around your sea glass until it touches. Make a line using a scribe where the bezel strip touches and cut using metal snips - the join should sit flush and there shouldn't be any gaps.
Step 5: Join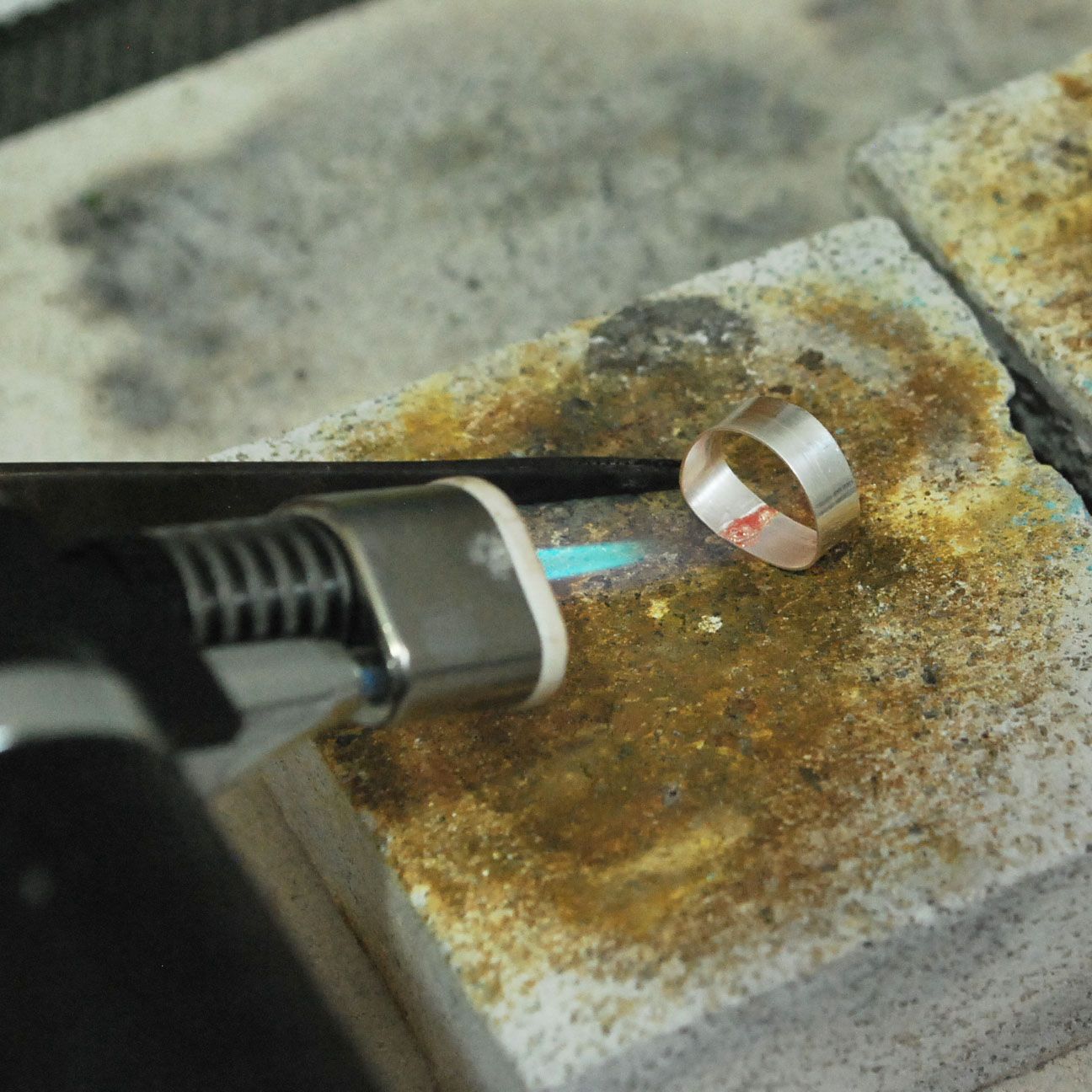 Flux the join (solder paste already has flux incorporated in it so there is no need to flux if using this) and use hard solder paste or pallions ready to soldering. Use the gas torch to apply heat to the join as well as fast circular movements around the whole piece until the solder flows and joins the bezel together.
Step 6: Pickle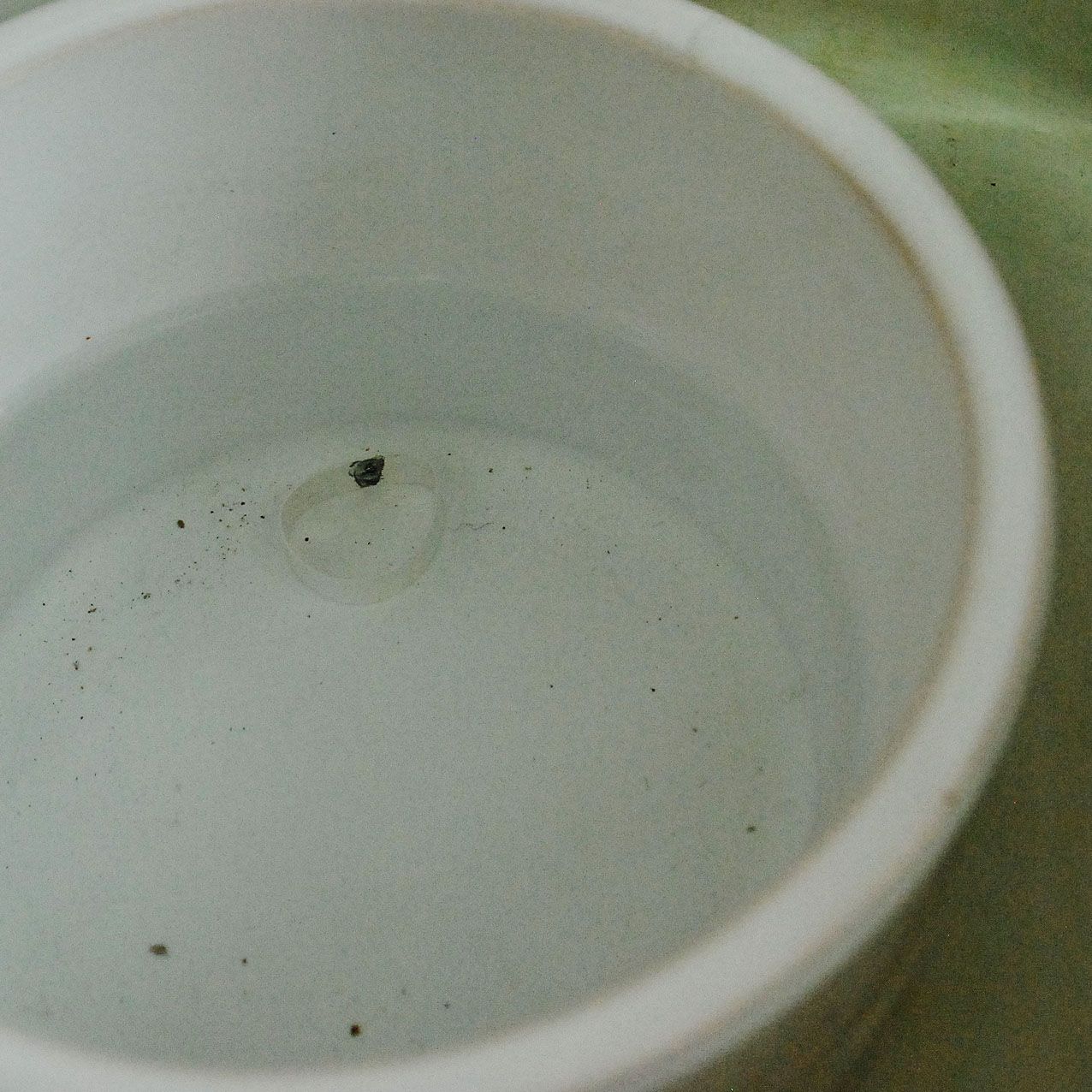 Now it's time to pickle your bezel setting to remove any fire stain. You can remove it from the pickle after a few minutes and inspect the join, ensuring it is a complete flush join with no gaps.
Step 7: File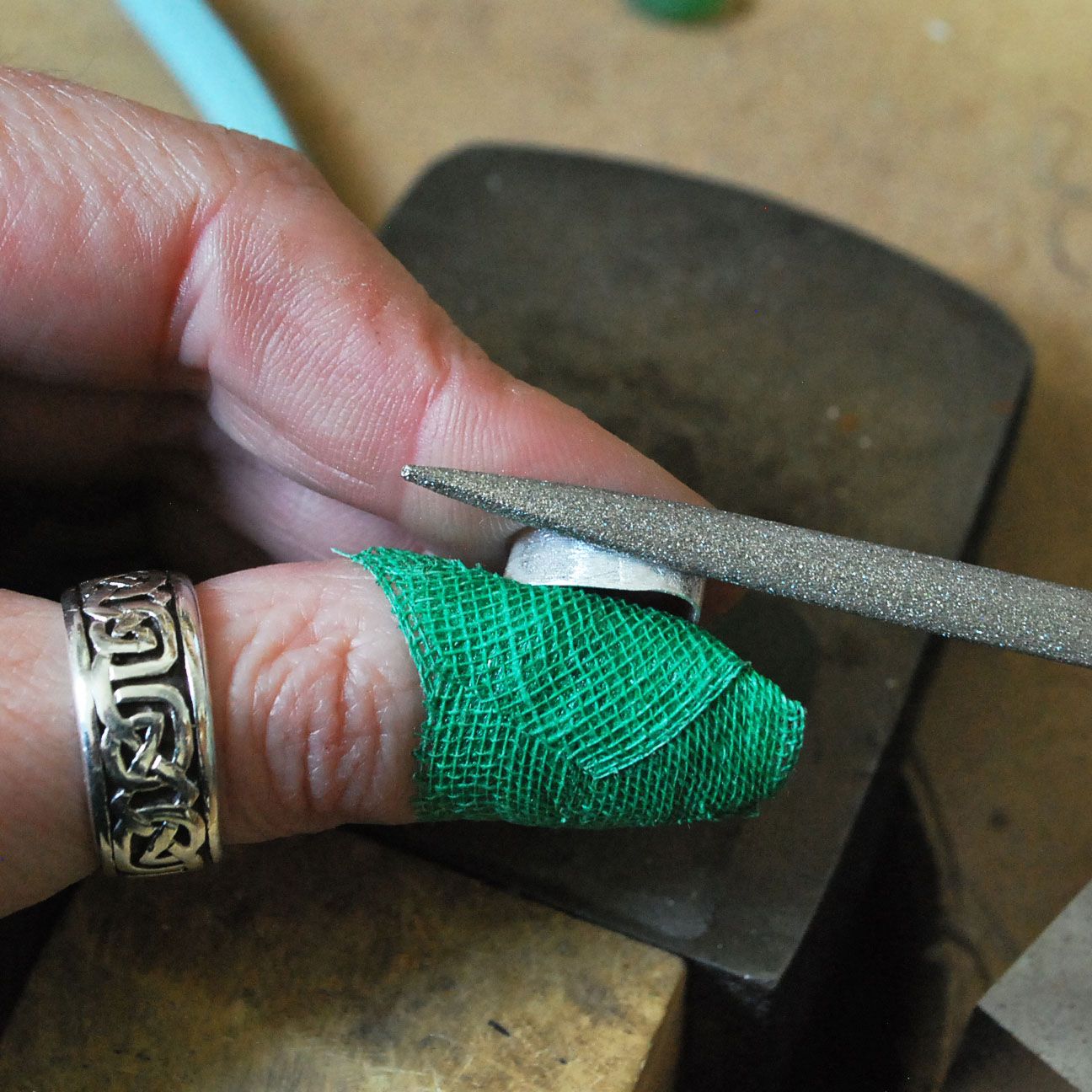 Step 8: Attach Jump Ring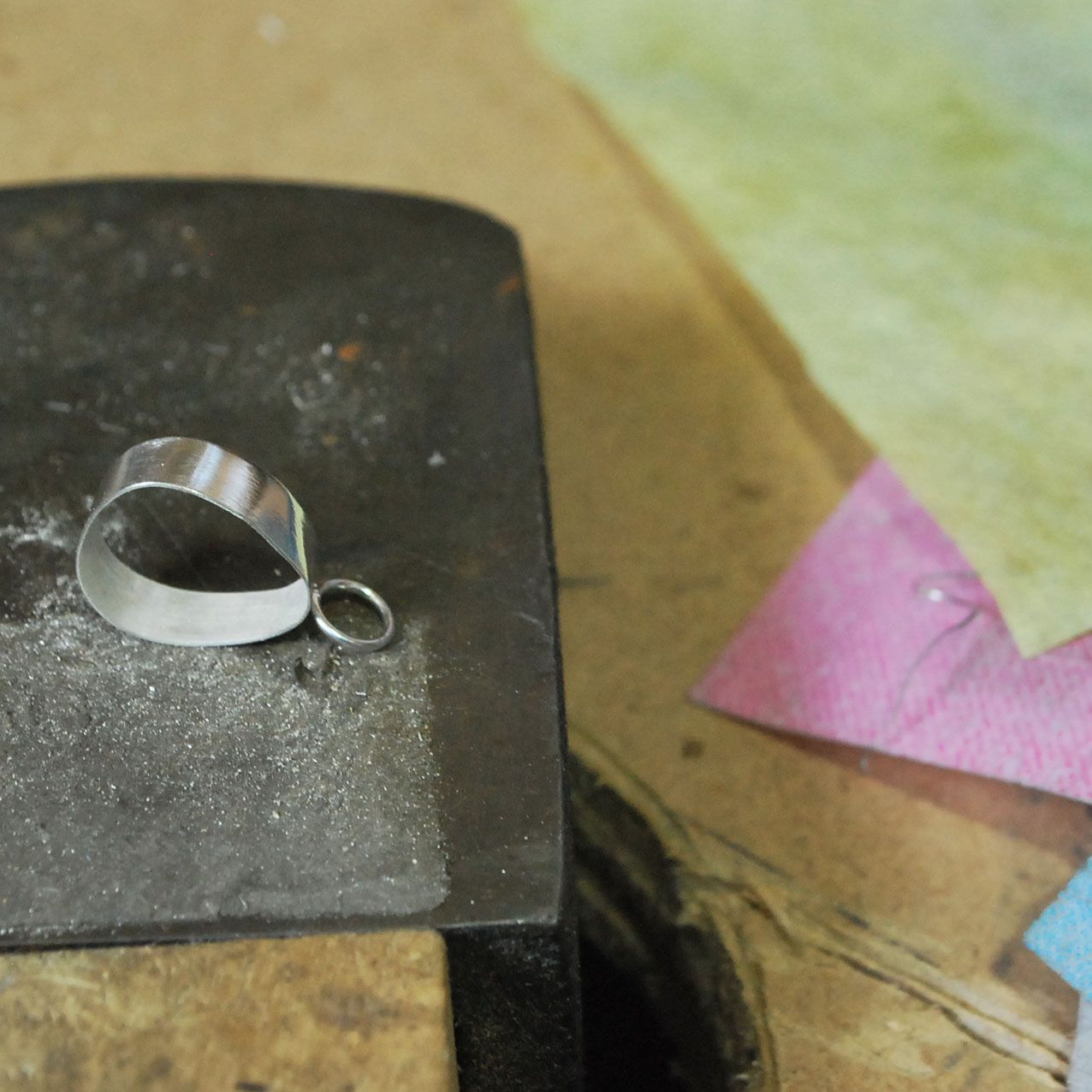 Attach a jump ring to the bezel setting. The jump ring needs to be soldered exactly in the centre of the setting as you will need to have enough bezel on each edge to push over the sea glass. Flux the join (solder paste already has flux incorporated in it so there is no need to flux if using this) and use medium solder paste or pallions.
Step 9: Bezel Rocker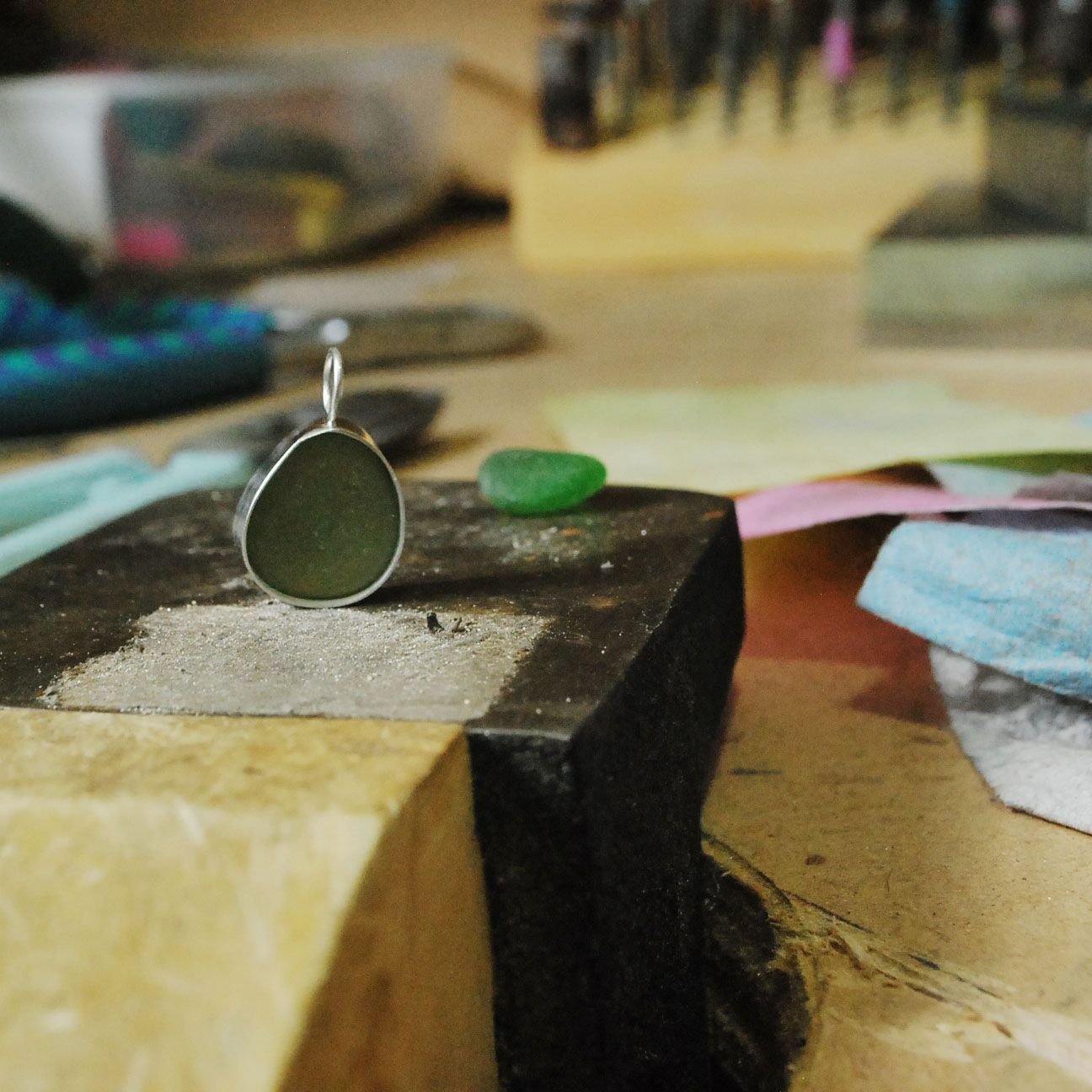 Place the sea glass in the setting exactly in the centre allowing you to push over the excess bezel on the front and the back. Using your pusher or bezel rocker, gently push the bezel over the stone in a downward motion.
Hold the back of the sea glass with your finger as you start to push the bezel over from the front. It's important to keep the stone in the centre of the bezel strip so you have an even amount of metal to push over on either side. Continue working the bezel over the sea glass, a little on the front and then the reverse until it is flush and holding the glass securely.
(Be careful not to slip and mark the sea glass with your tools as it will mark easily.)
Step 10: Smooth & Finish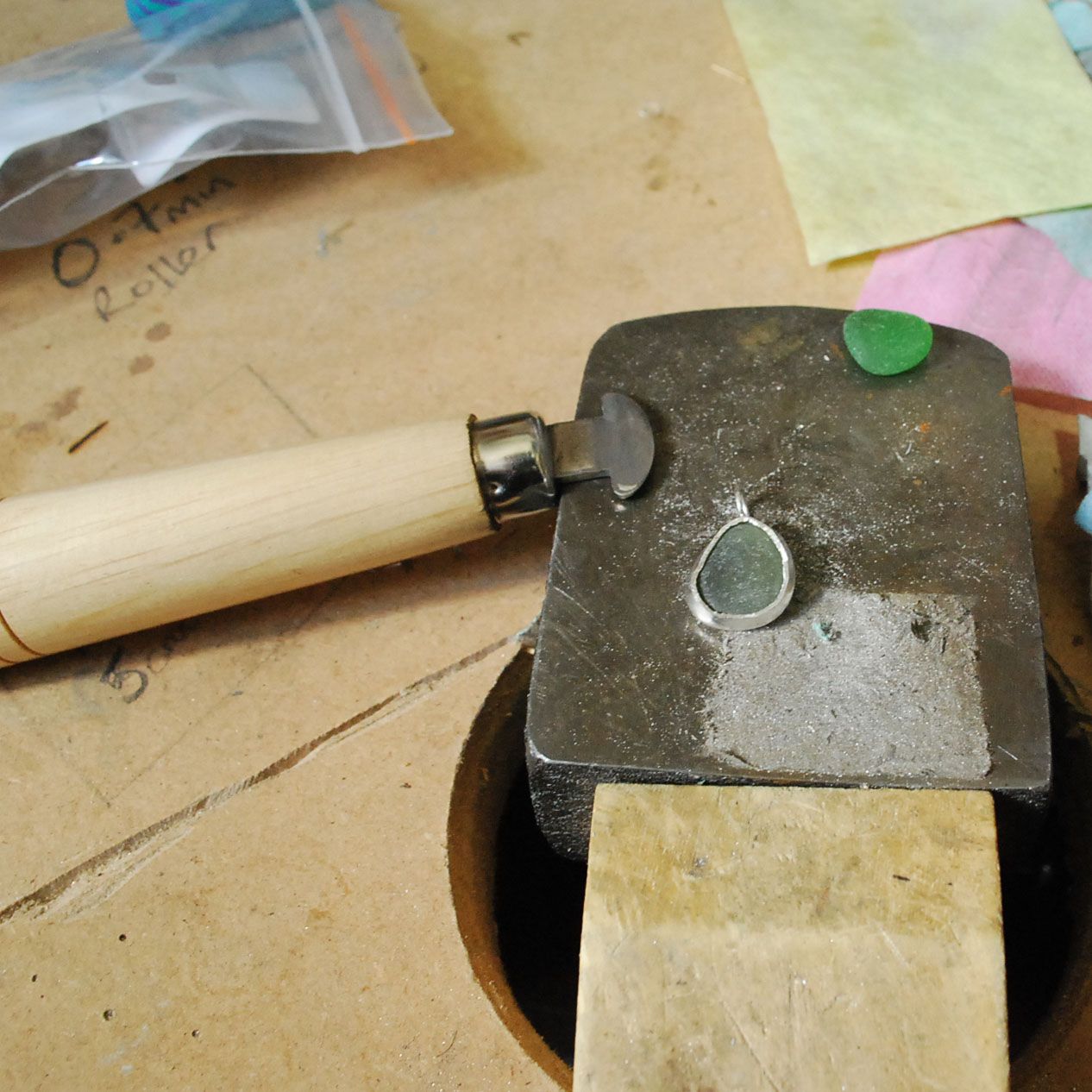 Repeat this process on the back and then move to the front again. Continue to do this until you have a smooth finish on both sides that are flush against the sea glass.
Use a burnisher to smooth the section of the bezel you have pushed over the stone, to give it a high polished look - be careful not to touch the stone while you do this. Finally, polish the setting with either polishing papers or silicon polishers if you have a Dremel or similar power tool.
Choose a sterling silver chain to complete the necklace and viola, a beautiful sea glass pendant you can cherish!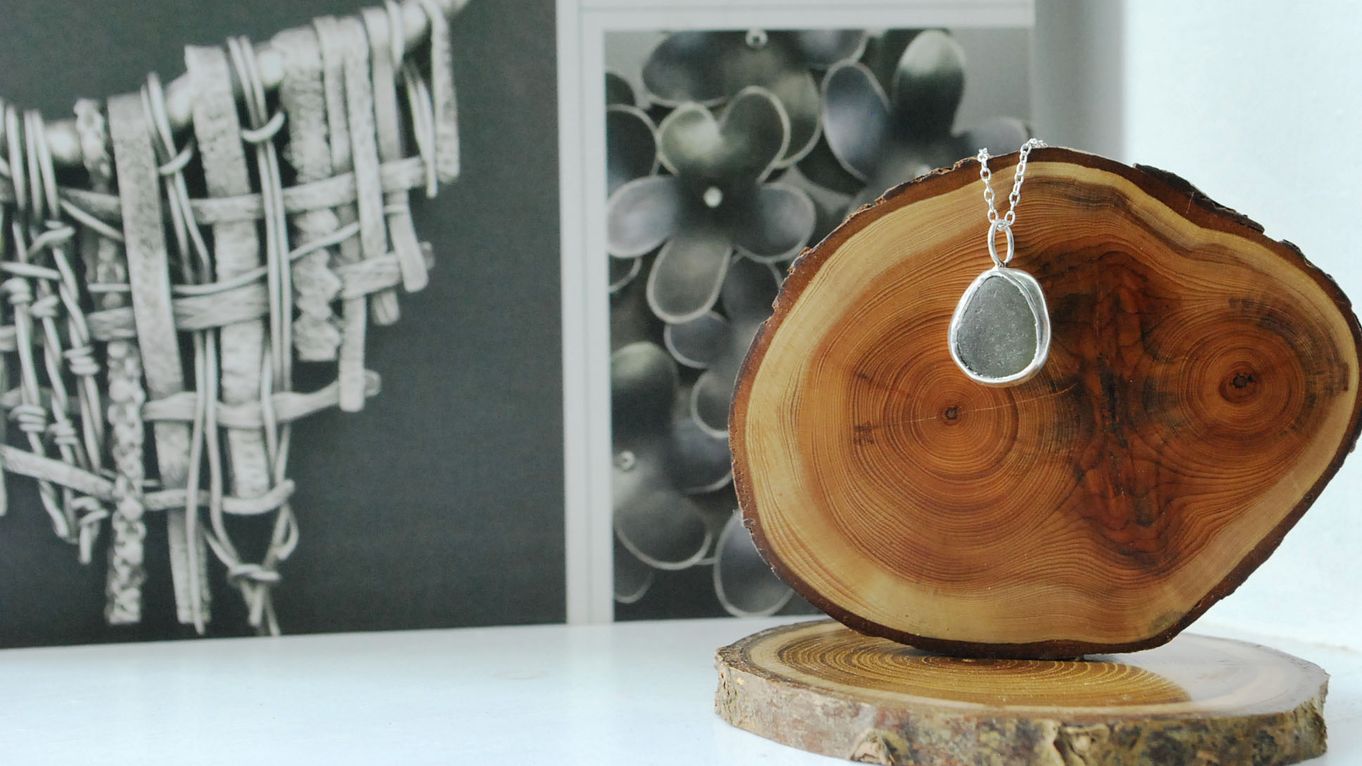 The products used in this project are suggestions to inspire you. Products used were compatible at the time of making but do be aware that stocks can vary, so do use your own judgement as to the compatibility of each item when making.
If you have any further questions, feel free to call our friendly team who will be more than happy to give you some advice by emailing [email protected]or giving us a call on 01872 573888 8.30am - 4.30pm.
Alternatively, for more information and how to's on all areas of jewellery making visit our other Gemstone Setting Advice pages.