What Are Bell Caps For Jewellery Making?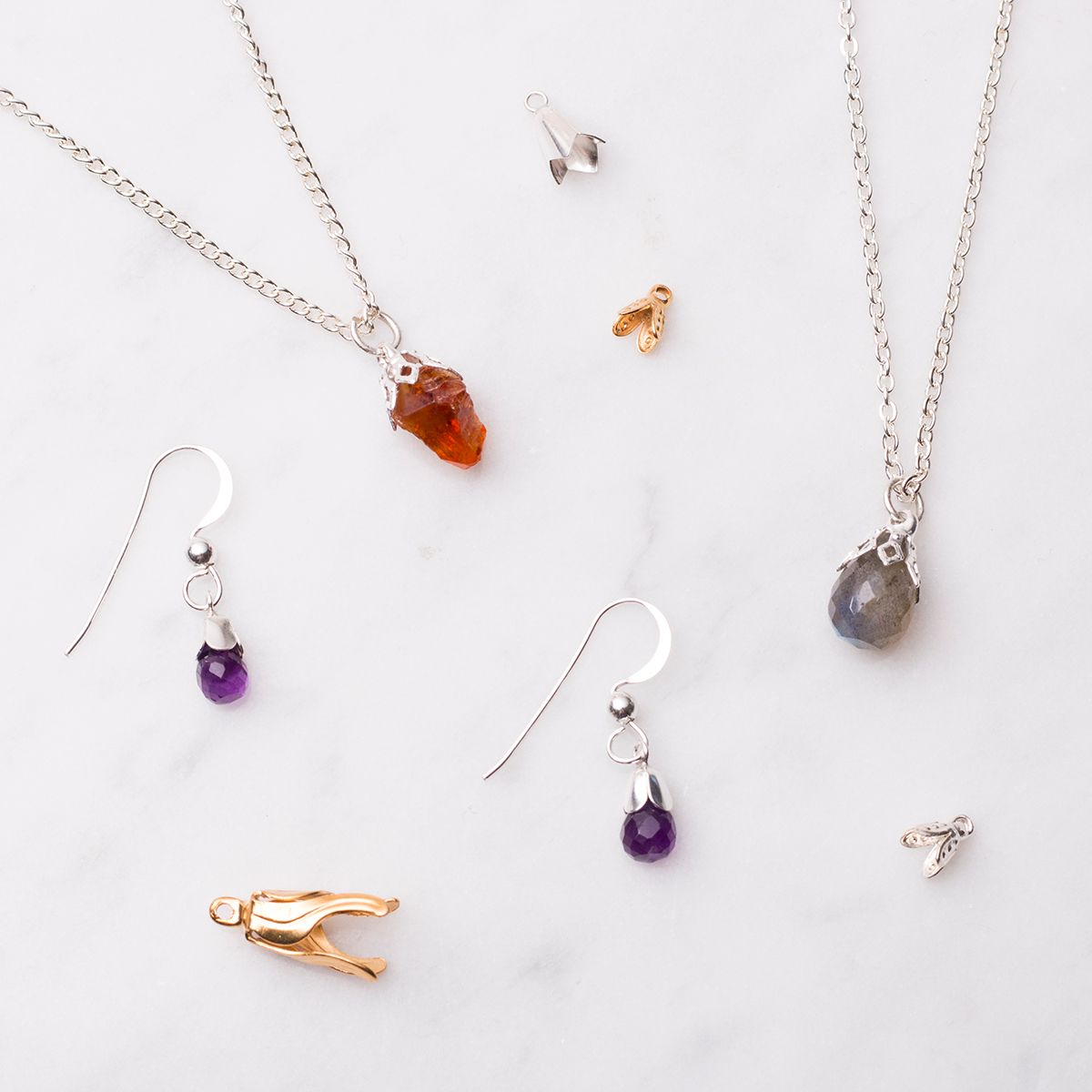 What Are Bell Caps For Jewellery Making?
Bell caps are used to attach gemstones or unusual shaped items which can be easily attached to earrings, necklaces or bracelets as a simple yet beautiful embellishment. Creating handmade jewellery using bell caps requires very little tools and supplies - meaning these magical caps are perfect for jewellery making beginners.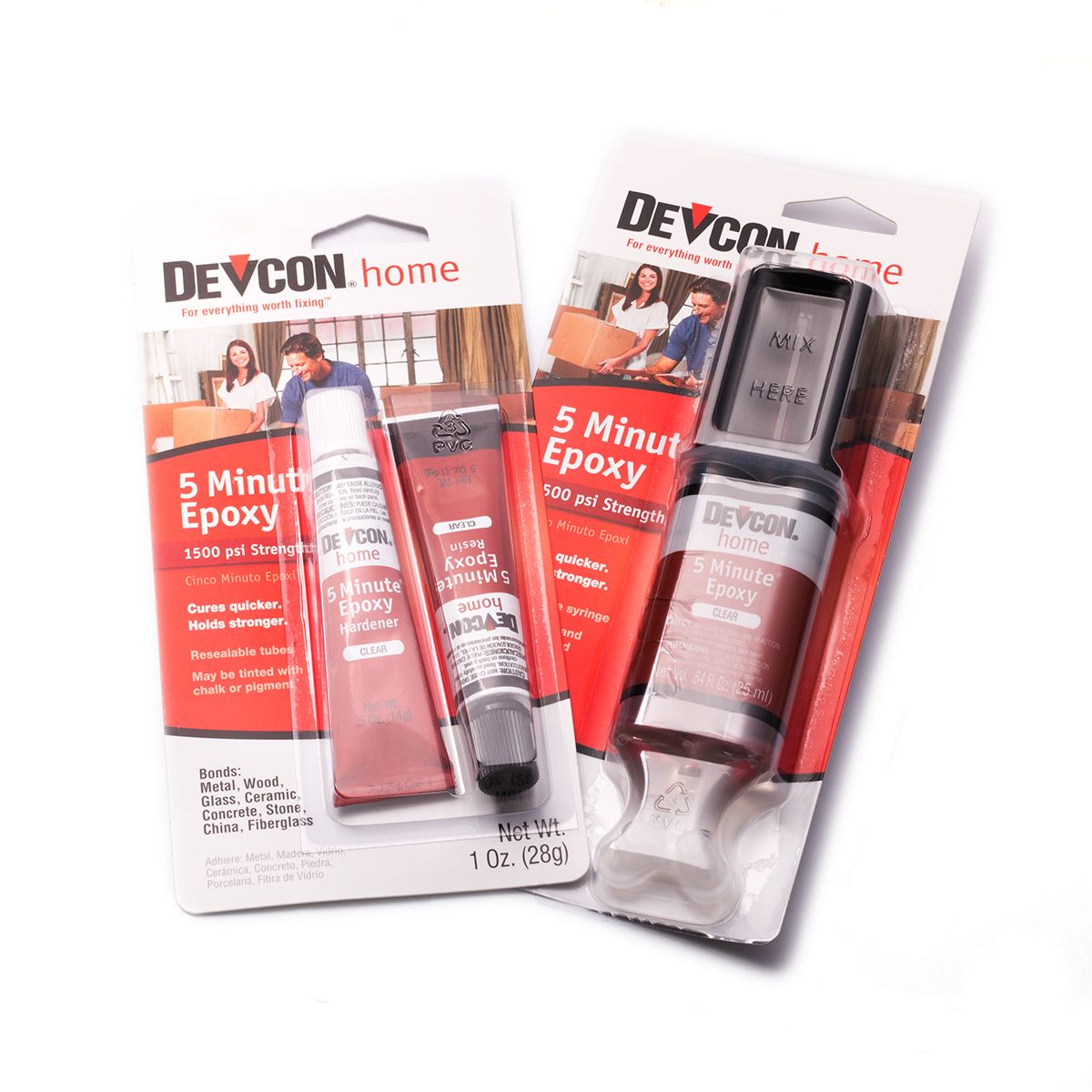 How Do You Attach Bell Caps?
All you need to attach your chosen stone to a bell cap is some glue! We always recommend using Devcon Epoxy glue for jewellery making as it's high strength, fast drying and creates high quality bonds - it also sets clear and fills any gaps, so it's great for setting stones in mounts. It can also be used to bond metal, gemstones, ceramic, glass and wood - a great glue for all kinds of crafts at home.
What stones can you use with bell caps?
Many bell caps have prongs or claws that can be easily manipulated to fit your chosen stone. It's important that you choose a stone that isn't too small or big for the bell cap, so always check the sizing in product descriptions or request that the stone will fit the bell cap nicely to the supplier if possible.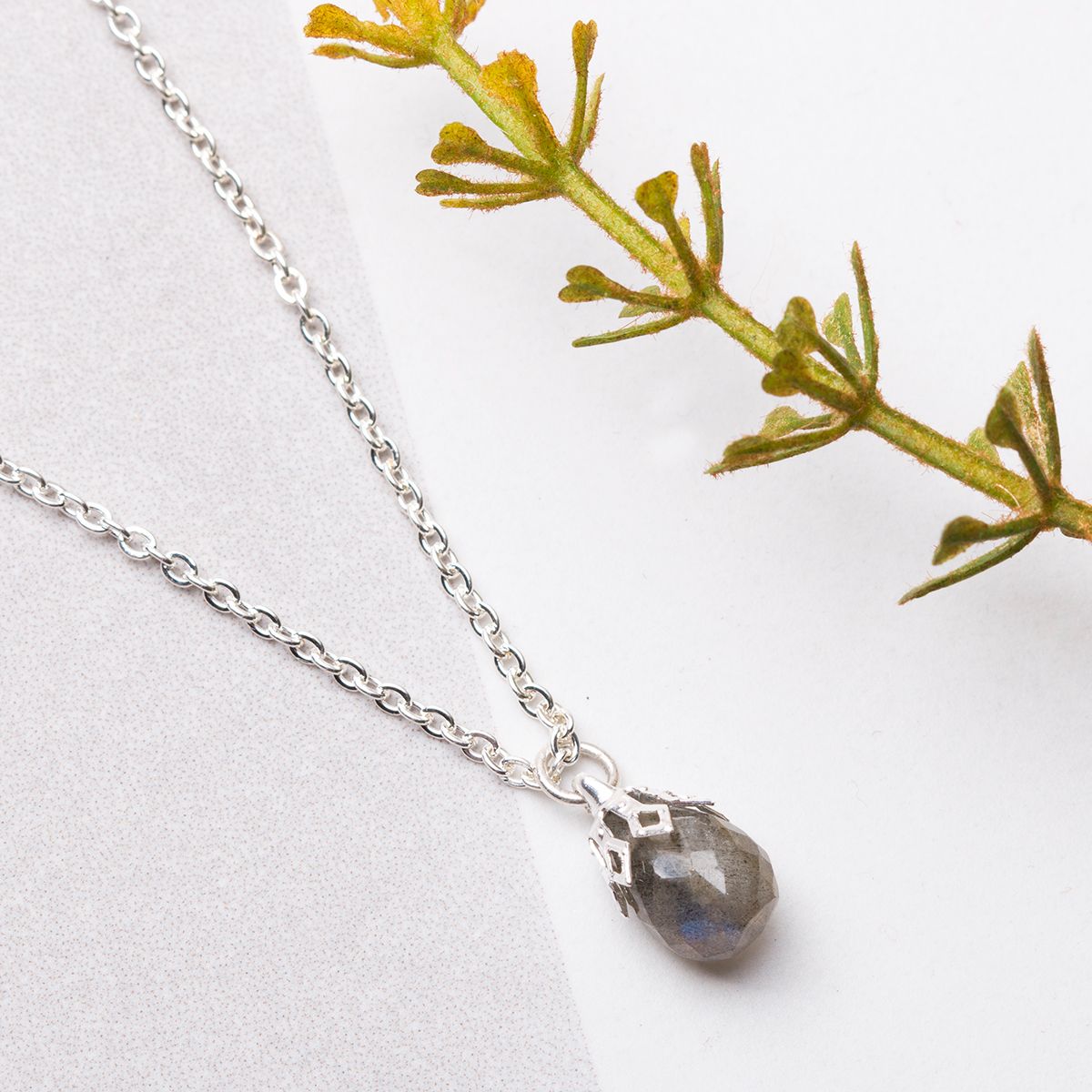 Even though briolettes are usually drilled, these are great for using with bell caps as they have a lovely pear shape - perfect for creating earrings drops. Plus the holes will be hidden within the bell cap. Briolettes would work best with petal bell caps. Find lots of stunning gemstone briolettes online with Kernowcraft.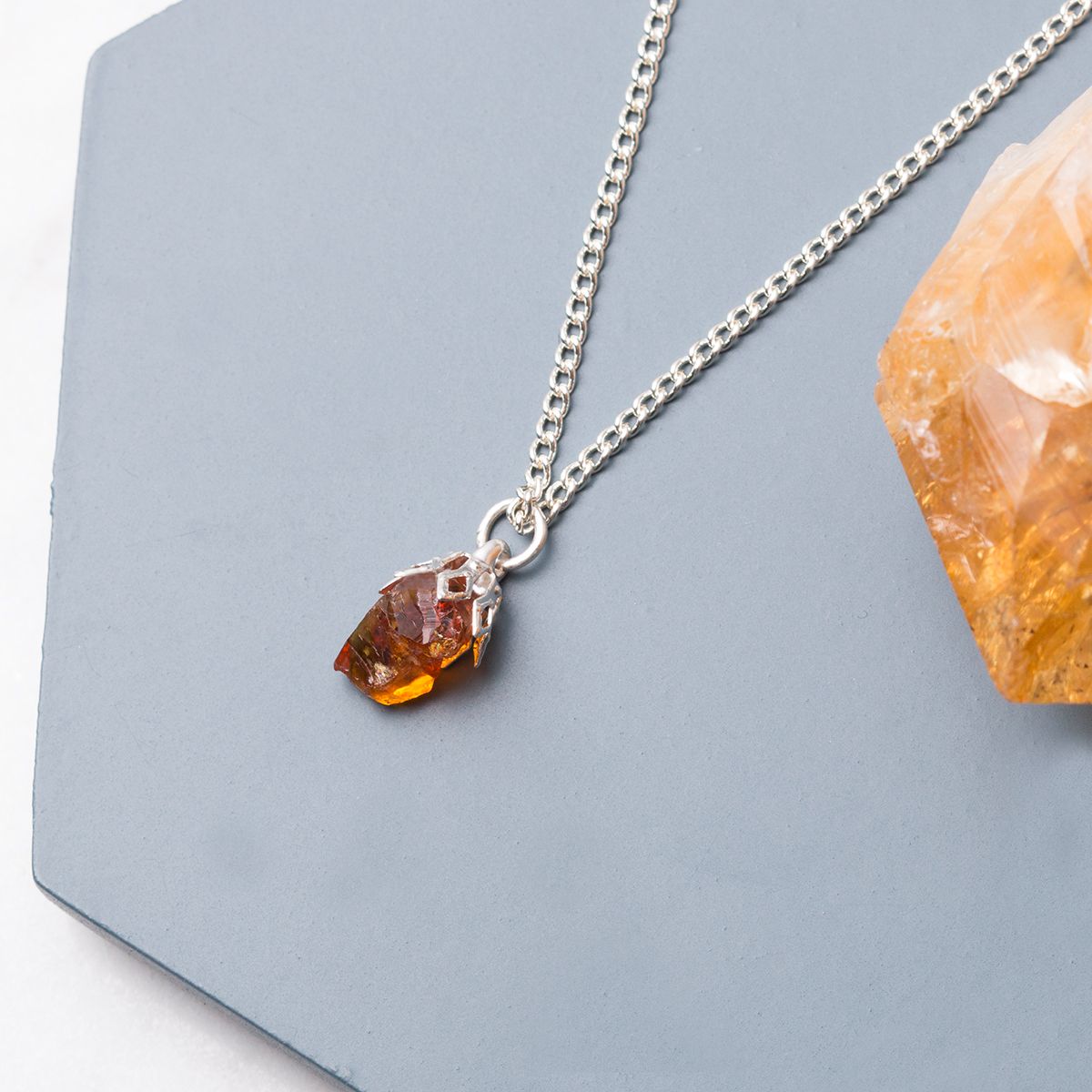 Rough stones are a brilliant choice to partner up with bell caps! Rough stones come in all shapes and sizes, so a prong or filigree shaped bell cap may be most suitable - be aware that the stone will need to fit the bell cap before setting. At Kernowcraft, we have a range of incredible rough stones and crystals for your designs.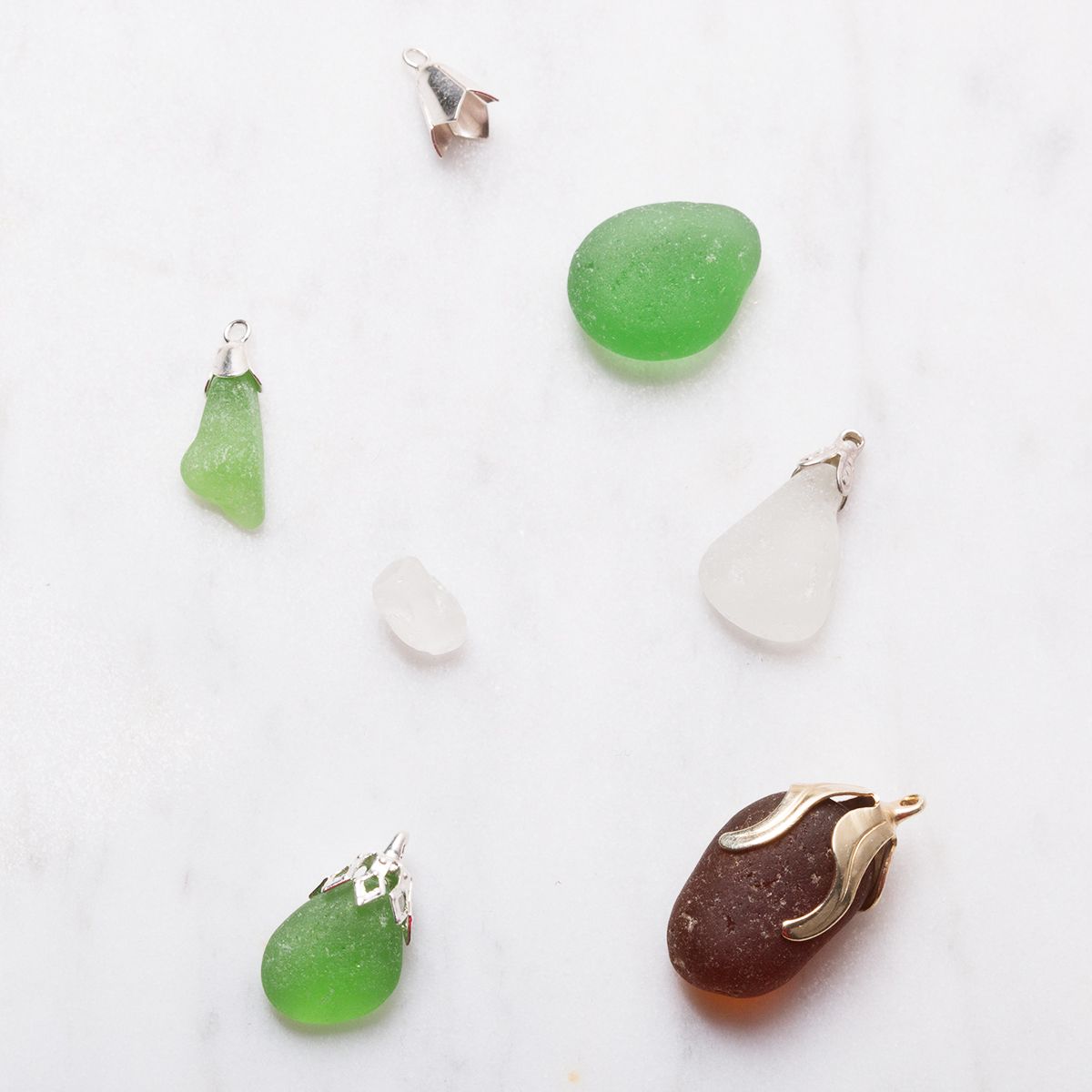 Sea Glass
Sea glass jewellery is growing in popularity and it's no surprise as it's such a fun material to find and get creative with. Dive into your sea glass collection and pick out your favourite pieces to fit your chosen bell caps and make an array of designs such as earrings or necklaces.
Learn more about making sea glass jewellery in our beginner's guide.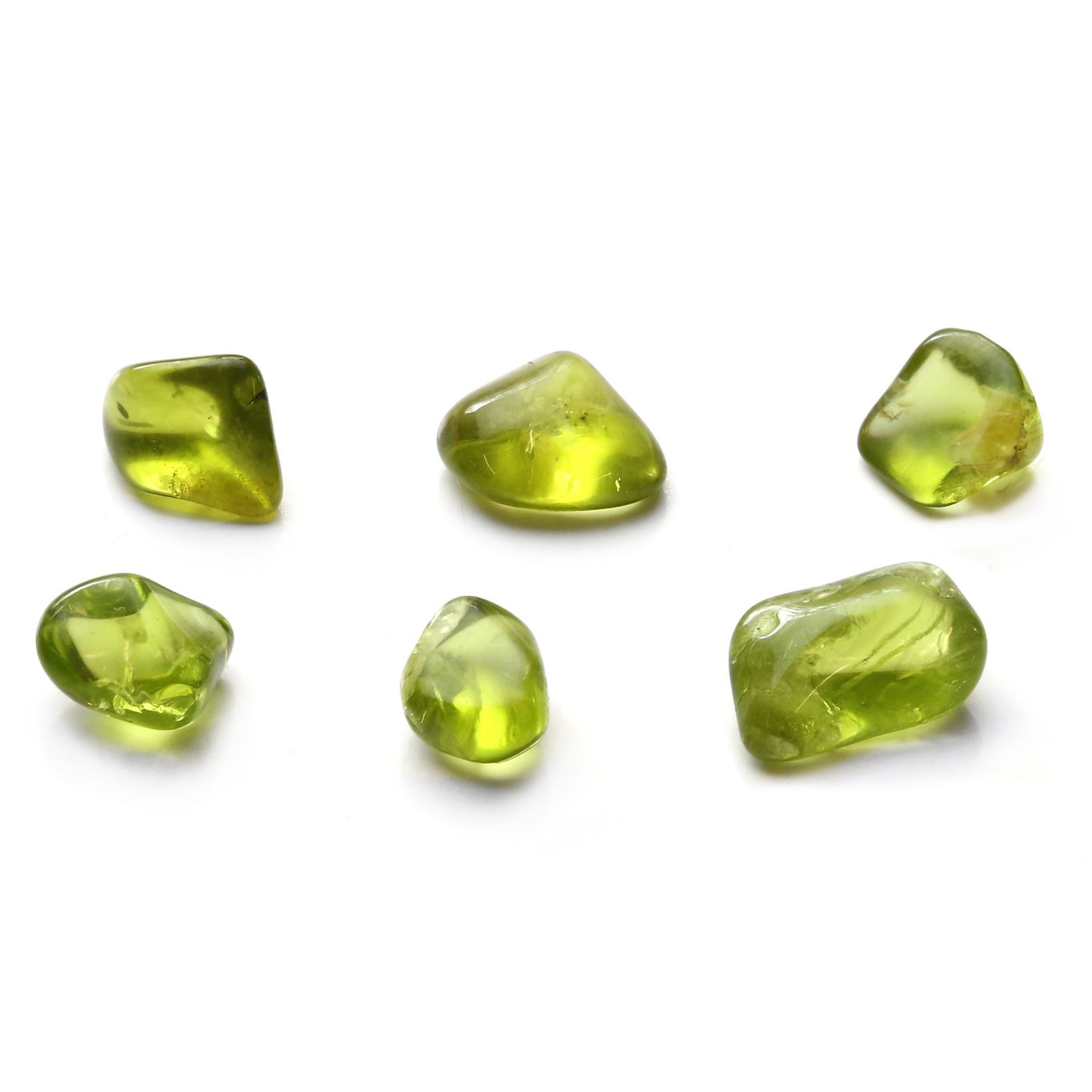 Tumbled polished stones are also great for using with bell caps depending on their size. They can also be used in wire wrapped designs or in a classic claw setting to create unique jewellery designs that really stand out.
Once you've set your chosen stone into a bell cap, the possibilities are endless! Hang from earwires, earring hoops, chains, bracelets to keyrings. At Kernowcraft have a range of sterling silver, plated and 9ct gold bell caps to choose from in different styles including prong, twist, filigree and petal edge. The bell cap you need will depend on your chosen stone - if your stone is quite irregular shaped, you may need a prong or filigree style that you can manipulate around the stone. If you have a briolette however, these may be better suited to a petal edge.
---
The products used in these projects are suggestions to inspire you. Products used were compatible at the time of making but do be aware that stocks can vary, so do use your own judgement as to the compatibility of each item when making.