How Much Bezel Strip/Gallery Wire Do I Need?
We frequently get asked what is the best length to cut your bezel strip, bearer wire or gallery wire when making settings for cabochon gemstones.
We've worked out the following lengths as a rough guide to how much you'll need for setting some of our most popular cabochon sizes.
10x8mm oval - approx 4cm
14x10mm oval - approx 5cm
18x13mm oval - approx 7cm
25x18mm oval - approx 9cm
40x30mm oval - approx 13cm
Don't forget that this is only an approximate guide and we always advise you get a little extra to allow for mistakes etc – we all know there's nothing worse than not having enough or making a mistake and not having enough to correct it or try again!
Another tip is to wrap a thin strip of paper around your stone, mark where the two ends meet and then measure the length of paper and add a bit for 'just in case!'
Shop Supplies With Kernowcraft
Our bezel strip and gallery is supplied fully annealed (soft), making it flexible and easy to create designs with.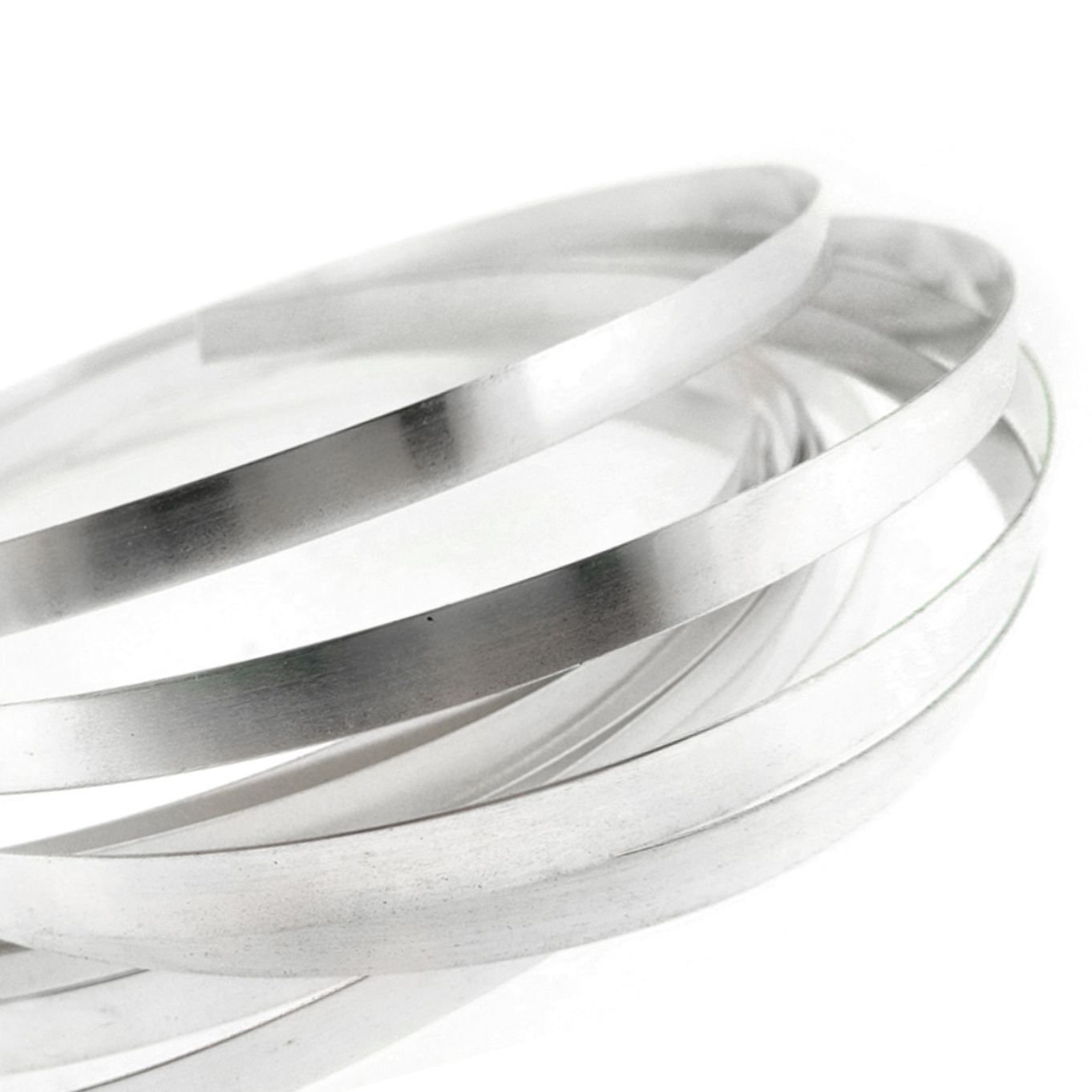 The fine silver is slightly softer than sterling silver and it's quite thin it is flexible and easy to rub over the stone.
Here at Kernowcraft, our bezel strip is available in two depths, the 3mm bezel strip is suitable for most smaller stones and the wider option is useful for larger stones with a higher dome. We can cut the bezel strip to your requirements - simply enter the number of centimetres required in the quantity box.
Gallery wire is also known as gallery strip to set cabochon stones. It's is a gorgeous decorative wire which is easy to bezel over stones as the prongs can simply be pushed over to meet the stone. It's a great alternative to bezel strip if you're after a more delicate or decorative effect.
At Kernowcraft, we will cut your wire to your requirement - simply enter the number of centimetres required in the quantity box on the product.