Bezel cups are a firm favourite among jewellers - these pre-made settings are great for speeding up the design process and creating professional designs every time.
Take a look below at some of the types of bezel cups you can choose from.
What Is A Bezel Cup?
Bezel cups are pre-made settings that are used with cabochon stones, which can be soldered onto to your designs such as a ring band or pendant.
Scroll down to the bottom of the page to see the tools you need for setting a stone in a bezel cup or follow our tutorial on how to set a bezel cup here.
Adjusting A Bezel Setting
Commercially cut stones will have a slight tolerance in size variation, so you can't always expect a stone to fit perfectly in the setting, so you may need to tweak the bezel cup slightly. There are many ways you can adjust a bezel setting such as using a burnisher and running it around the inside of the setting or using pliers to gently ease the top of the setting out. For more information, read our guide here.
Discover Our Range Of Bezel Cups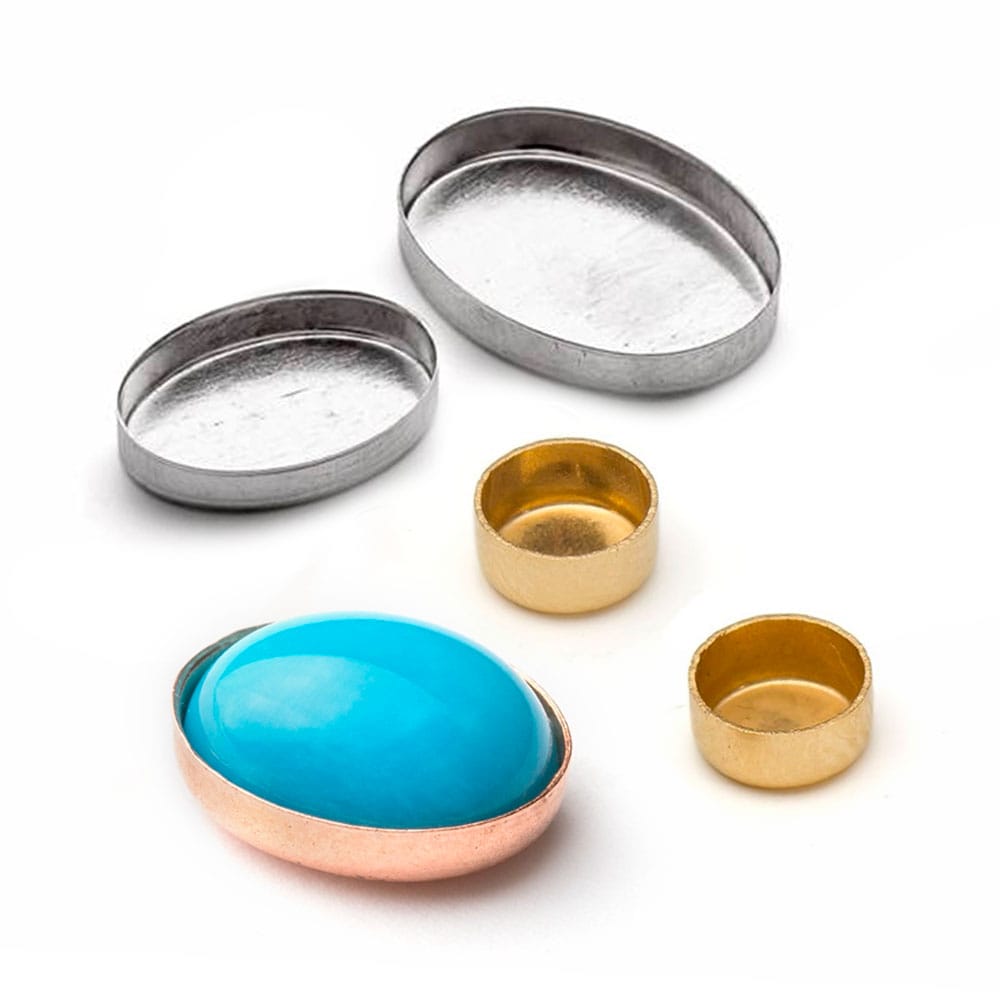 Plain bezel cups are the most popular type of bezel cup as they provide a classic, neat and professional finish to your designs.
At Kernowcraft we have many plain bezel cups to choose from in a range of shapes, sizes and metals.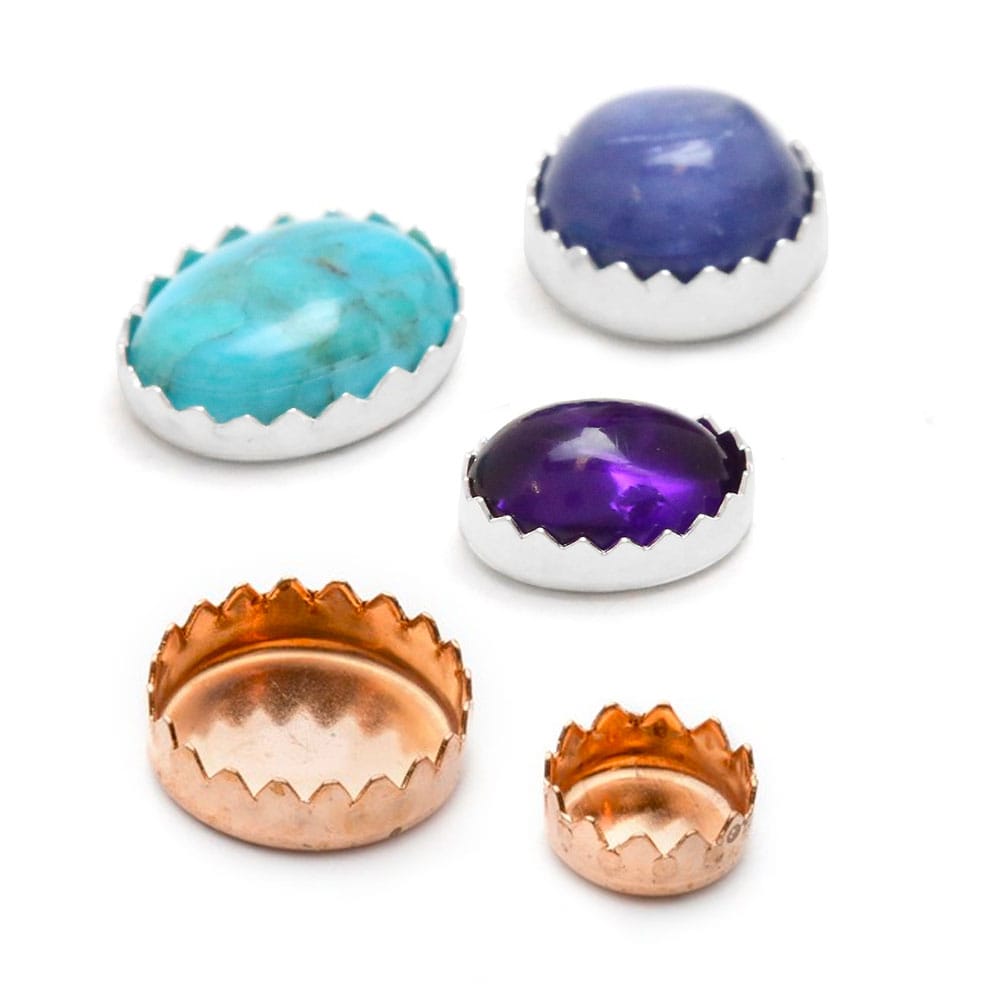 To add some interest to your design, these serrated edge bezel cups are a great choice to add texture.
Available in copper, sterling silver and fine silver in a range of sizes.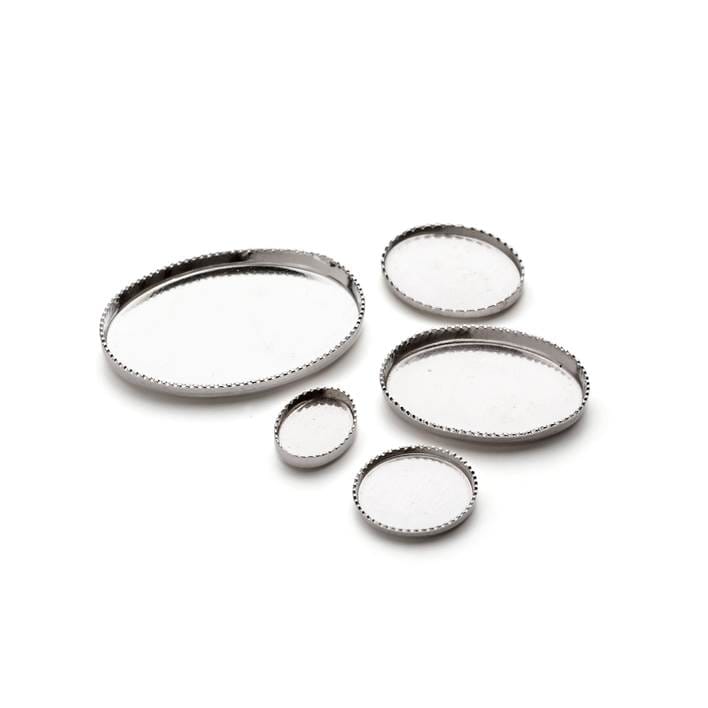 Our milled edge bezel cups are made of lightweight sterling silver and are shallow, so are actually designed to be used with glue (we recommend using Devcon epoxy glue). For a neater finish, you can rub over the cup bezel.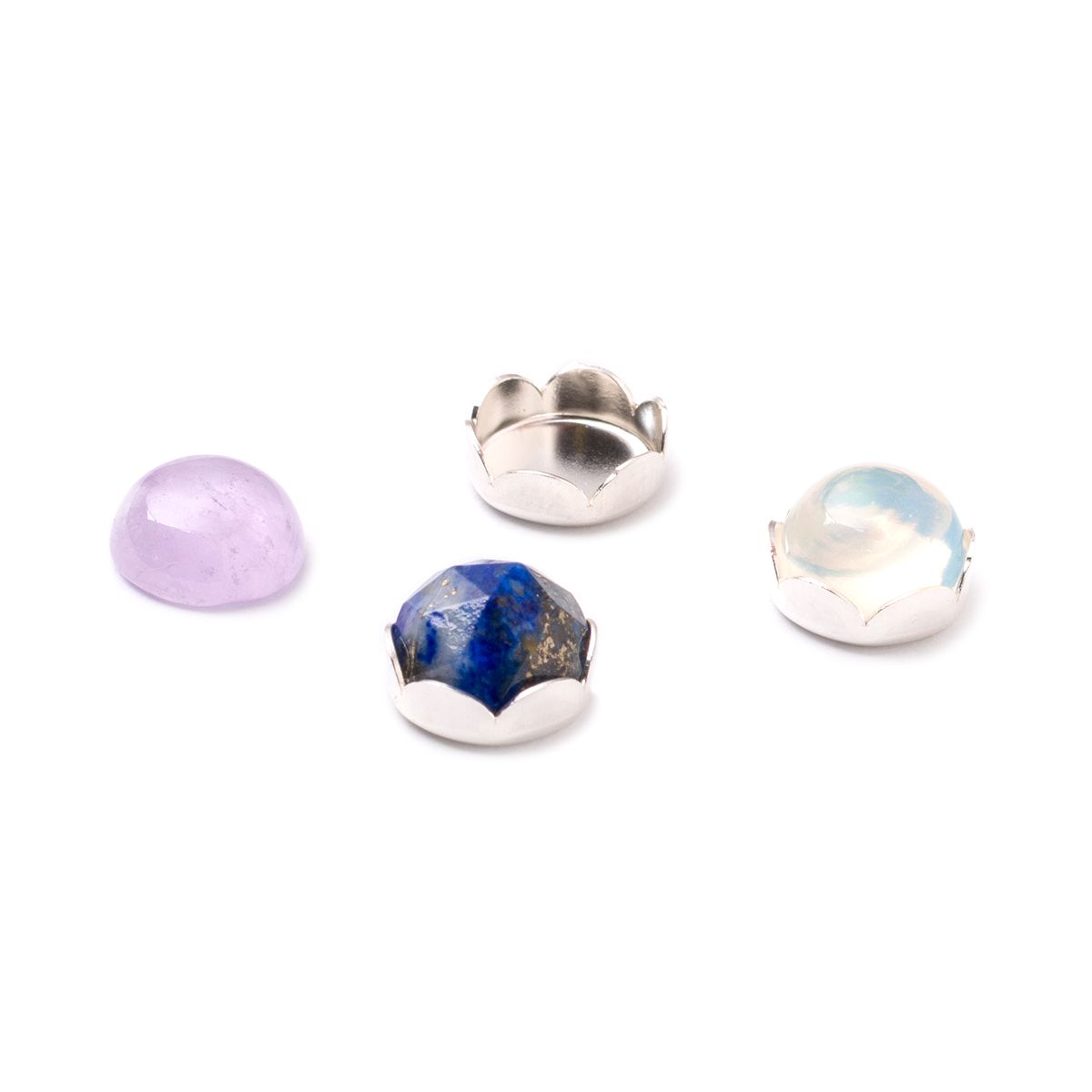 Our sterling silver petal edge bezel cups are such an elegant design and add that special touch to your designs.
Tools For Setting Stones In A Bezel Cup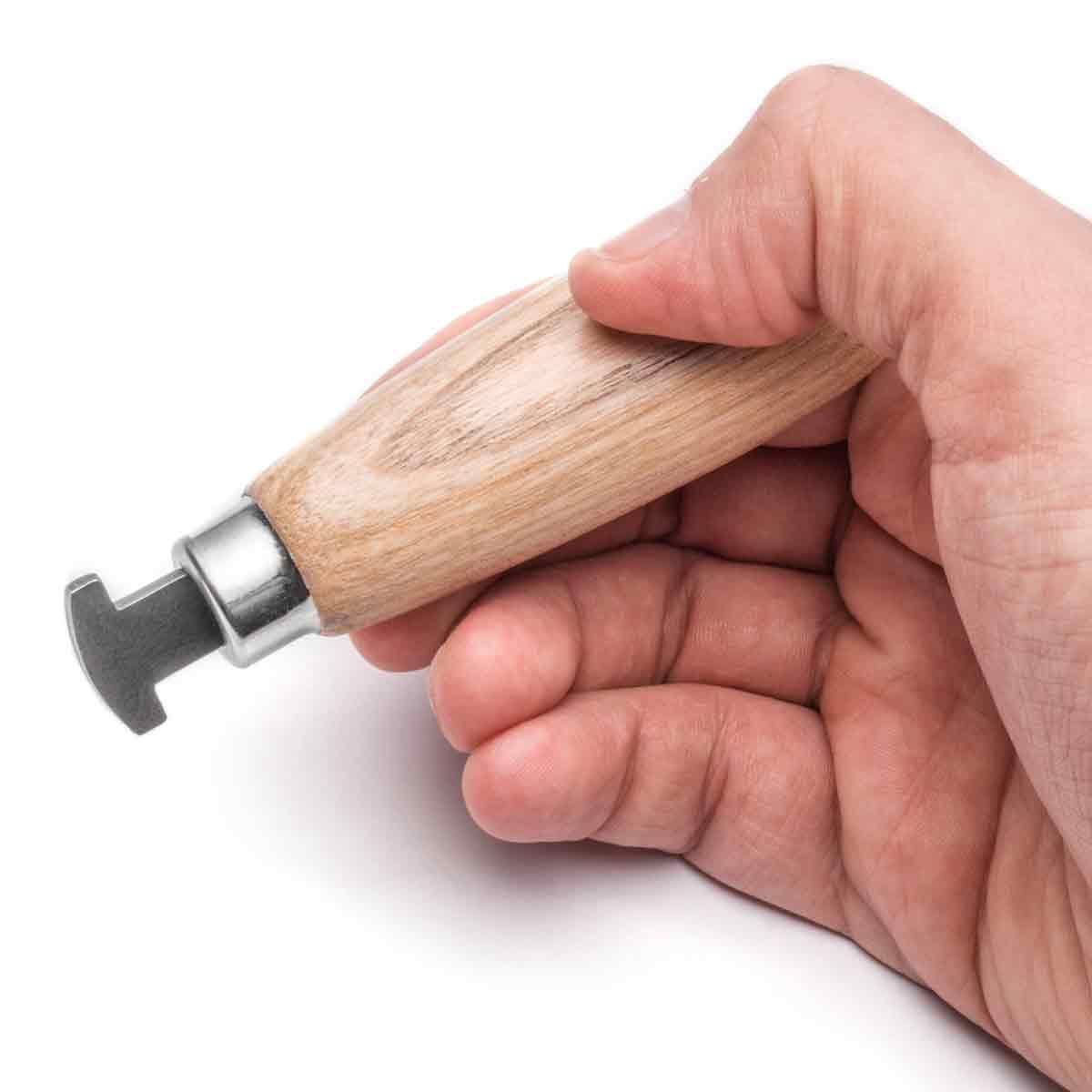 A bezel rocker is used to gently 'roll' the bezel over the stone, working from all sides and gently rocking back and forth with a downward pressure until the stone is secure.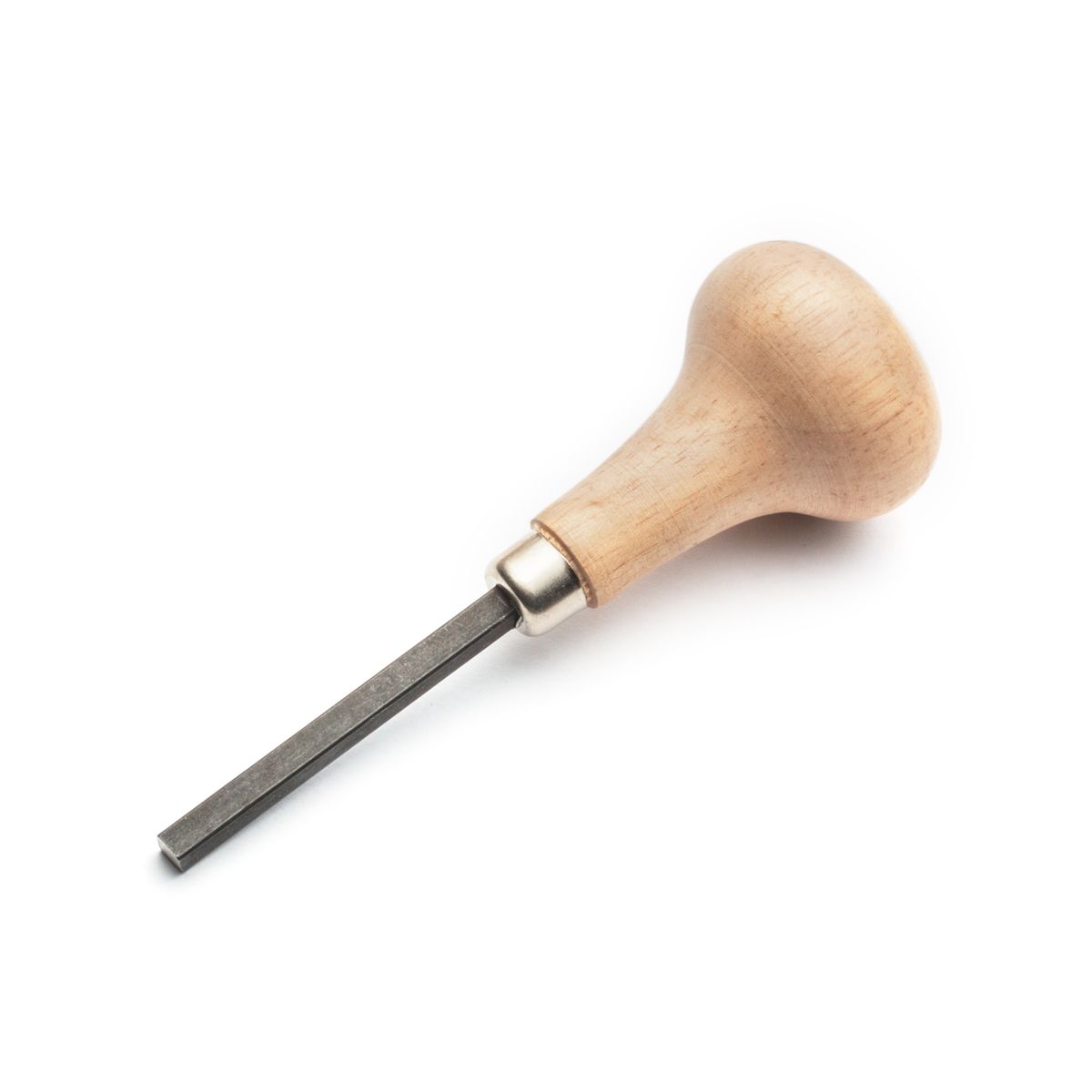 This pusher (or prong pusher) is also used for pushing bezels or claws over stones during the setting process. The square metal rod is slightly rounded on the corners and polished on the end to minimise setting marks and scratches and the wooden handle is designed to fit comfortably into the palm of your hand, allowing you to grip the rod between your fingertips for added control and pressure.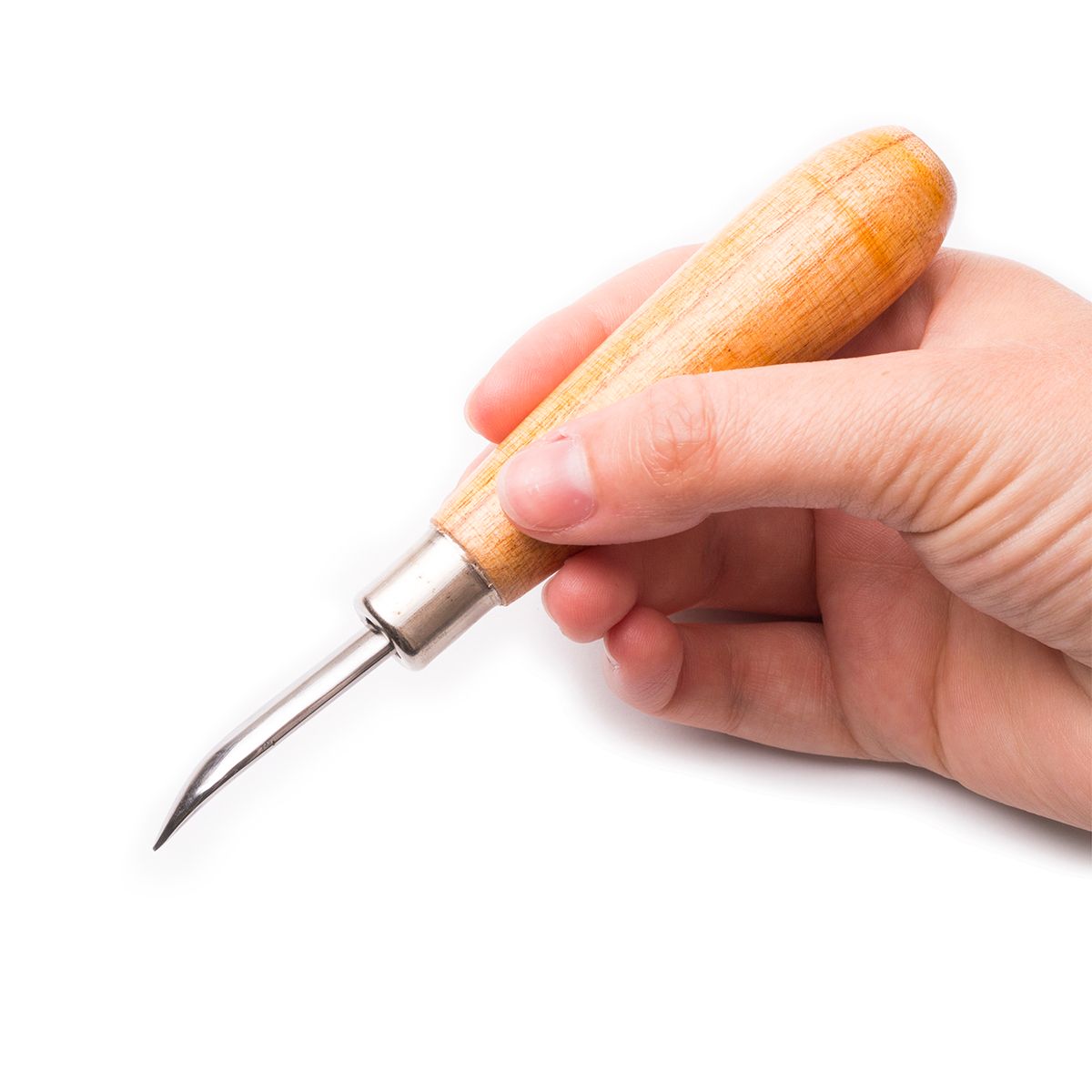 A burnisher is an essential tool to smooth and shine your designs, so you can polish out any marks made during the setting process. It can also be used to rub the metal over the stone when using a bezel cup or using fine silver bezel strip.