Calibrated Gemstones & Size Tolerance In Jewellery Making
When getting started in jewellery making, it can be hard to get your head around sourcing gemstones and choosing the most appropriate settings. We often get asked why sometimes stones don't fit into the correct sized setting - this is because there is a size tolerance with calibrated stones and this is always something to consider when shopping for supplies.
On our website you can learn more about gemstone sizes, how to adjust your settings and top tips for sourcing stones. Don't forget - we offer a 'special instructions' box in our shopping basket, where you can ask us to check the stone fits the setting - we will always try our best to meet your needs.
Will most stones fit ready-made settings?
Most of the time, your chosen stone will fit perfectly with a ready made setting however this cannot be taken for granted as every now and again this won't be the case and adjustments will be necessary.
Is it better to make my own setting?
Ideally you would make your stone setting to fit the stone you have, this is the best way of working, but sometimes when you are starting out this isn't always possible and will depend on your experience, preference and the time you have available.
Ready made settings are a great option, especially in smaller sizes where they are fiddly to make yourself. They save you time during the making process, and they are beginner friendly too. That's why building your knowledge on how to adjust settings will help you make adjustments when necessary, quickly and easily.
Do all commercially cut stones have a size tolerance?
Yes - wherever you source commercial cut stones, you can't always expect the stone to fit perfectly in the setting.
What is the size variation?
Commercially cut stones will have a slight tolerance in size variation. For instance, some of our 5mm cabochon stones measure with rarely more than 0.2mm tolerance over or under 5mm (i.e. measuring 4.8mm - 5.2mm - this variance is not usually noticeable to the eye).
This can vary and there will usually be plenty of stones that sit bang on the exact measurement, but they could vary up to 0.5mm (though usually much less than this) and this variance is influenced by the way they are cut, the supplier and where they are cut.
How do I get perfectly calibrated stones?
Getting calibration completely exact with no tolerance is costly, so if you wanted truly perfectly calibrated sizes with absolutely no tolerance of size variation this would cost considerably more than you may expect to pay. This is the dilemma between buying a costly custom cut stone vs commercially cut gems. Even with an incredibly minor size tolerance of +/- 0.01mm on a stone and +/- 0.01mm on a bezel cup, you could still have an oversized stone with a fractionally undersized bezel cup. Basic maths and engineering principles. So you have to weigh up cost vs precision.
How do you adjust a setting to fit the stone?
If the stone doesn't fit, you may need to tweak the bezel cup slightly. Even when making a custom setting you will likely need to make adjustments as you go, so if using a ready made setting don't assume you can just place the stone in with no adjustments, this is part of the stone setting process and to be expected. There are many ways you can adjust a bezel setting such as using a burnisher and running it around the inside of the setting or using pliers to gently ease the top of the setting out. For more information, read our guide here.
Can Kernowcraft check the stone fits the setting when I make a purchase?
Yes! We have a 'special instructions' in the basket for your requests such as asking for the cabochon to fit in the bezel cup.
We want to be as helpful as we can so if you specifically request that you want an exact size or you need a stone to easily fit in a setting we will be happy to help however we can - within reason. Our team at Kernowcraft want you to be happy with your orders from us and we know that when you are a beginner and just starting out you may like to start with an easy setting where little or no adjustment is necessary, if so just talk to us (give us a call on 01872 573888) and we will be happy to advise and make sure you get the best stone or setting for you.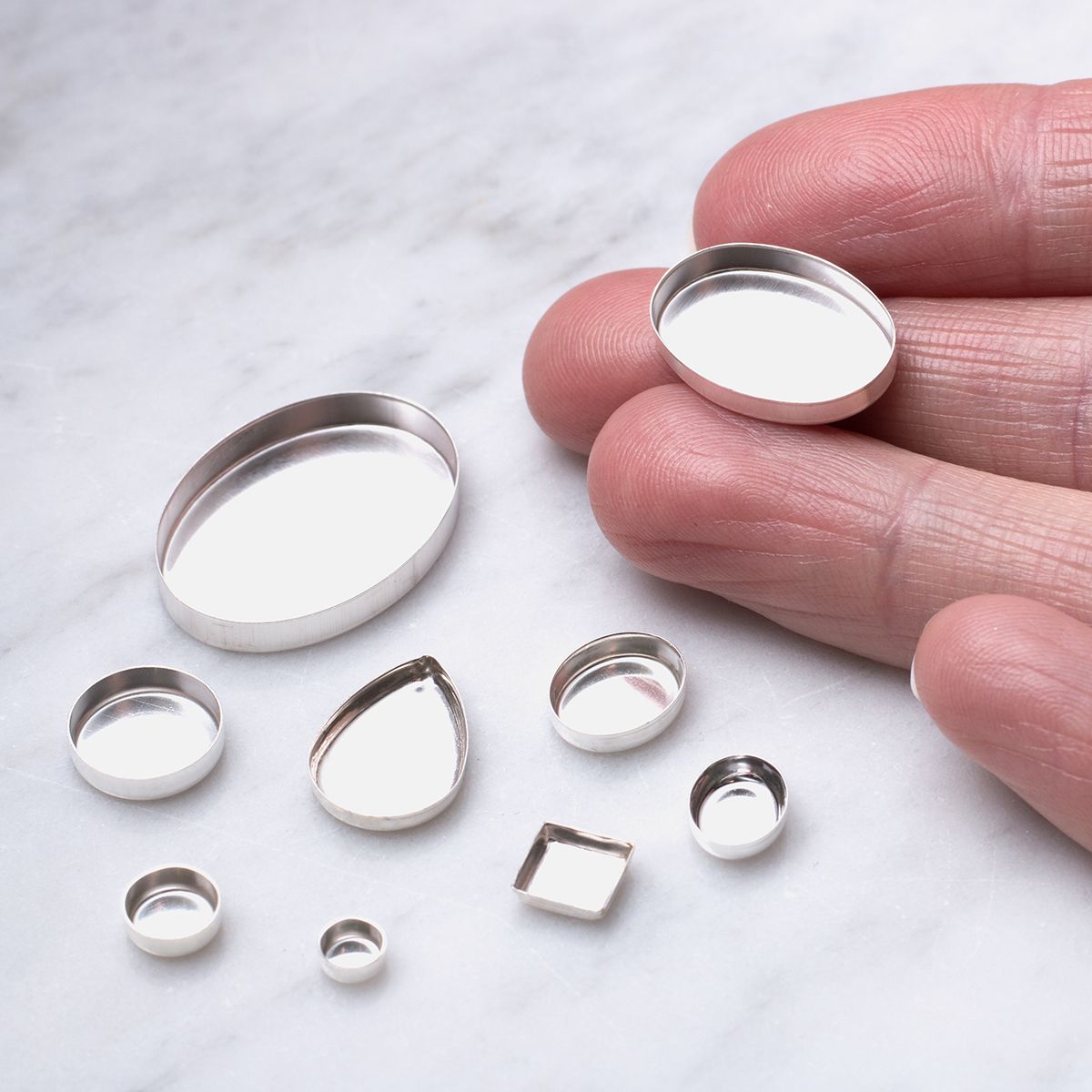 We have a variety of cabochon settings to use with our gemstone cabochons, in a selection of shapes, sizes and styles to suit your needs. Including loose settings, earring, pendant and bangle settings.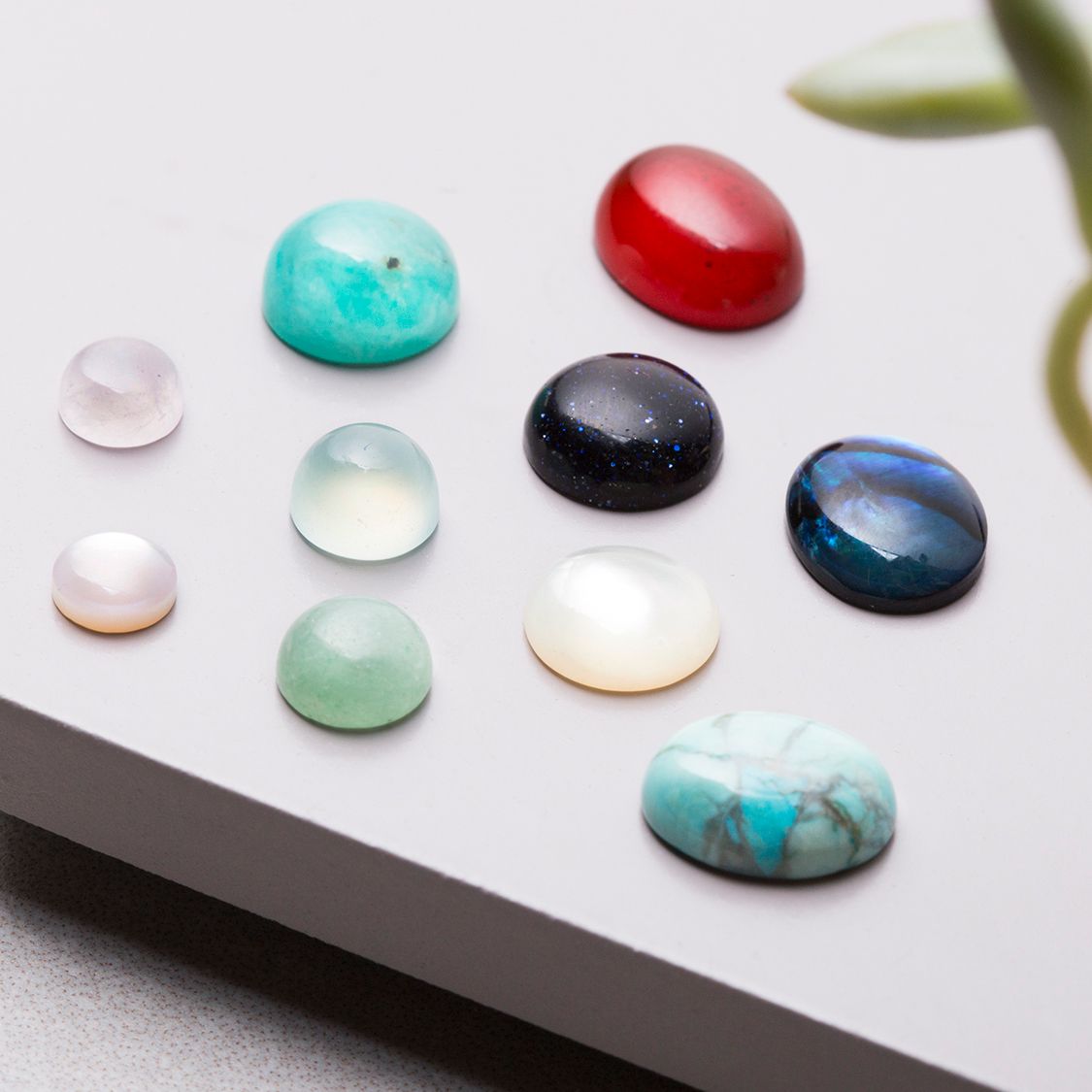 Explore over 500 high quality gemstone cabochons in a range of shapes and sizes. Browse our range of settings for cabochon stones to complete your designs.
We have a range of jewellery settings for faceted stones to make beautiful pieces of jewellery. Including loose settings, rings, earrings and pendant settings where you need minimal tools to set your stones.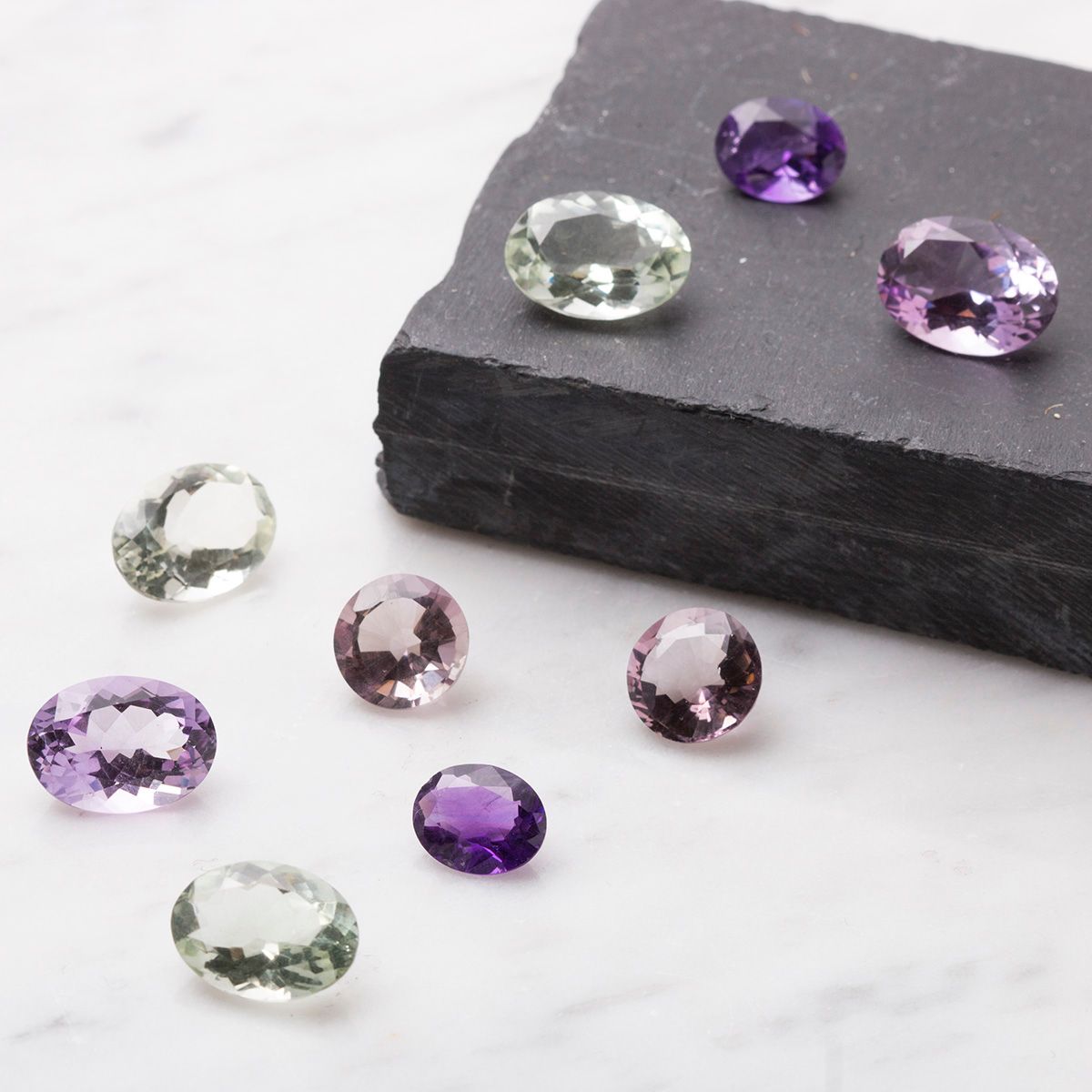 Have a browse of our collection of faceted gemstone and cubic zirconia stones for you to choose from for your jewellery designs. These can be set in our range of settings for faceted stones.
Find all the stone setting tools you need to complete your jewellery designs.
Including a bezel rocker, pusher, ring clamp, stone setting pliers, as well as a range of stone setting needles, burrs and jewellery making books to guide you.