Dremel 4250 Multi Tool & 35 Accessories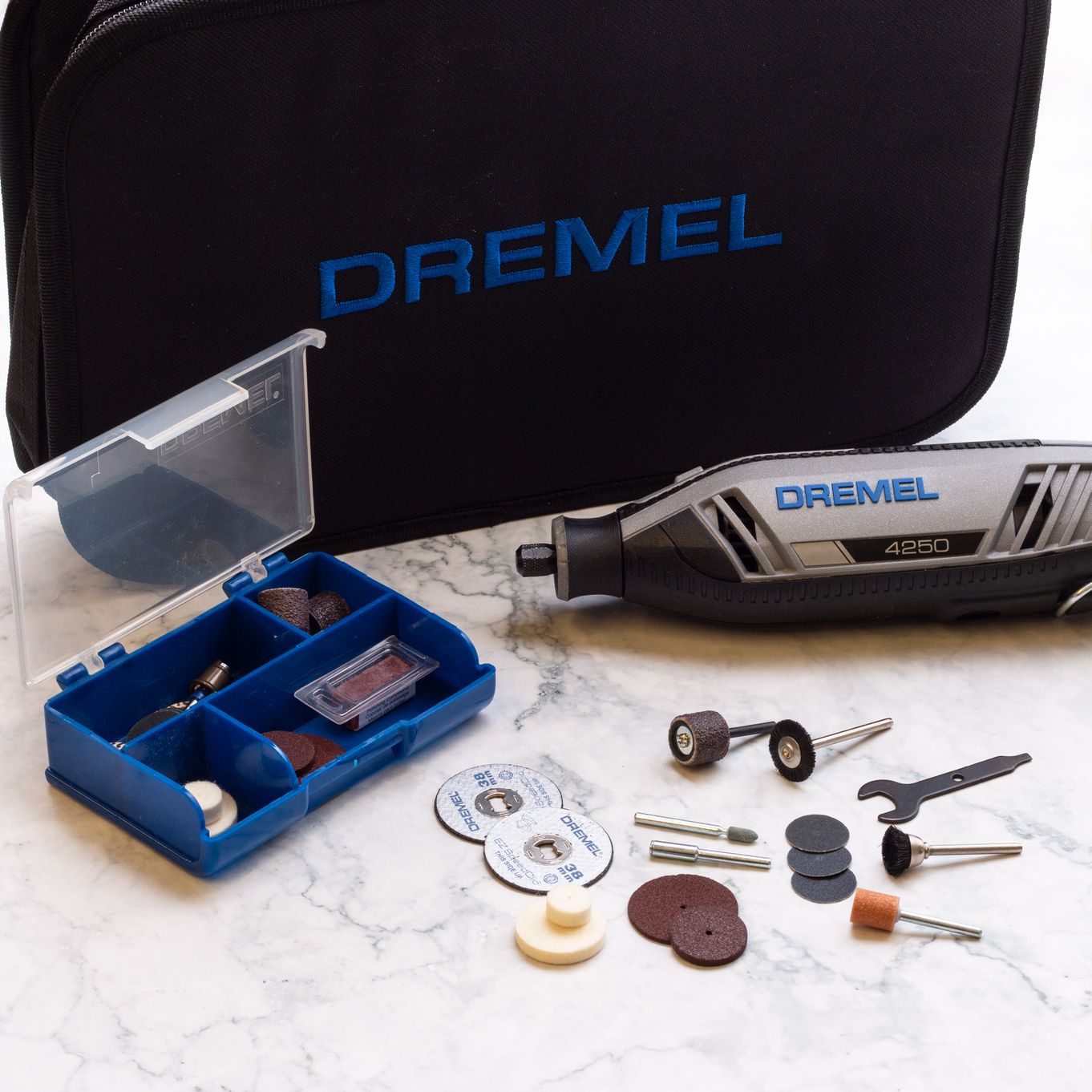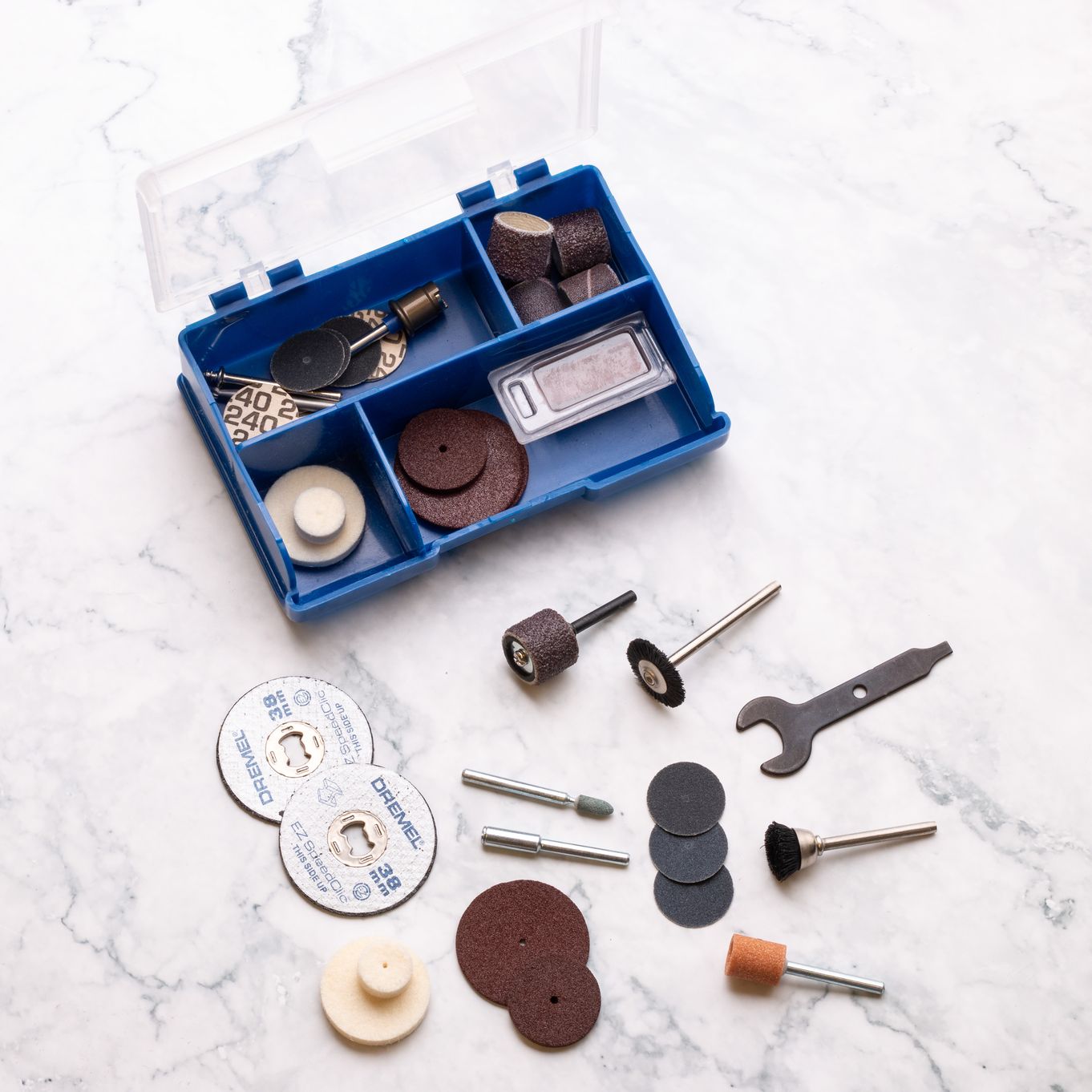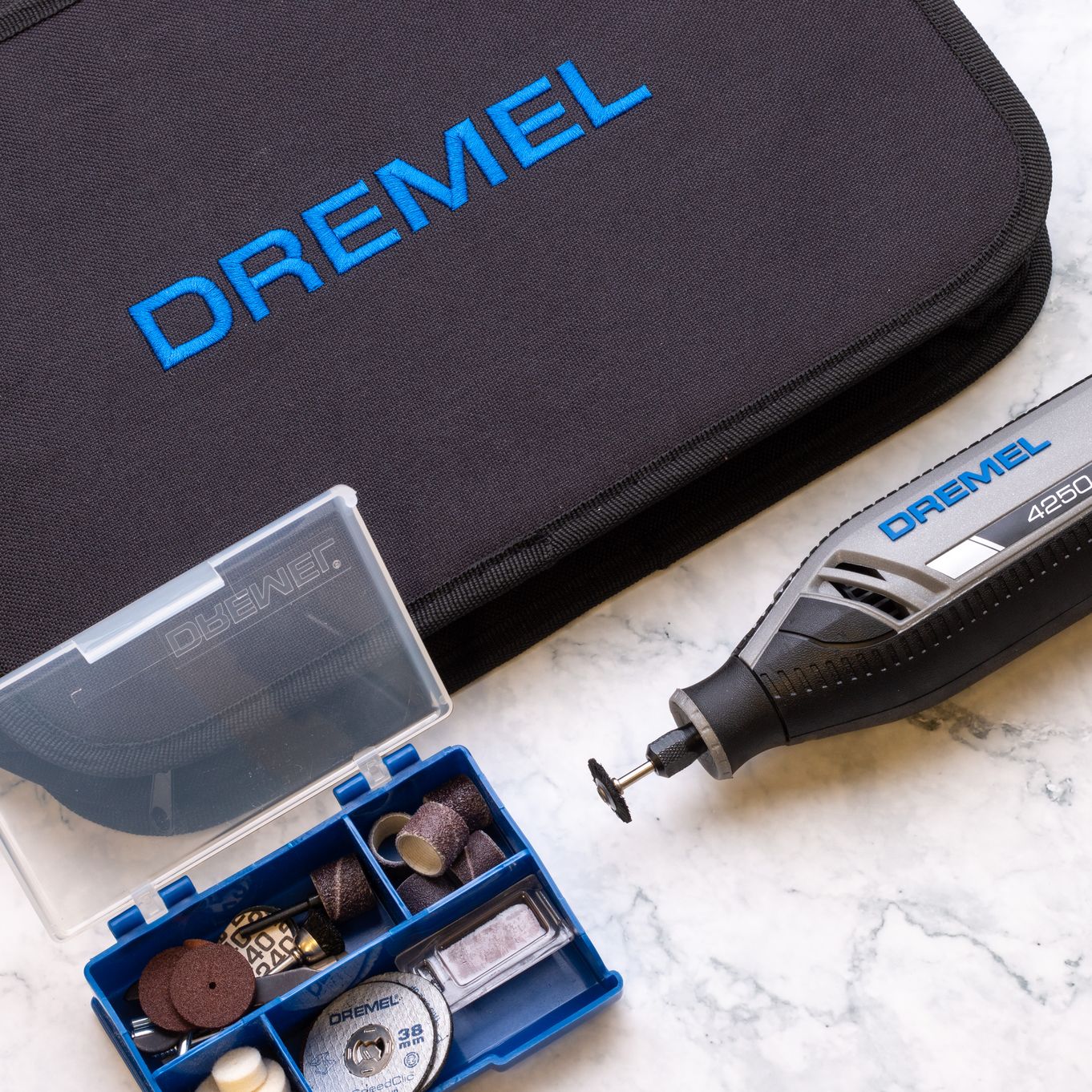 If you are serious about making jewellery, the Dremel 4250 Multi Tool is one tool you simply can't do without. It's one of the most universal tools on the market, this is an excellent, high quality and robust tool, ideal for both hobbyists and dedicated jewellery makers - at a very affordable price.
The multi tool enables precise, detailed work. Despite its small size it is surprisingly powerful and offers numerous possibilities due to the many accessories enabling detailed sanding, carving, cutting, grinding, cleaning and polishing.
We offer a wide range of accessories for use with the Dremel Multi Tool for more detailed jewellery use, including silicon polishers in a wheel, knife-edge and cylinder shapes, polishing mops, and a wide variety of burrs.
For our range of multi tool accessories to fit the Dremel 4250 you will need to purchase the multi chuck (C161).
Variable speed: 5.000 - 35.000 RPM: more comfortable and better control when handling
175W motor: for optimal performance
Collet capacity 2.65mm to 3.2mm
Soft grip: for reduced vibration and a better handling
Includes:
35 genuine Dremel accessories including EZ SpeedClic
Collet lock: for assisting accessory changes
Innovative EZ Twist Nose Cap: no wrench required for changing accessories
Integrated hang hook: for hanging the tool on the Tool holder or near the project
Collet capacity: 2.65mm to 3.5mm
Product code: C120