Meet The Jeweller Behind Hazey Designs
Today we're chatting to Hazel, the jeweller behind Hazey Designs! Working from her home studio in Aberdeenshire, Hazel focuses on mixed metals and gemstone beads to create unique and beautiful designs.
We find out about how being approached by Not On The High Street, gave Hazel the push she needed to work on her handmade business full time! Not only do we hear how Hazel discovered the wonderful world of jewellery making, we learn all about Hazel's top photography tips and find out why briolettes are her go-to bead.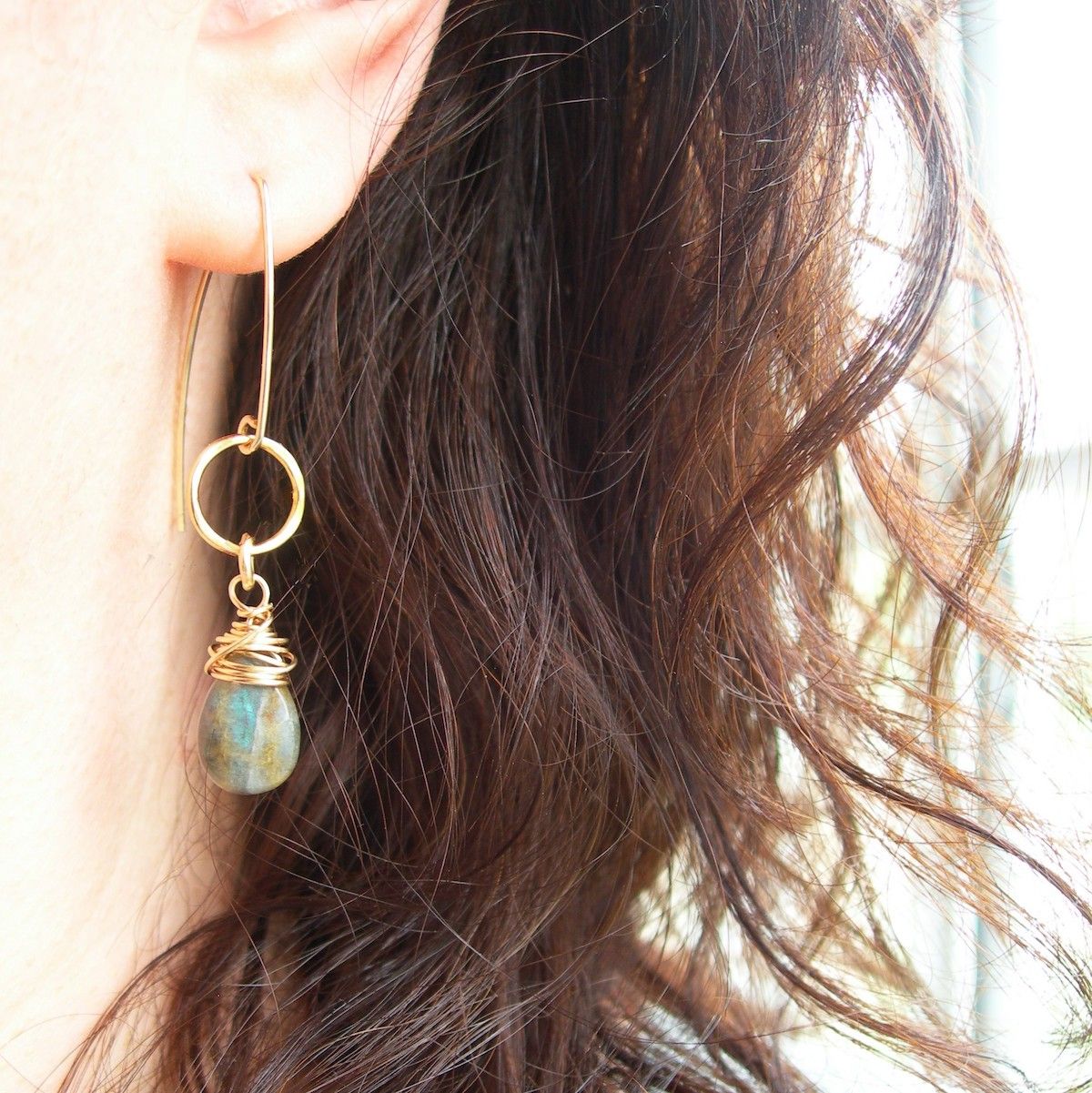 Hi Hazel, tell us how you discovered jewellery making?
It was a gradual process. I've always been creative and knew from an early age that I wanted to go to Art School.
I enrolled on a college course in order to spend a year creating a suitable art portfolio for applying with. As part of the course, I spent time experimenting with both wire and metal work and I achieved a place at Gray's School of Art in Aberdeen the following year.
During my time at university, I specialised in textile design as I enjoyed creating textures by incorporating different wires with natural fabrics through weaving and through hand felting.
After graduation, I began working on a much smaller scale creating affordable framed textile art and jewellery. My work naturally evolved towards focusing solely on jewellery as time went by.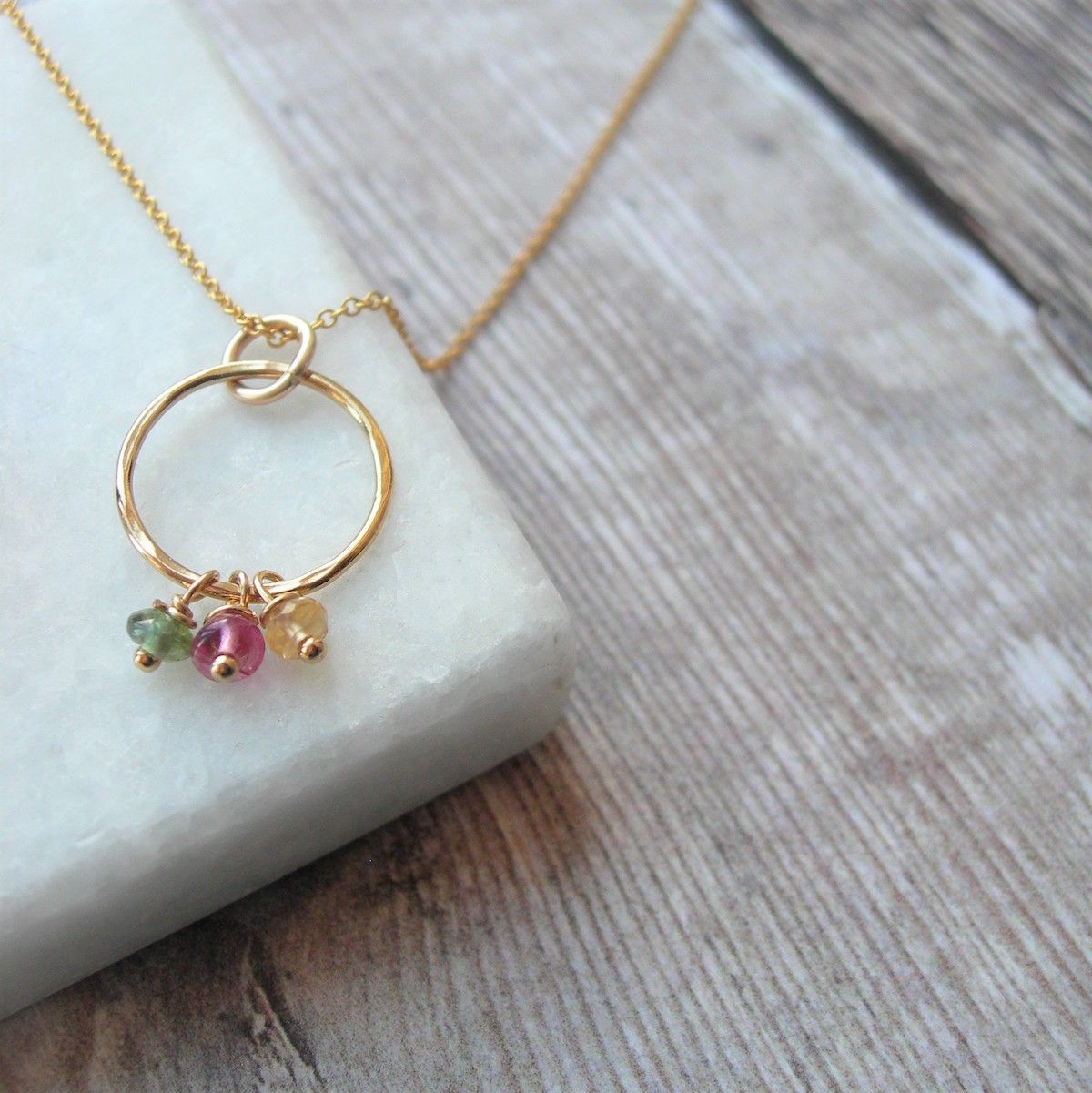 How would you describe your jewellery?
I like to create delicate, textured jewellery that is both easy to wear and affordable. My pieces incorporate mixed metals of sterling and fine silver with filled gold and accents of colour from natural gemstones.
What gave you the push to start your own handmade business selling your designs?
After graduating from university, I was working part time on my textile art and jewellery whilst also working in a small art gallery/shop. My friend was setting up websites so I had a website created from a very early stage that I could sell through. It was from there that I was approached by Not On The High Street to sell through their online platform.
It was in their first year or so of launching and as their website grew in popularity, so did my exposure to a much wider customer base. It motivated me to focus purely on my jewellery range and created the foundations for my business as it is today. It was absolutely the push I needed to work on it full time.
What's on your wish list right now?
I'm always looking for new gemstones to add to my collection. I'd like some larger sizes of rainbow moonstone to create pendants with. I tend to use smaller pieces as highlights in my designs, but I'd like to have a real focal point.
I prefer to work with smooth gemstones in general as I really enjoy the contrast that they have when paired with metal that had been textured. I like to use different types of jeweller hammers to achieve texture and then to have the smooth or polished gemstone create extra detail to the finished piece.
Tell us about your home studio and how you make it your own?
I have a lovely creative studio space in my home in Aberdeenshire. My workbench is surrounded by shelves filled with pots of colourful gemstones and pearls that I've collected over the years. I use mood boards on the studio walls as visual inspiration and update them frequently.
It can be hard to keep yourself motivated when you work alone so my surroundings have to inspire me. Half of my studio space is for making and being creative and the other side is for doing website work and gift wrapping. An organised side and a creative side!
Where do you find inspiration for your next make?
I carry a sketchbook with me and am always jotting down ideas or colours that I find interesting. Inspiration can come from anywhere so I like to have my sketchbook or I use my camera phone to capture unusual shapes or textures that I see in nature.
In my studio, my gemstones are stored in clear stacking pots so that I can see at a glance what colours or textures might go well together. I use this as a starting point and through my sketches, I see where my imagination takes me.
What's one technique you would love to learn?
I'd really like to get better and stone setting. I have such a beautiful range of cabochons that I've collected over time and they are calling out to be set in silver. That's my next project!
What's your favourite shape bead to work with?
I really enjoy working with briolettes. Wire wrapping the beautiful teardrop shapes in soft silver or gold wire is quite therapeutic and the finished result is always so attractive. The faceted cut of some gemstone briolettes can really highlight the natural beauty. Labradorite is a stunning example with its blue flashes or the gold pyrite glimmers within lapis lazuli.
Favourite gemstone combination and why?
I grew up living by the sea and am always drawn to gemstones in sea tones such as larimar, aquamarine and amazonite. I like the combination of amazonite and peridot together as its vibrant yet also quite soothing.
I also enjoy contrasting warm and cold colours together as they aren't always obvious choices. Ruby or rose quartz matched with aquamarine creates an attractive pairing. The natural tones within watermelon tourmaline show how beautiful opposing shades are when they occur naturally.
We love your photography, what's your secret?
Thank you! I work hard to achieve interesting photographs of my jewellery which allow the beauty of the gemstones to really shine through. I always use natural daylight, but not direct sun as you don't want shadow. Getting the right angle is important and can be trial and error. Photoboards can really help with adding different backgrounds and add interest. There are so many good ones available online nowadays.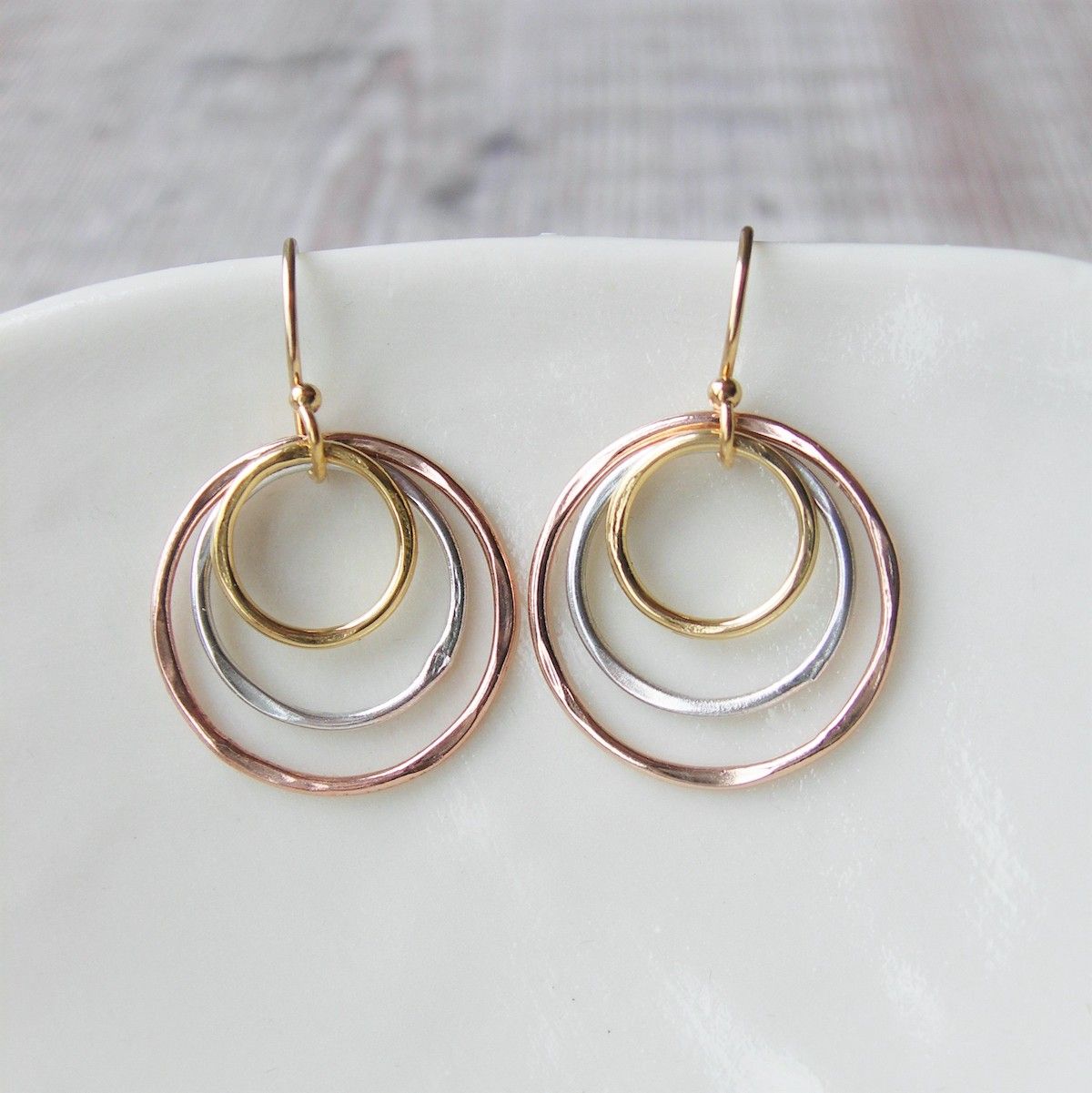 What's one tip you would give an aspiring jeweller?
Experiment! You'll find your own style through experimenting but don't feel stuck to it as it will naturally evolve over time and you should let it.
Eventually you'll find that you have a recognisable style that is personal to you and that will become your brand.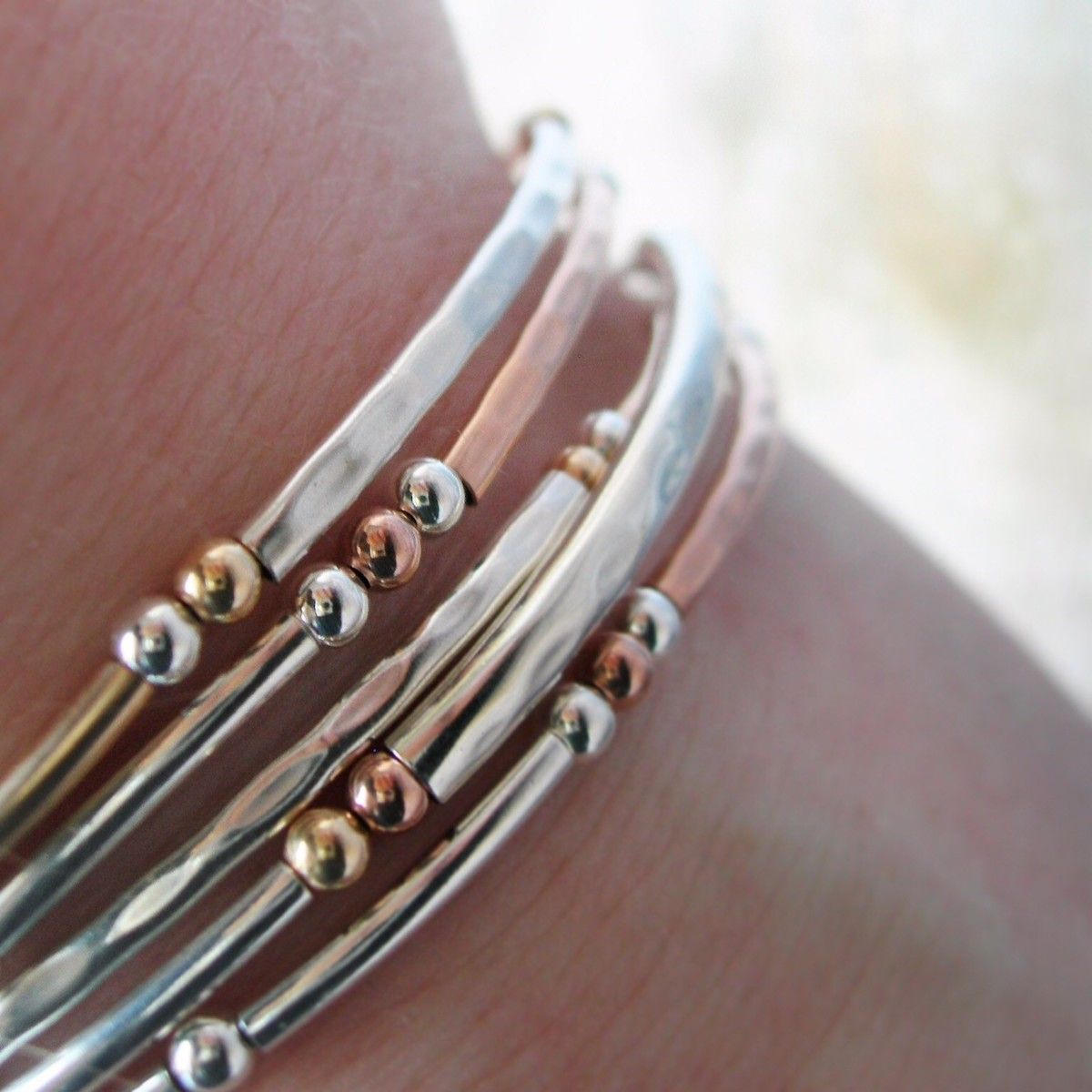 What's your most popular design and why do you think that is?
Either my mixed metal skinny bracelets which can be stacked together for a chunkier look or my mixed metal circle earrings. Both are incredibly popular and have been for a couple of years now. The trio of yellow, rose gold and silver tones create a striking look when worn at the same time and it seems to be a popular style at the moment. The earrings are lovely and light to wear on the ear despite having the three metals and I always get such positive feedback from customers who have received them as gifts.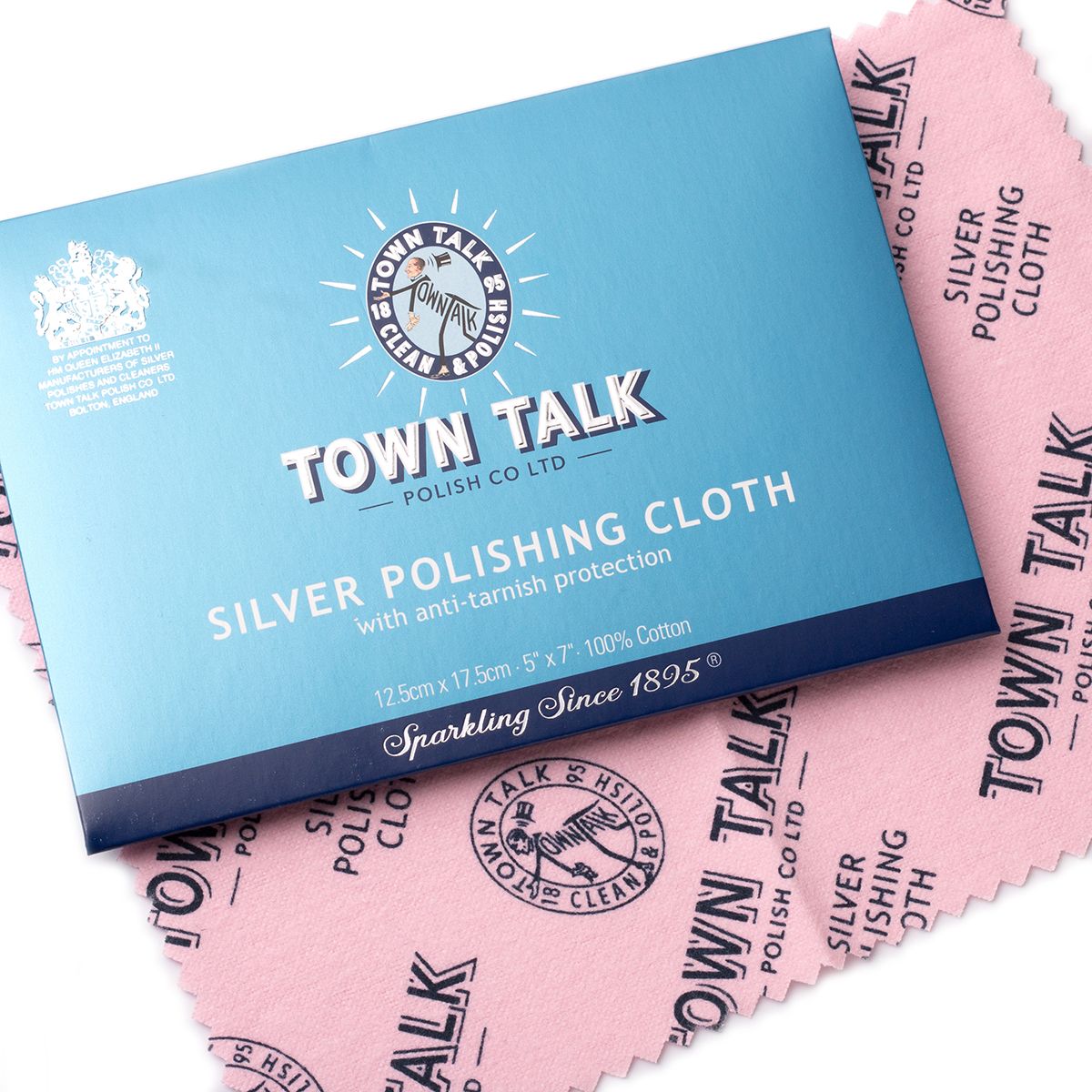 "I love them for giving my jewellery a final polish before I gift wrap them."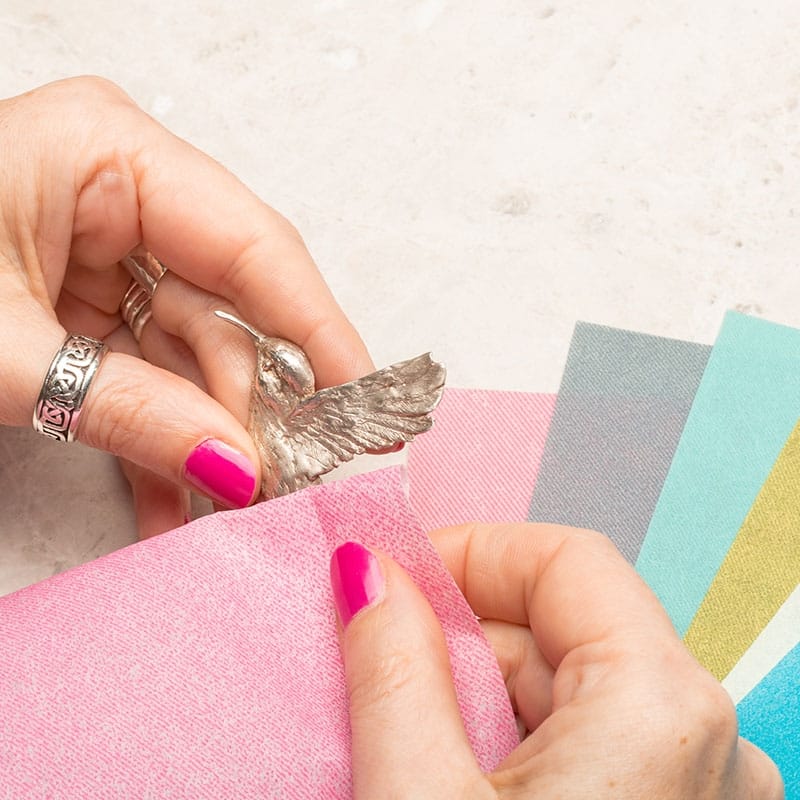 "These are great for using with silver art clay as they are really gentle yet bring the silver up to the most beautiful shine. I always like to have these to hand."