Wax Carving, Metal Clay & Coastal Designs With Rockpool Jewellery
Today we're chatting with jeweller Jo, the founder of Rockpool Jewellery all about her coastal inspired designs. Jo fell in love with jewellery making after experimenting with metal clay and has since developed her skills and never stopped being creative with her designs. Since then she has created designs using a wax carving technique as well as building upon her beading and stone setting skills. We hear all about Jo's collections, favourite gems as well as how she connects with the jewellery making community to continue to perfect her craft.
Don't miss it...
Alongside this interview, we are also thrilled to be able to share with you Jo's guest article on creating a wax carved granulated ring! Giving you a taste of what to expect from these ancient jewellery making techniques.
"I love the idea of all the hidden stories beneath the waves and that inspires me to want to create my own ocean treasures..."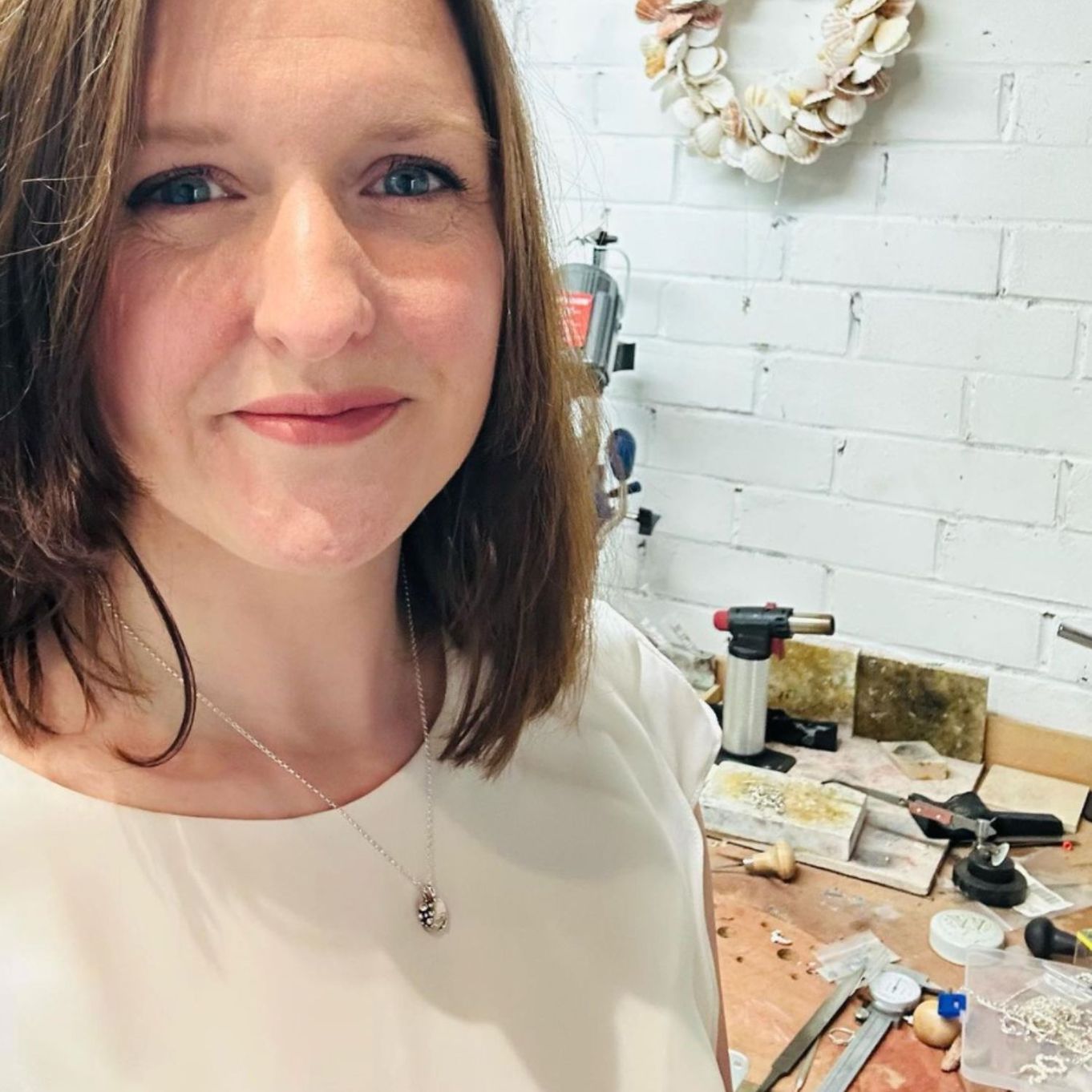 Tell us the inspiration behind your business name Rockpool Jewellery
I live by the coast so I wanted a name for my jewellery brand that reflected my love of the place where I live. I remember exploring the rockpools at the lighthouse when I was a child and finding things in them was like finding treasure! I thought that translated well to jewellery so Rockpool jewellery it was!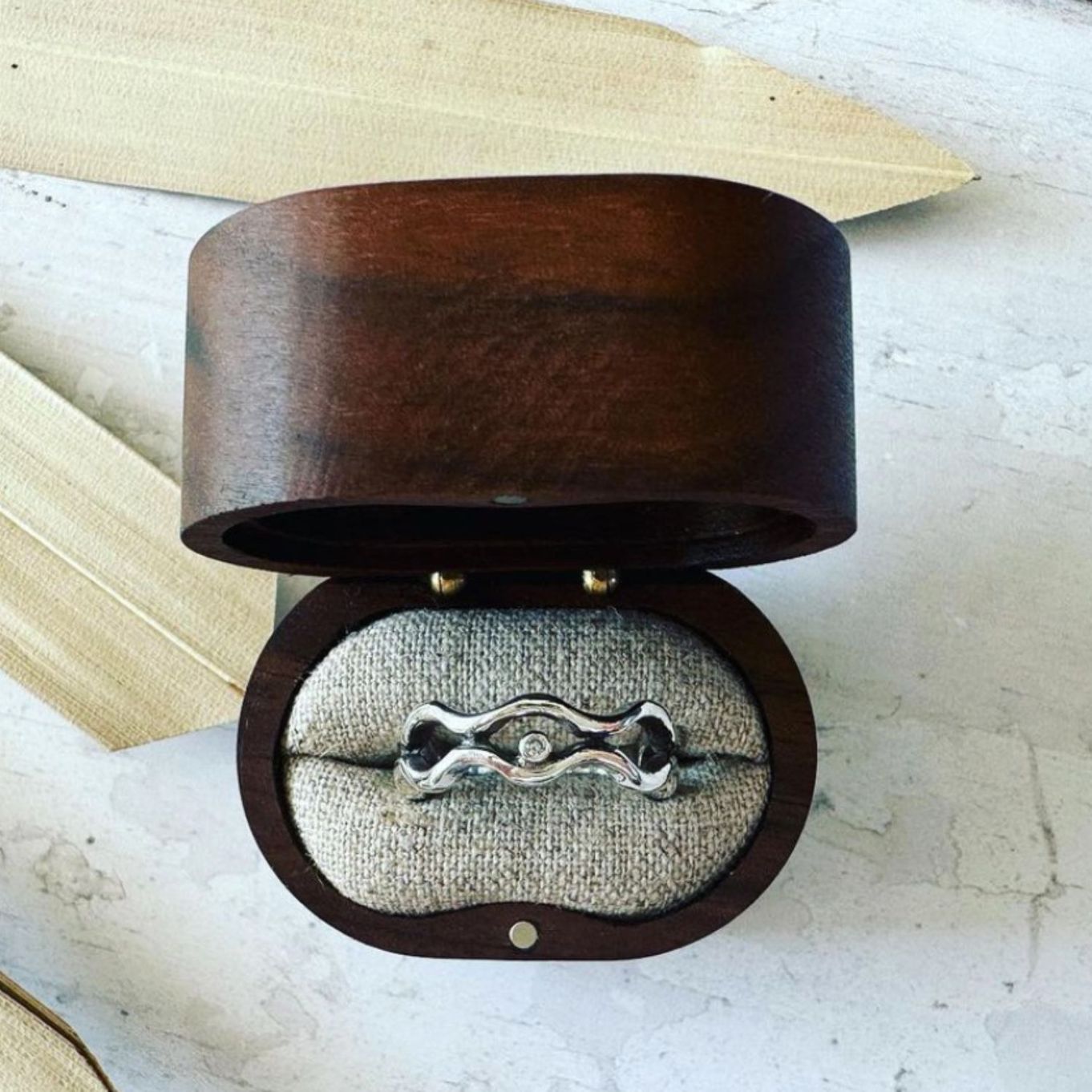 What's your favourite thing about the coastline and why do you find it inspiring?
I find being by the sea, on the beach, at the coast in general very relaxing. I started surfing a few years ago and this has added to my love of the sea, there is something so calming about being in the water and I also like the idea of all the stories that the sea holds and the treasures beneath the waves. I love the idea of all the hidden stories beneath the waves and that inspires me to want to create my own ocean treasures for someone to discover.
"I love the granulation and 'barnacles' that I can add to my designs using wax..."
Tell us about your designs using the ancient art of lost wax carving
Wax carving is a relatively new thing for me. I have only been using wax for about a year. Like metal clay, I find the wax a very flexible medium to work with and it has allowed me to create designs that otherwise I don't think I would have created. I love the granulation and 'barnacles' that I can add to my designs using wax – granulation can also be done in metal but its something I never quite got right when I have tried it straight into metal before. I have experimented with casting stones in place with this technique which can create a lovely piece but most of the time I tend to add any gemstones after casting. Most of my designs created using wax will have granulation, barnacles and texture
You have kindly done a guest tutorial on a wax carved granulated ring, did you enjoy the project and what can people expect from the tutorial?
I loved doing the tutorial! I love to be able to share what I do with others so I really enjoyed putting this together. I hope the tutorial shows how you can make a really effective piece of jewellery using wax and also shows the possibilities of what you can create with it. If anyone hasn't tried wax carving before I hope it gives them some inspiration to give it a go to see what they can create and provides them with some information about the process and tools needed to get started.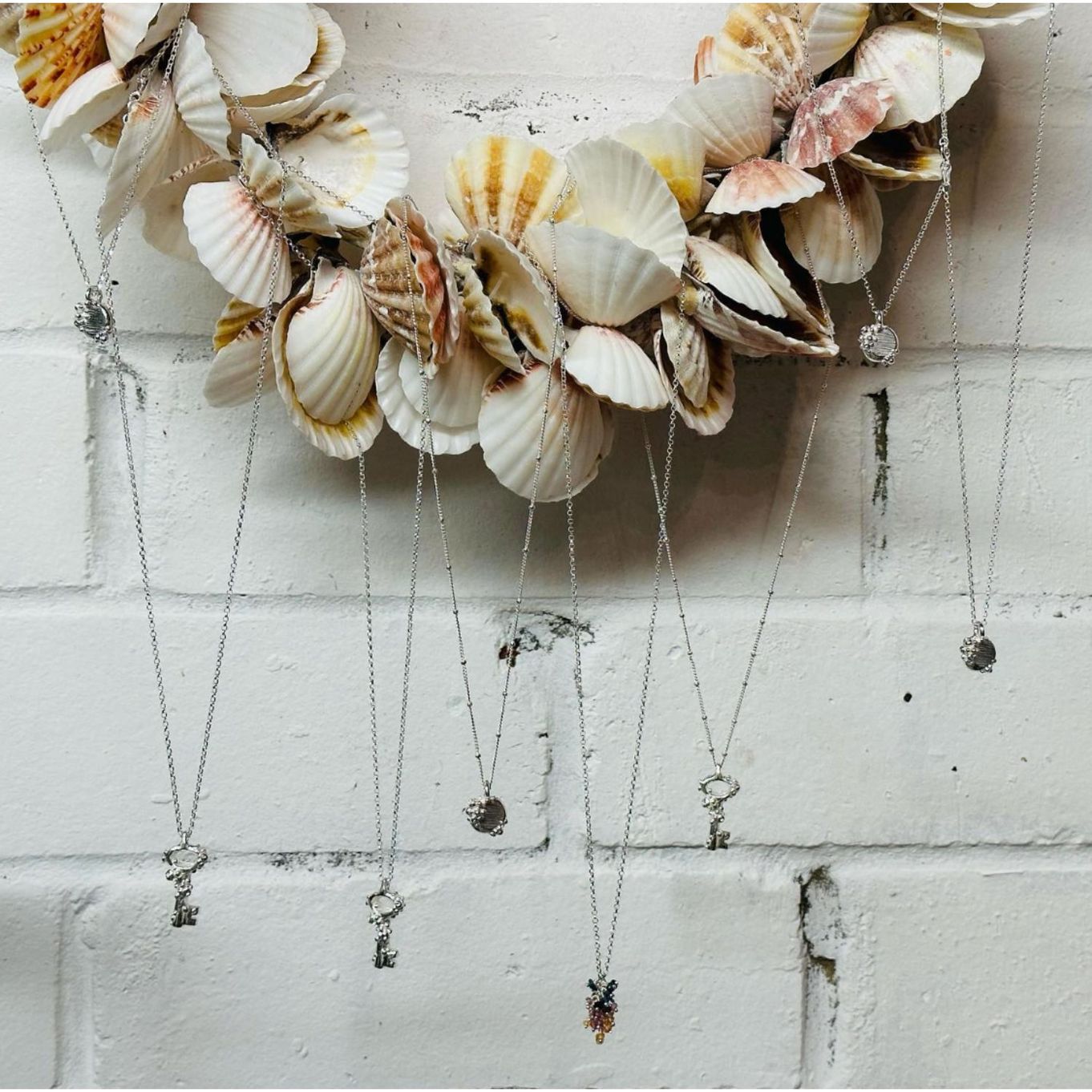 What gave you the push to turn your passion into a business?
The jewellery making started out as a hobby and I tried to make it a business a few years ago, I had more success teaching metal clay beginner workshops than I did selling my jewellery designs at that time. After COVID and with changes to my personal life (an energetic little person now running around), teaching just wasn't the option for me anymore. I decided to have another go at selling my designs but also to change my approach and produce cohesive collections. I was lucky enough to meet Martha from Salt & Co. via Instagram and I went to see her when she opened her shop just to say congratulations as she is not far from where I live. From chatting with Martha she gave me a great opportunity to sell my pieces via her shop in her guest artist cabinet and she also sells some of my pieces on her website. It felt like it was just meant to be and I started selling with Salt & Co in April this year. Our styles of jewellery compliment each other and its great to have jewellery making friend to talk all things jewellery to!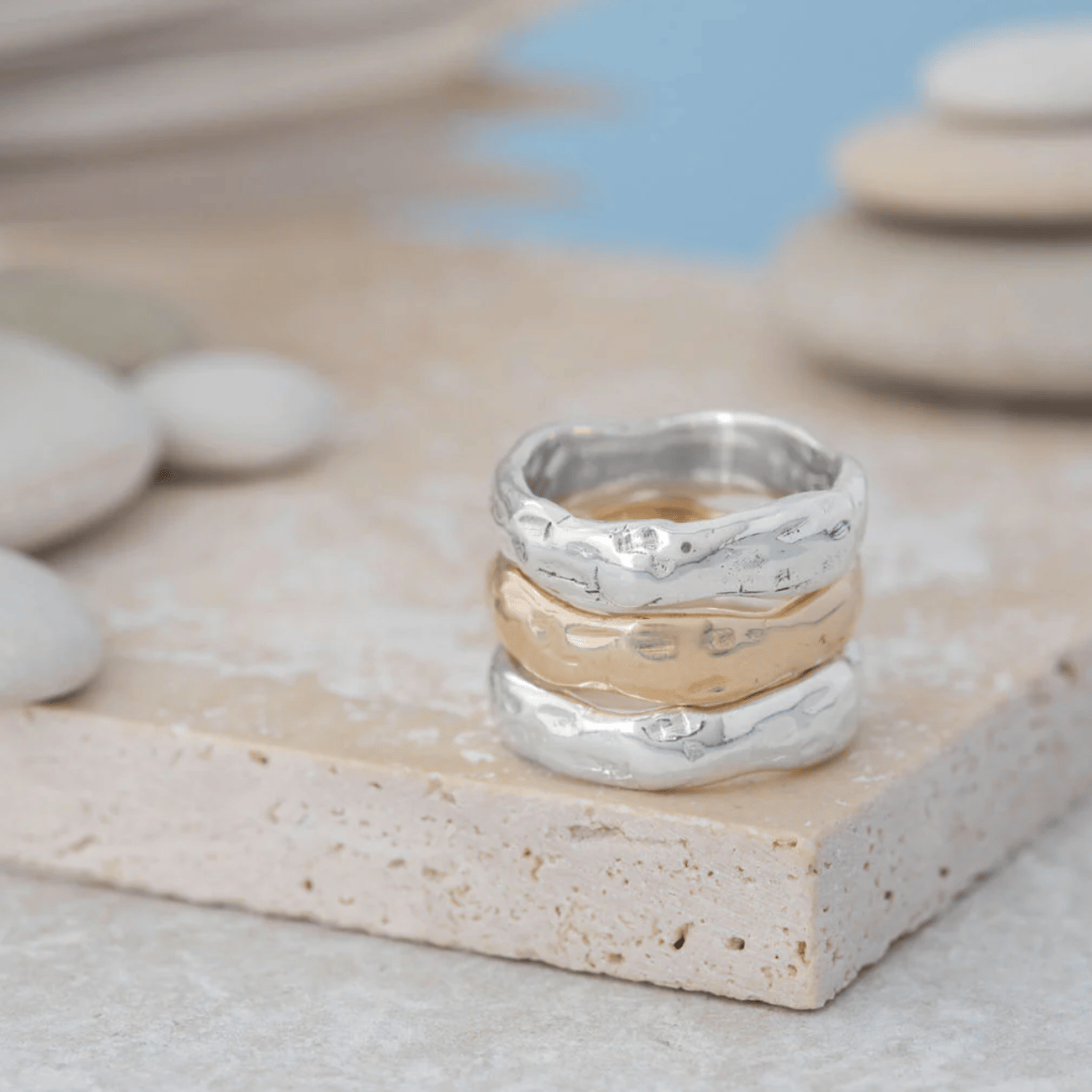 Tell us the inspiration and design process behind your gorgeous sandbank rings
The sandbank ring came to be after I went for a paddle practice session with my local womens surf group, Yonder. The sea had been completely flat for a few weeks in the summer, I was just getting back into surfing after having my little one so a paddle practice session seemed like a good idea to get my fitness levels back. We were all taking a little break – paddling is hard work when youre doing it constantly! – and I was sitting on my board chatting with the other girls and I noticed I could see right down to the sea floor, we were further out than I normally go with it being so calm and the patterns on the sand below were so beautiful with the ripples from us causing the light to dance across them. That inspired me to make the sandbank ring, something with an organic design, tactile and with a lovely light reflecting surface. I have a gold version that I treated myself to when I first produced the design and I remember that afternoon every time I wear it!
What are your favourite gems to use in your jewellery designs?
My favourite gems to use have to be sapphires – closely followed by diamonds and pearls! I love that with sapphires there are so many different colours that you can get, for example, in the blue, you can get an amazing range of different blue tones and I have used this in my ombre gemstone designs. What I also love is that there is such an amazing range of colours of sapphire, from blue, green to pink and orange. They are the perfect stones to help my jewellery tell its story!
"Metal clay is what got me addicted to jewellery making..."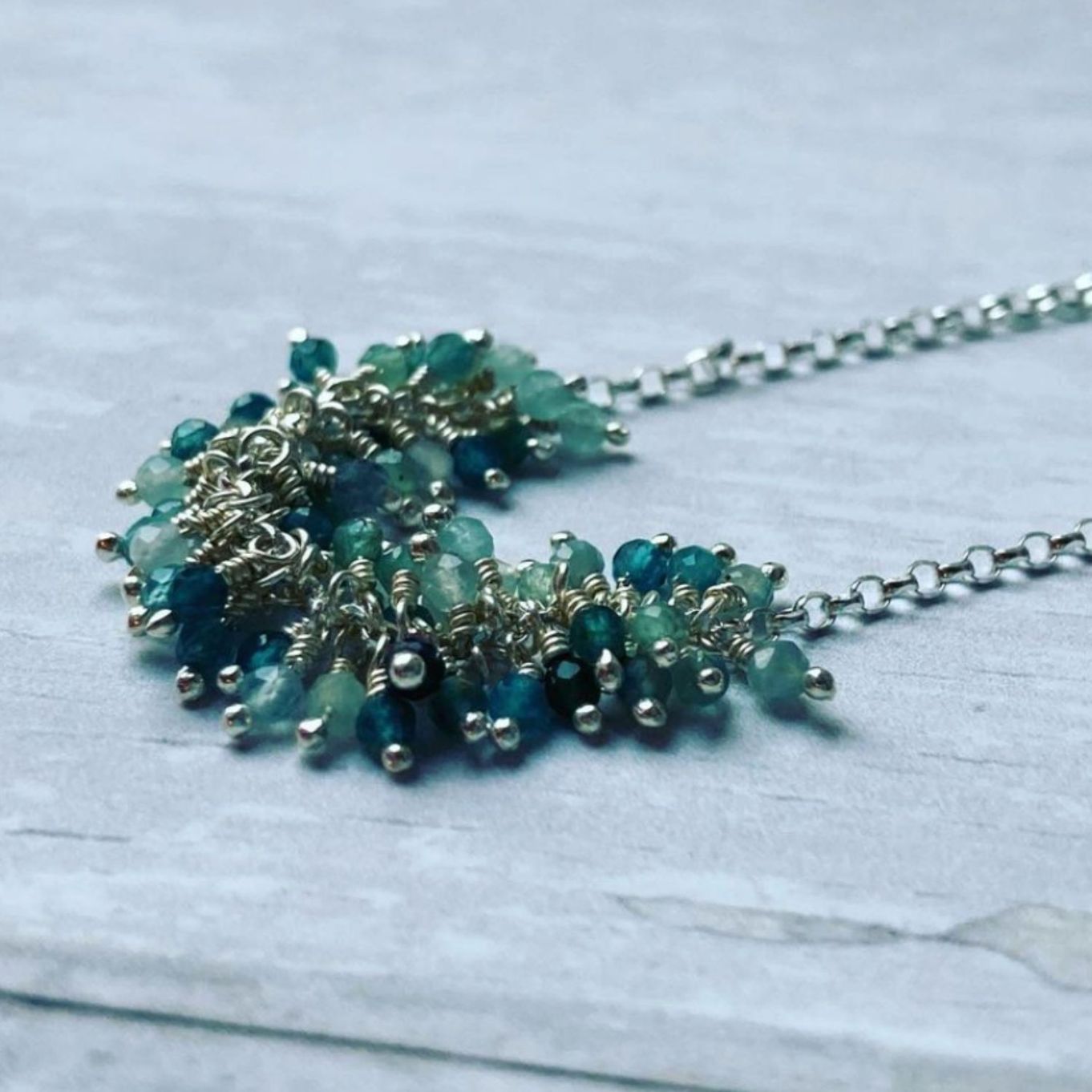 We love your use of gemstone beads, tell us about your favourite techniques to use with them
I love using gemstone beads to create my cluster jewellery by wire wrapping the beads. It created pieces with a lovely fluid movement and texture that are nice and light to wear. The colour combinations and choice of stones can change the look of the design so effectively.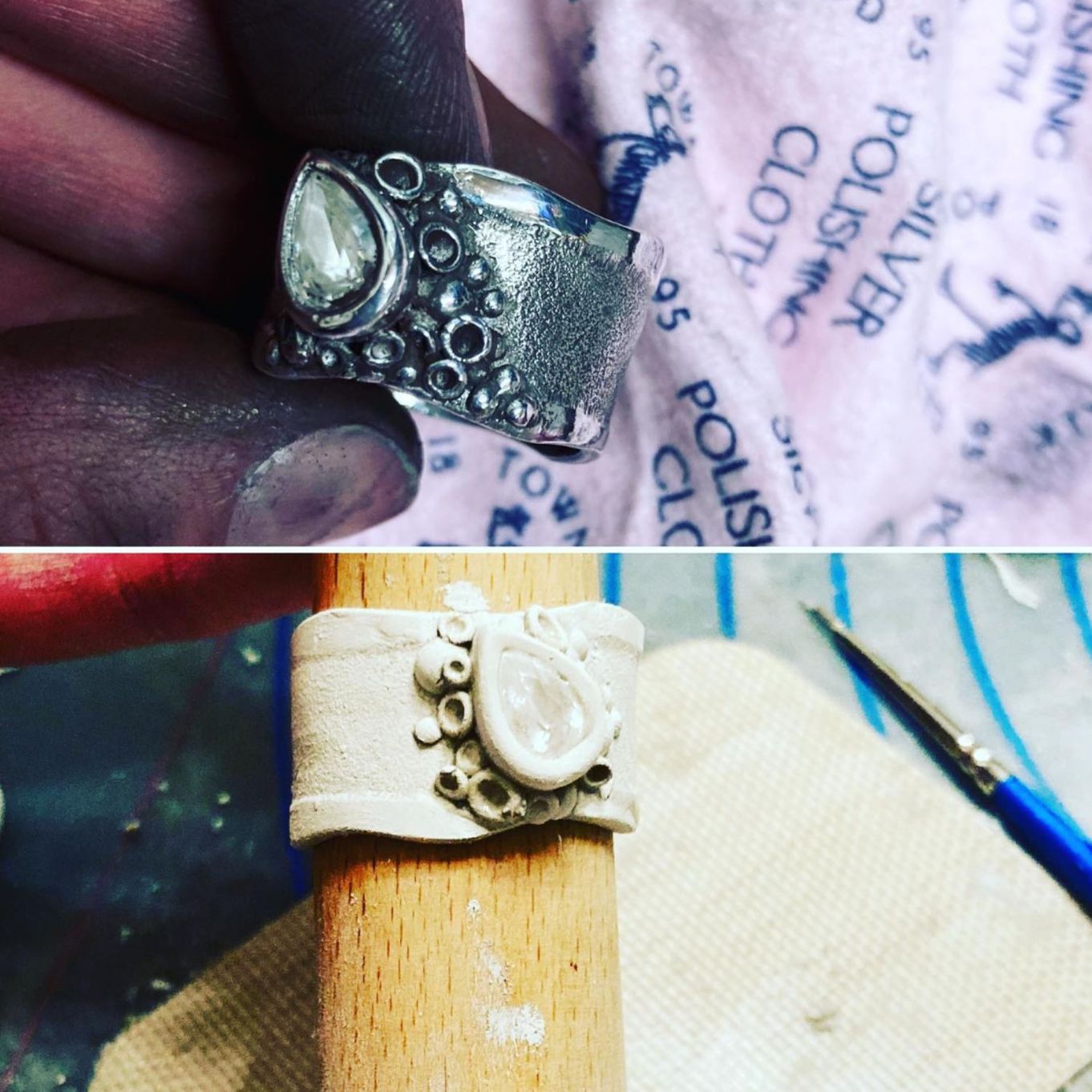 What's your favourite thing about using metal clay?
Metal clay is what got me addicted to jewellery making! There are lots of things I love about it but the main one has to be the flexibility it gives to design. I have used it in designs to make items that I wouldn't have been able to make using other methods. The second thing I love about it is that you don't need lots of very expensive tools to be able to make a beautiful piece of jewellery with it. I've used natural items like shells, flowers, to make moulds and wallpapers for textures when I started out.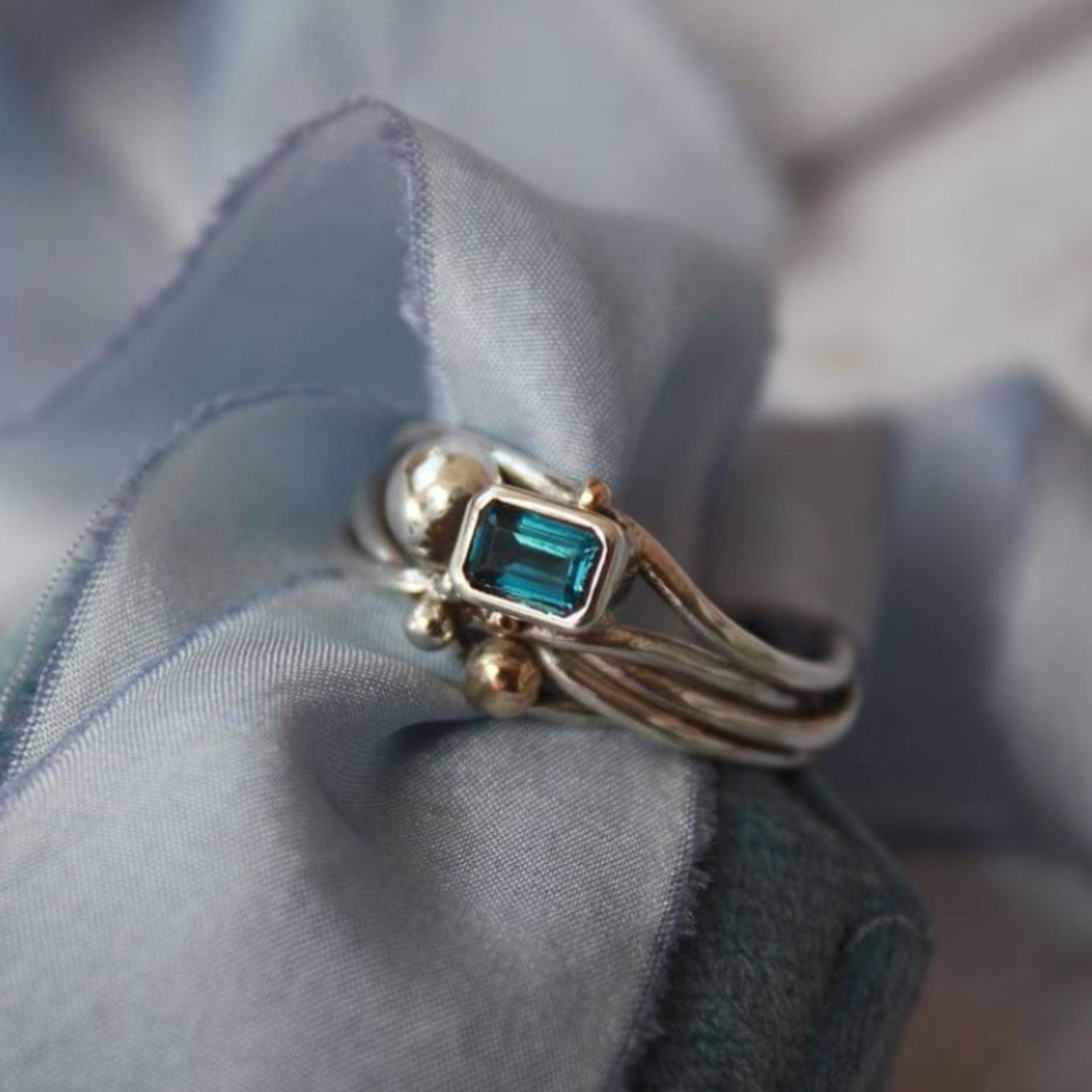 What's your favourite metal to work with and why?
I love yellow gold. I don't get to work with it enough but I love the rich colour and style of it. But saying that, metal clay (fine silver) will always be my first love, it's what got me hooked on jewellery making and I still use it for some of my designs.
What's a technique you'd love to master?
I would love to up my stone setting game and be able to grain set and so some more complicated stone settings.
What resources do you use to continue growing your skillset?
Most of the time I use books and tips from other makers on socials like Instagram but I have also been helped by some lovely fellow makers who have shared their experience to help me to learn new skills, Caitie from Dione Fine Jewellery has been a great inspiration and support throughout my jewellery journey and more recently Sophie from Anvil and Ivy and Dahna from Madame Mak Jewellery all the way in Australia who did a zoom class with me on wax carving. I recently went to do a workshop on delft clay casting with Emma Welsh in Yorkshire. I did my first jewellery class with Emma a number of years ago and she is a fabulous teacher and I plan on going back in future to work on refining some of my jewellery skills.
Learn more about the techniques Jo mentions in this interview with our book recommendations...
Discover metal clay tutorials