Meet The Beader Behind Dainty Rocks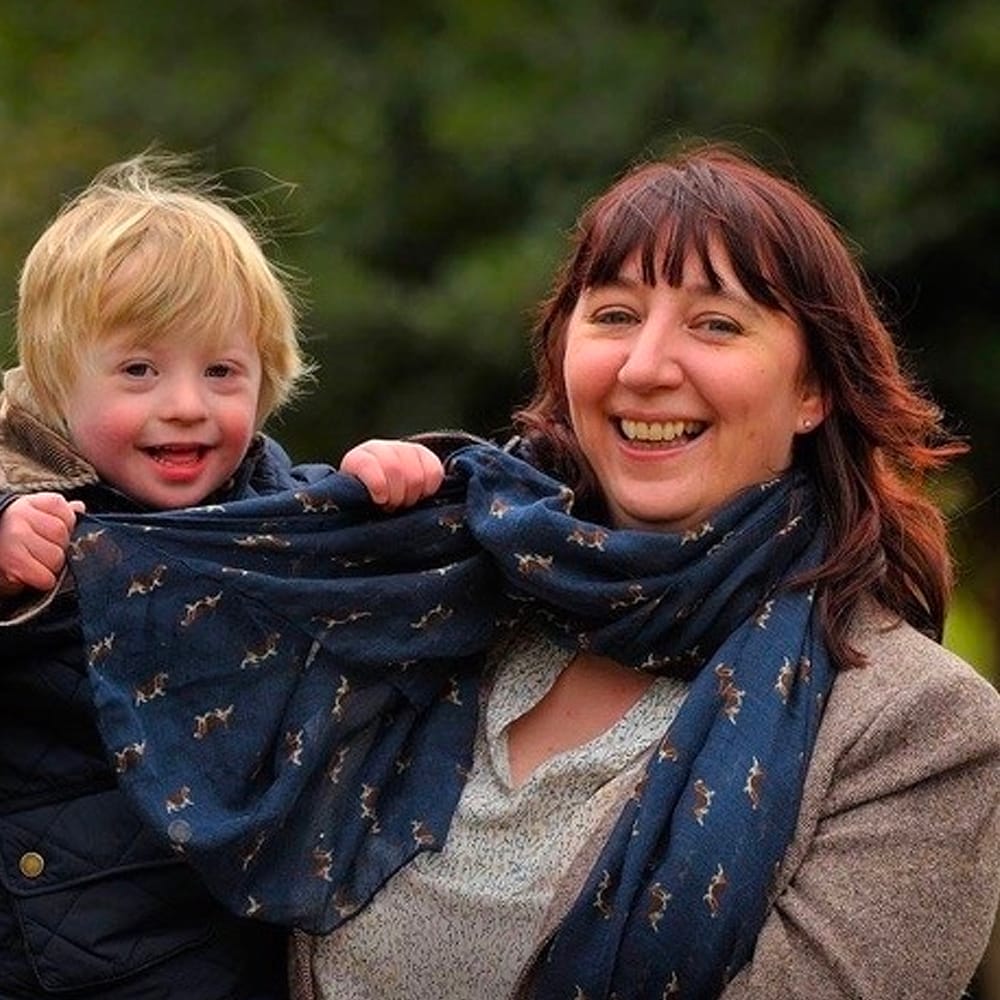 Today we're thrilled to chat to the talented jeweller that is Diane from Dainty Rocks
Diane creates the most beautiful gemstone jewellery and uses many of Kernowcraft's beads within her range of popular designs.
We chat to her all about her journey to starting a handmade jewellery business, how to learn new techniques, the challenges she faces and of course - her favourite Kernowcraft jewellery supplies!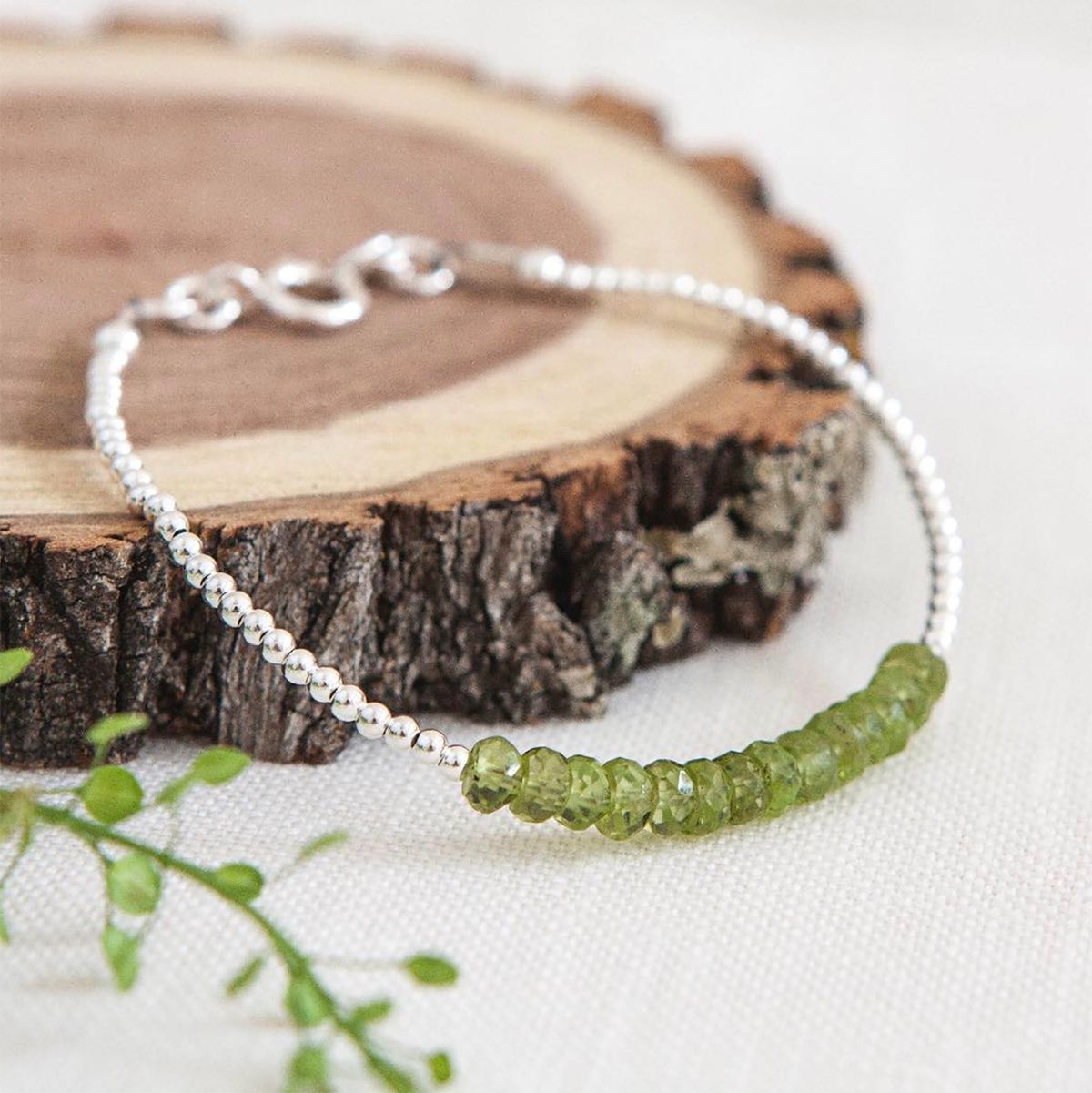 Hi Diane, how did you first discover jewellery making?
I was looking for a necklace for my wedding day and having such a 'busy' dress, I was looking for something quite specific, and couldn't find anything.
I was sneakily looking to see how the necklaces were made and trying to figure out if I could do it myself, I could and I did, the finished piece was beautiful to me at the time but a little shocking now I look back on how I finished it, let's say glue and hope held it in place… it started a great passion! No glue nowadays...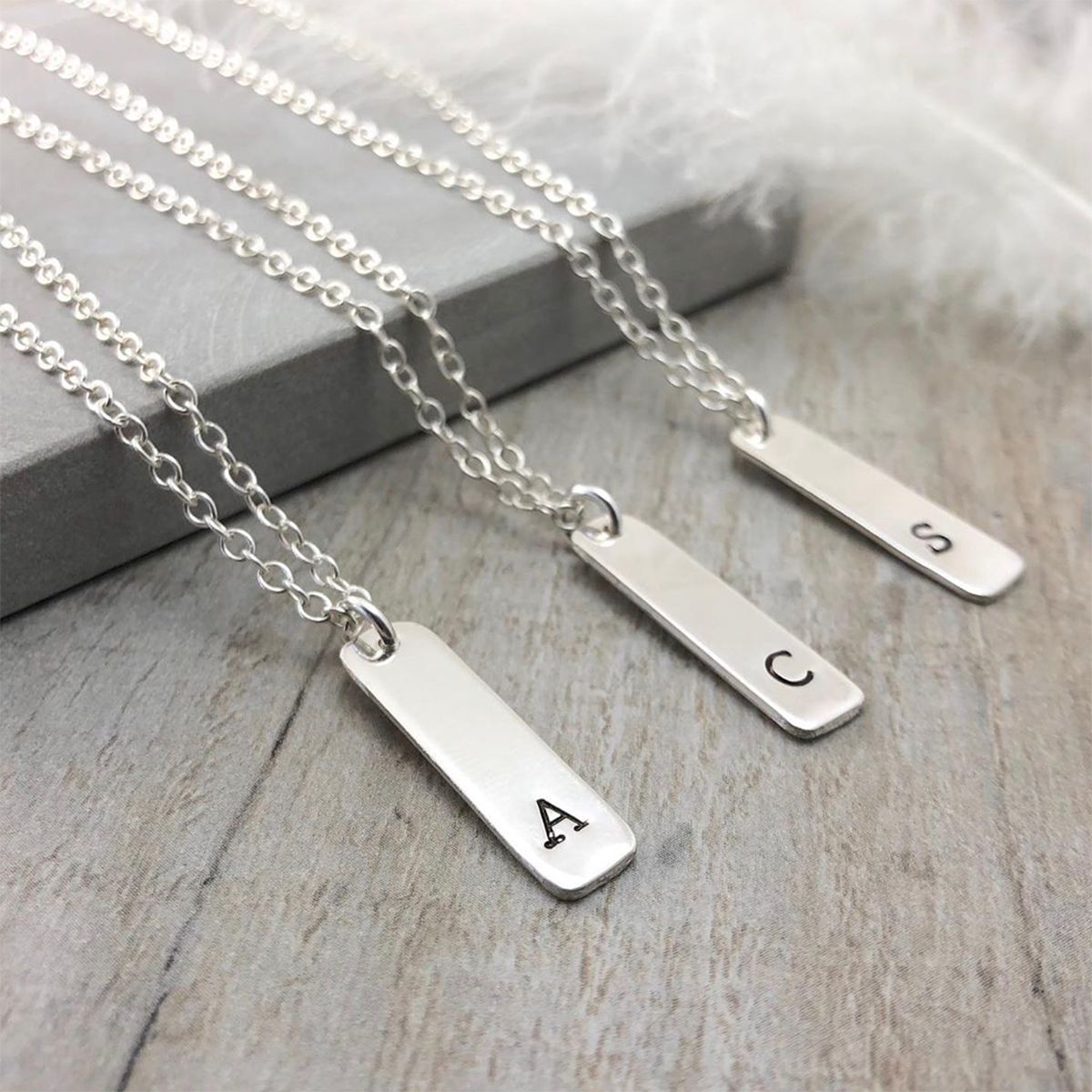 What has been your favourite way to learn new techniques?
YouTube or blogs/vlogs are a fabulous way of learning new things, however most is by trial and error and to keep trying.
You focus on beautiful birthstone jewellery, why do you think this is so popular?
Birthstone jewellery is so timeless and elegant. It will always be a popular gift to buy someone and most of us treasure our own birthstones as its personal to us.
What do you enjoy most about jewellery making?
Choosing the gemstones, a kid in a sweetie shop comes to mind.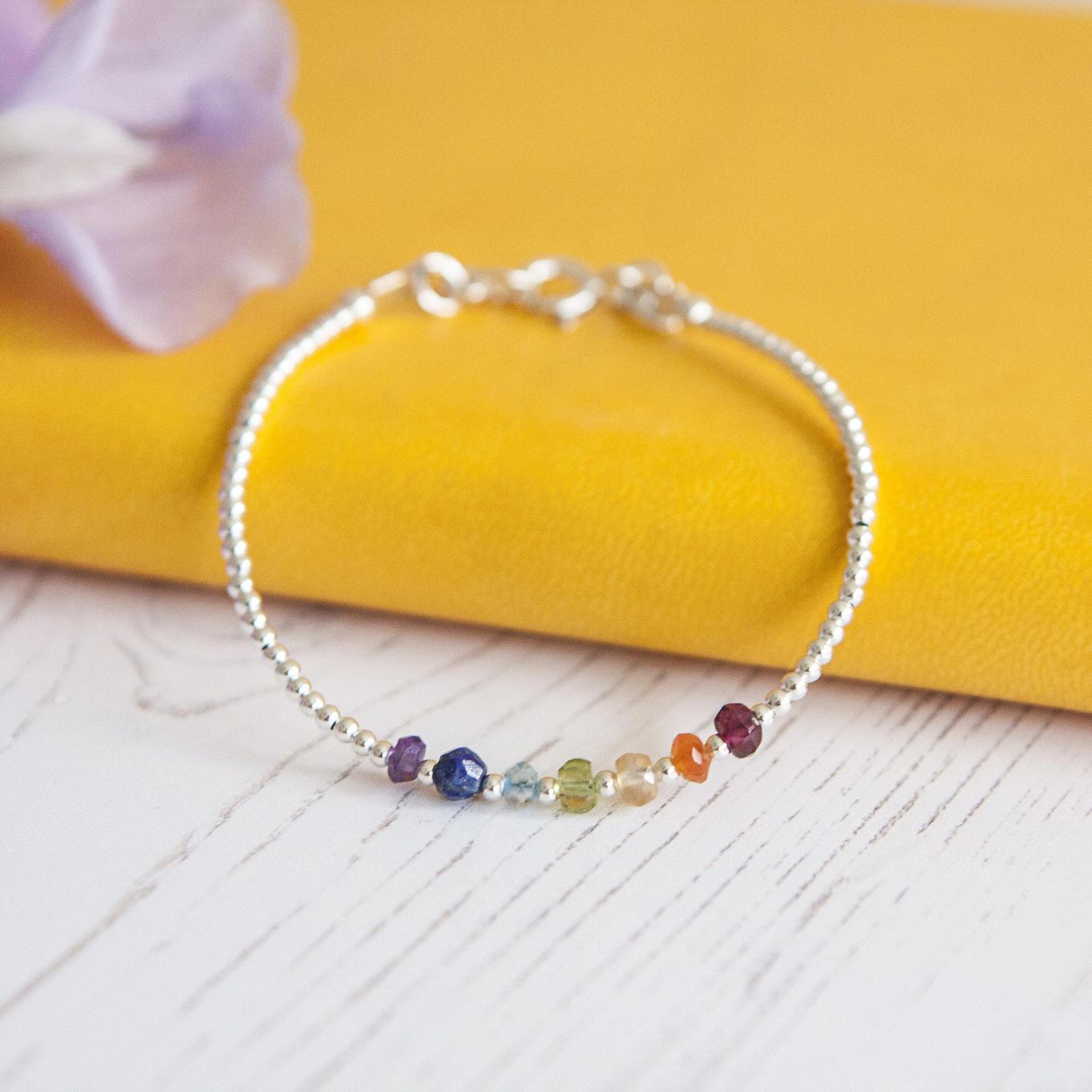 How would you describe your jewellery in 3 words?
Dainty, elegant, sentimental.
We love your Chakra range, tell us more about the inspiration behind these designs
This is my oldestjewellery line and still one of my best sellers. I was doing a yoga class at the time and getting into the chakras, so I made myself one to wear to 'help me balance'.
Even if you're not into chakra, the colours of the gemstones together are just divine and so eye catching.
Silver or gold?
Silver 200%!
What are your favourite materials to use when creating beaded jewellery?
The gemstones - so diverse, unique, meaningful and sparkly.
How do you make your workspace your own?
I find it's a relaxing place to be, no matter how busy I am in there, I need to walk out relaxed, I usually have a strong cup of tea, a diffuser running, an audible book on or some meditation/spa music. Alexa is my friend.
It's also a very tiny room, I am sure it's the smallest work room in England, so it has to stay very tidy.
What's one thing you always look for when seeking gemstones to use in your designs?
Transparency on treatments and something a little different, I have recently bought a couple of gemstone strands from Kernowcraft that I have not seen elsewhere, the turquoise tube beads and lapis beads. Love them both.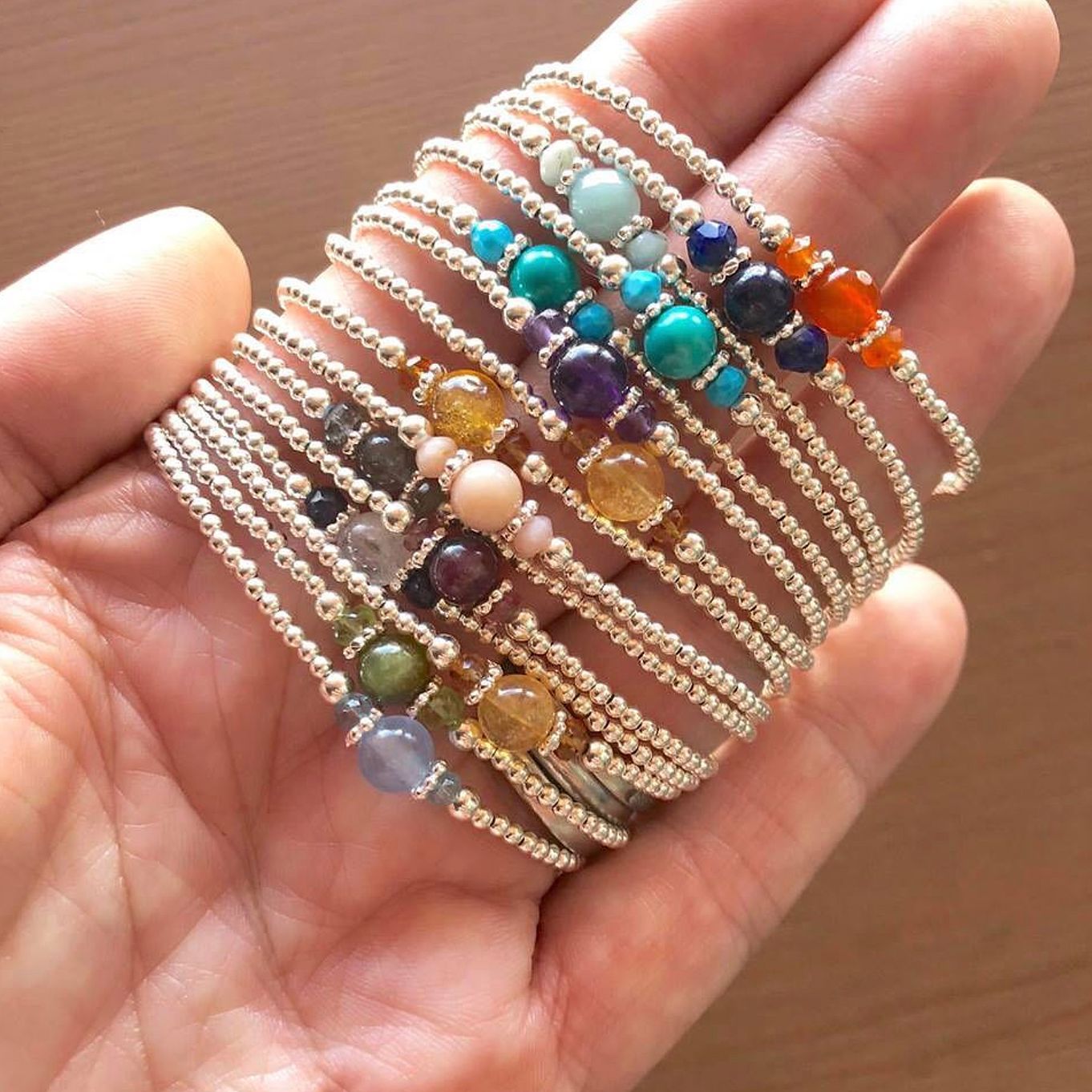 What has been your favourite commission and why?
There was one which stood out, someone bought a bracelet for their mum who was being treated for cancer, they asked for specific gemstones. The daughter now wears the bracelet in memory of her mum. Having lost my own mum to cancer, this one and all the others like it will always stick in my mind.
You have a beautiful website to sell your jewellery, how has this helped with your business?
I have always had a website and really love my current website supplier as the platform is so easy to use. It's enabled me to take orders direct and I now have a steady flow of orders coming in via this platform.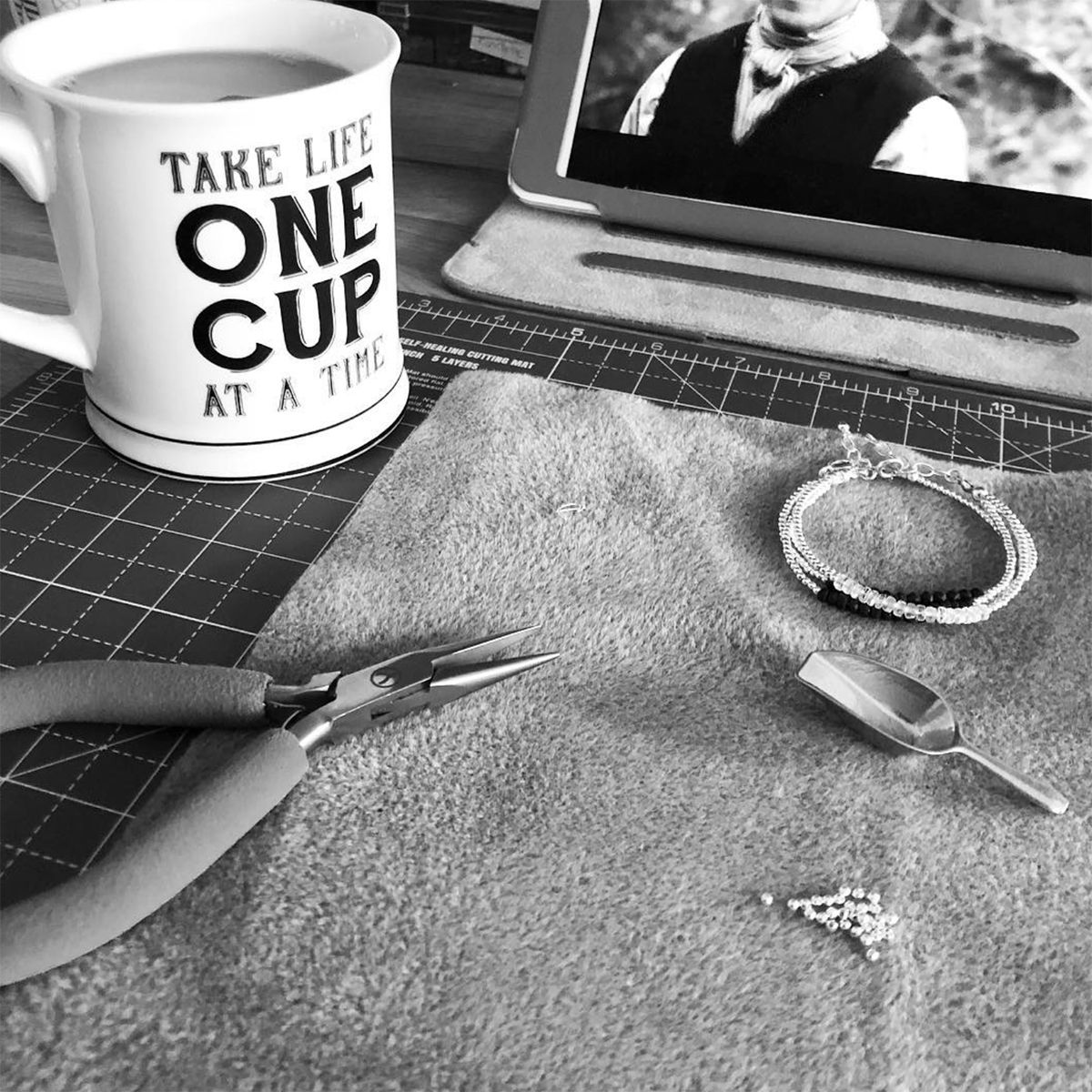 What is the most challenging part of running a handmade business?
Two things come to mind and I can't choose which one. Christmas orders, it's like working every waking moment for 6 weeks but I actually thrive on that; so its a good challenge!
And working from home, it's easy as I can be fairly flexible but it's difficult when you don't have people around you, I miss the banter between work mates and usually do have a whole work day 9-3, without saying a word, except to the cats.
What is your favourite design to make and why?
Without a doubt the Family Birthstone Bracelet, it's the most sentimental.
I have spent years sourcing the birthstones in a similar size and shape to enable me to make these as uniformed as possible, as gemstone strands are all so unique, its an ongoing passion of mine to always have matching gemstones for this, so I am always looking.
What is a design or style you'd love to introduce in the future?
I'm currently working on some anklets and introducing gold fill and vermeil at some point, which feels a bit grown up!
3 supplies you love from Kernowcraft and why!
I use Kernowcraft's polishing papers to finish metal for the initial tags and they are perfect for it, never found anything to rival them, in fact I need more so will be ordering soon!
Turquoise beads, for colour vibrancy and finish & this week it was the faceted multicoloured moonstone rondelle beads - absolutely gorgeous cut and colours.
Diane's Top Kernowcraft Picks