Sea Glass, Healing Gemstones & Cornish Coastal Inspiration With Ula Jewellery
Today we chat with Cornish jeweller Robyn, the founder of Ula Jewellery all about her coastal and healing gemstone designs. We learn more about how Robyn developed her skills, experience of running a successful Etsy shop, how healing crystals has helped her and her customers as well as hearing from about her love for sea glass and the ocean.
We share with you some of Robyn's stunning designs which include sea glass, gemstone beads, diamonds and one of a kind gems. We hope you love discovering Robyn's story as much as we have!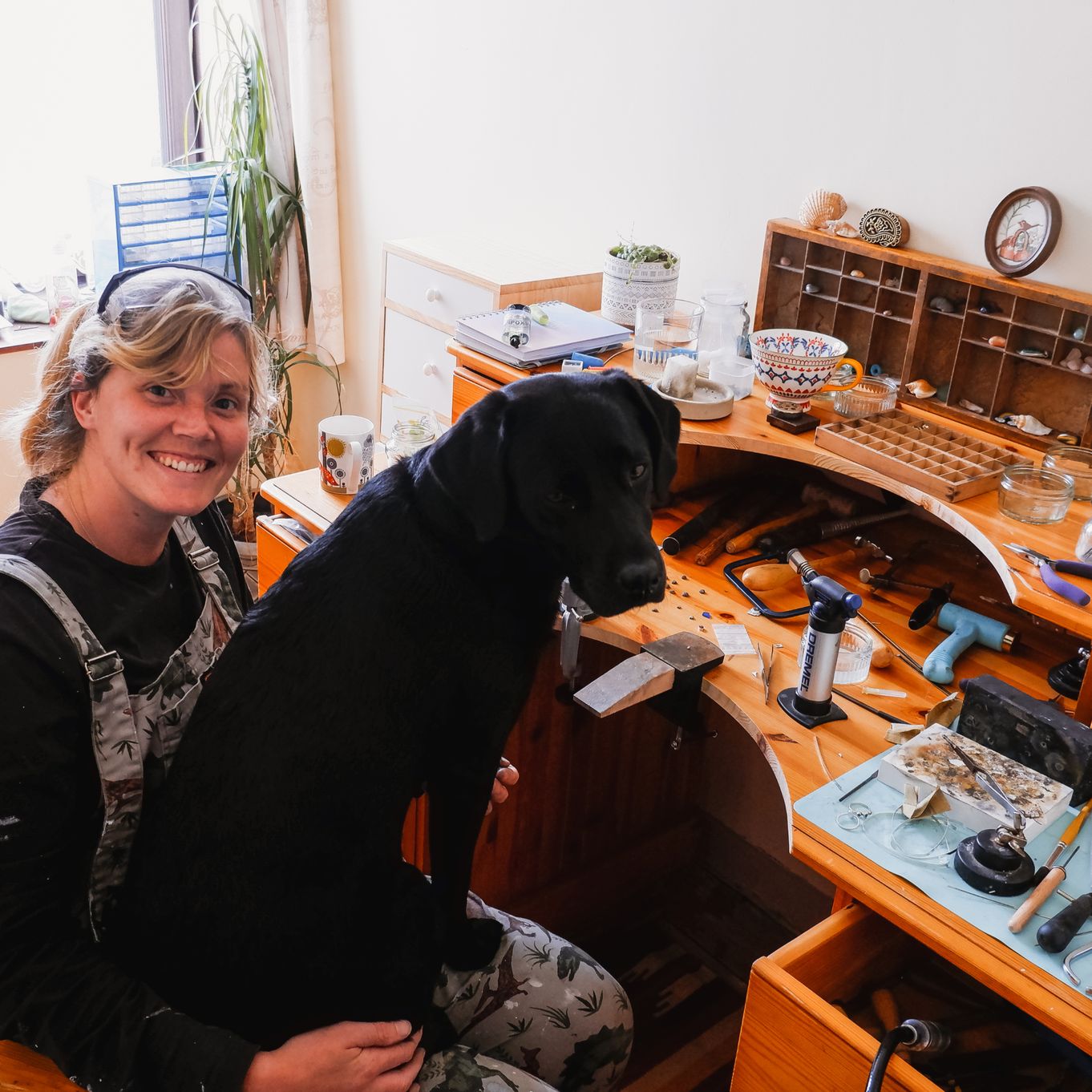 Hi Robyn, tell us all about how Ula Jewellery came to be!
Ula Jewellery all started for me when I had a friend help me make my mum a ring for her 50th Birthday present, which included her birthstone, an opal. After she showed me the basics, I became obsessed!! Over the next couple of years, I saved every penny and started building my tool collection.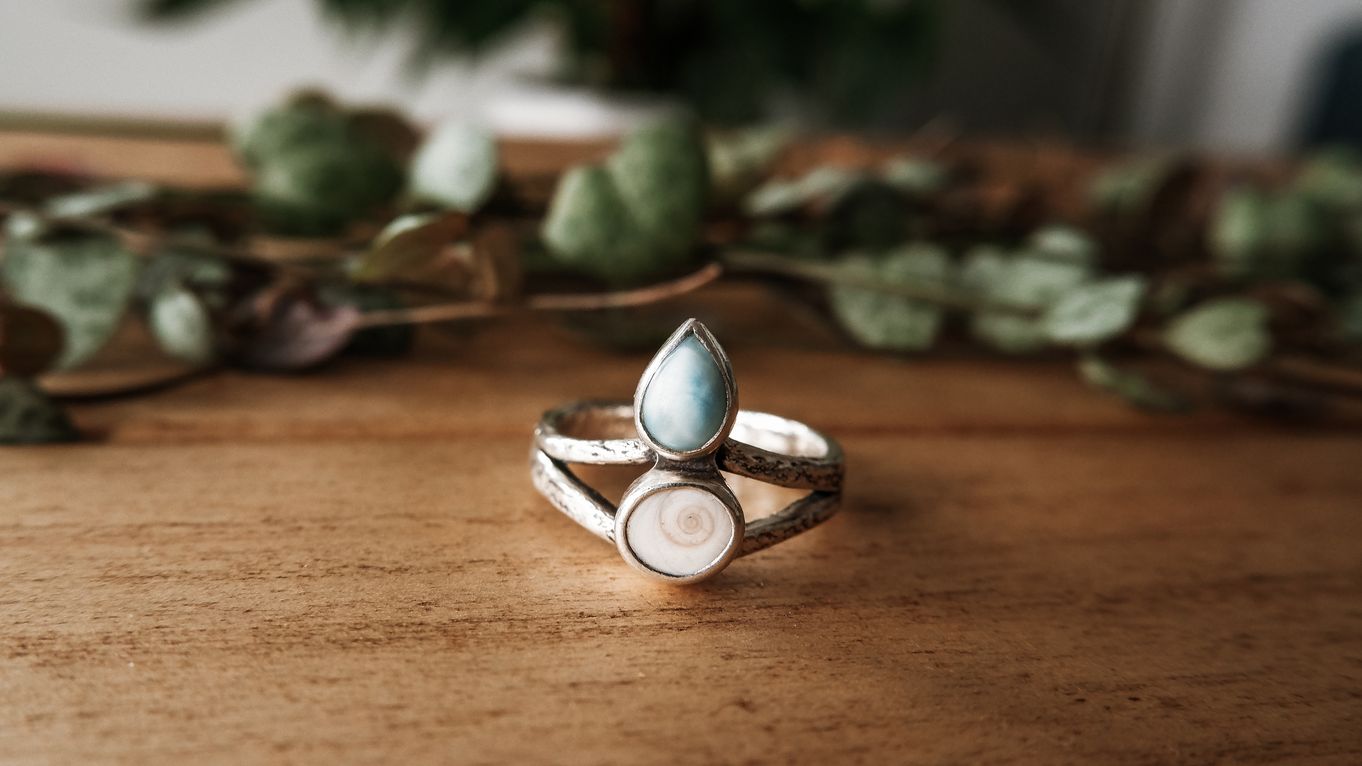 As a self taught jeweller, what resources have you used to help you in your journey?
Many, many books and blogs! I was given a Jinks McGrath book when I first started, and that became my bible. I have recently purchased the Metalsmith Societies 'A Guide To Jewellery Making' book which is fantastic. Then for the marketing side of things, 'The Handmade Marketplace' by Kari Chapin is great, this helped me to understand how to build my brand and make it recognisable. I have to say, I read a lot of Kernowcraft blogs to learn some great tips too!!
You often use freeform gemstones, what do you like most about working with these?
I love working with freeform gemstones, I like the uniqueness they bring to each piece.
You have seen great success with your Etsy shop, would you recommend this to other jewellers and any top tips you can share?
It's a great platform to get started on. I started out with an occasional sale or two, but I recently learned lots of tips and tricks whilst doing an apprenticeship in digital marketing - I'd like to give a little shout-out to Concepts Yachts for their support in taking me on during my apprenticeship.
Since then, I have started applying the techniques I have learned to my products, and I have noticed a massive difference! It is all about research, looking into your keywords and how popular they are. Research what your competitors are doing, how much they are charging, and how they take their photos. Also, add a little back story… customer love to know their items are made with love, so tell them.
"What's rewarding is the support that the online community gives me through tougher times. A lot of them I have never met, yet I would call them friends..."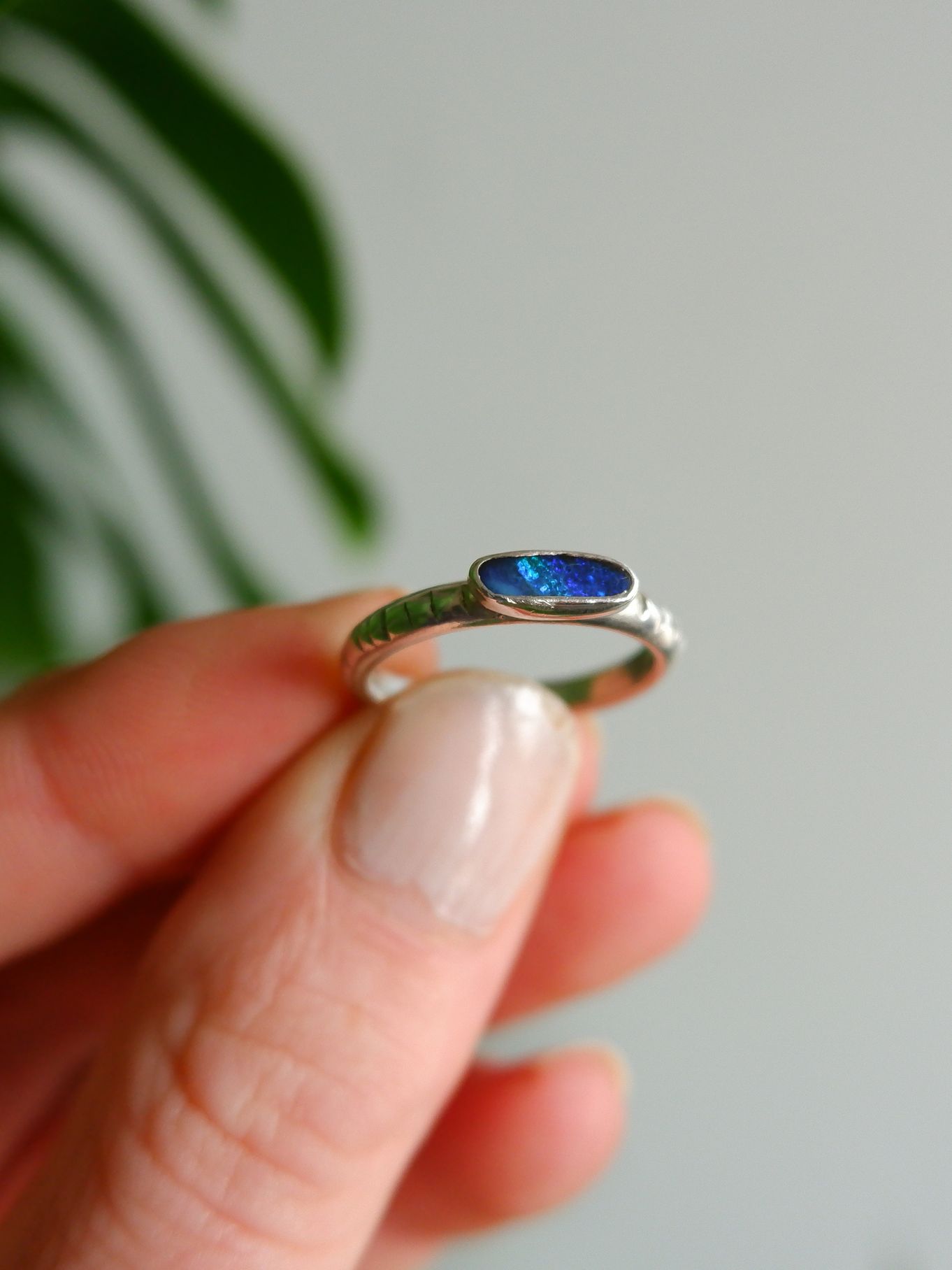 You also use gemstones and crystals in your designs, what are your top 3 favourites right now and why?
My favourite gemstone is the Rainbow Moonstone, as someone who struggles with fertility and an imbalance of hormones, I love this stone for its healing properties. Turquoise... because who doesn't love turquoise? One of my all-time favourites is boulder opal, just because each piece is so uniquely stunning, you never get two stones the same!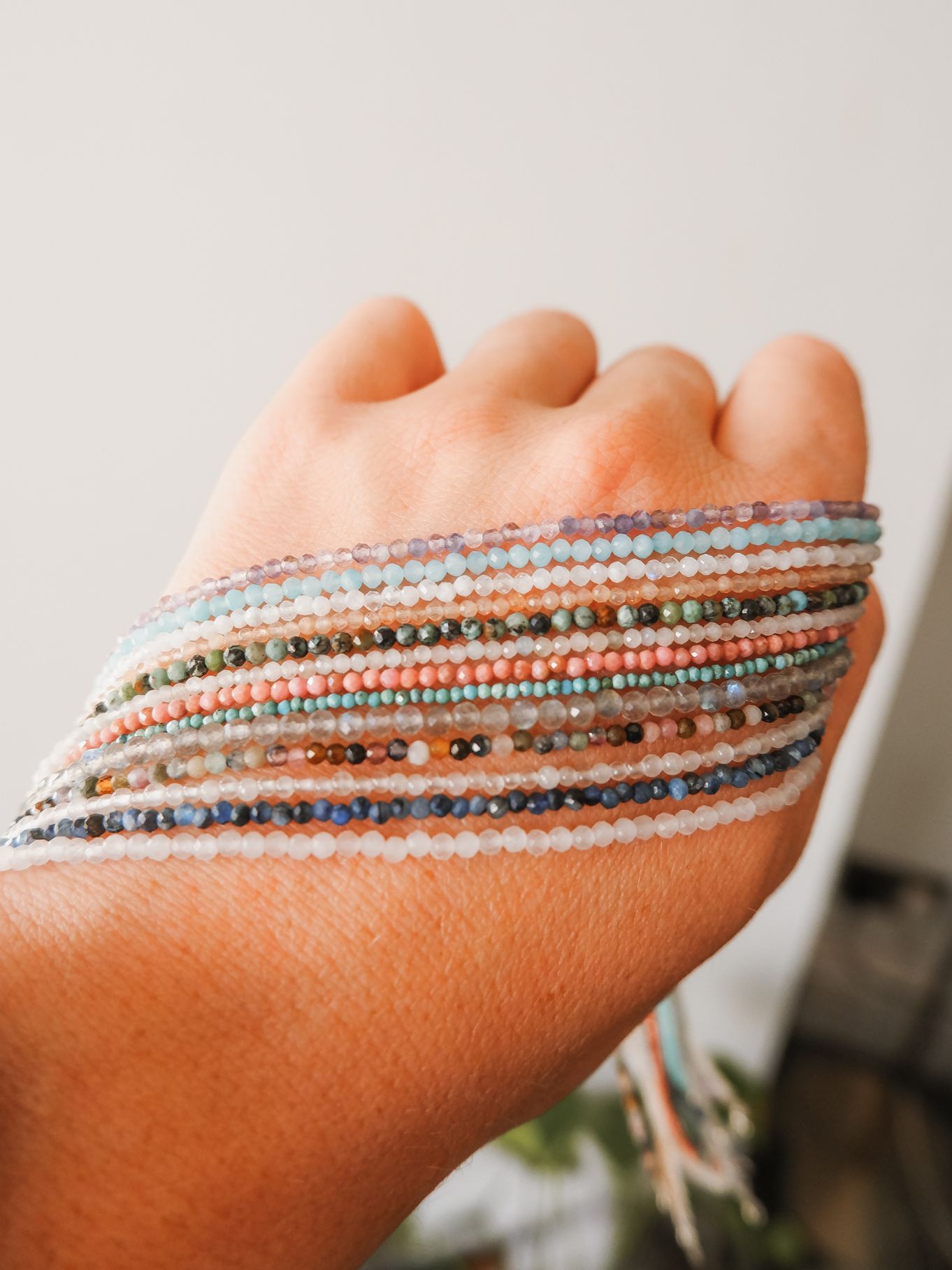 We love your use of gemstone beads, what are you favourite designs to create with them?
I love making bracelets, especially when someone gets in touch beforehand, and together we hand-select the gemstones with the healing properties needed for that person. I get great pride in my work with pieces like that, it makes each piece more sentimental.
"When you are digging about in the sand, looking for treasures, there are no bills to worry about. No deadlines, no drama, and no stresses that come with being an adult. All that seems to matter is finding treasure..."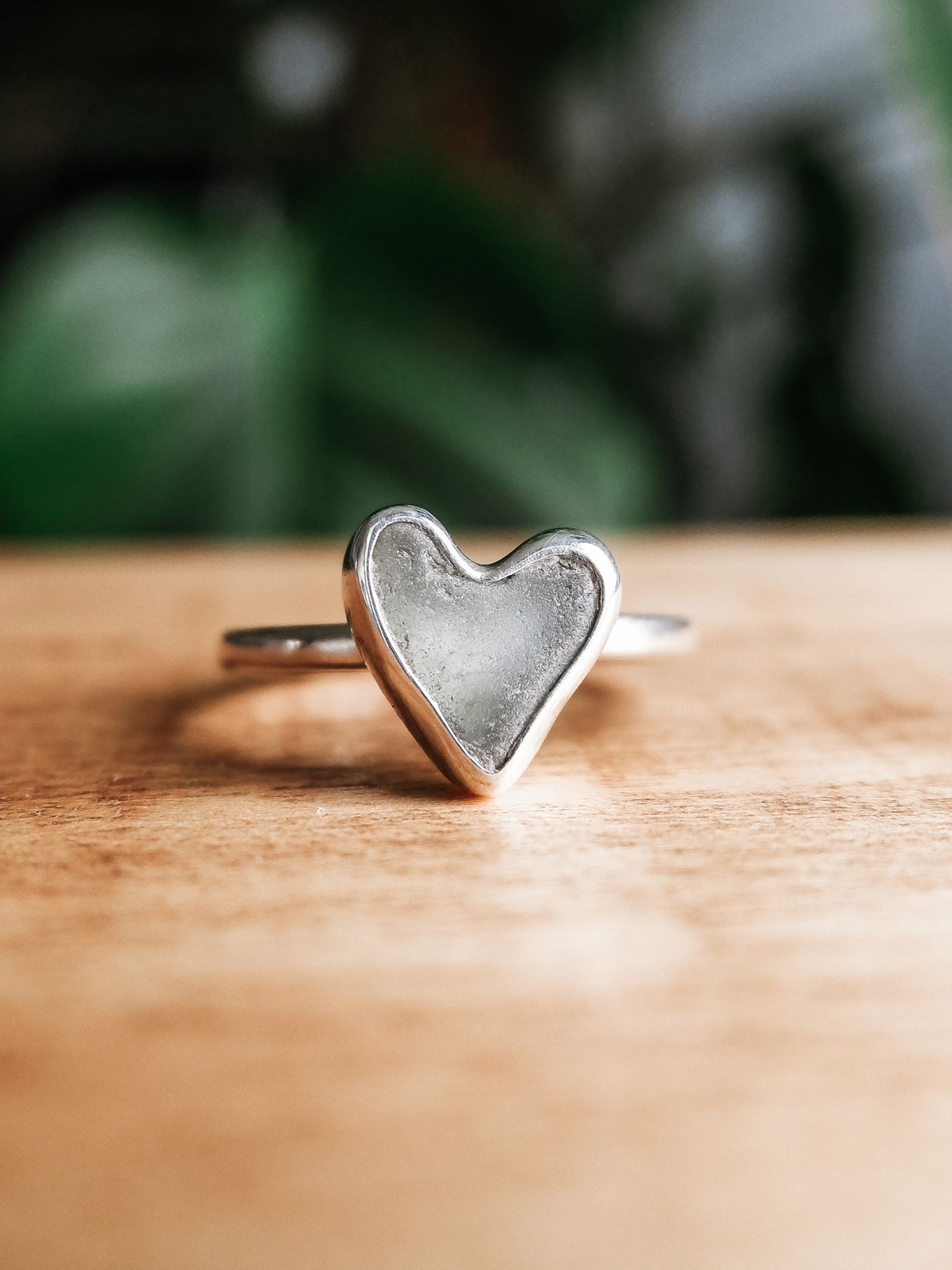 What do you love most about sea glass hunting?
It's like being transported back into a childlike state. When you are digging about in the sand, looking for treasures, there are no bills to worry about. No deadlines, no drama, and no stresses that come with being an adult. All that seems to matter is finding treasure. And, when you have the ocean waves and cawing seagulls as your treasure-hunting soundtrack, how could you not feel relaxed?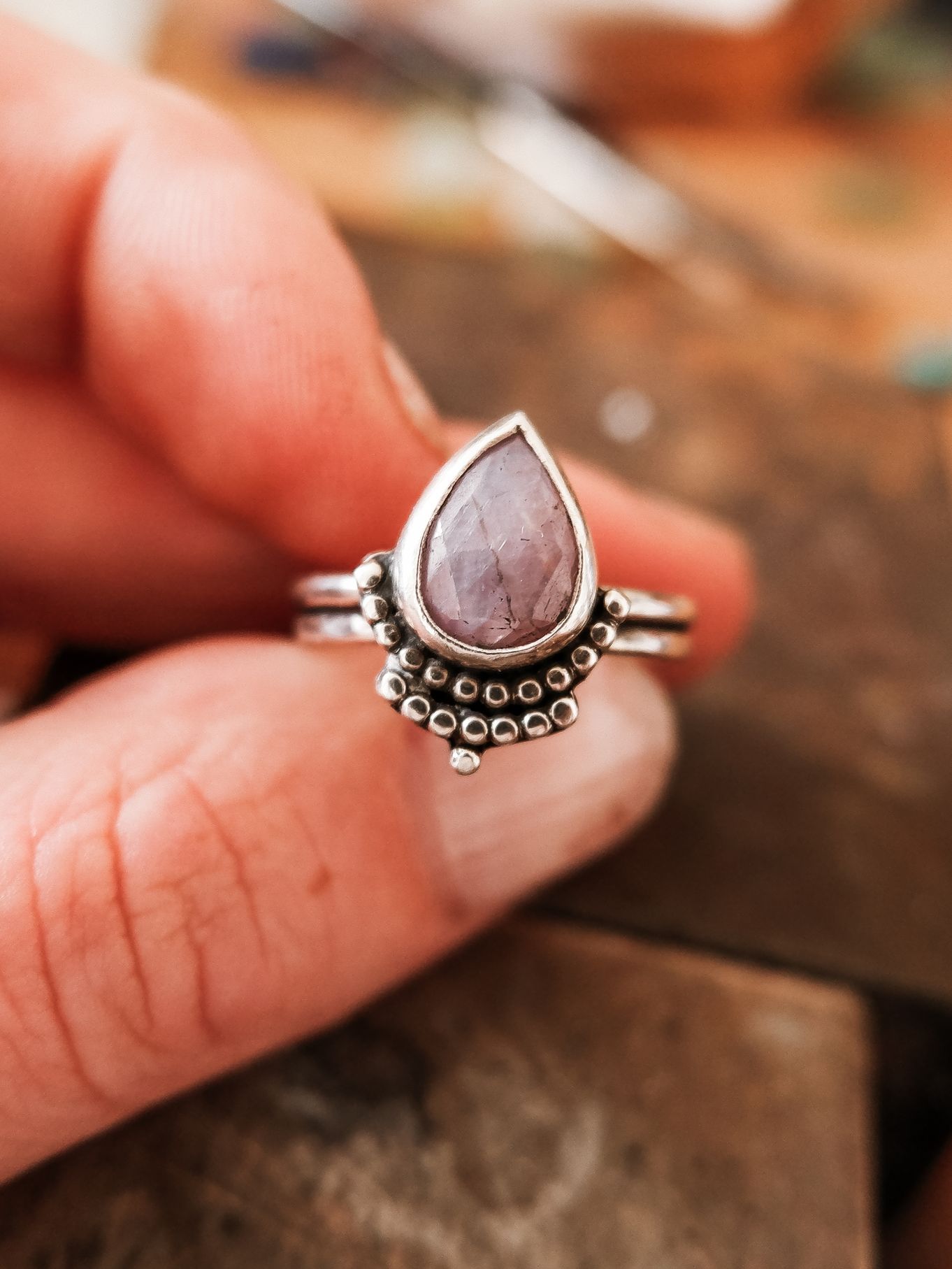 What is the most rewarding as well as challenging part of running a small business?
I would say, keeping algorithms happy! Remembering to post most days, remembering to film the stages of jewellery making for reels… remembering to reply to messages and comments on 6 different platforms, including emails, texts and phone calls! What's rewarding is the support that the online community gives me through tougher times. A lot of them I have never met, yet I would call them friends.
We love your use of textures, what are your go-to techniques?
I love reticulation at the moment, it gives such a rustic vibe to a piece of jewellery, especially when mixed with a highly polished surface. And then there is the hammered finish, so simple yet it gives a lovely subtle sparkle.
You love the healing meanings behind gems, what are your favourite go-to gems in times of need?
My favourite is, as above, rainbow moonstone. I recently went through the rollercoaster journey of IVF, where hormones, emotions and energy is all out of balance. It is actually what inspired me to create jewellery using the gemstones I do. It started with gemstones linked to boosting fertility and aiding symptoms of period pain, especially for those with endometriosis and PCOS. I wanted to create something that would bring, luck, balance and comfort to fellow women going through the journey because it is one hell of a rollercoaster ride! Over time, I started getting requests to add gemstones with healing properties linked to all sorts of ailments. Arthritis to diabetes, focus enhancement to emotional protection, so since then, my collection has just grown and now also includes birthstones.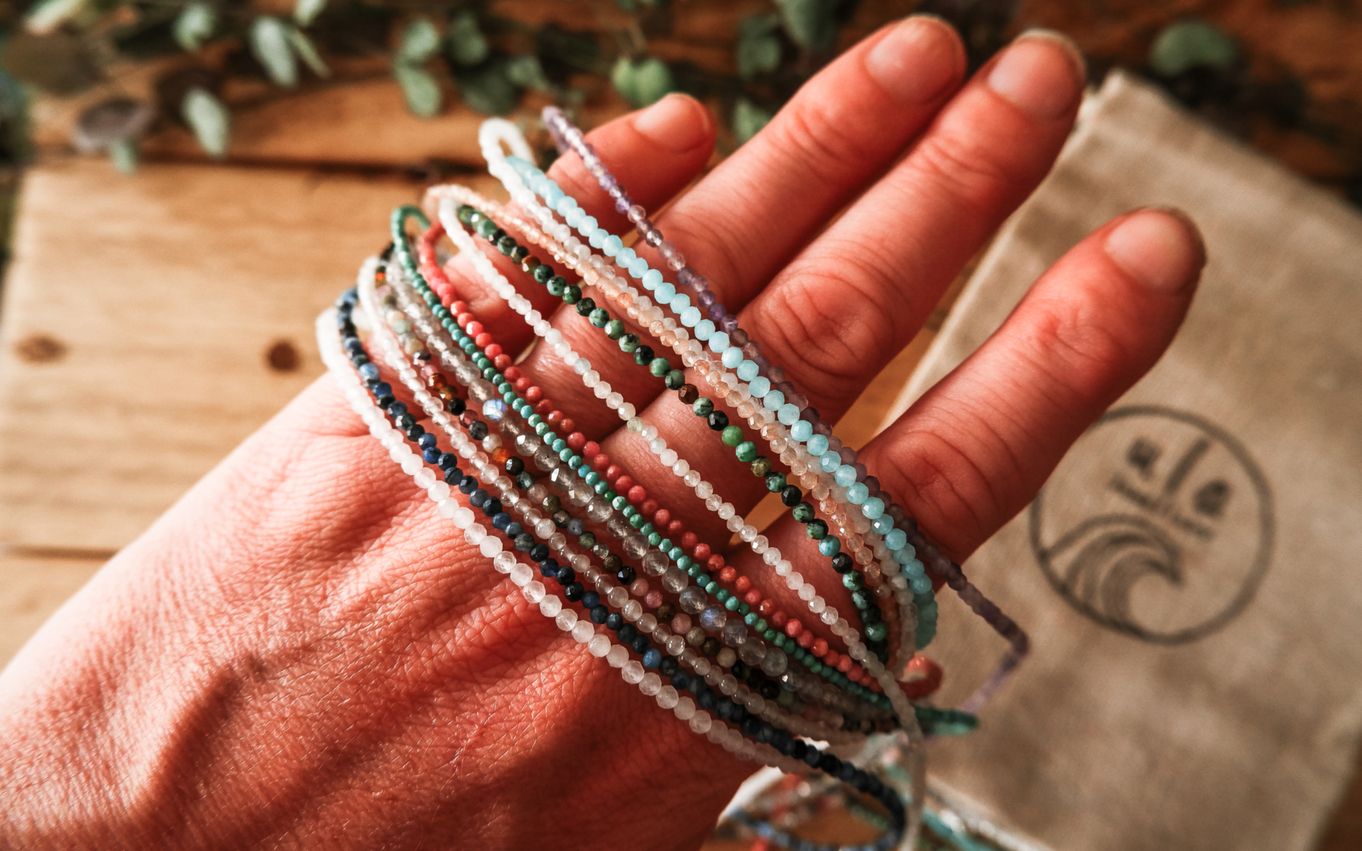 Tell us what steps you take to make your small business eco friendly
When I create my jewellery, I collect all the scrap cut-off pieces of silver. When I get enough of a collection together, I melt this down and use a rolling mill to re-form it into a silver sheet or wire. I also create little balls, and with the help of a shot plate, create little flowers, flourishes and other patterns which get added to pieces of jewellery.
All my packaging is also eco-friendly, sourced from a very eco-conscious brand called 'The Tiny Box Co'. My boxes are made from recycled cardboard, including my postal boxes. Even my tape is eco-friendly!
Tell us about your studio space and how you make it your own
My current workshop is the spare bedroom of our new house! So I'm still settling in and making it my own... I do miss my original workshop. It was an 8x6 foot wooden shed I built by hand, in a field, in the middle of nowhere!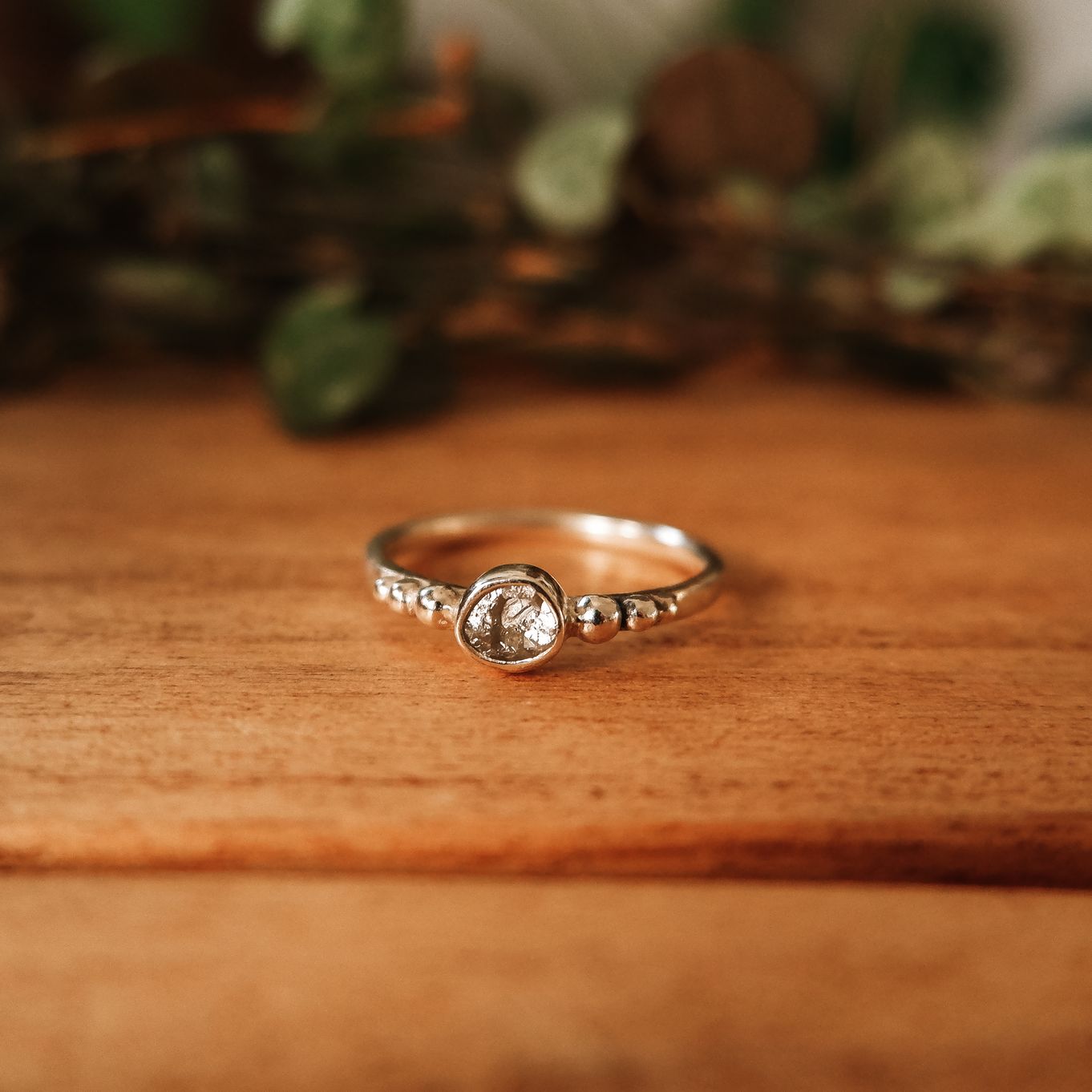 What's the most sentimental piece you've designed to date?
I have two... I hope that's ok! The first would be, when I made a sea glass ring for a good friend of mine. She and her fiance found it whilst exploring the coast of Mallorca, sadly he later passed away in a yachting accident which was when she sent me the treasure to make her a sentimental ring with.
The other was my friend Lizzie's engagement ring. Her now fiance sent me his grandmother's engagement ring. He asked me to remove the diamonds and use them in the new ring, but also accompany them with a piece of sea glass from her favourite beach here in Cornwall, and with some of the gold from his grandmother's ring.
Show and tell us all about your latest make!
My latest creation was actually one of the first of my first 'made to order' rings. Its called the 'Margo' ring, named after the first female competitive surfer and champion Margo Oberg.
This big chunk of teal sea glass was found on Gwithian beach in Cornwall, and got cut into two oval shapes. One piece became a necklace, and the biggest of the two pieces became this ring.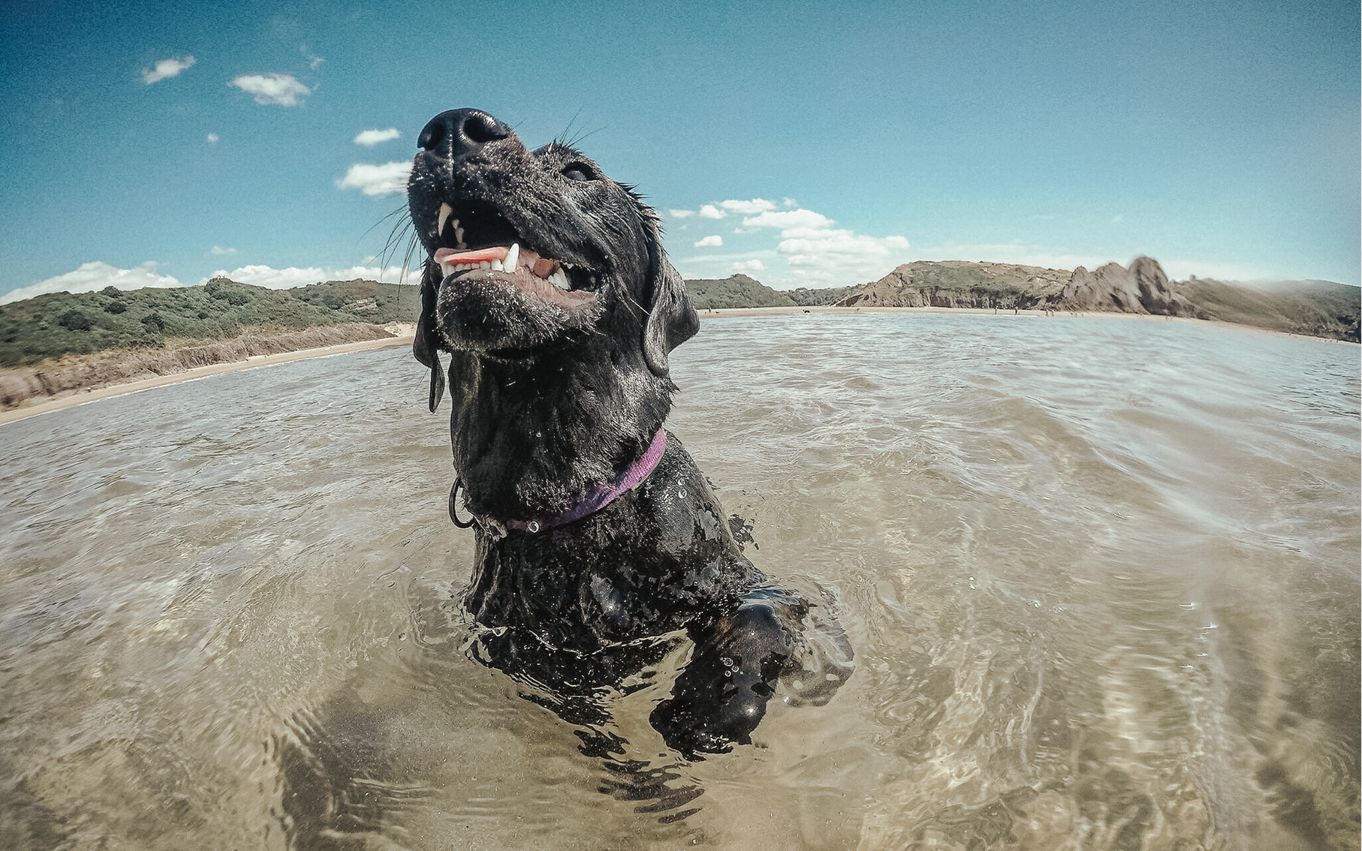 Tell us about your adorable assistant, Bligh!
I joke that Bligh is my quality control inspector, as well as general workshop assistant - but in reality, she sleeps most of the day and grumbles if disturbed from her slumbers! Ah… the sleepy life of a Labrador! The only time she's lively is when we are sea glass hunting!
What's one gemstone you'd love to work with?
One I have yet so work with, and am on the lookout for is a nice iolite stone. I recently learned that this stone is known as 'The Viking Compass' as they would use it to navigate their journeys into the new world. I am defiantly making myself something with one of these stones!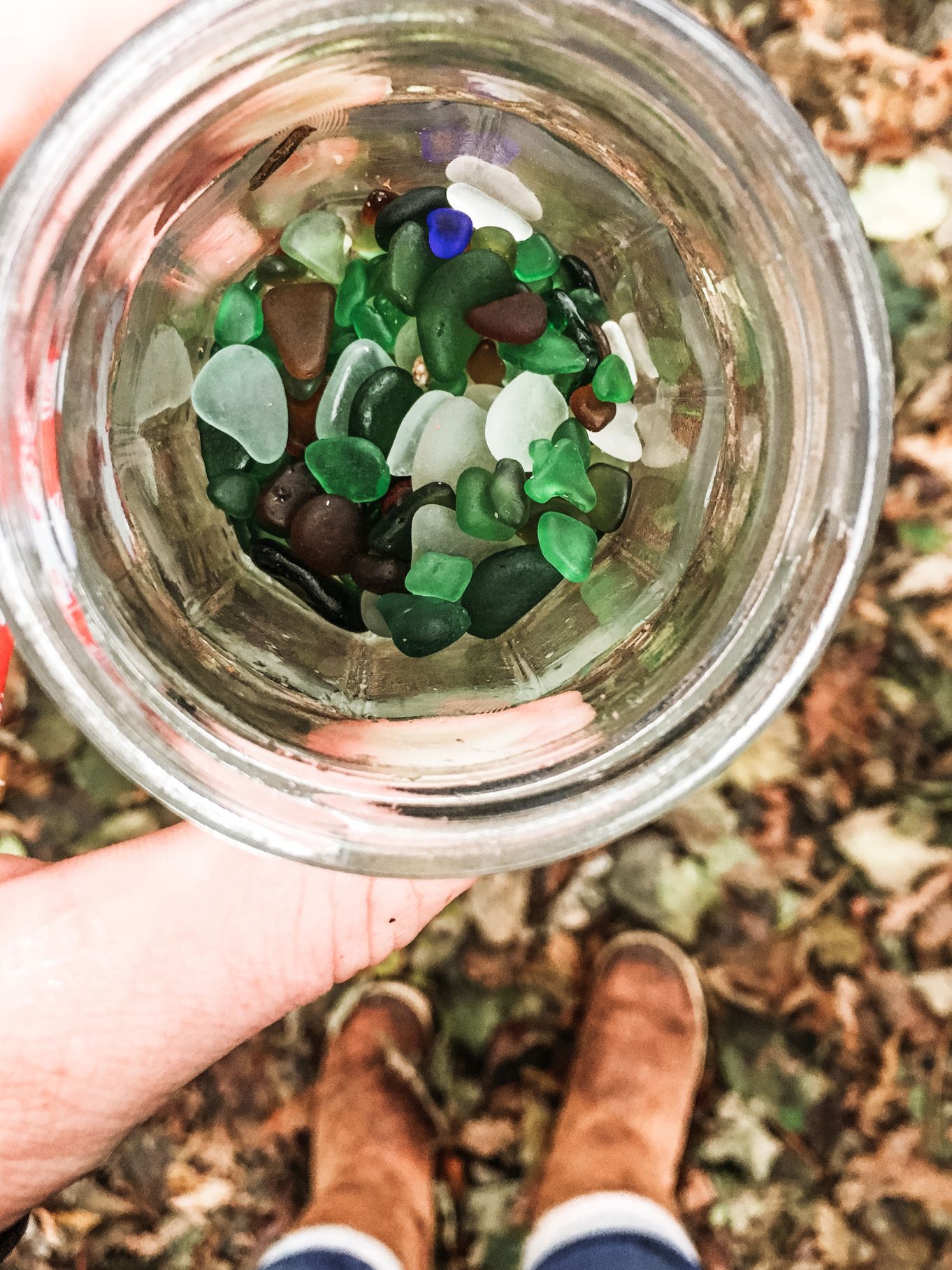 Favourite Cornish beach and why?
It would have to be Gwithian. I have watched some incredible sunsets from Gwithian, and with three miles of beach, there is a lot to explore! It is also my favourite surf spot, and occasionally you find the odd piece of sea glass… but not often! Making it more exciting when you do find it.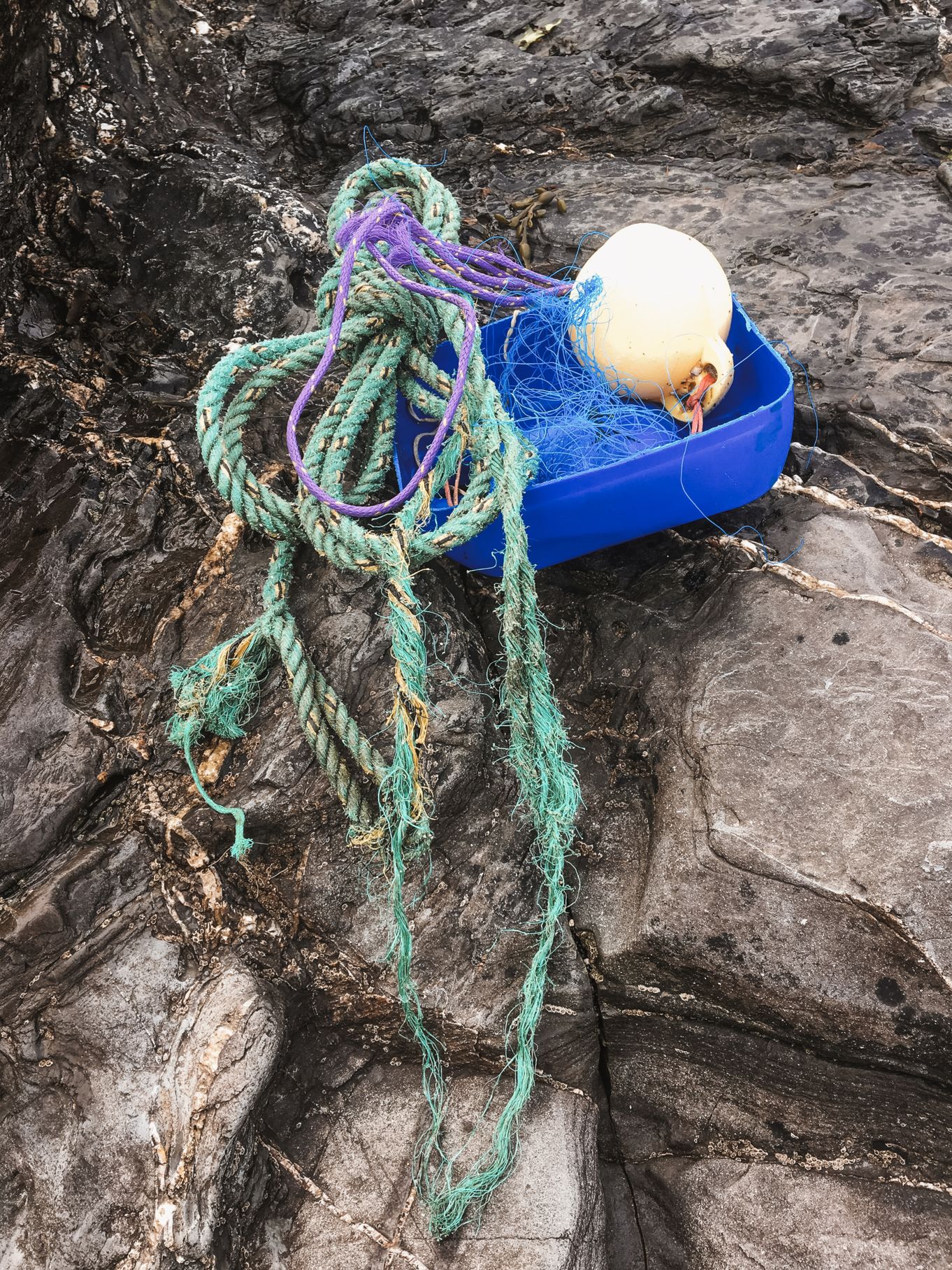 How does the Cornish coast inspire your designs?
I'm always out and about along the coast... a sea glass hunting and surfing obsession will do that to you! So I find myself always inspired by the ocean and coast. I incorporate waves into some of my pieces, especially those containing the sea glass I have found.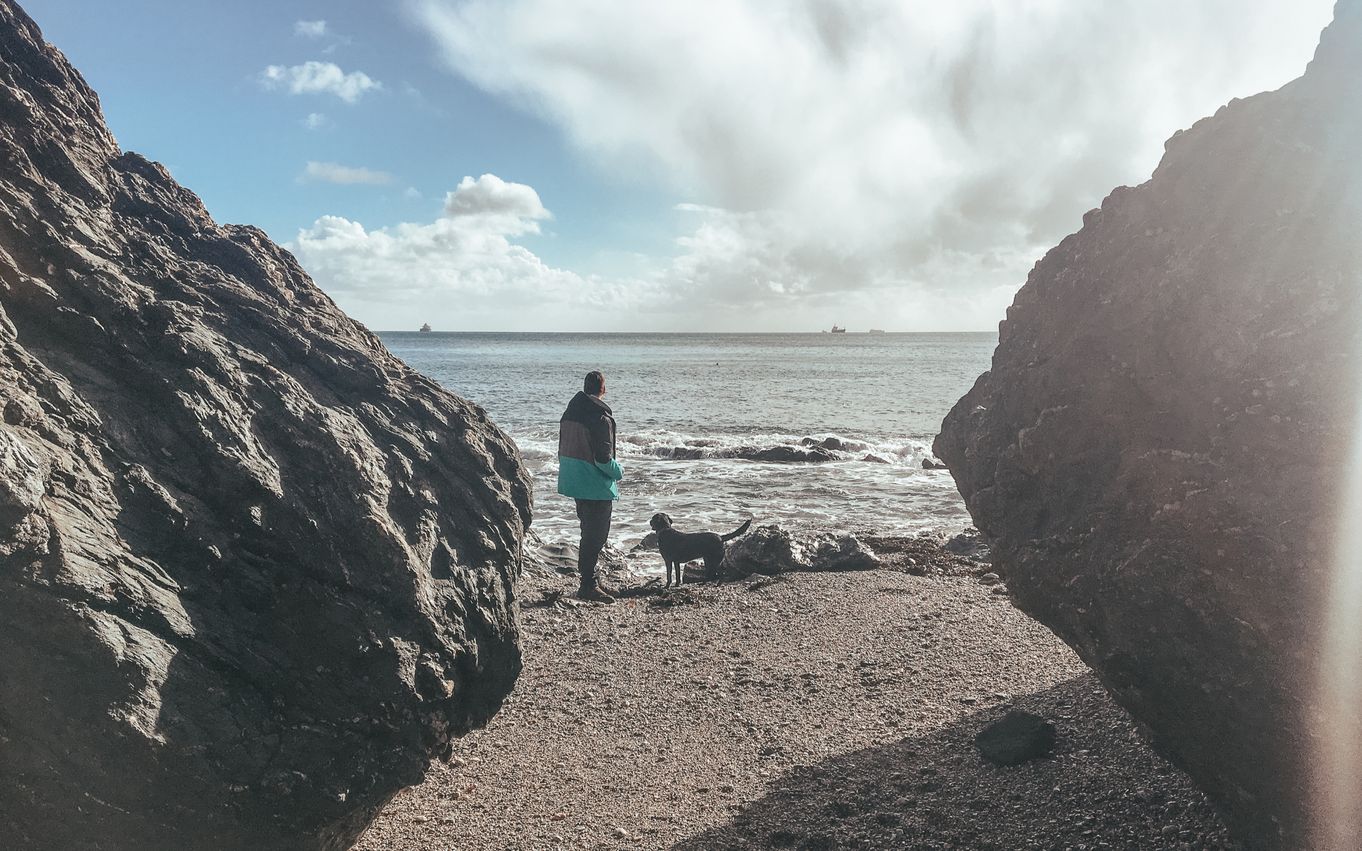 What can we expect to see from Ula Jewellery this year?
I have hopes, with the help of my other half, Jon, I can start converting our little outbuilding into a permanent workshop. I'm hoping to have enough space for two so that I can start 1:1 'make your own sea glass ring' sessions. I have just launched my new website shop, so I'm hoping that will start doing well, but I can't give too much away… *wink*