Day In The Life Of Cornish Eco Jeweller Sarah Drew Jewellery
Sarah Drew is a Cornish jeweller who makes stunning, contemporary eclectic jewellery. Sarah's designs are so inspirational to us and we think they will be to any jeweller looking to create unique, one-off designs that stand out from the crowd. Using materials such as driftwood, sea plastic, sea glass and pebbles, Sarah uses her surrounding environment to make eco-friendly and ethical jewellery. Discover Sarah's designs and learn more about her inspiration and processes below.
Watch Sarah's day in the life of a jeweller
We asked Sarah to share a day in the life of a jeweller, sharing a tour of her St Austell workshop, her design processes with a peek into making a batch of silver earrings as well as a bezel setting for sea glass. We hope it inspires you to try something new and that you learn new ways to incorporate environmentally friendly practices into your craft.
Learn more about the techniques Sarah uses...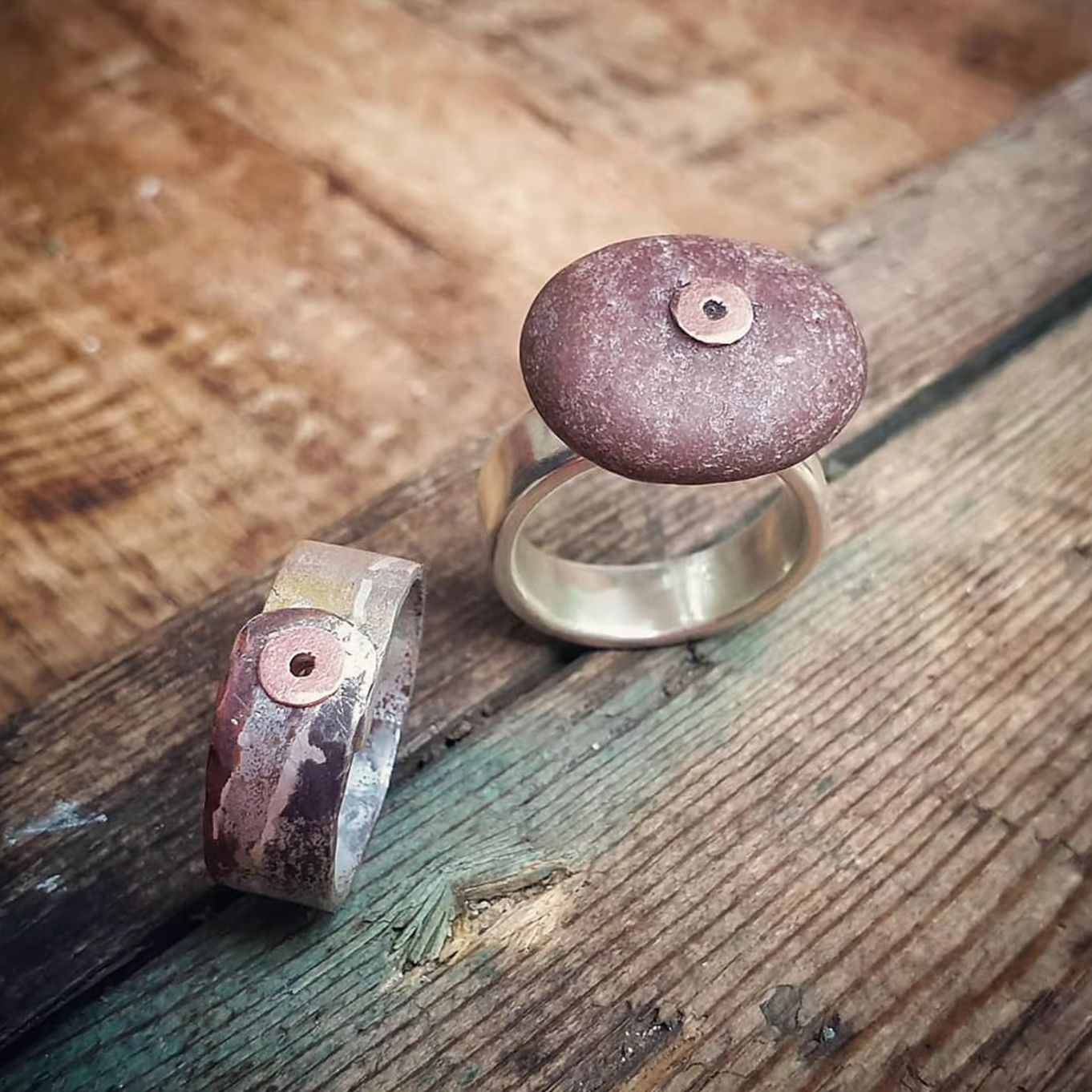 Watch riveting tutorials
In Kim's 12 Months Of Metal series, she shares incredible tutorials on cold connections, with projects like creating a beach pebble rivet ring and a fancy rivet sea glass spinning necklace.
The start of Sarah's journey...
"Making things has always been a passion of mine - I started making jewellery when I was 14, selling 80's style earrings to my friends and teachers at school! I went travelling to Australia and would sell my handmade jewellery to the shops and markets in Sydney. When I returned to the UK I decided to complete a silversmithing jewellery course. I would attend this in the evenings, whilst temping in the day. I then set up my business in 2000. I sell my jewellery through my website, at design fairs, galleries, boutiques and bridal shops. I now also run recycled jewellery workshops."
Finding inspiration
"Jewellery is such a personal expression, it can transform any outfit and really enhance your day. It has the power to represent a memory like a special day out, or be associated with someone you love. I also like to use materials that challenge conceptions of preciousness. If something has a personal meaning to the owner e.g. something a child gives you or your grandmother's pendant melted down ad re-made, then they have been worn and aged - with so many memories already attached to them. Colour and collage are also a big inspiration to me - I feel lucky to live in Cornwall, surrounded by colour. Beautiful big skies, gorgeous gardens, aqua or moody dark blue seas and vibrant woods - appreciating your surroundings will always allow you to feel inspired."
Re-using materials
Sarah uses many natural found materials to make her jewellery, everything from driftwood, to shells, twigs and pebbles. As well as weathered man-made materials such as sea-plastic, sea-string and sea-glass. Sarah combines these finds with chunky, old-looking handmade chains made from recycled silver and gold.
Don't forget to check out our range of recycled silver wire and sheet for your handmade jewellery designs with Kernowcraft.
Sourcing materials to re-use can be a challenge, and making jewellery with them can be even harder, we asked Sarah how she does it!
"I spend a lot of time outdoors in Cornwall. I collect curious things and have come to know different areas for different kinds of treasures. For example I get driftwood and sea-glass from Pentewan, sea plastic and sea string from Watergate Bay or Mawgan Porth. As well as using the environment to find recycled materials, I am a keen jumble sale forager and eager car-booter always on the look out for antique jewellery pieces. I use silver and wirework techniques to combine vintage brooches and chains with old glass beads, fused old silver or gold and semi-precious stones. The idea for the design starts with the piece I've found. By laying out colours I can see what may work well together. For example, I might put 3-5 pieces of sea-plastic down in a circle, with my favourite in the middle. I'll then see what stones fo well the palette and plan what silver pieces to make and put with them. Sometimes I do have a design in mind, and in that case I will go out looking for specific materials in specific sizes."
"When working with the materials I often crochet settings around sea glass or wire wrap it to avoid having to drill it - as that is a tricky job. The sea plastic and driftwood however are easy to drill and then connect to wire!"
Discover drill bits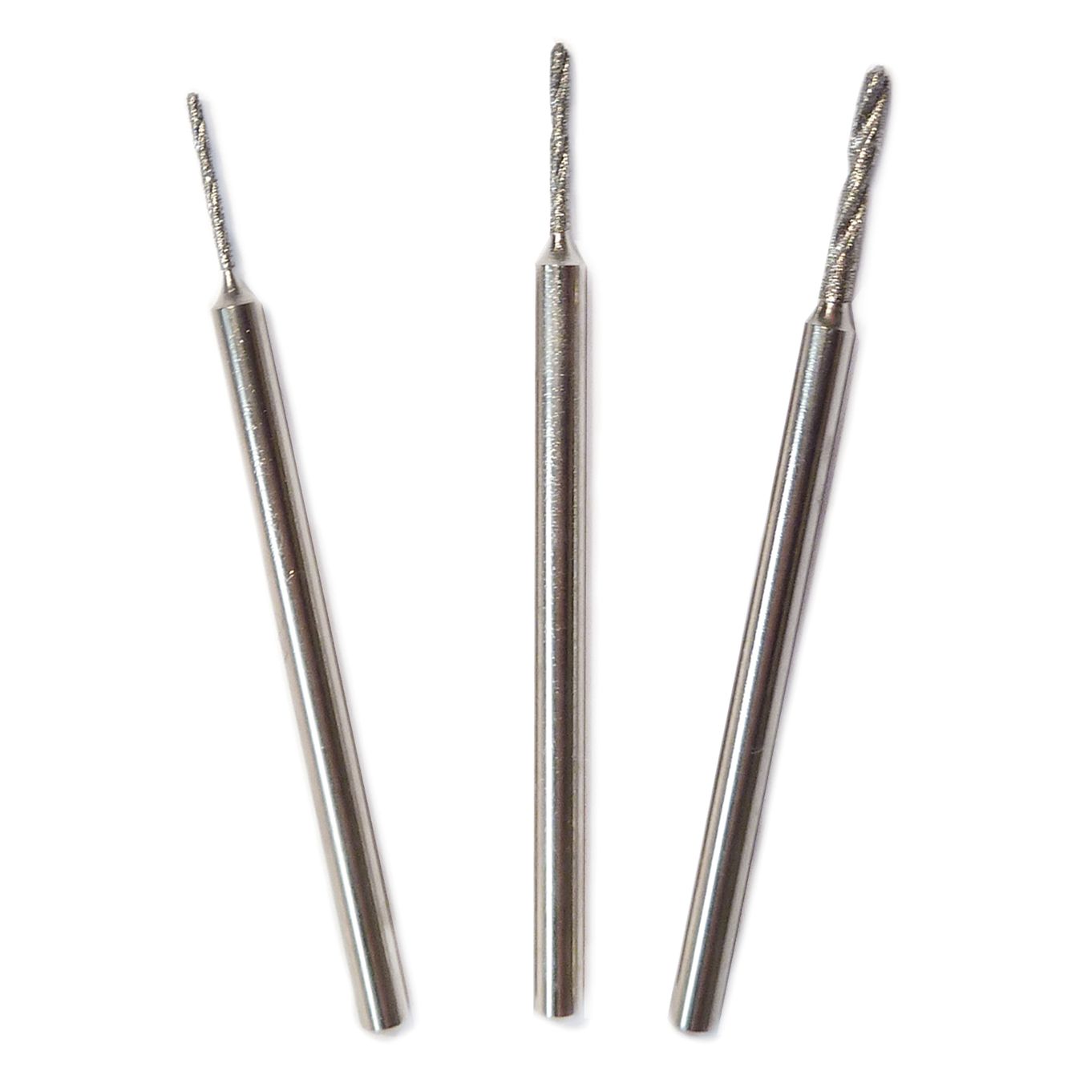 Diamond coated drill bits
These quality twist drills are electroplated with diamond particles, they are the ultimate for drilling glass, gemstones, sea glass, pearls or ceramics. The technique for drilling is slightly different from the drilling metals; they need to be used at a slow speed and water must be used as a lubricant. Available in a variety of diameters.
"Recently I have started setting boulder opals as they sit well with the types of materials I find. The opals from Kernowcraft are especially ones that I keep my eye on!"