Setting Up Your Work Bench With Jeweller Victoria Walker
Victoria Walker is an award winning, local jewellery designer and maker who specialises in kinetic, fine jewellery inspired by the beauty of natural forms. Her signature botanical lockets feature miniature articulated flowers that gently emerge and unfold from within. Victoria works full time from her workshop in Princes House in the heart of Truro, Cornwall and often uses Kernowcraft for her supplies.
Victoria shares an insight into her jewellery making journey and her success...
In many ways, jewellery making hasn't changed that much over time, and there is a huge amount you can achieve with just a few traditional tools.
When setting up your first bench, it is important to buy good quality tools. I have a number of German and Swiss tools that I bought when I was a student, and I am still using today. Recently, I have set up a second bench in my studio and I am using the same quality tools from Kernowcraft.
At Kernowcraft we have a large range of high quality jewellery making tools that have been carefully chosen to provide a high quality finish. We, like Victoria, are true believers in treating the purchase of your tools as an investment and we only choose tools that have been built to last.
The majority of our tools are Swiss or German made and renowned for their quality. For example, our high quality Swiss piercing saw frame is an absolute workshop essential for all jewellers; from occasional hobbyists to professionals.
Victoria also believes that taking the time to finish your jewellery properly is highly important and can be the make or break of a piece.
Finish is also a really important part of jewellery making; a good design can be let down by a bad finish. My advice to anyone working on improving the finish of their jewellery is to make sure you have good lighting at your work bench.
A daylight bulb in your bench light will help you spot fire stain and other imperfections that aren't so obvious in poor light.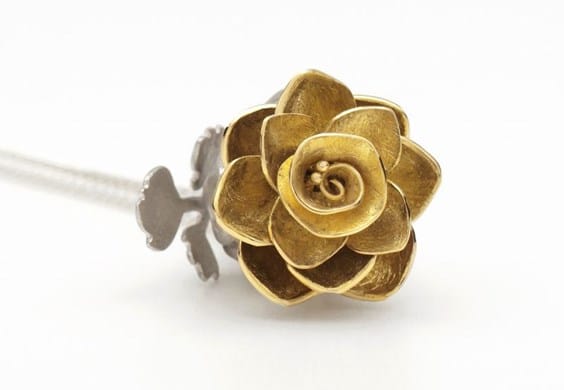 Victoria explained that having the right tools to hand at your bench is crucial so that you can rectify any imperfections as soon as you spot them.
Using a range of emery papers until you are happy that all imperfections are gone is really important. This can be time consuming but essential for getting a good finish.
Also, when I want to highlight certain areas of my work I use silicon polishing burrs.
At Kernowcraft we have a large range of polishing items and highly recommend our polishing papers, which are amazing for getting a high sheen on metals by hand.
We think you will agree that Victoria's work is stunning, her precision is second to none and we are very lucky to have supported her through her jewellery making journey. She also gave a few kind words about our service...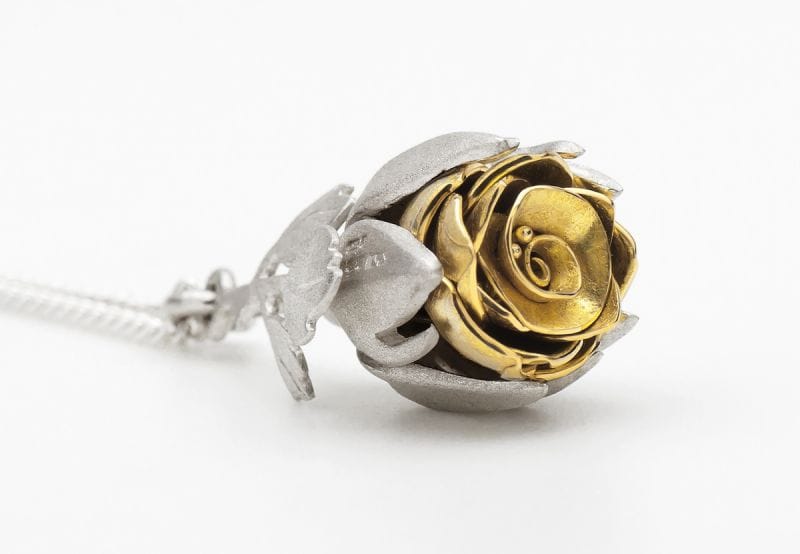 As a jewellery student and then setting up business in Cornwall, it can be easy to feel quite isolated, but having Kernowcraft on my doorstep was great. The staff are really friendly and I remember as a student it was reassuring to be able to speak to them and ask for advice.
Using stones in your work can be a lovely way of introducing colour to a design. Most stones come in a variety of different shades and intensities of colour so it is good that Kernowcraft allow you to be specific when ordering your stones, as well as offering a range of different shapes.
Being jewellery makers ourselves at Kernowcraft, our team know how important it is to get exactly what you are after. We try to meet any requirements to the best of our ability - from 'the best match you can find', to 'with a slight hint of purple, one stripe across the middle and no shades of green'. Nothing is too much trouble because we know that jewellery making is a very individual and creative process that requires very particular components.
Watch how Victoria's creates her stunning kinetic jewellery in Cornwall