Combining Sea Glass & Diamonds With Glasswing Jewellery
We have been obsessed with Kate's handmade jewellery for the longest time...
Kate has been designing jewellery in Devon since 2005, creating beautiful pieces incorporating handpicked sea glass and ethical gemstones.
In this blog post, we hear from Kate about her work, finding out more about her love for sea glass, why she loves using it to create sentimental designs and why upcycling is becoming an important part in contemporary jewellery design.
Kate has become popular for creating bespoke engagement rings, combining sea glass and diamonds for a unique design with sentimental meaning. Kate says that sea glass is filled with mystery and romance, and we couldn't agree more!
Following Your Dreams...
"I set up Glasswing Jewellery in 2005, making jewellery in the most environmentally and ethical way I can. I use fairtrade and recycled precious metals, ethically sourced gemstones and beachcombed sea glass."
"I trained in three-dimensional design at university, specialising in metalwork, but it wasn't until I gave up my "sensible" career in healthcare to have a young family, that I followed my heart and started to design and make jewellery full time..."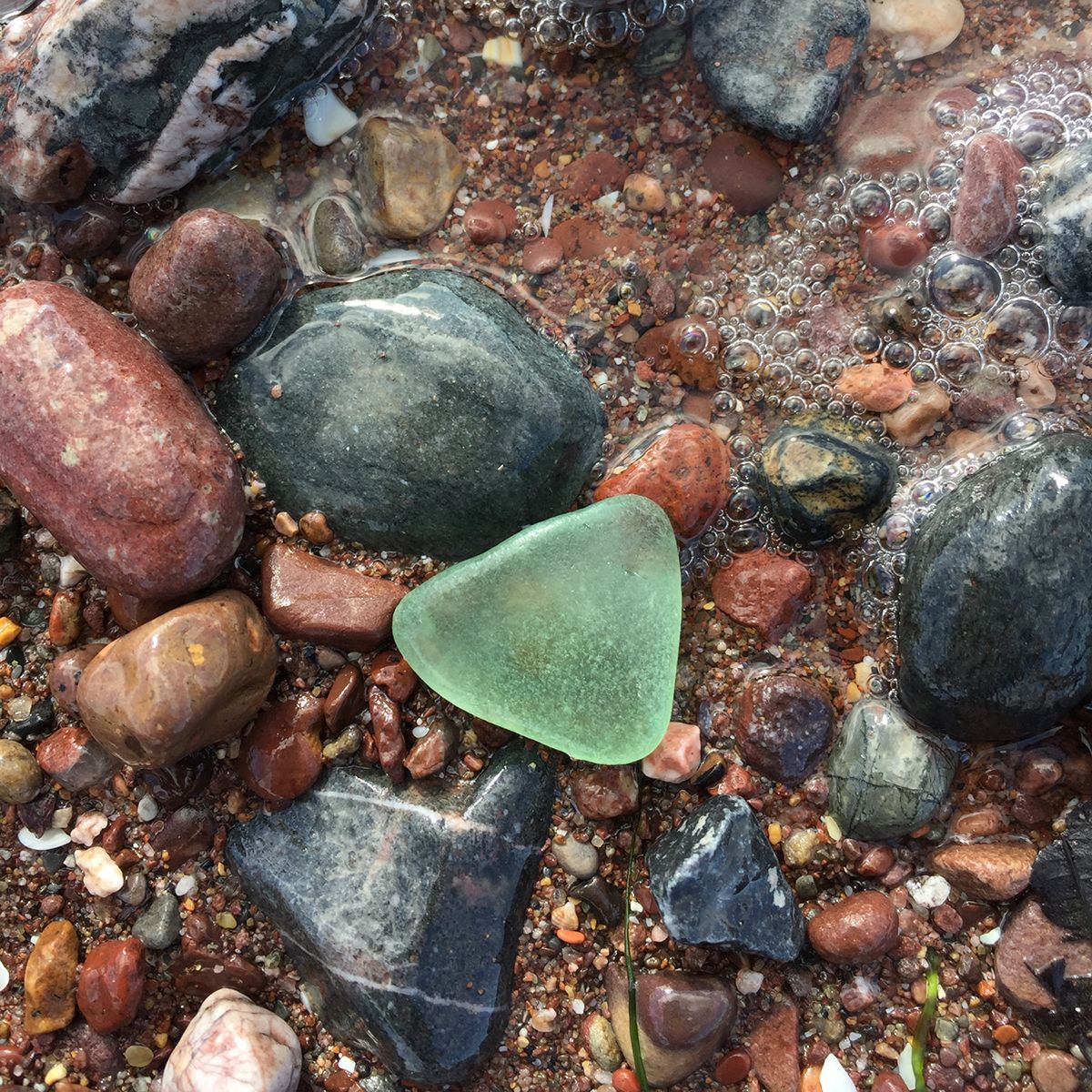 Inspired by the 'shifting shoreline', Kate makes jewellery from her workshop near a harbour, where she's often found out and about searching for her next piece of sea glass to work on.
A little piece of magic
"I've always loved sea glass, ever since I discovered little smoothed pieces of frosted glass glowing in the sands of St Ives harbour, where I lived as a small child. I'd found what I thought were priceless gemstones of all different colours, all for free just lying along waterline, and I couldn't believe it!
Finding sea glass has never lost its magic for me, and whenever I am by the sea my eyes automatically scan the pebbles along the waterline looking for glass. When I started making jewellery professionally, it was only natural to incorporate these glass gems I'd been collecting all my life, and of course, I've always been so inspired by the natural textures of the coast and sea."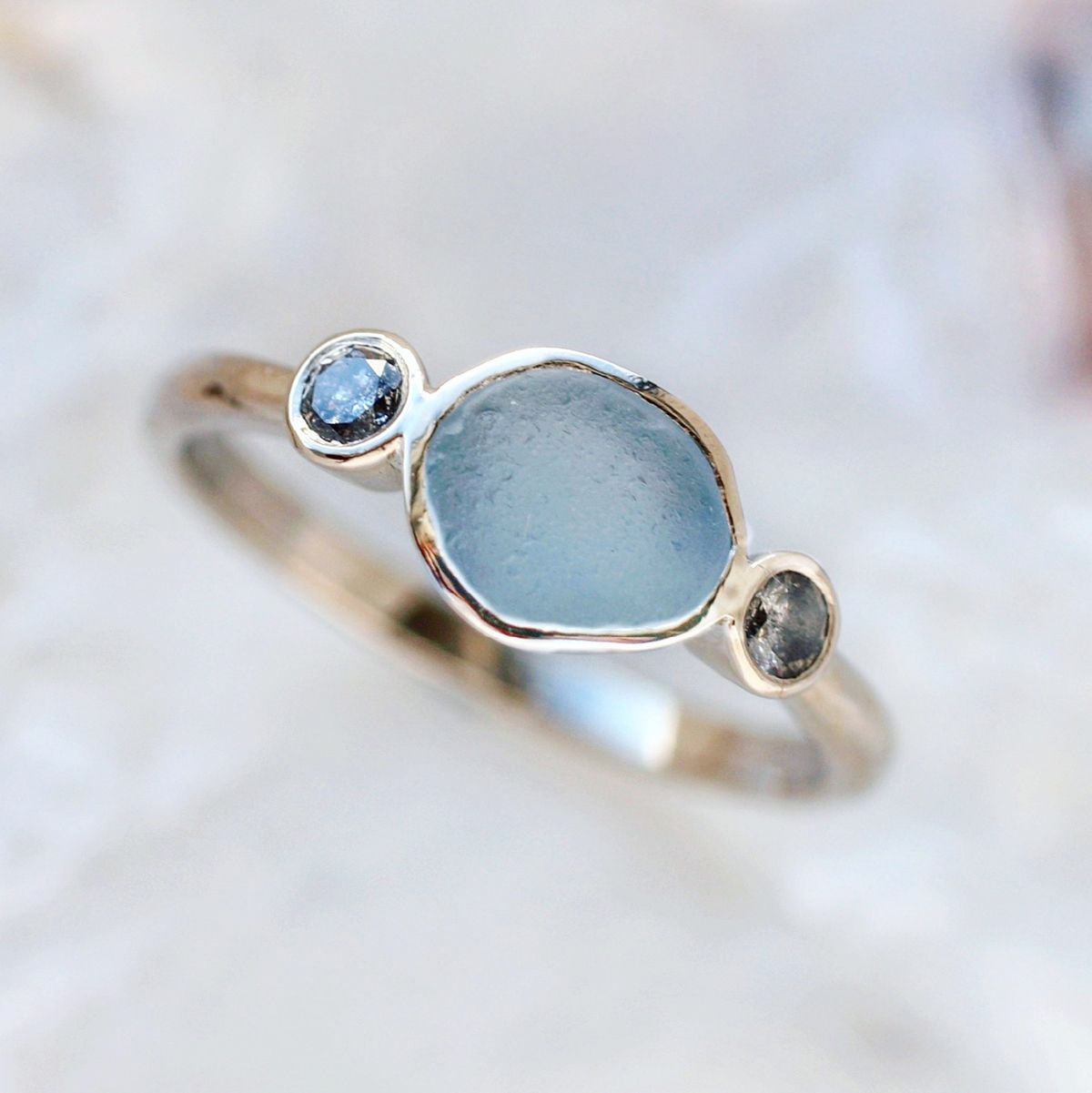 'Galene' bezel set sea glass ring with salt and pepper diamonds for a contemporary design.
We love the organic shape of this piece of sea glass, making this ring a truly unique piece.
Sentimental & Unique Engagement Rings
"Jewellery and our relationship to it are so fascinating - the jewellery we wear reflects so much about us and of course, symbolises the important landmarks in our lives, not to mention the sentimental and symbolic value of even the most modest of jewels.
It has always held a very special interest for me, and I feel so honoured to make such important jewellery like engagement and wedding rings for couples who are getting married, incorporating their beachcombed sea glass for them, is just the icing on the cake!"
Hunting For Sea Glass
"I've found sea glass along beautiful white sandy beaches in Cornwall, ankle-deep in the muddy banks of the Thames, and on the shores of sun-drenched lakes in Southern France! My friends often come back from far-flung place with little bags of sea glass for me, which is all labelled in little jars in my workshop!"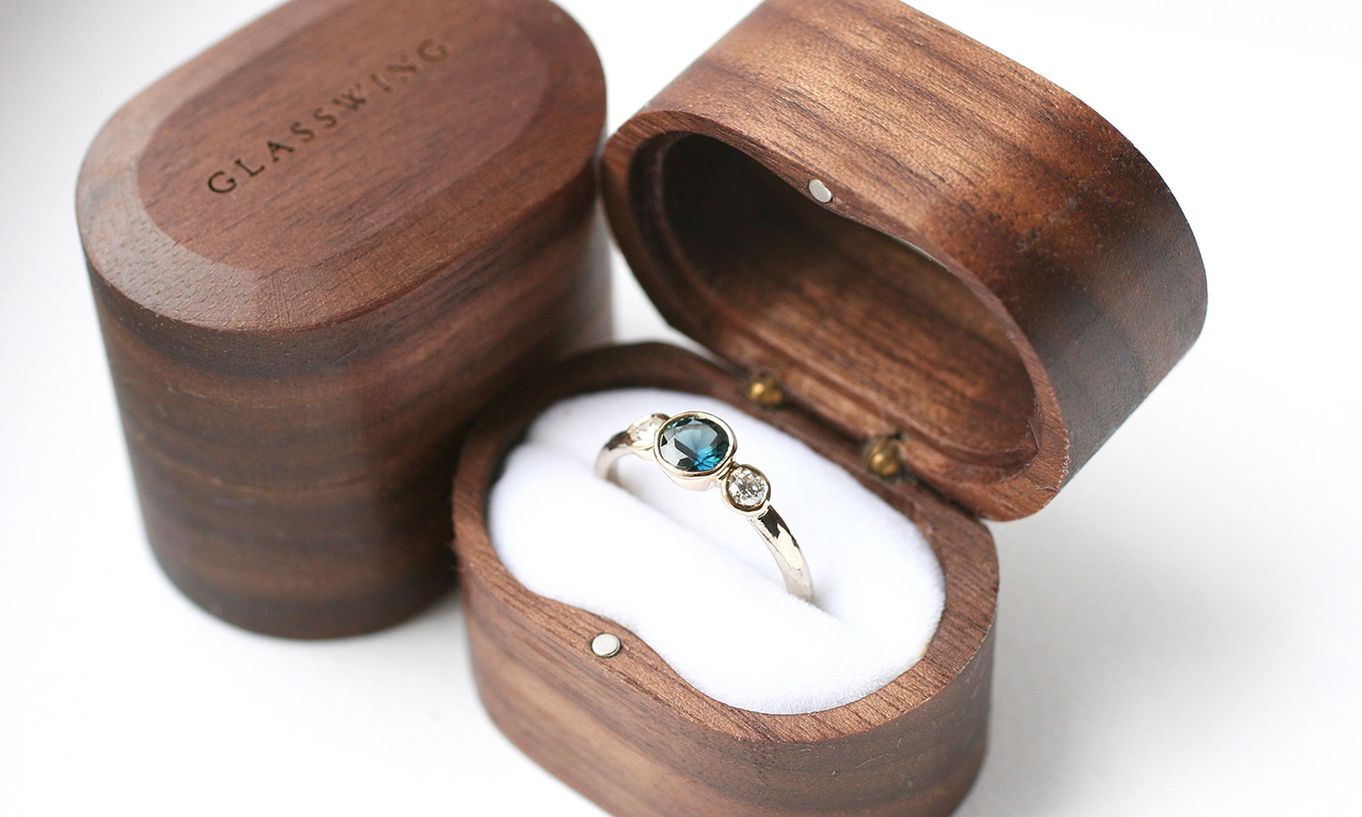 How wonderful are Kate's presentation boxes? It can make all the difference having personalised, high quality packaging, offering an experience for your customers.
Bringing Customers Visions To Life
"I love that my customers often buy my jewellery to commemorate the important milestones in their lives, and I am particularly touched when they choose to share their stories with me."
"Customers write to me telling me about themselves, their values and ethics, maybe where they first met their intended, sometimes stories of great courage in the face of illnesses or loss and other difficult struggles they have overcome."
"These stories touch me greatly and inspire me every day. I do love when customers send me their sea glass to work with, often found on a favourite beach or holiday that means a lot to them."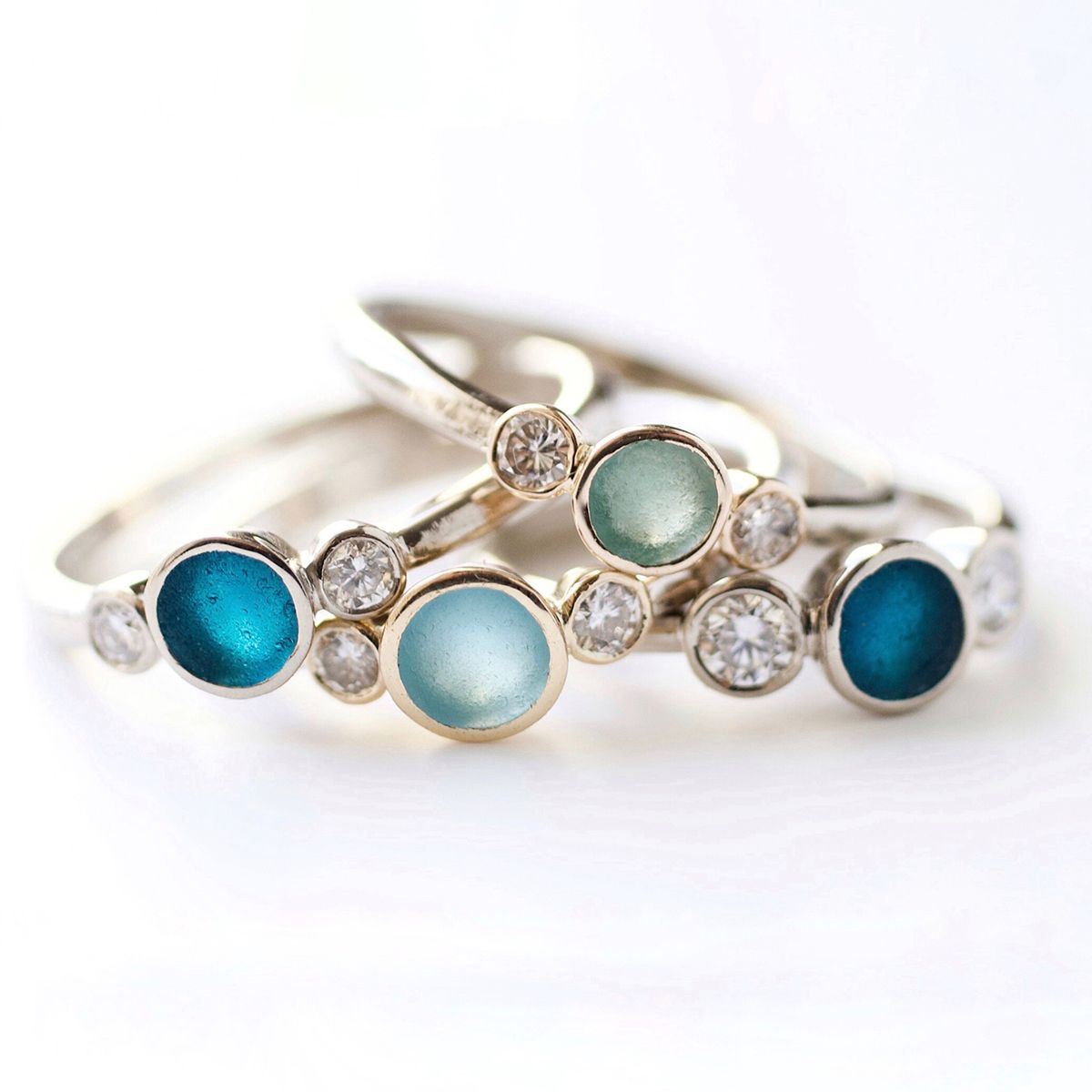 A bundle of Kate's stunning gemstone rings featuring sea glass in a range of ocean colours and sparkling diamonds.
The growth of upcycling materials...
"People are becoming ever more aware of the environment around them, and of the urgent need to protect it. So upcycling materials for jewellery rather than using new materials has become more and more popular.
The fact that sea glass has a history, having been tumbled around in the ocean perhaps for decades, and could have come from far flung shores, really adds to the mystery and romance of sea glass. It's also just incredibly beautiful!"
Kate's Top Tips For Working With Sea Glass & Gemstones
"My top tip would be to always make sure you keep sea glass cool while you're working with it - so drilling it underwater is essential if you are going to prevent it from cracking.
It is also important to make sure when you are using drill bits (the best ones to use are diamond coated) that you don't put too much pressure on the piece - just work very gently and slowly lifting the bit away often to let the glass cool down. If you force it it will almost always break - I know all too well from experience!"
Watch Our Tutorial On How To Drill Sea Glass
Drilling sea glass is very popular and once you understand the technique and practice a few times, you will love creating beautiful jewellery with your found treasures!
Read our advice page on how to use diamond coated drill bits to drill holes in your sea glass with step by step instructions. Plus get everything you need to have a go online with Kernowcraft.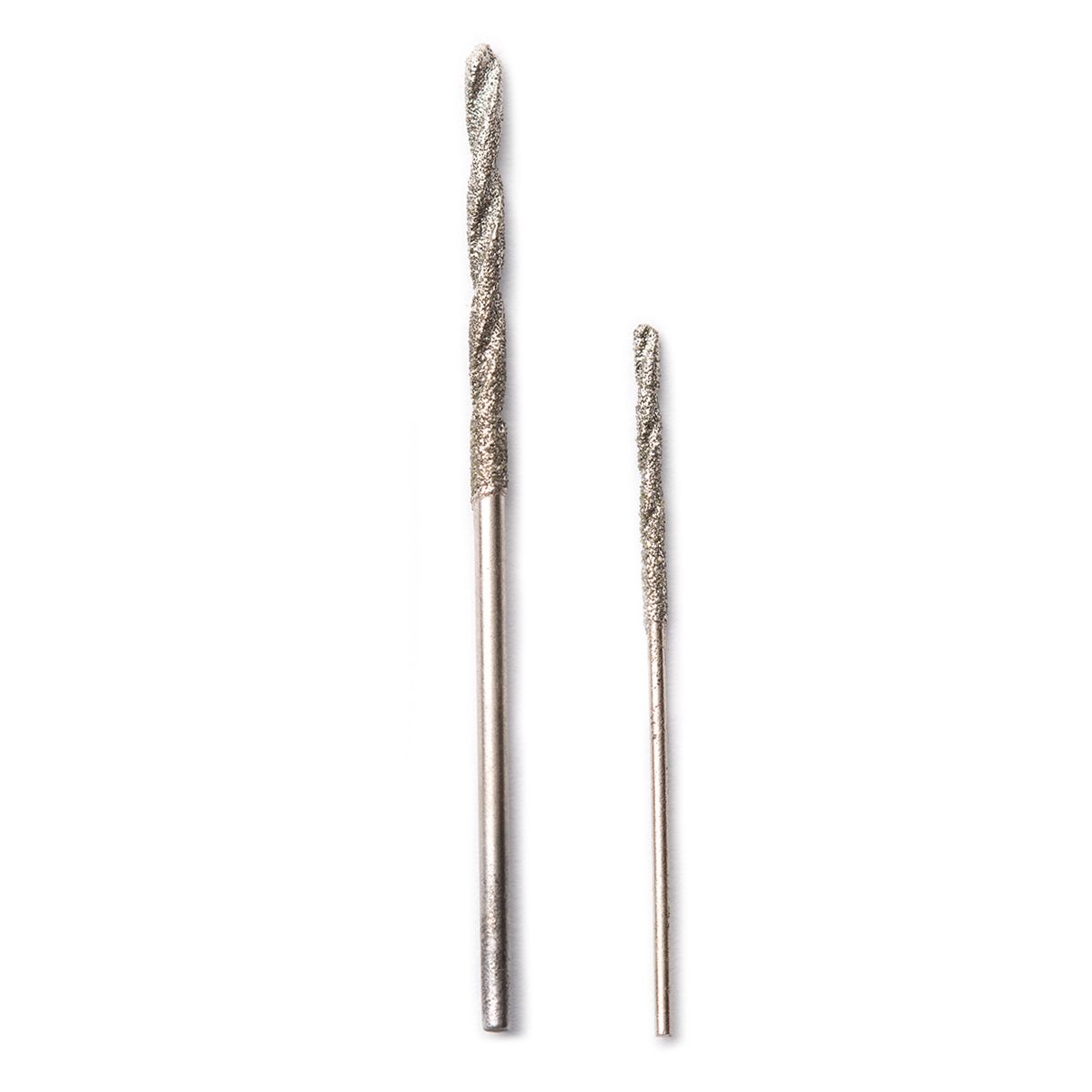 These twist drill bits are electroplated with diamond particles and perfect for drilling sea glass, gemstones, pearls and ceramics. Available in a range of diameters to suit your needs.
Kate's Top 5 Gemstones To Use With Sea Glass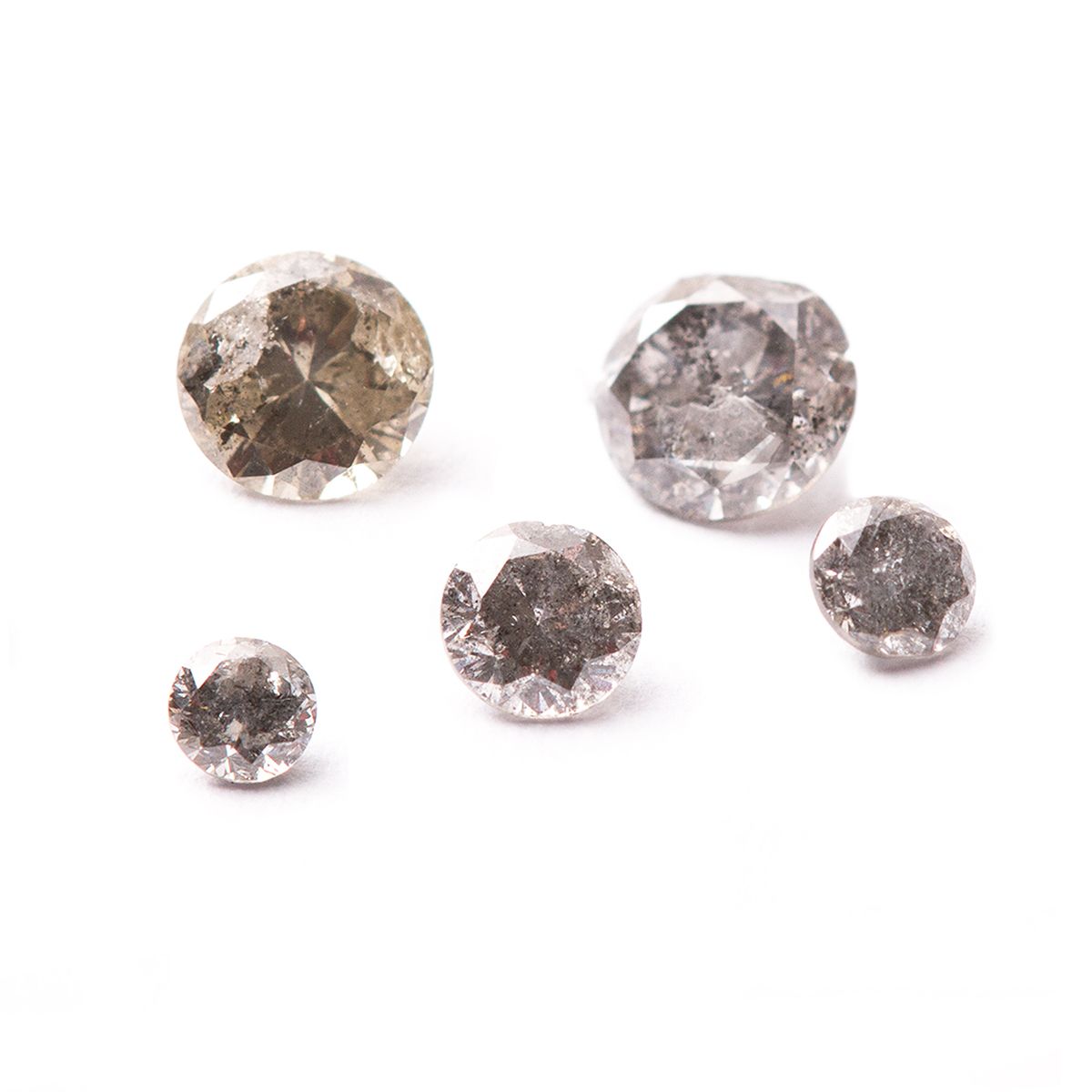 "I think the contrast between sparkly white diamonds and the frosted surface of sea glass works so well when they are used together. I tend to work in conjunction a lot with my customers to design something that will work well for them, and diamonds are definitely a very popular choice for engagement rings."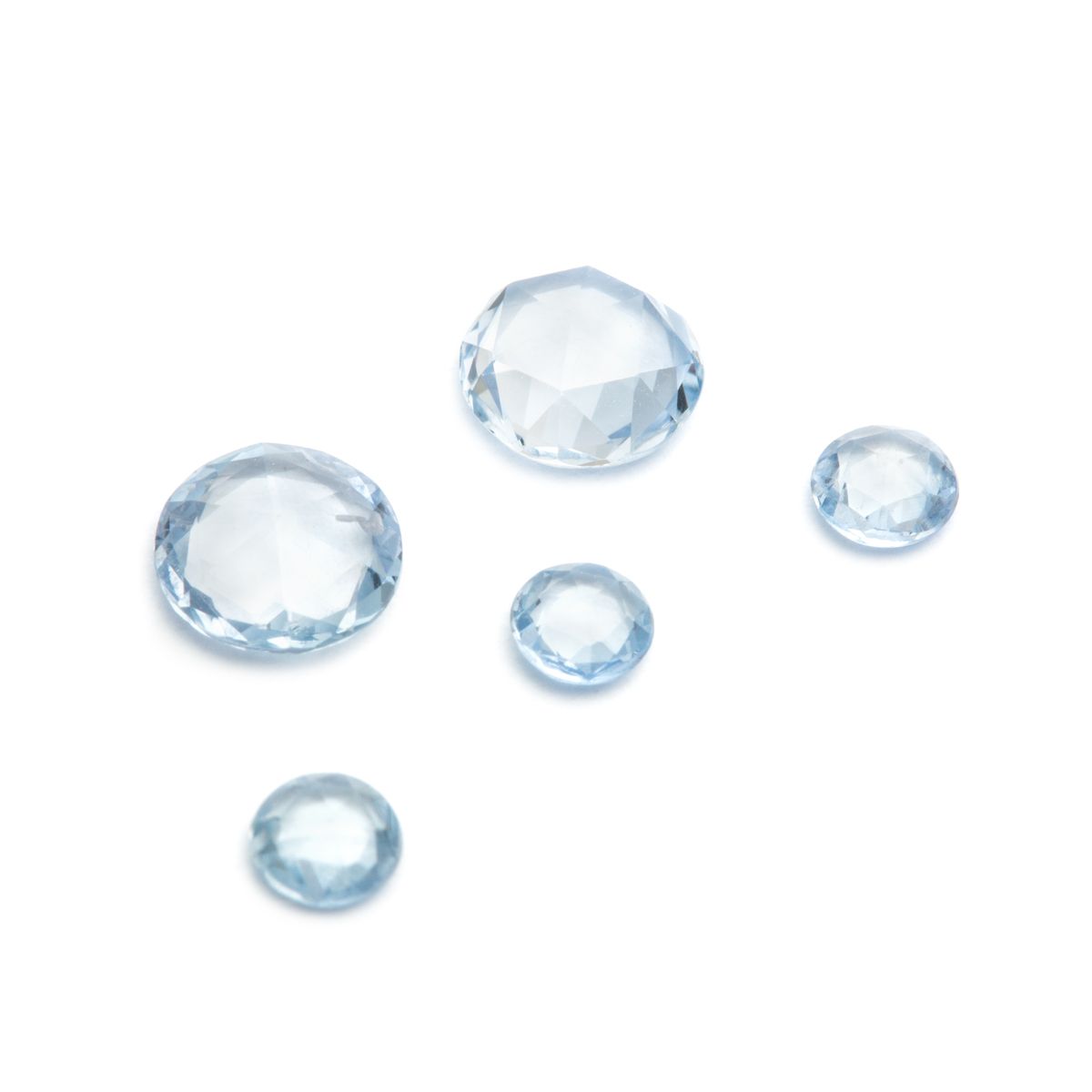 "Other gemstones I love to use with sea glass are sapphires in sea shades, like teals, greens and blues. There really are so many to choose from, not just the dark blue ones we're so used to seeing. Used with similar shades of sea glass they can really add a richness to a design, and a good sapphire can add a nice amount of sparkle too."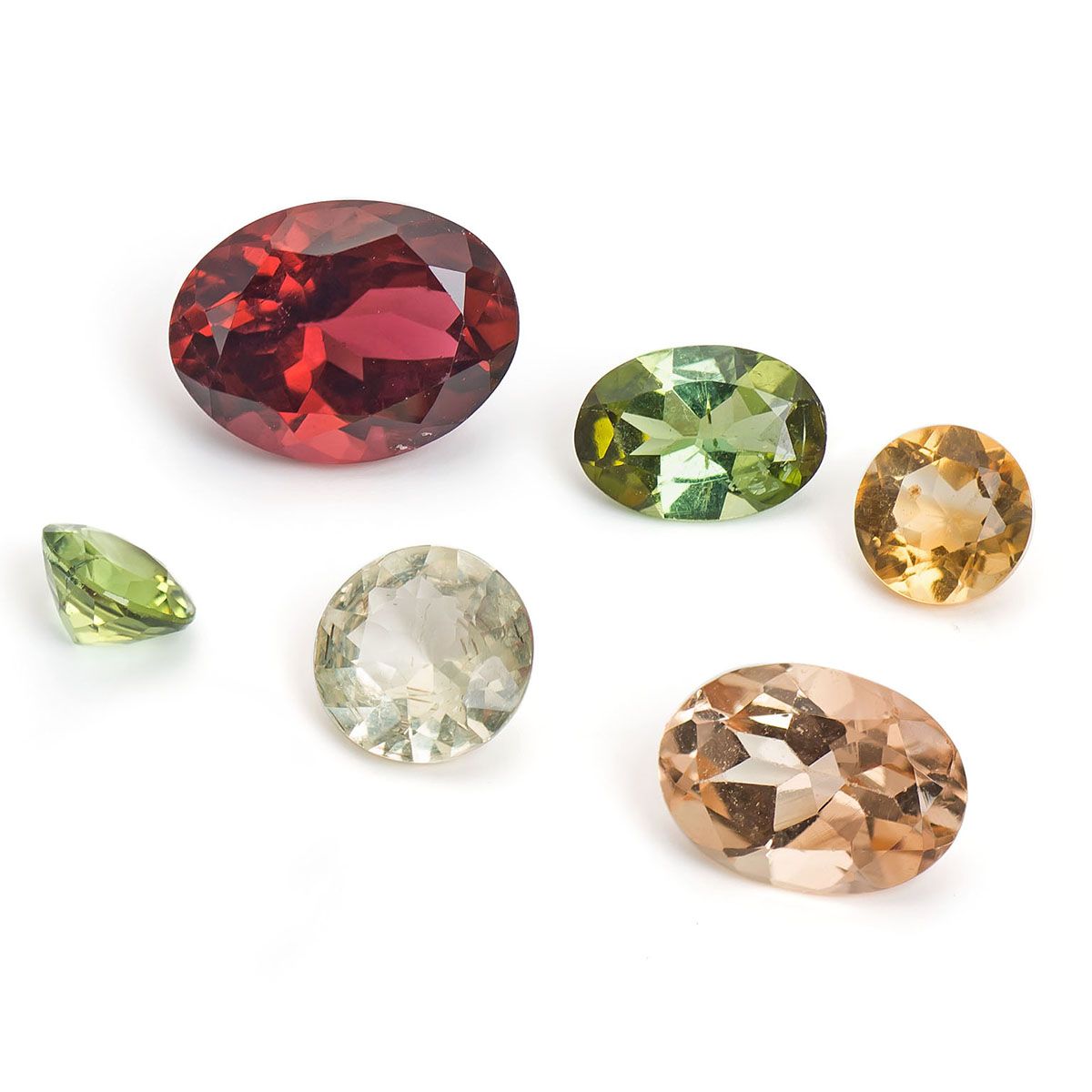 "Another big favourite gemstone of mine is tourmaline. It is available in so many different colours, some of them are really vibrant!"
"When I'm not using sea glass, I love the little flash of colour from a good blue moonstone."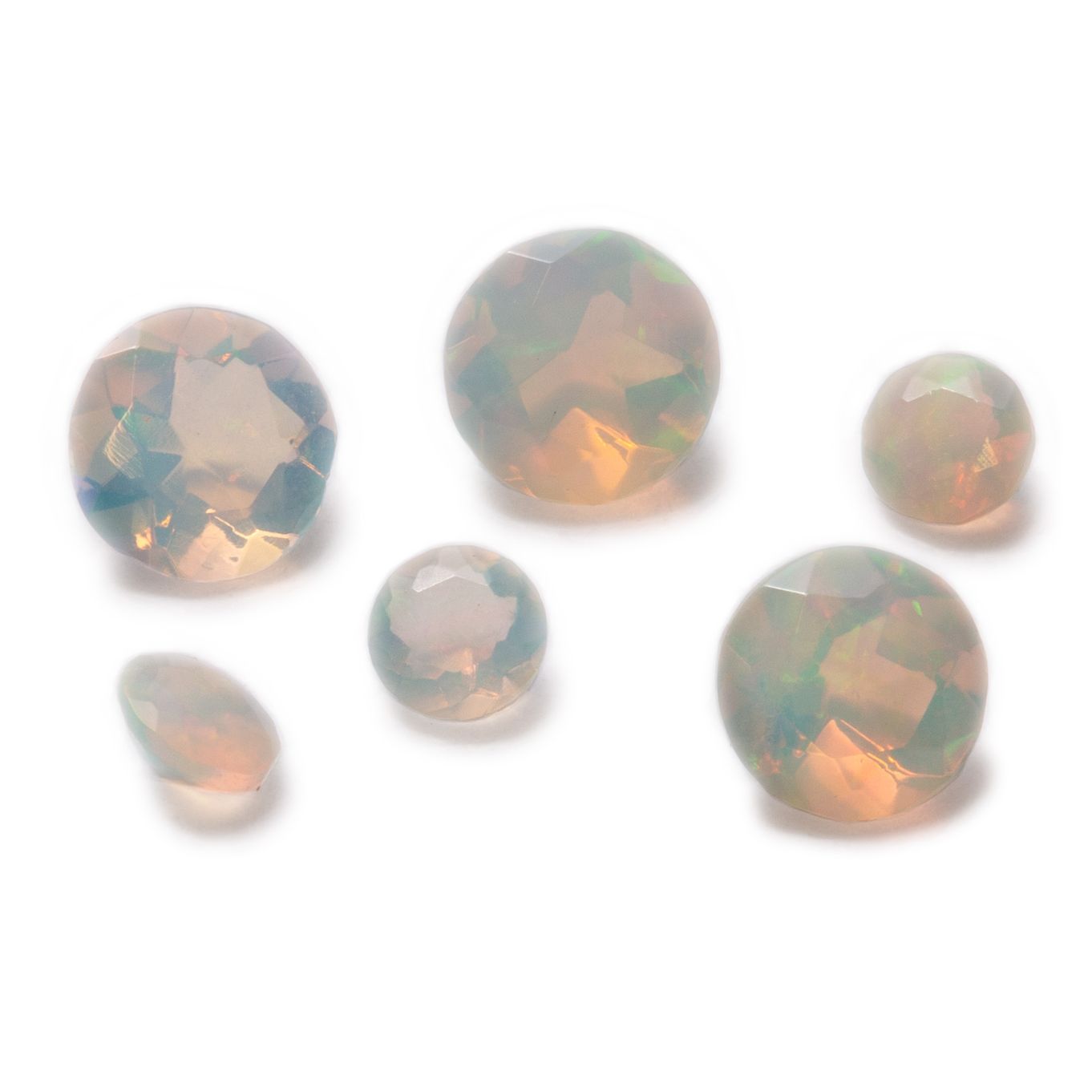 "Some of the opals from Australia are also absolutely amazing - I've yet to do a commission with opal but I am on the look out for the perfect excuse to incorporate a lovely example!"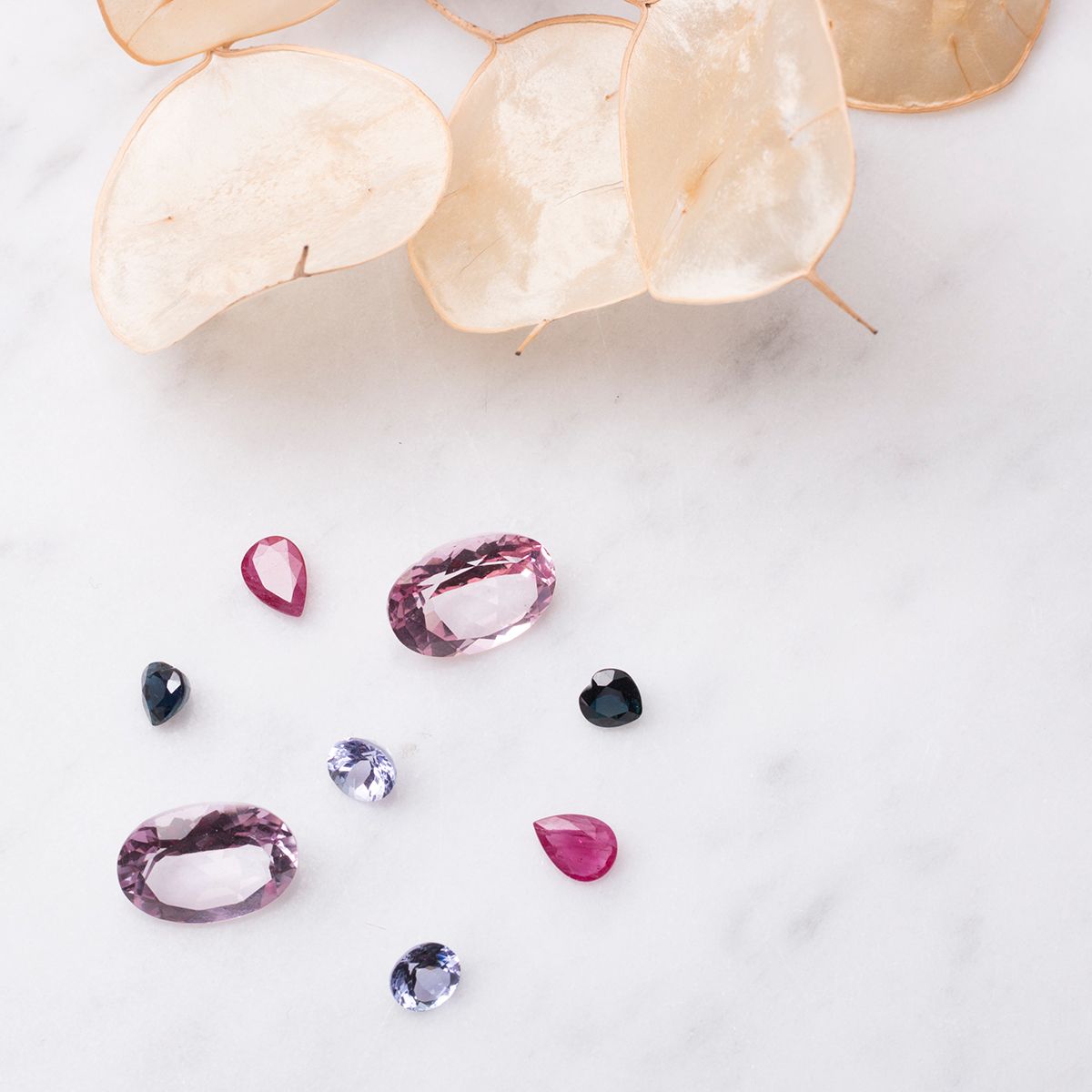 At Kernowcraft, you will find over 800 high quality precious and semi precious, ethically sourced gemstone cabochons, faceted stones and beads for your handmade jewellery designs.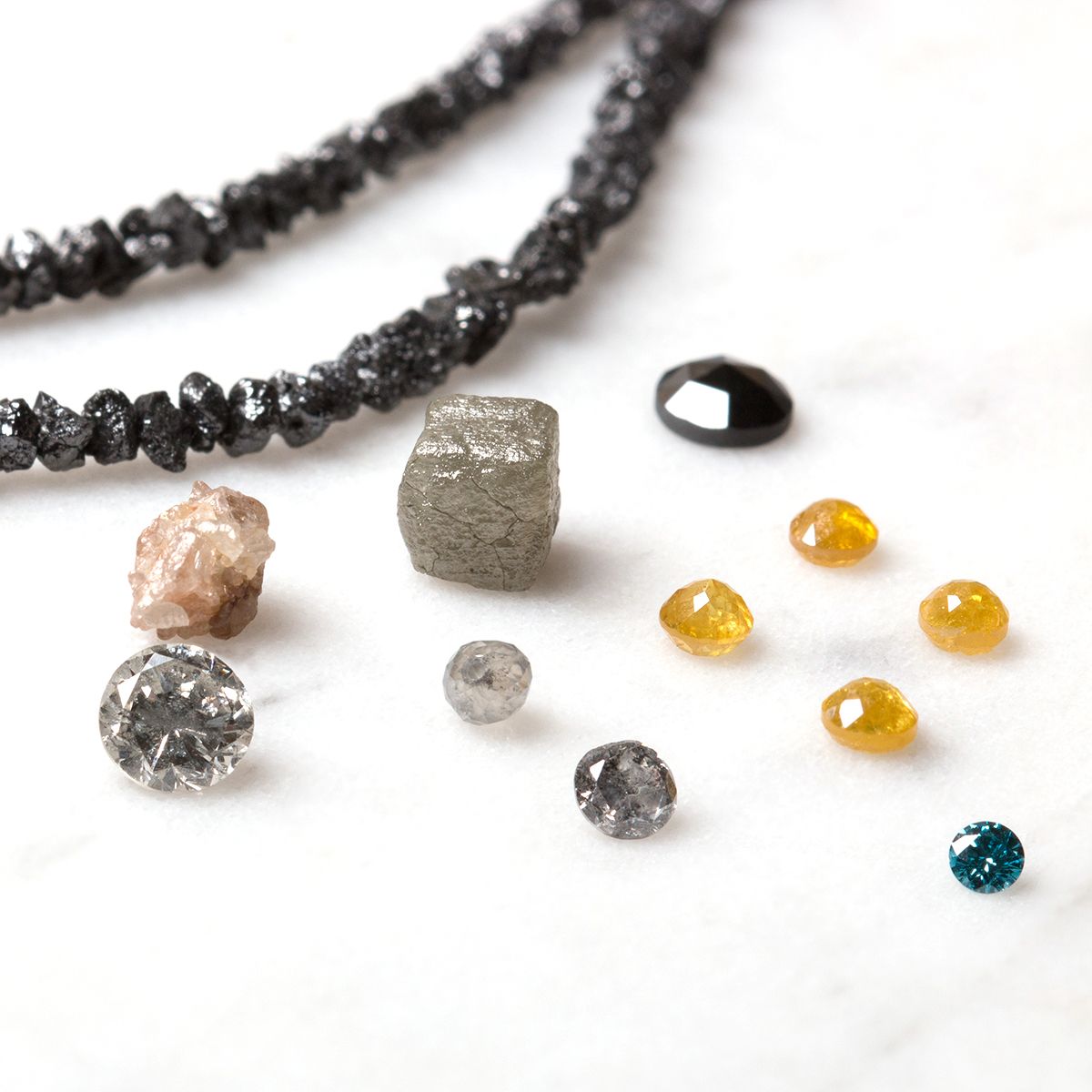 Explore our beautiful selection of diamond cabochons, rose cut cabochons, faceted stones, nuggets beads and rondelle beads below in a range of sizes and colours for your jewellery designs. All of our diamonds are conflict-free and have been purchased from trusted and legitimate sources, not involved in funding conflict and in compliance with United Nations resolution.