Meet The Jeweller, Author & Tutor Jinks McGrath
We're so excited to be chatting with jeweller Jinks McGrath all about her jewellery making journey and best selling books! We have stocked Jinks' brilliant books for many years now and have been huge fans of her stunning jewellery designs, so it was a joy to find out more. In this interview, we discover more about Jinks' journey in teaching, a commission she'll never forget to her experience of being a jewellery consultant travelling across the world to support communities.
You can shop our full range of books, including Jinks McGrath's books 'Jewellery Making: A Complete Course For Beginners' as well as 'The Jeweller's Directory Of Decorative Finishes'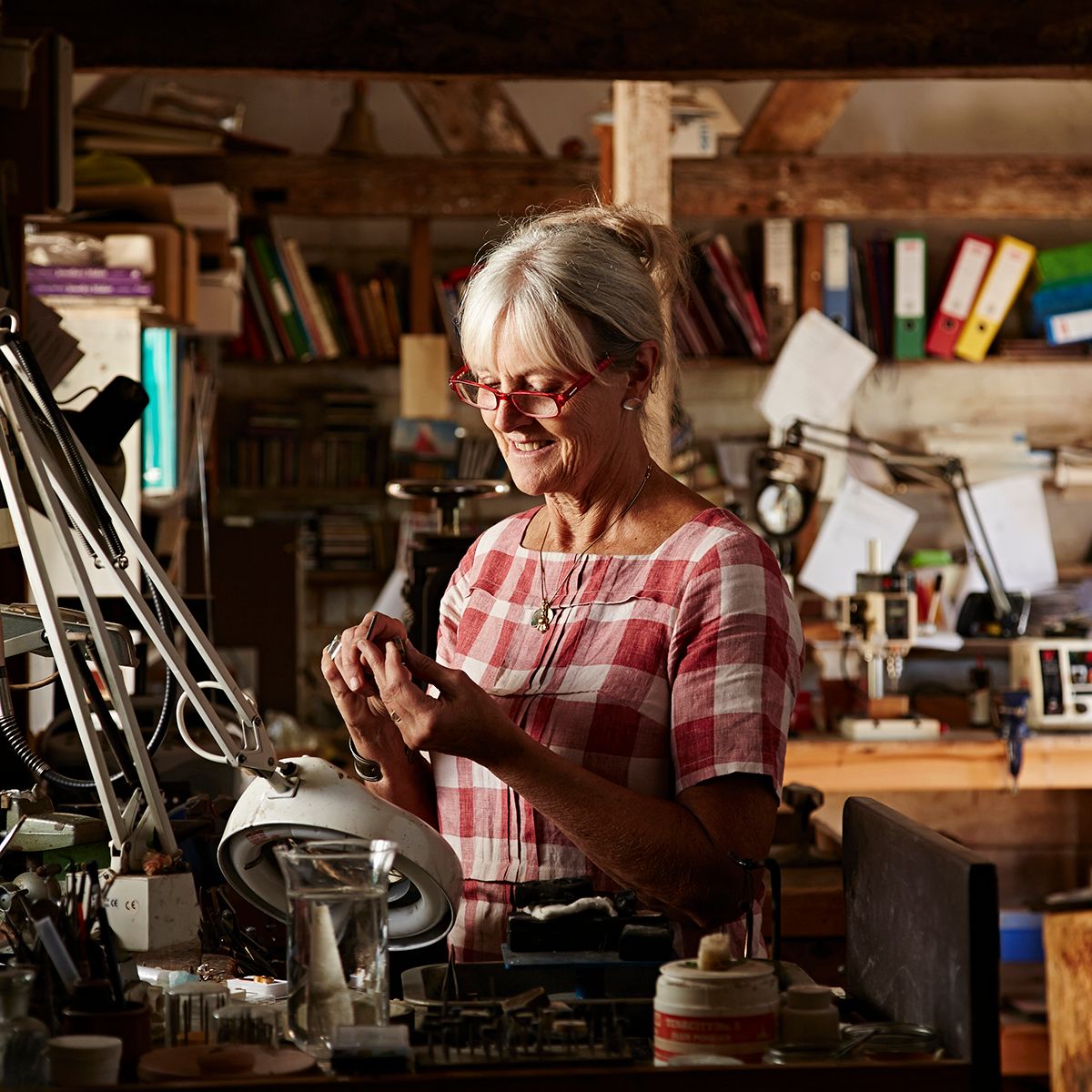 Photo credit: Alun Callender
Hi Jinks, tell us how your jewellery making journey started!
I enrolled in several different classes after I had left British Airways in my early 20's, which coincided with starting a family.
Out of them all it was the Jewellery classes, run by Brian Newble at the Berkshire College of Art and Design, that really made me feel I had found something truly special and which I felt could bring out my creativity and teach me all sorts of practical things such as using small tools, appreciating proportion and design, understanding different metals, and above all patience.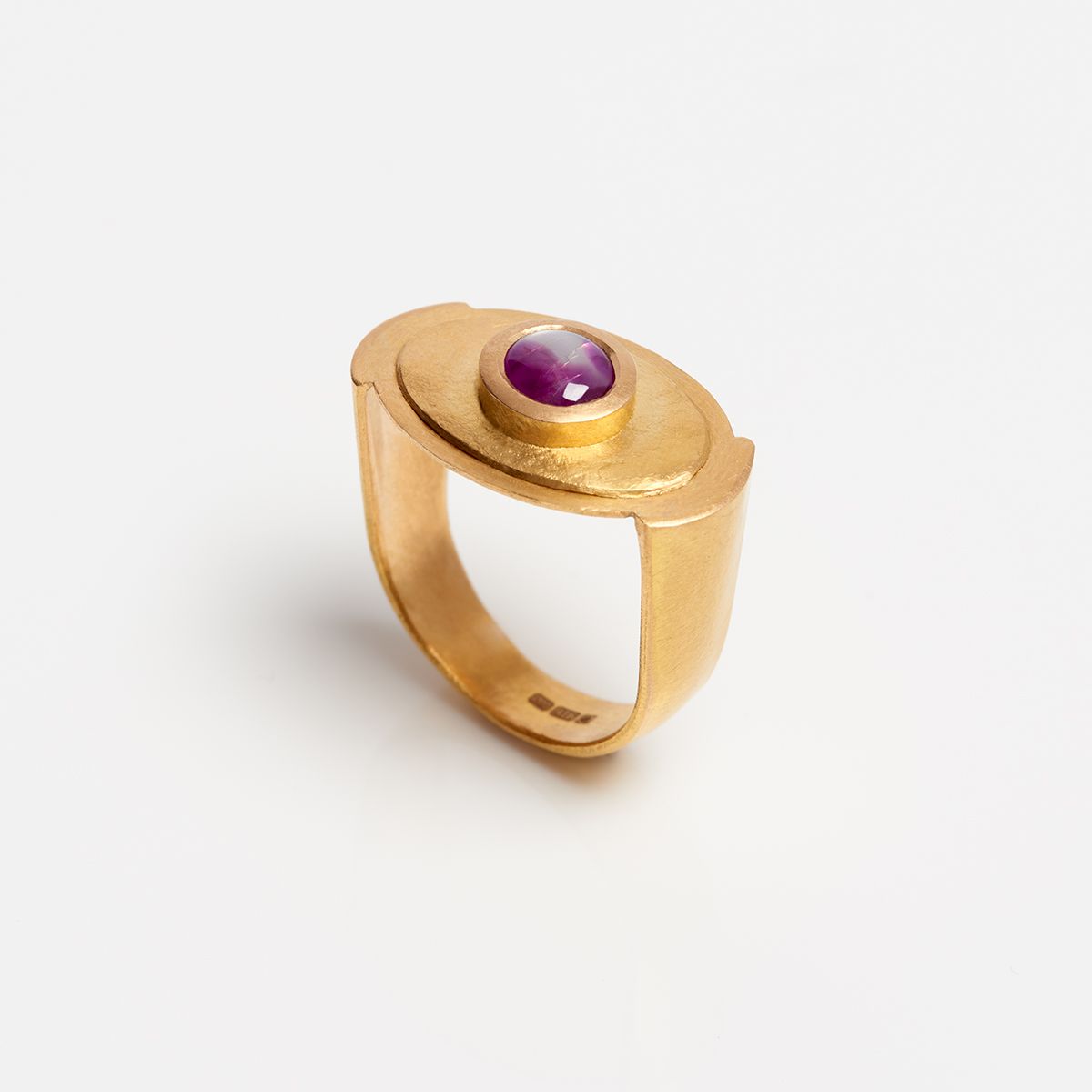 How would you describe your style?
I've never really thought I had a design style as I like to experiment with so many different techniques and ideas, but I do realise that I'm not drawn to very decorative designs and I prefer to keep things at least looking simple (this doesn't mean of course that they're simple to make!). I do love rich colours which I can find, not only in the enormous variety of semi precious and precious stones but also, in the differently coloured golds and silver available.
I've always had a hankering, which I have never quite got round to doing, to work with more natural found objects and more metals such as iron and steel. I think if I were starting over I would have a great time playing around with these and then maybe introducing some gold or silver into the work.
"So in all my books, when I'm describing a technique, I go back to when I was starting out and remember the things I didn't quite understand and try to explain them clearly and without complication..."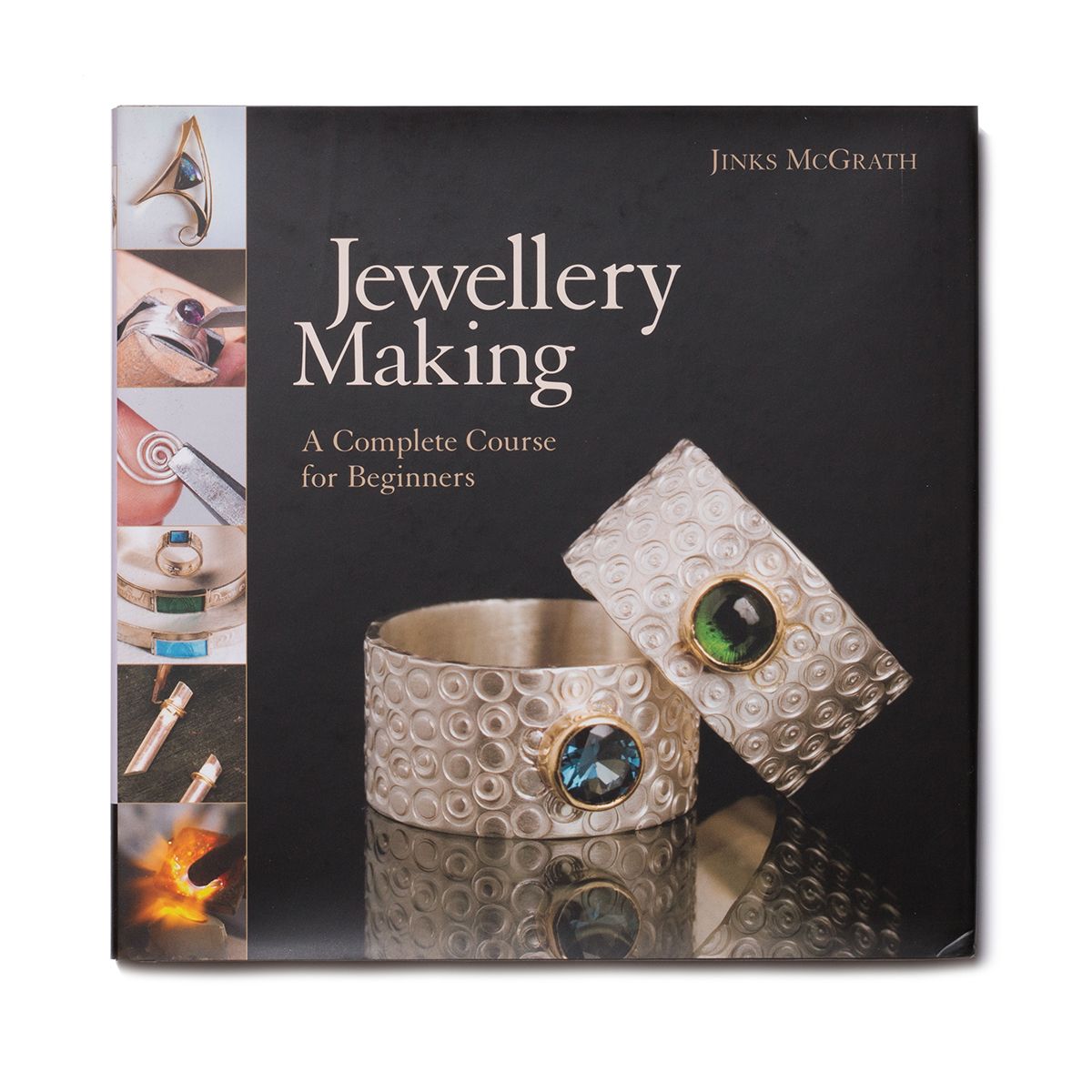 With this book, I aimed to go through things from the beginning and is very much based on all the things I remember about how it was when I first started, and all the things that I needed explaining simply.
So in all my books, when I'm describing a technique, I go back to when I was starting out and remember the things I didn't quite understand and try to explain them clearly and without complication. I hope that students who read the book will benefit from that.
We also stock your book 'The Jeweller's Directory Of Decorative Finishes'. Tell us more about this book and an insight into the many techniques featured
The Decorative finishes book was a real fun book to do as it meant exploring so many different ways of creating a surface on metal. I made all the samples before the photographer came and these have proved really useful, as I can show them to students when they want to know about, reticulation, fusing, inlay, oxidisation, etc etc, all those different techniques which appear in the book. I think it's one of my more interesting books as it covers just the one subject but in so many different guises.
Kernowcraft Shows You Inside Jinks' Best Selling Book
"Basically, just get on and do it!"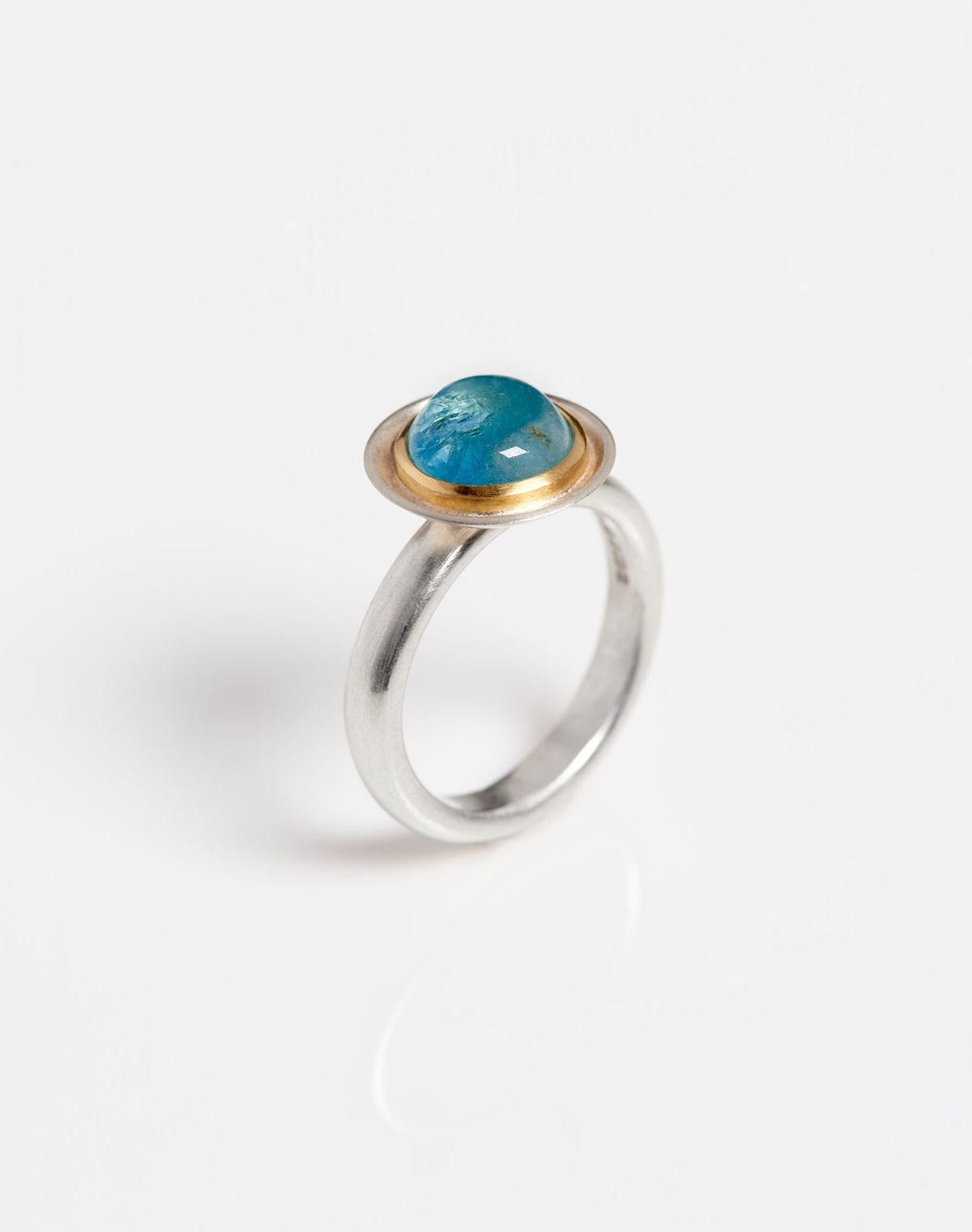 What's your personal favourite decorative technique and why?
I really like reticulation when it works well….which it doesn't always! It's fun building up the layer of fine silver with the many annealing processes and then seeing how and if the ripples are going to occur like I hope. It's always a bit more difficult knowing exactly what to do with the piece after it's been reticulated as of course there are some thinner weak spots as well as the lovely high bits.
You have written seven jewellery making books! What a great achievement, tell us more about your process and did you face any challenges along the way?
Yes, I have written 7 jewellery technique books and I hope their readers find them all helpful. I think some of them are now out of print but do come up from time to time second hand. There are really positive things about writing: the first one is that it makes me think clearly about what I want to say and then try to say it in a very clear way, secondly I am always happy to pass on what I have learnt over the many years that I have been making jewellery. Thirdly, it's a very good discipline having to work to a deadline and fourthly photographers can sometimes have a fearsome reputation, but everyone I've worked with has been really generous with their time and very patient when I have had to finish something for the next photo!
On the other hand, I think the challenges have been all to do with the deadlines which can be very demanding, and perhaps one other is trying to keep my hands clean and free from the inevitable scruffy nails and the odd nick from the saw blade, which the photographers don't like at all!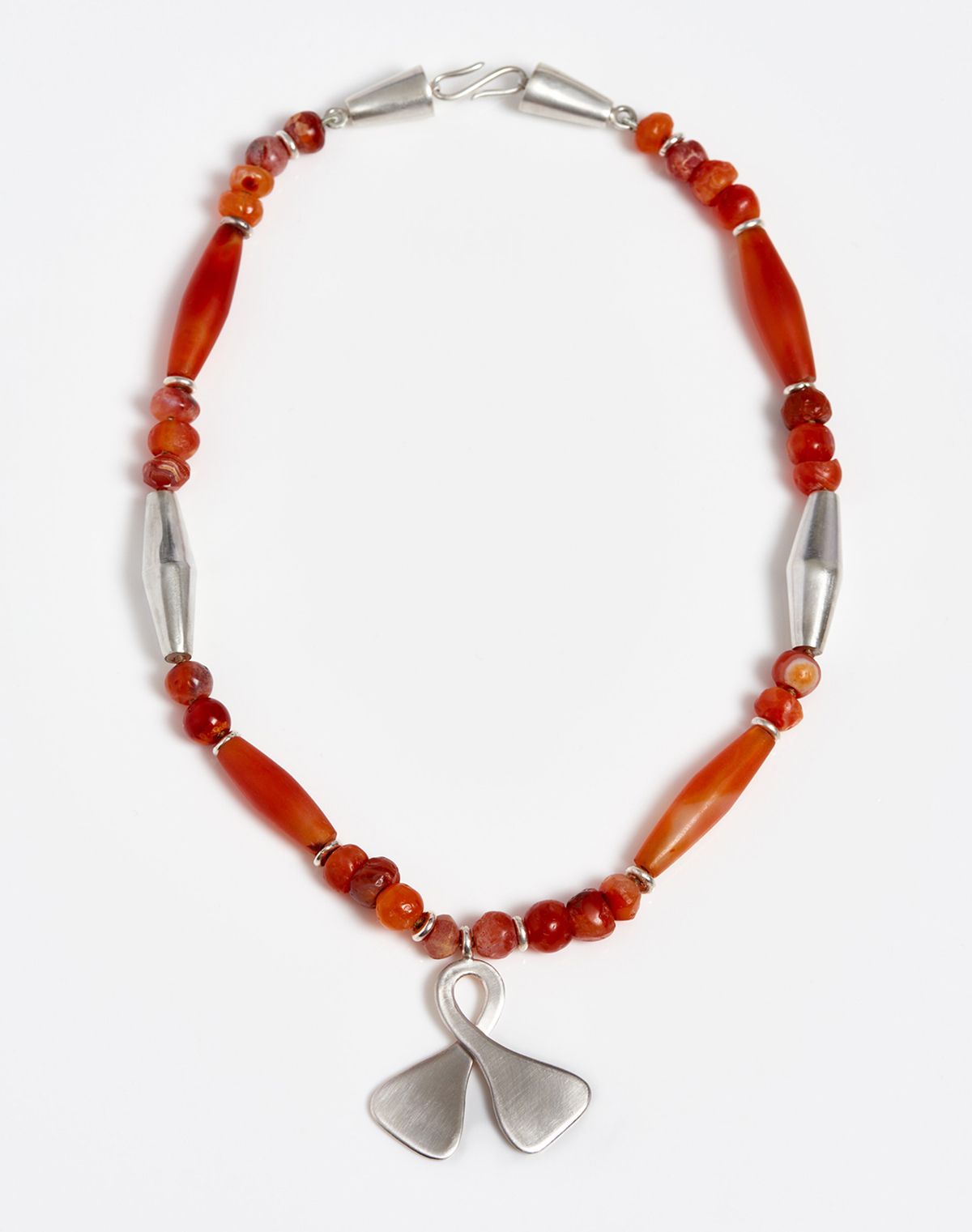 Do you have a personal favourite book?
I have 2 favourite books the first one being Oppi Untrachts 'bible' 'Jewellery Concepts and Technology' and the second one being H. Wilson's 'Silverwork and Jewellery'.
With the books I have written I'm not sure that I have a favourite but if I really had to give an answer I would say perhaps the last one I wrote, 'Metalsmithing For Jewellery Makers' as it has really useful information about different annealing, soldering and melting temperatures and working properties of lots of different metals.
What would be your top tips for getting started in jewellery making?
This is a big subject…but basically, just get on and do it!
Although I think maybe it depends on your age a bit… after finishing school and then going on to university to do a degree in Jewellery, gives you all the brilliant student fun times as well as bringing out your particular talents and an in depth knowledge of design and how the Jewellery World works.
I think if you want to be a real hands-on jeweller I would find some good classes to go to and use books, videos and online tutorials that demonstrate the techniques you want to learn. I think you can learn a lot by just working at it and also making mistakes. The trick is to know why you made a mistake and then learn from them!
"What I really enjoy about the classes is how everyone takes an interest in what others are making without it being competitive in any way..."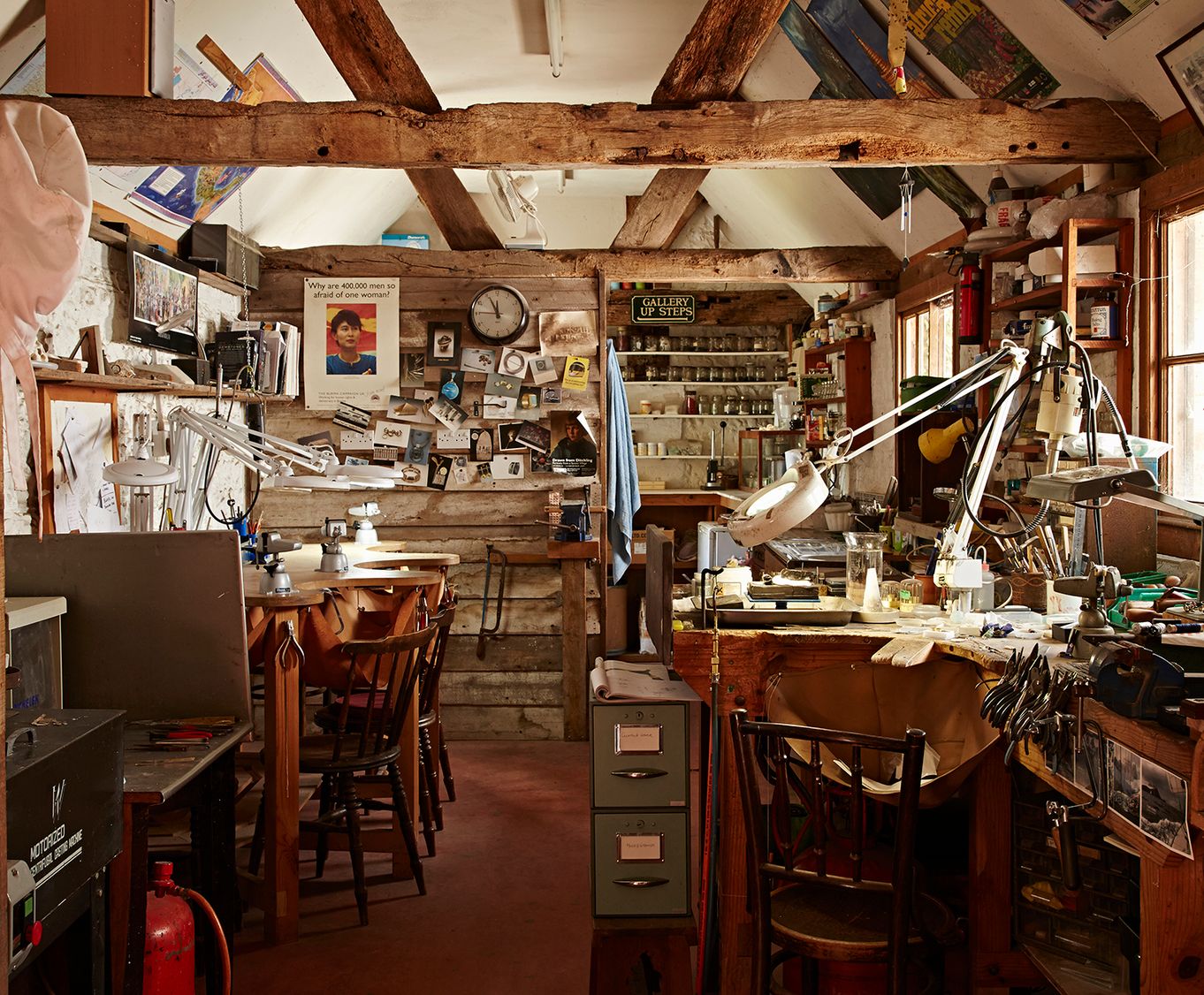 Photo credit: Alun Callender
Tell us about your teaching journey and the inspiration behind setting up your own teaching space
I started teaching jewellery after I spotted a very dusty and unused jewellery workshop in a school I was looking around with a view to my children doing their A levels there. I remember asking one of the staff if they would like to get the workshop going again, luckily they agreed it would be a good idea, which then led to me teaching GCSE level students and some A level ones too. After a few years, my husband had built me a lovely workshop at home, in a separate building… which means I can lock the door at night and 'go home'.
My bench is in a separate area of the workshop and, then further up there are 5 benches for students and 2 extra ones, for demonstrations. I have now been running classes here for about 25 years. At the far end of the workshop is the office, full of books, bills, papers folders, messages, wall charts and of course the computer.
We'd love to hear more about your jewellery courses and your favourite parts about running them
I run about 10 courses a year. There are 2, 3 and 4 day courses to choose from. I also run a 4 hour class one morning each week during term times. There are a maximum of 5 students on each course which enables me to teach everyone individually and at their own pace. Students come with ideas of what they would like to make, or wanting to learn a new technique, or very often they are students who have never made any jewellery before and are keen to learn what it's all about! What I really enjoy about the classes is how everyone takes an interest in what others are making without it being competitive in any way. I encourage students to take their time and not rush to get things done, and to try to do things in the right order so that they don't have to deal with unnecessary cleaning up in difficult areas. Learning to solder well is a big part of what I teach as it is such a fundamental skill in jewellery making.
We take roughly an hour off at lunch time, when I provide lunch for everyone which gives us a good opportunity to chat and get to know each other a bit more.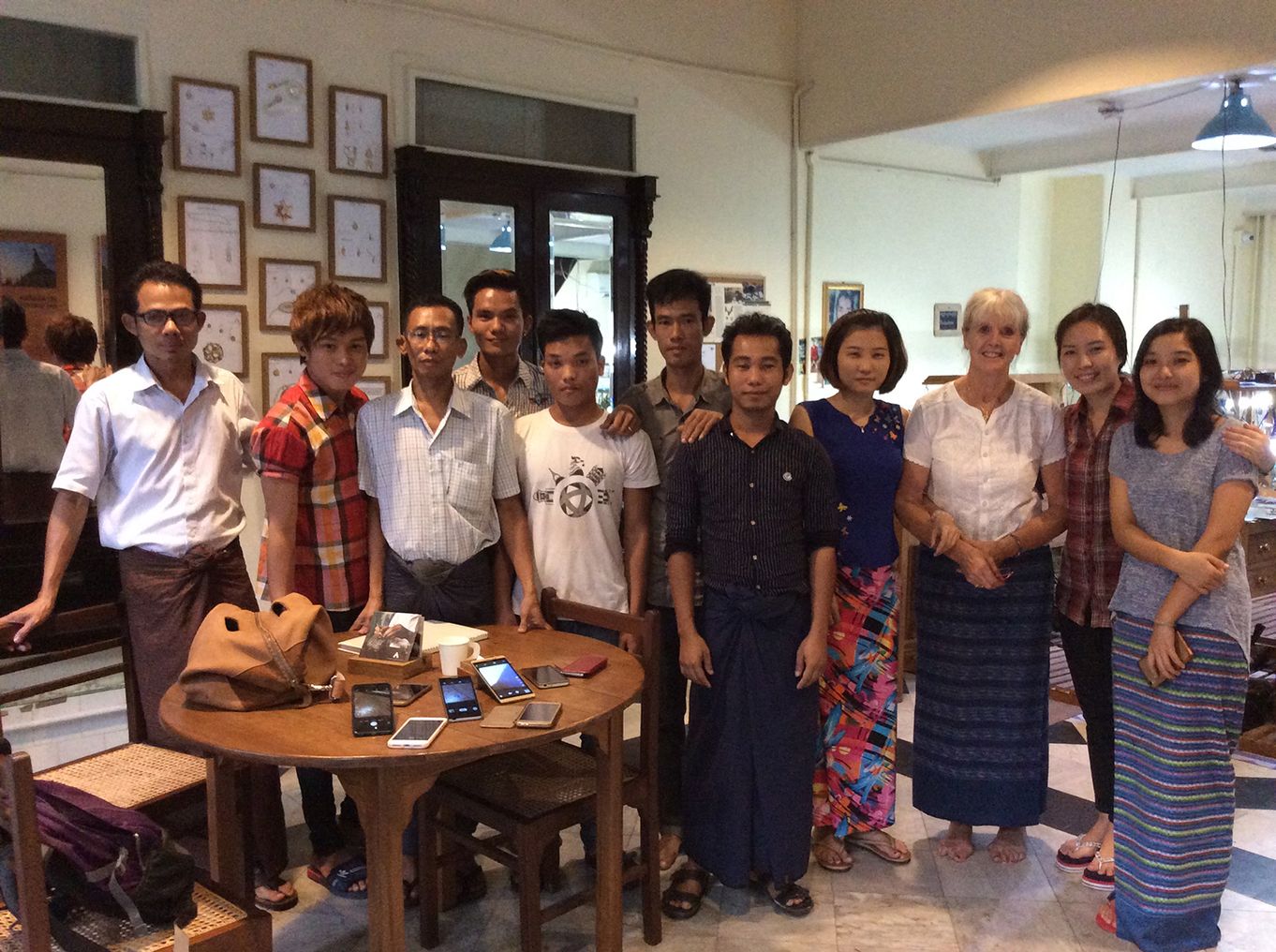 You're also a jewellery consultant, tell us more about what this entails!
Well, I could write pages on this, but I will keep it as short as I can.
I am mainly involved in setting up Jewellery Workshops, training the trainers, developing curriculums, interviewing potential students and then starting the training with them. In some cases, I'm teaching a new skill to already very competent jewellers, for example I spent some time in Thailand in an enamelling workshop which was already producing many pieces on copper. So I was asked to deliver further training using both silver and 18 carat gold.
I've also done a lot of work with the 'not for profit' organisation 'Turquoise Mountain' setting up jewellery workshops in different countries where they have a presence, both in the Middle and Far East. (https://www.turquoisemountain.org/) I was also fortunate enough to be asked to run a couple of jewellery masterclasses in Mexico City. I spent a lot of time in Jordan before Covid hit us all, where most of the trainees were refugees from Syria and as with most of the workshops I run, I'm training mainly women who otherwise would not have much of a chance learn the skill of jewellery making and which then enables them to be able to set up their own small workshops either at home or in a group.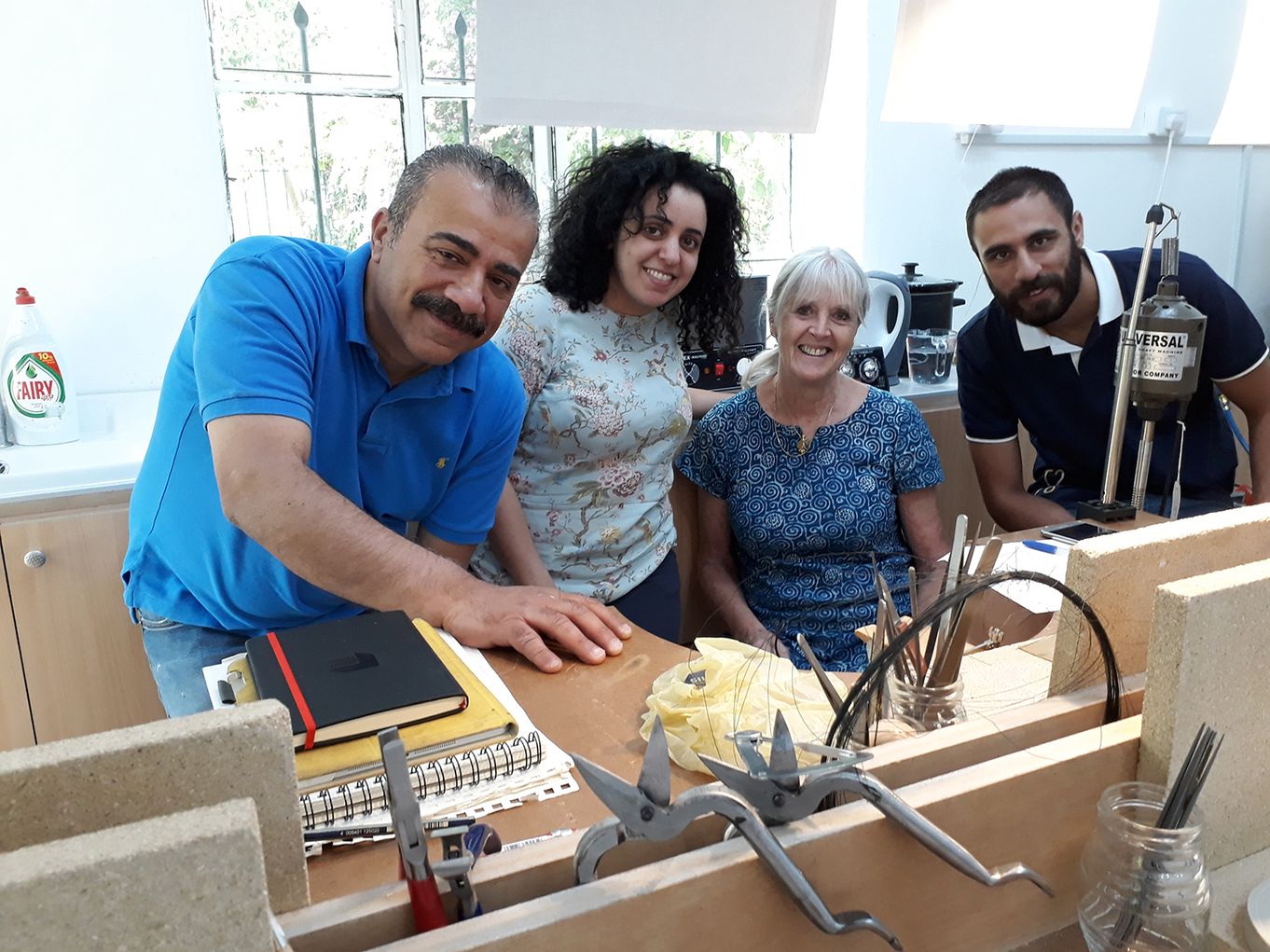 What do you think the future holds for the jewellery industry?
From what I see and hear, most students coming out of their university jewellery courses aspire to be very successful in their chosen metier. I think the courses put a lot of emphasis on the students to create a successful business, which can lead to them becoming jewellery designers rather than makers. As it's not always economical to have collections made in the UK, these often go abroad to be made, which I think is a bit of a shame. On the plus side they have the chance of making a very viable business.
As the buying public becomes more and more aware of green issues, I am constantly asked where I get my gold, silver and stones from. I'm able to give reasonable answers to most of their questions, ie. I recycle most of the gold I use, and I try to buy stones when I'm working away that I find, or know are local to that particular country. Whether or not high street jewellers will be able to provide answers to all the questions, I'm not sure, but I do detect a real and lasting interest into genuine handmade pieces. I guess more and more designers will be using technology to produce jewellery which would be virtually impossible to produce by hand, and this will have a huge effect on the future of the industry.
Having spent all my years enjoying sitting down at my bench and making the next new piece, I'm going to leave all that side of the industry to others!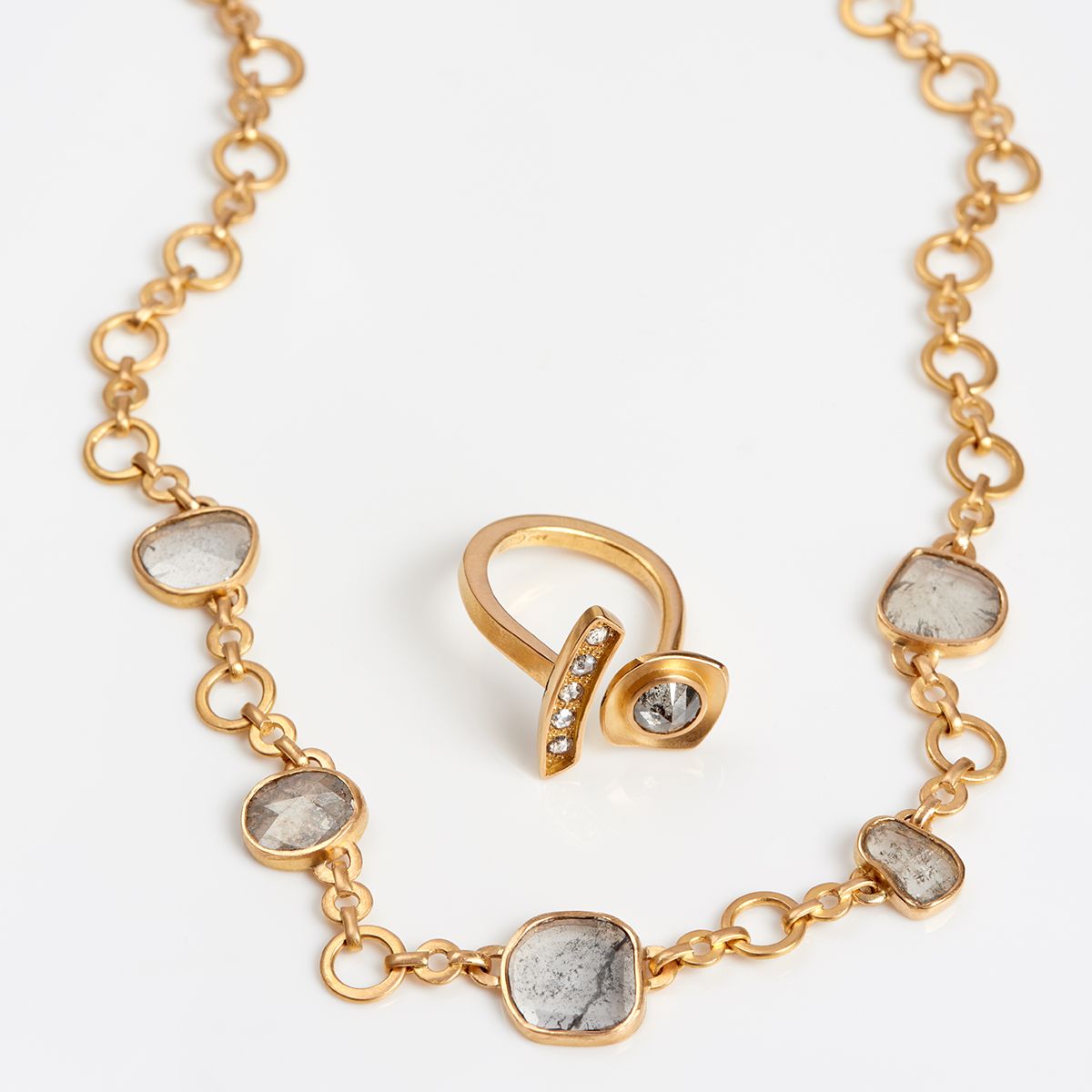 What's the best piece of advice you've ever been given?
Measure twice, cut once.
What's one commission you'll never forget and why?
A client got in touch with me about 24 years ago about a very specific idea he had for a locket.
I did the designs for him and worked out how to make it which was very complicated. I didn't hear back from him, so I put it away and more or less forgot about it. During lockdown I had an email from him to say that he would very much like to revive the idea! So I managed to retrieve the original design, which he now really wanted me to make…without any alterations…! I finally delivered it to him last summer…so a commission that took 24 years to complete!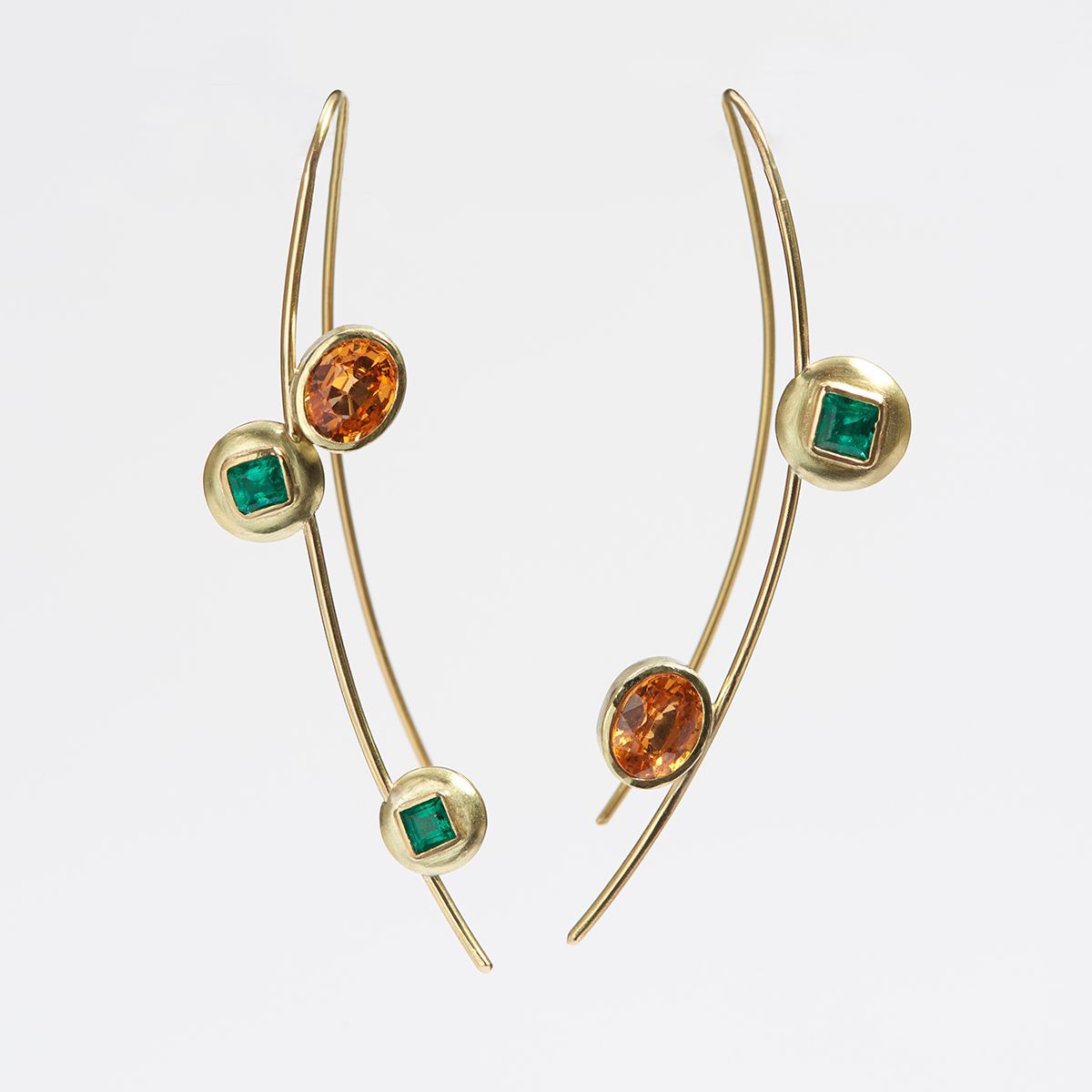 We love that your daughter Suzy works alongside you, tell us more about Suzy's roles within your business
Suzy trained and worked as a Graphic Designer for many years, but having a growing family and moving to Sussex meant that she wasn't really in a position to travel up to London everyday. I was looking for someone to help run my business - my computer work, bill paying, organising courses etc. and Suzy said she would love to do it. So she basically does everything apart from making my jewellery. She organises the shows I'm going to be doing, she does my website…a very big job, she organises the jewellery workshop course timetable and corresponds with all the students, she does my day-to-day book-keeping and all my marketing and graphics, plus she has her own business making preserves and cakes some of which she sells from a little honesty box outside our gate… the chocolate brownies are very popular with students!
And…best of all, she's now coming a day a week to learn to make jewellery, with a view to being able to really help me…how nice is that!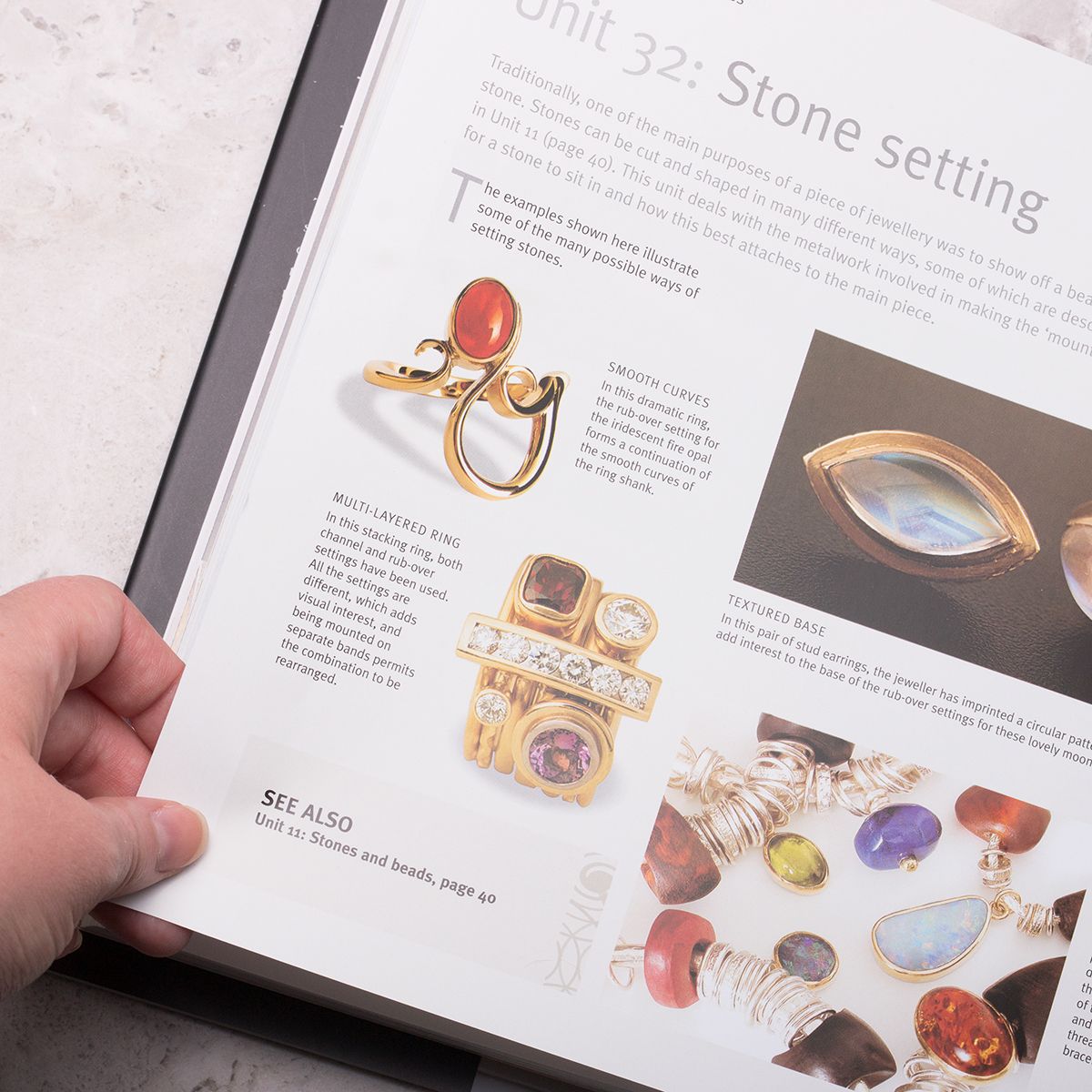 Would you like to write more books in the future?
I've toyed with the idea of going to Bryher on the Isles of Scilly for 6 months to write down my experiences of everything I can remember about being a jeweller, teacher and author! It would be the only other book that I would write now!
Jewellery photography credit: Jonathan Bassett