The Chakras & Stones For Beginners
Learn more about chakra gemstones, their meanings and how to use them the create beautiful handmade jewellery, so you can keep these healing gems close by.
The popularity of healing stones
Healing crystals are becoming increasingly popular, with people using gemstones to balance energies and become more attuned to their body and mind.
Crystals have been used for thousands of years, with ancient people using them for magical and spiritual powers. Although there is no evidence to show that crystal healing works and is not a form of medicine, more and more people are being open to trying the possible benefits that crystals bring.
Crystals are believed to hold vibrational energy and believed to transmit this energy to you and balance your emotional, physical and spiritual energies.
Below you'll be able to find out more about chakras, as well as discover our chakra round beads, a chakra collection and exciting jewellery ideas that you can easily create yourself, without any need of jewellery making experience.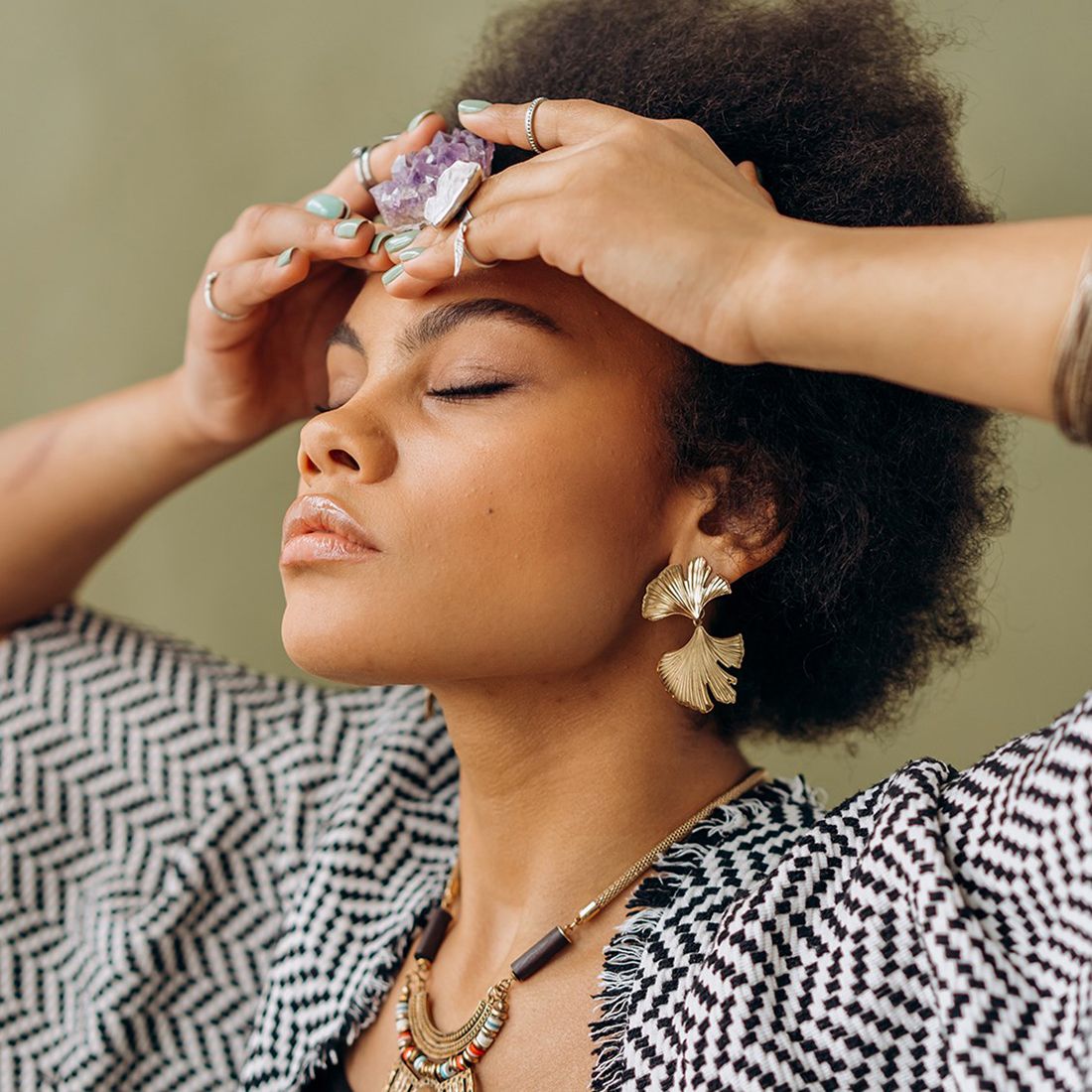 What is chakra?
Chakra is an ancient meditation practice and originates from an old Sanskrit word, translating to 'wheel'. Chakra represents the 7 chakras around your body, with 7 different centres of energy. Each chakra is connected to one area of the body and an emotional state. It is believed that by balancing these energies your emotional, physical and spiritual wellbeing will benefit.
How do I use chakra healing stones?
Choose your favourite gemstones linked to the chakras and use them to re-tune your chakras and balance your energies.
There are several ways to use the stones in everyday life, here are some examples:
Wear the stones as jewellery over the chakra locations
Meditate with the stones
Keep a stone in your pocket or on your person
Add them to your bath water
Sleep with the stone under your pillow or next to your bed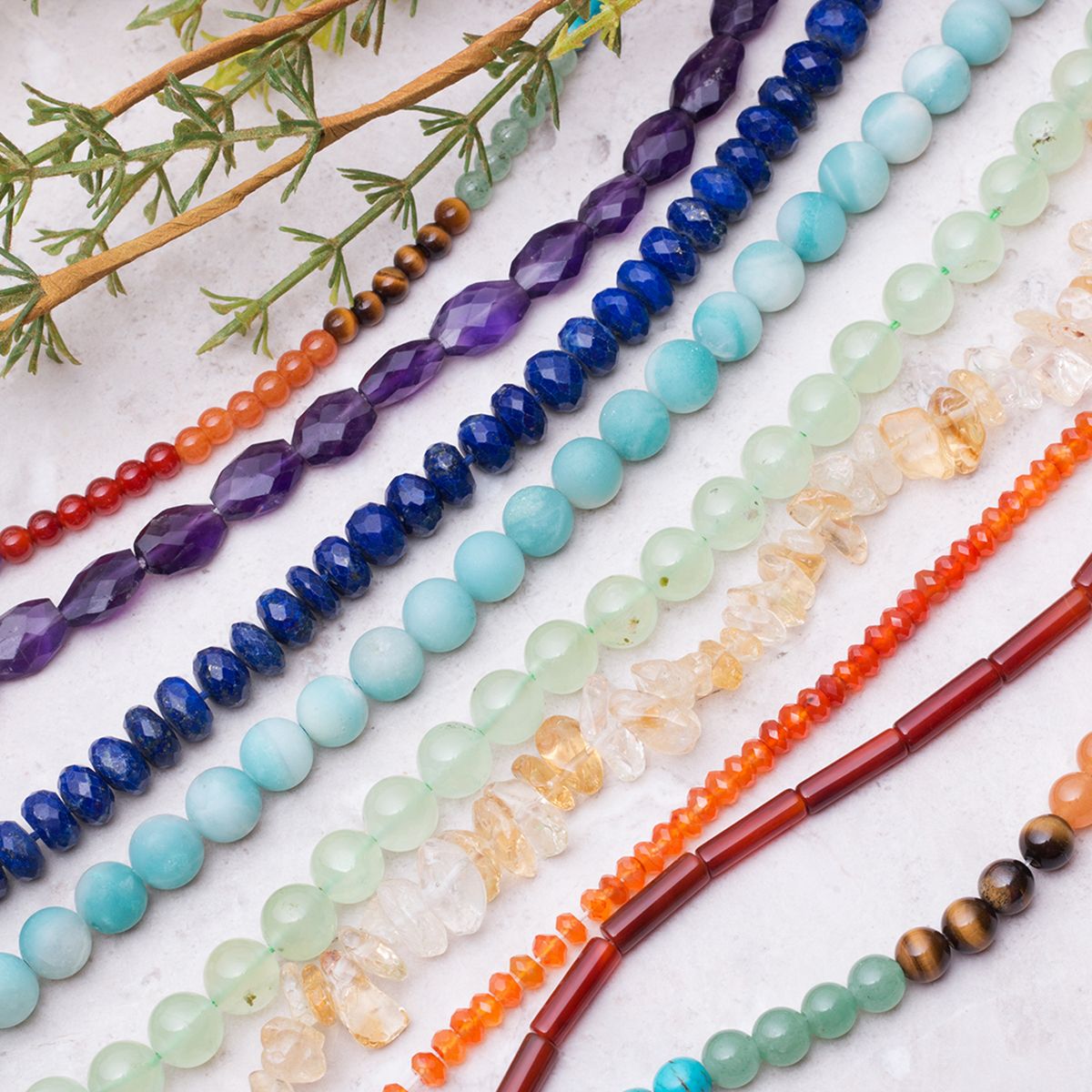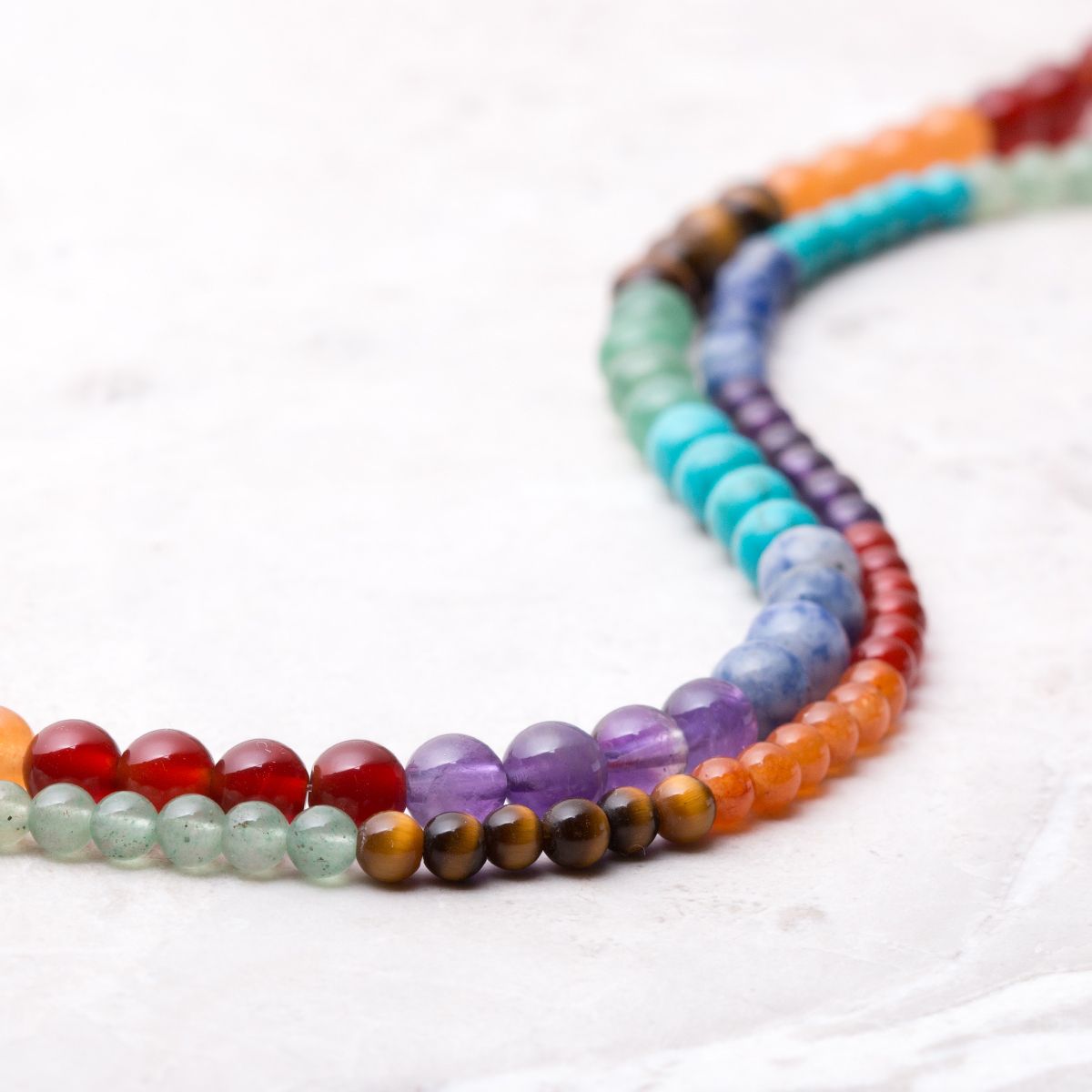 Discover our colourful round chakra beads, available in 2 sizes for you to create various chakra inspired jewellery designs, including beaded necklaces, earring drops and bracelets.
Each coloured gemstone represents one of the seven chakras - so there's no need to source multiple gemstones for your chakra designs! The gemstones included in the strand includes red agate, peach aventurine, tiger's eye, green aventurine, magnesite, sodalite and amethyst.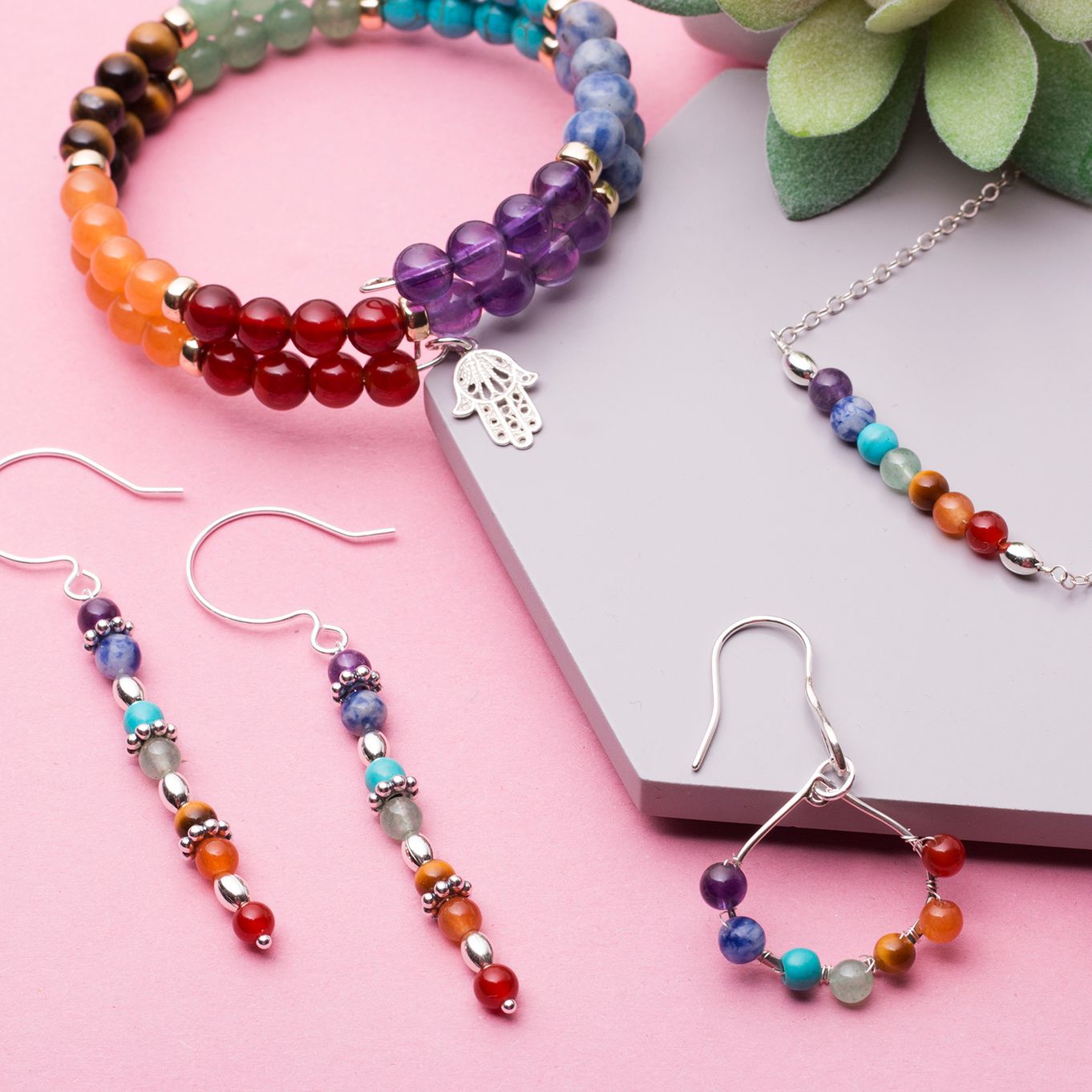 Discover chakra jewellery making project ideas suitable for beginners! You'll learn how to make a memory wire bracelet, wire wrapped earrings and a bead bar necklace. Plus you'll find all the tools and supplies you need right here with Kernowcraft.
Don't forget that you can easily customise these designs using your favourite metal beads or choosing different findings and metal wire.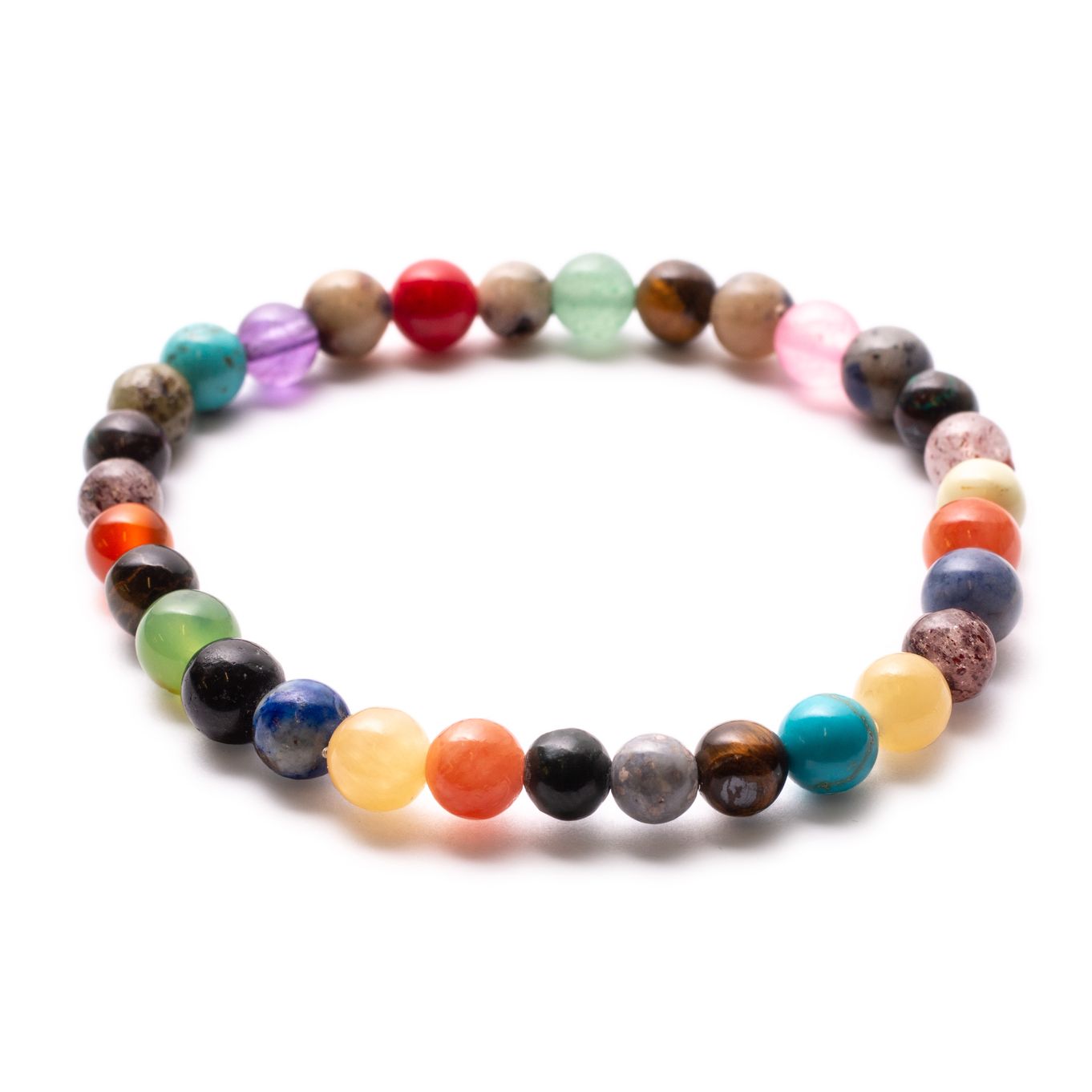 These beautiful chakra gemstone bead bracelets are strung on elastic for an instant ready-to-wear bracelet. Each bracelet consists of a multi-gemstone strand of round beads featuring all seven chakra colours.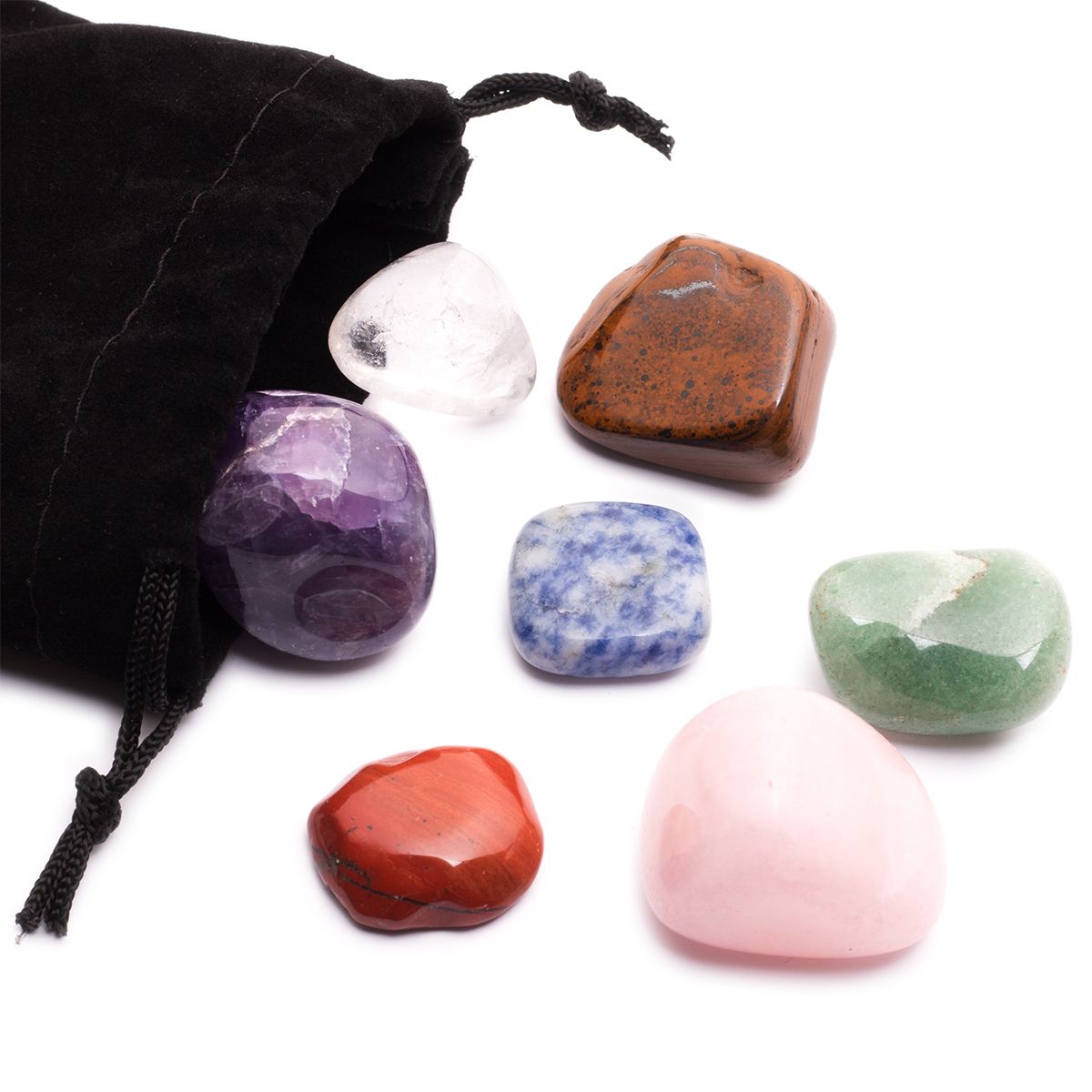 This complete set of seven chakra tumbled polished stones come in a velour drawstring pouch, a perfect gift for a crystal lover or treat for yourself. The pack includes crystal quartz, amethyst, sodalite, rose quartz, green aventurine, tiger's eye and red agate.
---
Discover the 7 chakras and the coloured gemstones that are linked to them below...
You'll find most of this jewellery designs in our Jewellery Making Kits section, with online step by step instructions and a handy one-click shopping list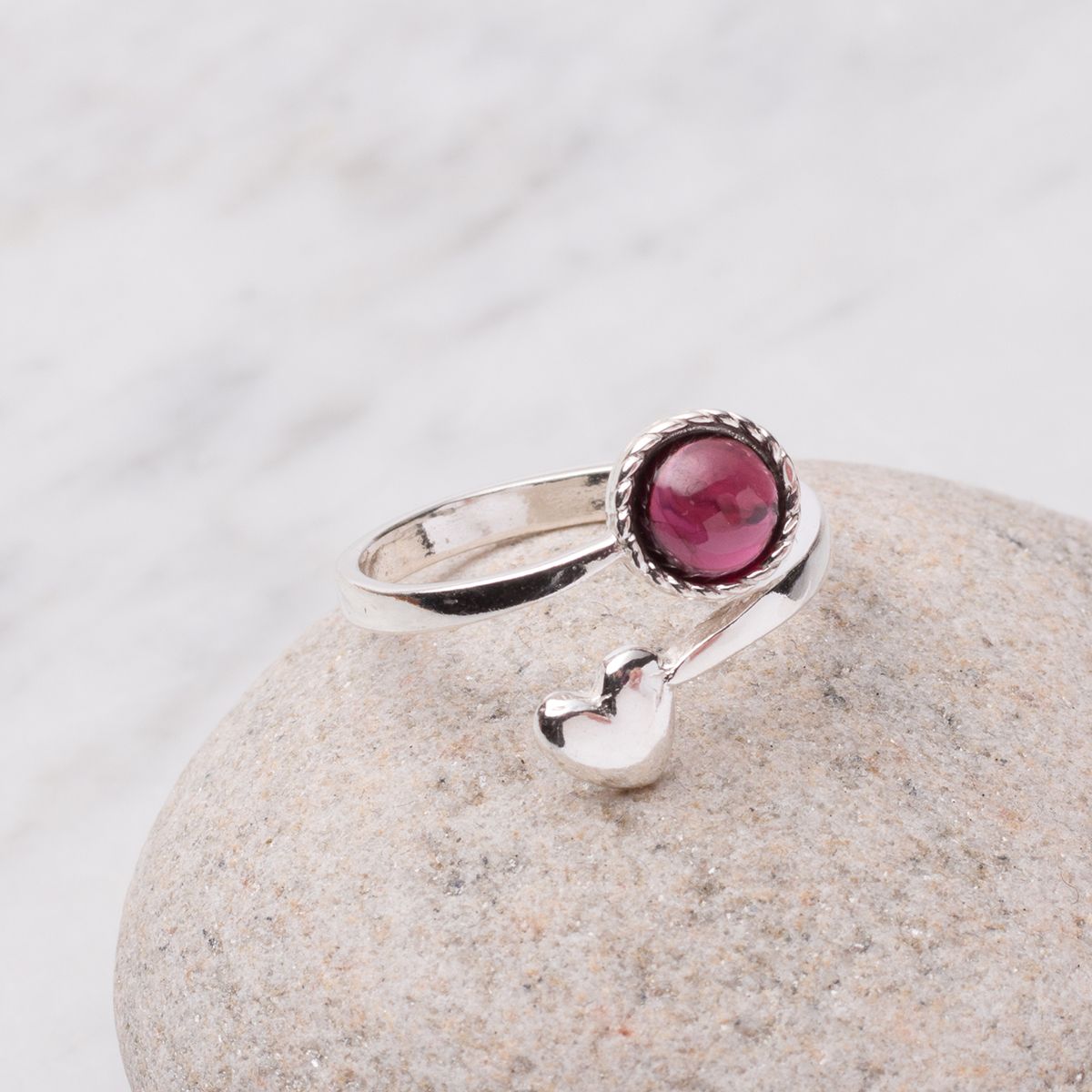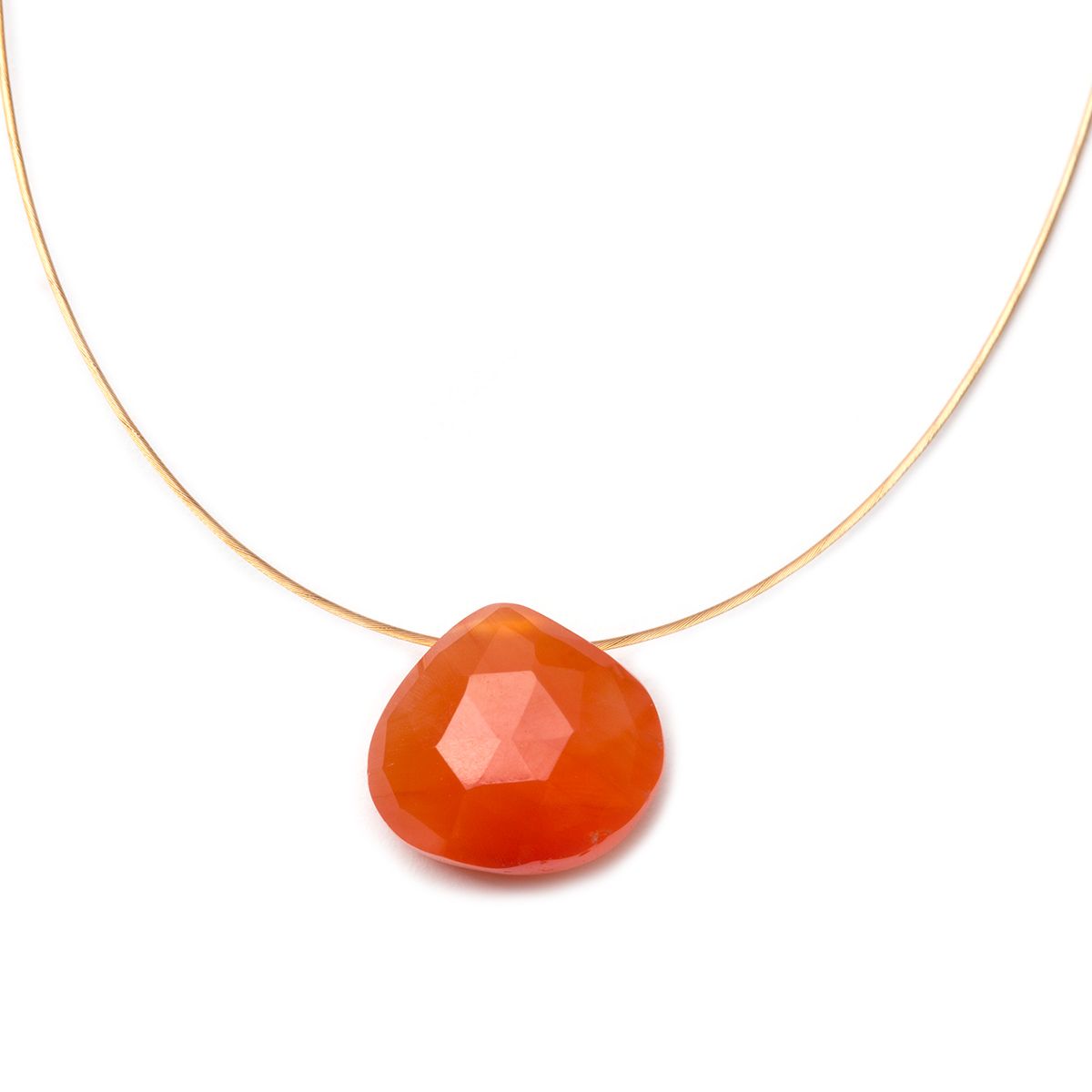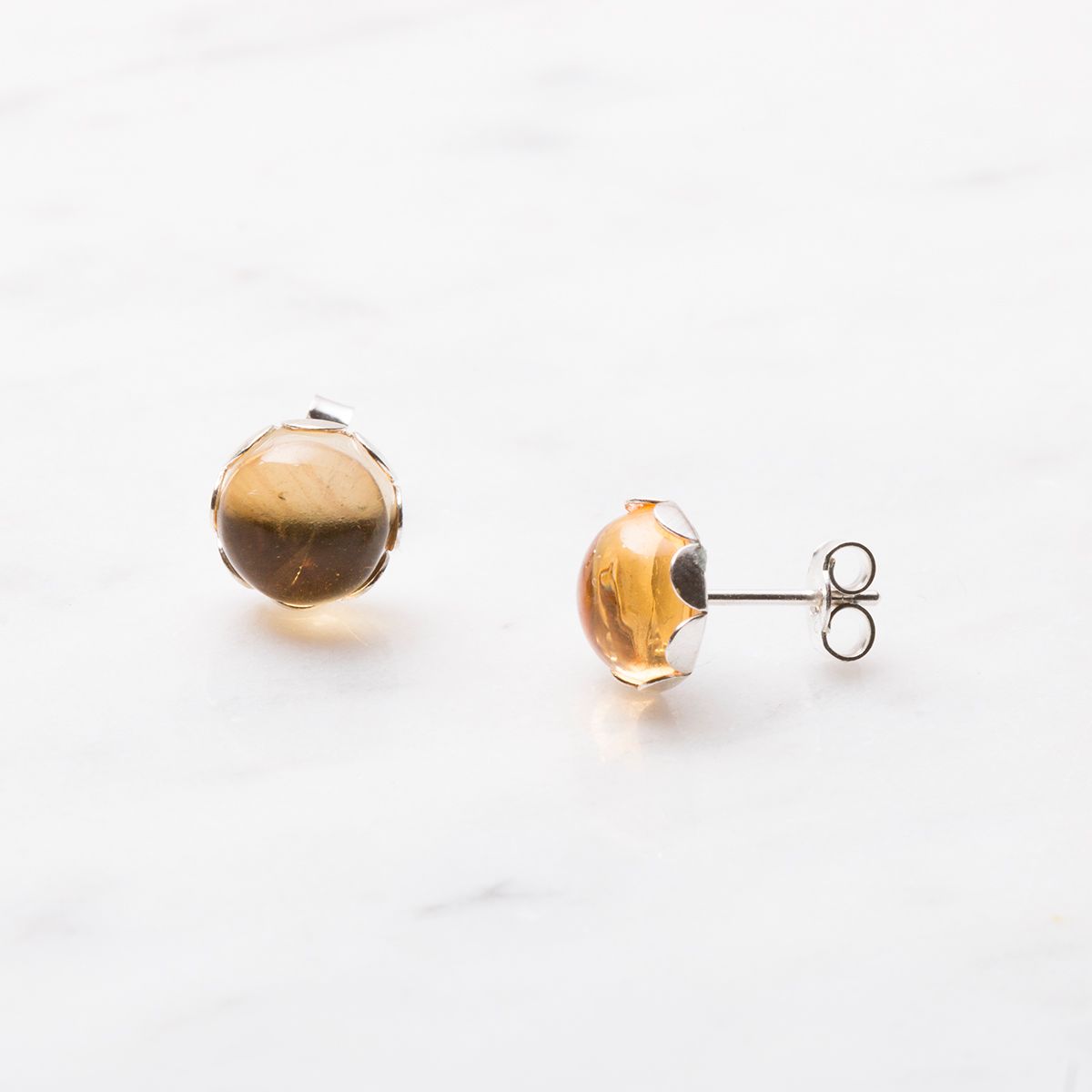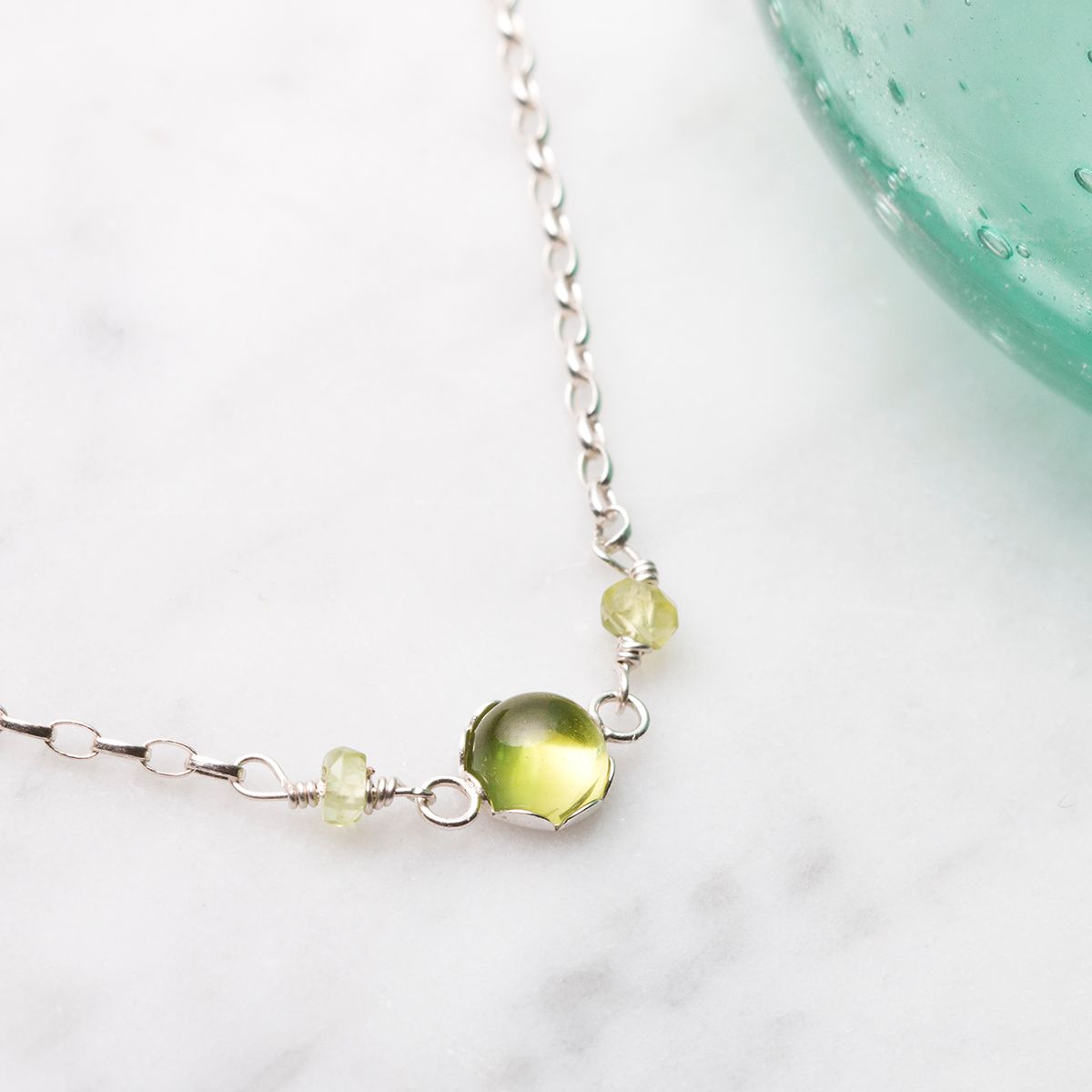 Heart Chakra
Allows us to open our heart to love, compassion and joy.
Location: Centre of the chest, just above the heart
Colour: Green or pink
Gemstone examples: Jade, peridot, chrysoprase, prehnite, emerald, green aventurine, rhodochrosite, rose quartz
Featured jewellery design: In this project, we've combined peridot cabochons and beads for an eye catching design, all that's needed is a simple wire wrapping technique which you can learn more about here.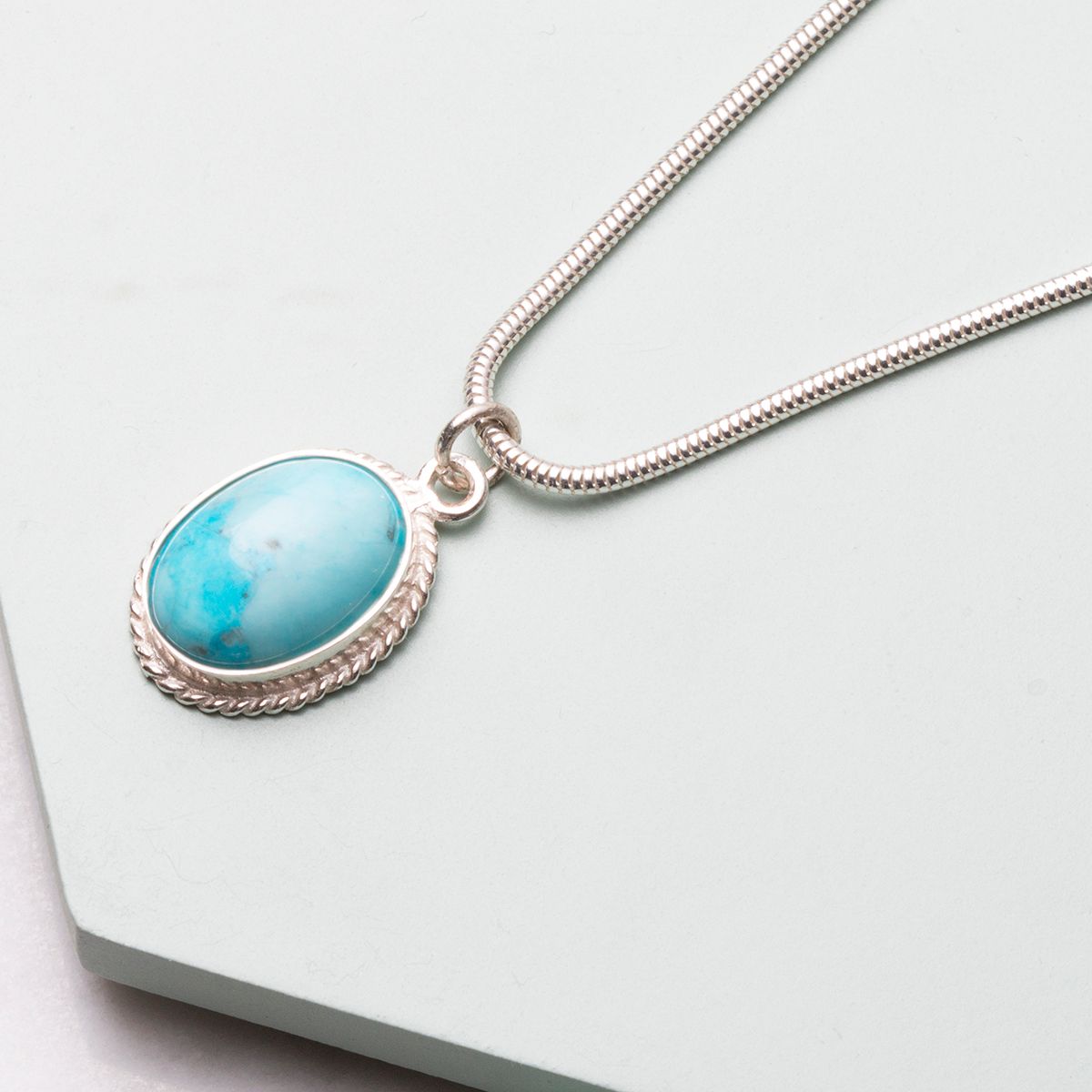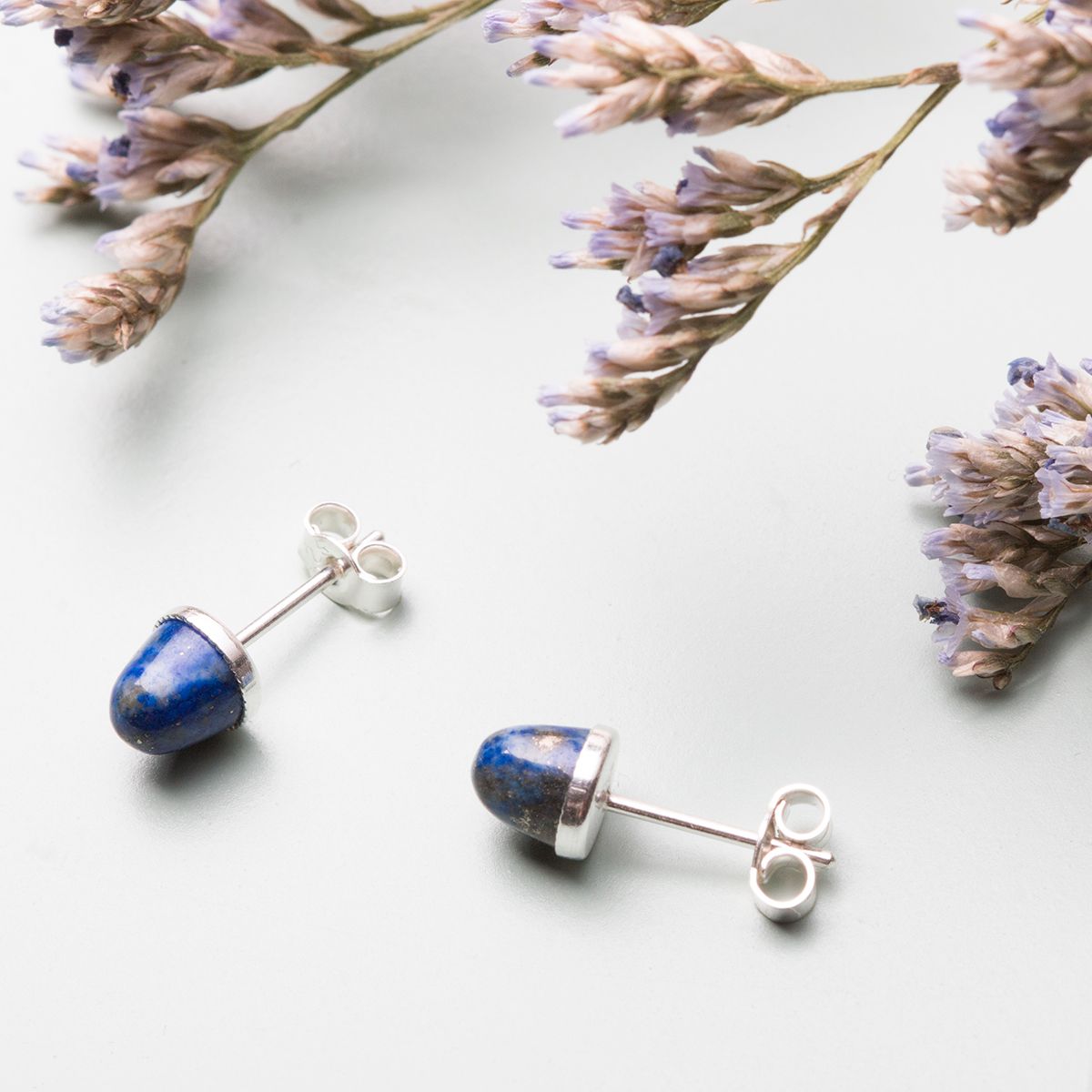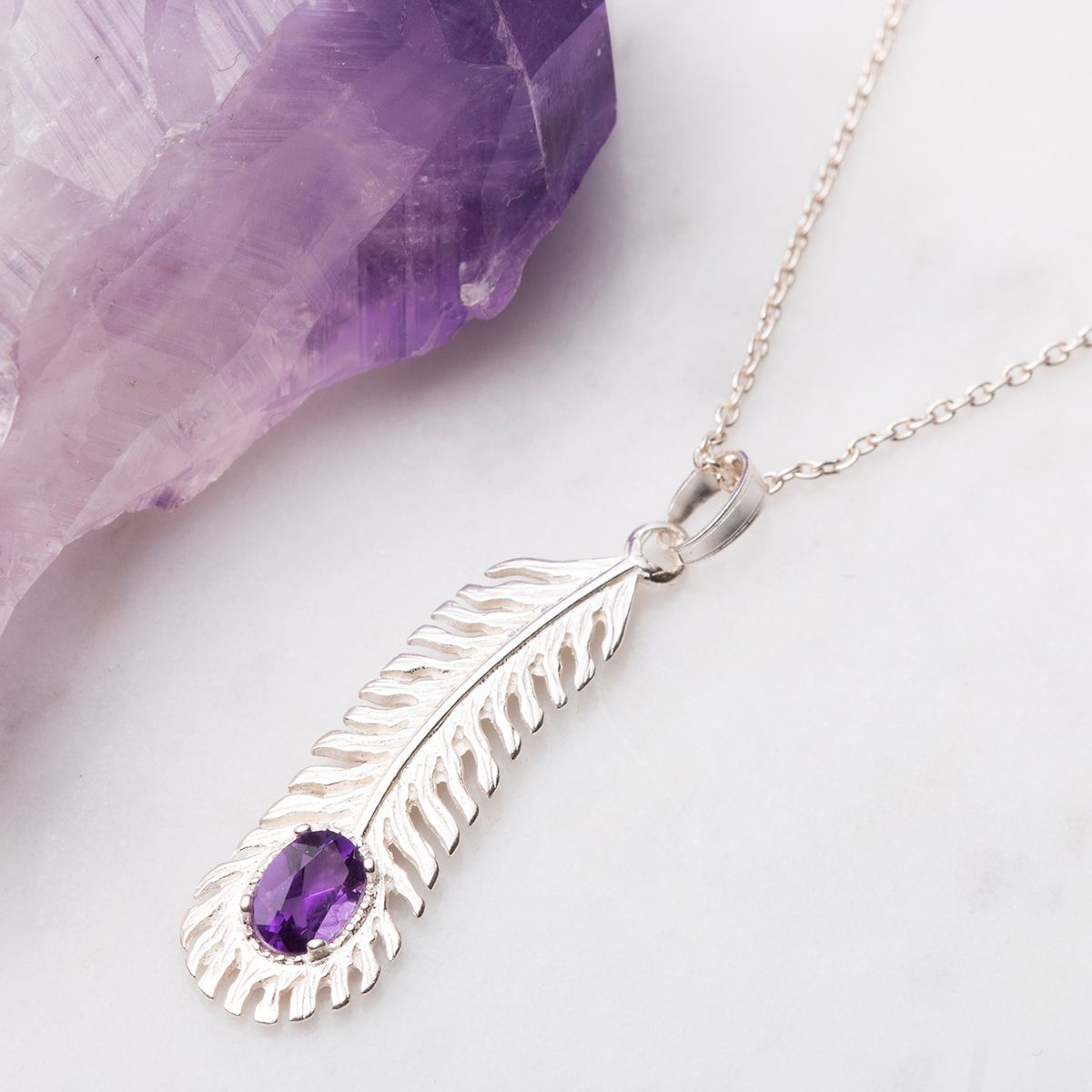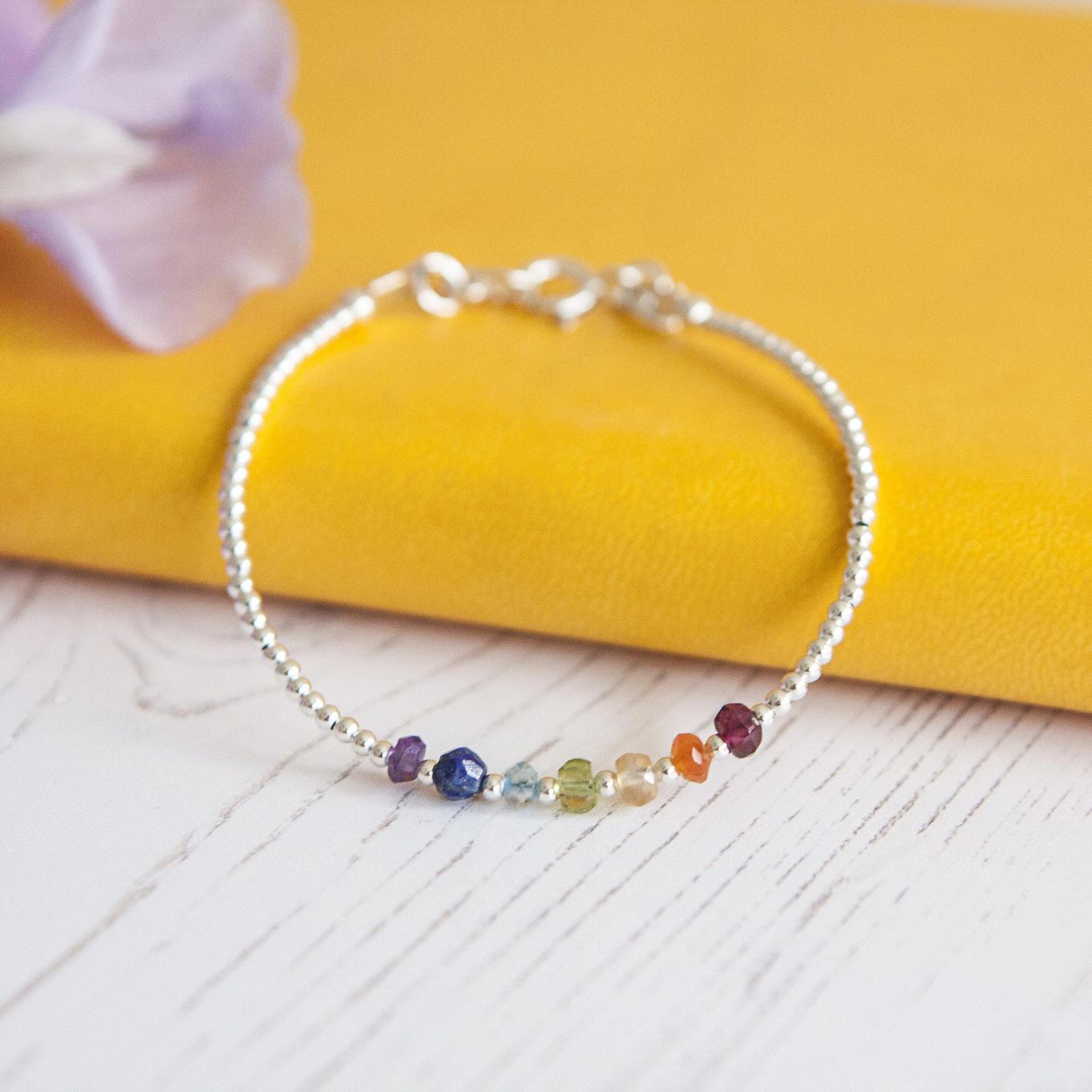 ---
Explore More Jewellery Making Supplies With Kernowcraft
Resources:
Crystal Basics, How To Use Crystals For Wellbeing & Spiritual Harmony - Brenda Rosen
The Illustrated Directory Of Healing Crystals, A Comprehensive Guide To 150 Crystals & Gemstones - Cassandra Eason