Your Guide To Birthstones & Birthstone Jewellery
It couldn't be easier to create handmade jewellery using birthstones...
What better way to show a loved one you care than a handmade gift featuring their birthstone.
Follow our guide below to discover what each month's birthstone is, find out what each one is said to represent and discover easy jewellery making projects to try too.
Here at Kernowcraft, we provide all the gemstones and jewellery making supplies you need to create your own beautiful pieces. On our website you'll also find beginner friendly jewellery making kits, tool kits and free tutorials to follow too.
A great guide to bookmark if you're a jeweller and creating birthstone jewellery throughout the year
List of birthstones:
Scroll down to find out more about each birthstone or click here to shop by birthstone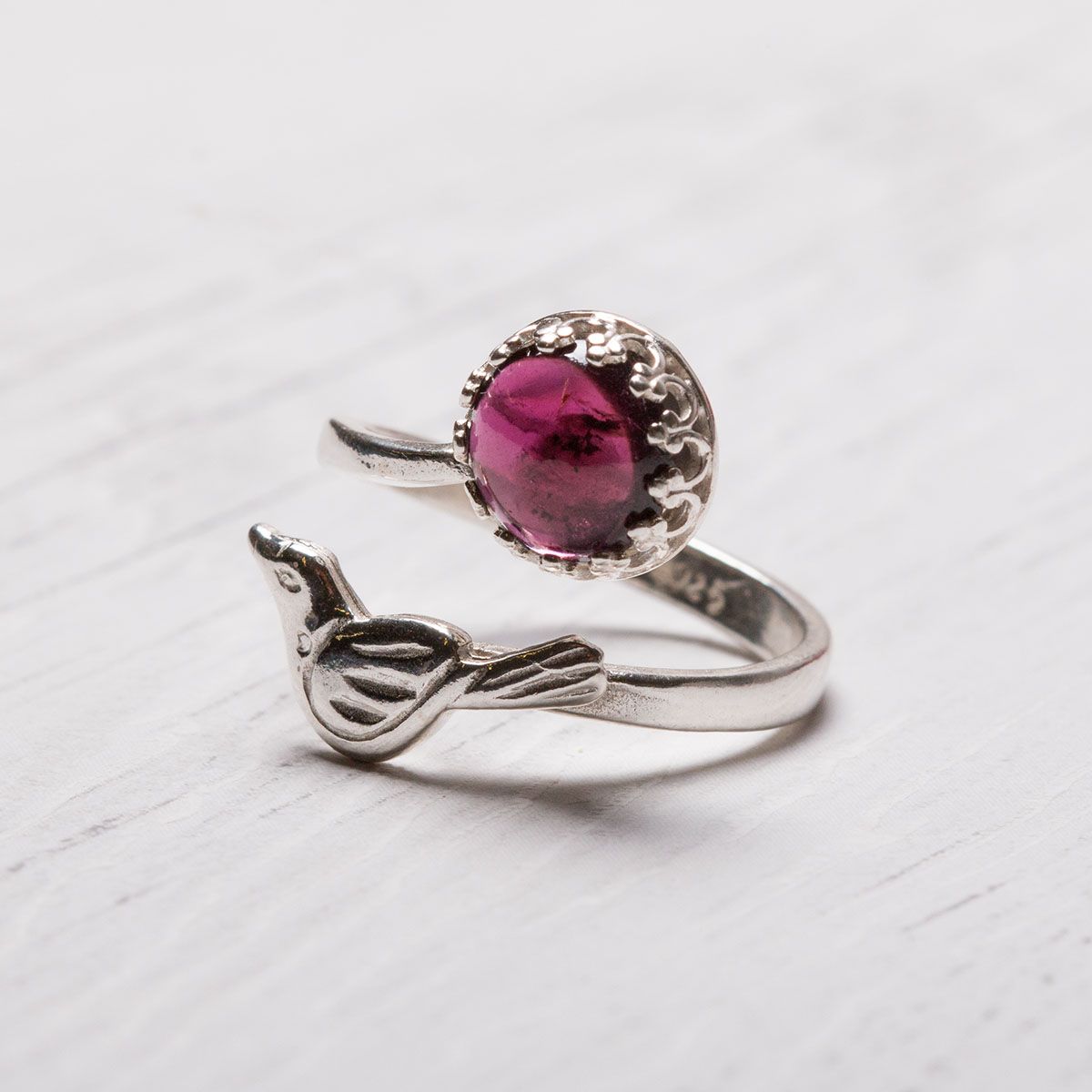 Garnet comes in a variety of colours, with the most common being a beautiful dark red. It is thought to symbolise faith, consistency, loyalty and truth.
Our ring settings are a great way to incorporate a birthstone to make a special gift! This particular ring has a gallery wire setting, simply add the correct sized cabochon of your choice and fold the claws over using a bezel rocker to secure in place.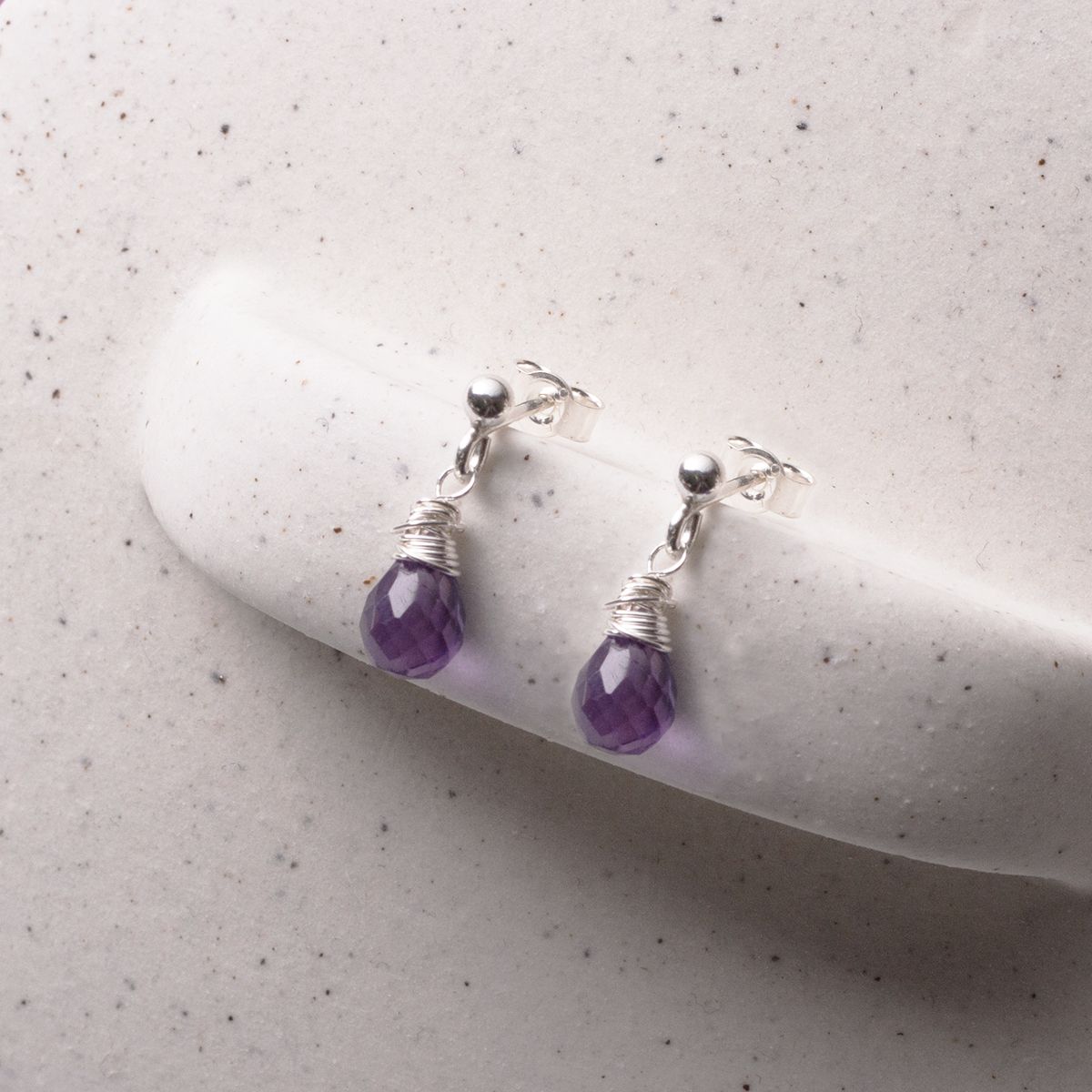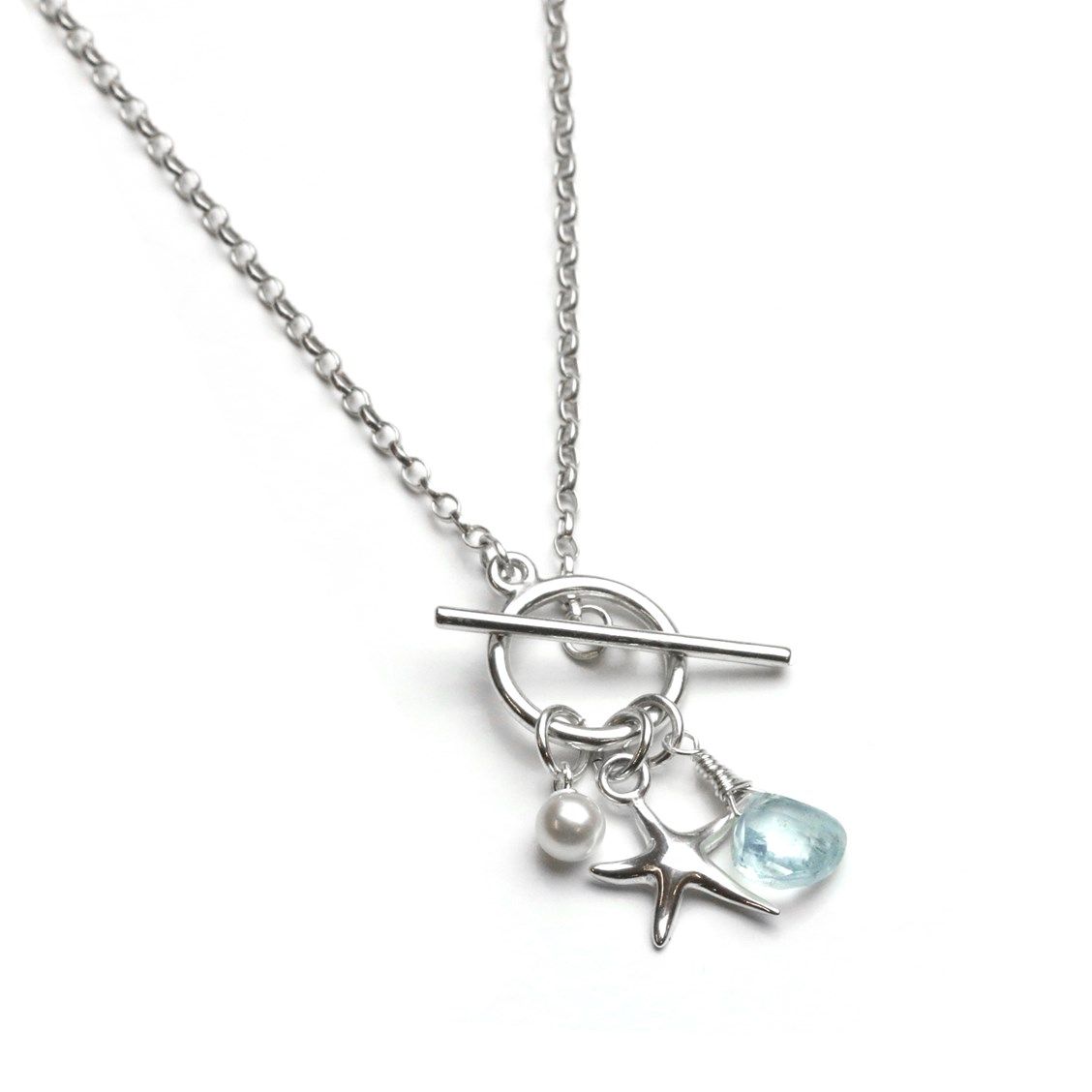 Aquamarine, meaning "water of the sea" is perfect for a March baby who loves the water! It can be a dark green to a deep blue and is said to bring peace, youth and hope.
This pretty design features a toggle clasp necklace, with added charms and gemstones.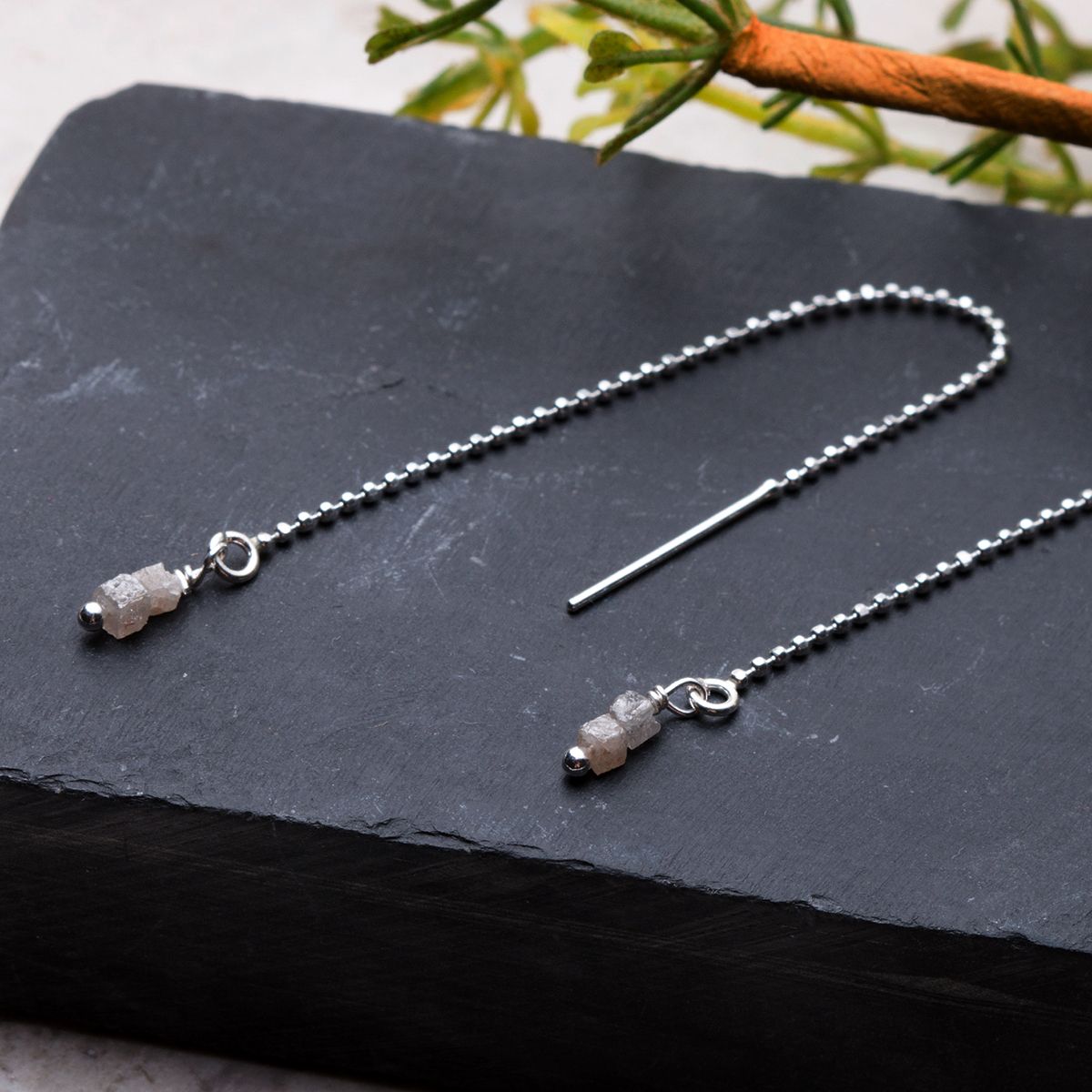 Diamond jewellery is a lovely gift due to being a symbol of enduring love. Show someone how much they mean to you with some sparkle.
These threader earrings are fabulous! Featuring our diamond crystal beads for a touch of glamour and sparkle.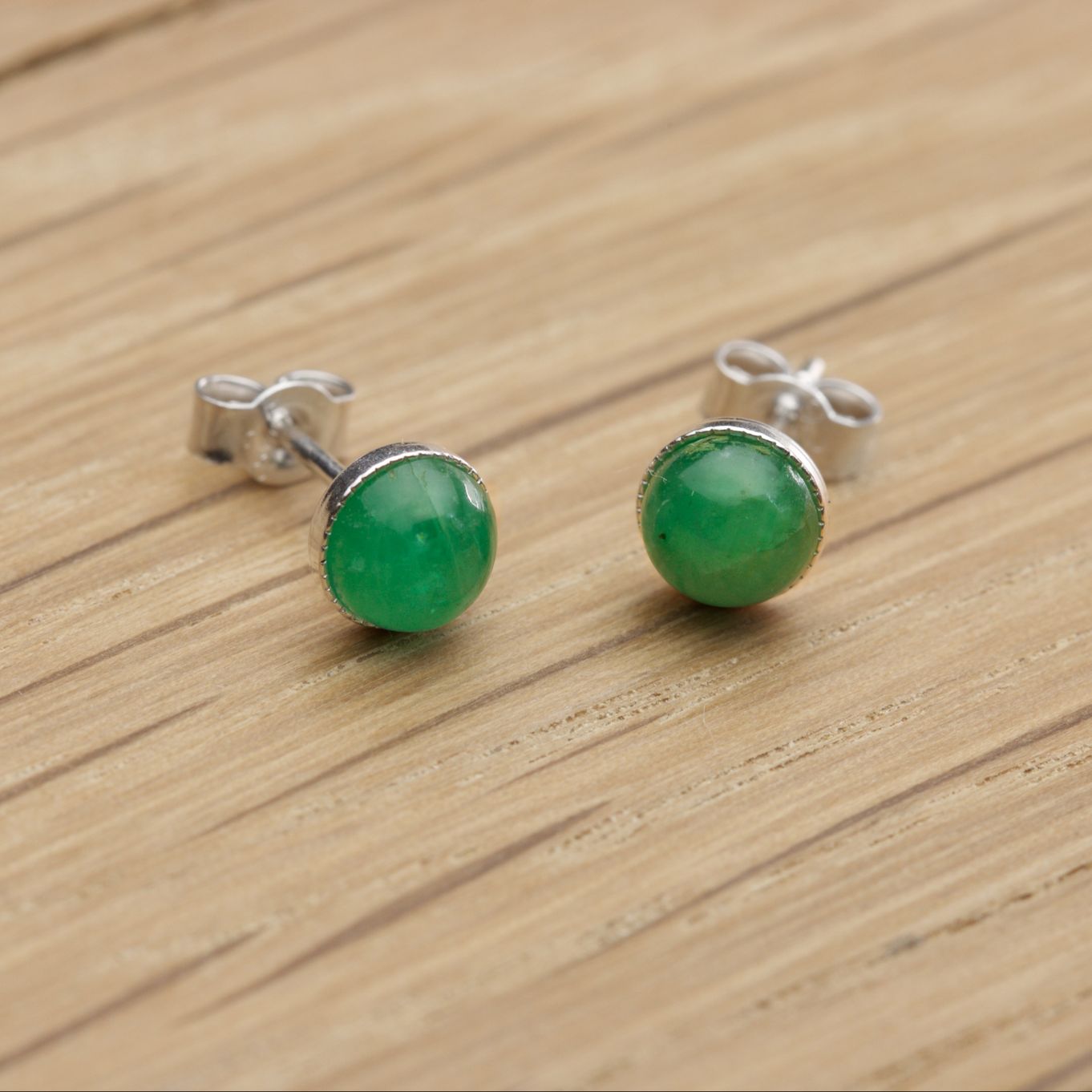 Emerald is most commonly known to be green and is said to symbolise regeneration, hope, faith and is also a guide for success in love, marriage and motherhood.
For this quick and easy design, we've simply glued some emerald cabochons onto flat plate earstuds.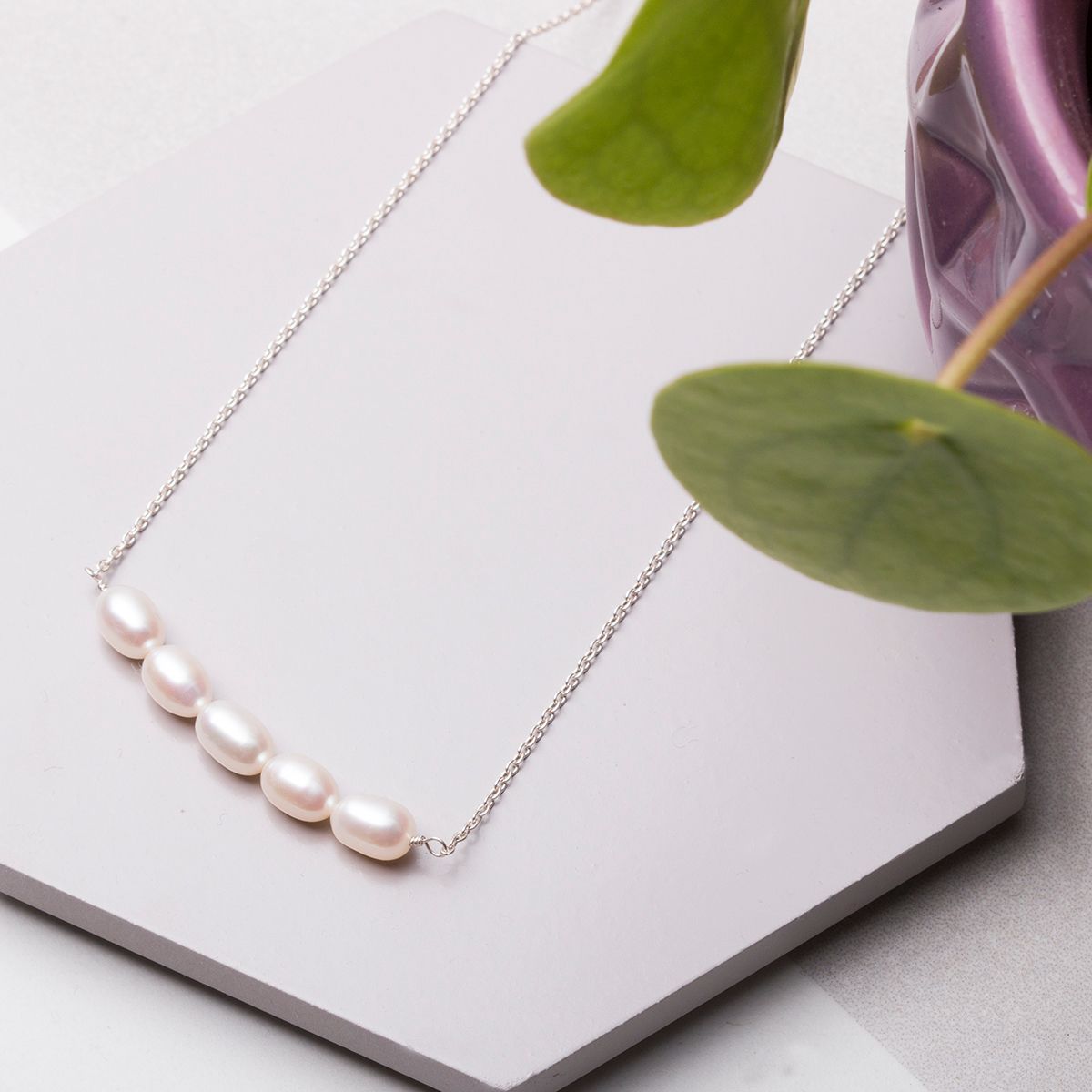 Pearls are said to symbolise purity and power while also being linked to the moon. Pearls are such a timeless gemstone, bringing a touch of class and elegance to the person wearing them.
How pretty do these pearls look in this necklace design? Learn how to make your own bead bar necklace here.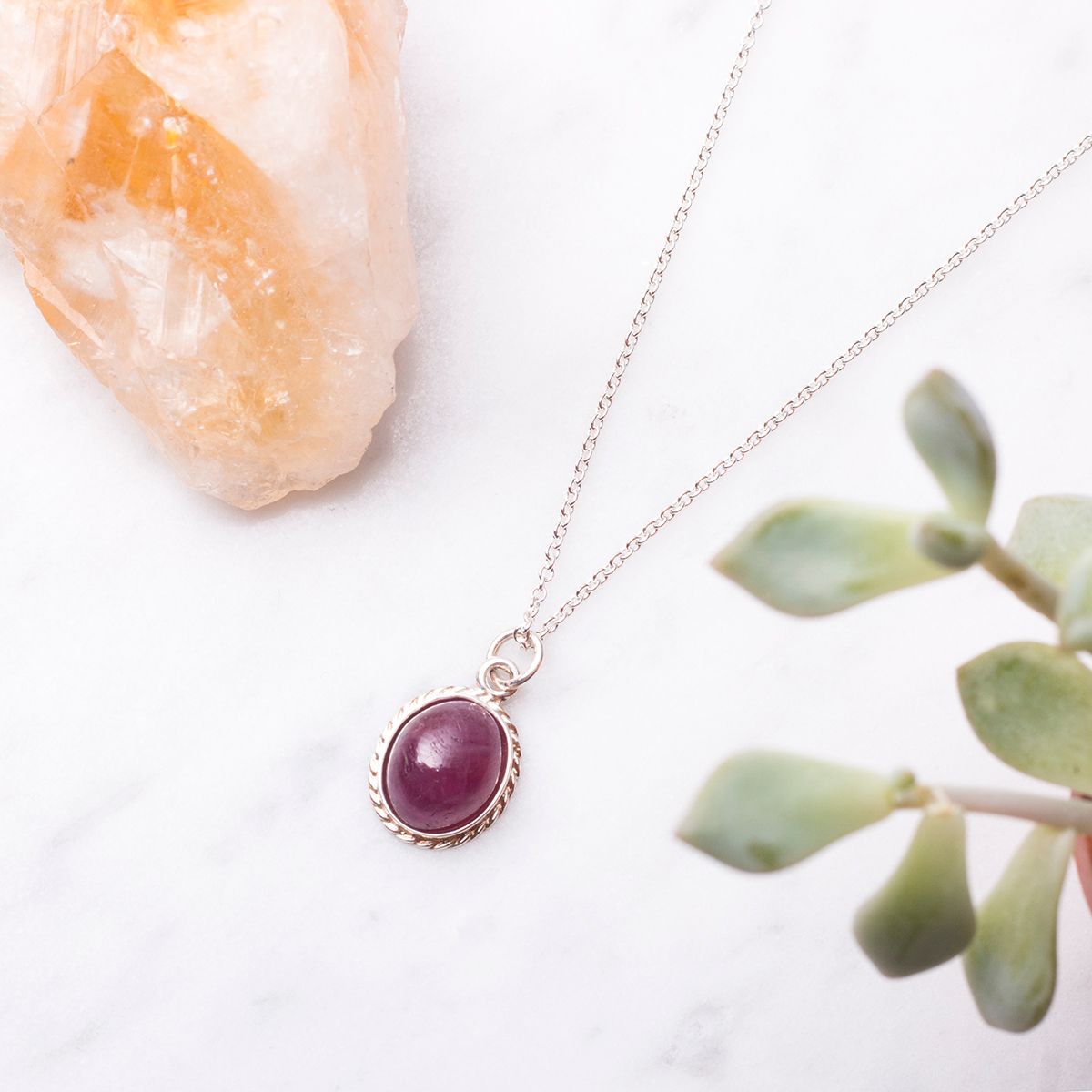 Ruby is one of the most prized gemstones due to it's lustre, rarity and hardness. Symbolising power and courage, this is one gemstone you could create something bright and beautiful with.
In this necklace design, we've simply glued a ruby cabcohon into one of our pendant settings - easy!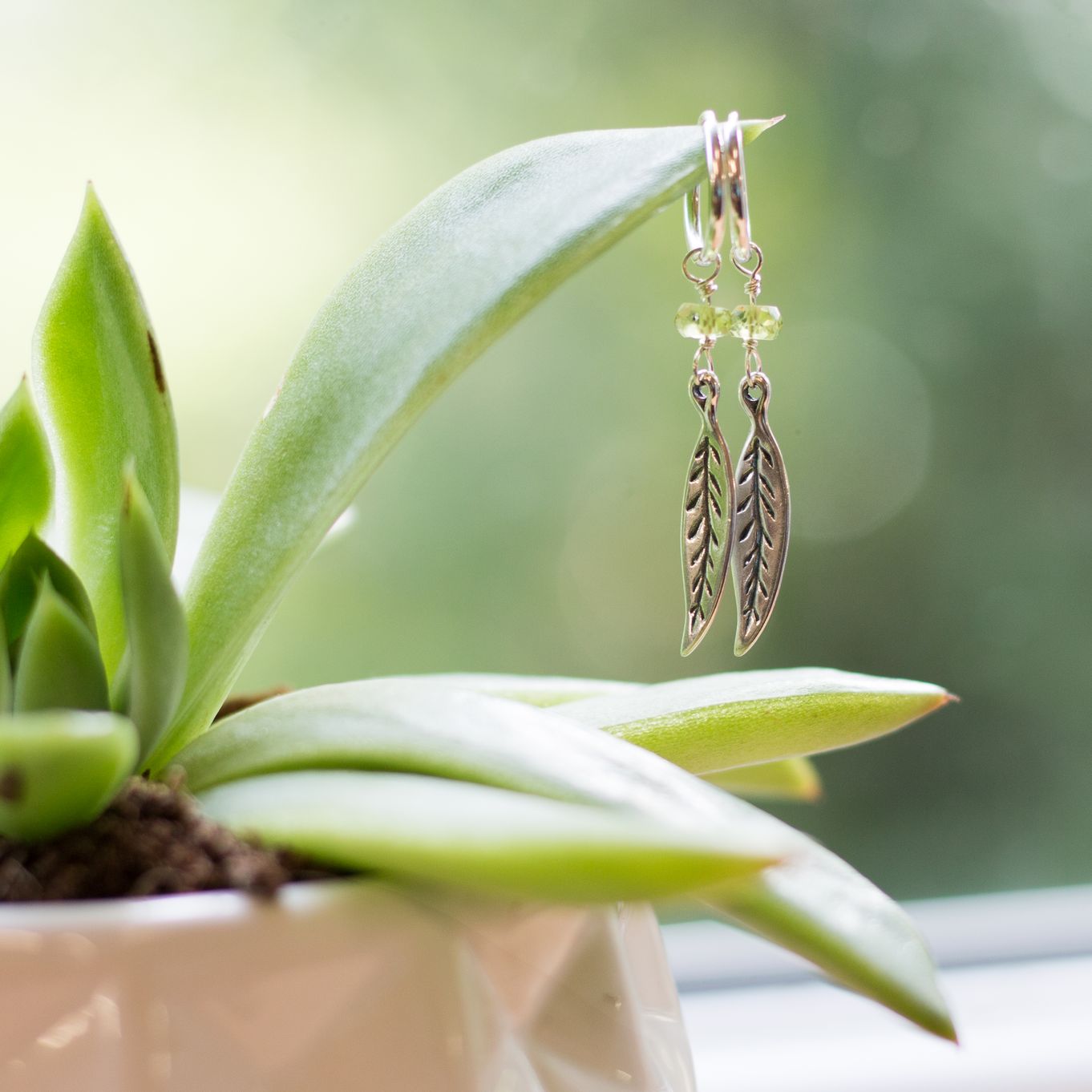 Peridot is green coloured, perfect to wear in spring and summer for that pop of colour - perhaps a pair of earrings would be the design of choice? Peridot is said to be symbol of wealth and success.
We love using wire wrapping techniques to combine beads and charms! Featuring peridot beads, sweet leaf charms and hoop earrings.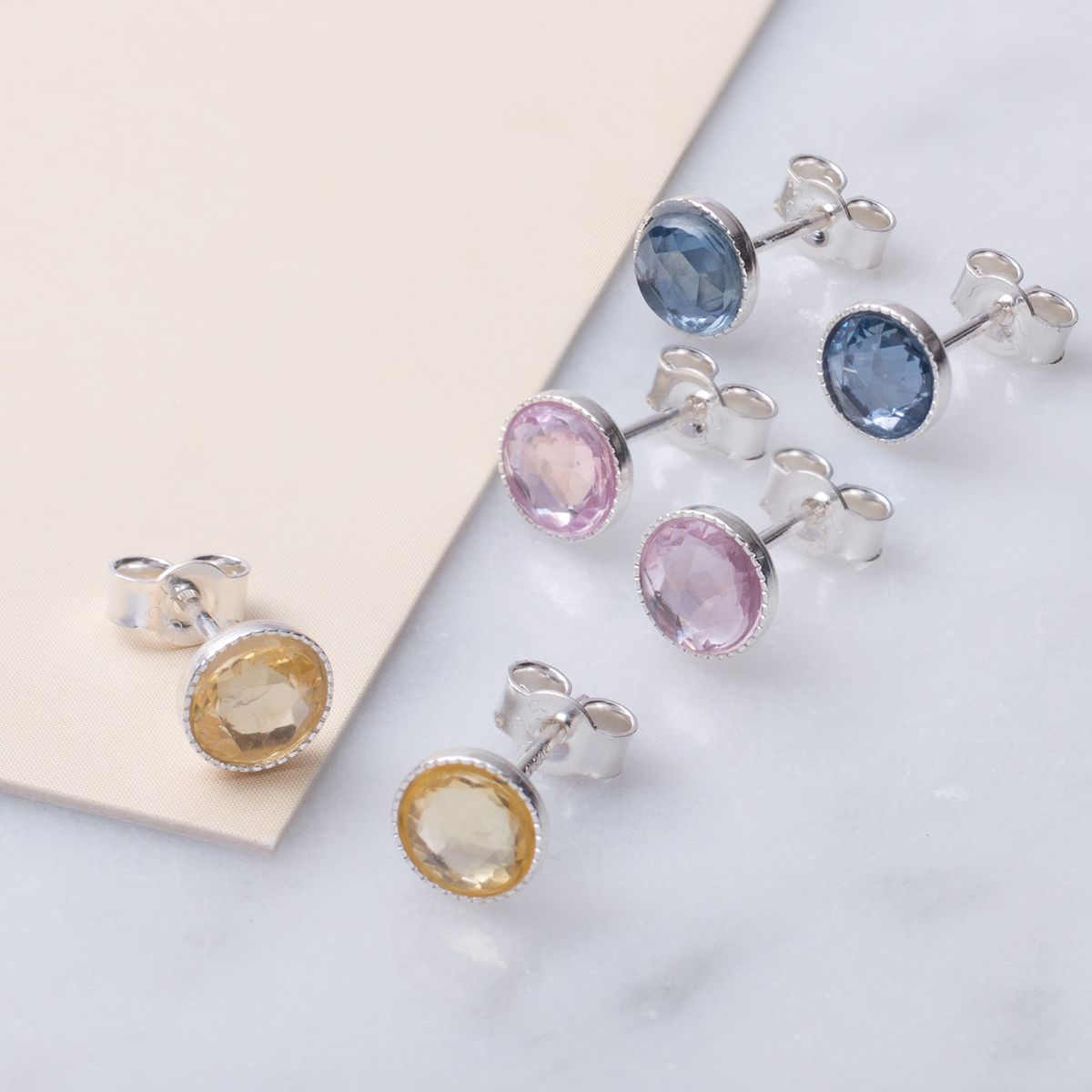 Lucky September! This beautiful gemstone comes in a whole variety of colours from the classic blue to eye catching pink. Take your pick and create something special or why not combine the colours?
Here's a peek into our collection of rose cut sapphire cabochons, set into our milled edge earring settings.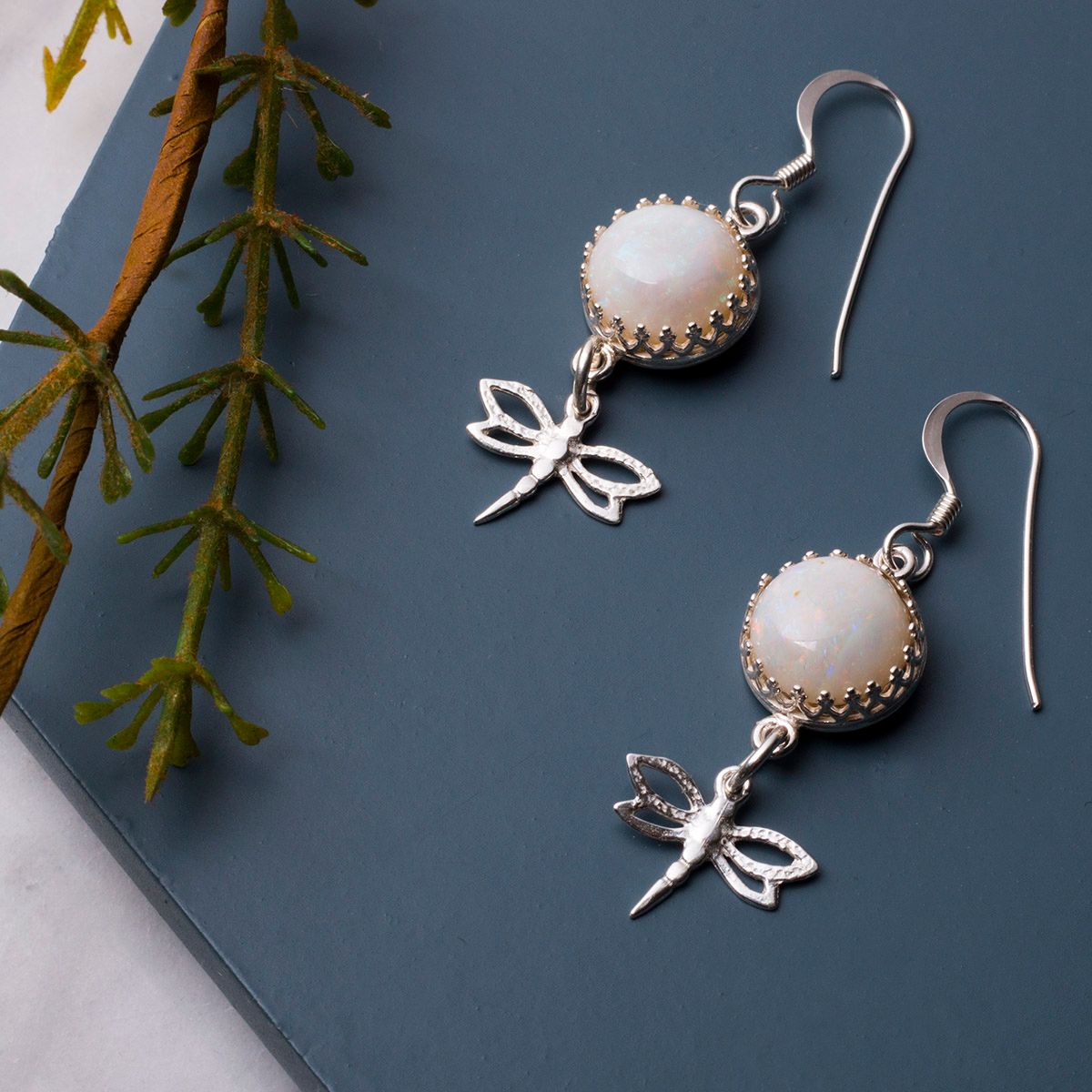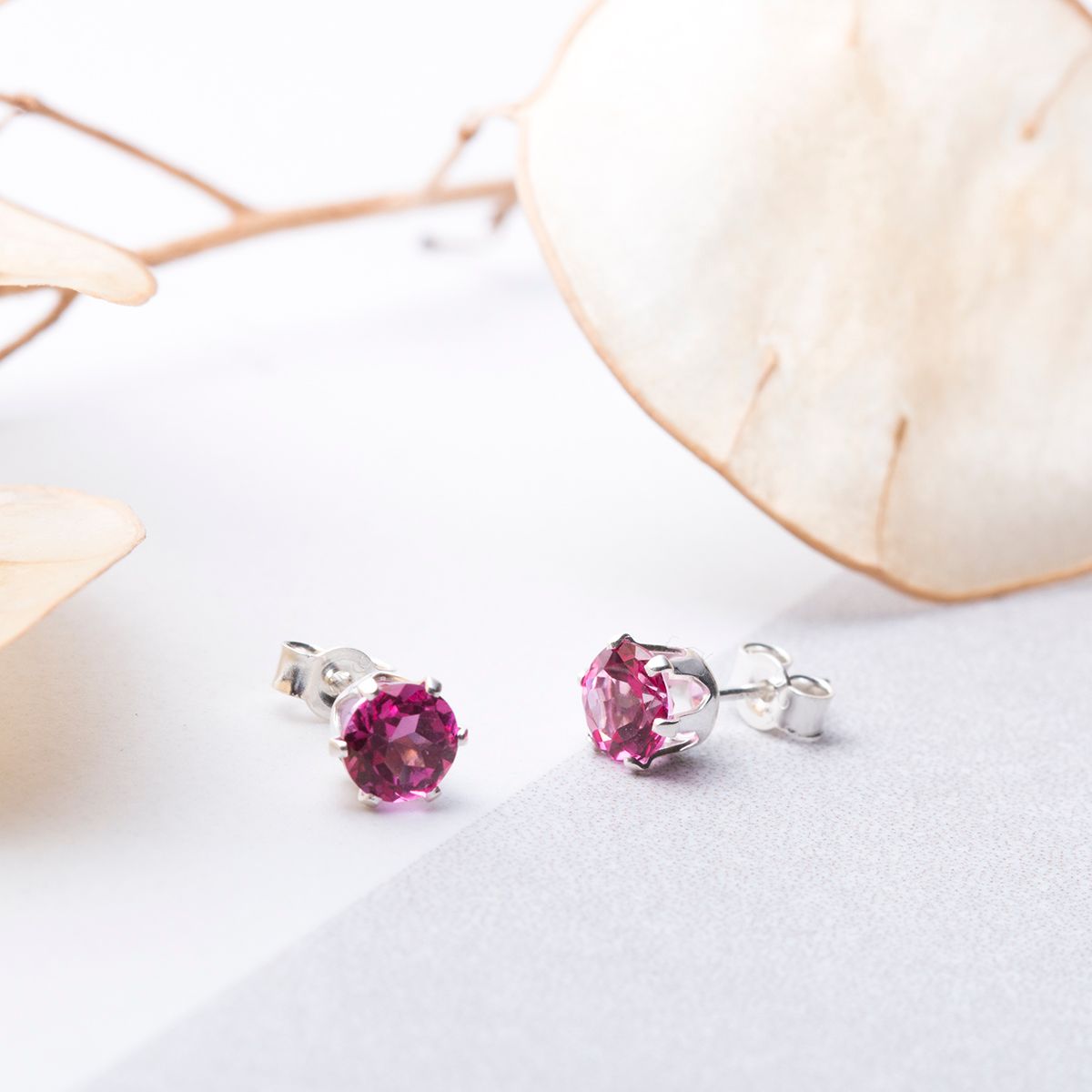 Topaz comes in a variety of colours including blue, green, yellow and red. A rare gemstone, making it a more valuable gemstone than others. This is one piece of jewellery which can be cherished forever.
Snaptite earstuds are so easy to set and are such a classic style! Set with your favourite faceted stones.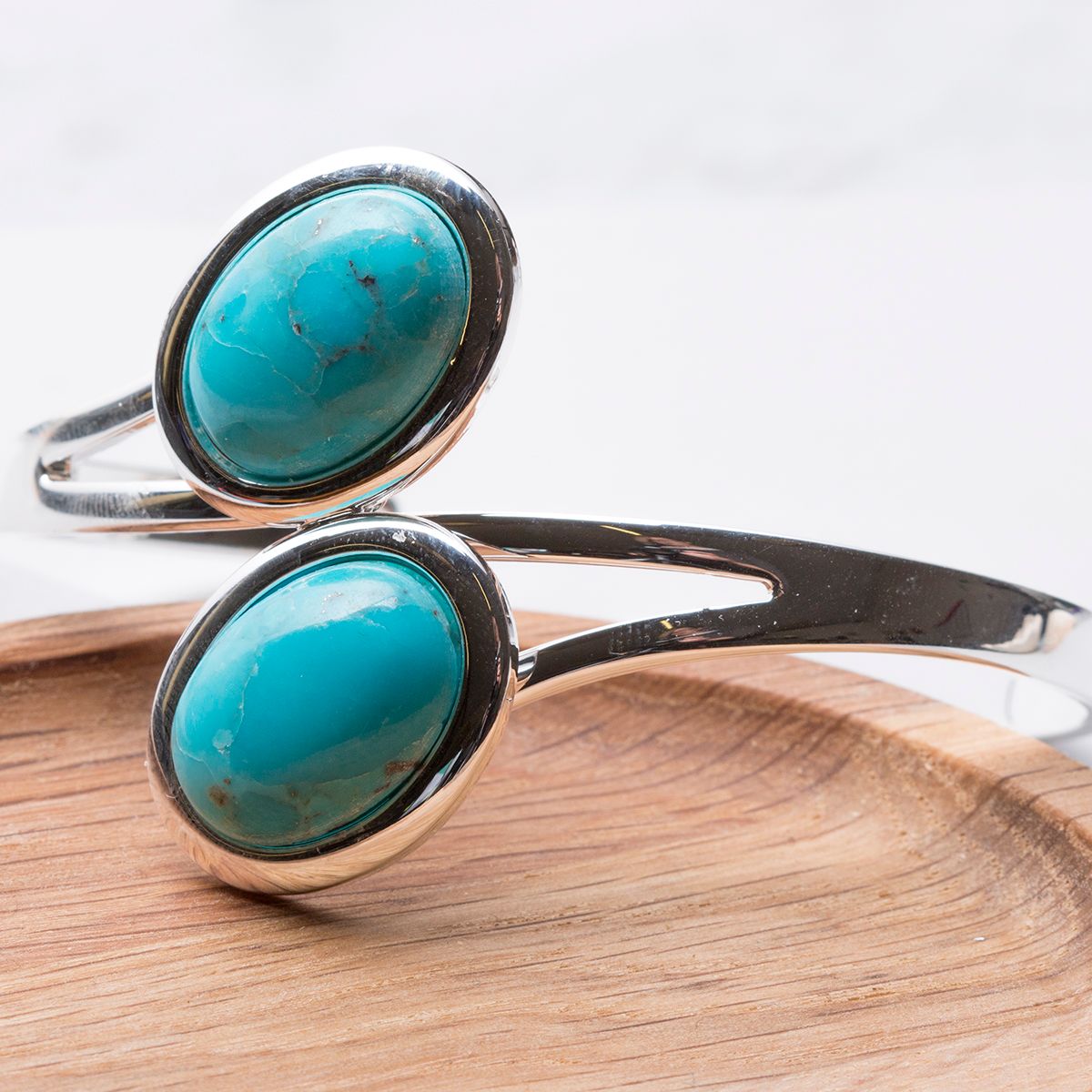 Turquoise is a beautiful blue gemstone and is said to be a symbol of fortune, success and also known as the love charm! A great gift idea for someone who loves bright and colourful jewellery.
In this featured design, we've created an eye-catching design by gluing turquoise cabochons onto one of our bangle settings - you could even combine two birthstones instead.
---
Find Inspiration & Shop Jewellery Making Supplies With Kernowcraft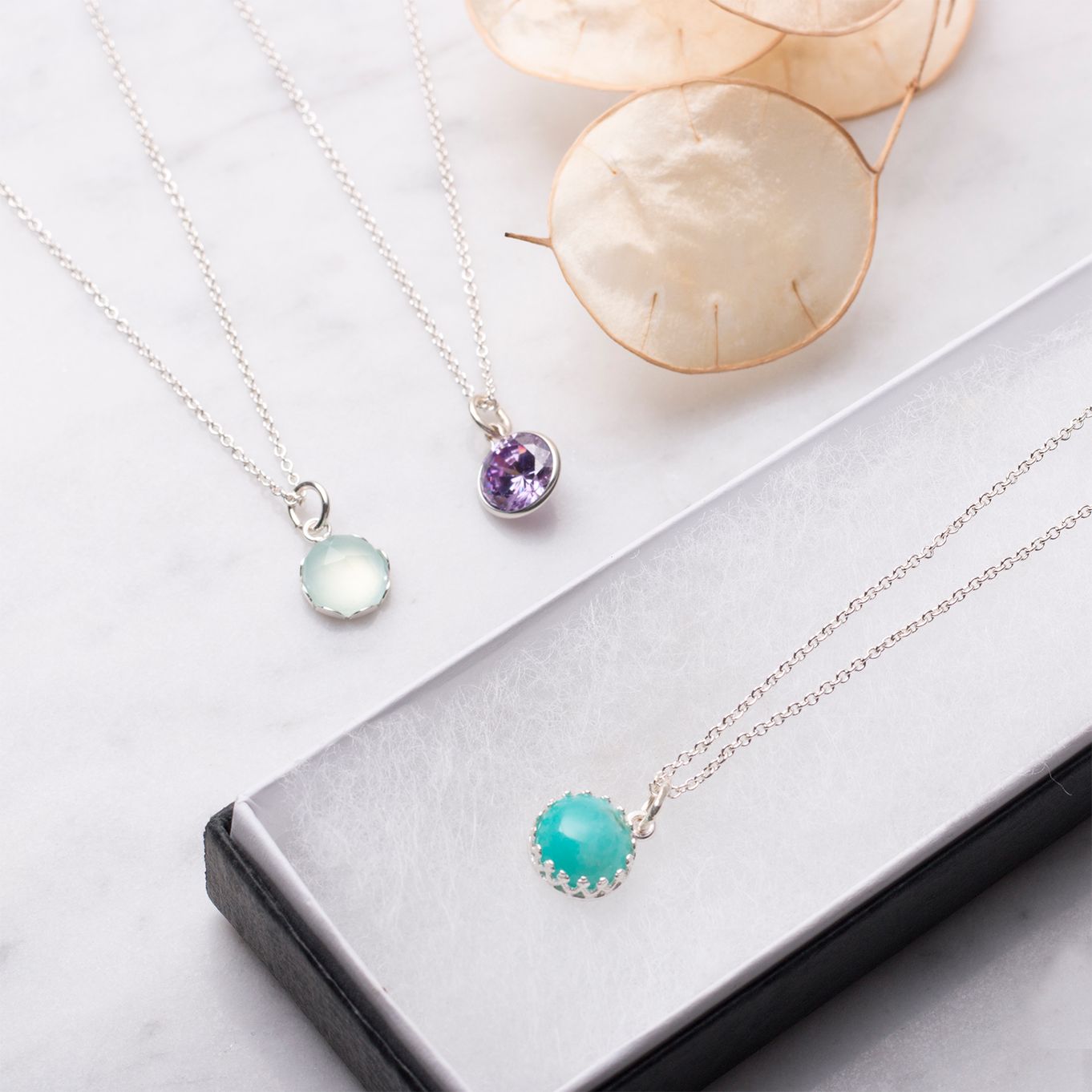 Our jewellery making kits are the perfect place to find inspiration for your next make. They are beginner friendly, with online step by step instructions and a handy one-click shopping list that you can customise yourself.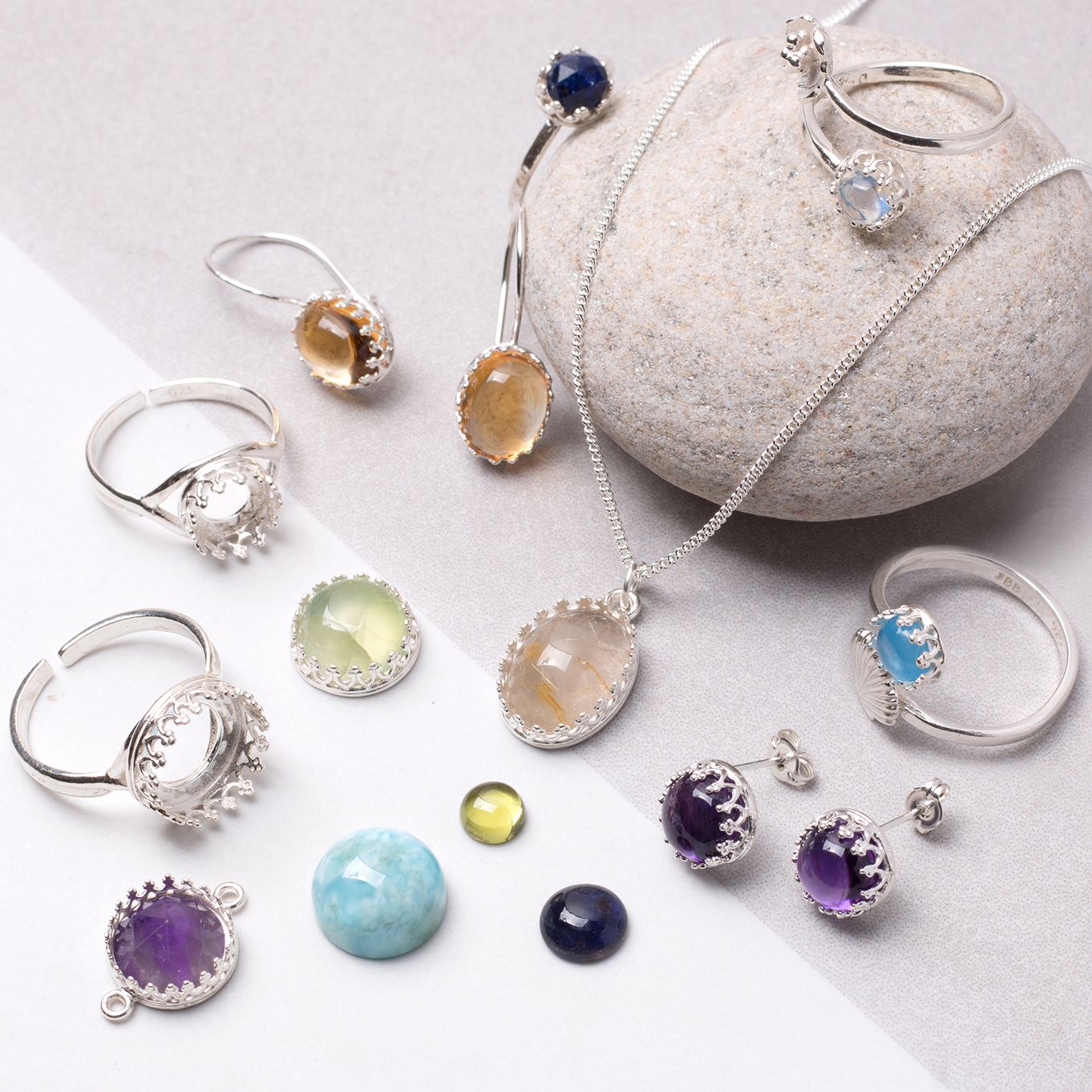 We so many beginner friendly settings to choose from which will give you plenty of inspiration. Most of our settings require no or limited tools, so it couldn't be easier to make your own creations.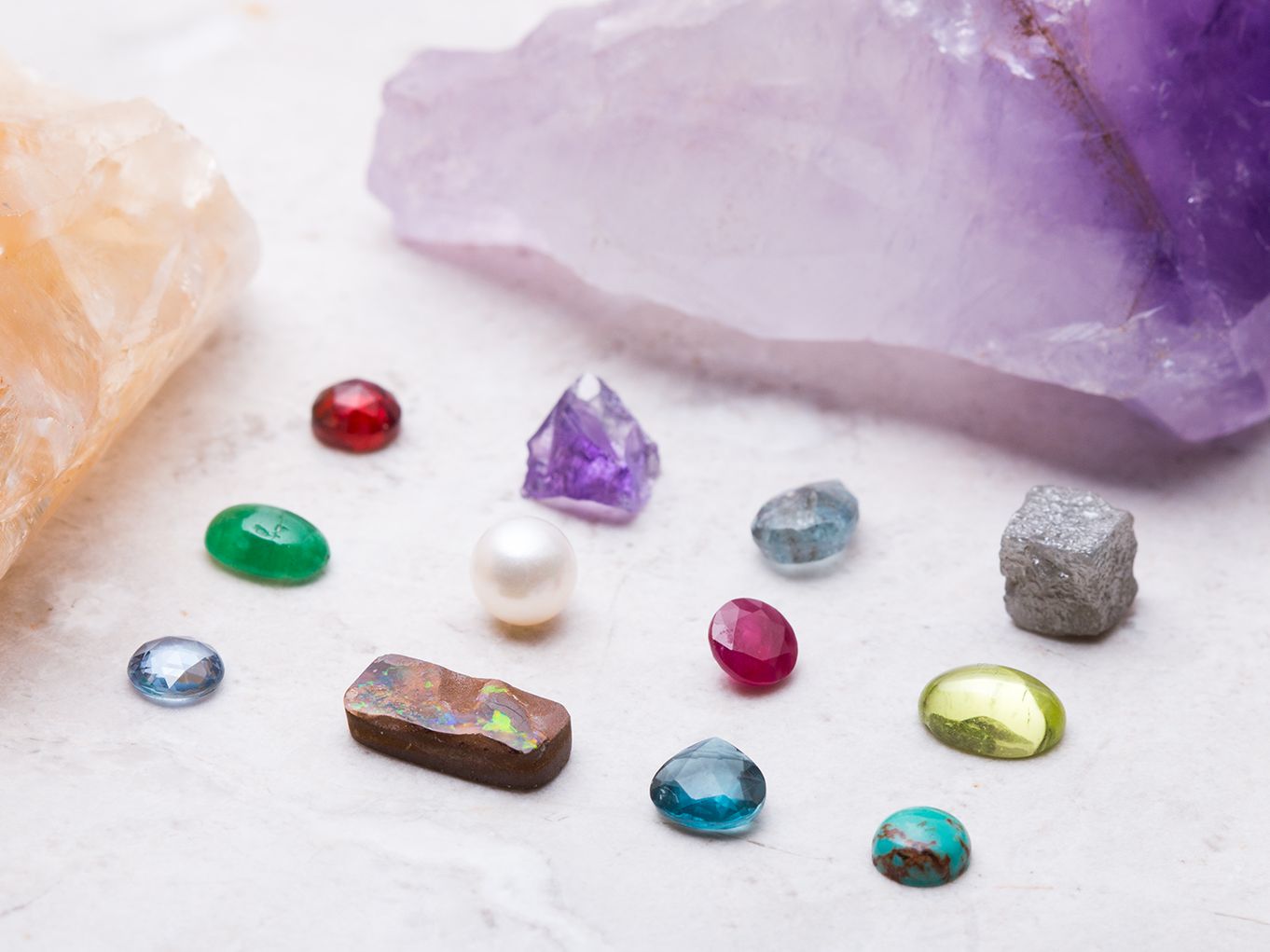 You can shop by birthstone and discover our wide range of cabochons, faceted stones and beads. Don't forget to check out our free jewellery making tutorials and guides to help you!