Discover Rare Cornish Turquoise
As a jewellery making supplies company based in Cornwall, UK we were absolutely over the moon to get our hands on rare Cornish Turquoise to stock for you. They really are the perfect Cornish gem, making us think of Cornwall's stunning coastal landscape.
It's really exciting to discover gemstones sourced locally and learn more about the gemstone's story and properties. We spoke to Adam, our supplier all about this beautiful gem and share some interesting facts about this stone and how it's sourced.
You will see Cornish turquoise in its fascinating raw state below as well as the stone cut and polished ready to be turned into unique jewellery designs, available on our website.
The Cornish turquoise stones that we stock vary greatly, some stones are bright blue while others have a lovely minty green colouring - they also have incredible unique patterns and markings.
We have a great selection of shapes and sizes to choose from so you can make some truly one of a kind designs using these rare stones.
Don't forget, once they're gone, they're gone! Click here to see whether we still have a selection available under our turquoise category, where you'll find even more stunning varieties of turquoise to get your hands on too.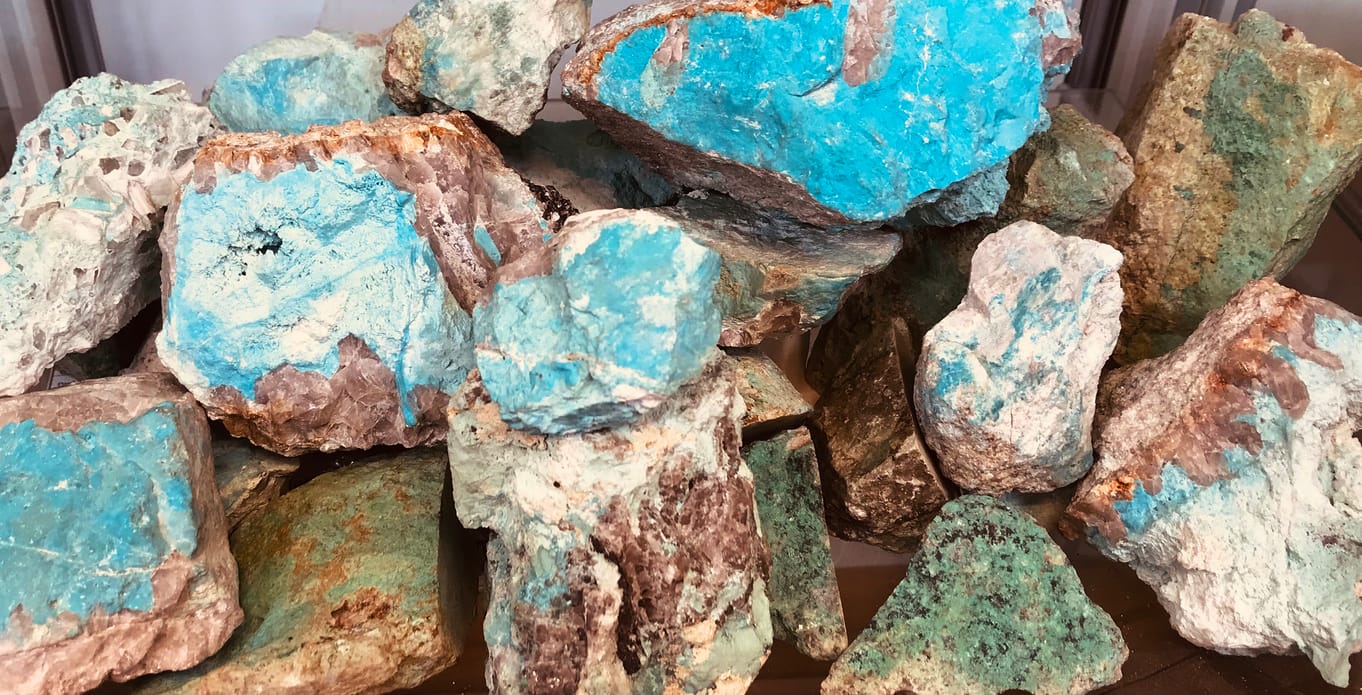 What Is Cornish Turquoise?
Cornish turquoise is a rare material made up of turquoise, briotite and quartz.
Where is this Cornish Turquoise Mined?
This range of Cornish turquoise we supply at Kernowcraft is mined from the Gunheath China Clay pit near St Austell in Cornwall, UK. The origin mine was known as the 'Bunny Section' in the 1980s and the last of Cornish Turquoise was found in the 1990s. Adam has shared that the material was collected by enthusiasts and rock hobby people, so no commercial mining or extraction was involved.
Why is Cornish Turquoise rare?
Cornish turquoise raw material is now unavailable and for this reason in addition to its freeform shape and natural colour makes it extra special and perfect for creating a rare, one of a kind piece of jewellery.
Is Cornish Turquoise Treated?
As turquoise is a soft stone, this piece like the majority of turquoise sold has been stabilised, but not dyed.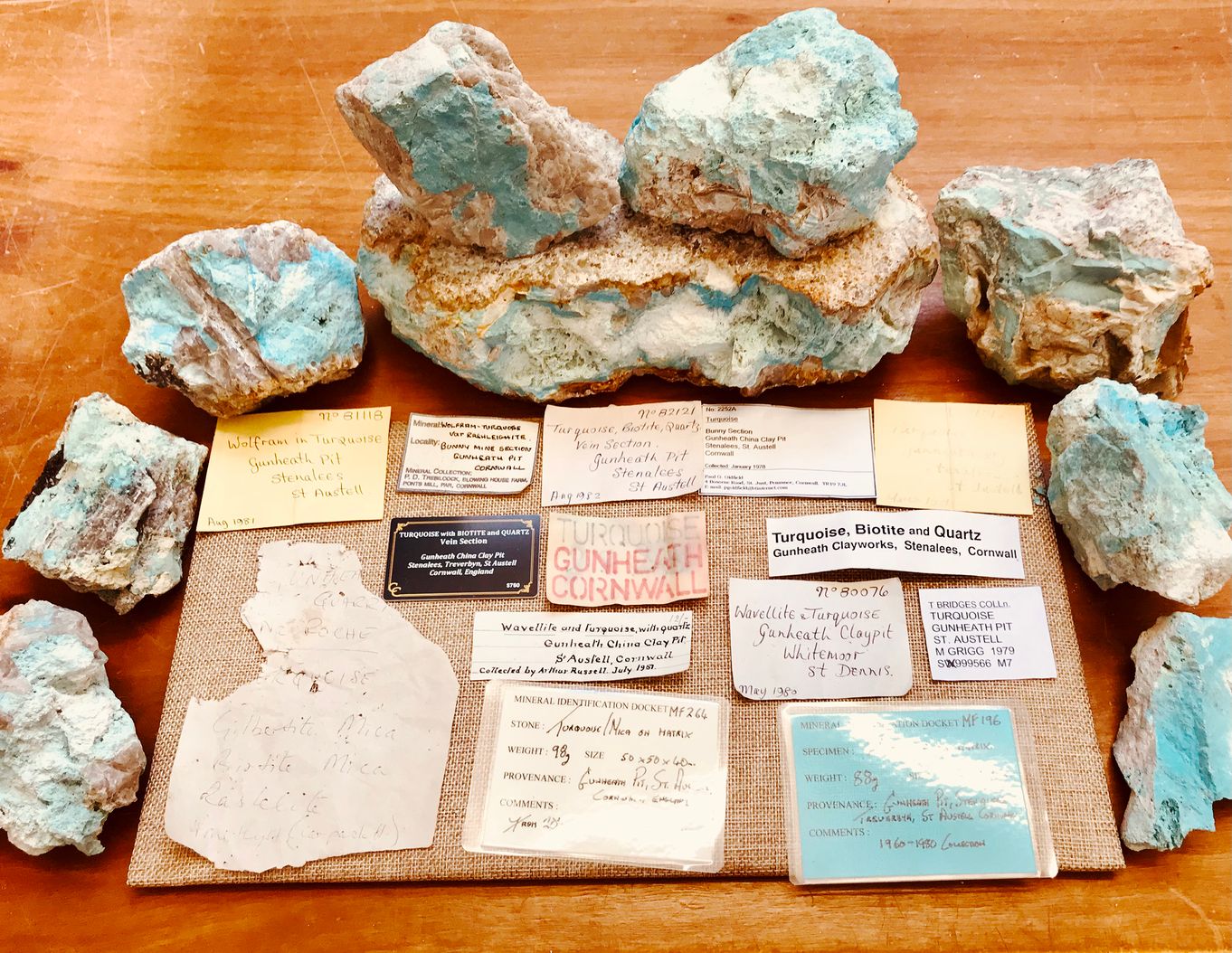 Rough Cornish Turquoise With ID Cards
Adam: "Here are just some of the pictures of the ID cards that come with the Cornish turquoise. Even back in the day, the rough material was rare so collectors went to a lot of trouble to document their finds. Here are some samples. It would be a lot easier and cheaper for me to try and pass off American Turquoise as Cornish Turquoise. But to anyone who knows the material, they can tell the difference. Cornish has a particular look and characteristic. I do this for the passion of the material and its provenance of being from the Celtic lands."
Photos Of The Workshops In India
Adam: "Here are some pictures from our workshop in India. I have been working with the same team in India for 15 years now. We have a great relationship, they set their own prices and there has never been any concern about unethical trade.

When I first started my business 16 years ago - it was to be a fair trade company but there is no fair trade status for gemstones as of yet. So instead we relied on working hand to hand with small family productions who work to the standard and prices that they are happy with."