Types Of Diamonds For Jewellery Making
Diamonds are so popular and are one of the most sought after stones due to their lustre, durability and rarity.
Diamonds are most popular in engagement rings and are available in a range of beautiful colours! Trending diamonds right now include black and salt & pepper diamonds which add something a little different to the usual traditional design.
Diamond is the birthstone of April, making it perfect to use for a handmade birthday gift for someone special in your life. It's known as 'The Master Healer' stone, believed to remove negative energies, promoting love and commitment.
Explore our stunning range of diamond gemstone for your handmade jewellery designs, including diamond cabochons, faceted stones, beads and crystals! Below we show you the difference between these stones and the many choices, shapes and colours you can choose from for those unique pieces of jewellery.
---
Faceted diamonds are the most popular type of stone for diamonds and mostly seen in engagement rings and claw settings. Faceted stones have flat, polished faces called facets and have a pointed bottom - diamonds look wonderful as a faceted stone as it refracts light inside the gemstone and reflects light on the outside, maximising the diamond's brilliance and fire. At Kernowcraft, we have a range of diamond faceted stones in a range of sizes - plus a wonderful choice of colours including green, blue, pink and yellow.
Read our tutorial page on the difference between faceted and cabochons stones.
---
A rose-cut diamond facet's peak into a dome shape, usually having a flat bottom and a top of triangular facets. Take a look at some from our collection, including beautiful yellow and bronze diamonds - plus we usually have a selection of one-off limited edition diamond cabochons, with unique shapes and sizes for those statement designs.
As you can see below, Hayley our Buyer has created a beautiful bezel set diamond ring using one of our black rose cut cabcohons.
---
Diamond beads are great for those luxurious designs! From earring drops, statement bead bar necklaces to elegant bracelets. Explore our range of diamond beads, including our diamond rough nuggets beads available in black, grey and champagne. We also have white and black diamond rondelle beads and crystal cubes, perfect for creating unique wire wrapped designs.
---
Our range of undrilled rough diamond crystals are natural in shape, with a gorgeous shimmer when moved in the light for those handmade designs. As these crystals are undrilled they would need to be wire-wrapped or used in a custom made setting such as a claw or bezel setting.
---
Find Inspiration & Shop All The Jewellery Making Supplies You Need With Kernowcraft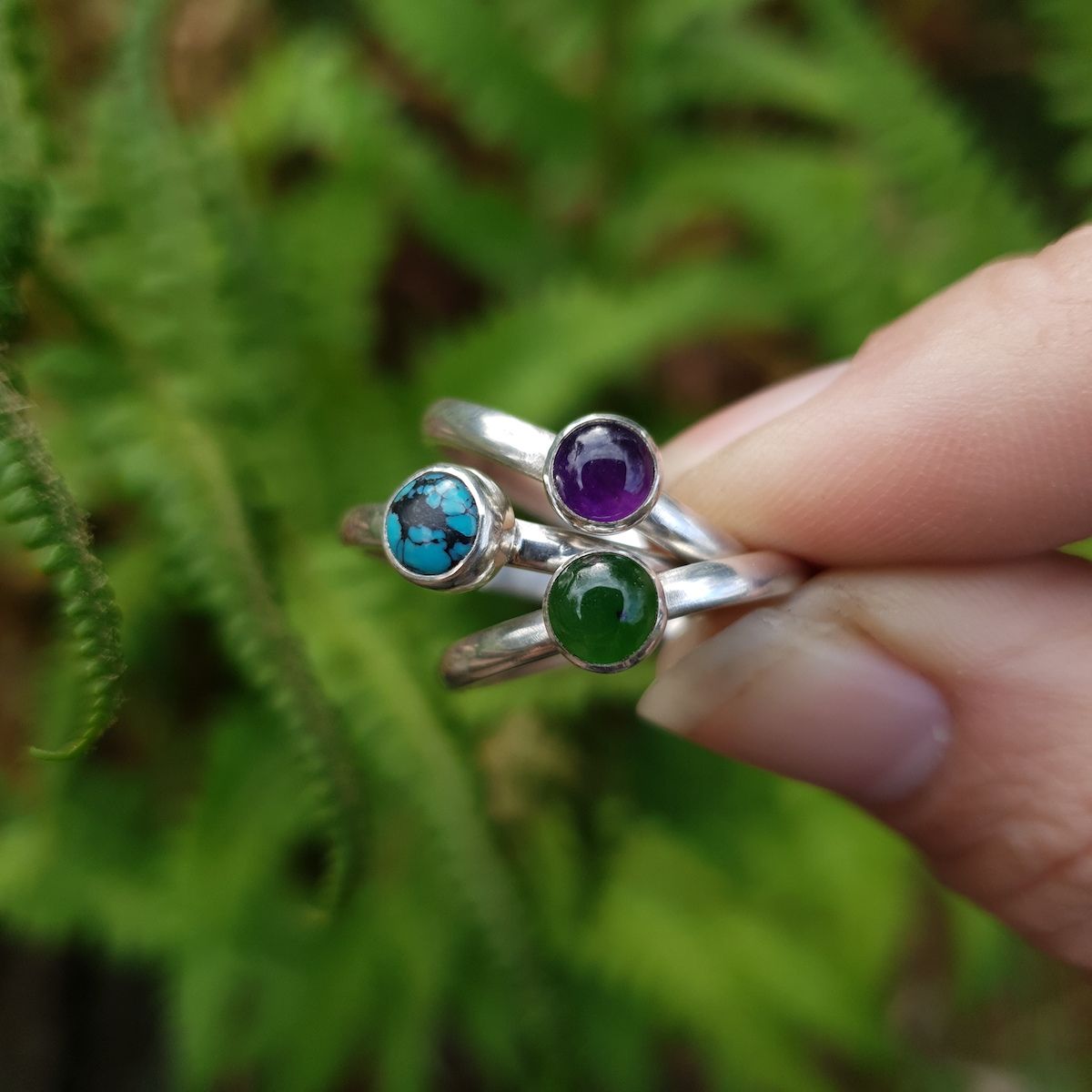 Wondering how to transform these stunning diamond gemstones into pieces of jewellery? Look no further as we have a range of free tutorials to guide you, whether you want to learn wire wrapping or stone setting there are plenty of tutorials to get stuck into.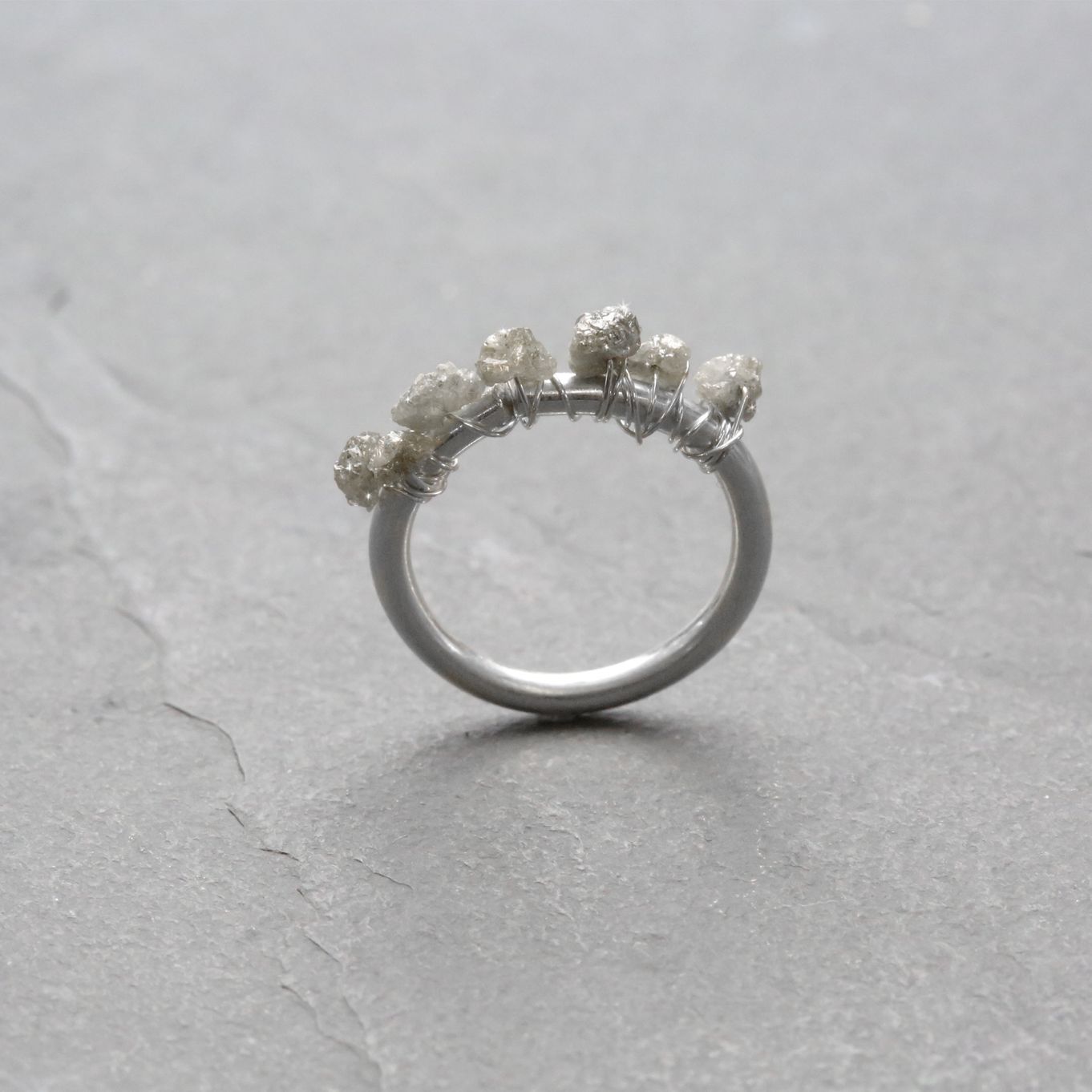 Browse our range of jewellery making kits to inspire your designs! Each kit is aimed at jewellery making beginners and has step by step instructions and a handy one-click shopping list so you can get making in no time.