About 100% Untreated, Natural Turquoise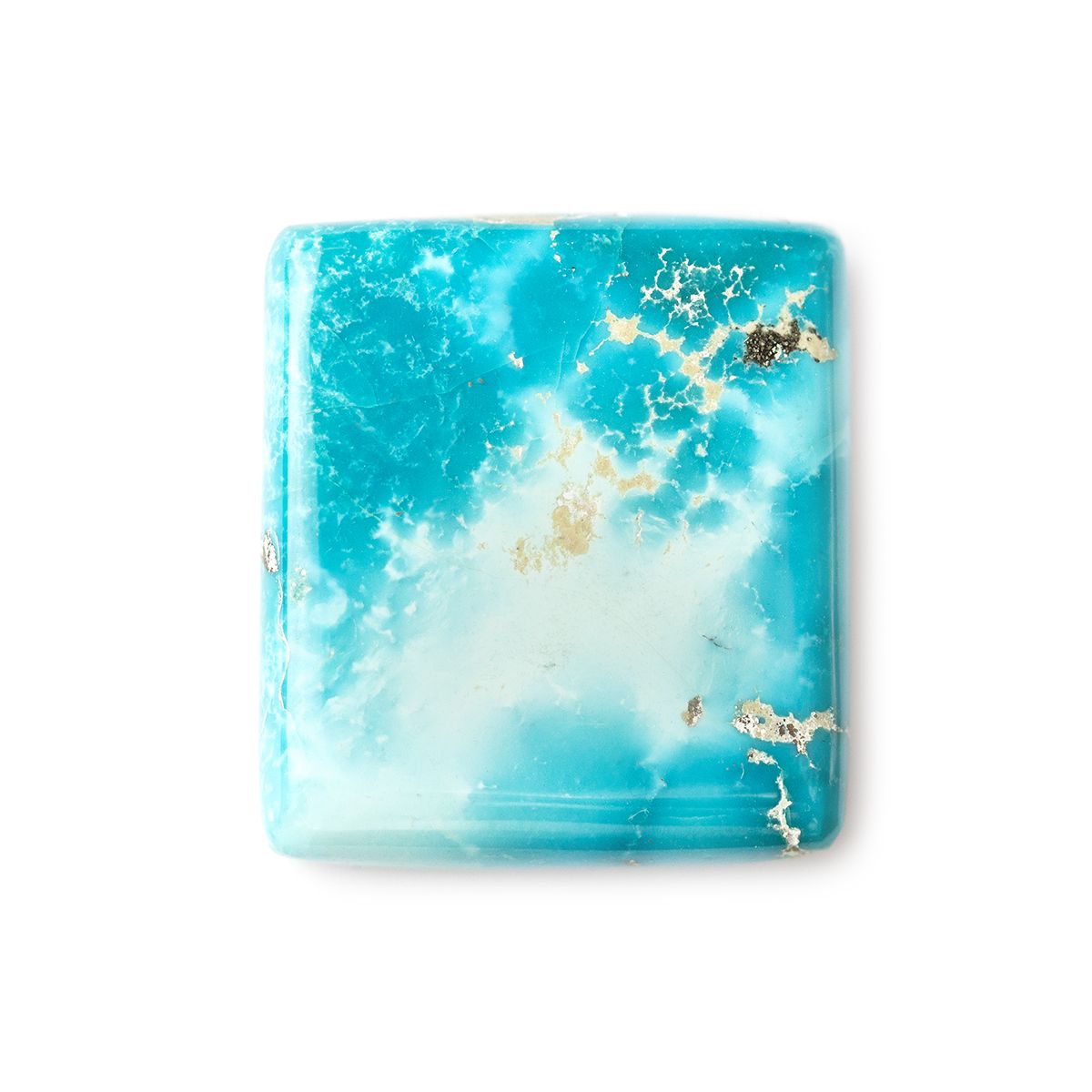 About Turquoise For Jewellery Making
Less than 3% of the turquoise available on the market today is totally natural. Due to the decrease of natural turquoise being found in mines across the world, it is very rare to see totally natural and 100% untreated turquoise available to buy in beads or cabochons for jewellery making.
The majority of turquoise available to buy for making jewellery has been stabilised in some way to make it more sturdy and suitable for cutting into beads and cabochons. A lot of turquoise has also had some sort of colour enhancement.
Many people are unaware of this and unfortunately there are many suppliers who state that their turquoise is completely natural when in fact it has been stabilised or has had some treatment to enhance the colour.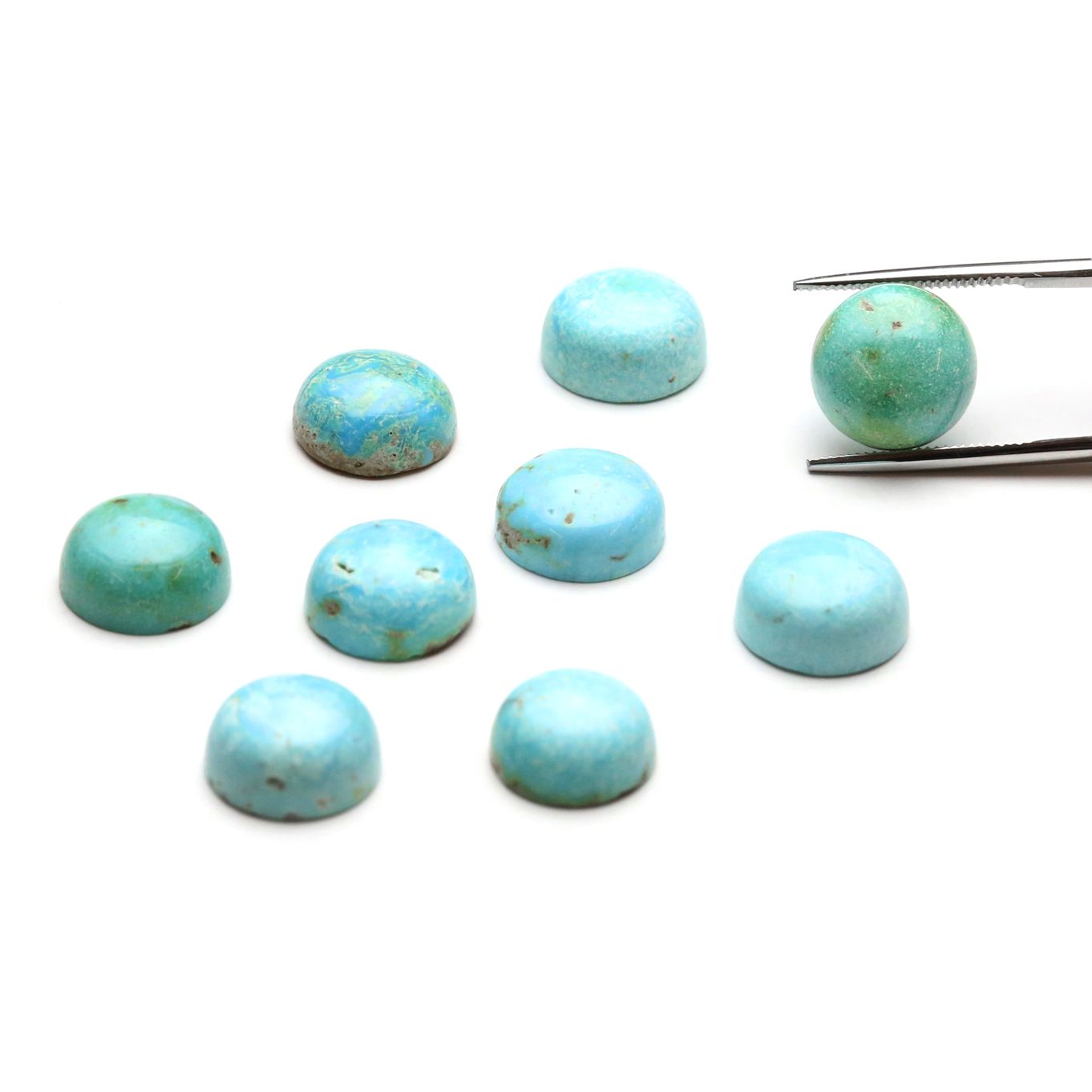 Untreated, Natural Turquoise
At Kernowcraft we like to meet and build long lasting relationships with our suppliers. As a company passed down through three generations, we have been working with many of our suppliers for decades!
When we discovered a supply of 100% natural turquoise we were lucky enough to meet and get to know the miner and his wife who both mine, cut and polish the stones themselves. As a small family business ourselves, it is great to know that through building a relationship with specific suppliers we are helping to support small niche business like ourselves.
See below some behind-the-scenes snaps of some photos of the amazing mining and cutting process sent over by the suppliers of 100% natural untreated turquoise.
Check our turquoise category to see if we have any current natural turquoise in stock
---
Behind The Scenes Of Mining Untreated, Natural Turquoise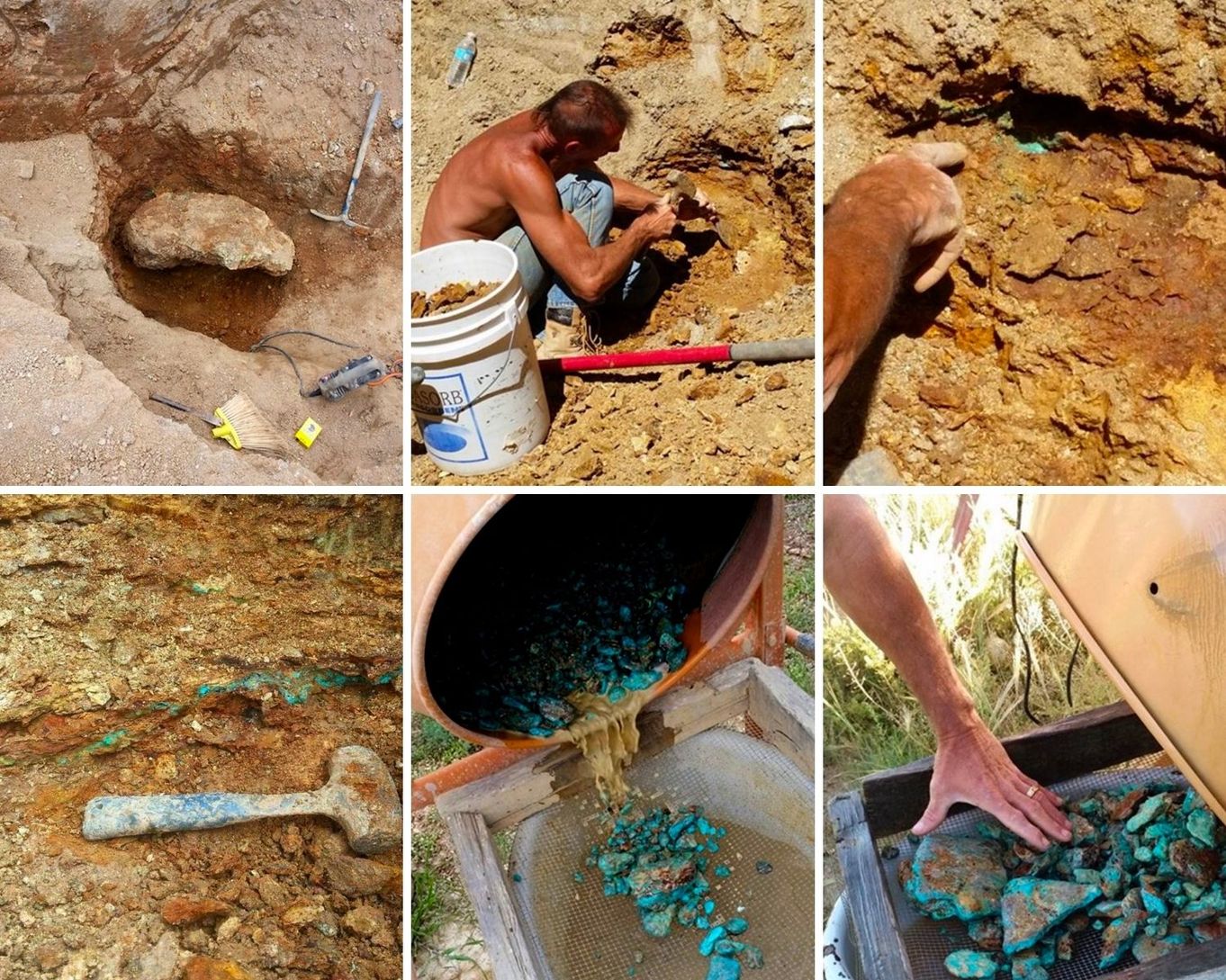 This natural untreated turquoise is mined by hand (not using any heavy machinery) at the oldest mine in Colorado, USA. Mining only using hand tools has meant that only a very minimal amount of earth (less than half an acre) has been disturbed despite being mined for over 75 years. This makes this American turquoise an ethical choice for those concerned with environmental issues.
Can you spot the vein of turquoise revealed in the earth?
After a lot of experimenting with different polishing grits, the miner discovered that the best thing to polish the turquoise with was itself, so the pieces of turquoise are tumbled with turquoise grit to get them to a semi-polished state. No chemicals and no other polishing grits are used, making this stone very gentle on the environment.
In the photos, you can also see the turquoise being sorted. Some will be made into cabochons and beads, whilst some will be left as rough, free-form gems.
You can see the miner Clint sorting through the turquoise. Clint is 3/4 Native American, his tribe is in Vermont and is called 'Sokoko Band of the Abenanki, Nation of the Missisquoi'. Turquoise is a strong part of the Native American history and it holds much value in many families.
From the photos you can see a close up of the beautifully vivid, rough and untreated turquoise, isn't it beautiful? You can also see the natural turquoise cabochons on dop sticks part way through the polishing process as well as Clint polishing the cabochons in his workshop in Colorado, USA.
---
Behind The Scenes With Kernowcraft On A Buying Trip!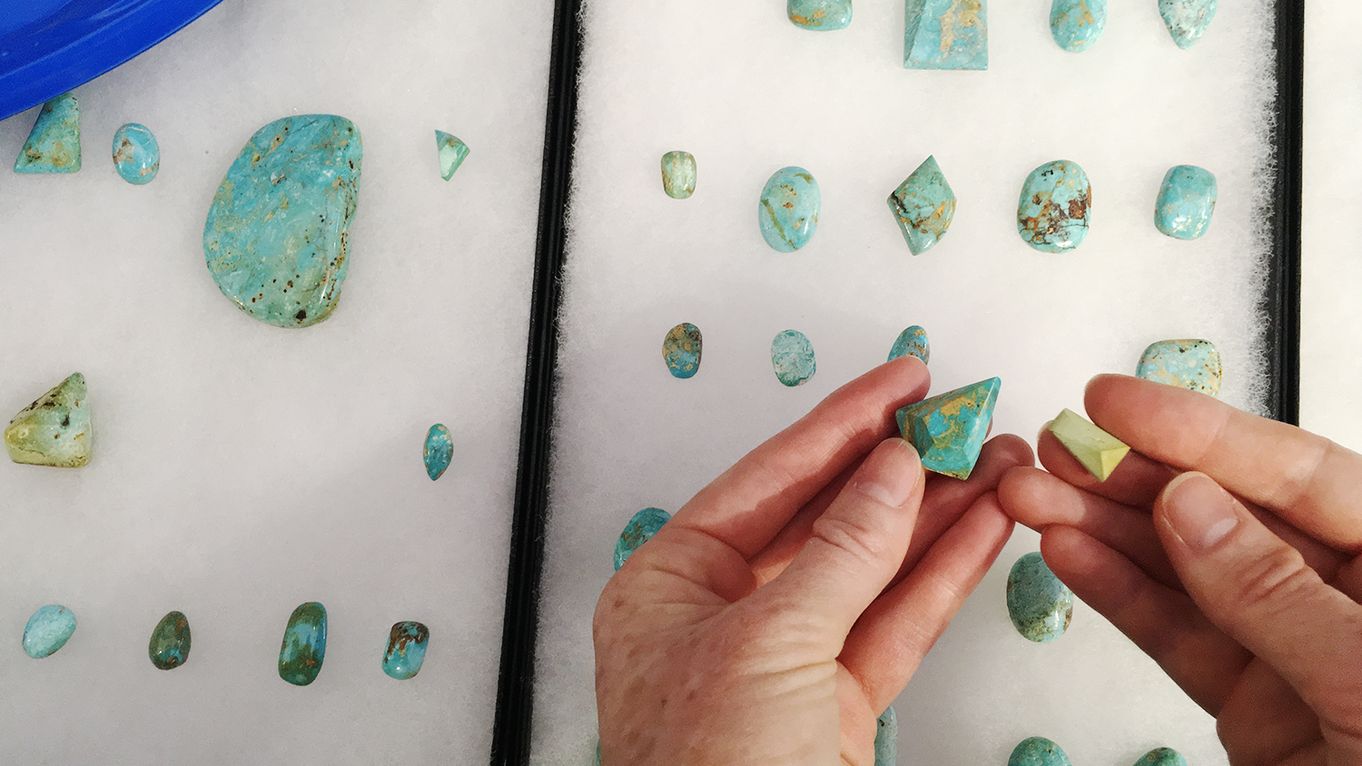 Here are some behind-the-scenes snaps of Kernowcraft's Managing Director on a buying trip where she was able to hand-select a limited range of turquoise geometric and freeform cabochons as well as a regular supply of calibrated cabochons.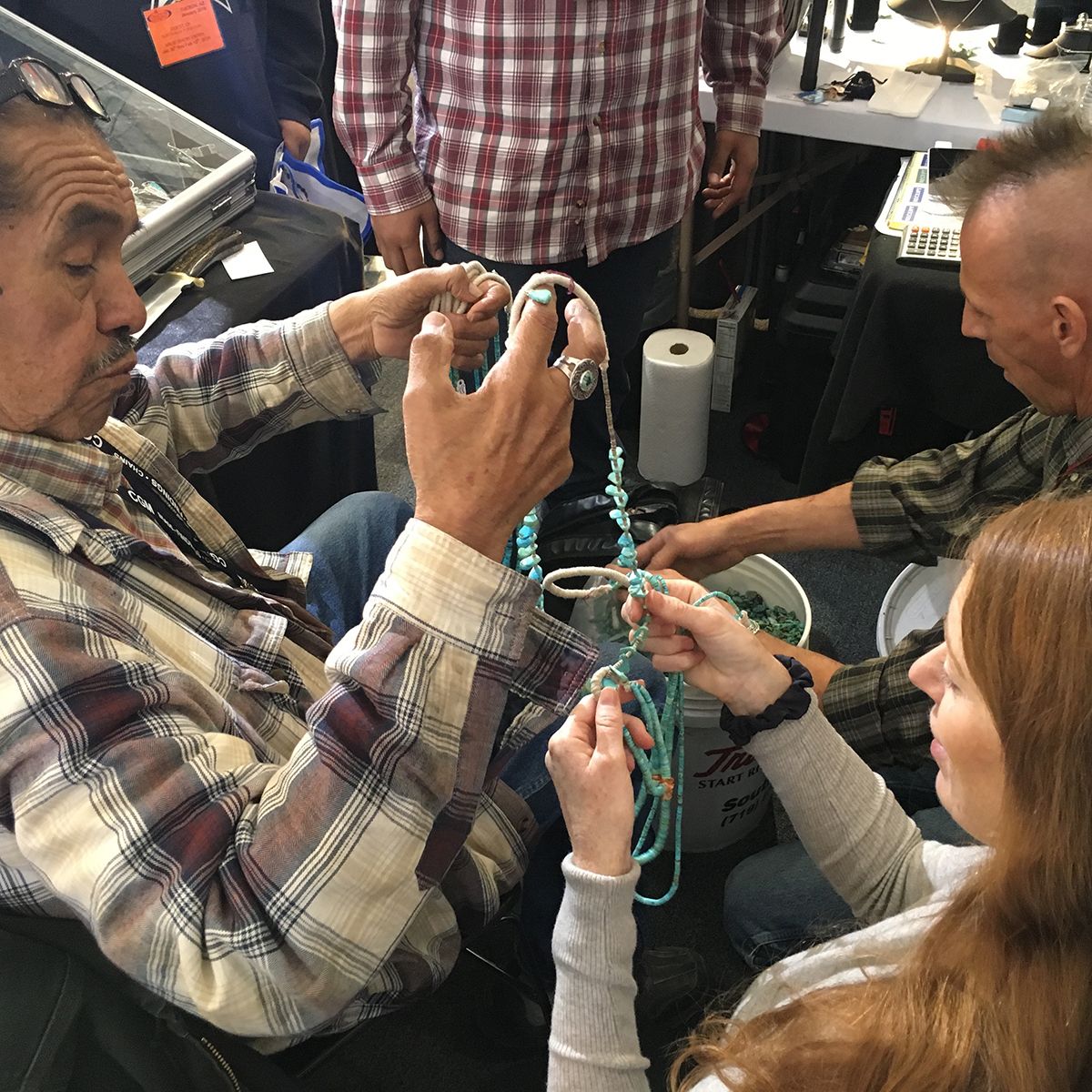 Our buying team was also lucky to meet Ray Lovato, author and turquoise bead cutter. Ray cuts the most exquisite and highly sought after turquoise heishi beads and creates wonderful Native American jewellery, turquoise is an important part of his culture and he has built a knowledgeable reputation for the best cut beads.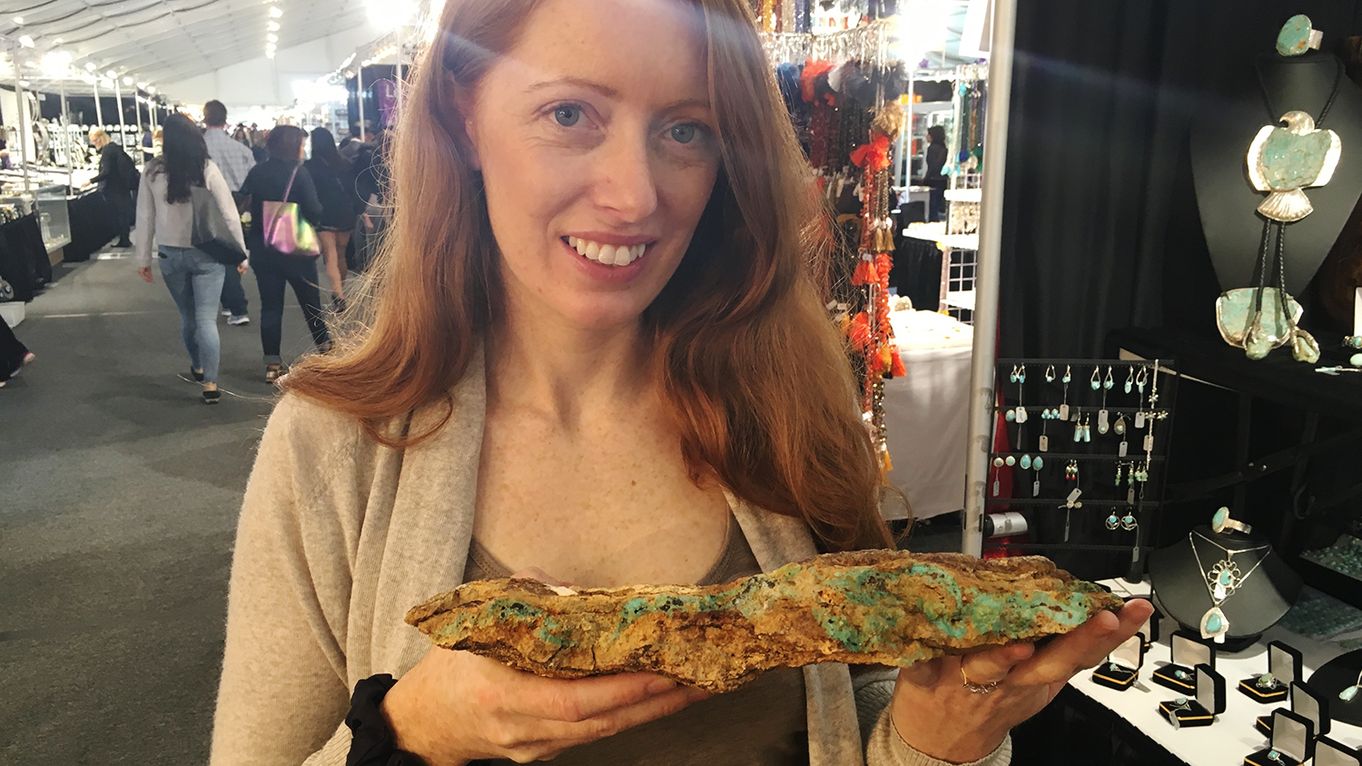 Here's Hannah with an impressive large vein of natural turquoise in its raw state, complete with small pieces of gold growing within the rock!
---
How to ensure you are buying genuine natural untreated Turquoise
The following tips are good advice to take when starting to buy gemstones and looking for a reputable supplier who you can trust.
Look for a long standing gemstone specialist supplier with a good reputation across the jewellery making industry. At Kernowcraft Rocks & Gems we have been selling gemstones since 1967 and have built up an excellent reputation. If you are shopping for gems elsewhere do make sure that they are reputable and genuine specialists within the gemstone industry. Many suppliers do not disclose all gemstone treatments, which is not necessarily a problem as many stones have treatments and this is regarded as industry standard. However, you should be able to ask suppliers for specific details and receive a knowledgeable reply if you ask for more details.
Be careful of gemstones specifically advertised as totally natural - to a knowledgeable eye many of these have been clearly treated or dyed. Either ask for advice from someone with good experience with gemstones, or contact the supplier directly.
Natural turquoise often has small pits which can be seen, in stabilised or reconstituted turquoise you will not be able to see these as the resin will have filled the natural pits.
Whilst you probably don't want to damage your stone, a resin stabilised stone when burnt will smell similar to plastic. When our supplier showed us this with his totally natural stones, whilst the stone still went black and sooty under the flame it wiped off immediately and left no damage to the stone.
Veins of matrix or spider webbing are good indications of a natural stone (although it is still very likely that it has been stabilised). Manufacturers are becoming good at faking the natural veins in turquoise so look closely and don't always assume this means it is completely natural.
Is the miner and original supplier registered with a recognised gemstone association? The couple who mine and cut this selection of natural, untreated turquoise are members of the American Gemstone Trade Association who are very stringent on the openness of treatments and high standards within the gem industry.
Has the turquoise been tested by an independent lab? Of course you can send gemstones off to a laboratory and get them tested yourself but this is likely to be costly. This selection of turquoise was tested by a well-known gemstone laboratory in America and was found to be as expected: that is with no treatments at all, no stabilisation and no colour treatments.
Price. The price will be a very good indication of whether you are buying natural turquoise or not. Having read this far you will realise that hard natural turquoise stones are no longer the norm and good quality totally natural and untreated turquoise is actually very rare and valuable. Therefore natural untreated turquoise doesn't come cheap. If you see a supplier selling a strand of beads for just a few pounds it is not going to be genuine untreated natural turquoise.
---
Explore our turquoise category and check to see if we have any untreated, natural turquoise in stock! You'll also find a wide range of stabilised/treated turquoise cabochons, beads as well as crystals to get your hands on too, with many turquoise varieties to choose from. Check the product description to see whether the stone is treated.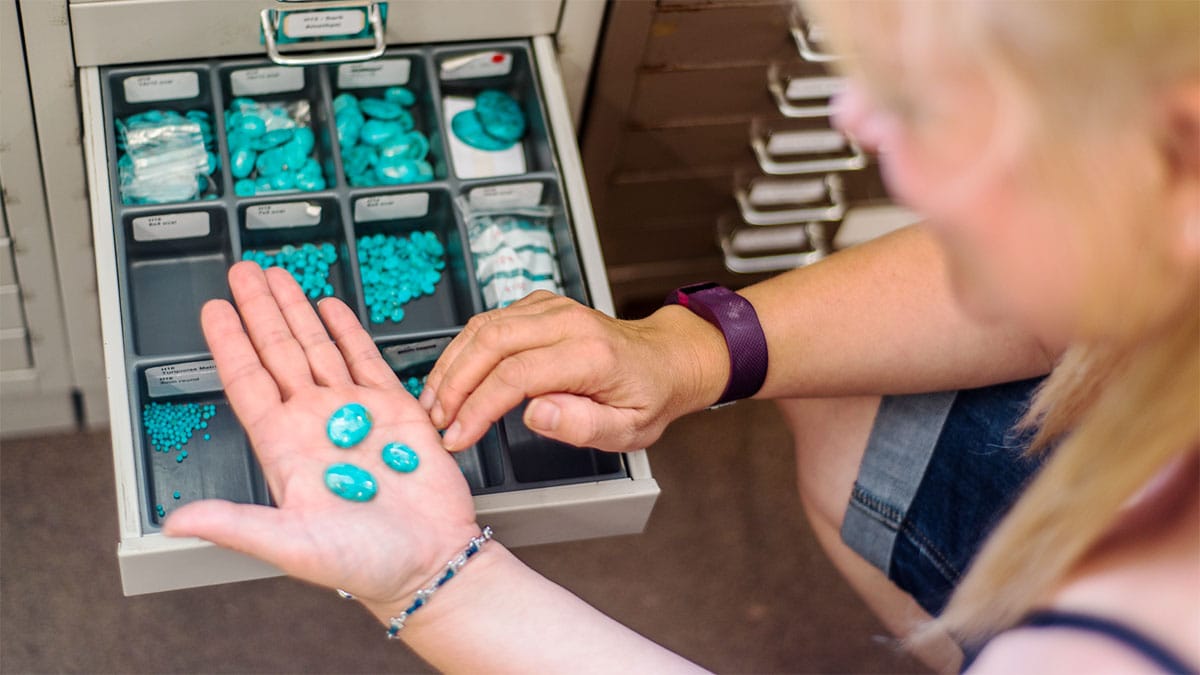 ---